Wedding invitations are the first look at your special day and a wonderful and creative way to begin your wedding journey. Very often, the excess of boxes and cards during wedding season can create a monotonous and similar style of invites. An invitation design is a reflection of the couple's personal style and should be given as much importance as the decor. Here is a range of ideas and options that can appeal to all types of requirements.
Eco-friendly options: For the eco-friendly couple, there are now some wonderful options that can preserve your carbon footprint and create an everlasting impact without wastage. E-cards are an excellent way to express your love for your guests. You can even use GIFs or videos to compose your invitation. Other ethical options include a wedding website, soy-based ink, sapling favors and recycled paper leaflets. 3D printed wedding invites can also be a wonderful way to add a distinct style to your big day.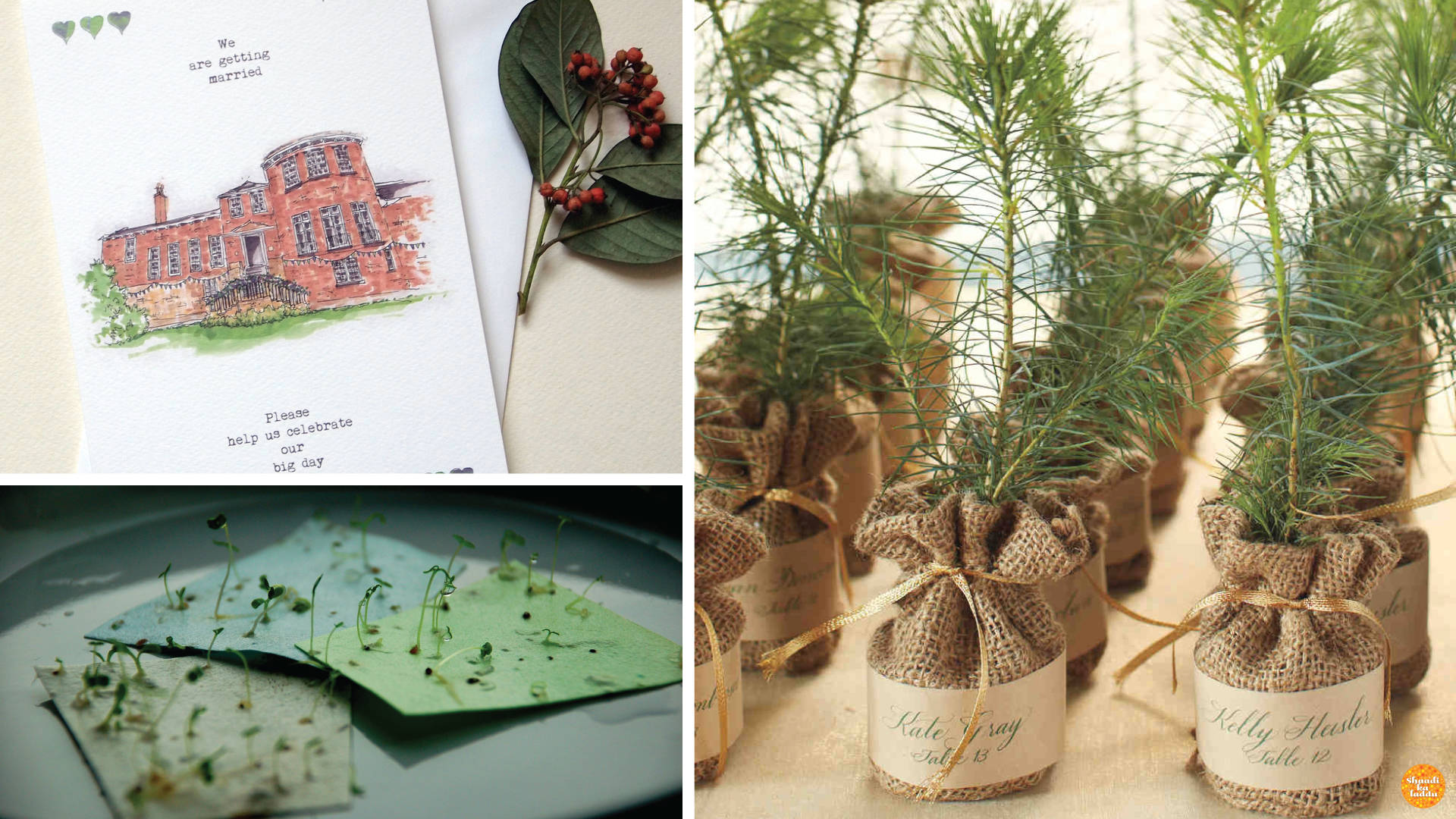 Illustrated storyline: Create an illustrated scroll of your love story to depict a unique and personalized wedding card. Entertain your guests with some quirky anecdotes and designs that will set you apart from the other invites.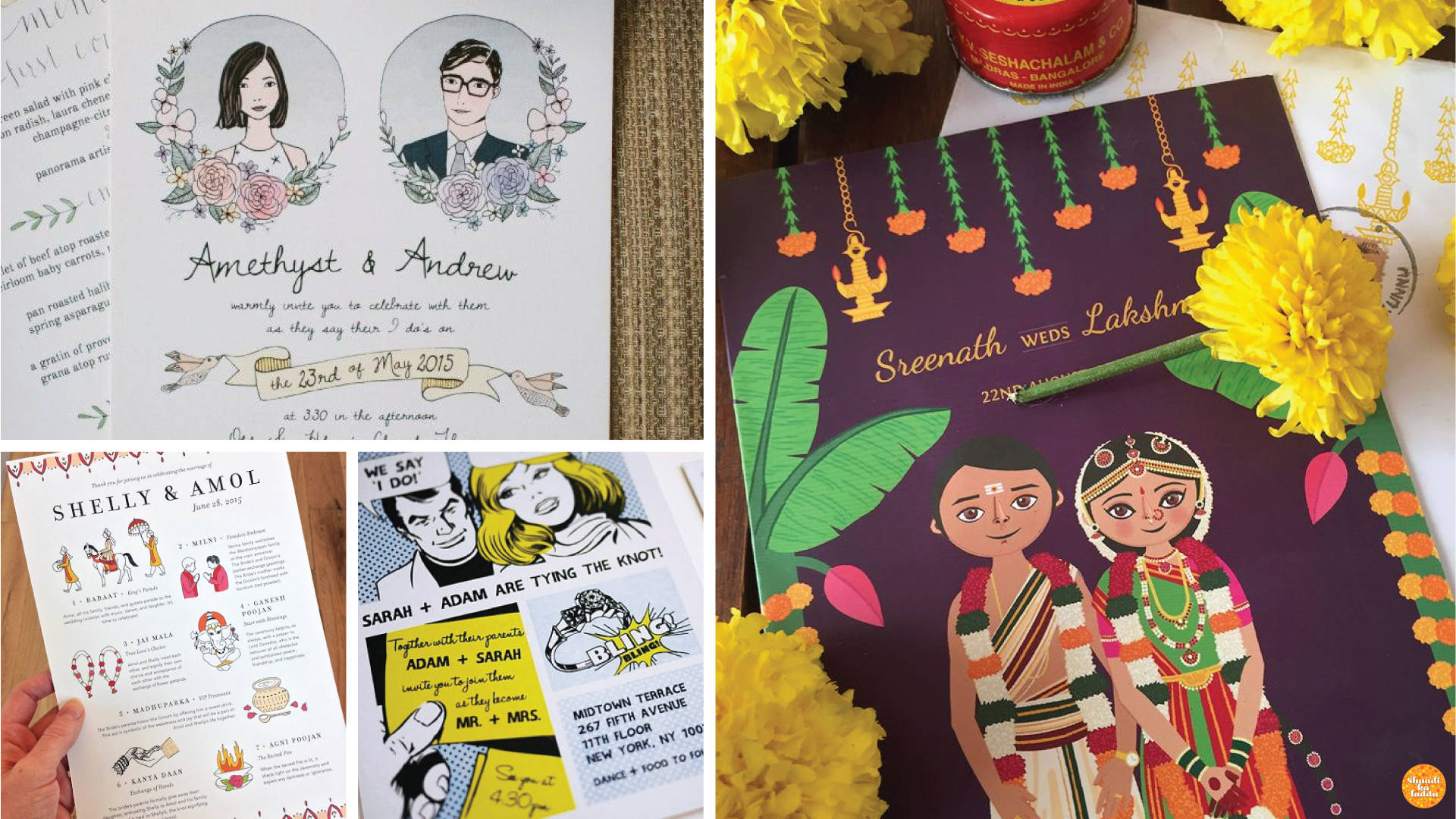 A photo album: Use photo frames to attach and piece together your wedding cards and pamphlets. You can create the photo frames to be reusable so that your guests can eject your wedding pamphlets and insert their personal photographs in the album.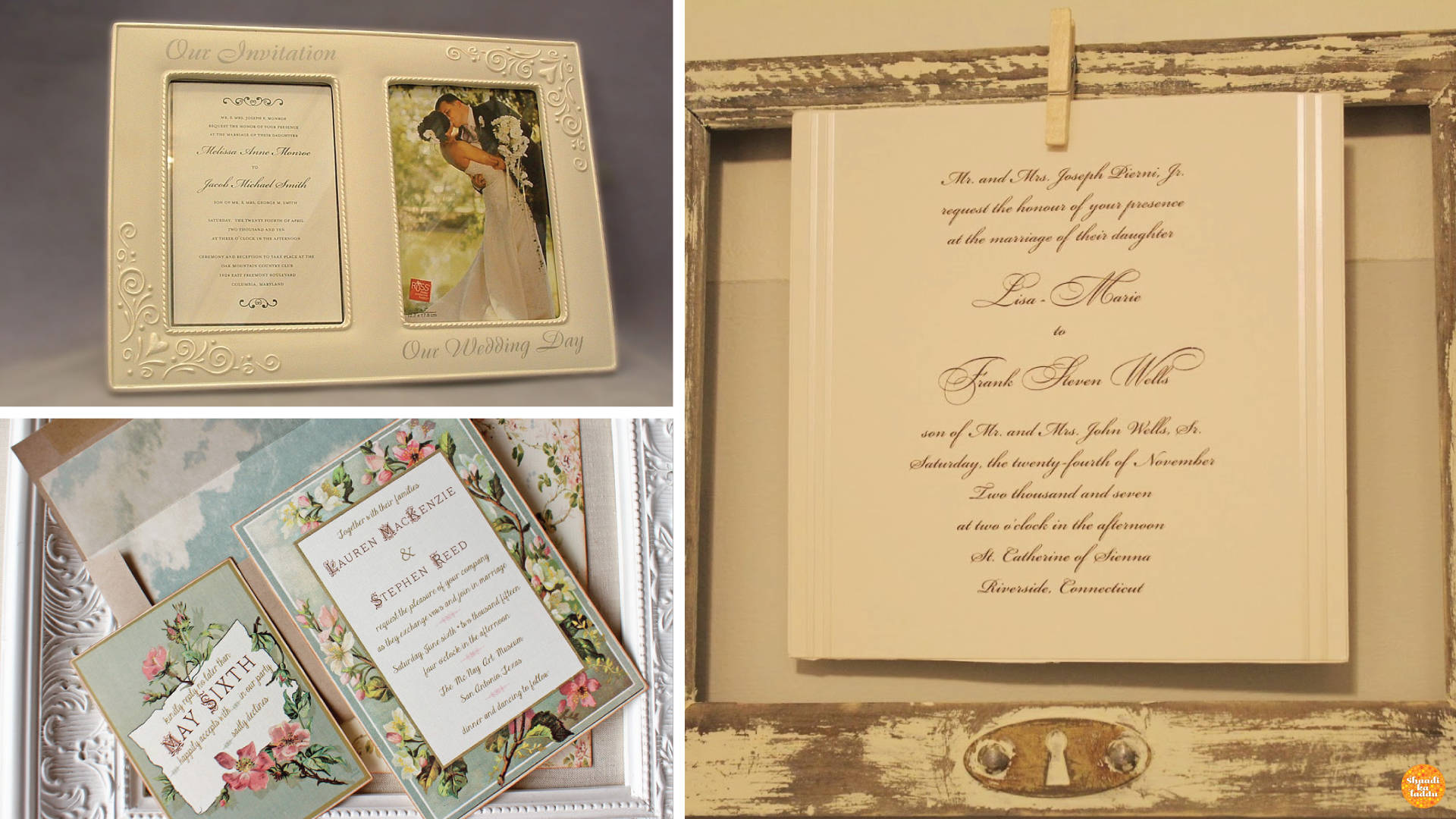 Packaging & boxes: Opt for interesting packages such as marble trunks or wooden chests instead of the usual cardboard boxes. These materials are durable and can be reused by the guests as keepsakes or storage items in their homes. You can also engrave your invitations on the boxes.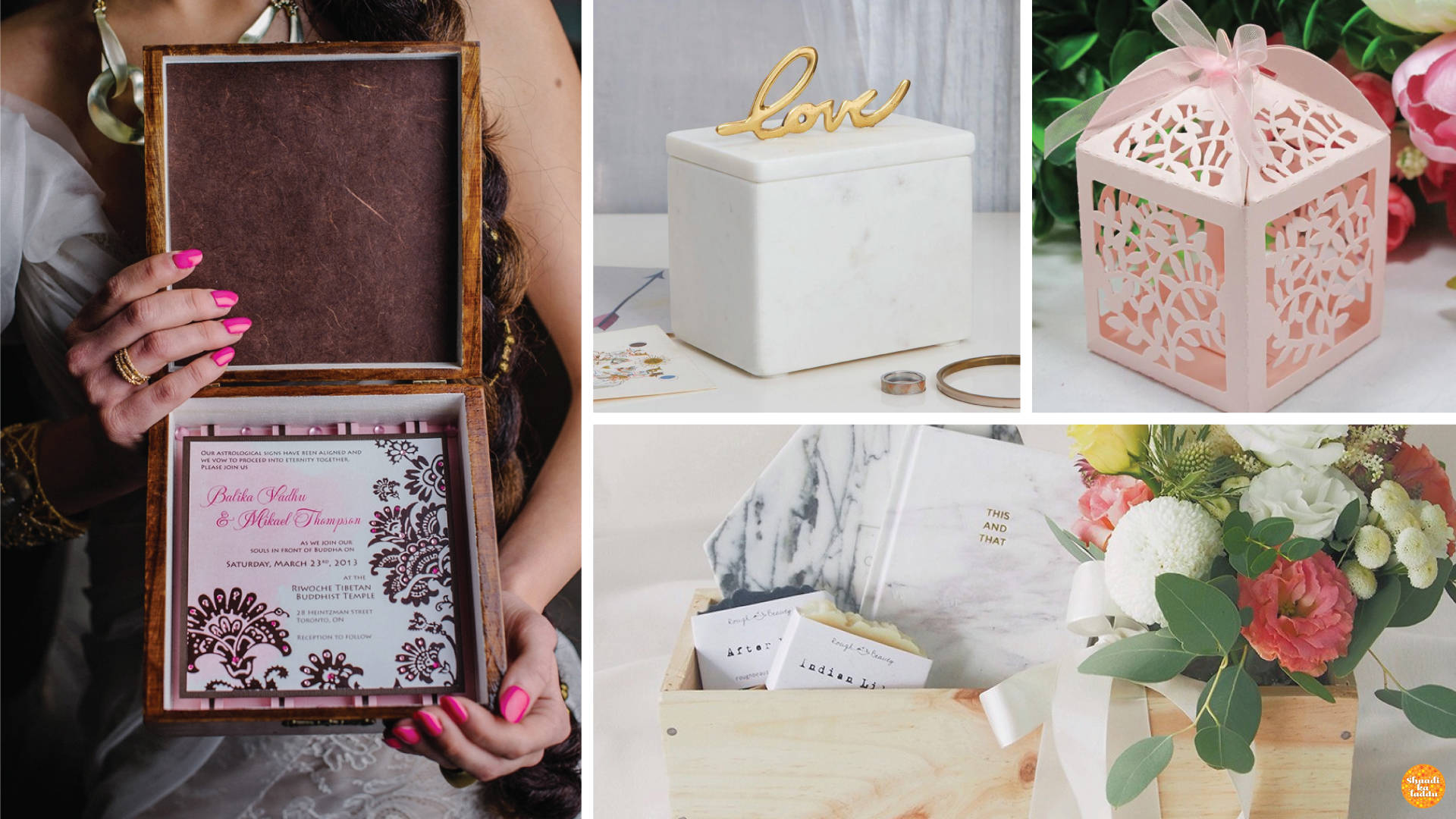 Artistic designs: Create your invitations on fun, interesting mediums such as a painting on canvas, chalkboard notices or a chocolate bar wrapper. You can also put together a stationery kit or diary journal for guests. You can also opt for fun and comical caricatures to depict your wedding day!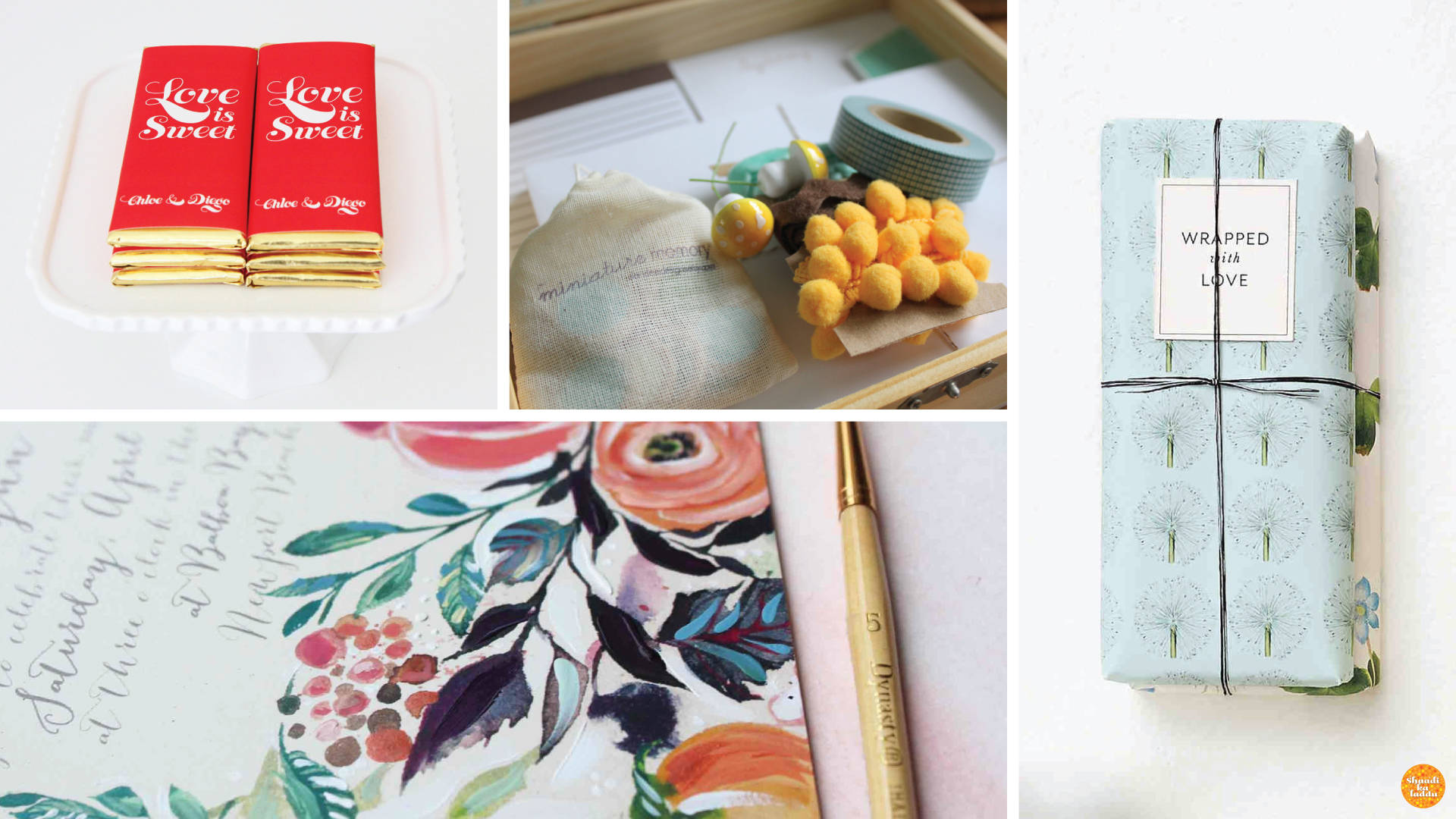 Book Wise: For all, you book lovers out there, a great way to send a memorable invite is to create small invites and place them in your favorite love story. This one is ought to be a keepsake for your guests.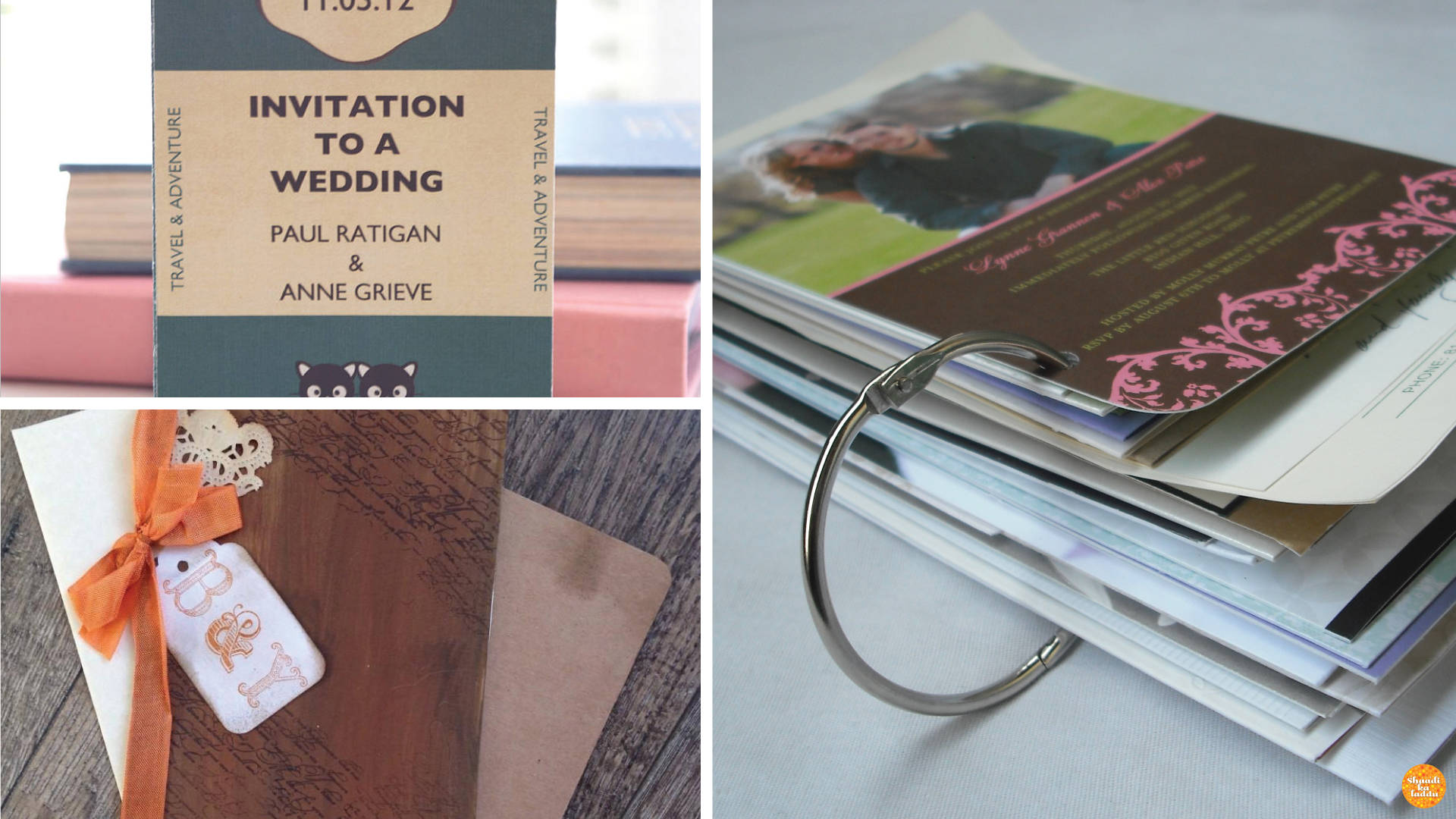 365 Days of Memories: Let your love grace the walls or shelves of your guest's home with an adorable calendar invite. Create a design with images of special moments of the couple with friends and family. This can be a great option for your closer circle of guests.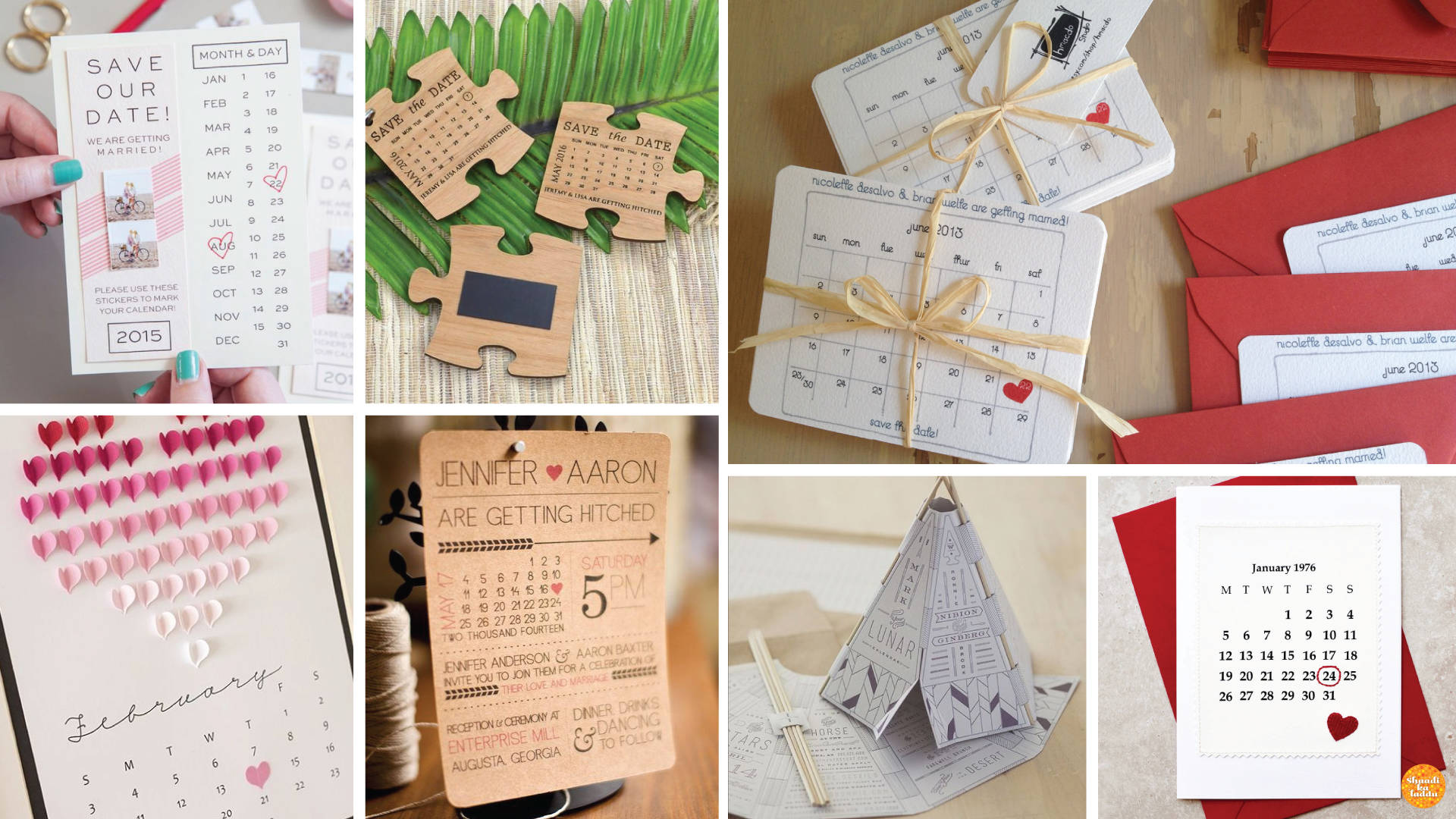 Globetrotters' Invite: A wonderful idea for destination weddings is to convert your wedding invite into a personalized travel kit. Add a passport style invite and ticket with details for every ceremony. Throw in a quirky magnet or a fun travel accessory as a souvenir.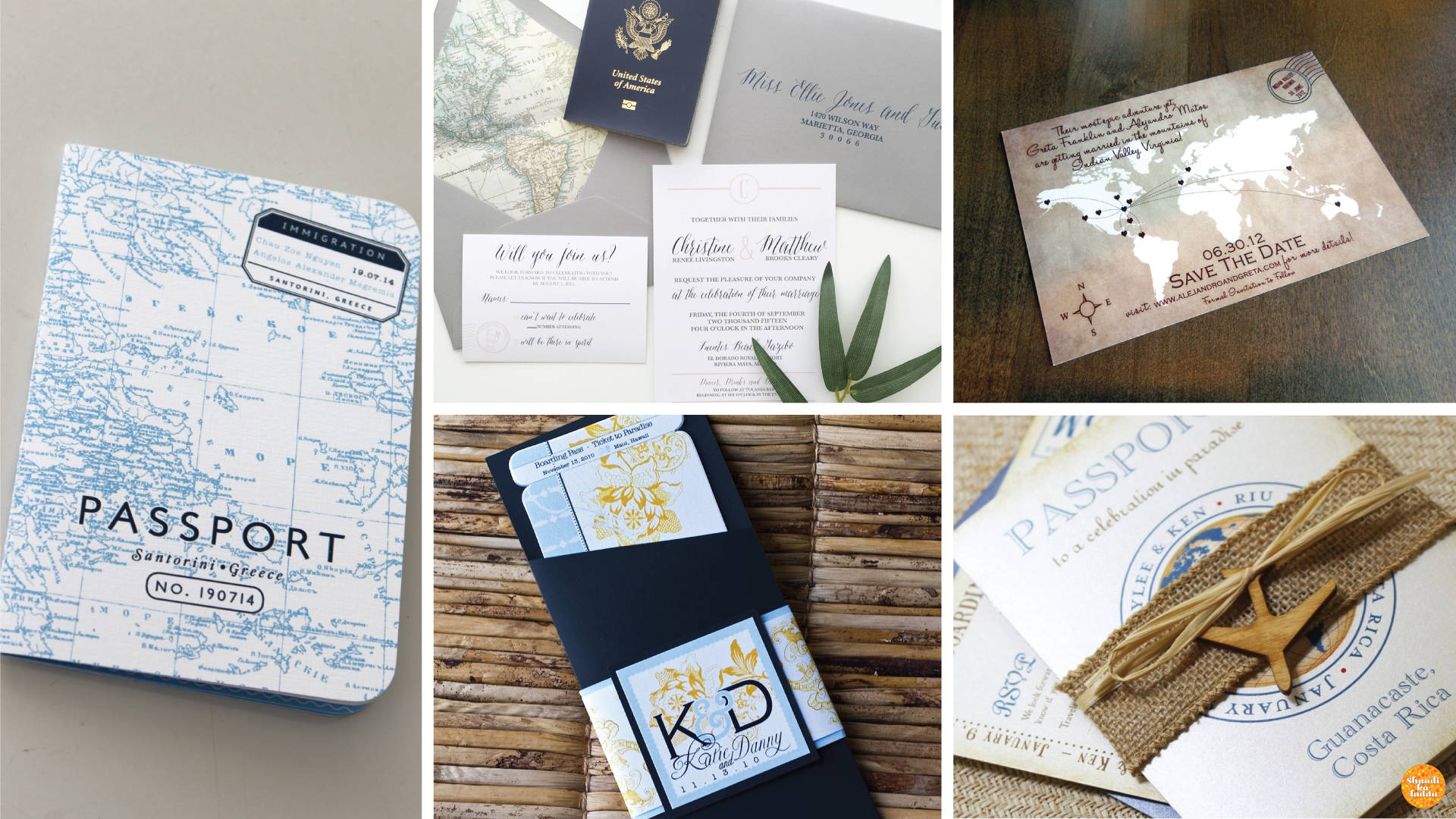 Celebrity Wedding Invitations: 

And while you are browsing through some invite styles, here are some of our favorite celebrity invitations for inspiration. Shahid Kapoor and Mira Rajput's pastel themed uniquely elegant invites made the soft statement for this super sweet couple. Asin and Rahul's invite exuded exclusivity and royalty. Bipasha Basu and Karan Singh Grover's wedding invitations were made with much monkey love and fun. Lastly, Yuvraj and Hazel's invite was a watercolor caricatured beauty, stamped and signed off by the cricket crazy celebrity couple themselves.