Finding the perfect bridal lehenga can very often be the highlight of every bride's wedding dream. The perfect outfit for your big day is often the most anticipated moment for any girl and we understand that you want to stay true to your style within a reasonable budget. We've prepared a list of options that you can pick from if you're looking for bridal lehengas this season:
While you won't find many options for a bridal lehenga under the Rs. 20,000 bracket in the market, what's stopping you from designing your own? With such a diverse range of designs available online these days, you can easily look up some pieces for inspiration, buy some wonderful fabrics and bestow your faith in a gifted tailor. Scourge Lajpat Nagar, Chandni Chowk or Shankar Market in Delhi for some wonderful steals on plush fabrics like silk and georgette. This is a great option for price-conscious brides who want a simple and minimal look for their wedding.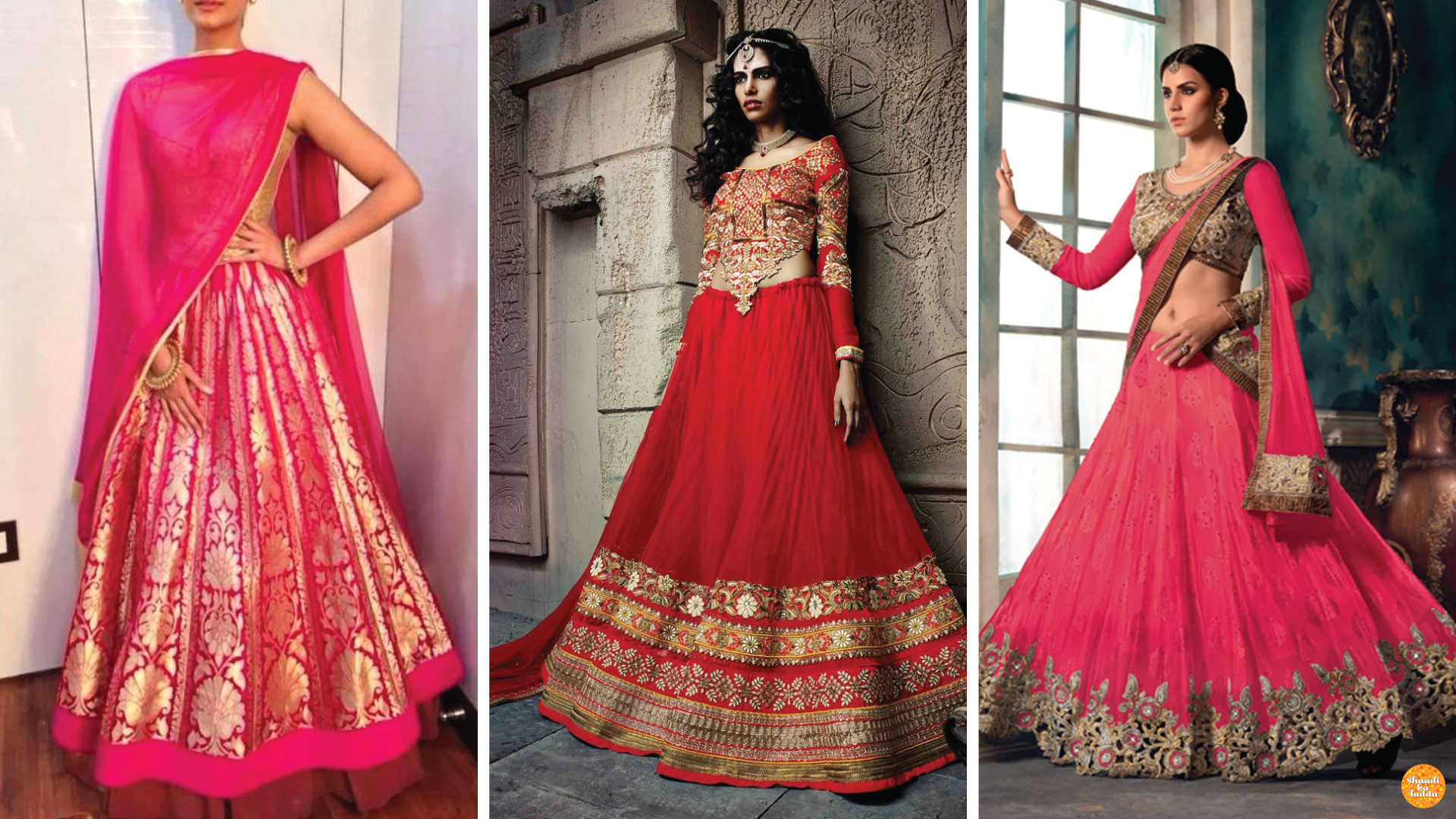 A great bracket for budget bridal lehengas, you can get clever with your picks here. From a run through of talented neighborhood boutiques to a quick recce of designer sales, pick a great bargain for yourself in this price range. Check out sale season at AZA stores in your city or online at www.azafashions.com or even the ever-reliable http://www.perniaspopupshop.com/. Opt for heavier lehengas from new and upcoming designers for a great deal.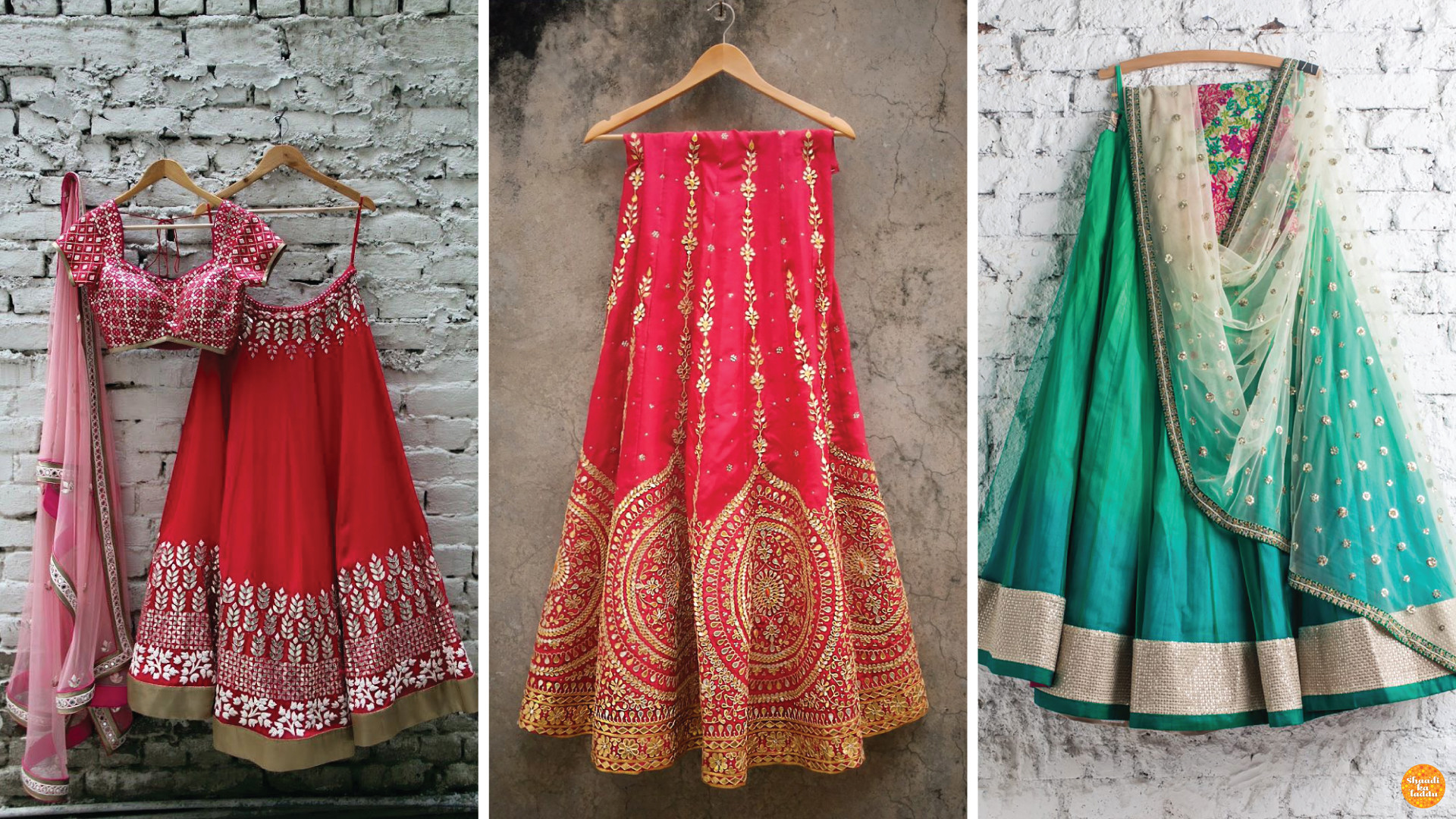 Apart from some excellent shopping choices in Delhi's most popular haunts such as Karol Bagh, Chandni Chowk and Shahpur Jat, you can also afford a few designers in this bracket such as Ridhi Mehra, Astha Narang and Shyam Narayan Prasad. These are all excellent options for girls who are looking to explore designs outside the conventional reds. Asiana Couture & Om Prakash Jawahar Lal are also great reputable brands that can be precious finds in Old Delhi.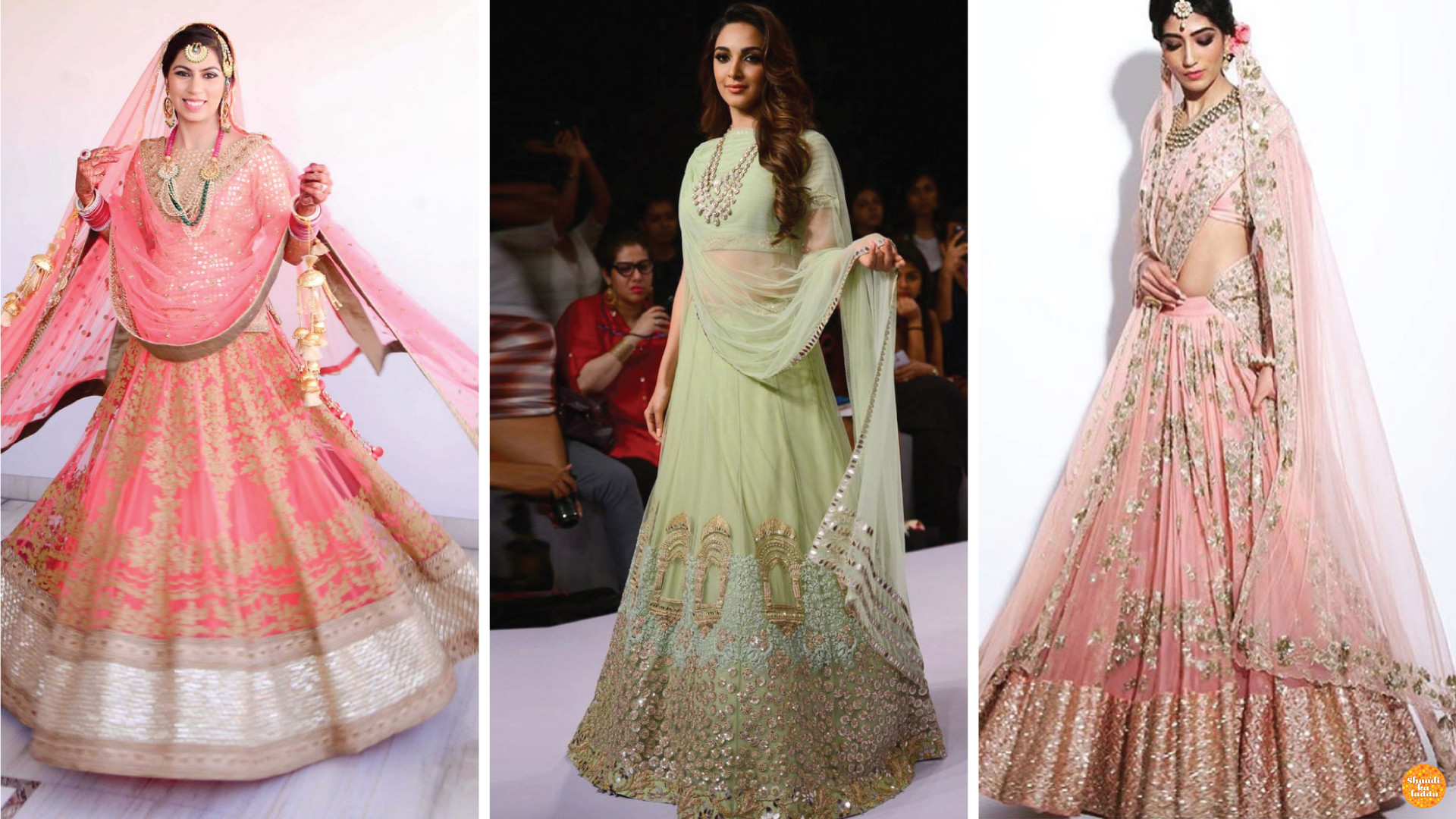 Anita Dongre and Diva'ni are our favourite picks from this upper-mid price of lehengas. You can get some seriously sought after runway looks from these designers if you have saved up enough. These are perfect for the brand conscious bride who wants to save a little up without compromising on style.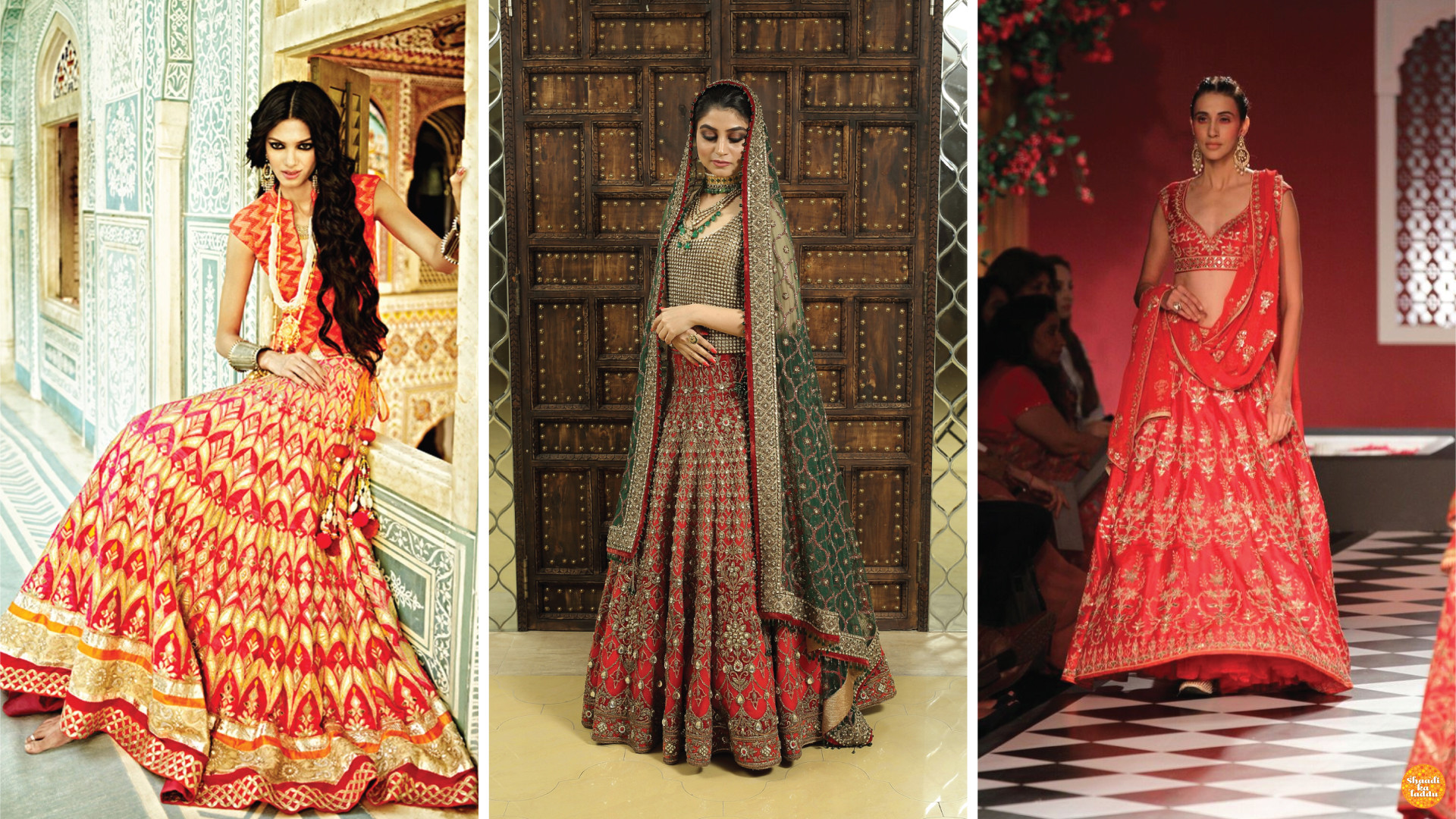 If you're ready to splurge big bucks on your wedding lehenga then we've got a couple of great picks for you. Ritu Kumar for the traditional bride, Anushree Reddy for the young and preppy bride and Shyamal Bhumika for contemporary, ethereal brides.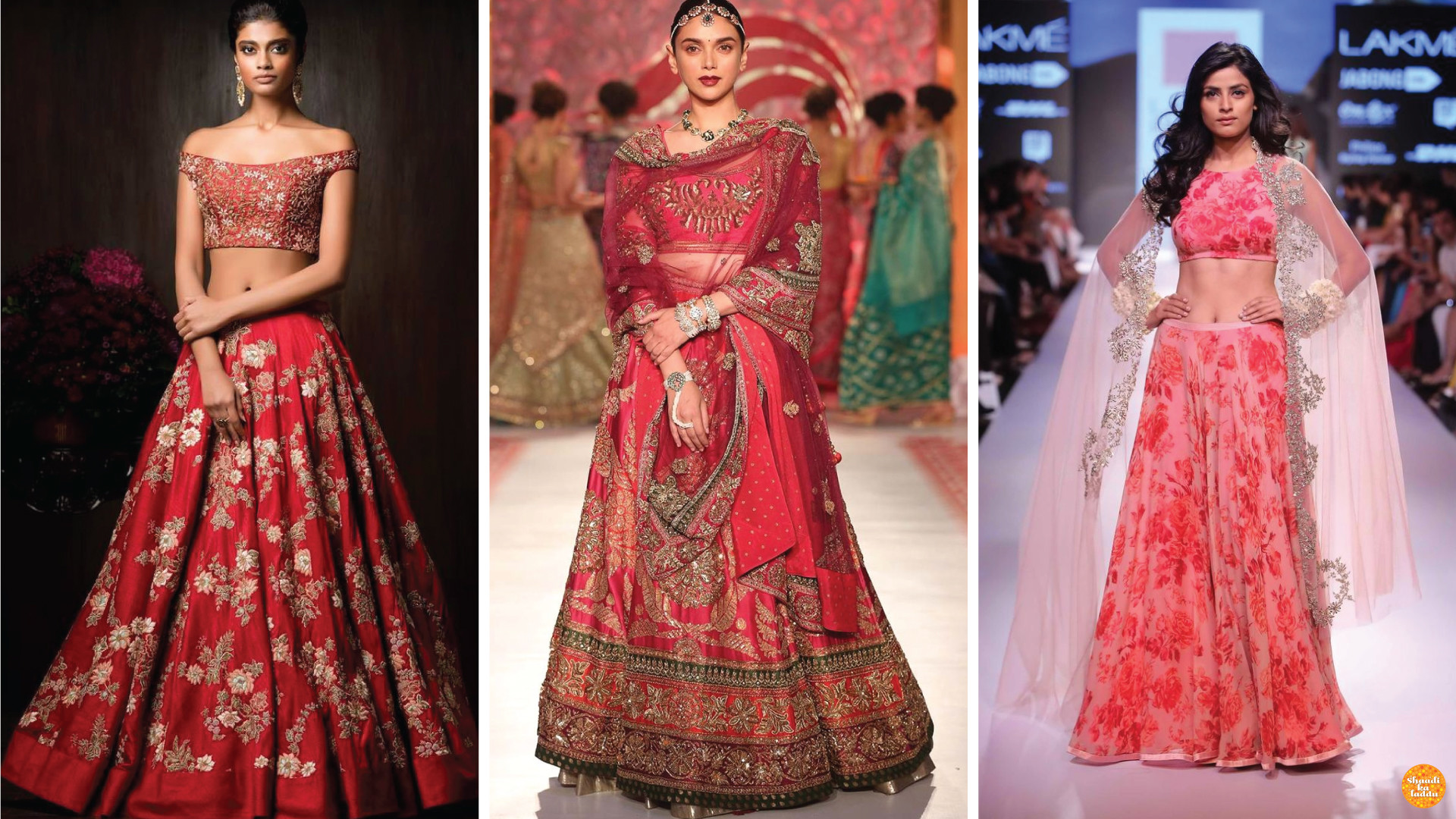 If your budget is over 300,000 INR then the world is your oyster. Take a pick from the best of designers including Suneet Varma, Manish Malhotra, Abu Jani Sandeep Khosla, Tarun Tahiliani and Sabyasachi Mukherjee.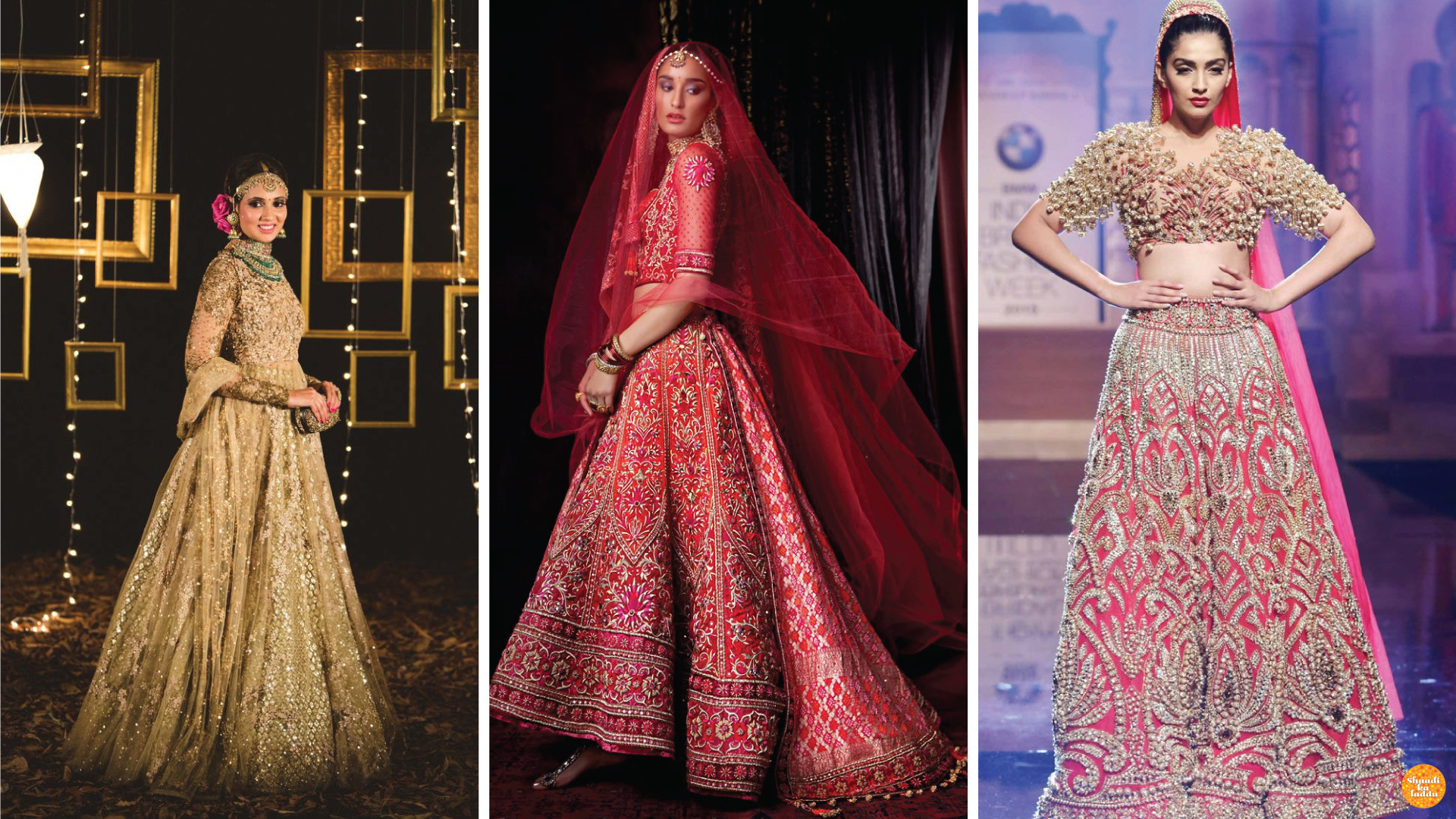 And if you do not see any merit in splurging for a dress that can be worn only a few times, then there are many options to rent bridal clothes too! There are a couple of reliable brands that you can check out online for rentals: