Of all the bridal adornments, perhaps the most important is the mehendi. Considered to be a symbol of good fortune and practised as a ritual, the mehendi trend has yet again evolved with many options and new styles. Here's a list of 10 hot mehendi designs for a bride which stand out. Brides-to-be, bookmark this page!
The traditional bridal mehndi designs are usually Indian with their beautiful intricate patterns of peacocks, flowers along with curves and curls. Primarily, a batik mehndi design, this one makes your hands look full and fabulous.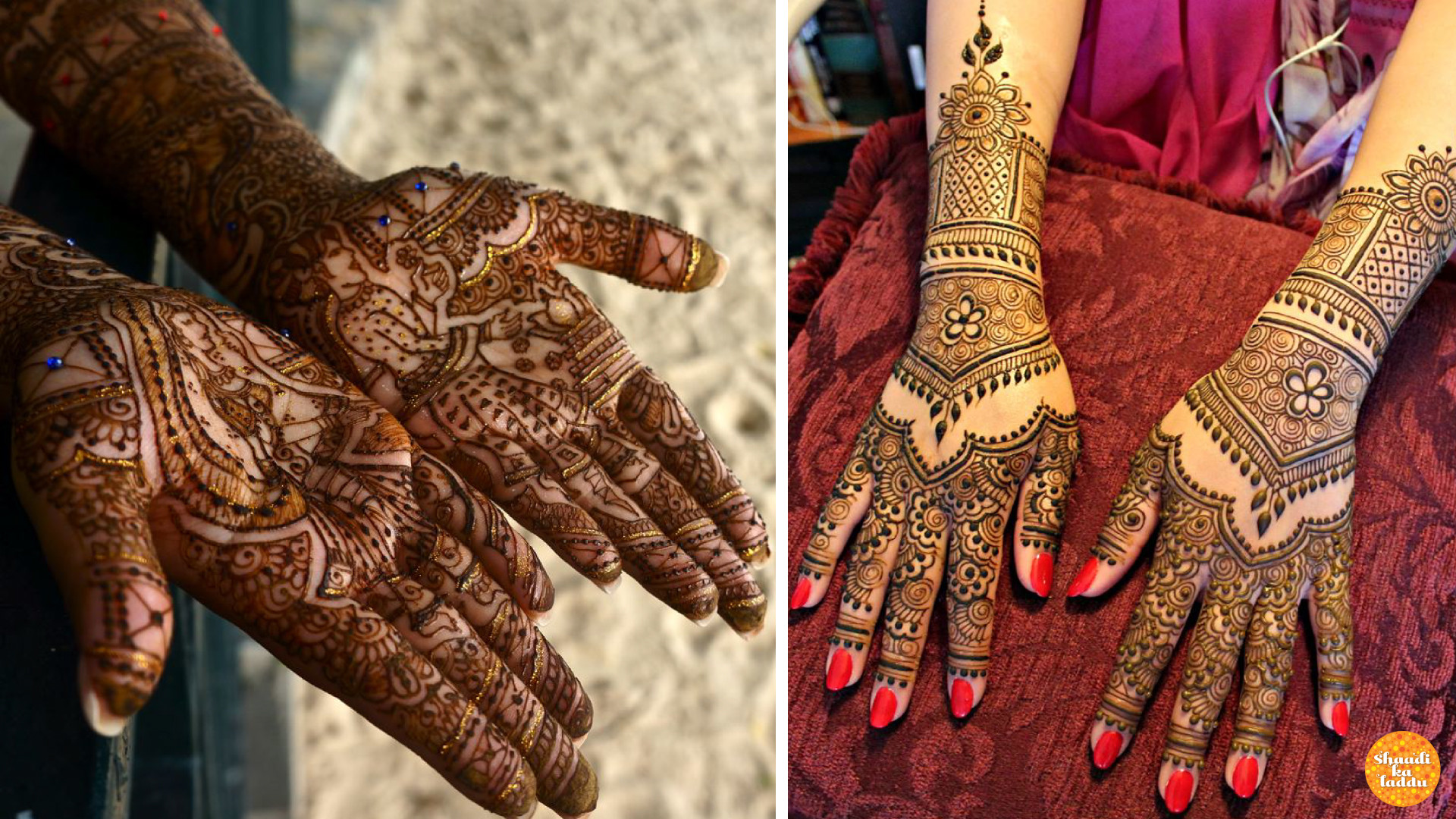 Arabic mehendi design is yet another hot favourite, especially for guests or relatives. It is a combination of  thick outlines of leaves, flowers, and vines. A classy and striking design, it focuses more on the decorative outlines rather than filled patterns.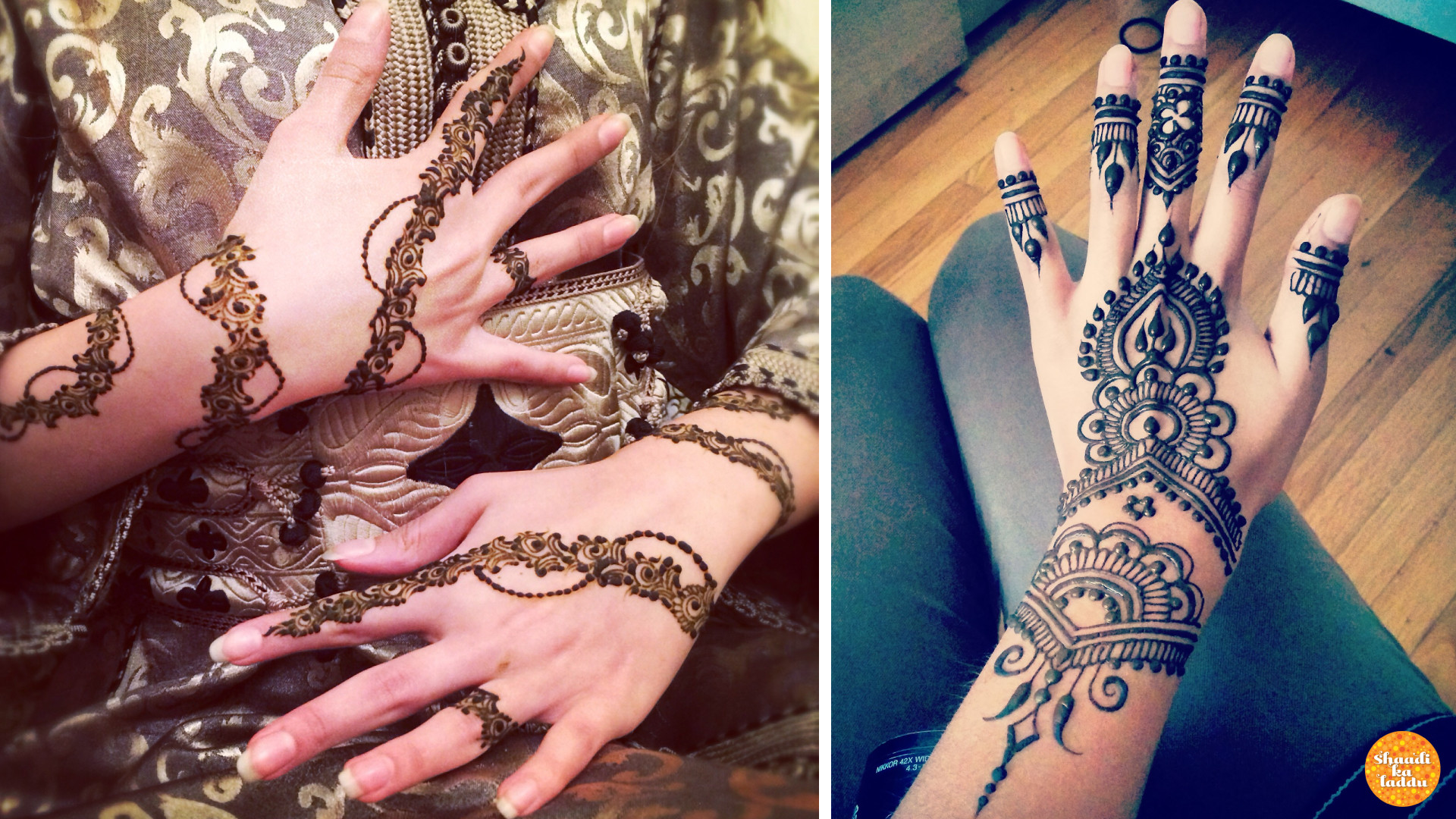 For a bride who is willing to go beyond the traditional patterns, Moroccan mehendi design is the perfect choice. Moroccan henna from the Middle East is more minimal in nature unlike the intricate floral patterns.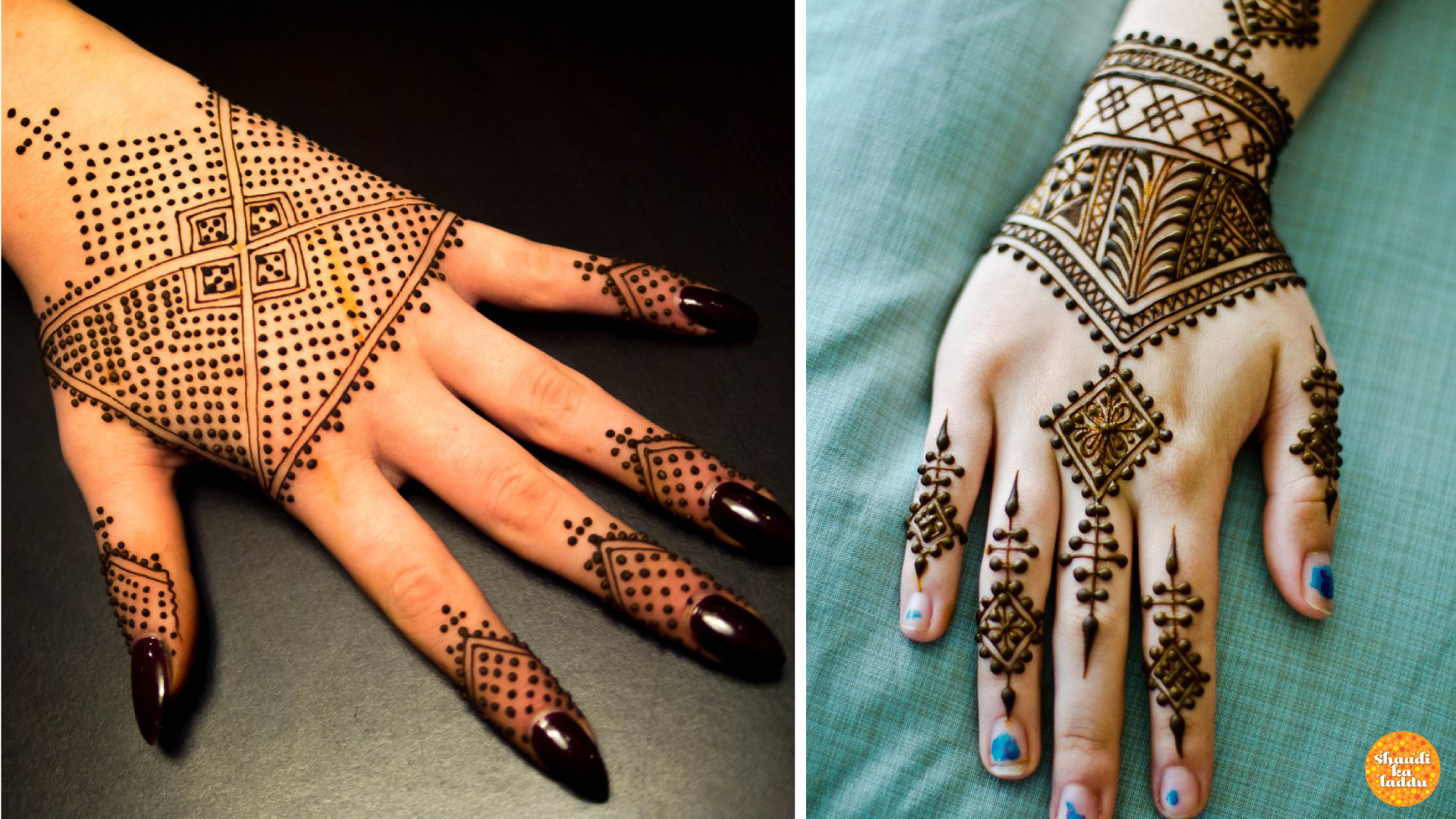 Add a glittery appeal to your hands with the trending glitter mehendi. Accentuated with sparkles and stones, it is one of the latest trends in mehendi designs. It consists of broad flower patterns filled with glitter to give them a beautiful look.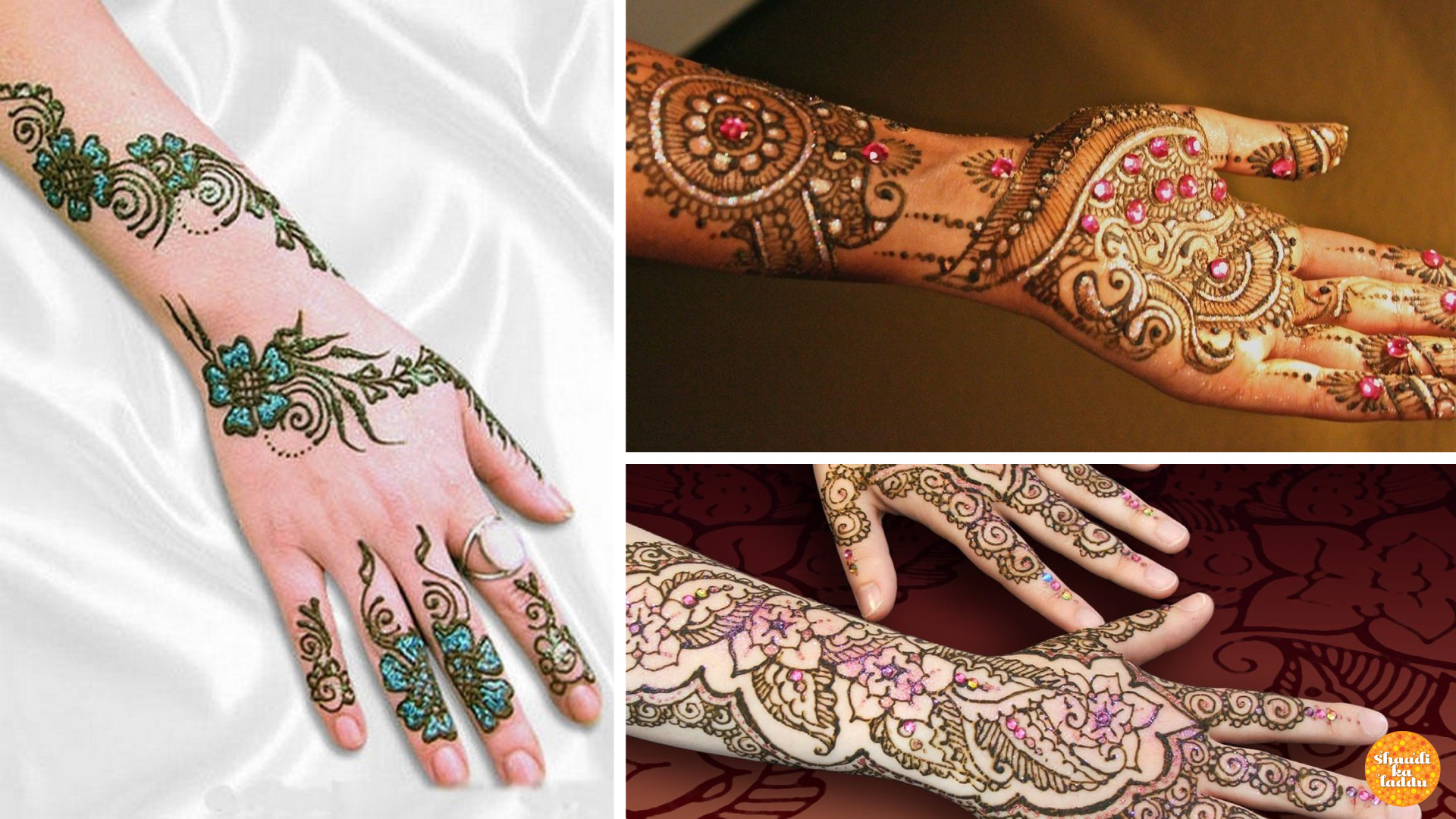 Mughlai Mehendi is the most beautiful and oldest form of mehndi. It is a distinctive style where every single curl and the dot is accentuated boldly. Very neat and detailed, Mughlai mehndi is the perfect pick to complete your bridal look.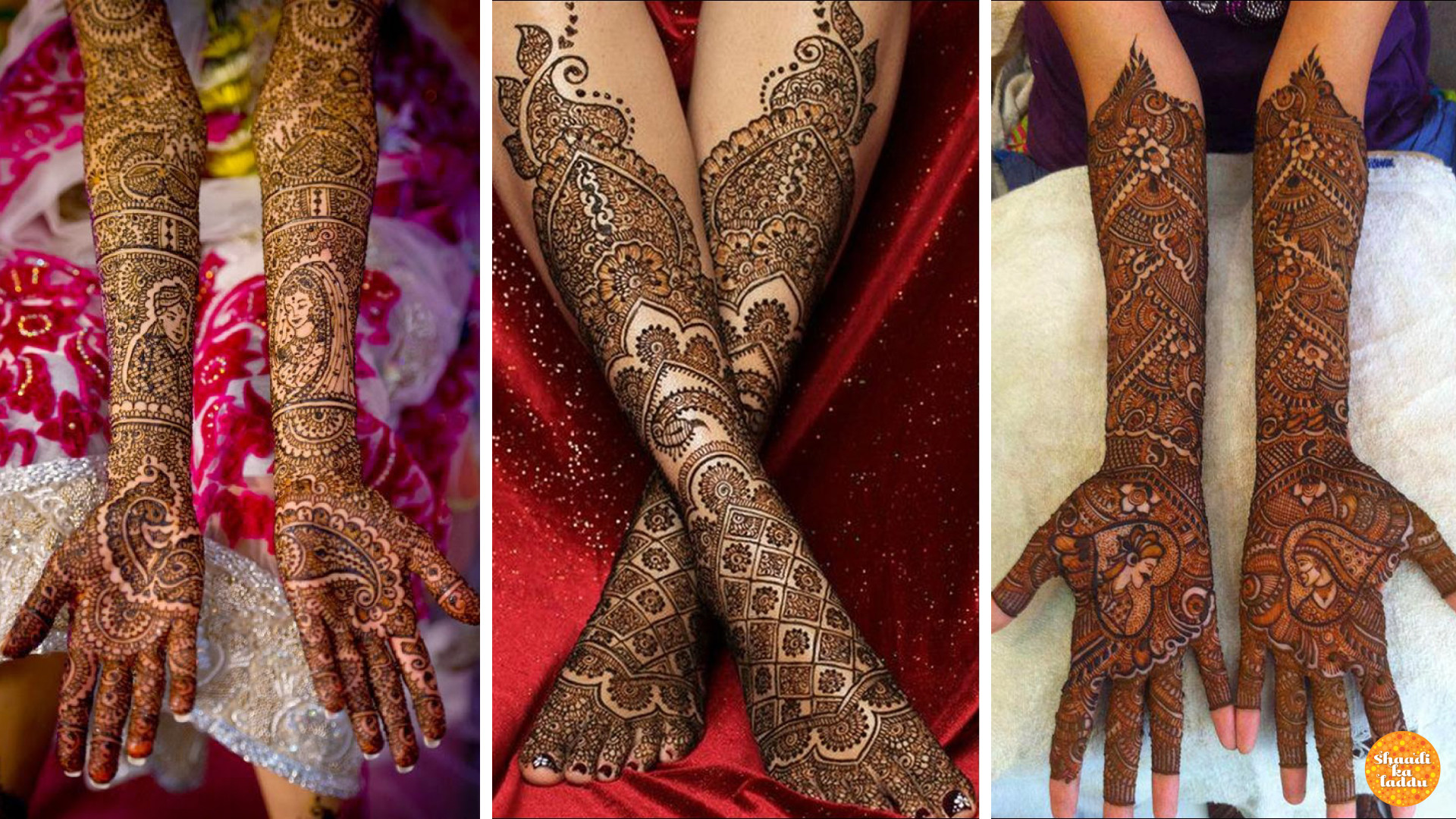 Multi Colored Mehendi Designs
Brides who wish to look more fashionable and trendy should opt for multi colored mehndi designs accented with crystals. It looks very pretty in pictures and will help you add a dash of glamor to your look.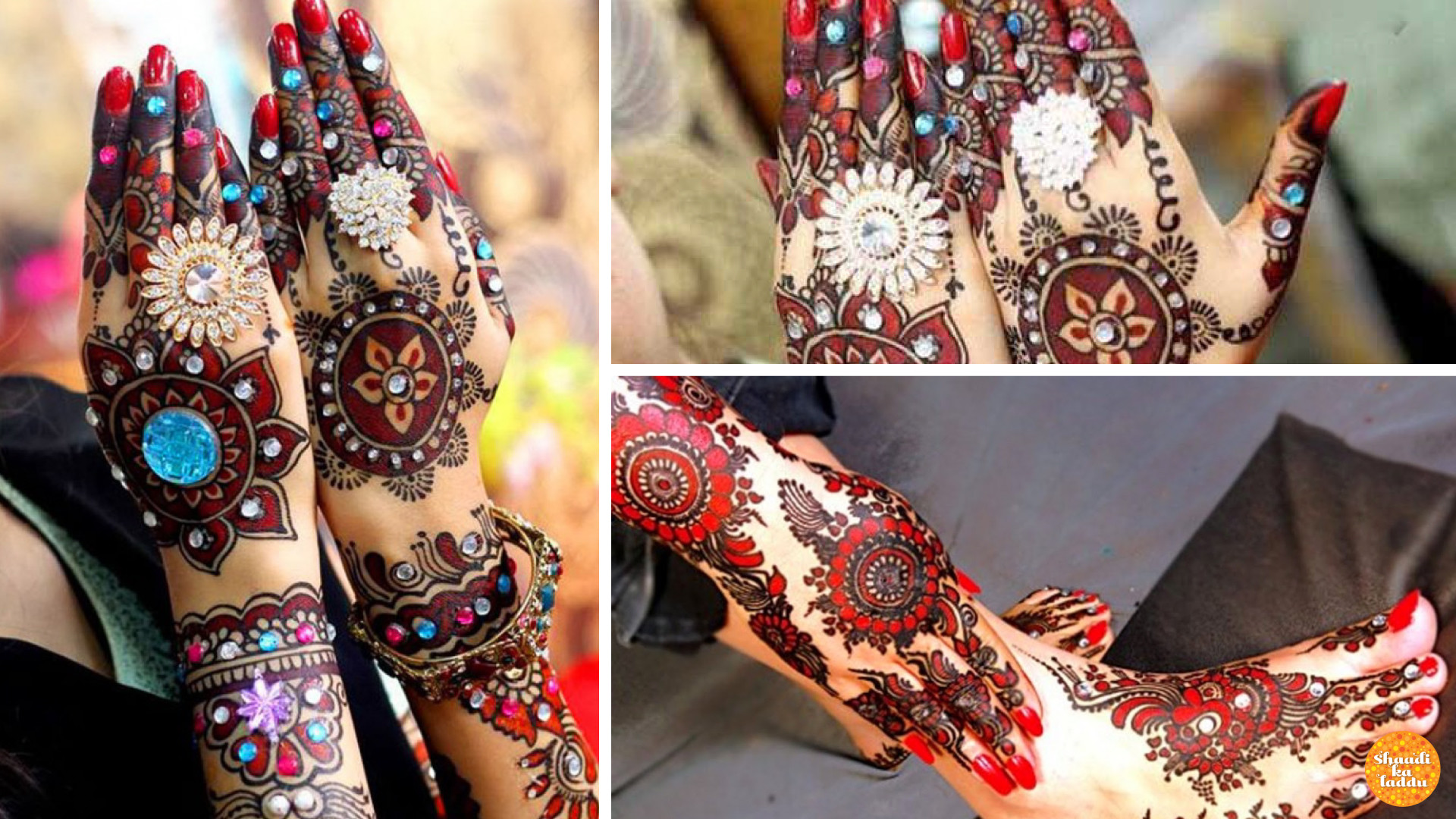 Indo-Arabic Mehendi Designs
The most sought after mehndi design for brides is the Indo Arabic design.  The bold Arabic style outline is filled in with delicate, traditional Indian patterns and shapes.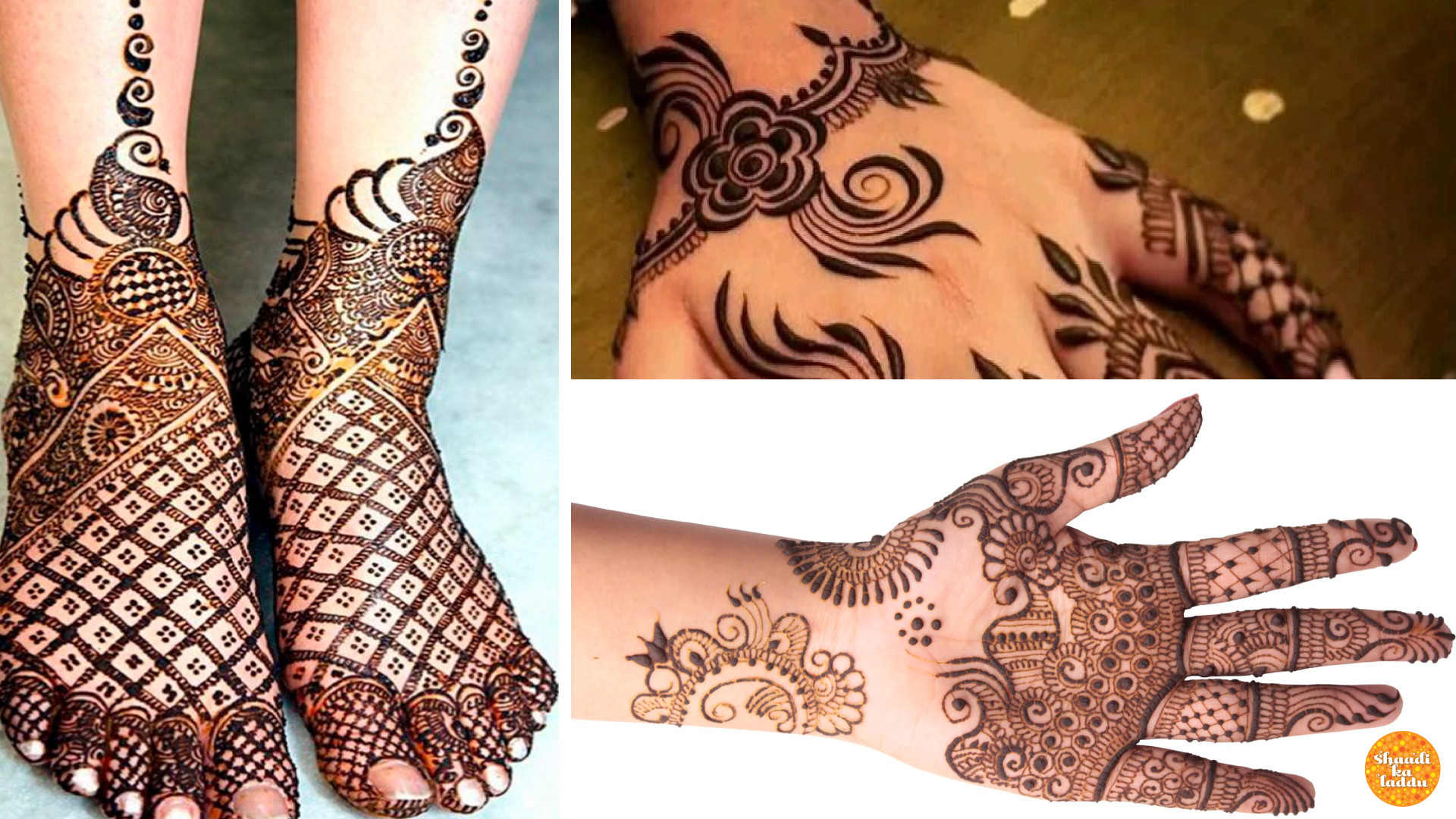 Hand accessories or Jewelry inspired Mehendi Designs
Hand accessories or jewelry inspired mehendi Designs are suitable for the brides who wish to go for minimal henna. Jewellery-inspired mehendi designs make it look like you are wearing haath phool's and looks traditional as well.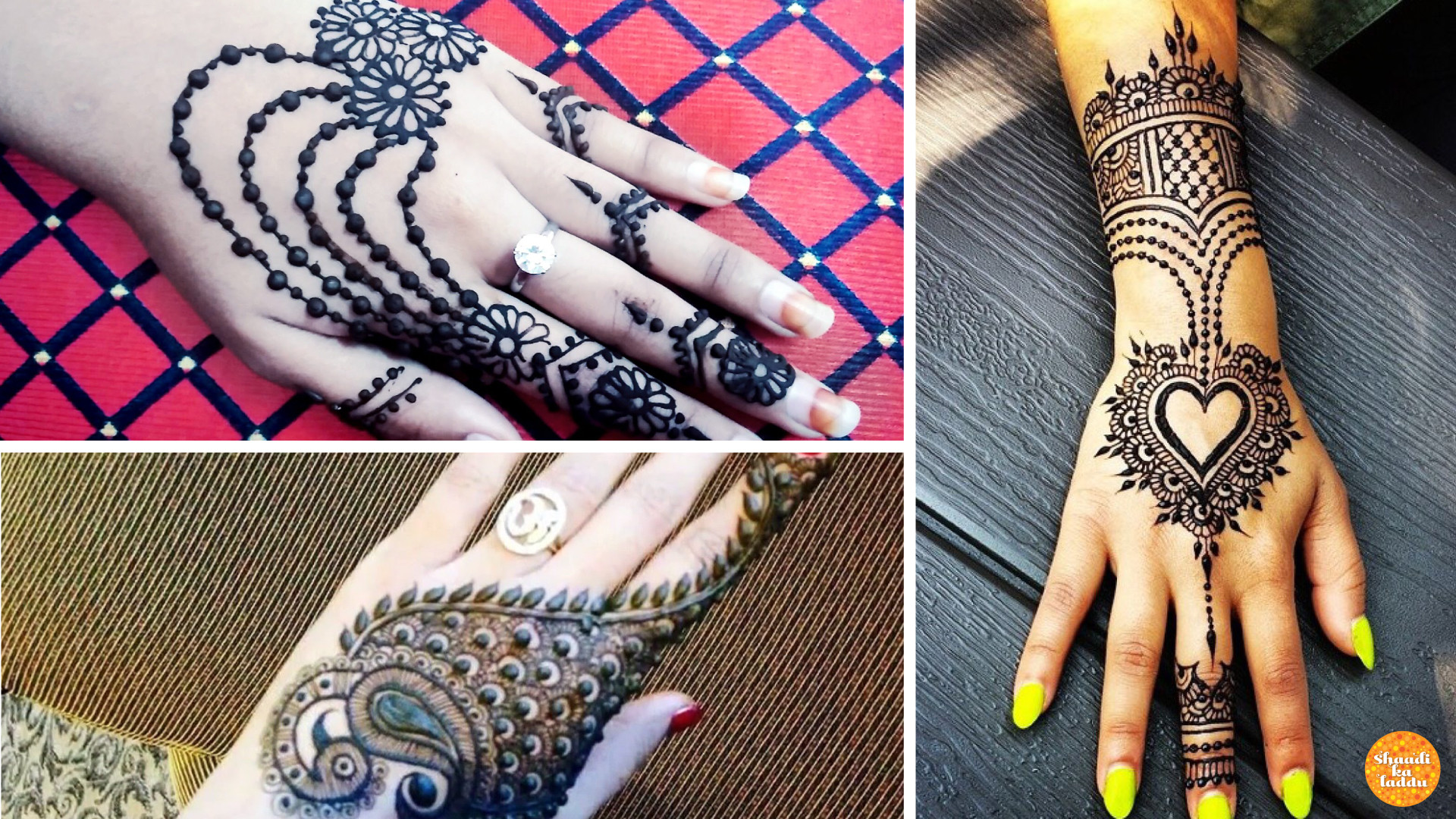 The lotus inspired mehendi designs are our favorite! The lotus design looks sophisticated with the skin showing through the patterns. It is a combination of neat lotus flowers and the jaali pattern. Often a popular design for body mehendi tattoos, this one is a great look for the sangeet.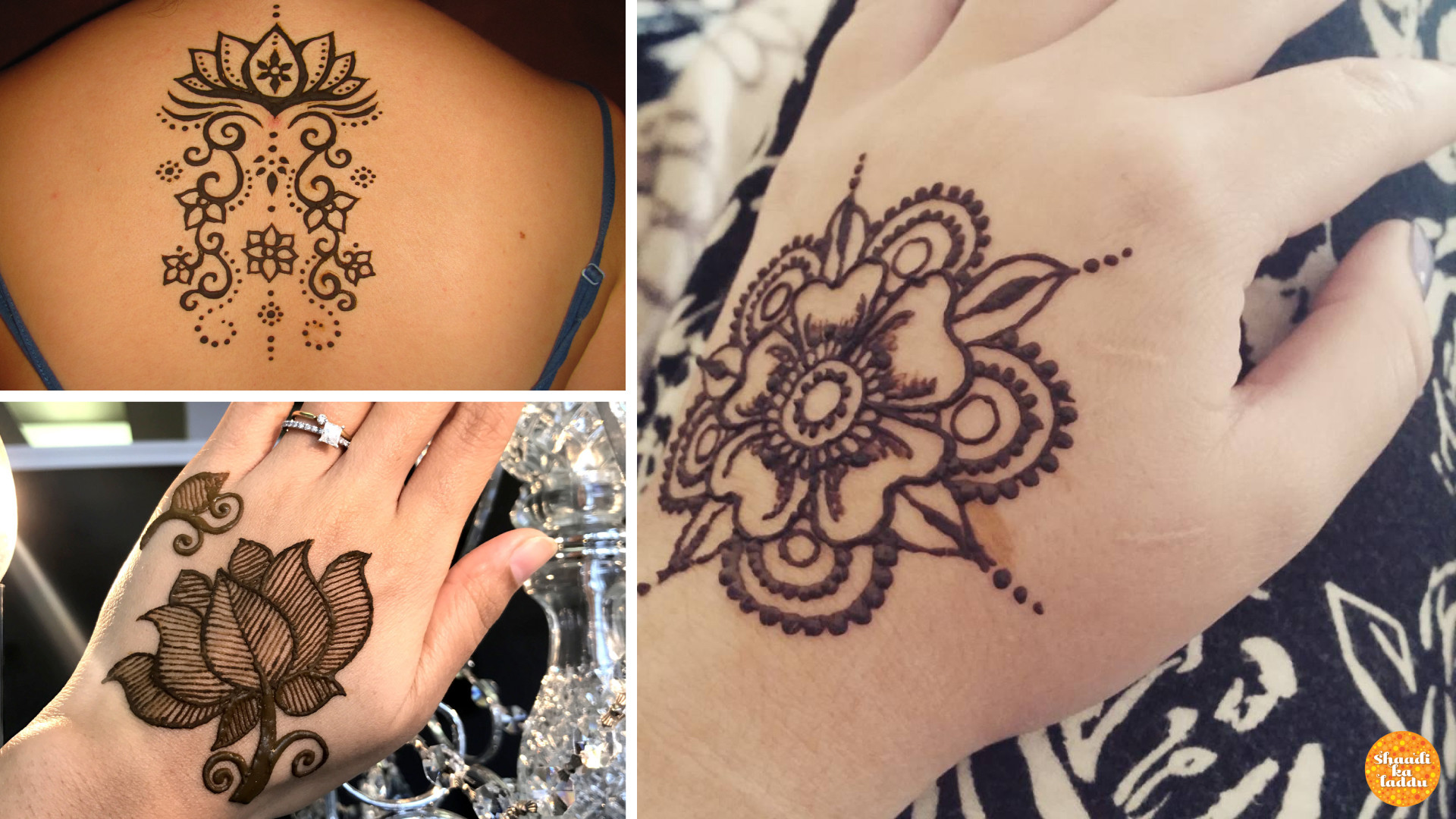 Symmetrical Mehendi Design
Matching designs make for a great photo! Symmetrical mehendi designs look stunning in photographs. Symmetrical mehendi designs have similar patterns on both the hands which makes it stand out.