Prepping for a monsoon wedding? While the season can be pleasant and fun, undoubtedly the rainy season can be a tough time to plan a wedding.If done right, the rains are a welcome relief from the sweltering heat and can be used to plan a great event for your special day.
Check out some amazing tips to soar when it pours!
Planning & execution
The most important aspect of off season weddings is to execute your ideas with elan, despite the forces of nature. Here are some tips to ensure that your day goes off without any hassles:
Hire a wedding planner! This might be crucial for a monsoon wedding so that if any of the arrangements need a last minute backup or technical expertise, you don't have to fret about the fallout of it.

Ensure that you have cars and automobiles as transport between venues and pickup and drop facilities for guests in case of bad weather.

Choose a venue that is not in the midst of city traffic. This can cause delays during your commute.

Ensure that the bridal party is checked in at the venue well before time. You wouldn't want the bride to be soaked in a downpour.

Keep plenty of polythene bags and umbrellas handy for guests who want to keep their stuff safe while they enter & exit.

Keep the dress code minimal and informal so that your guests are not worried about getting their finery drenched.

Check the weather in advance and use the points below to ensure a happy wedding day!

While a rainy wedding day can make for a beautiful photo op, ensure that your photographer has the water proof equipment.
Venue with a Vision
Planning a monsoon wedding can actually help you slash the cost of the affair by a large margin owing to the off season discounts offered by vendors.

Be smart with your choice of venue and opt for a place with a covered banquet to ensure that your guests, decor, and food are protected.

A cocktail or a bachelorette around the pool area is a great idea. Throw a rain dance party and your friends and family will love the idea and be dressed for the occasion.

For pre-wedding ceremonies like mehendi and engagement, lawns can come handy, however, do remember to cover the area with water proof sheds or canopies.

Opt for natural venues with minimal fabric tenting so that there is no loss to decoration.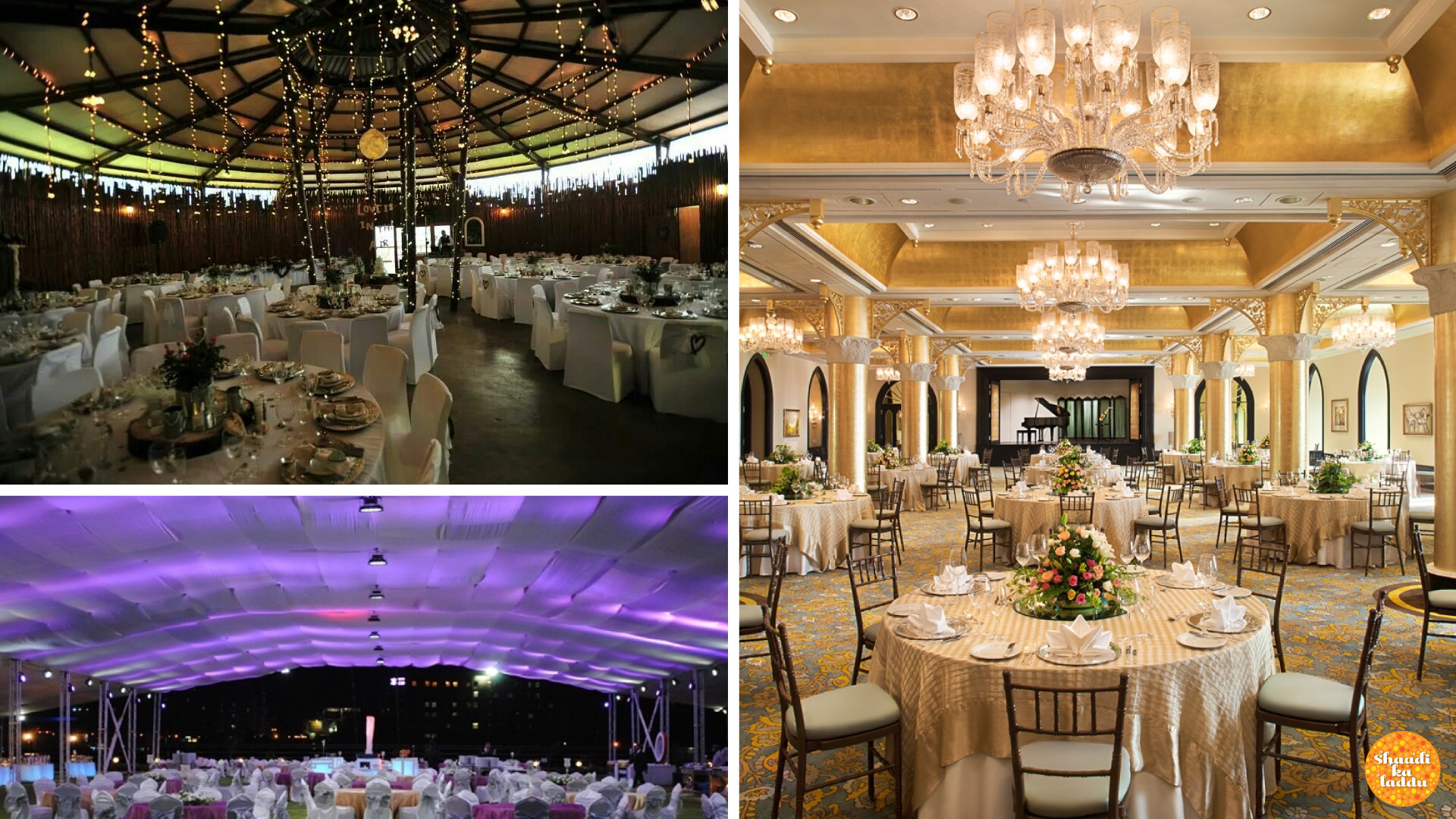 Décor to Delight  
Celebrate the monsoon weather and perk up the décor with playful props like inverted umbrellas in Indian fabrics.

Deck up the stage or other seating areas with bright flowers. Lilies, hyacinths, and daisies will add a pleasant aura and elevate the mood.

Create tiny pond like structures or place urlis and mason jars to create small water bodies that add to the ambiance. Deck the ponds or urlis with flowers, across the venue.

Hues like white, turquoise, green and lilac are a great way to bring in a touch of romance to the venue.

Keep the lighting minimal and secure the wires from any contact with rain water.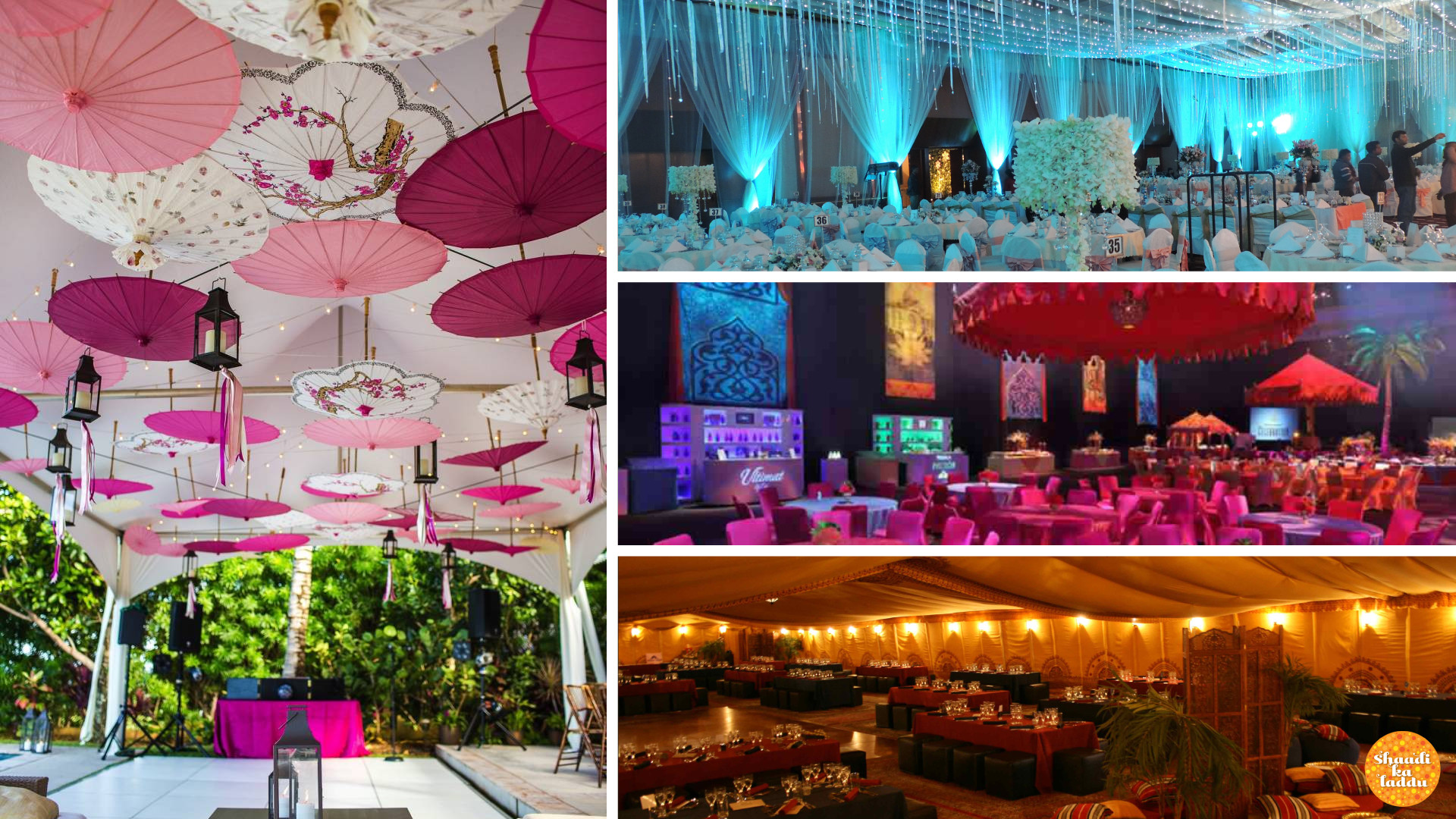 Fun with food
You can have a lot of great snacking options for a monsoon wedding with pakore & chai and interesting chakna served with alcoholic drinks.

Serve hot coffee and tea in authentic kulhars and deck up a desi munchies section to please the palette. Your snacks can include chaat, kebab counters and freshly made pizza and pasta.

You can also rope in a Hawaiian theme with pineapples, coconut based cocktails and lots of fruity mocktails.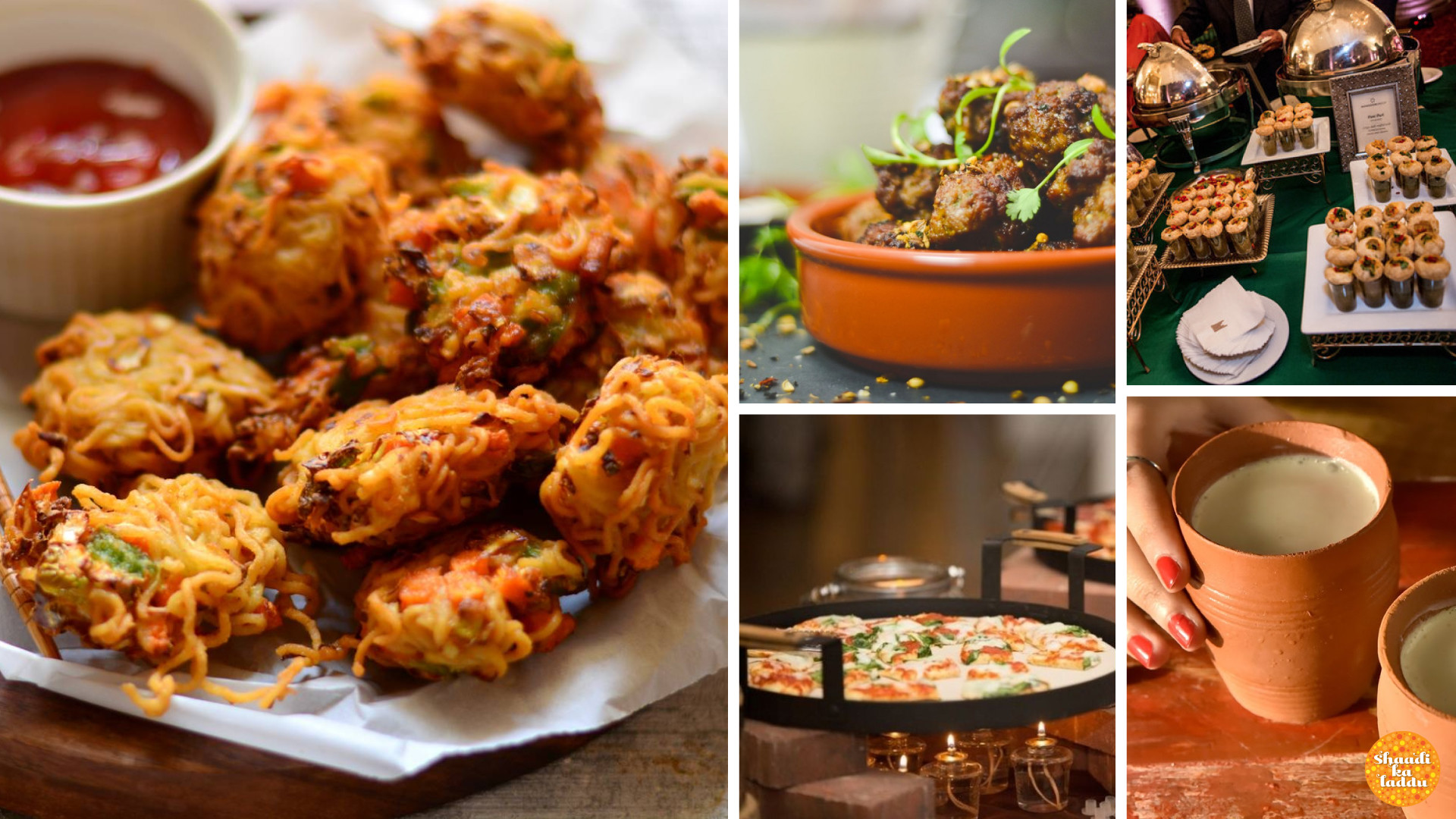 Dress For the Day
Monsoon brides can play around with peppy color shades for the outfit. Go for bright yellows, oranges, aqua and lilacs for the bridal lehenga.

For occasions like mehendi or cocktail, get feisty with embellished sarongs, playsuits or funky skirts and mesh dresses.

Ensure your makeup is waterproof so you don't mind soaking in some rain. Walking in heels can be tricky on the damp ground, so be the unconventional bride and opt for smart sneakers or wedges.