Indian Bridal Outfit
Neeta Lulla is one of the most popular, celebrated and talented fashion designers in India. Her bridal collection is a mix of heavy lehengas, influenced by Bollywood styles. A perfect look for the dramatic bride who's inspired by the bridal looks in movies, Neeta Lulla's designs are exquisite and timeless.
Manish Malhotra's bridal collection is everything that a contemporary bride wants. With minimalism and grandeur, balanced to perfection, Manish Malhotra's designs are young, fresh and fun!
Sabyasachi, the master of Indian bridal wear seems to strike the right chord with Indian brides every time. With a reputation that is backed up by quality, he utilizes the finest fabric and intricate details that win everyone's, heart.
Tarun Tahiliani is the perfect traditional Indian designer for the bride who wants to look like a typical Indian bride. With the perfect blend of bright, vibrant colors and striking embroidery, he's got something for everyone.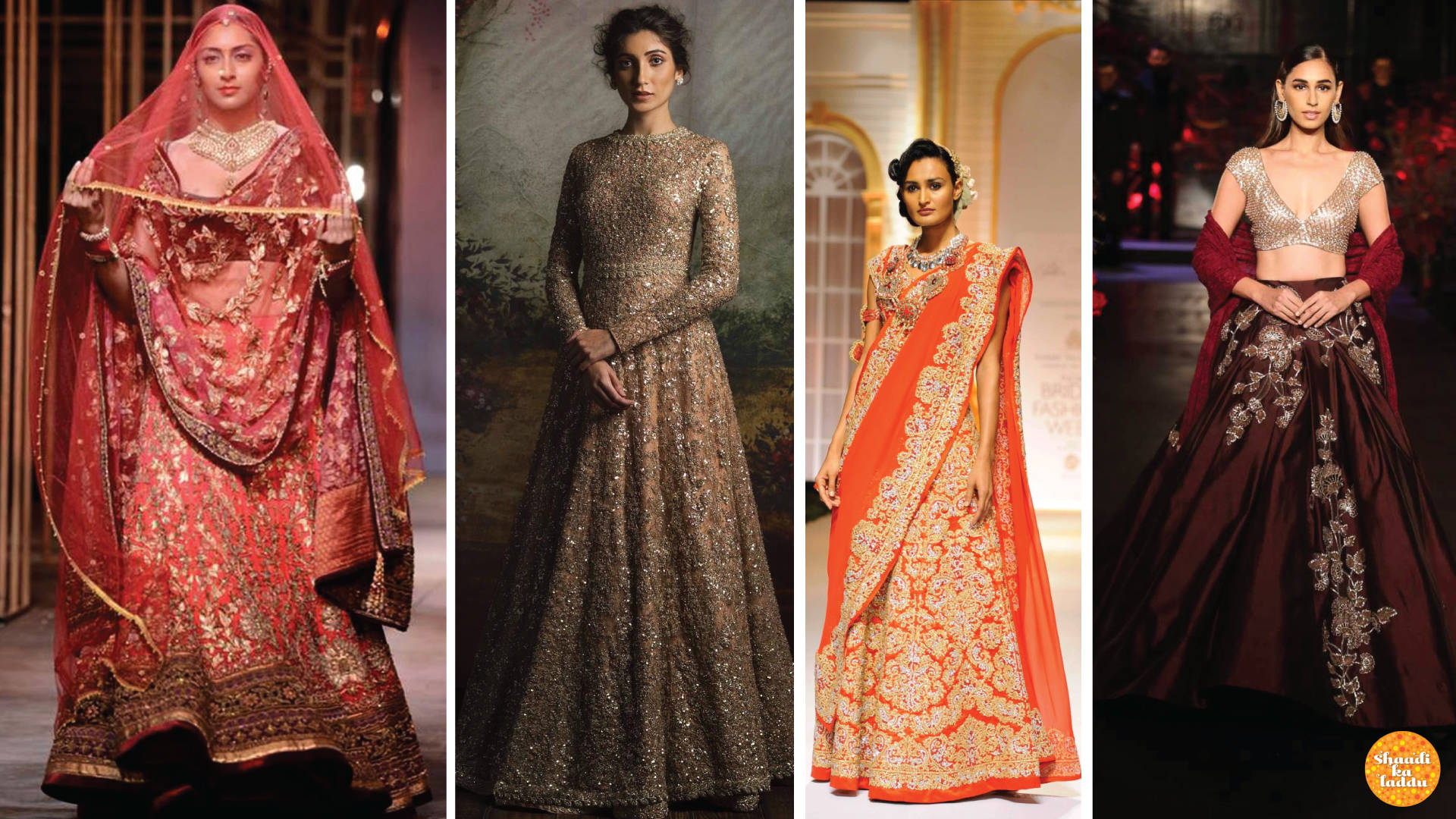 Men's Suits
A German luxury fashion house, Hugo Boss is the go to designer for a range of men's' suit. For modern suit designs with a perfect fit, Hugo Boss is the right choice for your cocktail or engagement.
The ultimate luxury destination for all grooms, Ermenegildo Zegna provides iconic suit styles and fabrics, jackets, shoes and accessories that are perfect for all your wedding occasions.
From luxurious business suits to tuxedos, Giorgio Armani has a classic style for everyone. With a modern touch yet vast choice that can match everybody's tastes, Giorgio Armani is the perfect destinations for all types of preferences.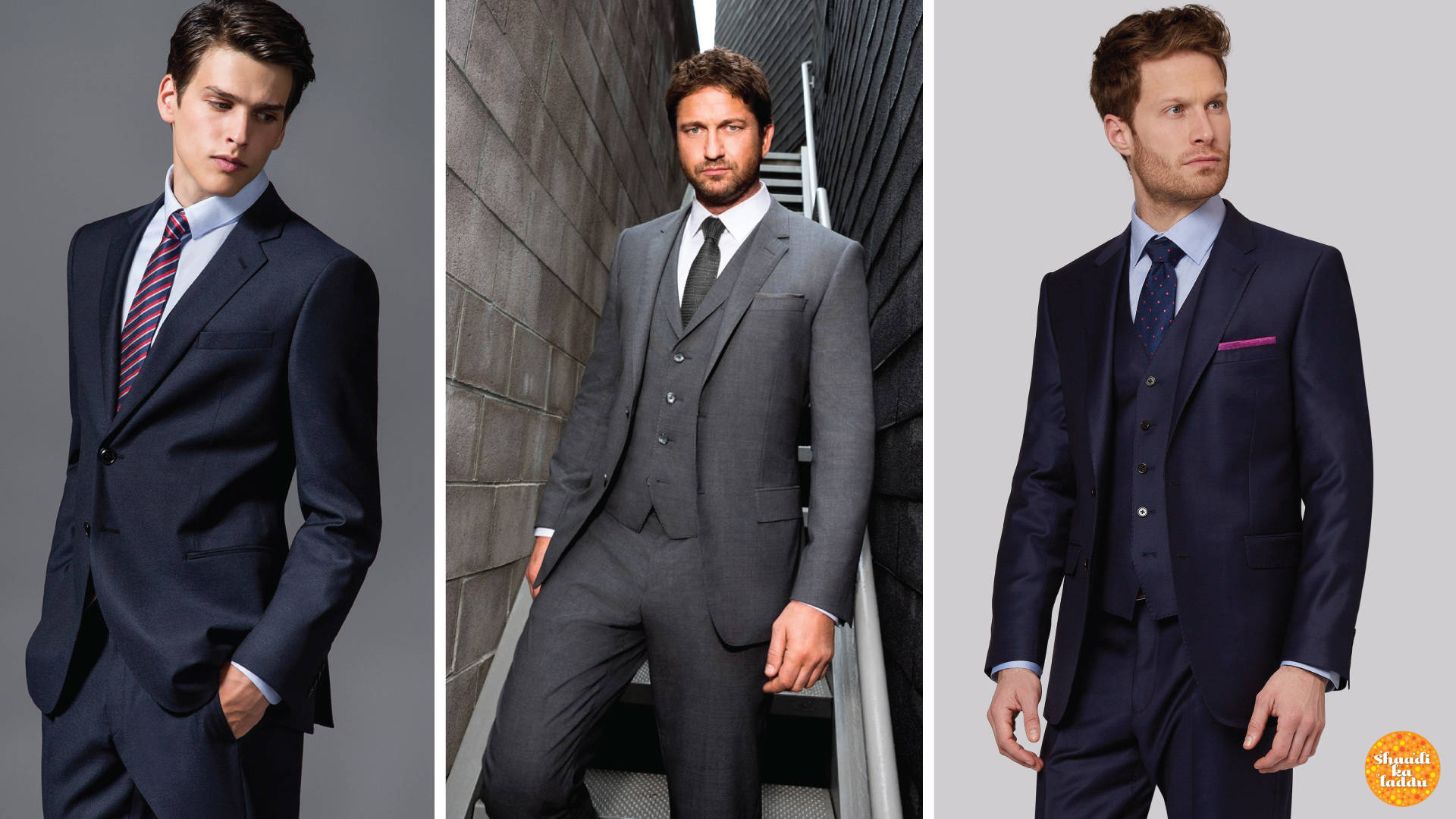 Bags
The perfect place to buy luxury bags, Louis Vuitton ensures that all eyes are on you. The striking insignia, unique design concept and a vast range of choices ensures that you can invest happily in a bag for your special day.
Chanel has an exquisite range of bags and clutches for women that are timeless and elegant. The perfect accessory to hold with your cocktail gown or reception saree, we would recommend a small black Chanel clutch that can be used for a lifetime.
Gucci is working on some of the most exciting designs for the brides who like an outrageous spin on their bags. One of the most well-known fashion brands, Gucci is a luxurious stop for all those who are looking for something a little different.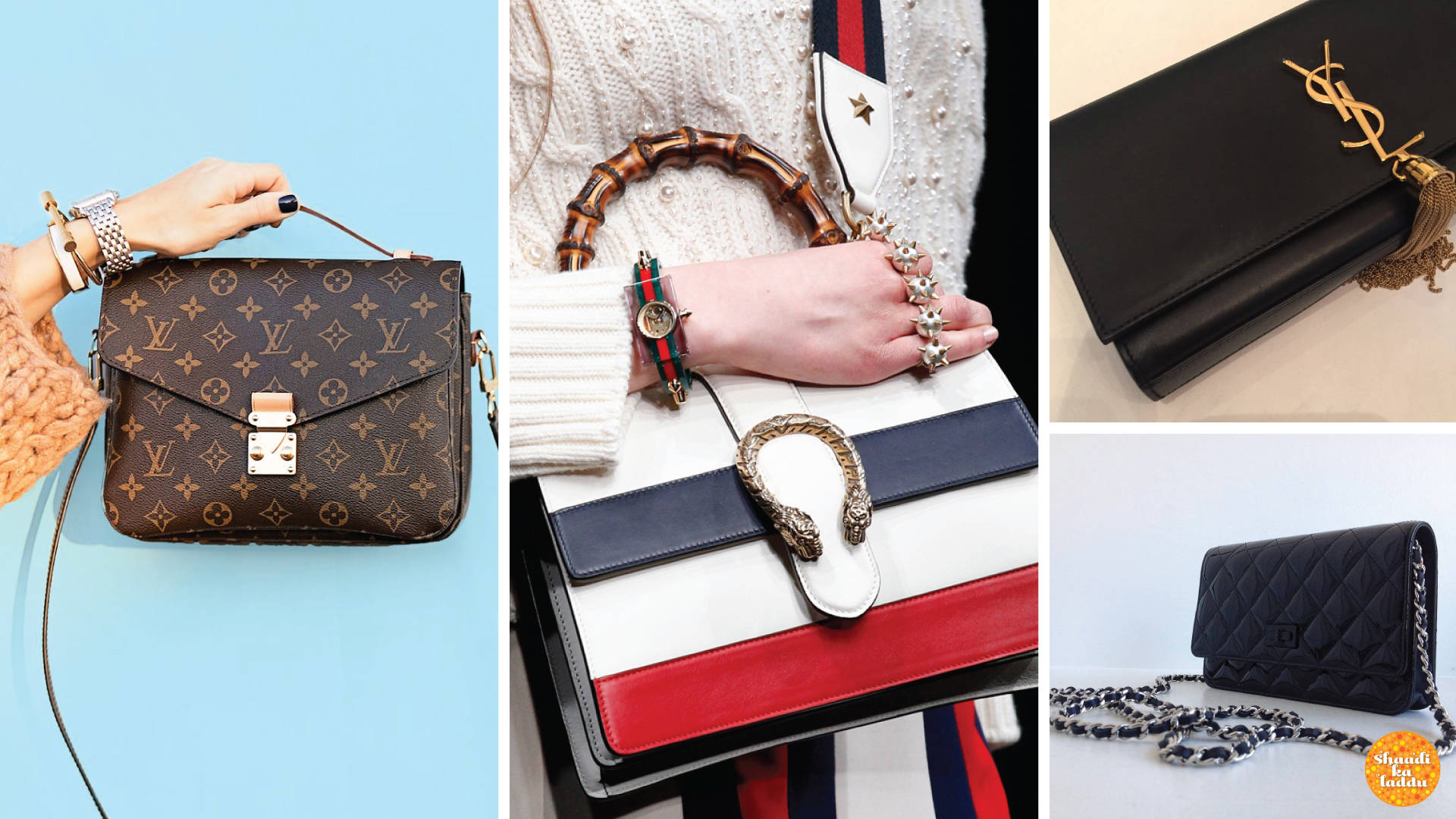 Engagement Rings
When it comes to engagement rings, Cartier is our favorite! Cartier offers a vast design catalog of beautiful rings and wedding bands to gush over.
Tiffany & Co. has been the world's premier jeweler and a hot favorite for all girls. For those of you who want a true statement piece, opt for a Tiffany ring from their new collection.
With a proud legacy that assures quality and designs. If you want a modern ring with a traditional touch, Tanishq is the place for you. People find their collection quite exquisite as they have an aura of extensive style.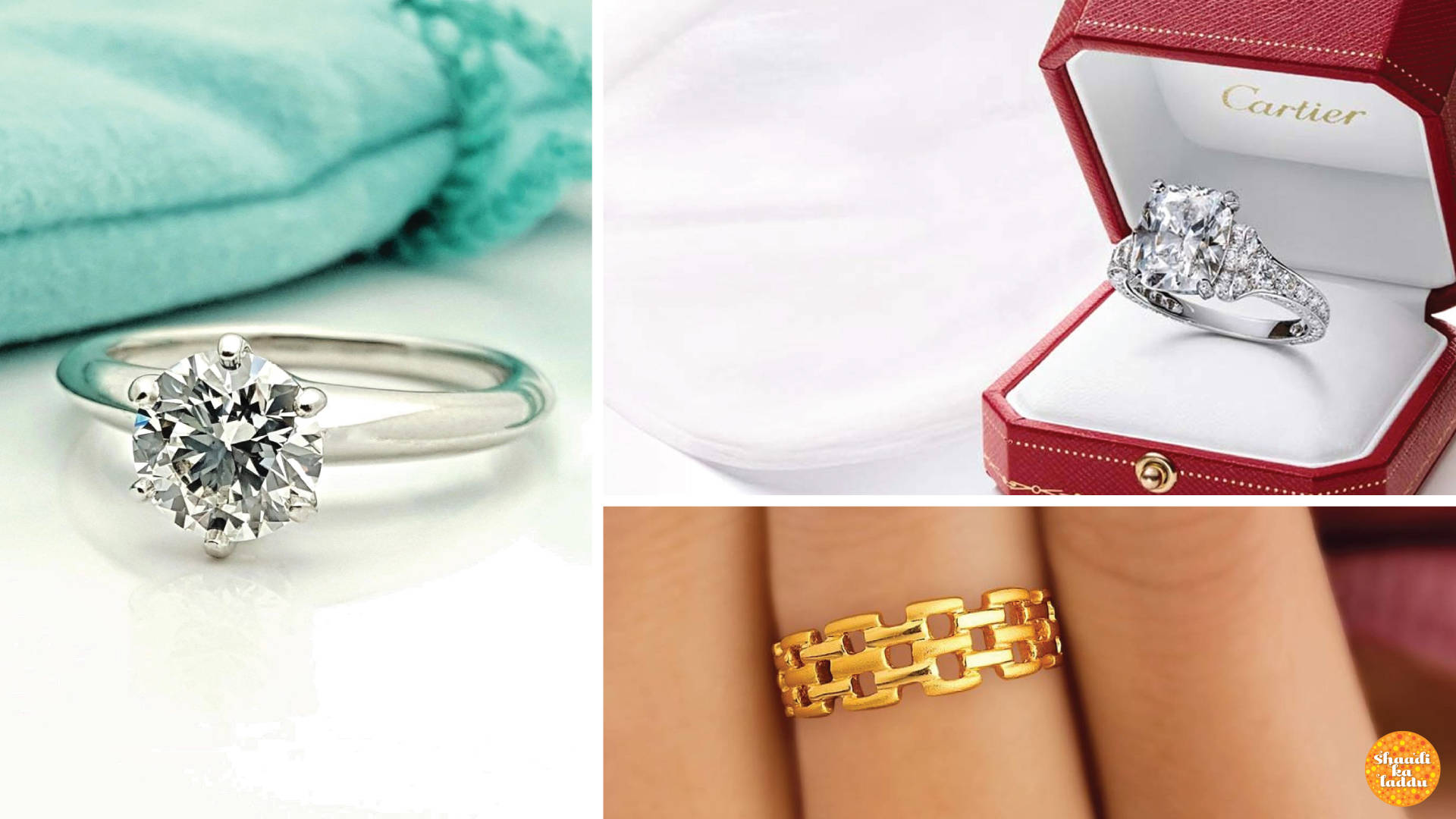 Watches
A good watch isn't just an extension of style, it's an extension of you. And to get the right watch, Omega is the brand for you. We love the wide range of classy omega watches and totally recommend it!
Rolex is synonymous with class and style. We completely trust Rolex for its luxury watches providing high performance and reliability. Scratch-proof sapphire crystal, clear dial and elegant designs give Rolex an edge over others.
Tag Heuer watches are made with ultimate precision, innovation, and deep love. Endurance and technical innovation are the main success points for Tag Heuer. Tag Heuer watches surely provide value for money.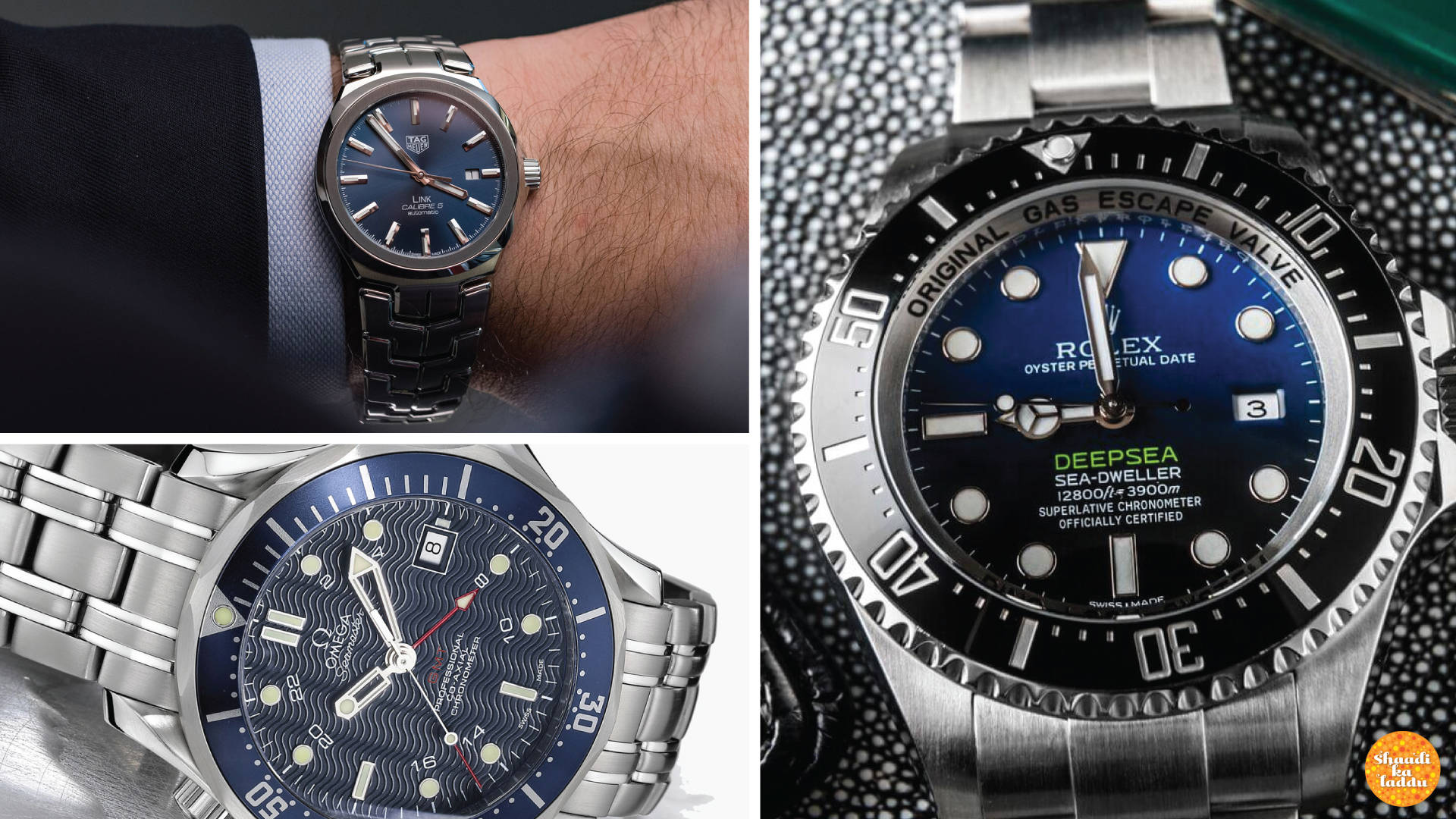 Shoes
When it comes to shoes, Jimmy Choo tops our list! They have everything ranging from gorgeous stilettos to cute flats and sandals, that are perfect for your wedding or any other special occasion.
Choosing your wedding shoes is one of the most delightful shopping experiences. Gucci shoes are incredibly comfortable and have a classy yet edgy look.
Christian Louboutin's high-end stiletto footwear is synonymous with fashion and luxury. Whether classic or cutting-edge, the shoes make you feel sexy, sophisticated and stylish.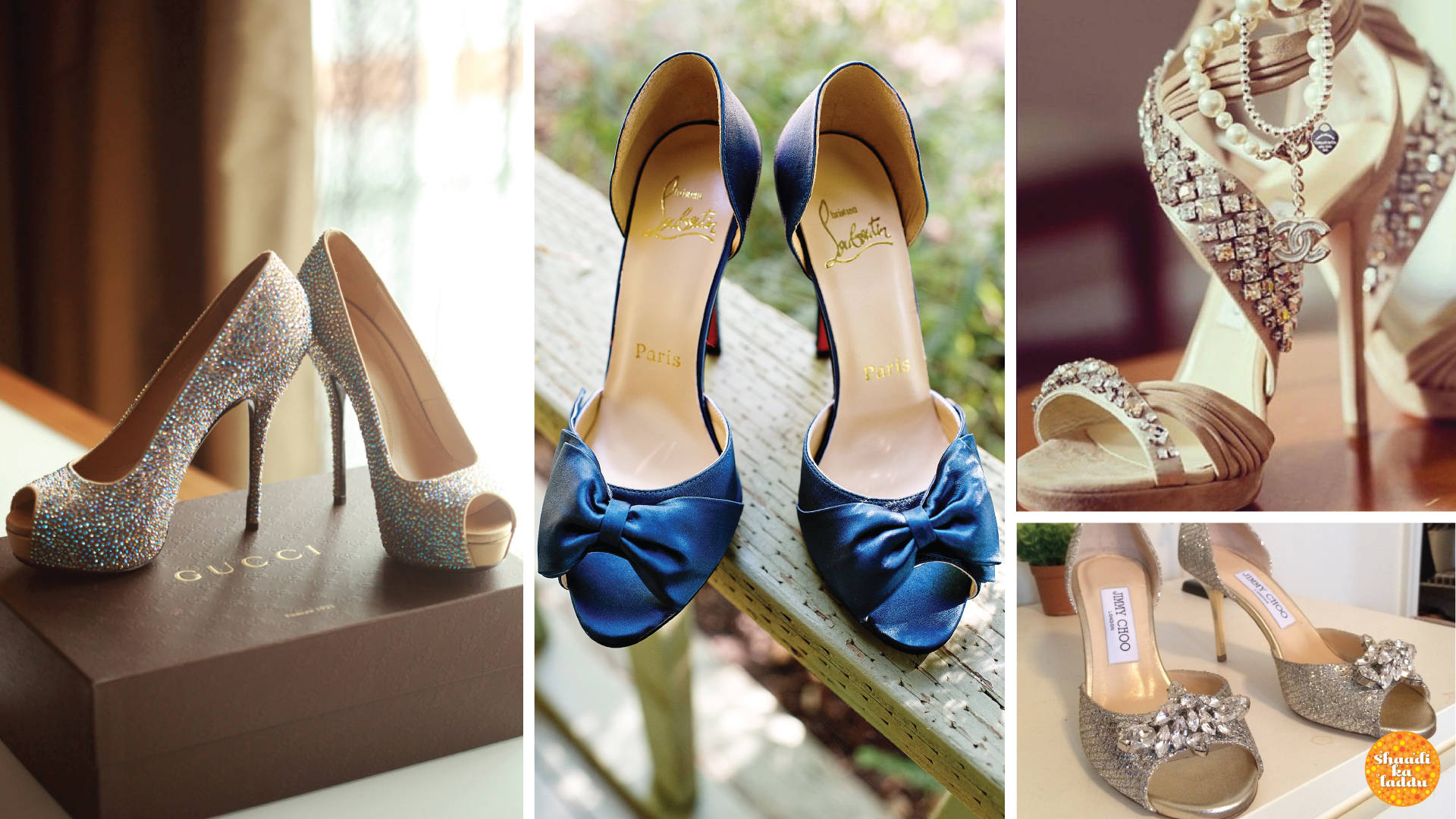 Jewellery
Tribhovandas Bhimji Zaveri
Tribhovandas Bhimji Zaveri' s designs are matchless when it comes to traditional Indian jewellery. An ideal pick for diamond jewelry and platinum jewelry for your special day.
Hazoorilal Jewellers diamond & gold jewellery is considered as one of the top jewellery stores in India. Known for its class & quality, their contemporary and traditional masterpieces will surely make your special day more precious and beautiful.
Kalyan Jewellers are serving people across the length and breadth of India with the most exclusive and breathtaking jewelry designs. Traditional or modern designs, they manage everything with a panache!