If there's one thing that has the power to instantly put a smile on your guest's face, it's chocolates. Here's a list of top chocolatiers who have taken the wedding market by storm.
Choko La
Chokola is our favorite when it comes to chocolates! It is a premium online chocolate shopping site that offers a range of chocolates both milk and dark chocolate, bars, bonbon and delightful cakes. The brand offers a wide array of products and services ranging from customized gifting to cafes and boutiques.Go through their store here.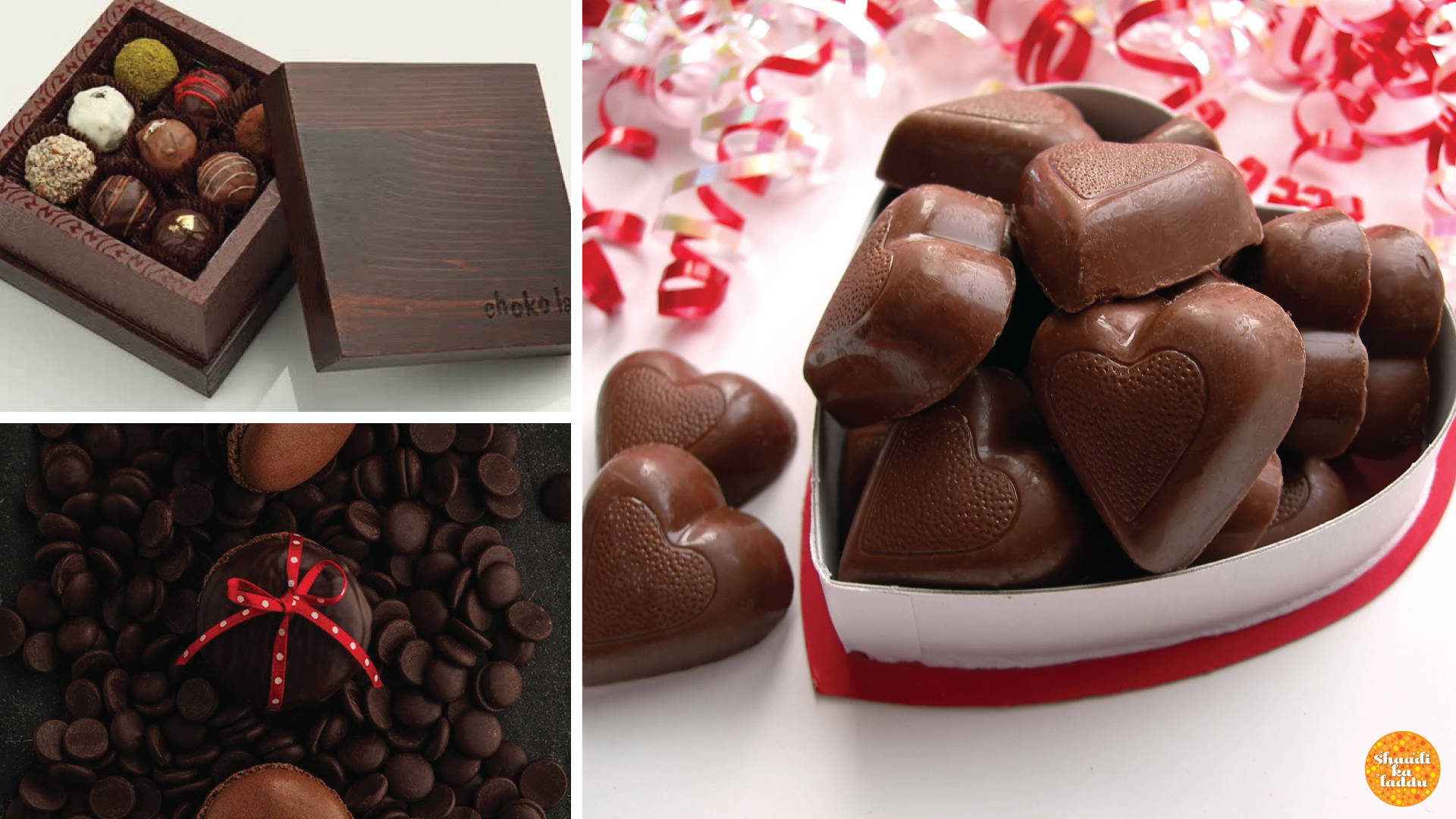 All Things
What can be better than white chocolate blended with tequila, champagne, or mangoes to accompany your wedding cards? Delhi-based chocolatier, All Things, offers these deliciously blended versions of white chocolate to give your guest's a unique taste of chocolate! Go through their store here.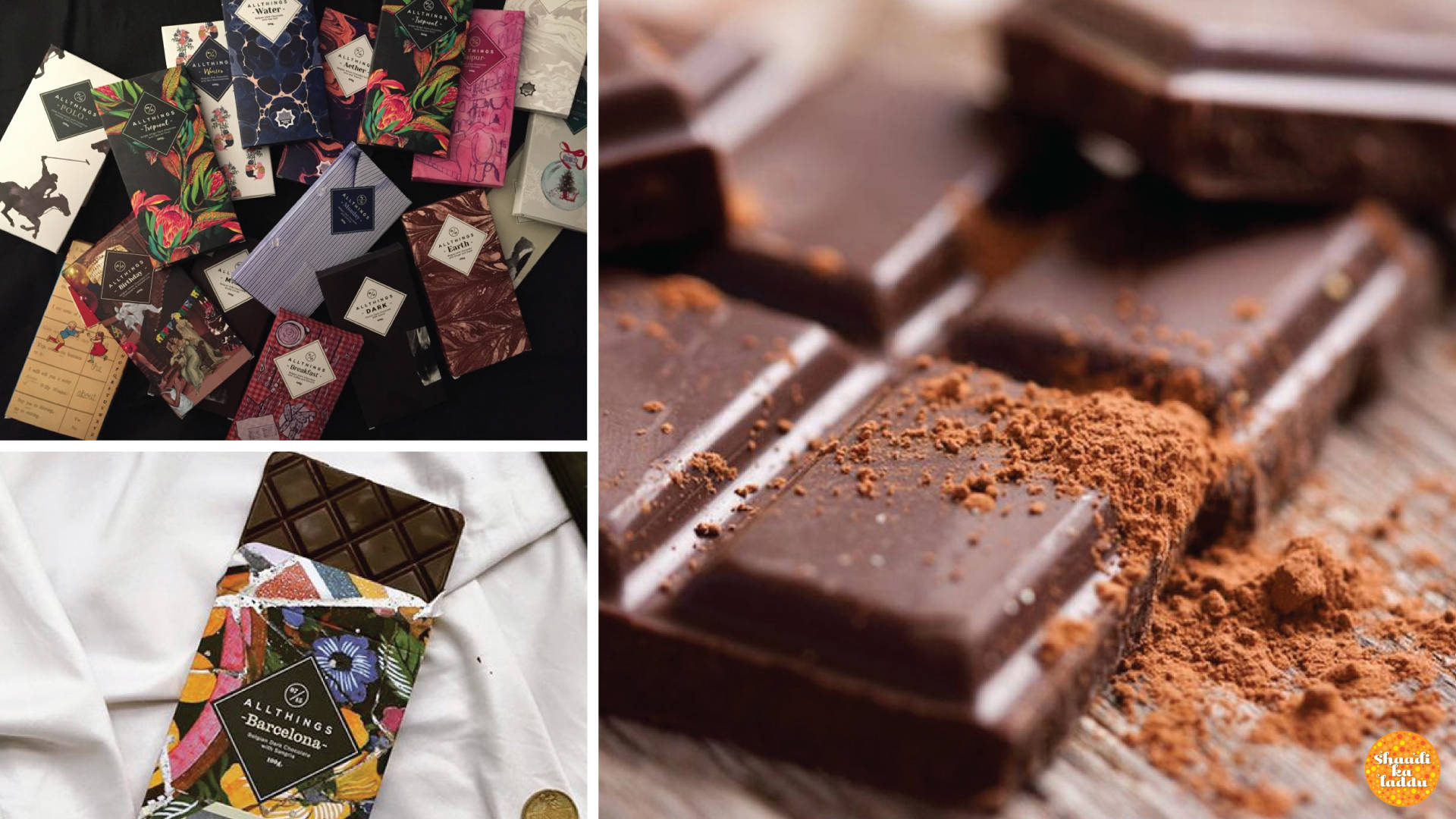 Barcode
Barcode is one of the pioneers for fine chocolates in India! Barcode uses locally available ingredients like Jolokia chilies from Assam and strawberries from Mahabaleshwar to craft chocolates that are distinctive and full of flavor. We totally recommend it.Go through their store here.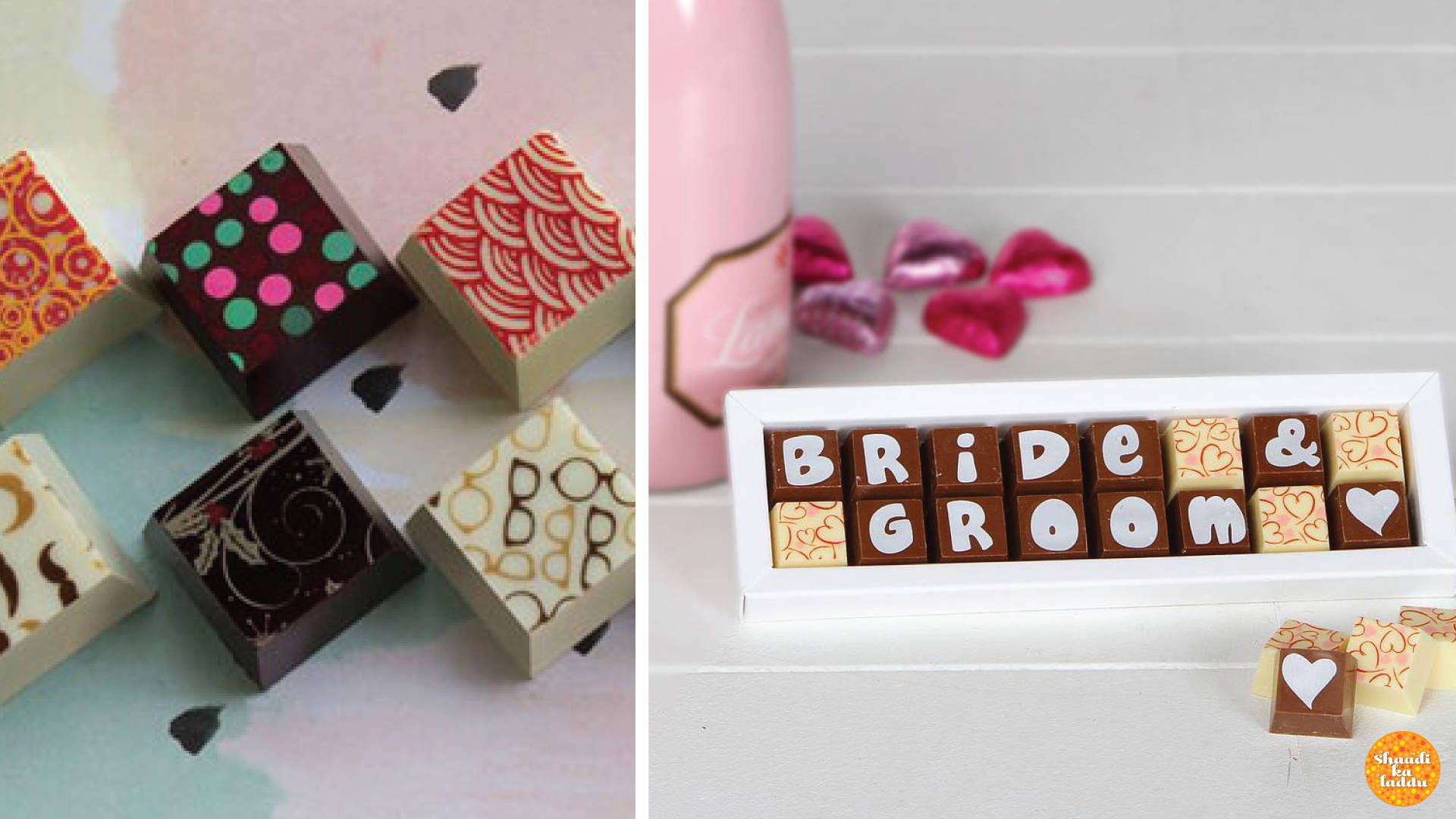 Leonidas: Fresh Belgian Chocolates
Leonidas has an incredible list of chocolate collection. They have specially curated luxury chocolate hampers for your special day and a wide range of fresh Belgian chocolates to choose from. Not only this, they also reduce your burden by providing luxury packaging.Go through their store here.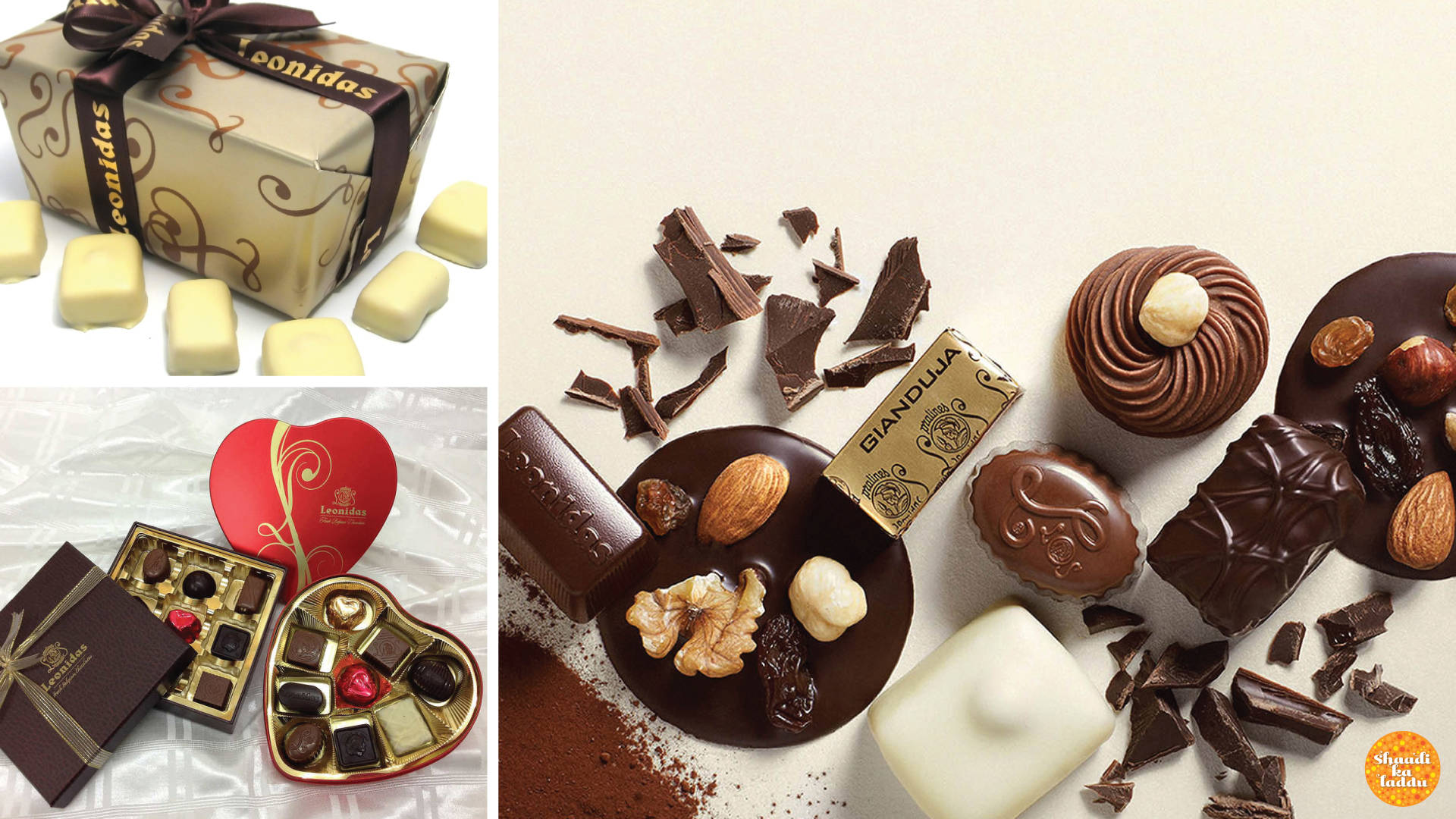 Cocoacraft
Cocoacraft can also be called the distinct and elaborate vision of a chocolatier. Blended with creamy caramel, nourishing cashew nuts, and the cooling mint, it has got all the magic to trick your guest's soul into dreaming. Go through their store here.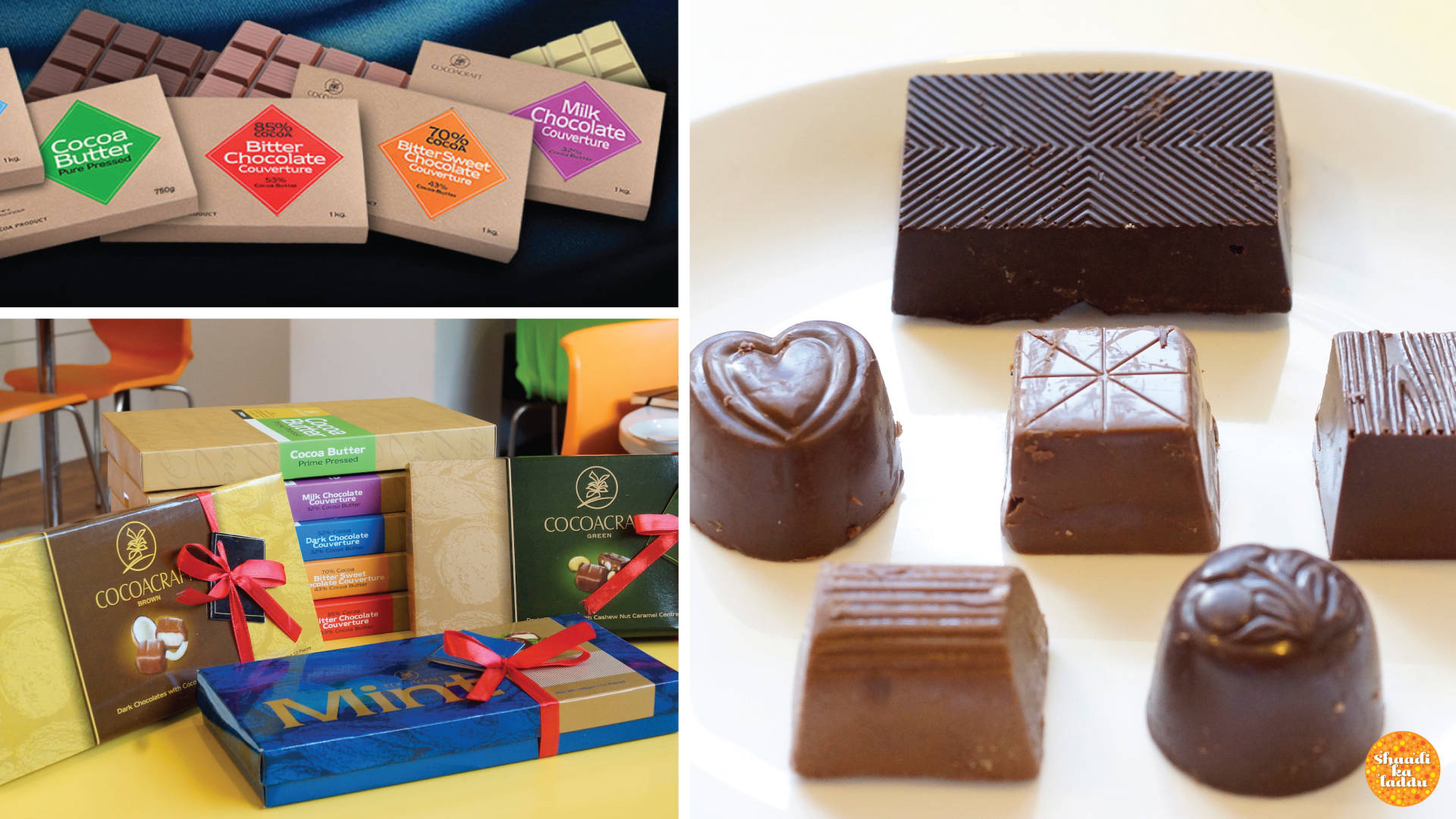 Fantasie Fine Chocolates
Fantasie Fine Chocolates is one of the unique chocolate studios in India! They offer chocolates in the form of beautiful paint kits.  From the sugar-free chocolates to the luxury ones, they have got every reason to keep you hooked on. Go through their store here.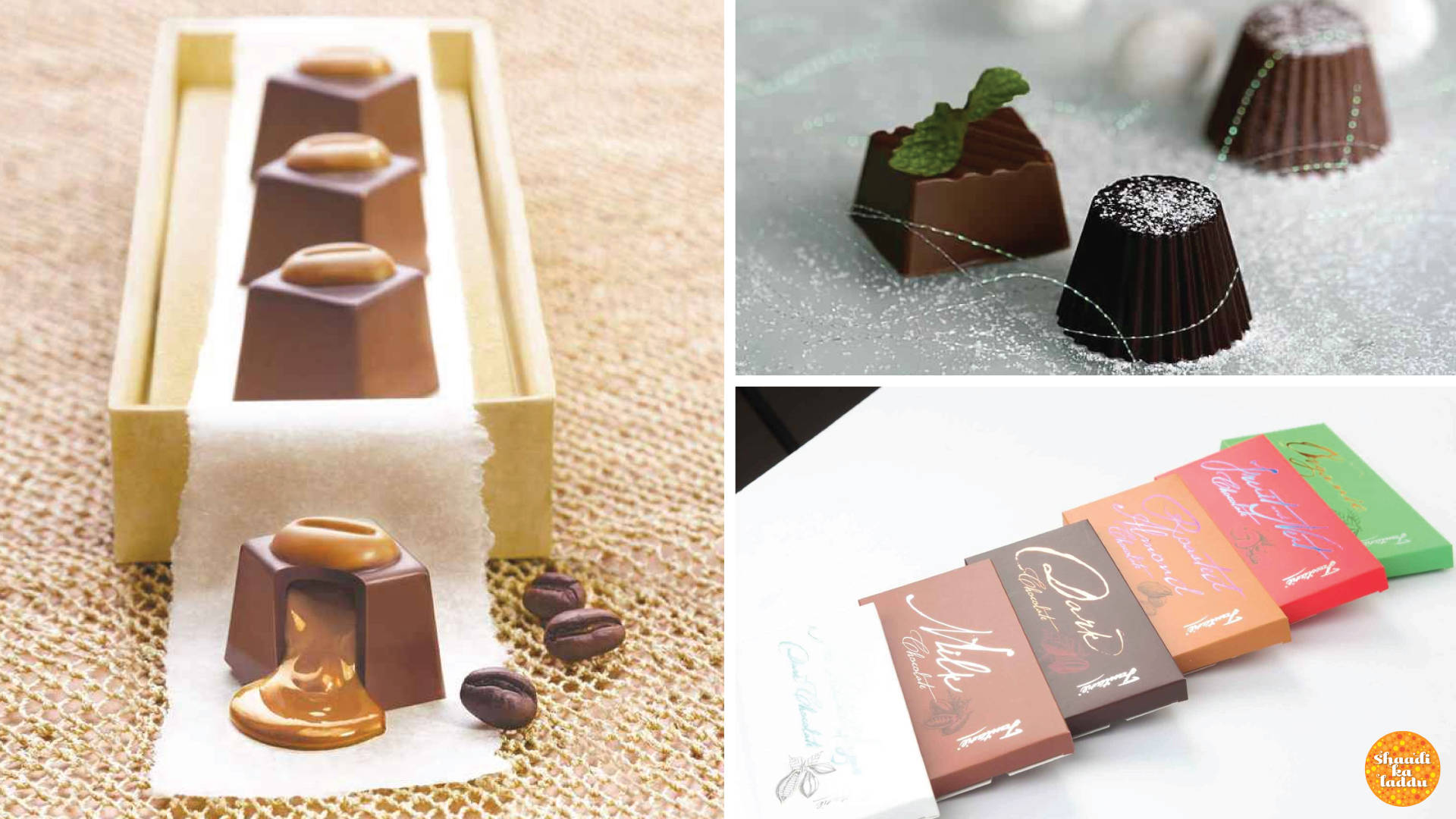 Zoroy Luxury Chocolate
If you are looking forward to gifting something extraordinary for your dear ones on your special day, then Zoroy Luxury is the ultimate choice, hands down! They cleverly use ingredients that dish out supreme deliciousness. Go through their store here.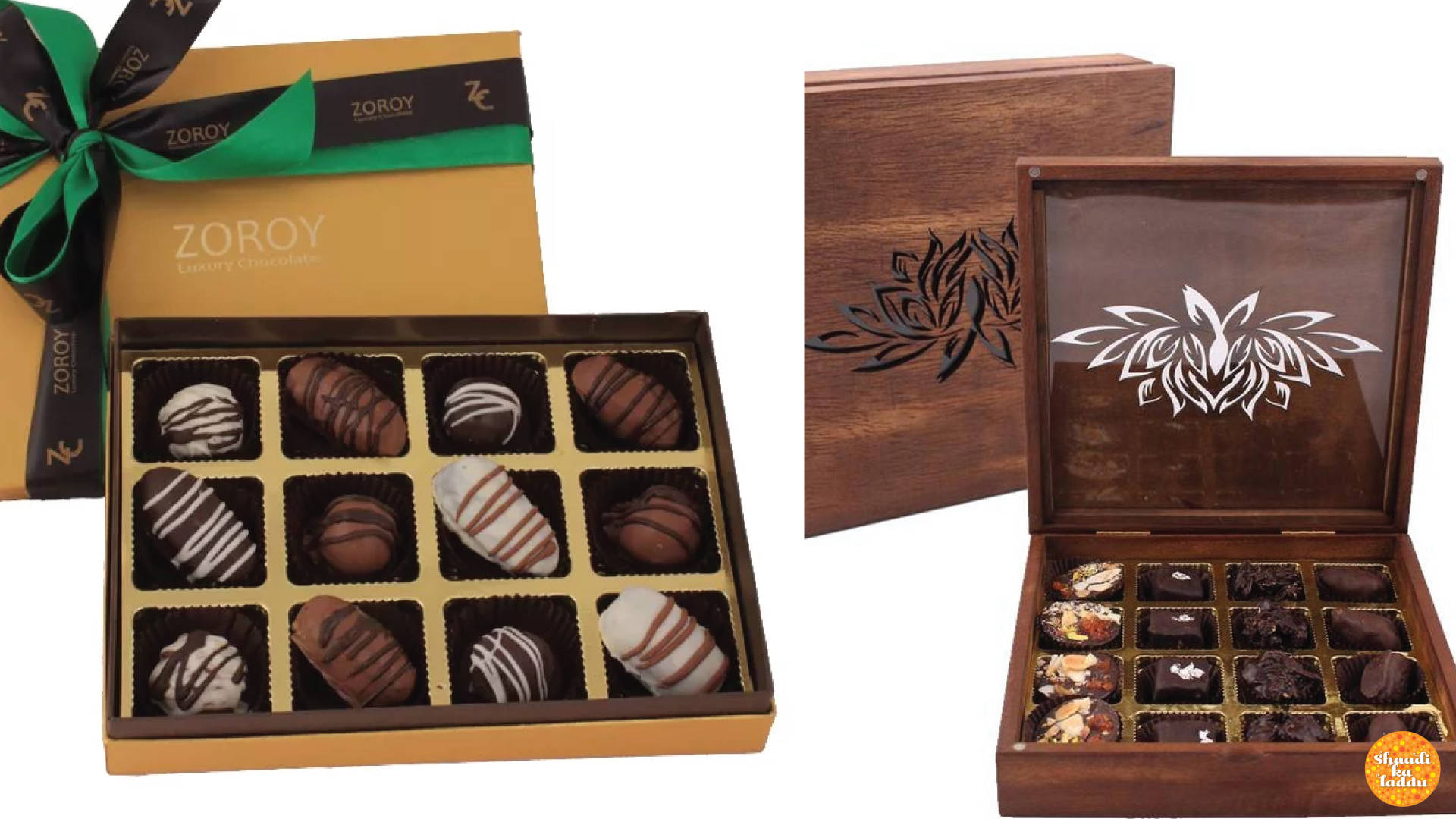 Smitten Bakery
A celebrity favorite, Smitten is a Delhi-based bakery and patisserie that offers only made-to-order goodies. They use exotic ingredients such as Maldon sea salt and pumpkin seed which sets them apart from other brands. Go through their store here.