Traditional, not your thing? If you don't want to be just another bride and want your jewelry to shine on your wedding then Nimai is the perfect pick! Nimai is the right choice for a bride who wants to keep it minimal as well as sport a unique, modern look! We picked out some of their most stunning pieces that will help you to style to perfection on your wedding!
Earrings
Danglers
For the bride who doesn't usually wear earrings, danglers are usually the best option for functions like Sangeet or mehndi. They have a plenty of extremely delicate and pretty wedding earrings styles which look utterly beautiful with any of your sangeet or mehndi attire.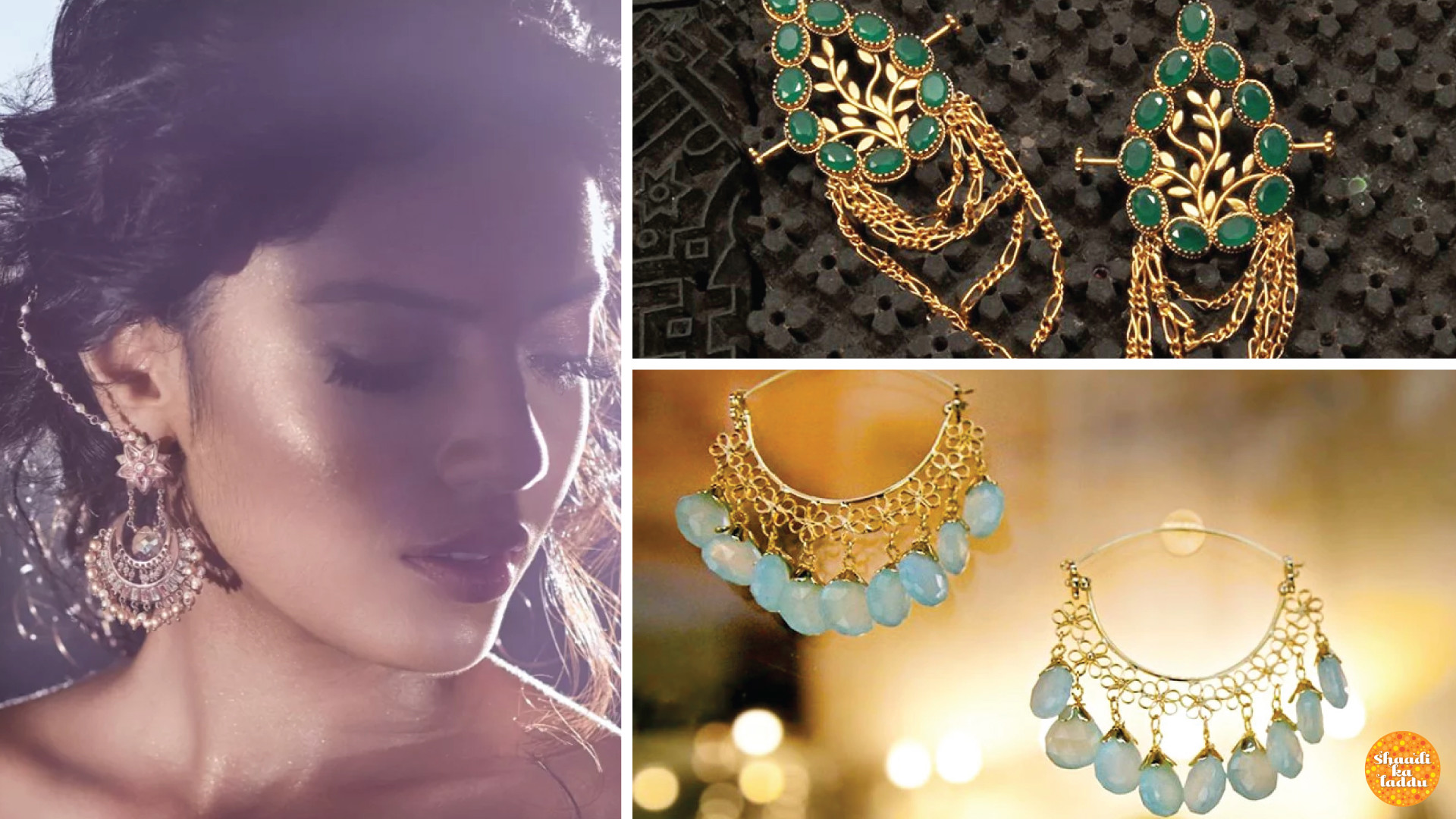 Traditional
A pair of elegant traditional earrings may be ideal to uplift a plain, classic and add interest to your wedding outfit. Heavy Traditional Earrings earrings are perfect if you are used to wearing plenty of large accessories and really want to add sparkle to your wedding look.  Drop earrings are the ideal choice for the bride who wants to keep it understated and simple.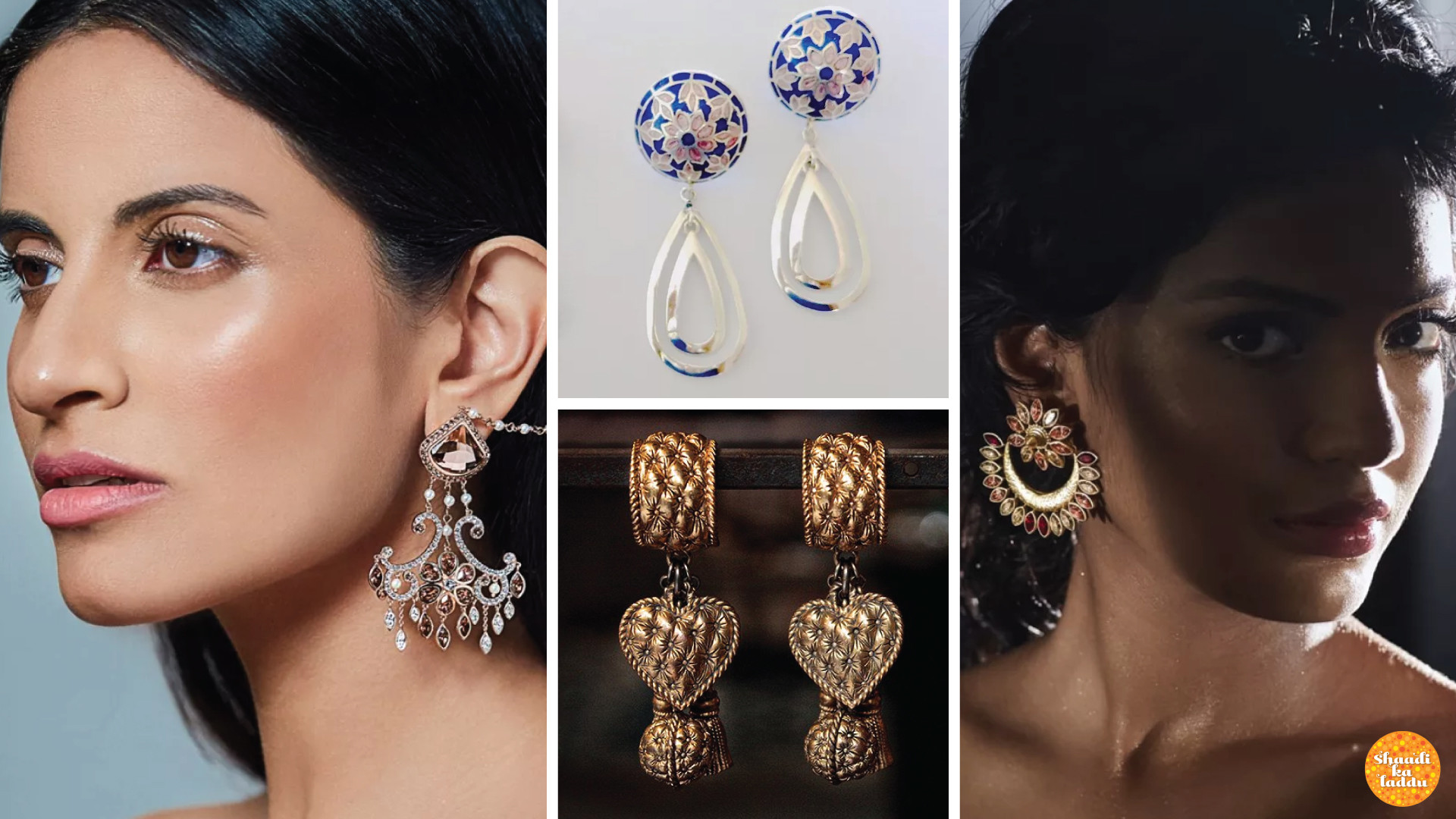 Necklace
Choker
Nimai's choker necklaces are to die for! As, traditional, heavy necklaces for brides are becoming more common, you can opt for simple, delicate yet elegant chokers. Chokers with blue, red or green stones look amazing. Choose a trendy minimal choker by Nimai matching to your look that really stands out!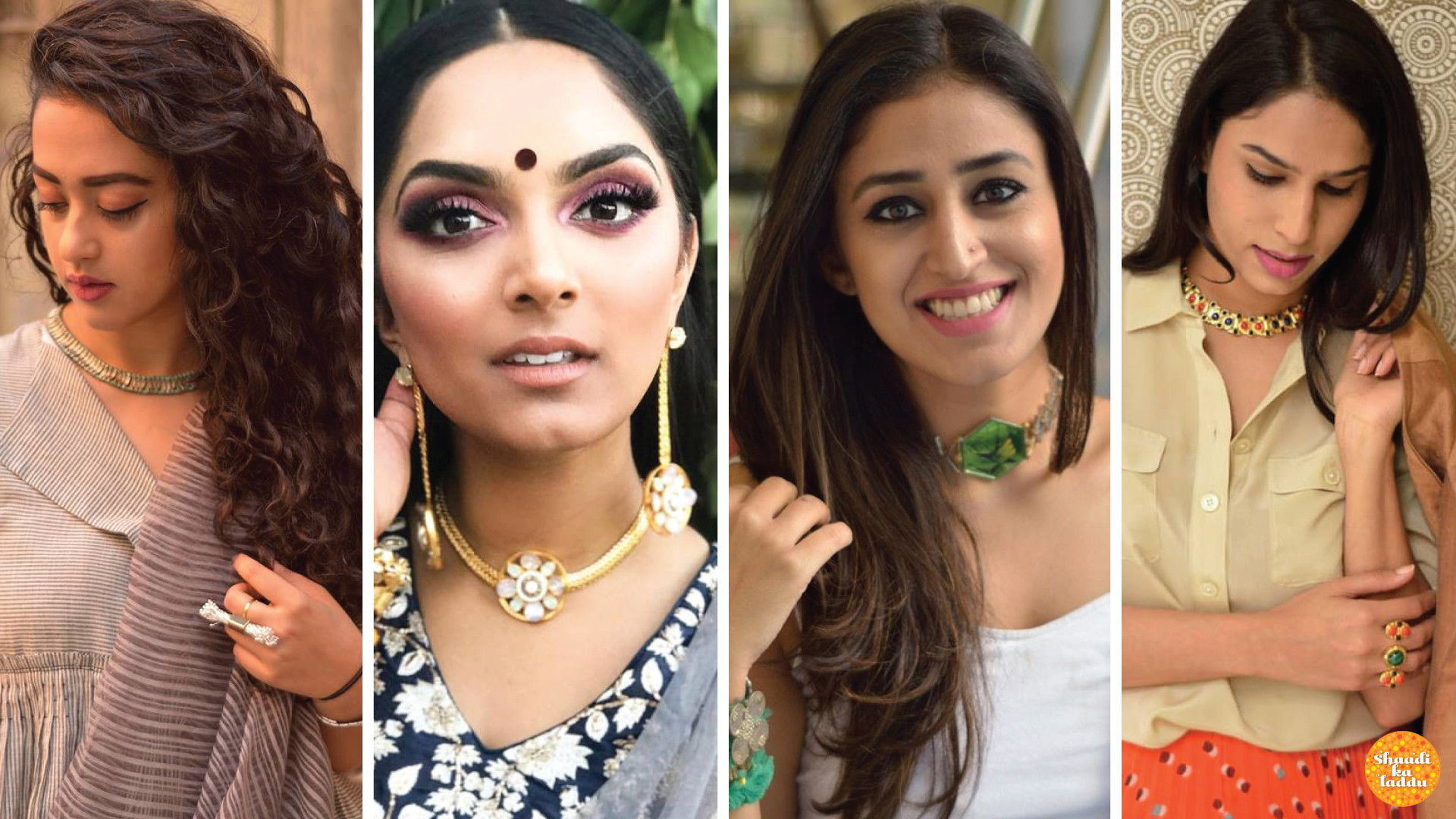 Traditional
Nimai offers trendy pieces of traditional necklace jewellery to flaunt if you want to be a modern bride! While a lot of brides these days are going down the fusion or mix and match route for their wedding jewellery, Nimai's collection reminds us how stunning traditional gold jewellery still is.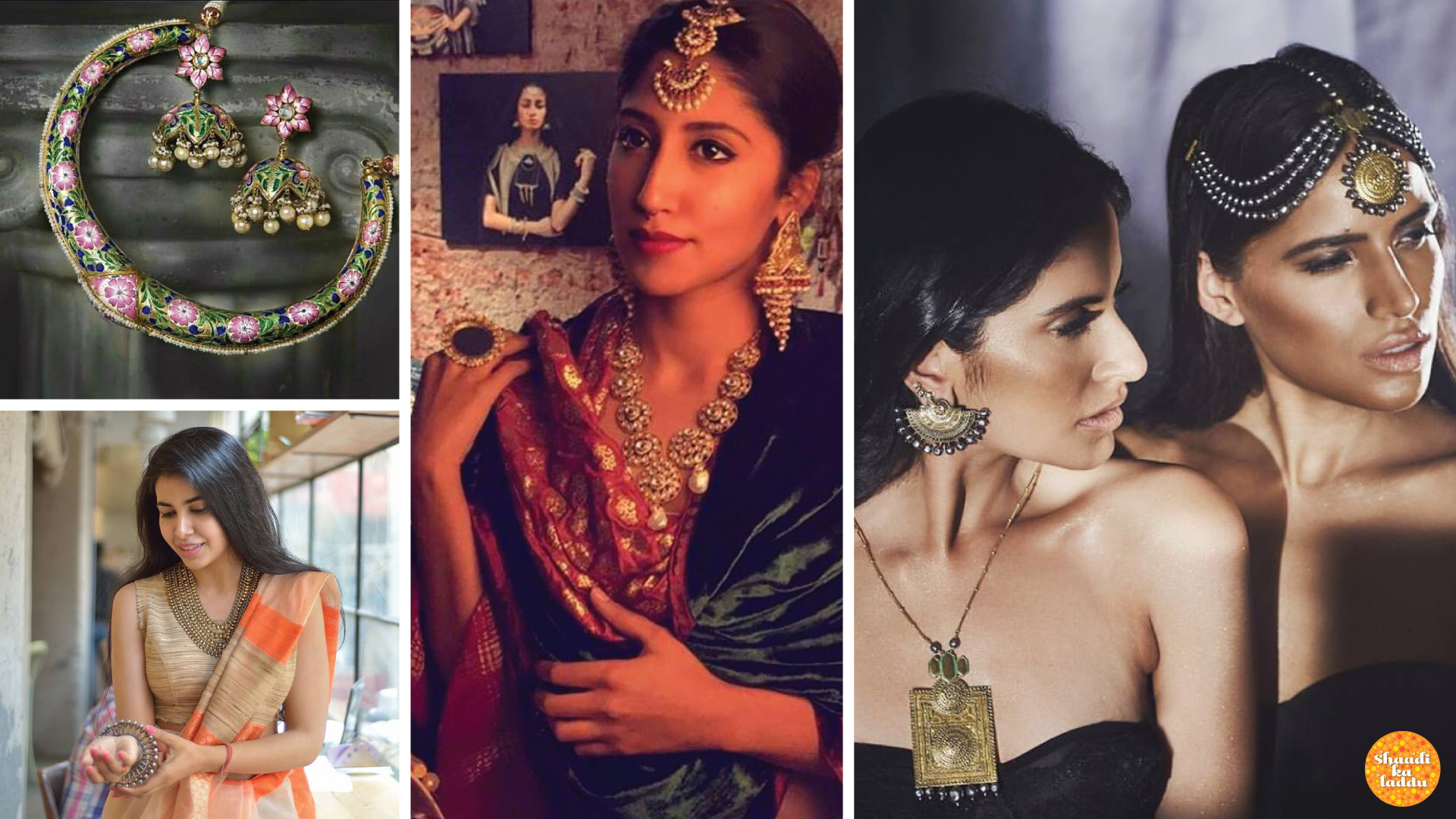 Pendant
One can definitely add charm to the beauty by wearing flawlessly designed pendant jewellery by Nimai. If not for the wedding, we're a 100% sure you can wear it as part of your post wedding functions. Their pendants are sure to fire up your bridal outfit in ways like no other.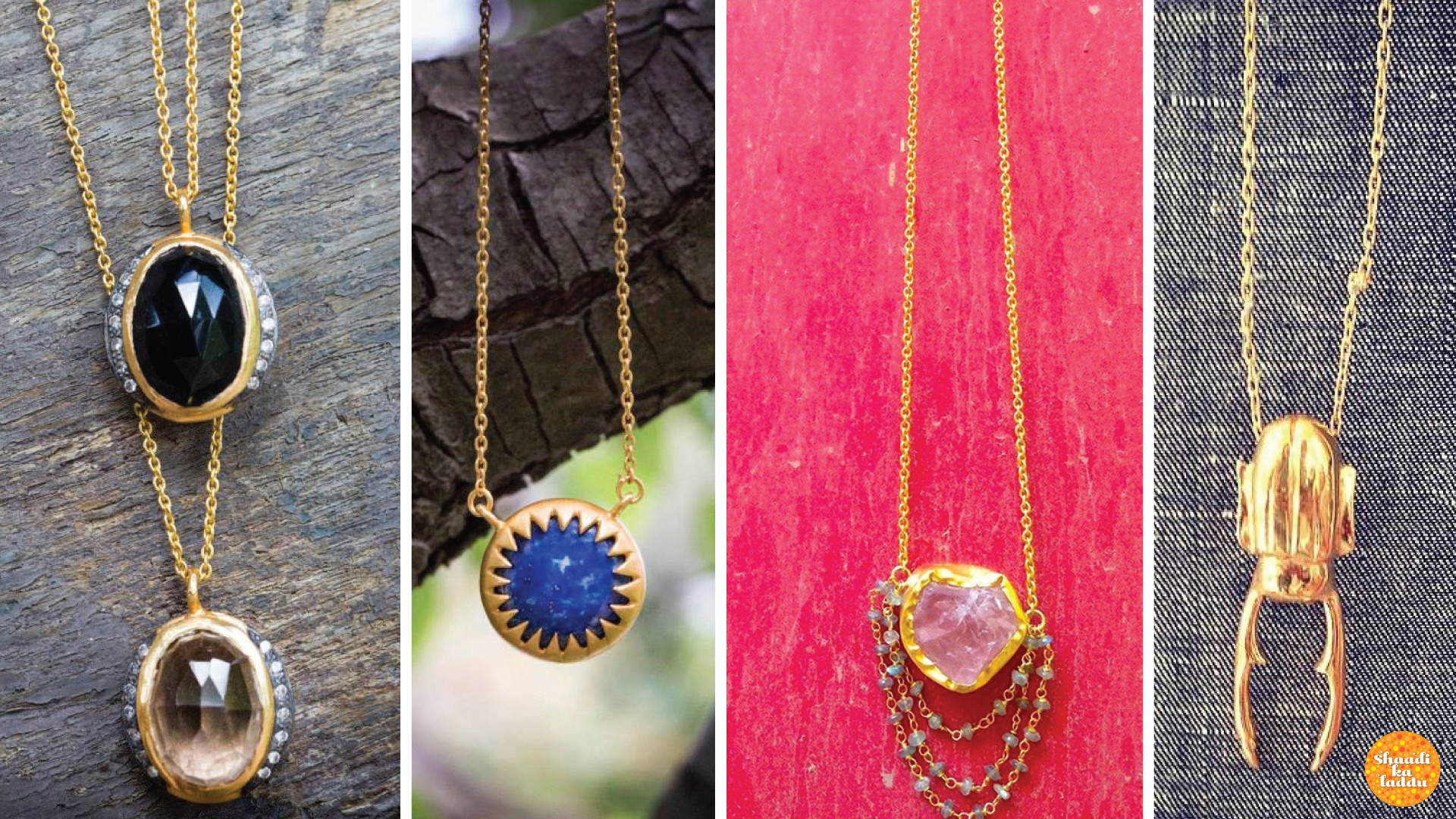 Rings
Nimai has some lust-worthy ring designs! We love the sheer variety in their rings, from chunky rings to stackable, they have everything you need to go with your wedding attire. You will definitely find something to take home with you from their store.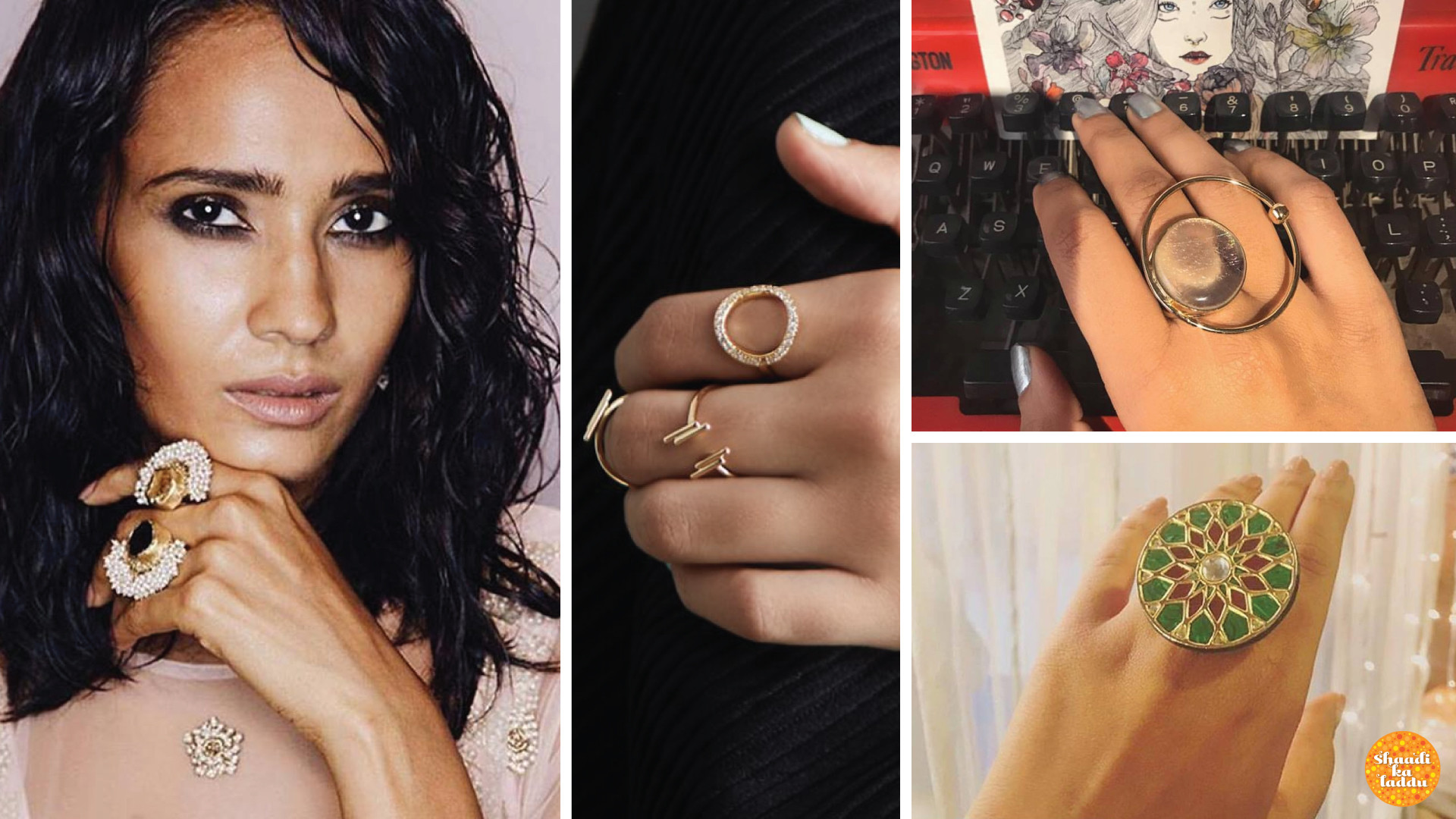 Bangles
Contrasting modern jewellery is so in right now! Wearing a monotone attire with the jewellery adding the pop of colour is a modern trend we love! We spotted eye-catching beautiful coloured bangles on Nimai store to show-off. They look stunning and are available in the form of a cuff, hard harness as well as bracelet.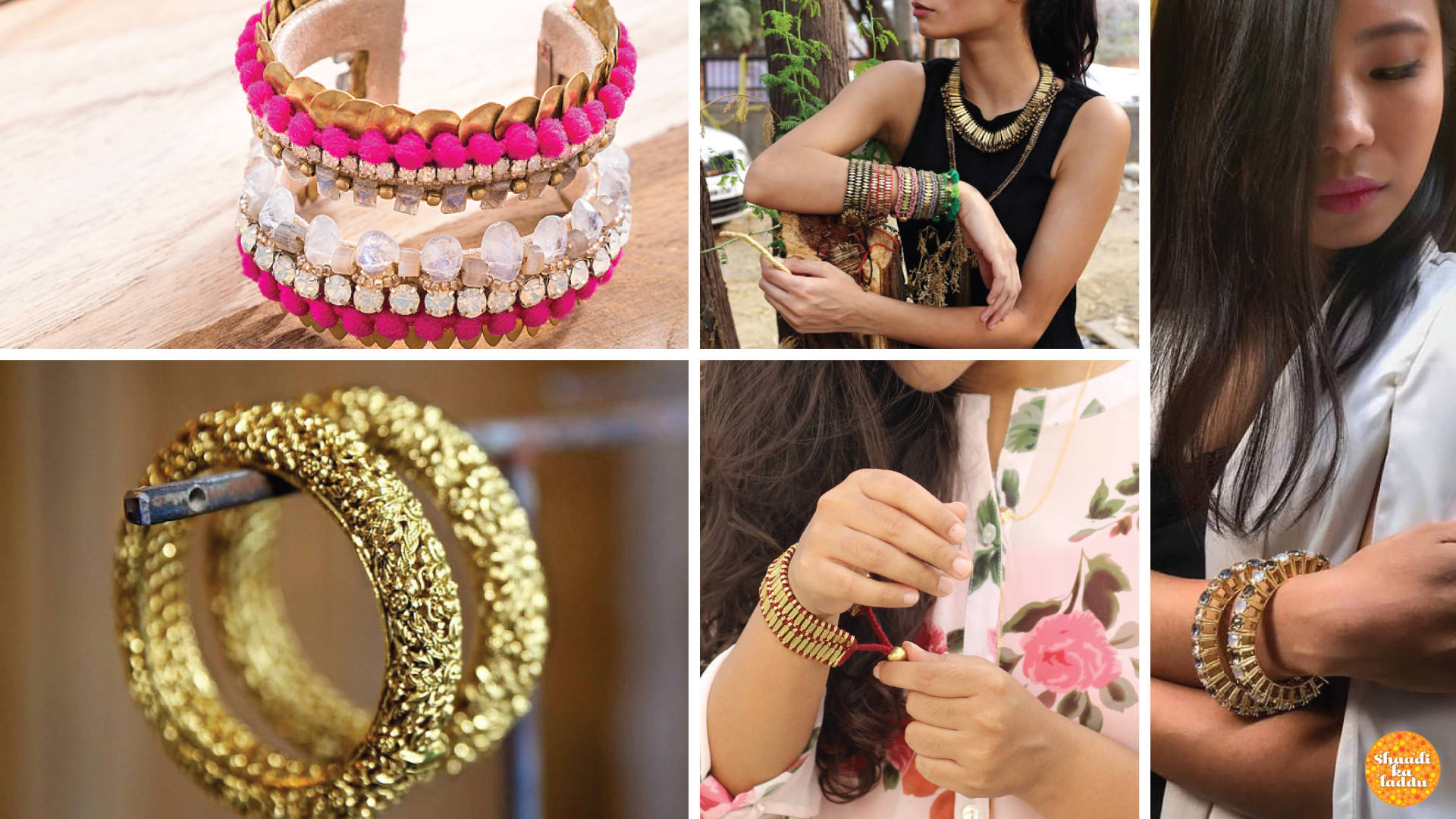 Maangtika
Maangtikka is another trendy piece of jewellery to grace your bridal look! We love the unique maang tikas Nimai has in its collection- so different and so very pretty! They have a variety of maang tikas to complement every look of yours.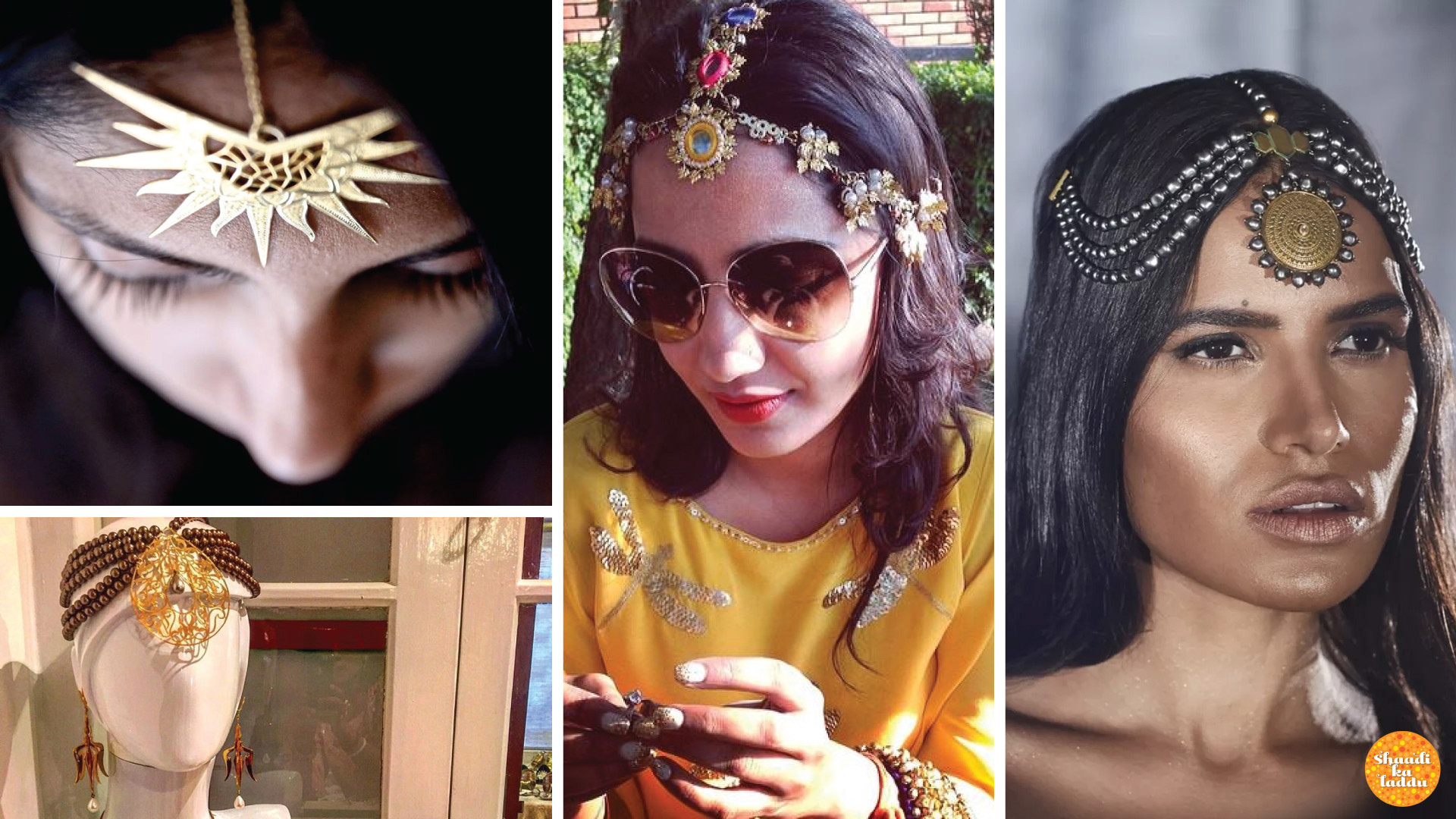 Nosepin
Nimai understands that not everything suits every bride and every girl have a different face shape, and that is why they have a wide variety of nose pins. They help you to pick the right nose pin for every face shape!