If you were ever the little girl who always hoped to walk right into the set of your favorite Bollywood movie wedding, then here's how to make that dream come true. Just as some trends in wedding décor are moving towards breezy and sun-lit minimalism – if you're the kind of person who loves royalty and panache, then we assure you that filmy statements are just as big!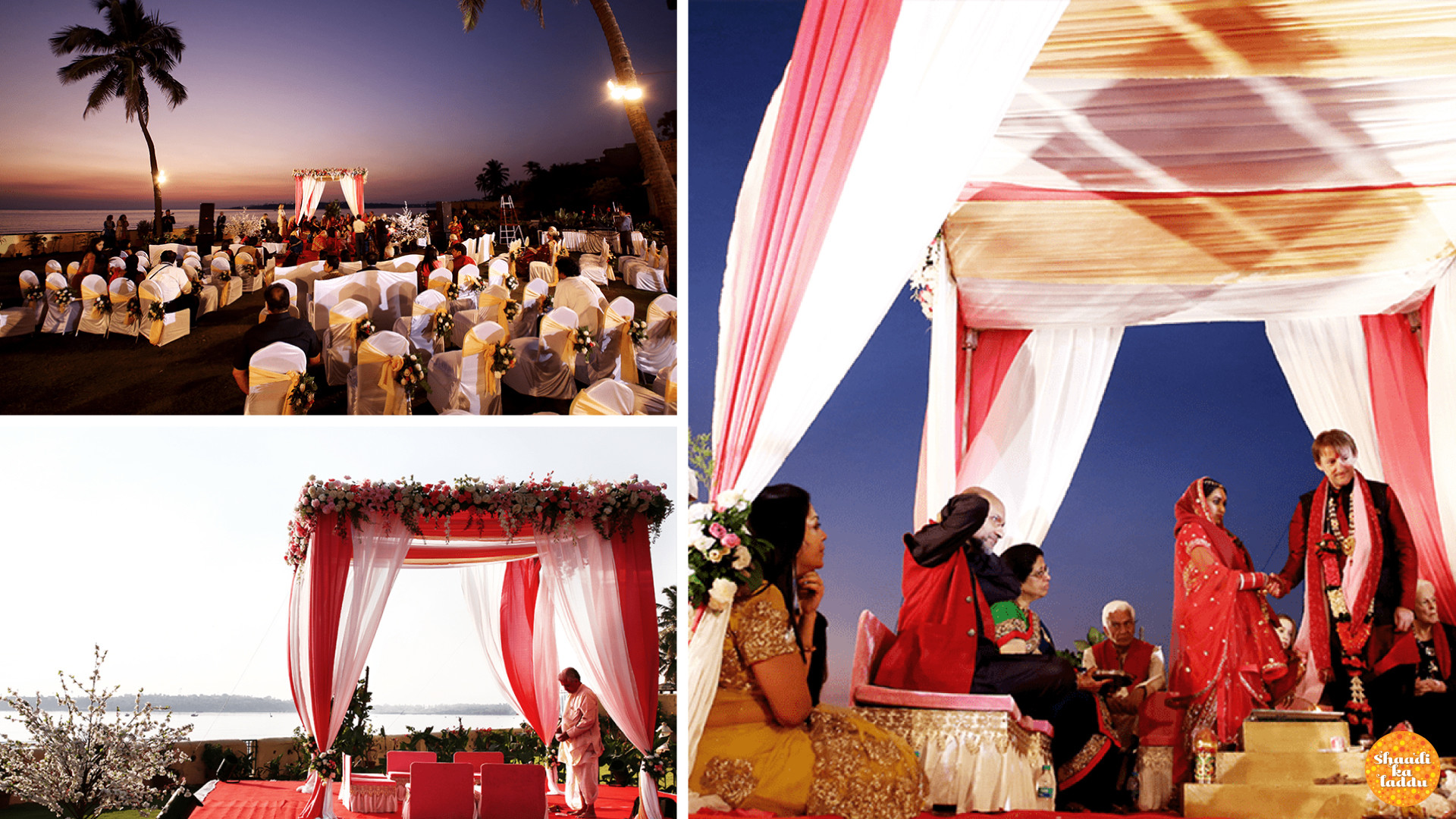 It's all about personalization / The Wedding Design Company
Vandana Mohan of Backstage Productions brings alive a dream that every bride and groom could wish for on their special day. With the impeccable aesthetics of The Wedding Design Company, the planners have perfected the art of larger than life décor for over two decades now.
What We Loved
WDC's attention to detail and the knowledge that your day is all about creating unforgettable memories is brilliant! Exclusivity and personalization in everything from textiles and custom-made art installations to even monogrammed and individualized décor fabrication blew us away.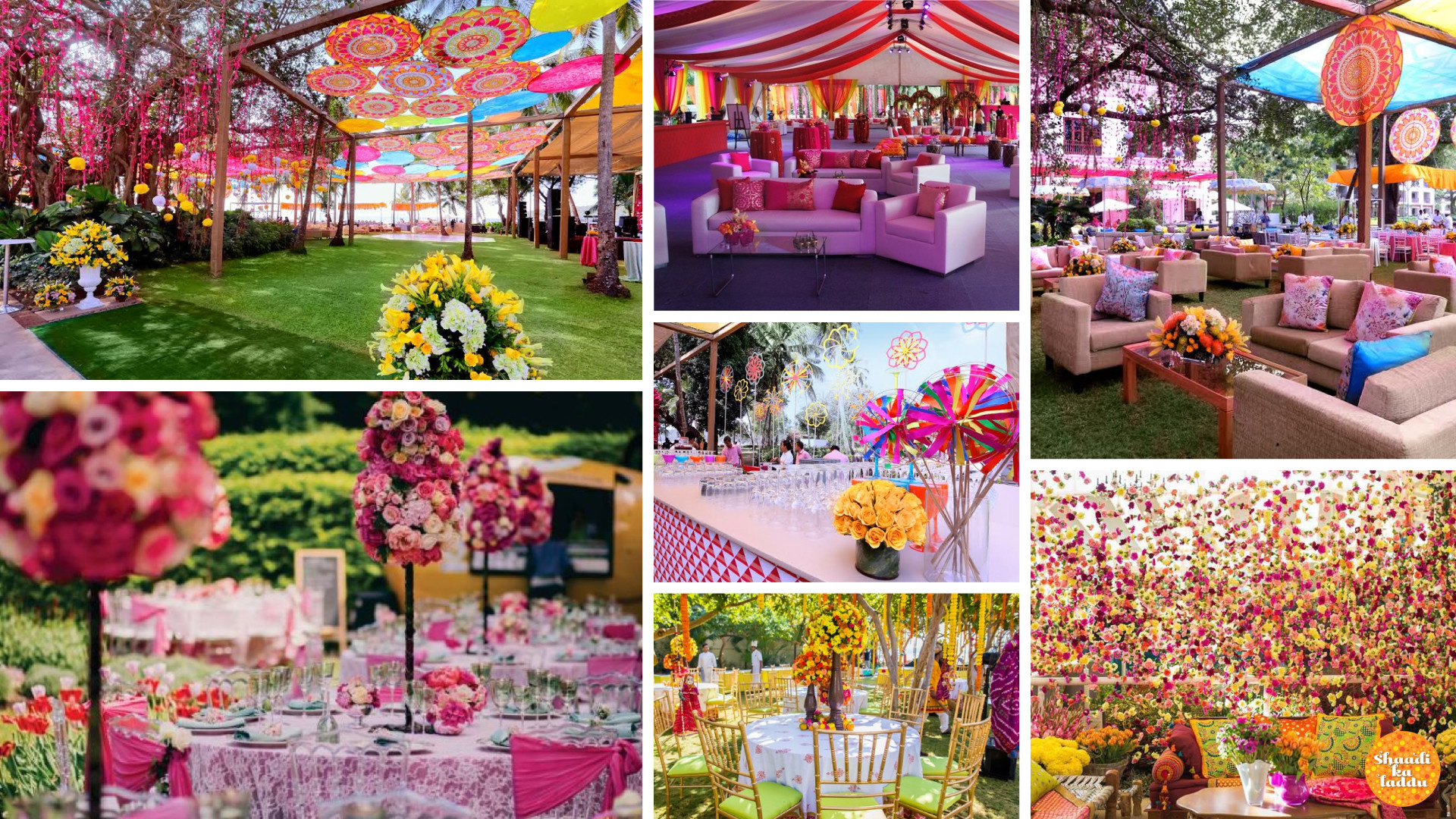 Lights, Camera, Wedding / Naked Eye
Naked Eye gives you the option of choosing from over thirty different styles, each customizable to suit your exact needs. Naked Eye provides all-round services for a variety of requirements and budgets. They truly handle everything you can think of; starting with finding you the perfect venue, if you're looking for one company to manage everything then Naked Eye will make sure you are covered from decoration and sets to catering and photoshoots.
What We Loved
While their ability to bring dream worlds to life is truly commendable, their mastery of lighting is what swept us off our feet. From statement chandeliers to chic glass lamps, the fairy-tale is here.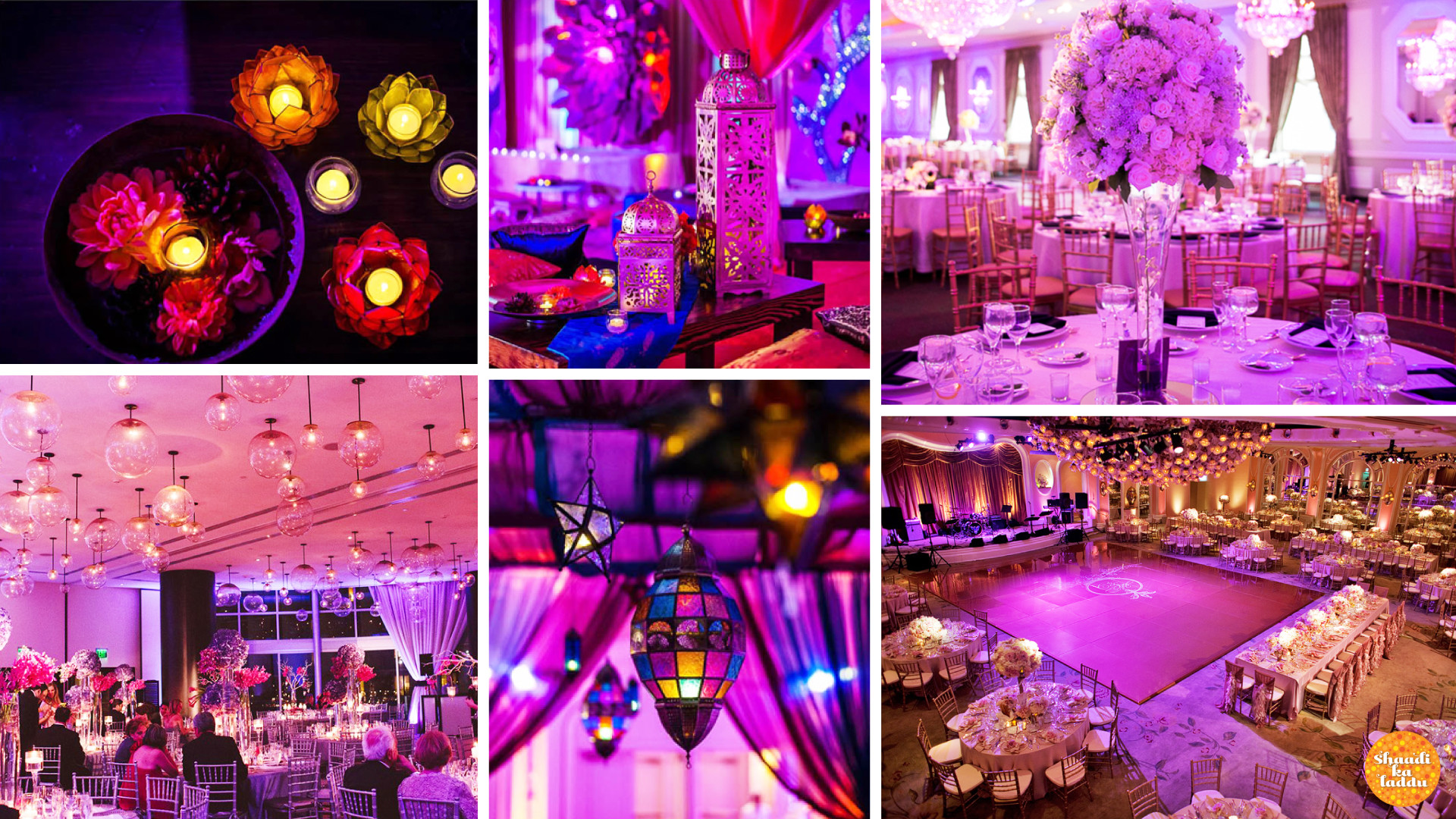 Floral Labyrinths / Designs by Abhishek
With both a national and international presence, Abhishek's sense of design has brought about many a perfect wedding. From floor plans to floral arrangements, the professionality and attention to cultural detail are what assures Designs by Abhishek, a seat at the top.
What We Loved
Floral arrangements can set the mood, the colour palette, the tone and the theme for wedding decorators, and Abhishek's enchanting creative aesthetics stemmed from his love for flowers! Wreaths and centre-pieces, rangoli and installations, the architectural sets and stages are paired with exquisite flower arrangements every step of the way.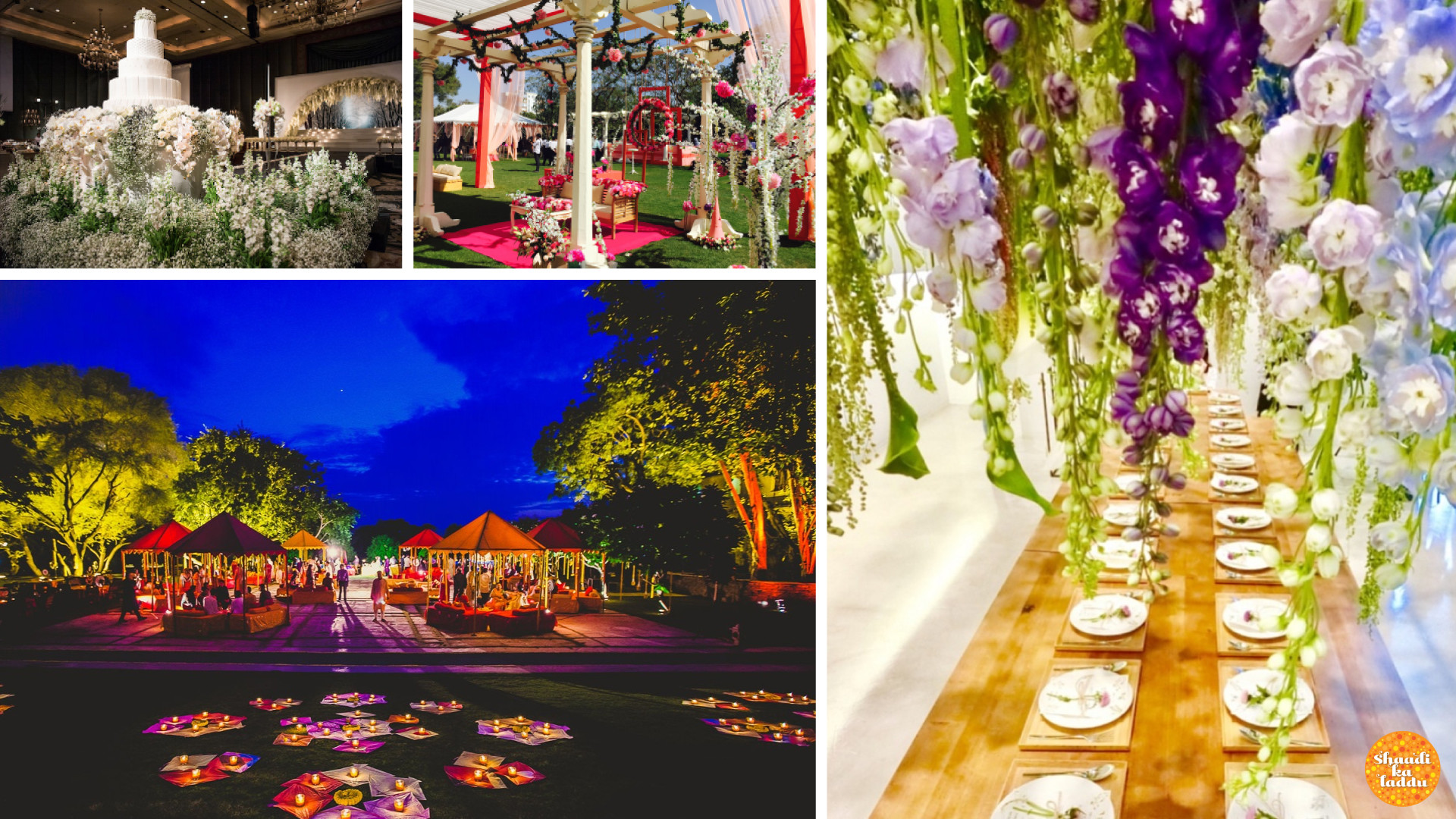 Destination Nuptials / Theme Weavers
Specializing in destination weddings in Rajasthan – where cities like Jaipur, Udaipur, Jaisalmer, and Jodhpur have become staples for luxury Indian weddings – Theme Weavers pride themselves in offsite events which require a completely different approach to planning. They even plan destination weddings abroad in countries like Greece and Puerto Rico, if you're looking to get away!
What We Loved
They're expertise spills onto sets and stages of award shows, reality television, and even film sets – starting with conceptualization and 3D renders of the end product before you make any decisions.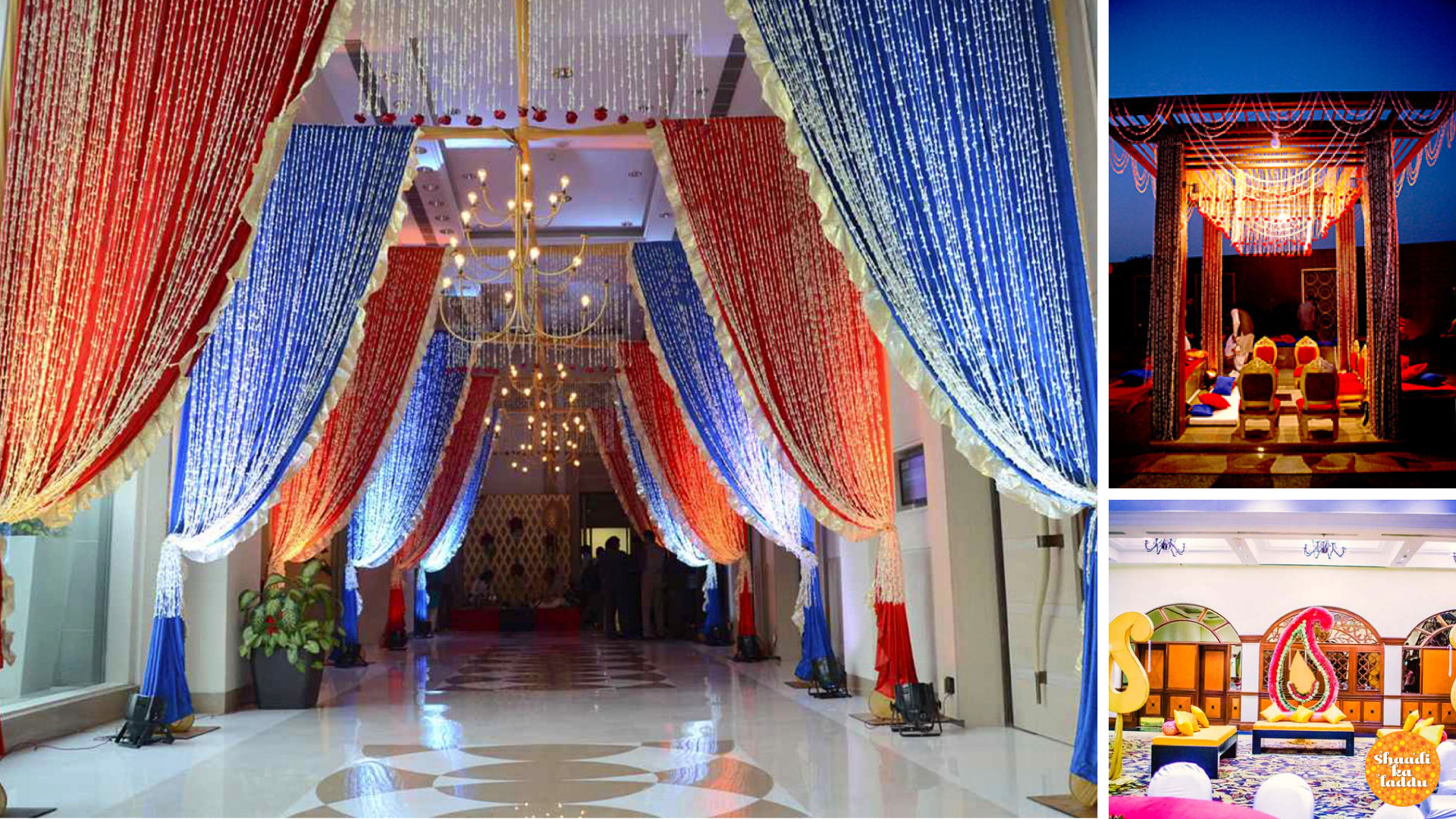 The Wedding Designers
With their website opening with the line, 'They say marriages are made in heaven. And we have taken it quite literally', The Wedding Designers have done everything from weddings on the beach to pre-wedding Holi parties! Ready to take on any kind of wedding you want – from intimate affairs to royal productions – TWD sets the perfect background for your special day.
What We Loved
Humour, kitschy brilliance and bringing the focus back on fun, TWD's design interventions from their custom 'Sharaab di Gaddi' and photo-booth cards that read 'No Refund or Exchange' make them one of our favorites!