Caught off guard and creatively mute when it comes to posing for the perfect pictures? Here are 12 photographs that you cannot go wrong with as a not-so-blushing bride –  in fact they are shots without which a bridal album is incomplete. From coy and subtle to bold and beautiful, it's time to make sure that your bridal portraits capture more than just the jewels and makeup.
Behind the Scenes
Unrehearsed and personal, the perfect shots of you getting your hair done, putting on your maang tikka and jhumkas, last minute touch ups on your makeup and you mother draping your chunni are ones that capture the first moments when you become aware of your life changing and your fairy-tale coming true – and they are an absolute must.
Get a photographer who you are comfortable with for such photographs, or even better ask a friend or family member who is handy with the camera to do the honors – catching you at your natural and unhindered best.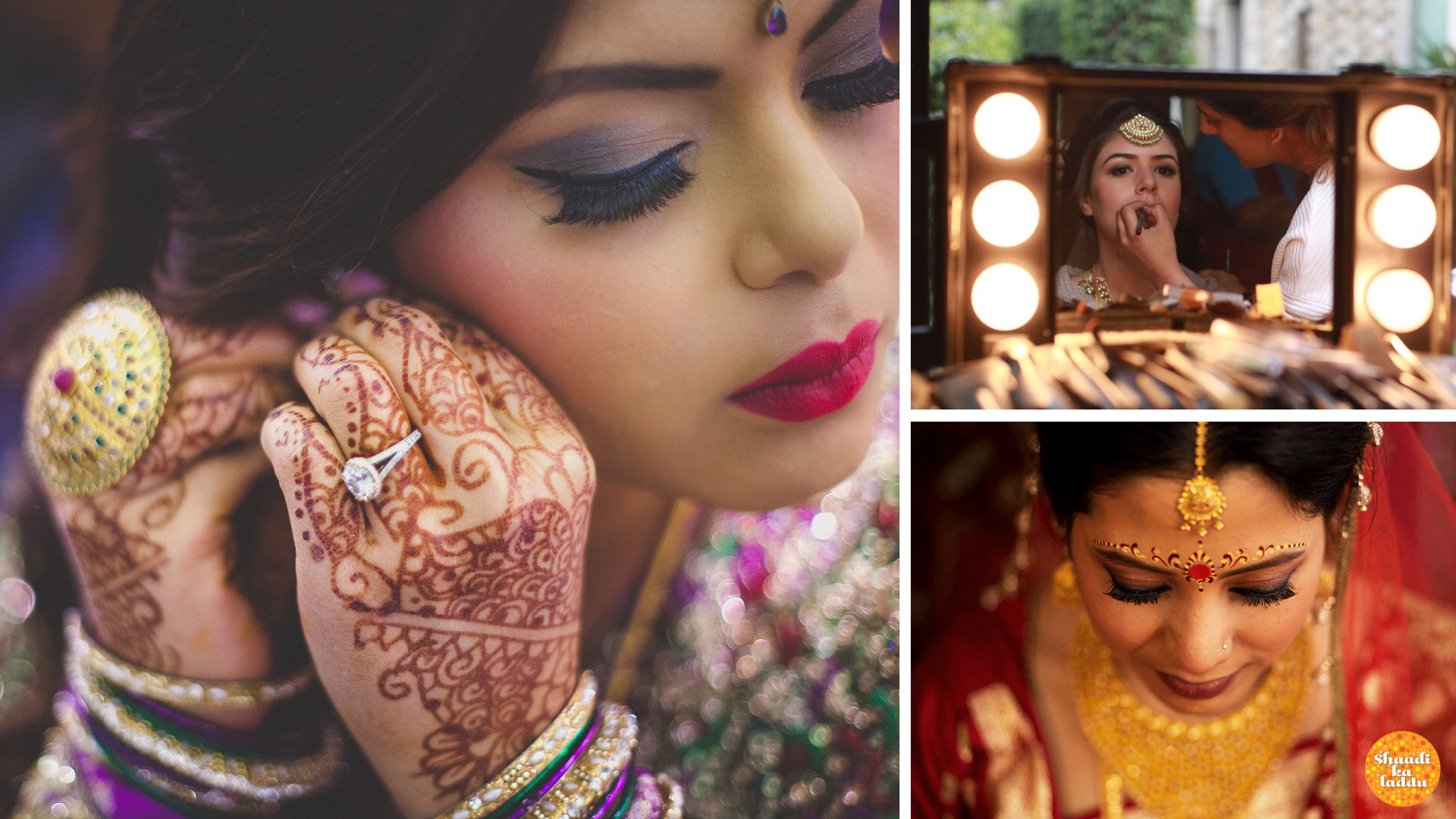 All That Glitters
Elements of light, lustre, patterns and royalty, bridal portraits taken both as you get ready and during the pre-wedding photoshoot must allow for jewellery details. Framed well with the appropriate lighting, capturing the glistening diamonds and refracted light can make for some stunning images.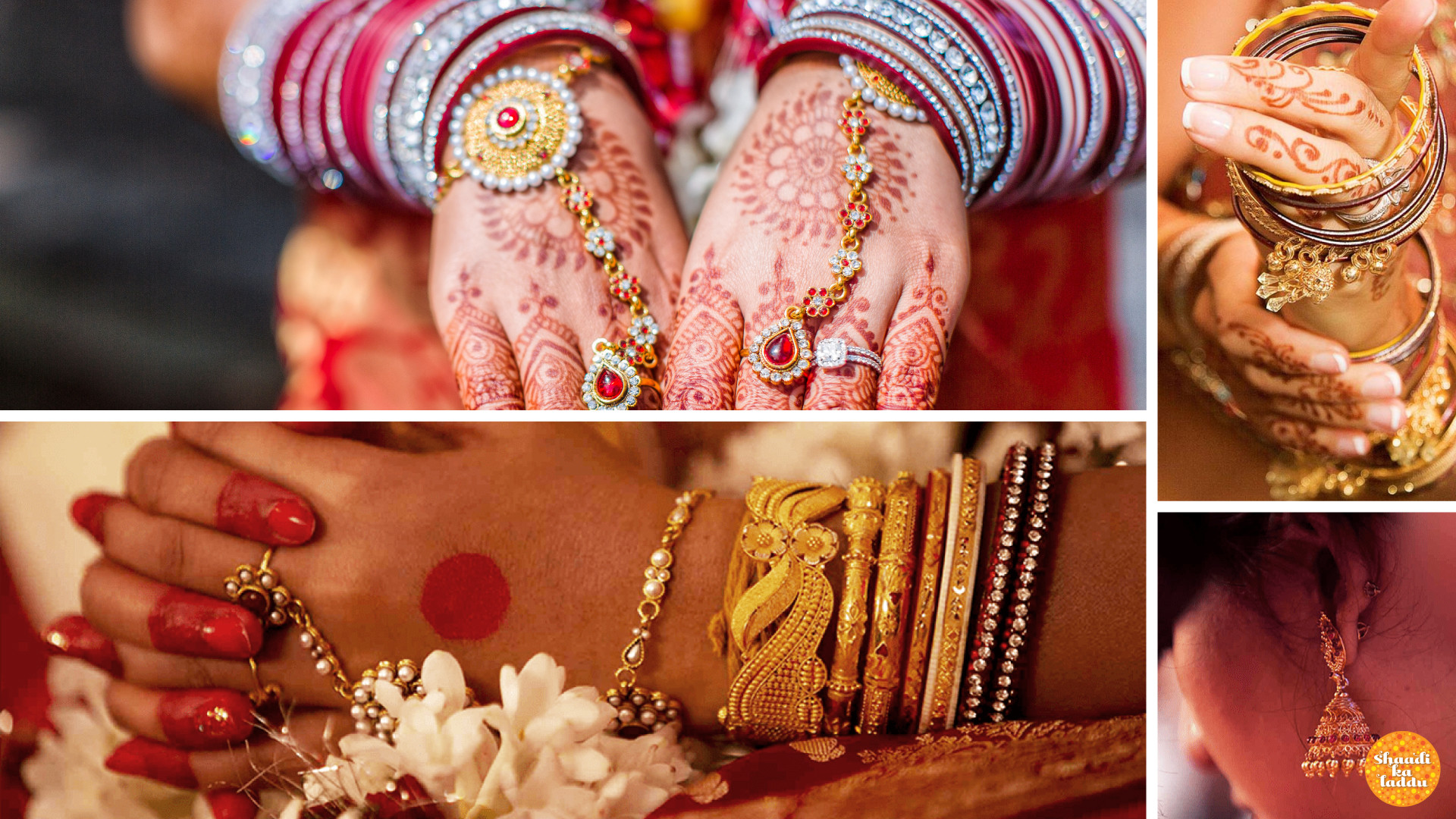 Reflections
Even our morning routines aren't complete without at least a few well-planned minutes before the mirror, let alone the hours before the big day. With carefully done hair, makeup and dressing up routines, a bride is bound to spend a remarkable amount of time making eye-contact with her reflection and with those of others behind her – each smile and wink making for a shot to be remembered.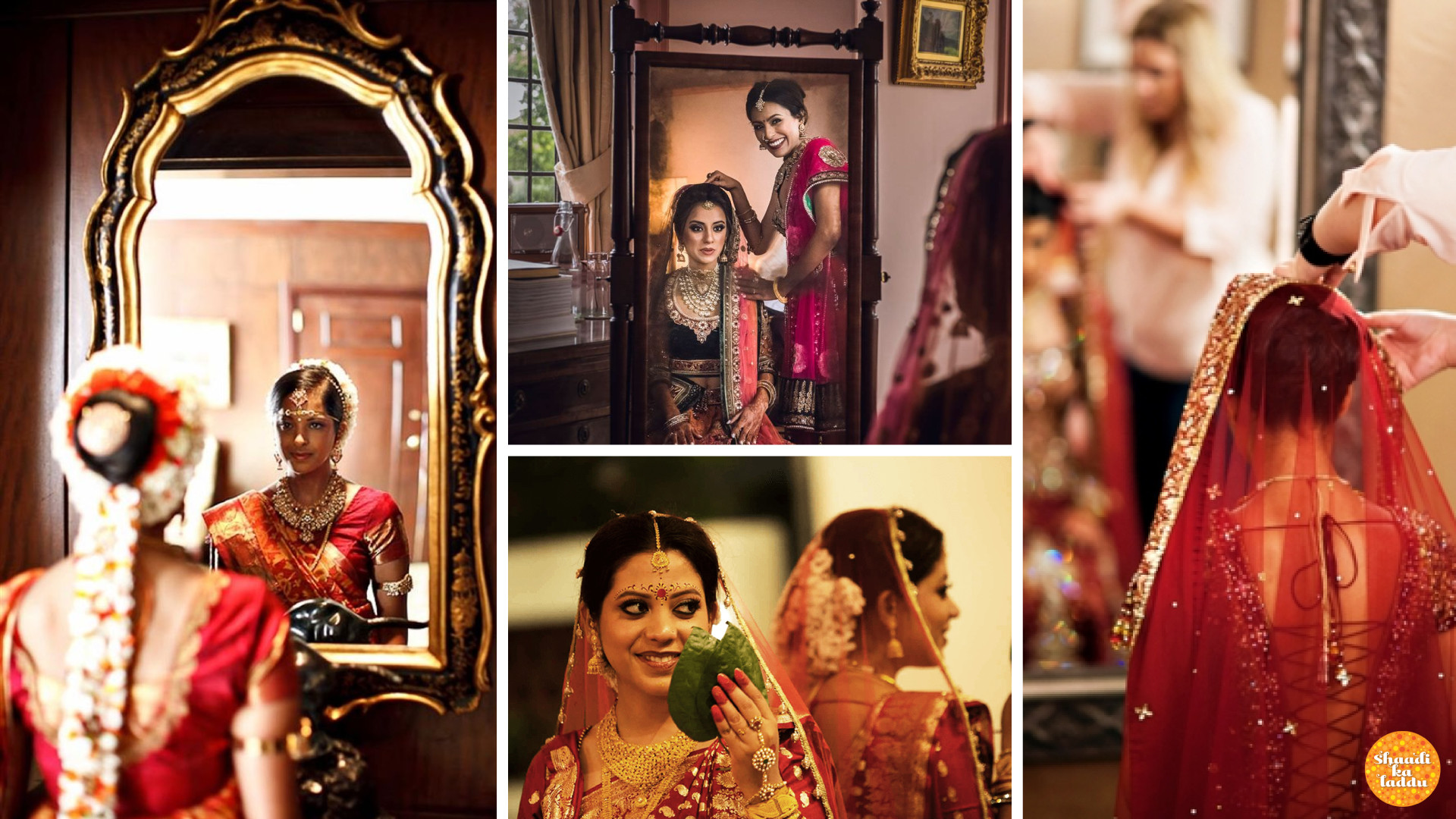 Cinderella's Slippers
Does footwear slip your mind? It's a common aspect of the ensemble to forget altogether, given the lehenga and the drapery, but remember that your feet are just as important – with mehendi, payal, and carefully chosen footwear that probably won't appear in any other pictures.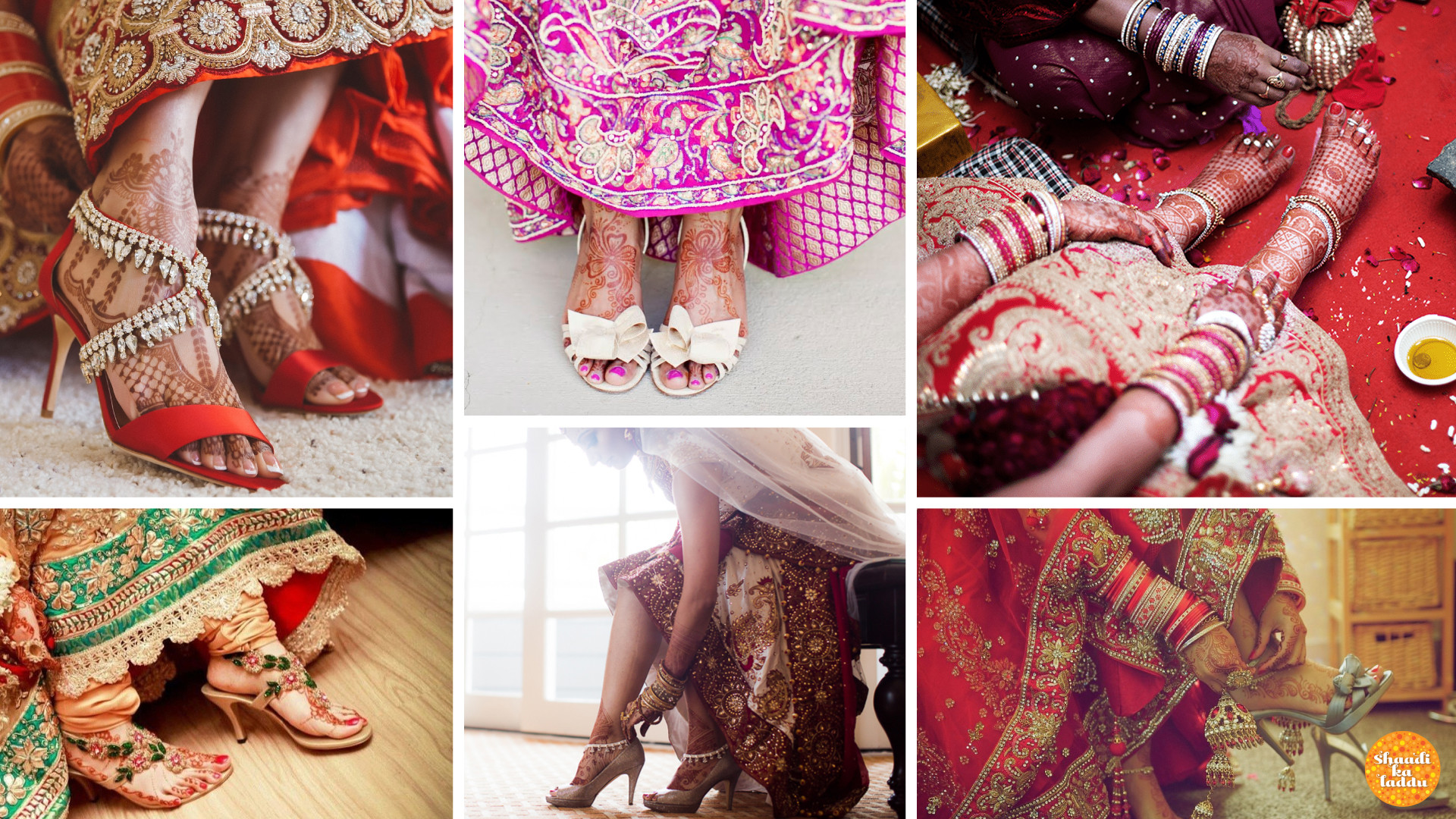 The Wedding Ensemble
Have your photographer come in a little early, and have a few shots taken of your clothes, jewelry, drapery, and accessories. You spent months hunting and narrowing down on the perfect embroidery, gemstones, and patterns – and they deserve their moment in front of the lens.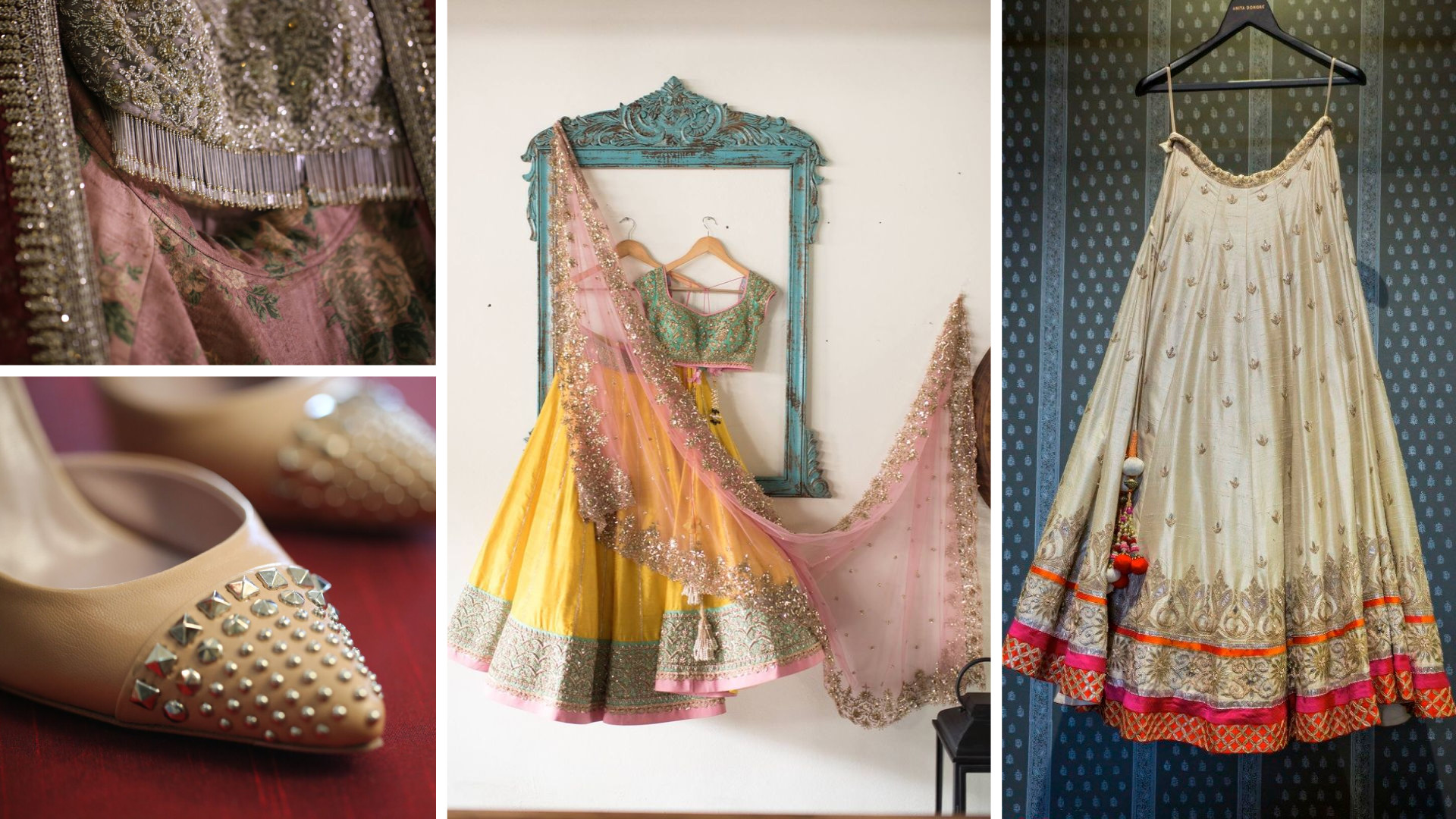 Pirouettes
Remember spinning around till you were dizzy when you were a little girl in frocks? A Lehenga makes for the perfect swish as well – one that you have to have photographed. Plus it's impossible to spin and not smile from cheek to cheek!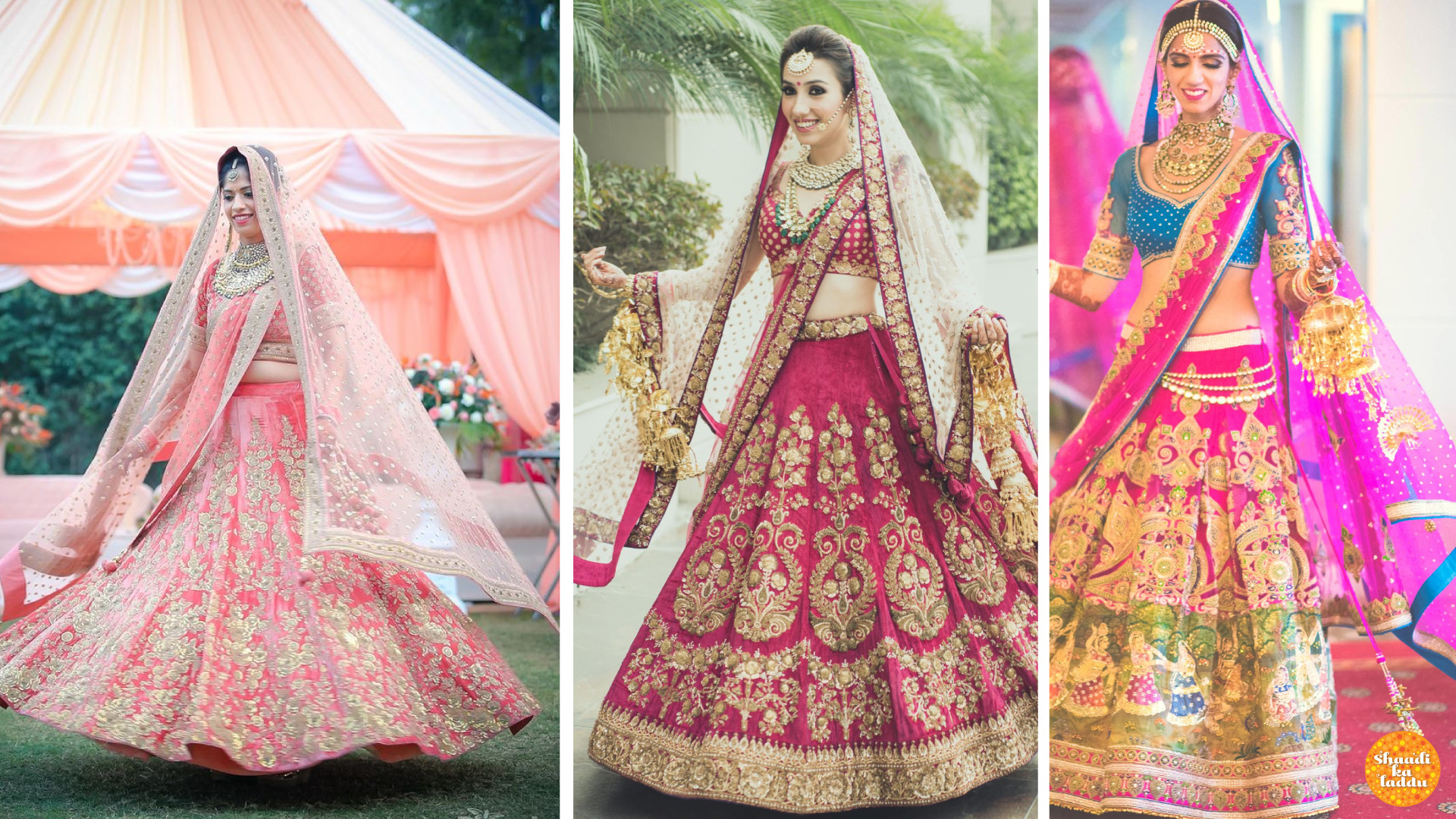 Furry Friends
Have a dog, cat, hamster or any other offbeat pet who has shared your home with you and is a member of your family? A must-have photograph is a decked-up bride and her beloved pet; just the presence of your dog is enough to make you fall to your knees and make for some heart-warming candid photographs.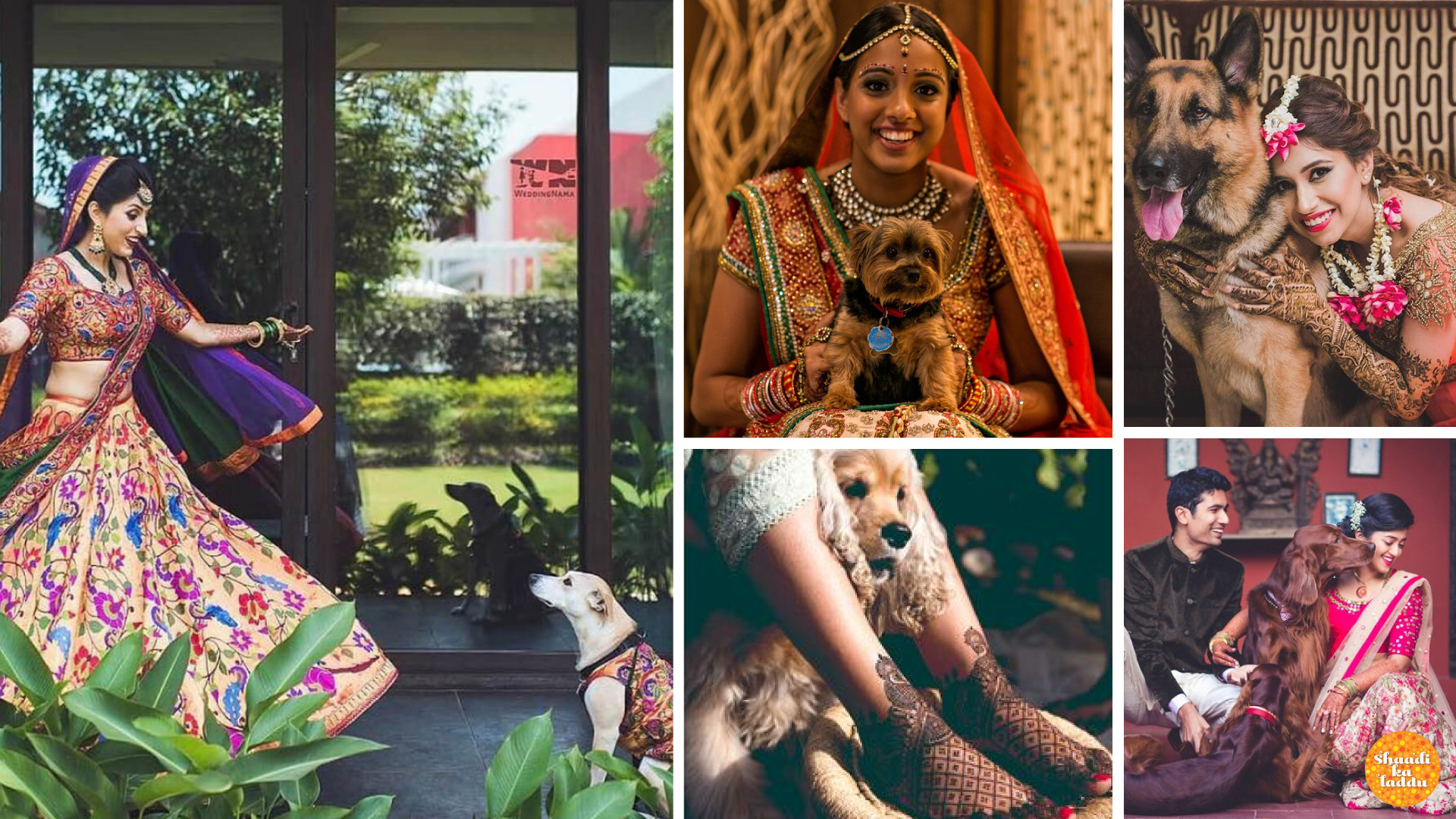 It's All Yellow!
The traditional haldi has off-late become a ceremony with fun and unrestricted play. Make sure you have a shot taken of you yellow from head to toe – and just so you know it's fair-play to turn a few friends yellow with you!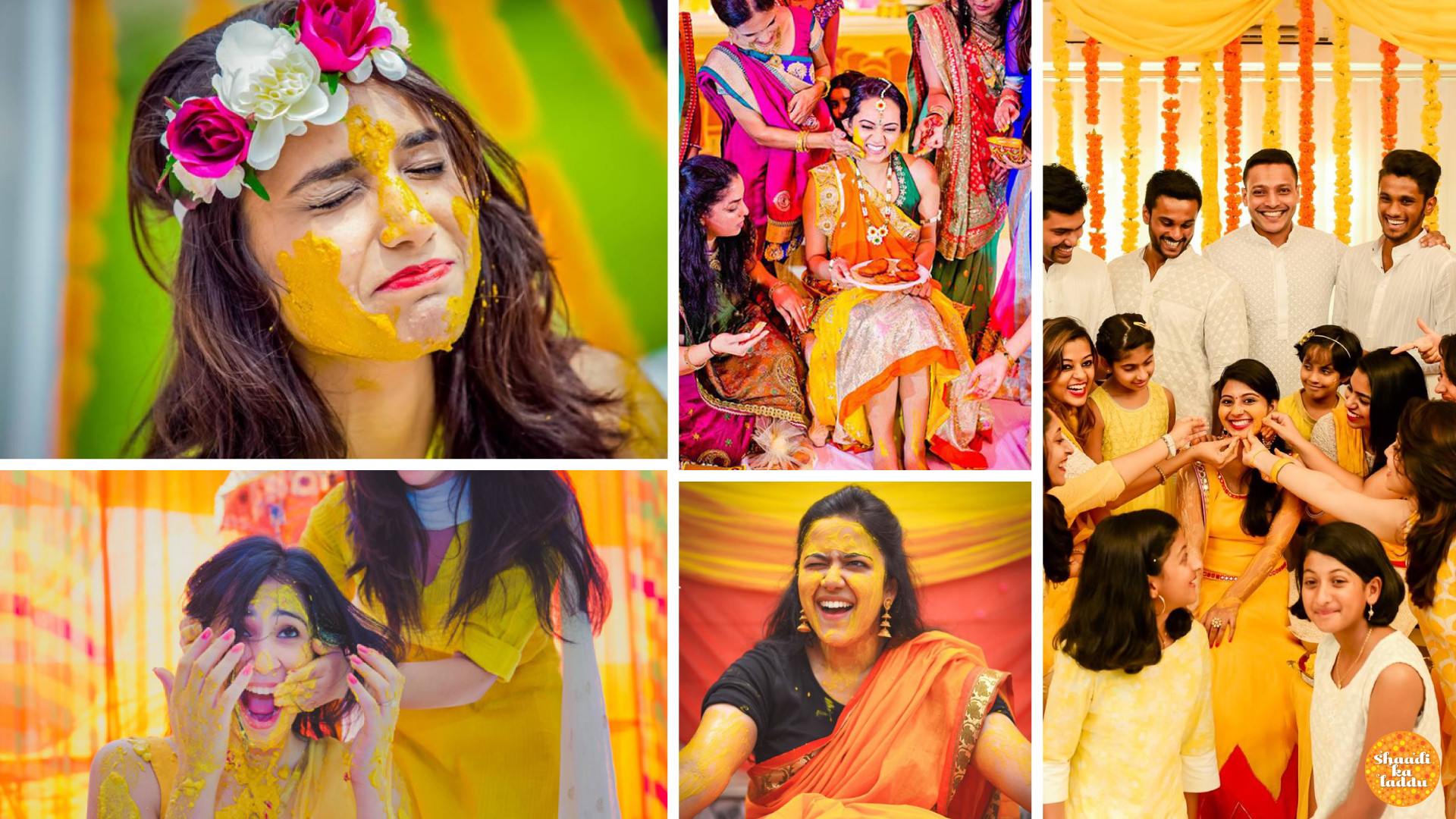 Silhouettes
The Indian wedding bridal ensemble always makes for the most elegant silhouettes against the light – complete with bangles, sheer, translucency, and shimmer. Take a moment to allow your photographer to level out the color and focus on just the forms, you won't regret it.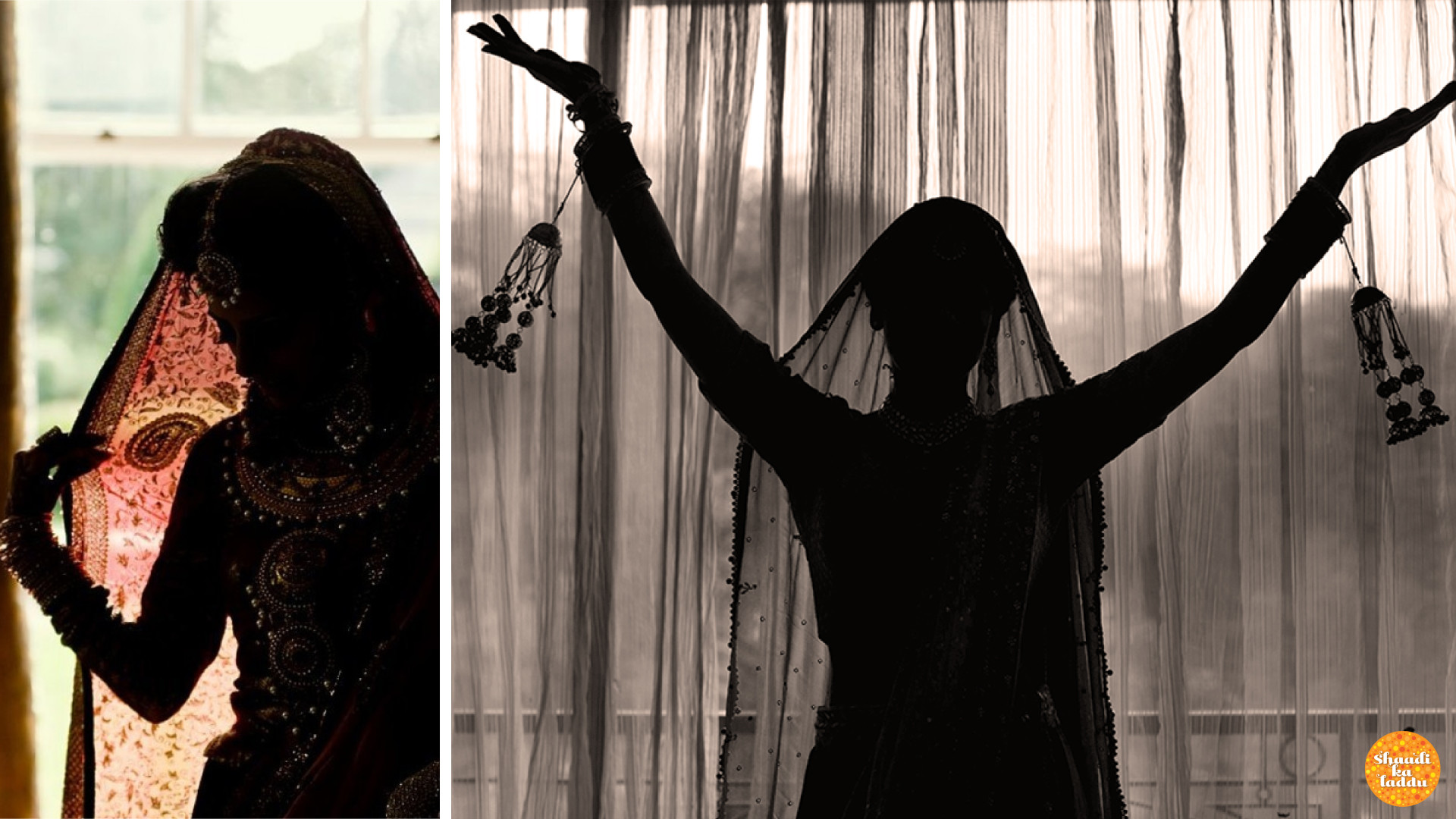 With the Friends of the Bride
Forget for a minute about your impending pheras, and take a few seconds to cherish all the fun you and your friends have had along the way! Be yourselves and take a few pictures that will remind you of all the love, it'll definitely bring a huge smile to your face years down the line. Spruce it up with some funky accessories – anything from inside jokes to filmy imitations.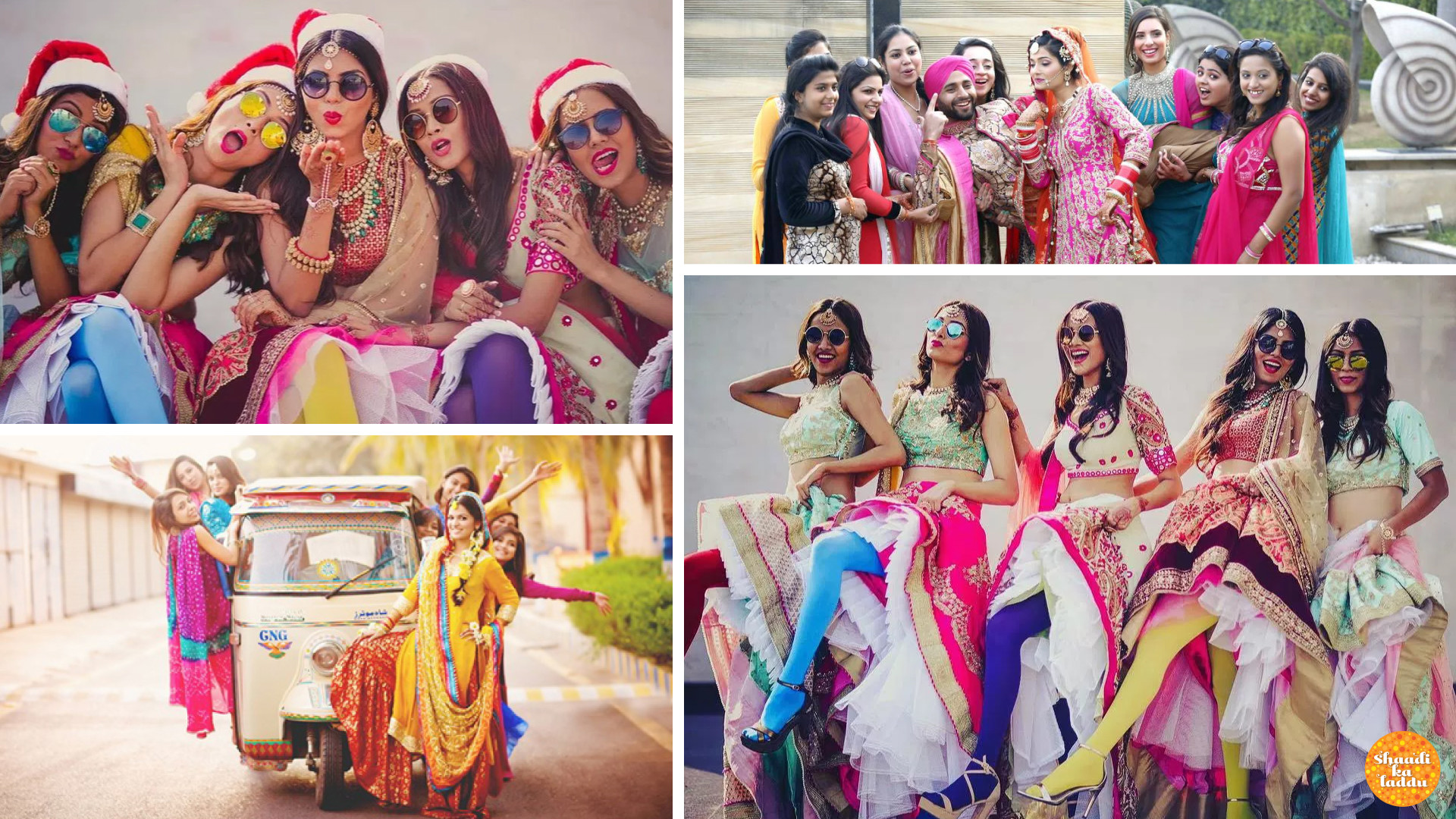 Let Loose for Just a Minute!
You've had your moments of posing as the perfect bride, but it's time to let loose and take a few pictures that truly reflect your fiery personalities. A dance, a pose, some sunglasses, anything to capture the fun-loving bride that we all know is in there.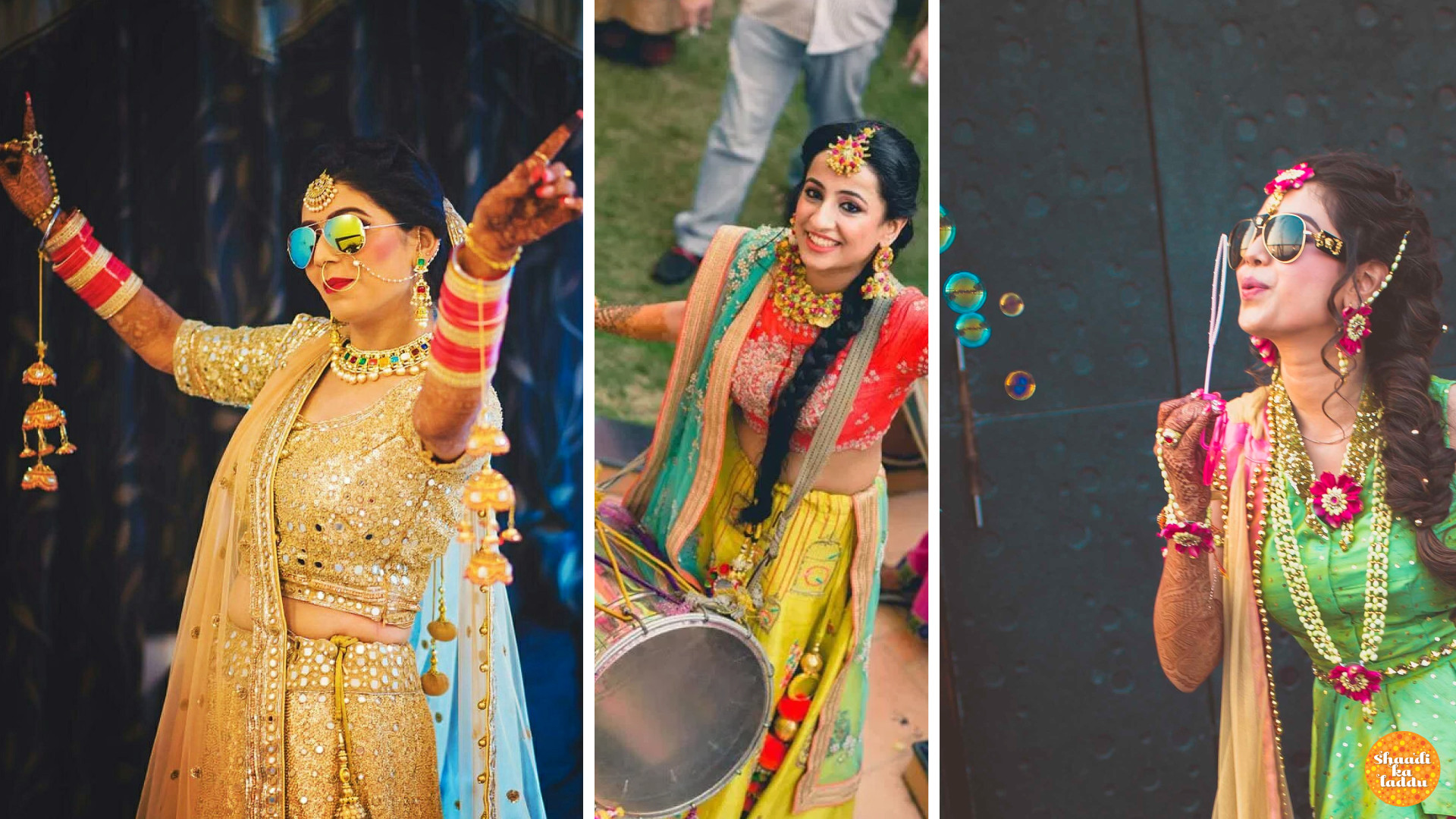 The Big Reveal
Walking towards the mandap is a moment filled to the brim with sentiments, one that when captured well ties together with perfection your set of bridal shots to be cherished forever.