We know just how important it is to keep your home shining bright and clean during Diwali! We picked the top 10 DIY Diwali decor styles to share with you, which can make your space beautiful, vibrant and cosy.
1. Sea Shell Candles
A wonderful idea for the nooks and corners of your home, the sea shell candles are a great way to add warmth and colour. The idea is to basically use deep sea shells as the containers for the wax, instead of glass jars or earthen pots.
Watch here: DIY Sea Shell Candles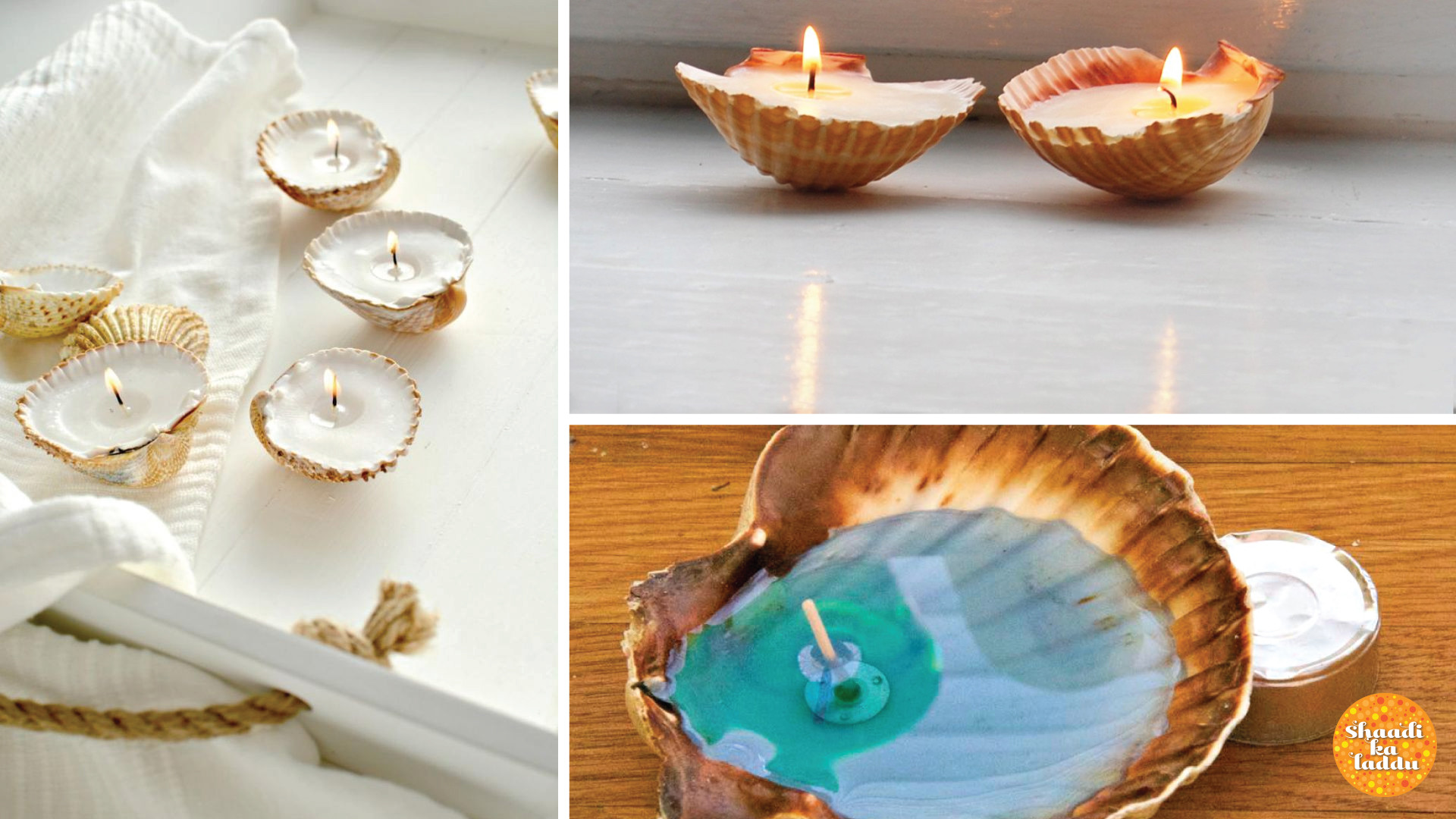 2. Rhinestone Rangolis
A quick, clean and easy way of making rangolis which stand out is to use jewels and gems instead of colour or flowers. Simply use a stencil or geometric shapes for the desired results and get a beautiful, sparkling rangoli.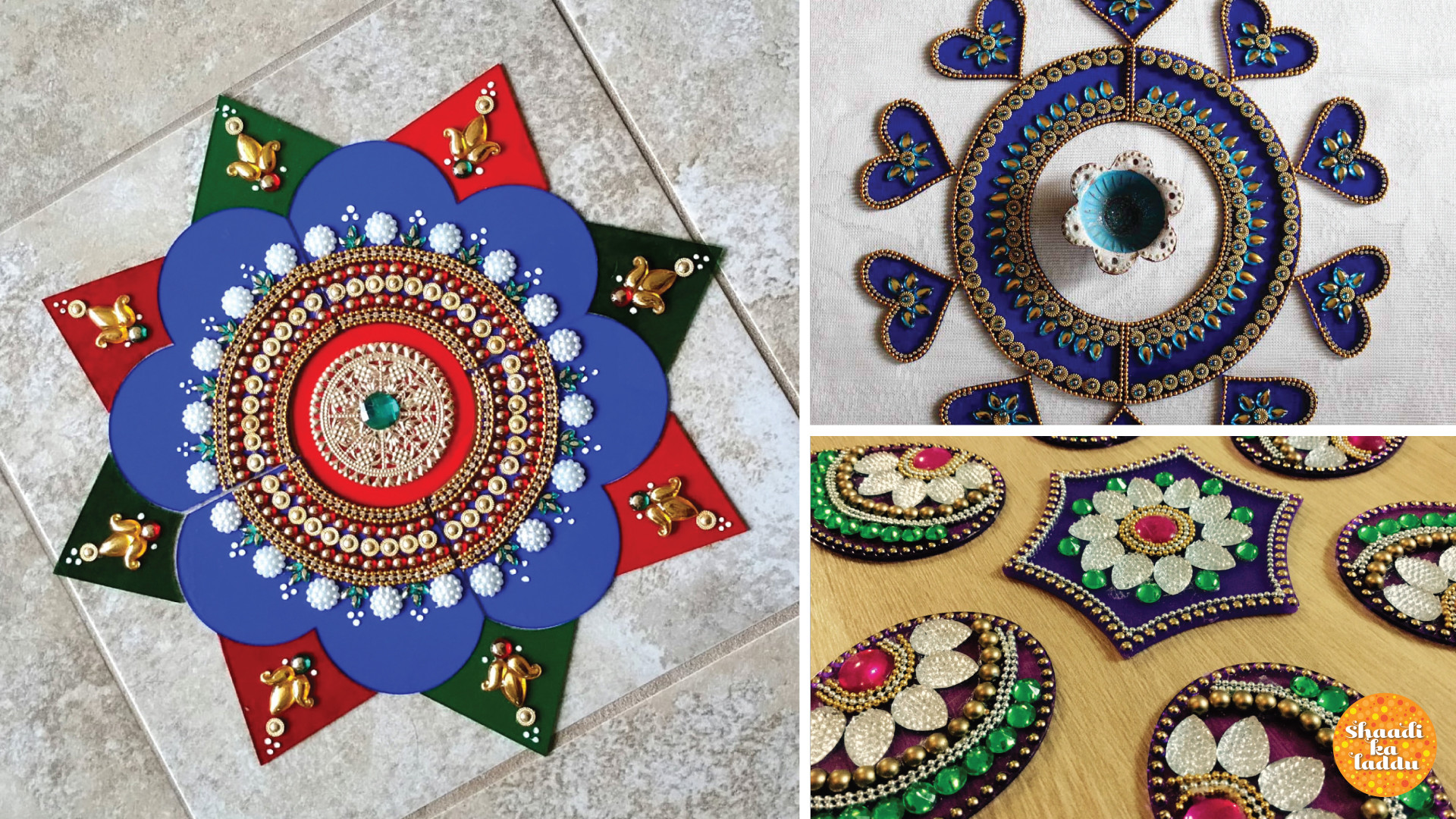 Watch here: DIY Kundan
3. Mason Jar Chandelier
For those of you who are a little adventurous with DIY, you can create your own rustic chandelier for outdoor parties and lawns! A fabulous way to use old mason jars and simple household equipment and creating it into a beautiful lights is a perfect DIY this Diwali.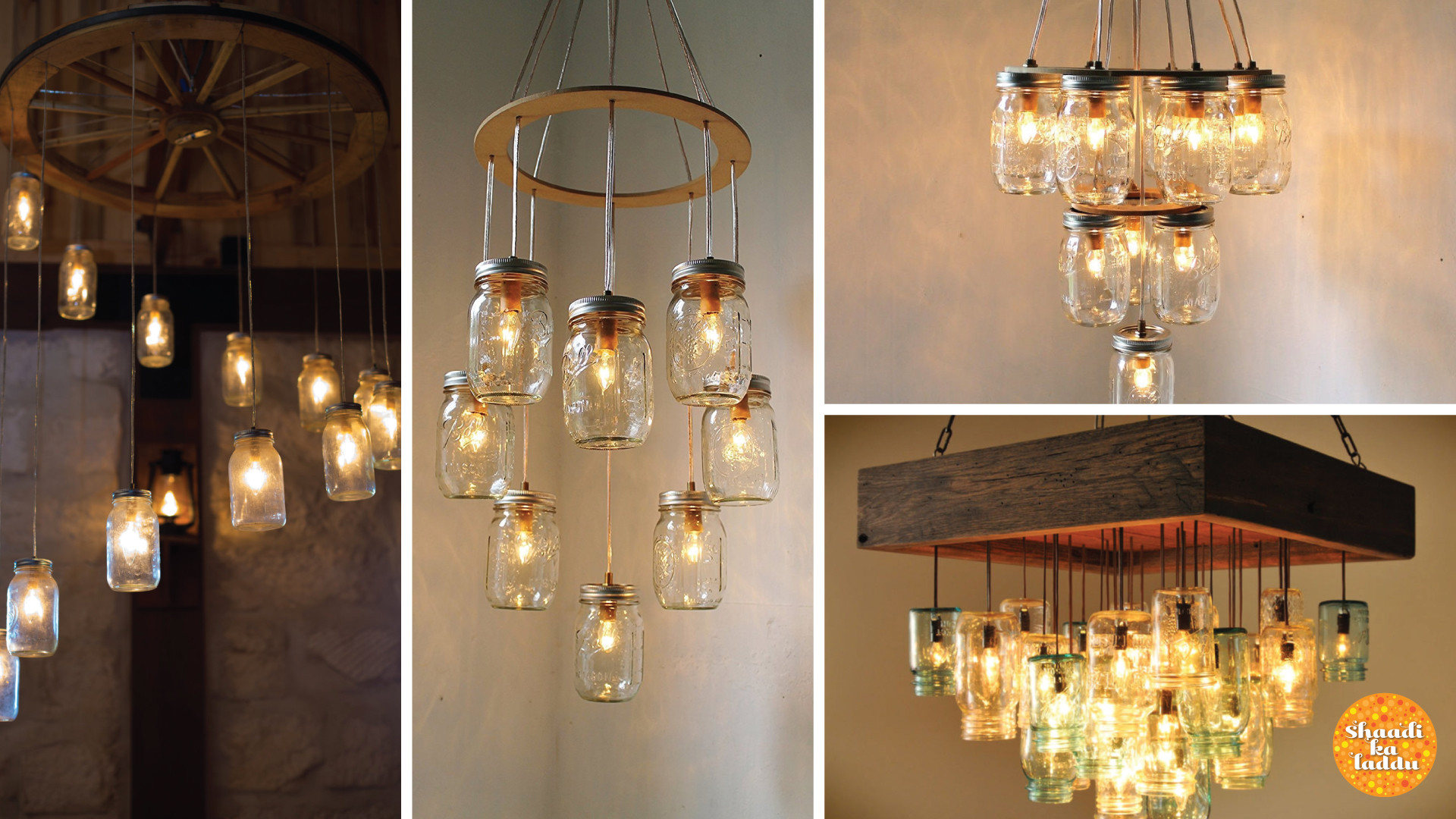 Watch here: DIY Mason Jar Chandelier
4. Chinese Paper Lanterns
A classic DIY style for homes, paper lanterns look colourful and add life to entrances and galleries. You can place them on the ground or tie them up to the ceiling for a lovely look.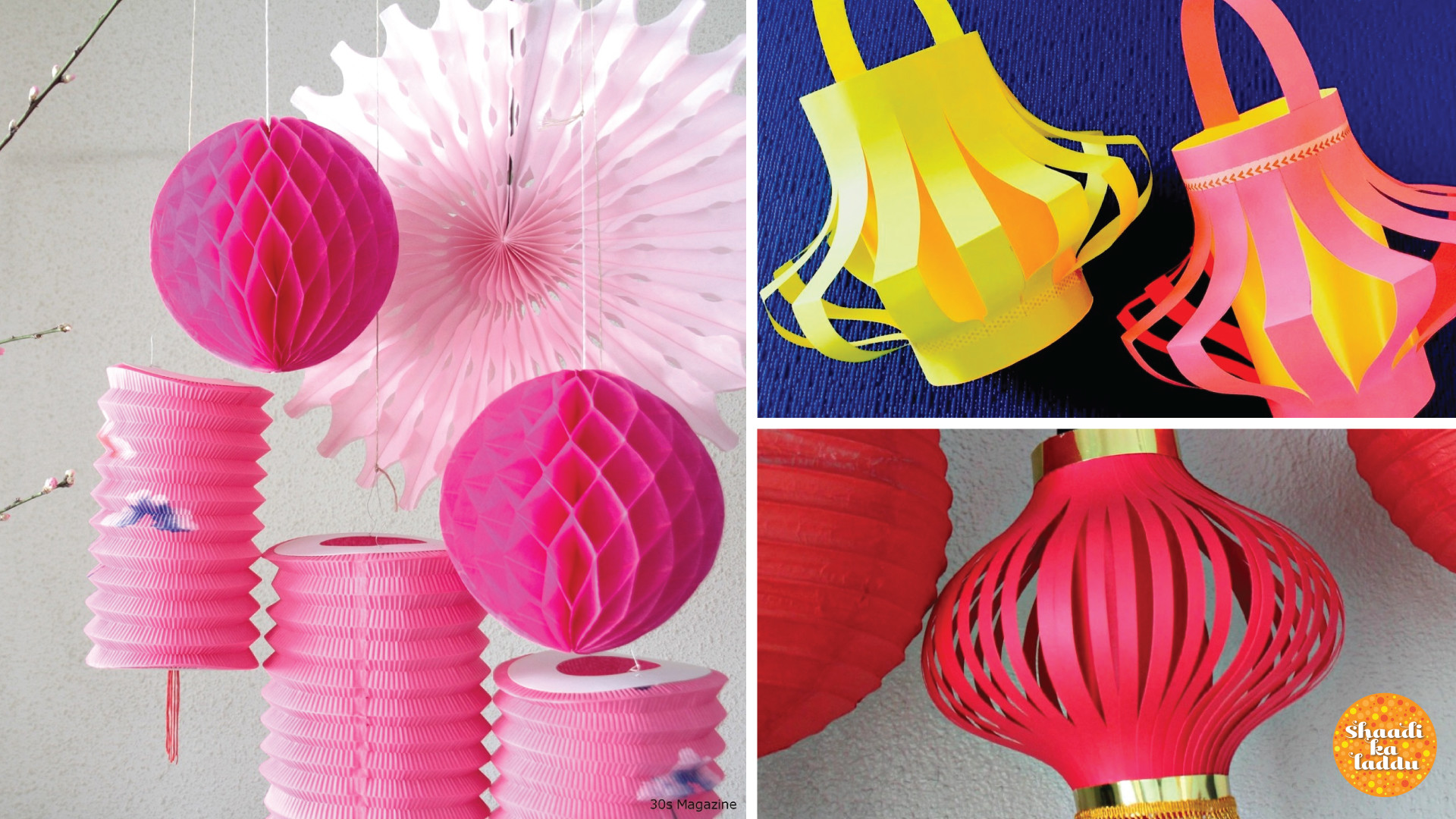 Watch here: DIY Paper Lantern Ball
5. Doily Lamps
A beautiful and unique DIY technique for homes, the doily lamps are an amazing way to light up your home. Granted, it takes a little bit more effort but it will make you so happy to achieve this DIY lighting technique all by yourself.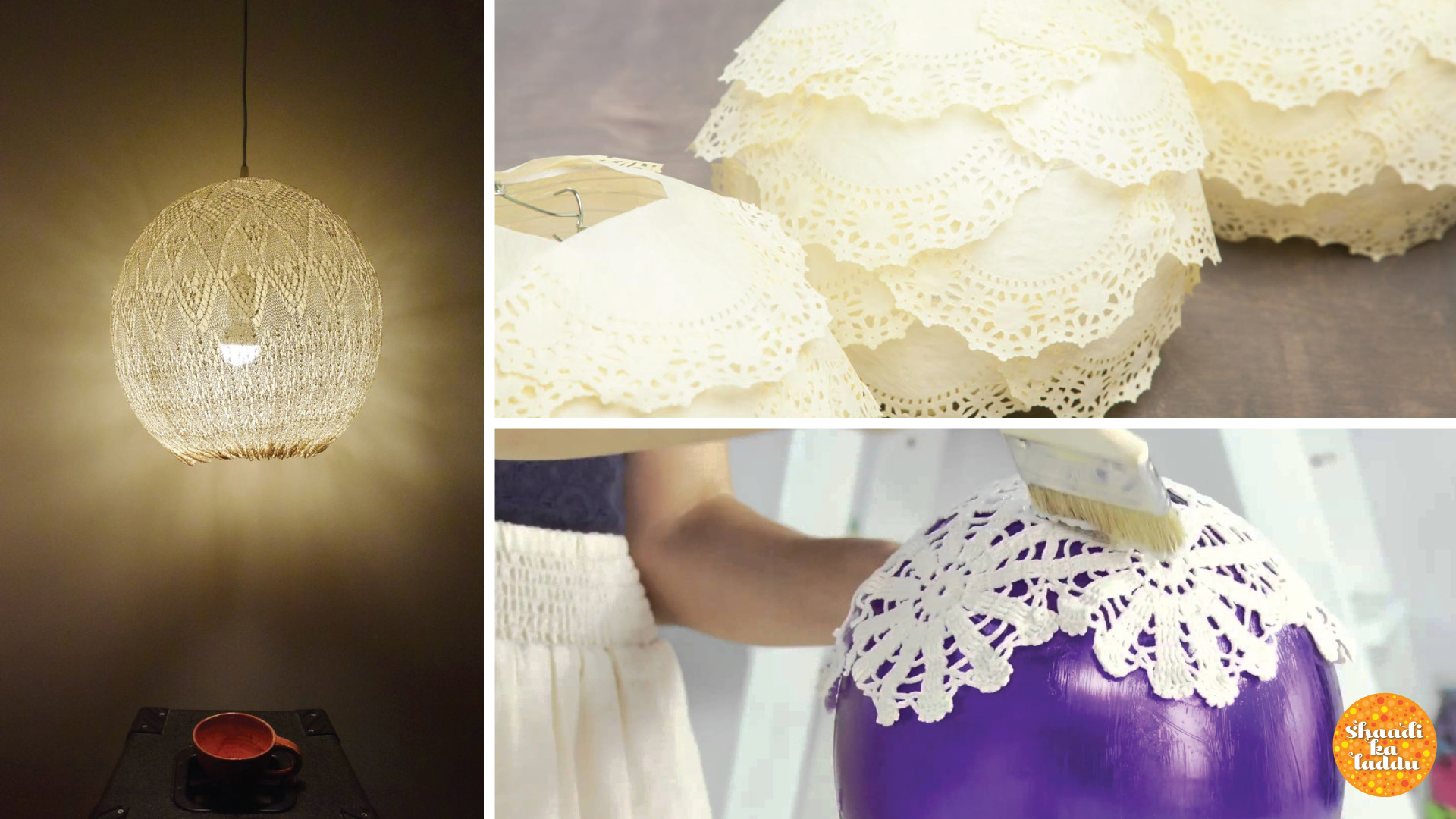 Watch here: DIY Doily Lantern
Chocolate bouquet
A perfect centerpiece to greet guests, especially children into your home during Diwali is to place a chocolate bouquet in your living room. You can keep replenishing the edibles with new sticks and it doesn't take very long to make either!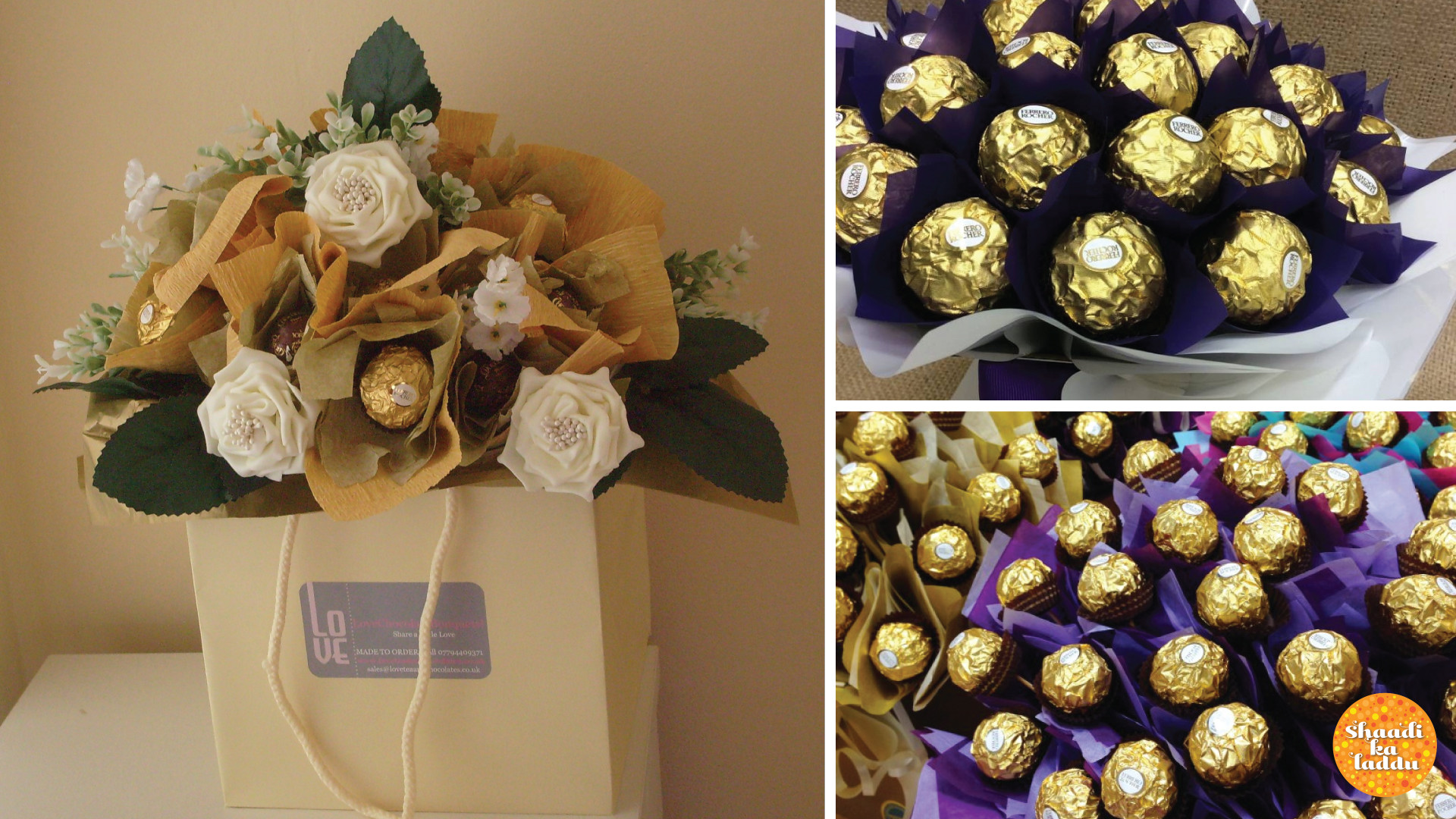 Watch here: DIY Chocolate Bouquet