A distinctive nathni to match the maang-tika and statement earrings is a must for all brides in search of their perfect bridal looks – but ever noticed the remarkable variety to choose from? Accenting your features, bringing focus to your intimate expressions and adding a glint and glimmer to every smile, here are a few stunning nathni inspirations for your big day.
Poised Pearls – Vintage and Elegant
With their everlasting elegance, pearled nathni's are a stunning addition to a bridal jewel ensemble. Paired with stones, beads or vintage finish gold, the velveteen white accents the skin and perfectly matches pretty much any kind of jewellery and fabric.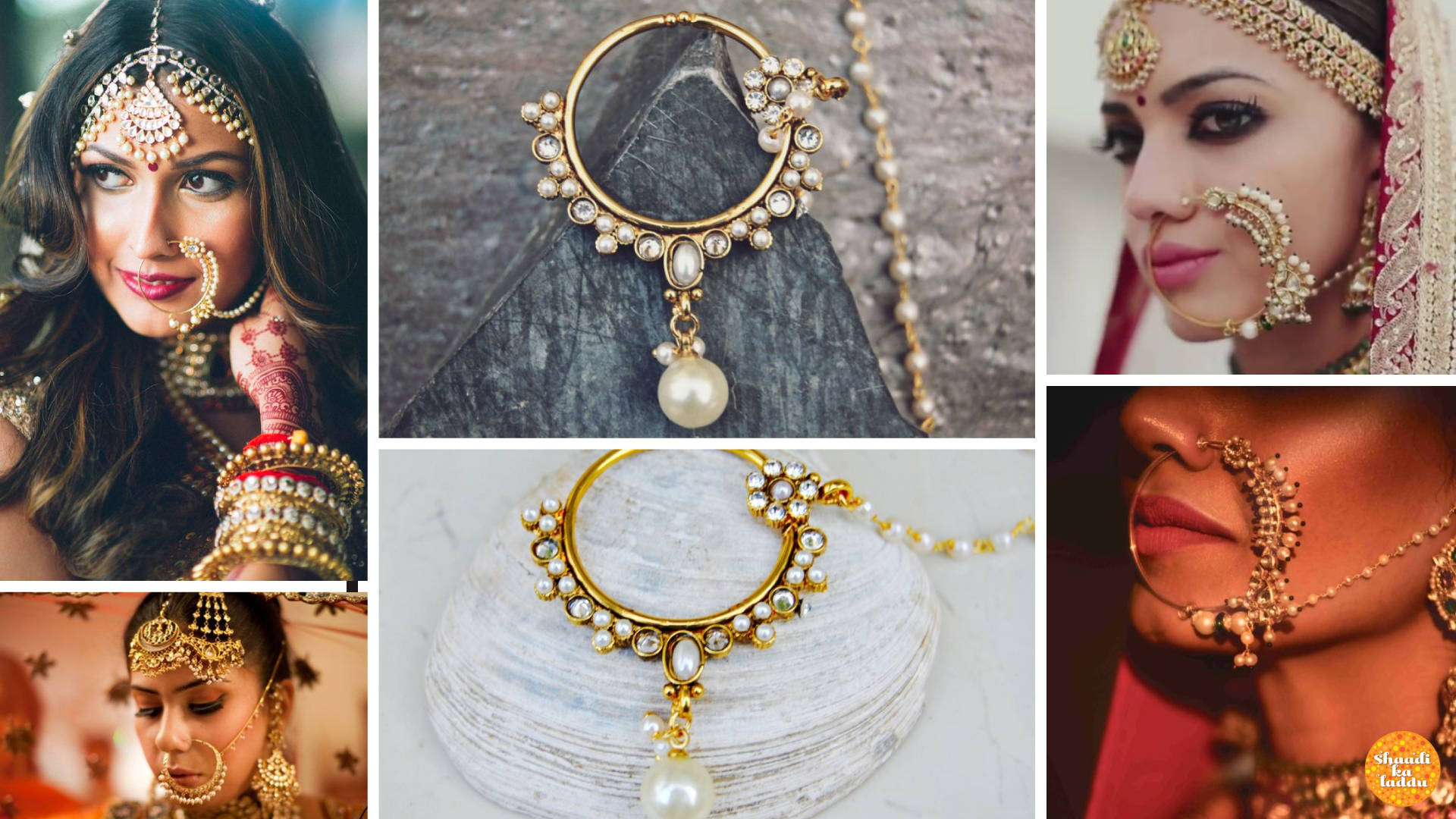 Glistening Gold – Intricately Crafted
Nothing says Indian wedding better than gold jewellery, and the nathni is no exception. Intricately carved, designed and crafted, even a single yellow ring with a stud or two is more than enough to accentuate your attire and hair-do.
Keep your eye out for integrated and unique designed with stylized forms of peacocks and parakeets!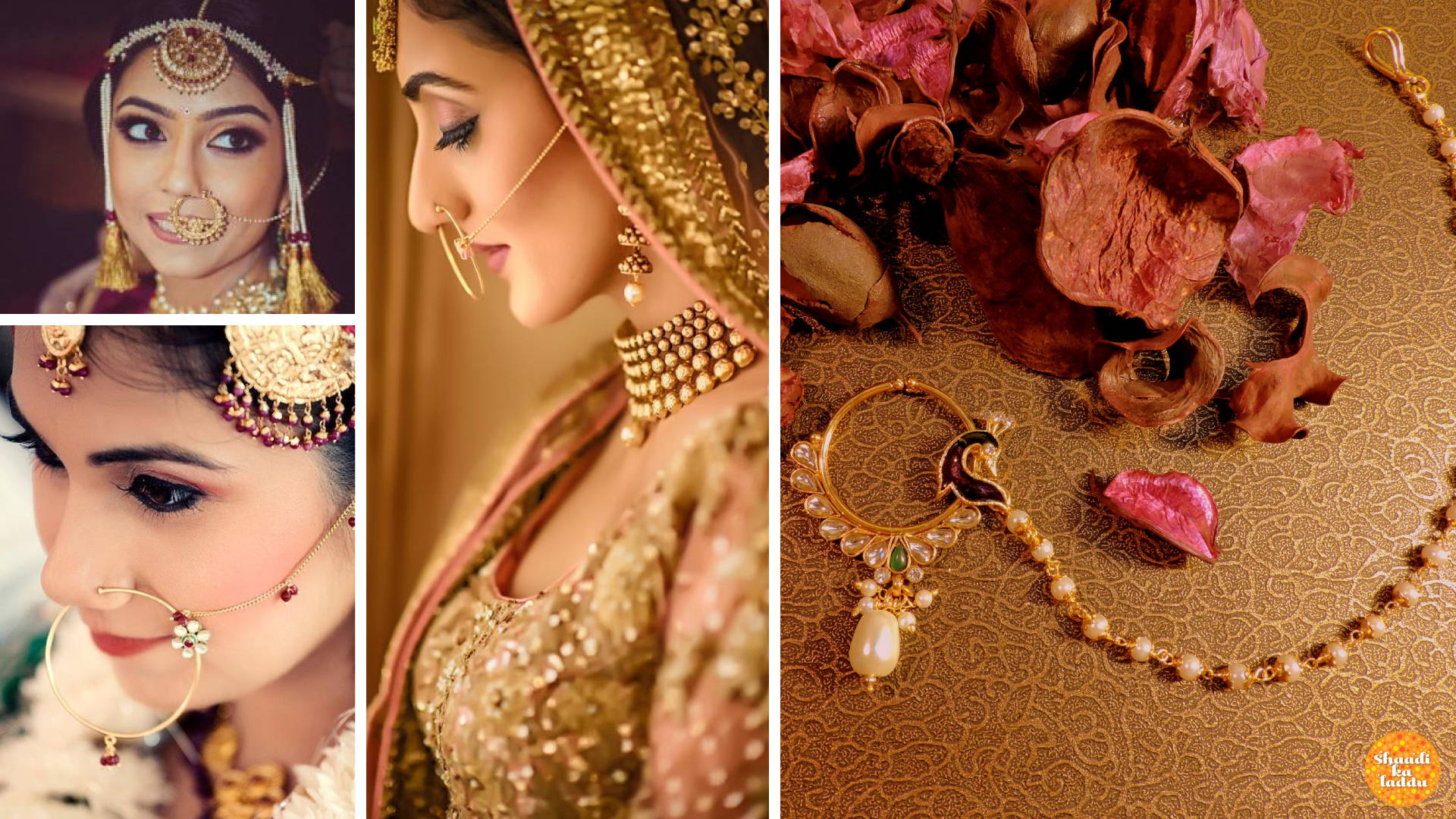 Kundan – Tradition First
A blend of regal flair and contemporary style, Kundan jewellery has become a favourite in wedding jewellery. As more and more brides fly straight down to Jaipur to shop for their big day, the studded Kundan jewels and Rajasthani nathni's are hard to pass by! The glint of gemstones paired with coloured laakh or lac is a definite piece of statement bridal jewellery to keep your eye out for.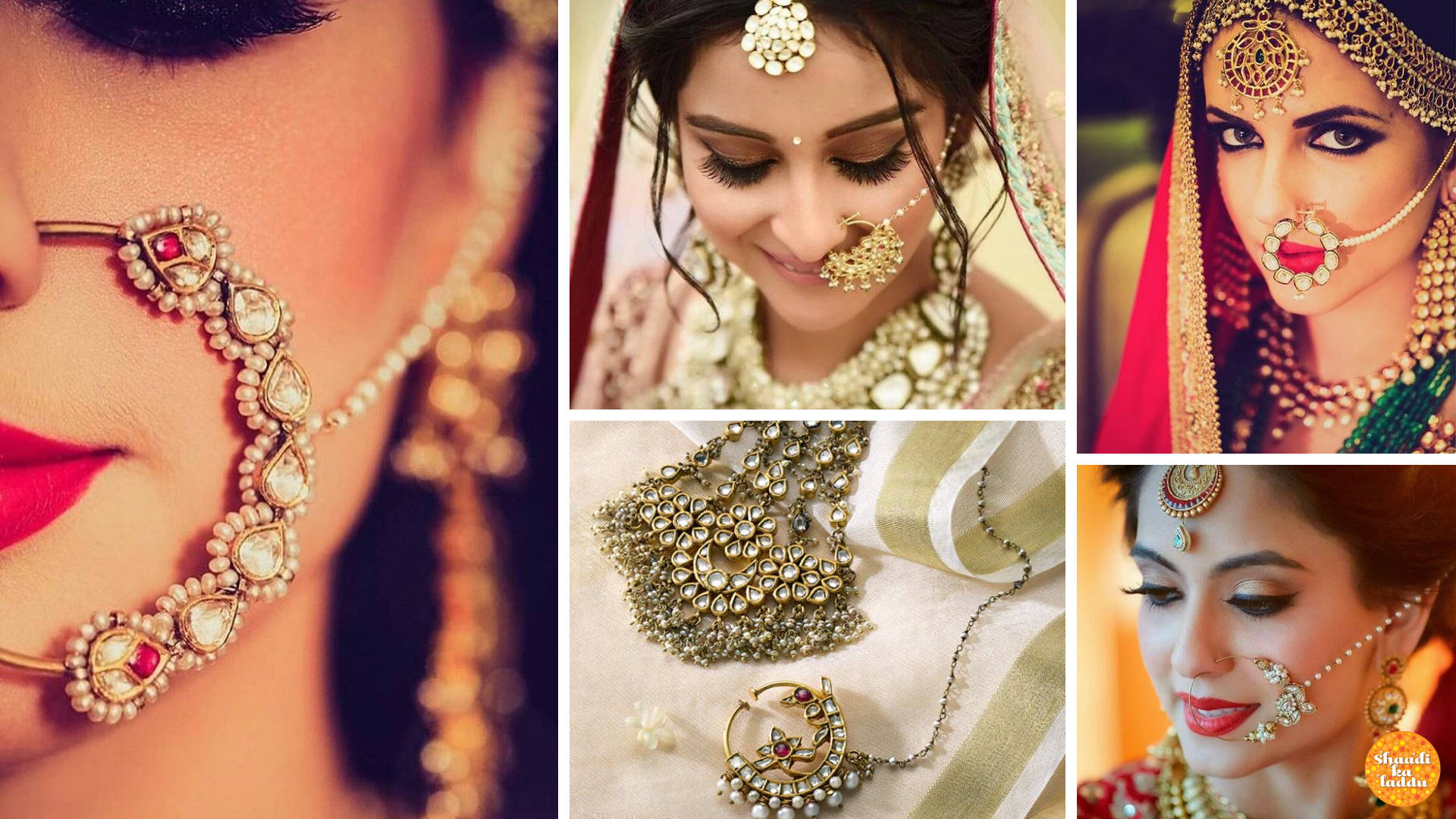 Dangling Chains – Multi Stranded Naths
Support the royal and heavy nathni with multiple chains or strands of beads, avoiding the ripples and folds that the weight causes. You can get the chains customized as well; match the colours and details to your wedding ­lehenga!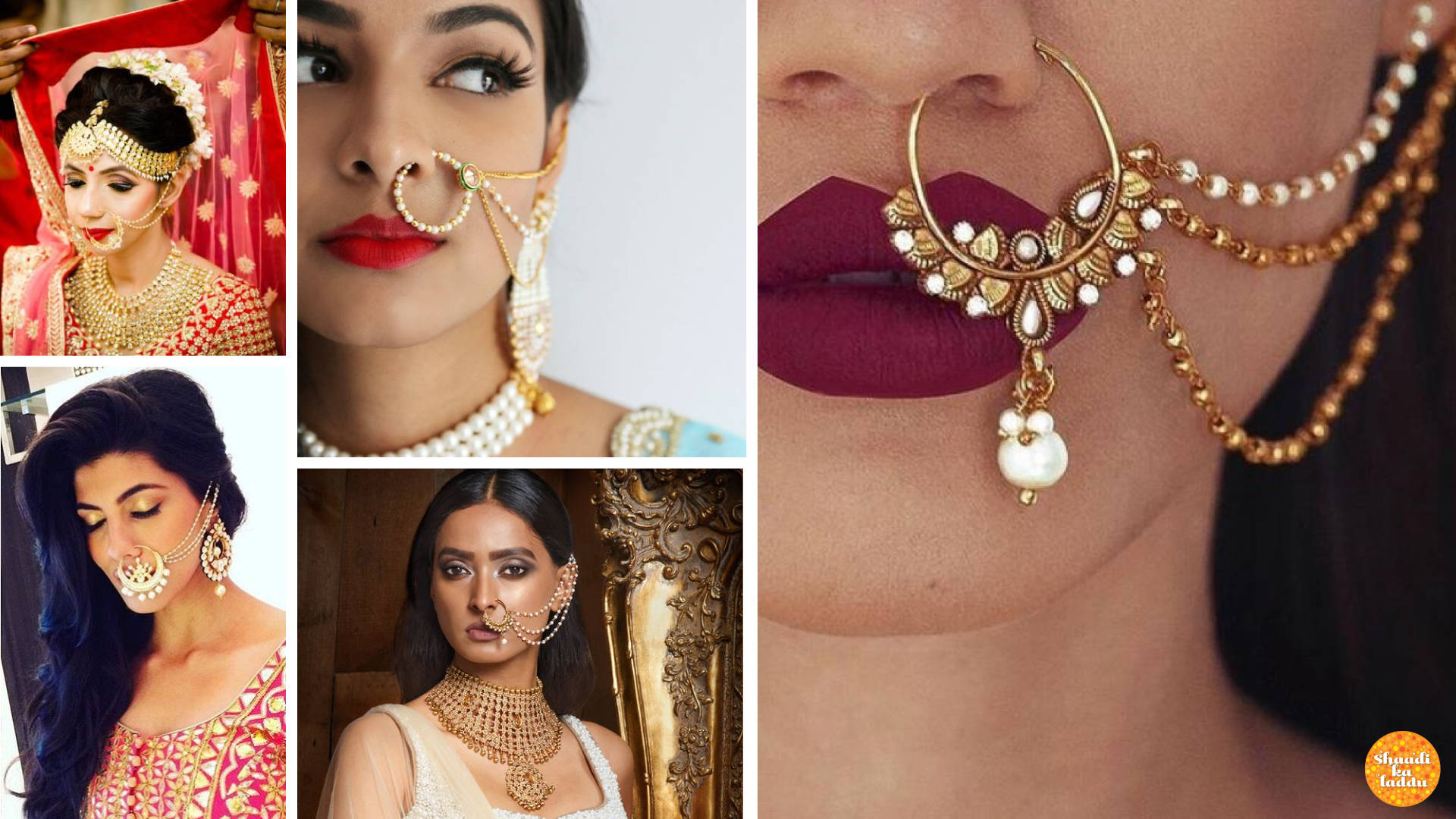 Single Studded – Simple and Beautiful
Worried that your bridal attire and jewels going too overboard? Choose a nathni that acts purely as an accent and instead brings focus to your other jewels. A single stud or a floral motif can embellish the nathni and your facial features just as much as a complex and weighted one can.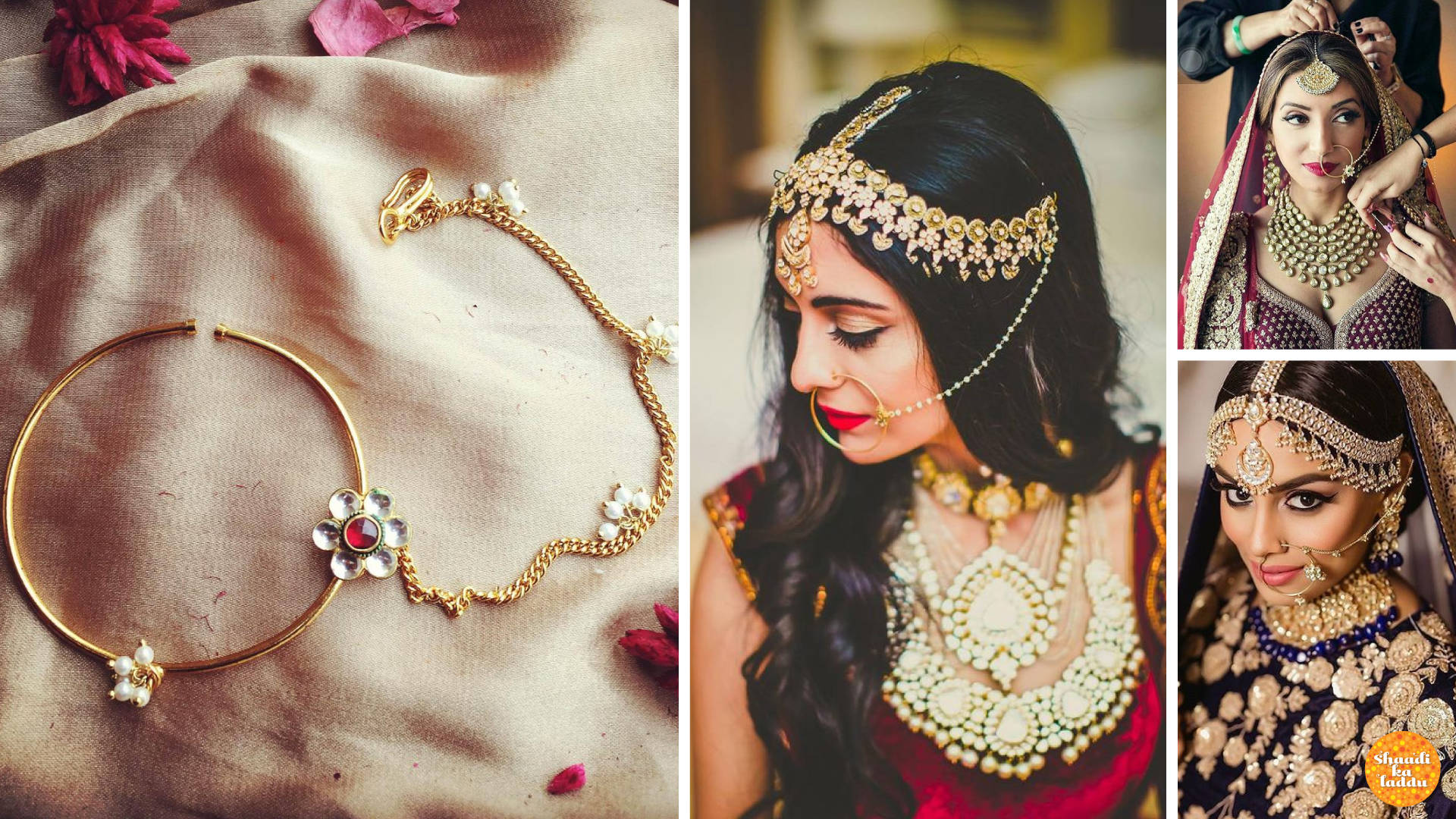 Maharashtrian – Pearls, Red and Green
Cultural accuracy is often a given in traditional weddings, but with the multi-ethnic backgrounds and intertwining of backgrounds in the Indian subcontinent, a little splash of another's tradition is always welcome. From kanchivaram silks frequenting the wardrobes of North Indian brides to mehendi and sangeeth being adopted by the South, don't miss out of the stunning clusters of pearls, rubies and emeralds that adorn the Marathi nathni.