Fashion is always a constant back and forth, and we're happy to announce that retro is back. Here are the courtships, stories and weddings we love from the rich, famous and royal for inspiration and butterflies in our stomach!
Mansoor Ali Khan Pataudi and Sharmila Tagore
He may have been one of the youngest captains of the Indian cricket team, a Nawab of Pataudi, but it took four long years of wooing and courting to make the Bollywood damsel Sharmila Tagore finally give-in to marrying him. They were quite the opposites in their own way, one a stellar cricketer from a royal family the other a Bengali Bollywood actress from a modest background– so much so that, as popular rumours go, people used to bet against them, wondering how long would they last!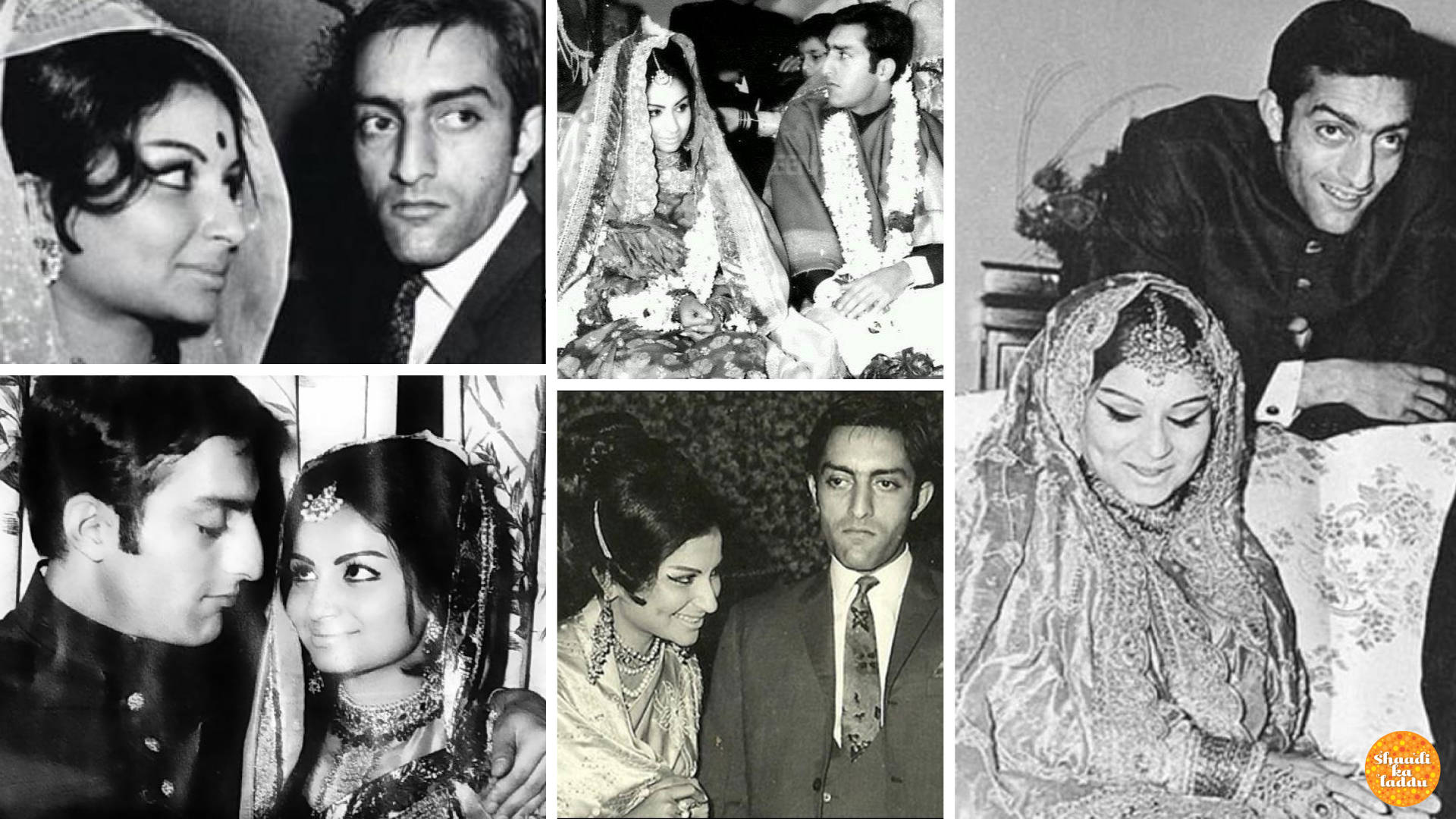 Nargis and Sunil Dutt
A love story forged by fire—literally! During shooting a scene in Mother India involving fire, a controlled fire got dangerously out of hand encircling Nargis. Sunil Dutt rushed to her rescue with just a blanket, sustaining burns on his chest and neck. It was while visiting him when he was injured, that Nargis realised her feelings for him. They got secretly married and kept their marriage hidden for a year because they did not want to hamper the publicity of their film.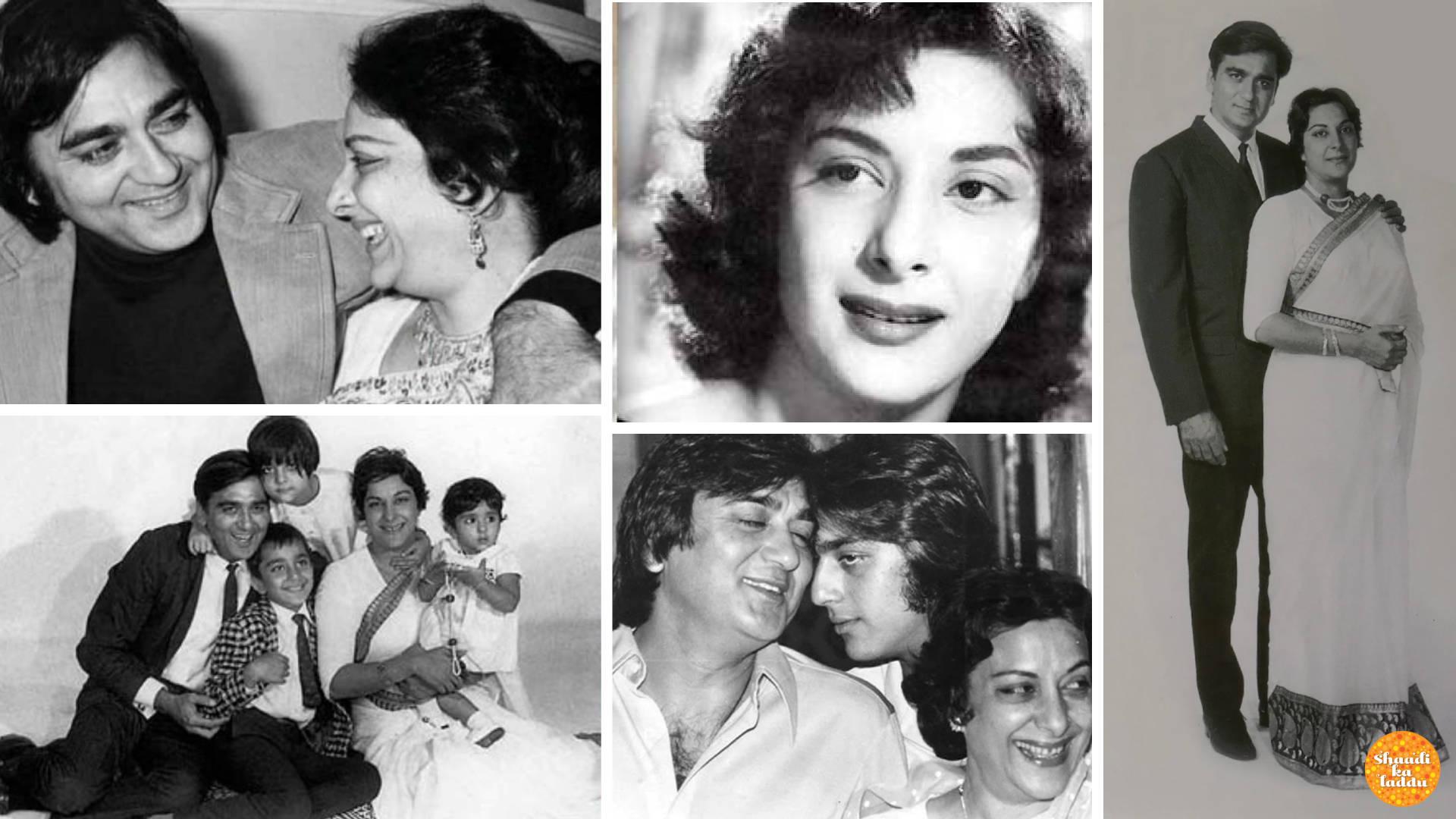 Dilip Kumar and Saira Banu
Dilip Kumar created quite a stir when he married charming beauty queen Saira Banu in 1966, at the late age of 44, the actress then, was half his age and at the peak of her career. They got married in an elegant nikaah ceremony and are a picture of charm, till today!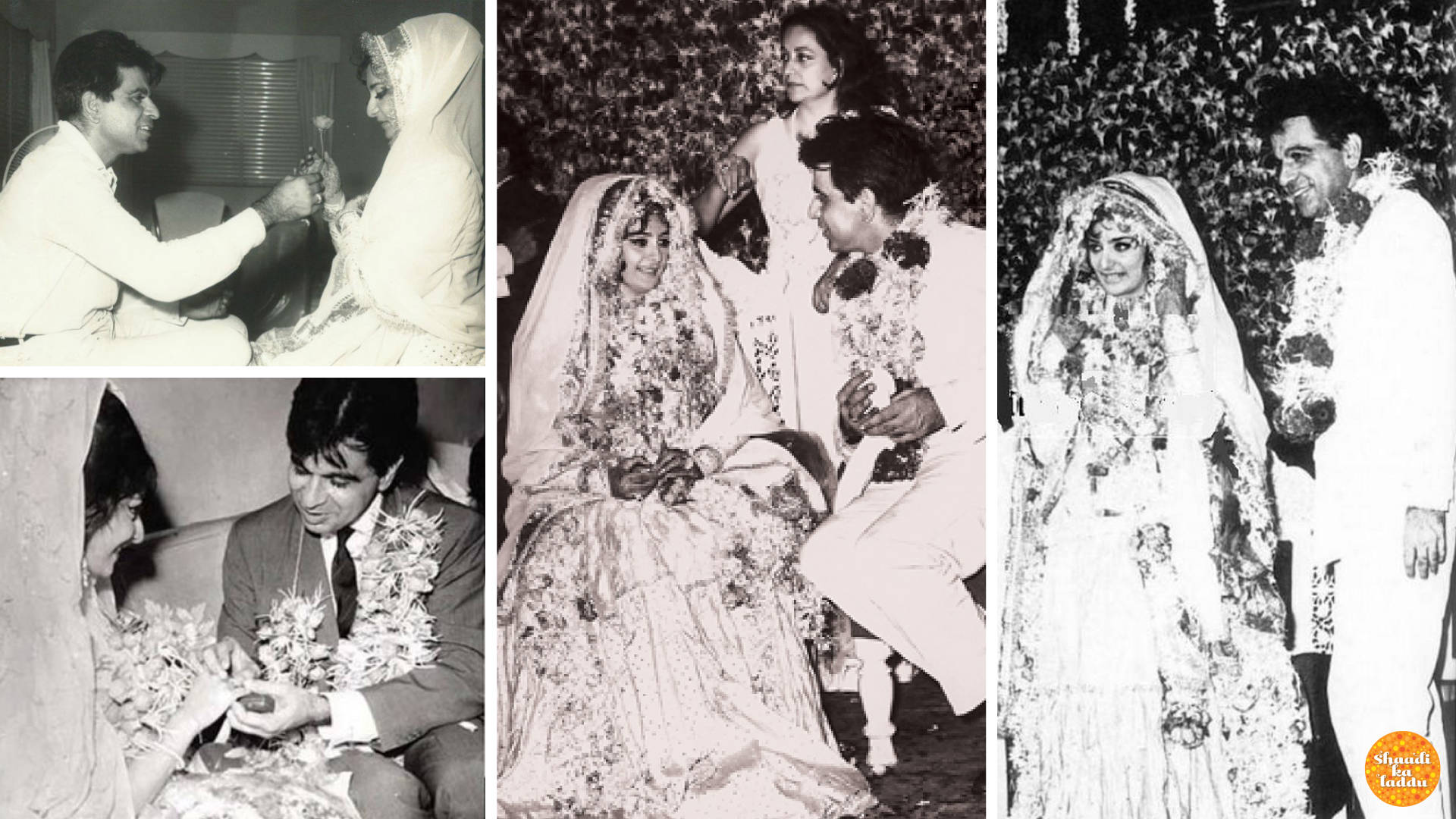 Rishi Kapoor and Neetu Singh
Theirs's was a big fat lavish Punjabi wedding! Neetu Singh's dress was said to be so heavy with its embroidery and zari work, that the ensemble topped with gold jewelry is said to have made her faint!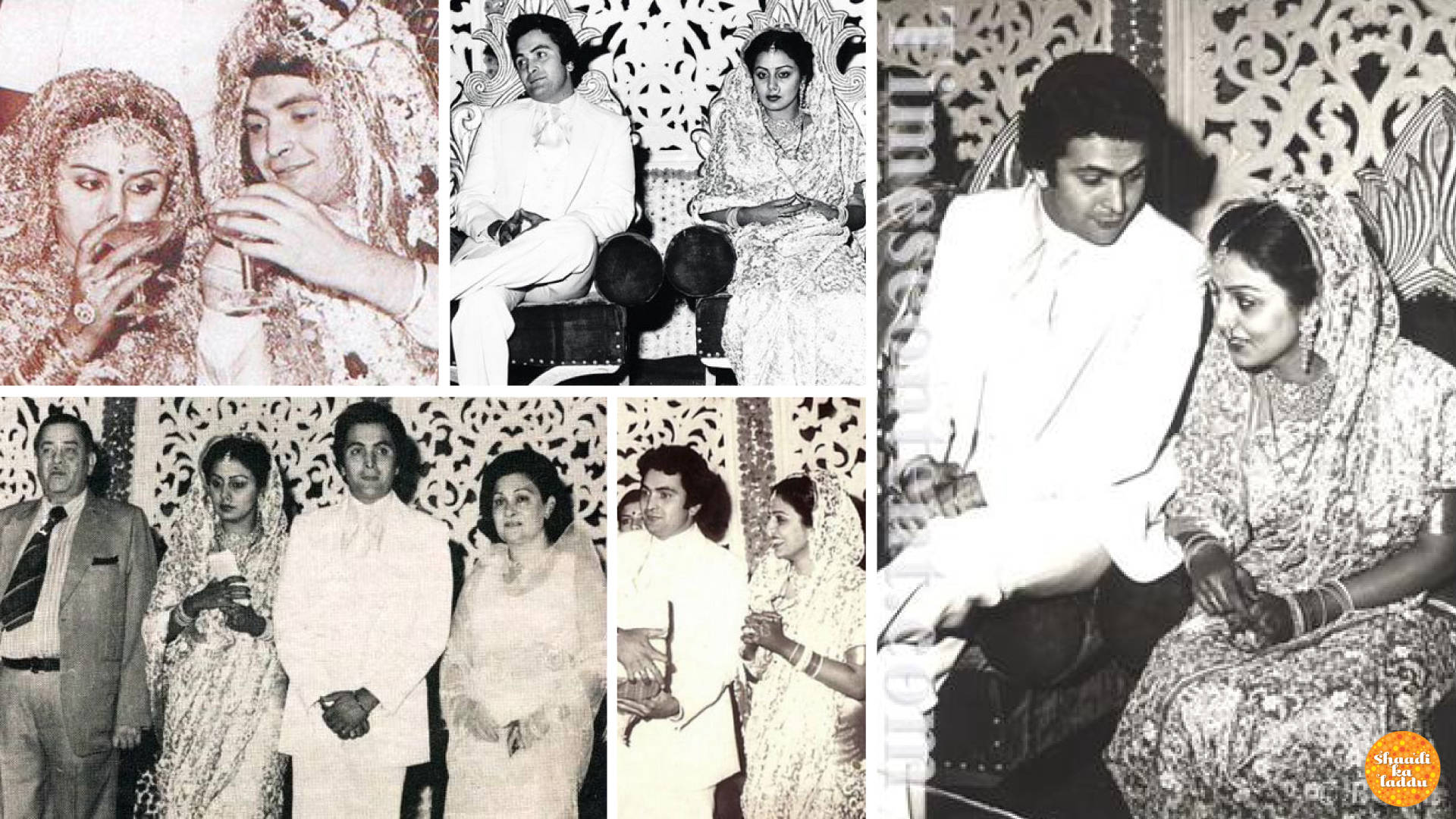 Amitabh Bachchan and Jaya Bhaduri
Amitabh Bachchan married Jaya Bhaduri in a traditional Bengali wedding at a family friend's home. They apparently got married after their parents refused to let them go together to London for the success celebrations of Zanjeer, since they were an unmarried couple! The event was a hush-hush affair with only close friends and relatives in attendance.
Javed Akhtar and Shabana Azmi
The maestro of words and the dusky actress's affair lasted six long years, after which they got married in a quiet nikaah ceremony.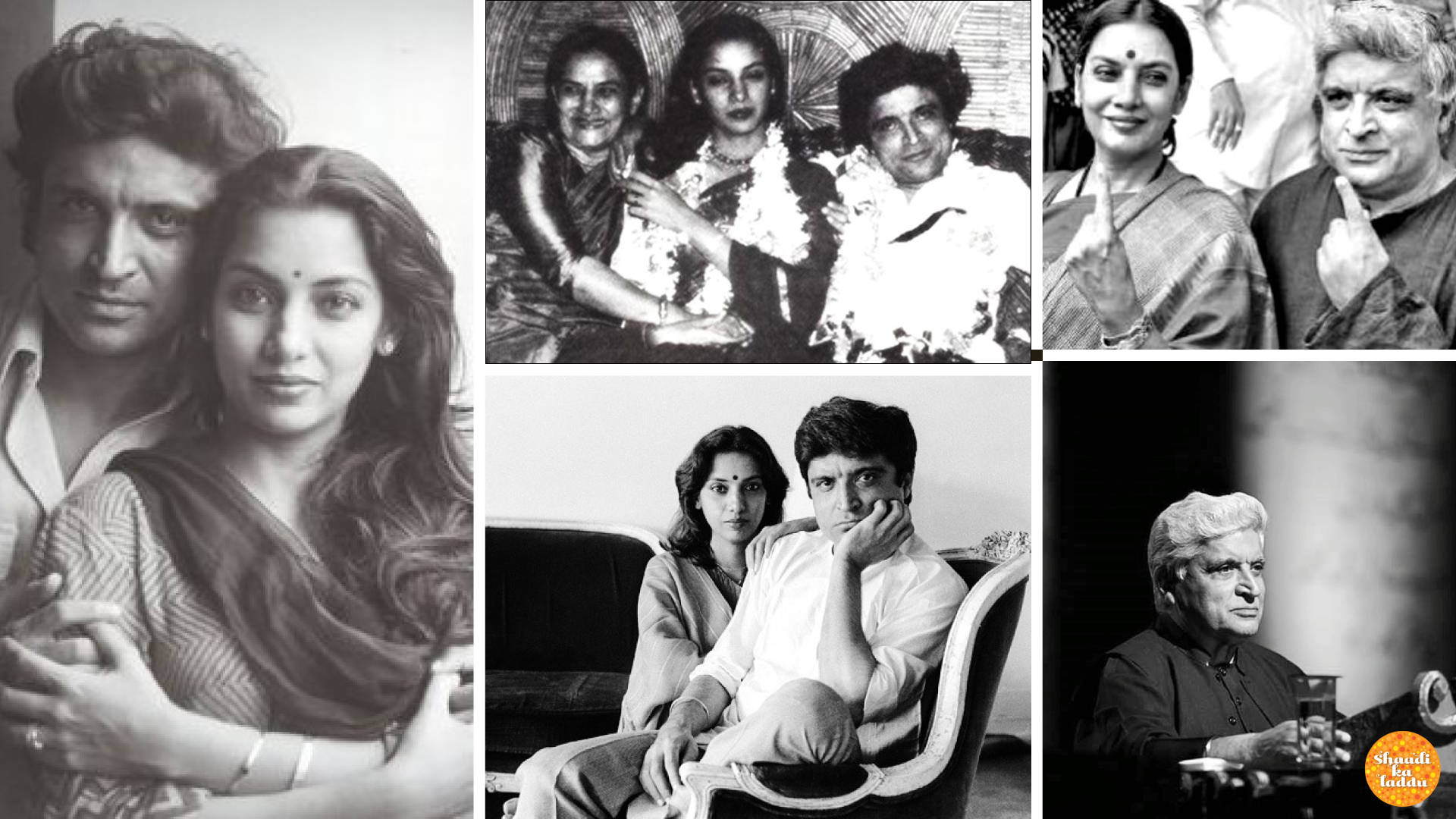 Jackie Shroff and Ayesha Dutt
There's the perfect classic love story! They both hailed from vastly different social backgrounds, but love knows no bounds and when Jackie Shroff saw Ayesha for the first time, hanging from a school bus, she was barely 13. It was after ten years of courting and having faith in their love, that the childhood sweethearts got married and live happily so, still.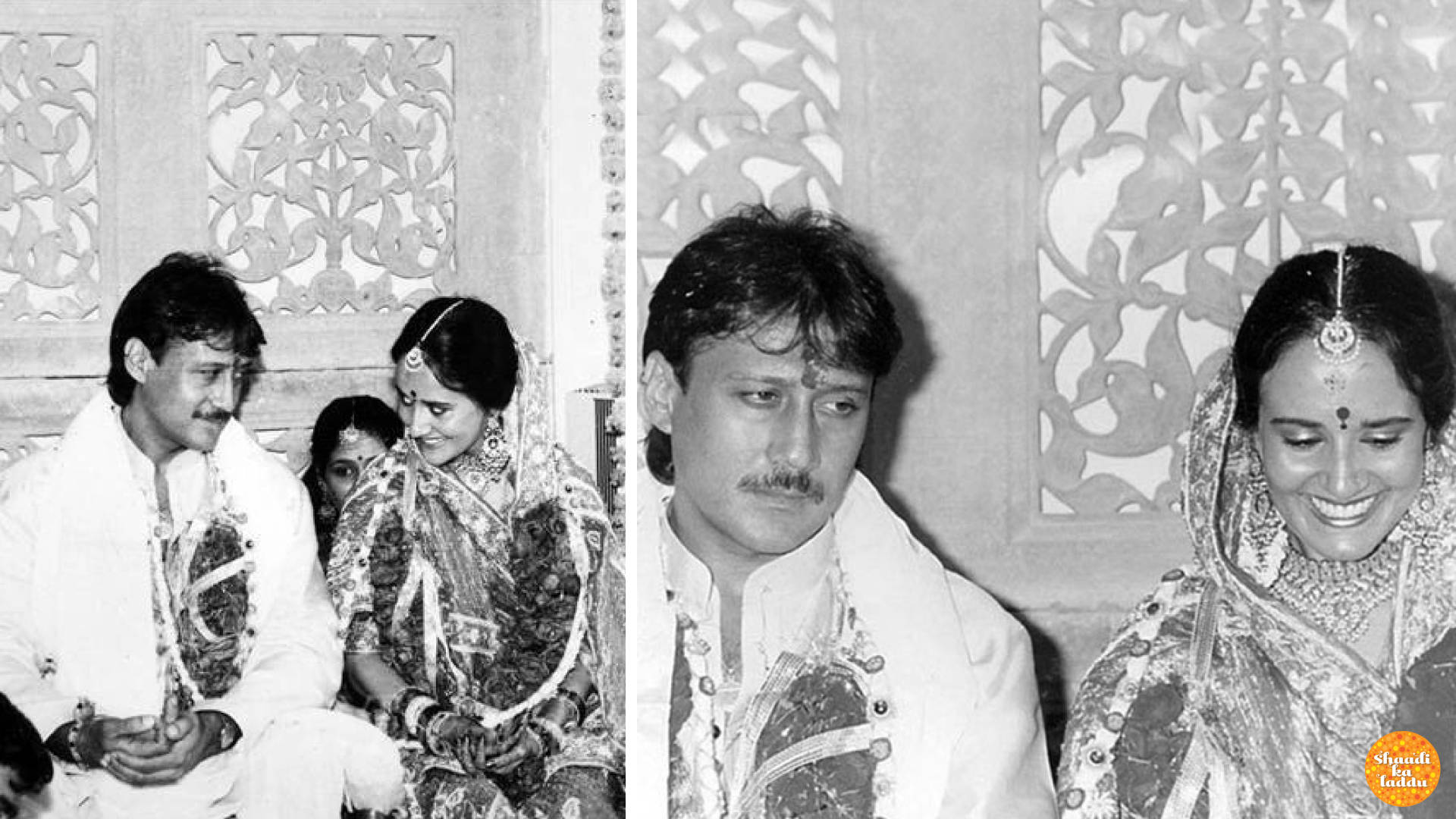 Gayatri Devi of Jaipur to Maharaja Sawai Man Singh II
A portrait of elegance, Maharani Gayatri Devi met her future husband when she was just 12 – a marriage that then entered the Guinness Book of Records for the most expensive wedding in history in the 1940's!