Black and White photography has always had its charms – its elegance caught in shadows, patterns and intimacy – but very rarely would we look to it as a way to capture an Indian wedding. With all the vibrancy, why would you choose to immortalize the moments in monochrome? Here are 6 ways to perfectly time and utilize the art of black and white photography in a desi wedding.
Patterns in Focus
There is no doubt that an Indian wedding is a whirlwind of colors, but remove the hues from the frame for even a second and everything from the intricate patterns of jewels to shadows cast by the shamiana will turn your fairy-tale into a space of absolute romance.
Have the photographer use his talent to bring into focus things you might have otherwise not thought of, sometimes it's nice to be surprised!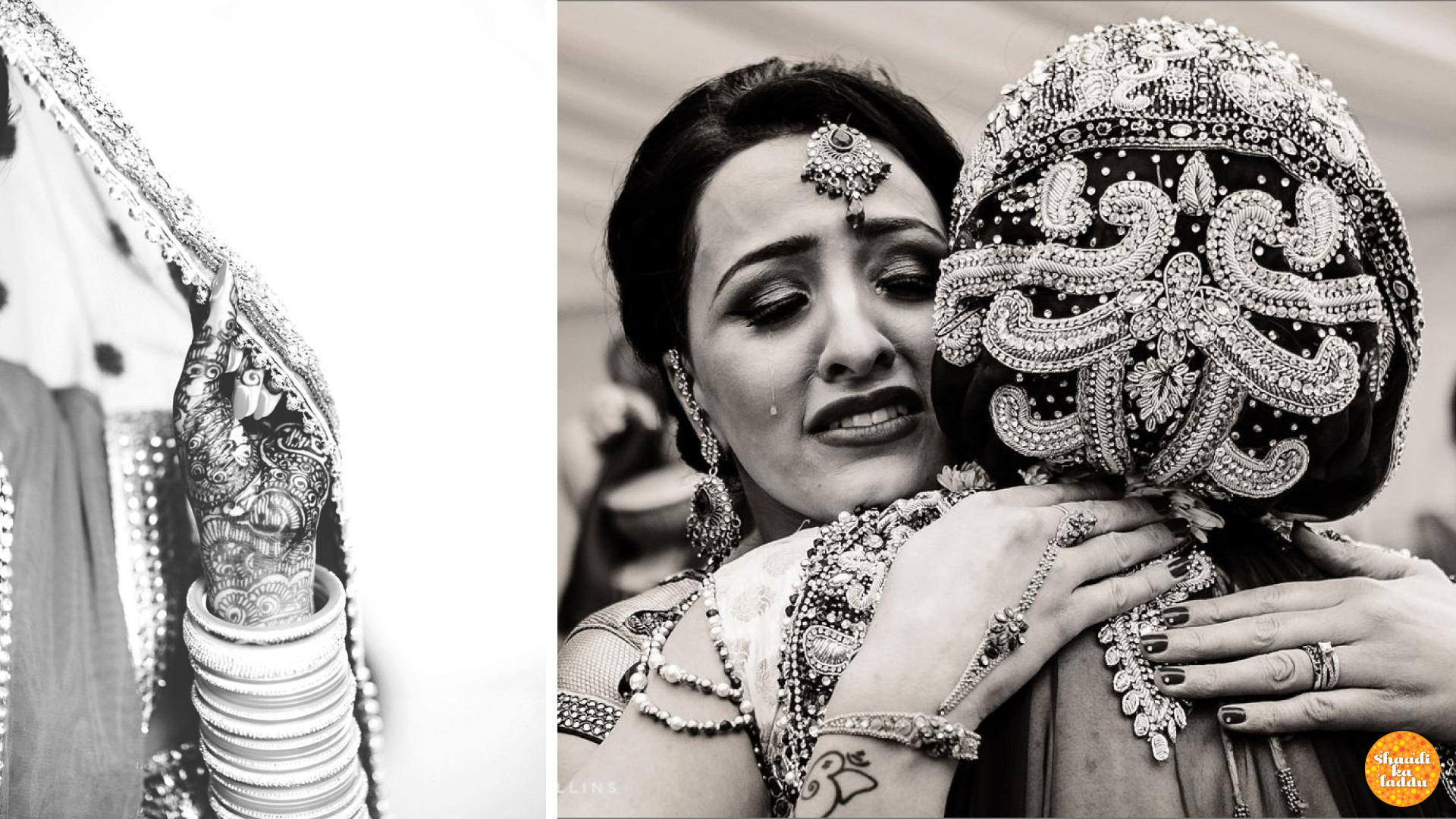 Under the Moon and Stars
Having a ceremony or reception outdoors at night? Nothing could call for a more perfect setting for the photographer to whip out his black and white skills. From using simple bokeh techniques and enhanced grains to create a sea of fairy-lights in the background, to playing with shadows cast by the décor, certain moments caught under the starlight don't need colour for their warmth and elegance.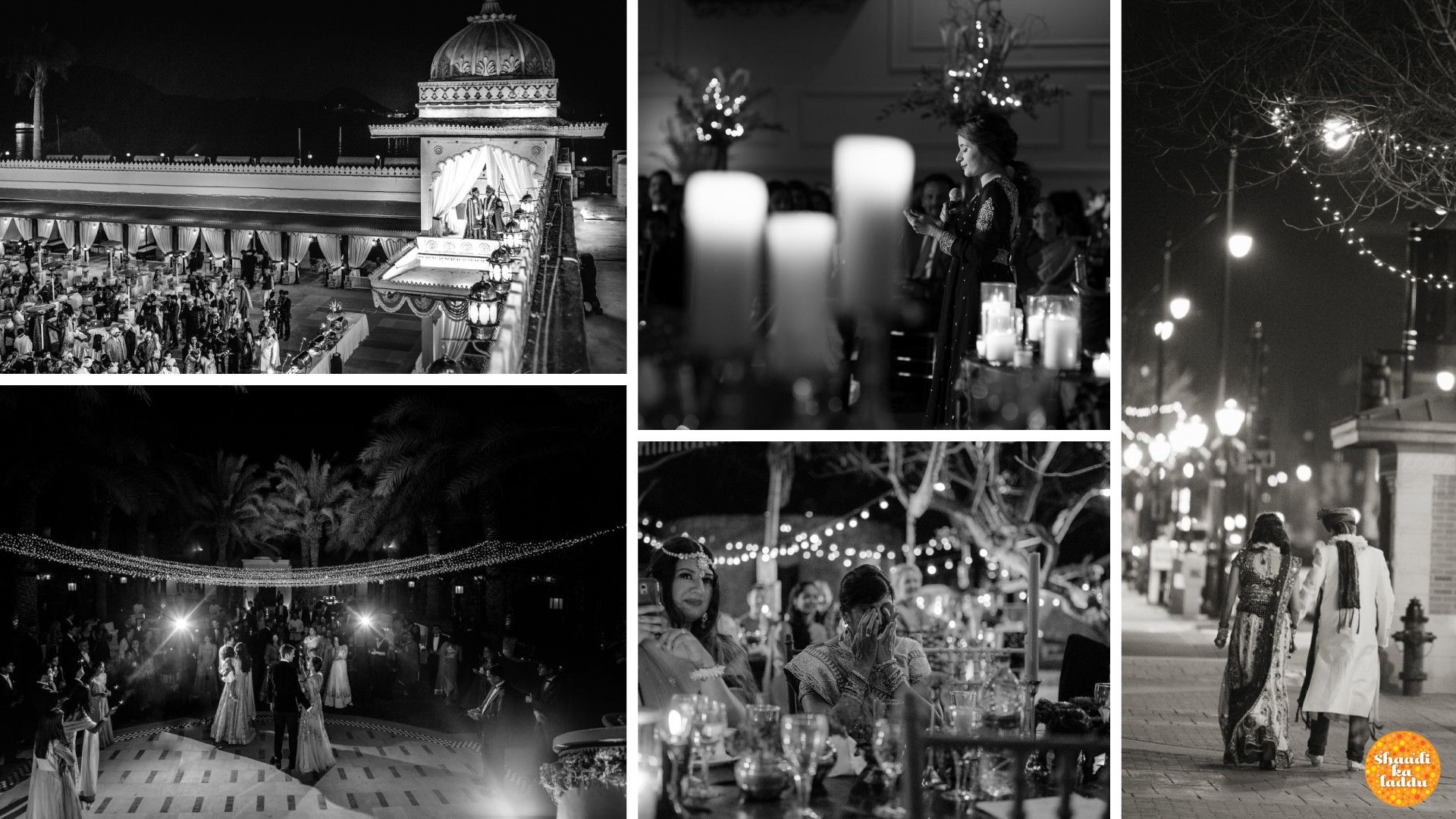 Intimate Moments
Letting a photographer into your room when you're getting ready for the biggest day of your life can be hard to accept easily, so besides picking someone who you are comfortable with to do the task, having monochrome images taken can often soften the edges and enhance the moments character.
Even details of jewellery have a way of glistening in such close-up shots that often lend an imperial elegance to such a space.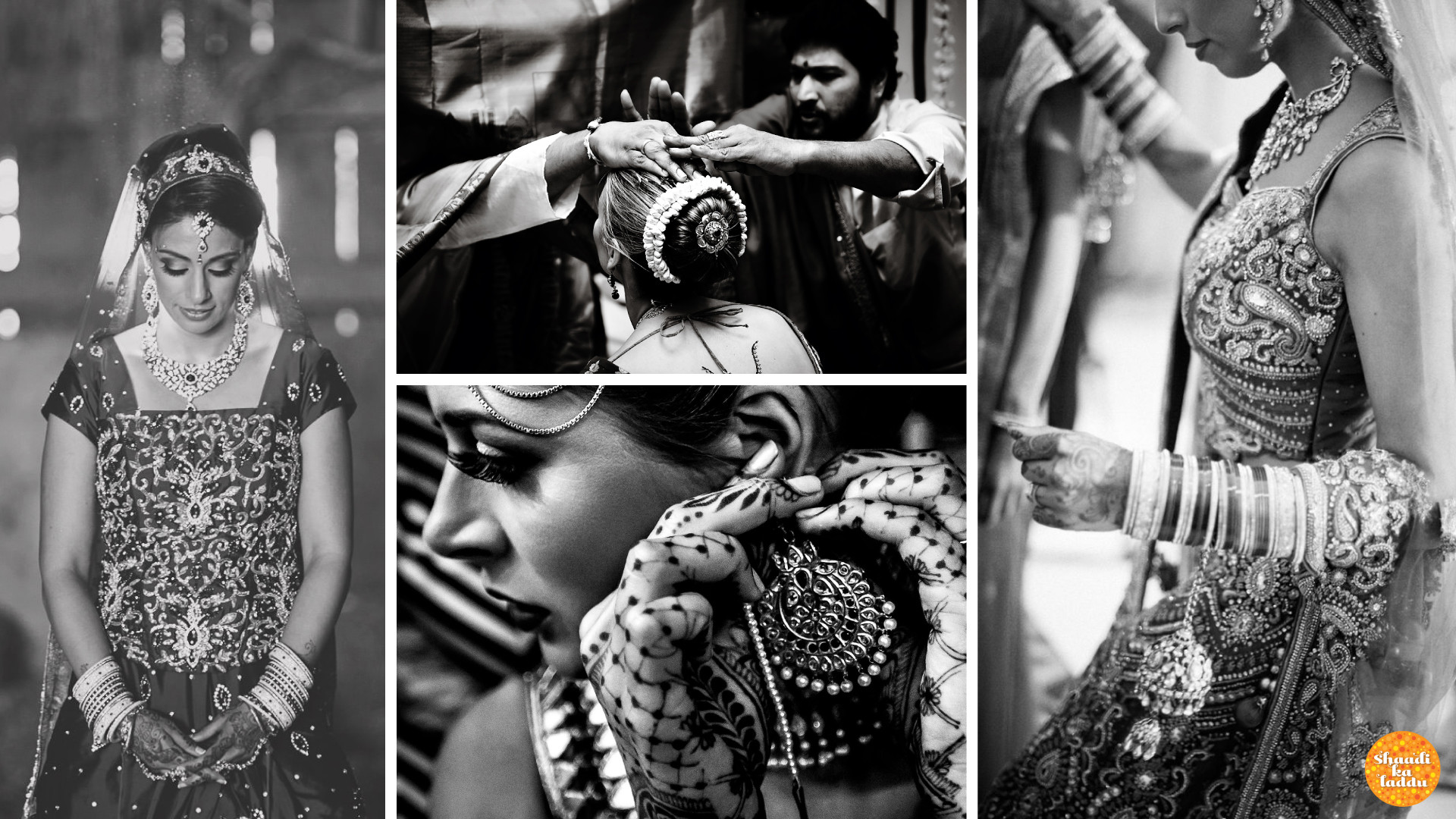 Fewer Colours, A Lot More Sentiment
Monochrome has become a favourite of photographers looking for emotion; from capturing a burst of laughter and happy tears to a hidden smile caught on camera, the less the colours the more the expressions are brought to the forefront.
Candid photography makes for some of the best wedding pictures, and using monochrome can do wonders when the attempt is to focus on a stolen glance in a crowd which you want to wash out of the frame.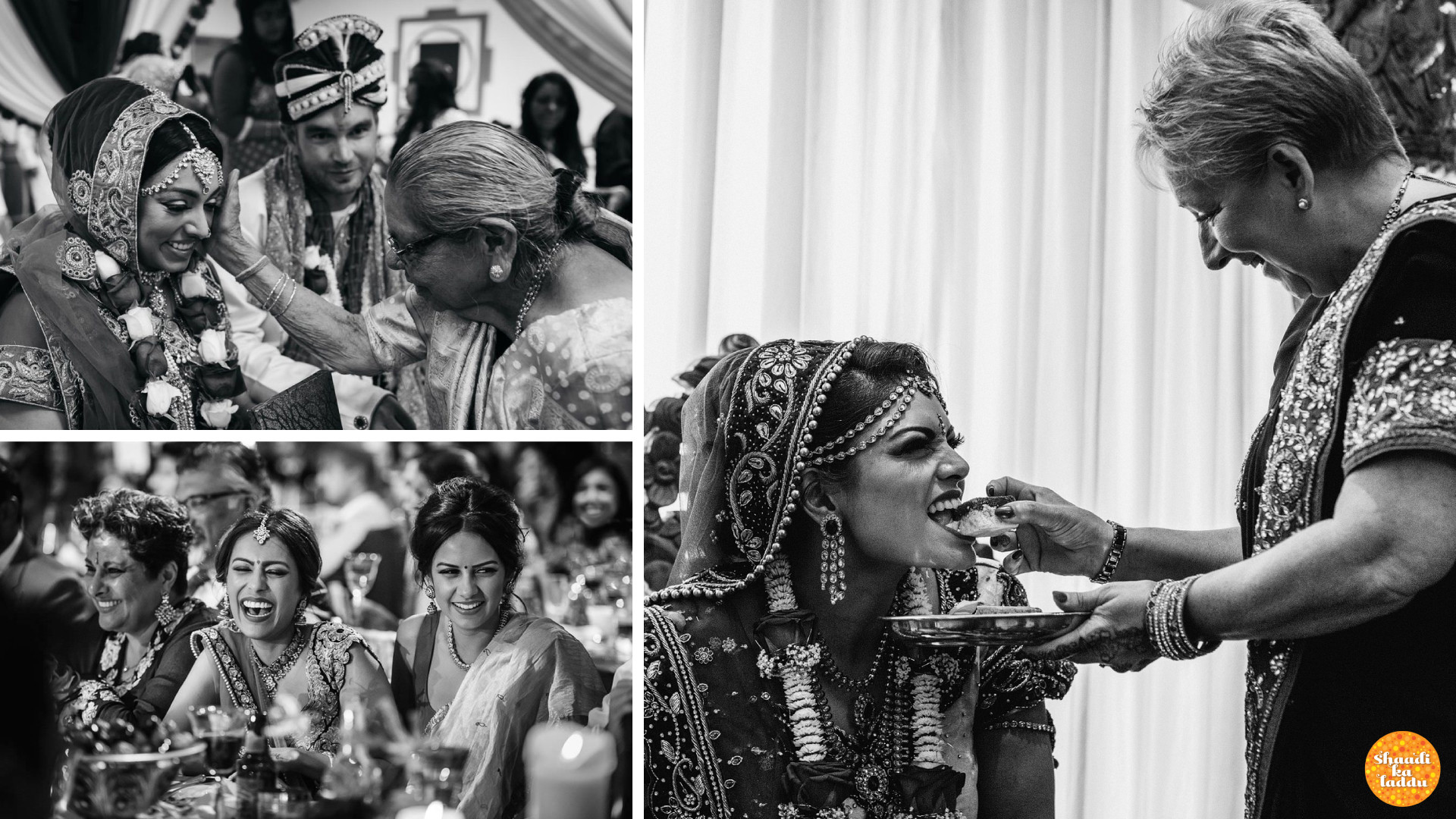 Masking the Unnecessary
As you capture moments that lead up to the ceremony, the shades of grey in monochrome images can be your friend. Hiding the stress pimple on your chin but still capturing images as you get ready, candid images of your hair being pulled back and tied – all caught on camera so that the colour frames are saved for when you are dressed and gorgeous!
Another saving grace of black and white images is that they come is very handy in fluorescent and incandescent lighting which might otherwise cause harsh highlights and tints of blue and green.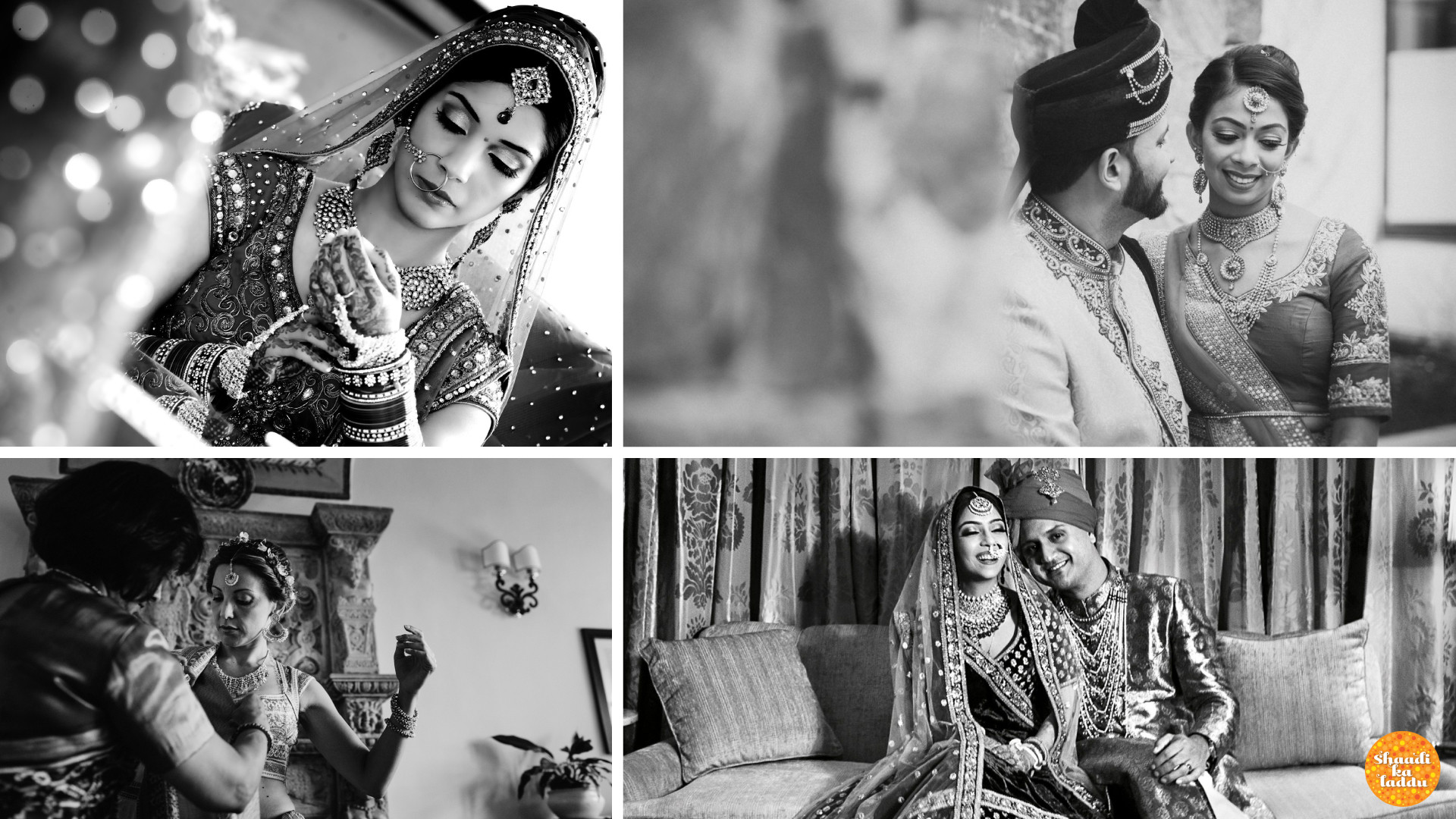 A Little Bit of Both
Remember, no one is asking you to choose between one and the other. Give yourself and your photographer the freedom to play around with both as and when you see fit, and make sure to give them suggestions on what you'd like in focus.
In fact, it's not a bad idea to have a separate photographer for monochrome and for colour, both documenting the wedding from their own perspectives!