The effects of makeup are nothing short of amazing. And like any artist, the makeup artist's arsenal of brushes is crucial to creating their masterpiece. Combining and collating a good set of makeup brushes for your kit is vital for getting everything out of your expensive makeup.  The variety that's available is astonishing, with each brush offering a unique set of features and functions; delicate brushes for fine lines to large fluffy ones for the cheeks, we've put together a list of some of the best brushes out there, so you know just what to look for.
M.A.C
An unmistakable leader in all things makeup, M.A.C has been known for it's extensive range and that spreads to brushes as well. They've got a brush for anything; you name it they got it. The Look In A Box: Basic Brush Kit is exactly that, a neatly packaged brush kit if you're just looking to get started with using brushes and want a kit that's both good quality as well as of varied use. You get a total of six brushes, from brushes for lashes to big fluffy bronzer brushes. With this kit, you're good from start to finish of all basic make-up routines, and a little bit extra as well.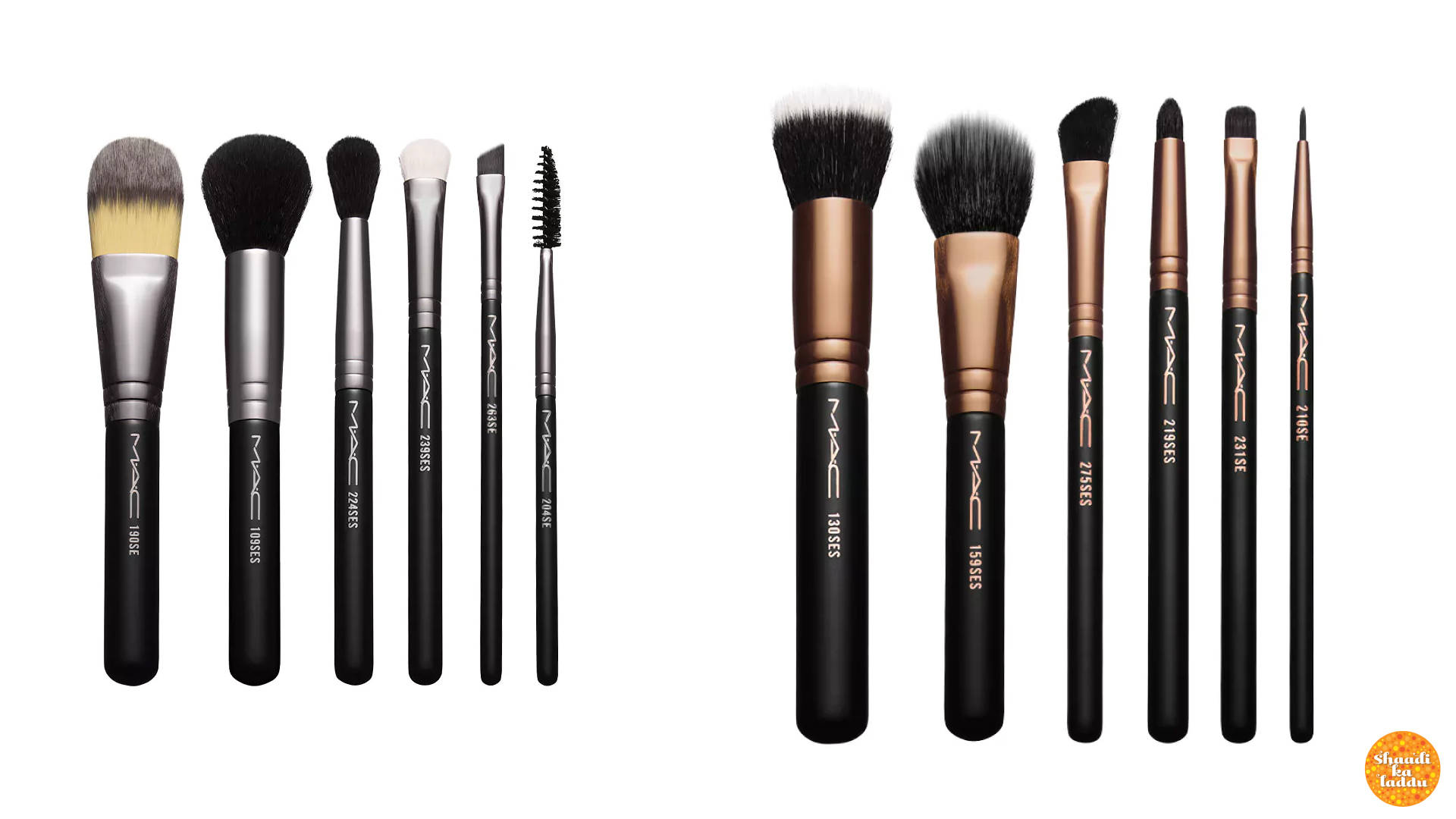 Artis

Artis' brushes are renowned to say the least and they do live up to their hype. Vegan, cruelty free and also sporting a hefty price tag, these makeup brushes look the part. Artis brushes have what they call CosmeFibre® filaments that are incredibly densely packed and soft. With these bristles, you get a very smooth, even application. The brushes are slightly flexible and bent to complement your facial curves. They might look heavy, but they are very light and super ergonomic to hold. What's more, these brushes come in a neatly designed travel pack and are built to last. Artis Brush's 'Digit' collection has a set of five brushes that will help you apply everything from eyeliner to contouring powder with ease.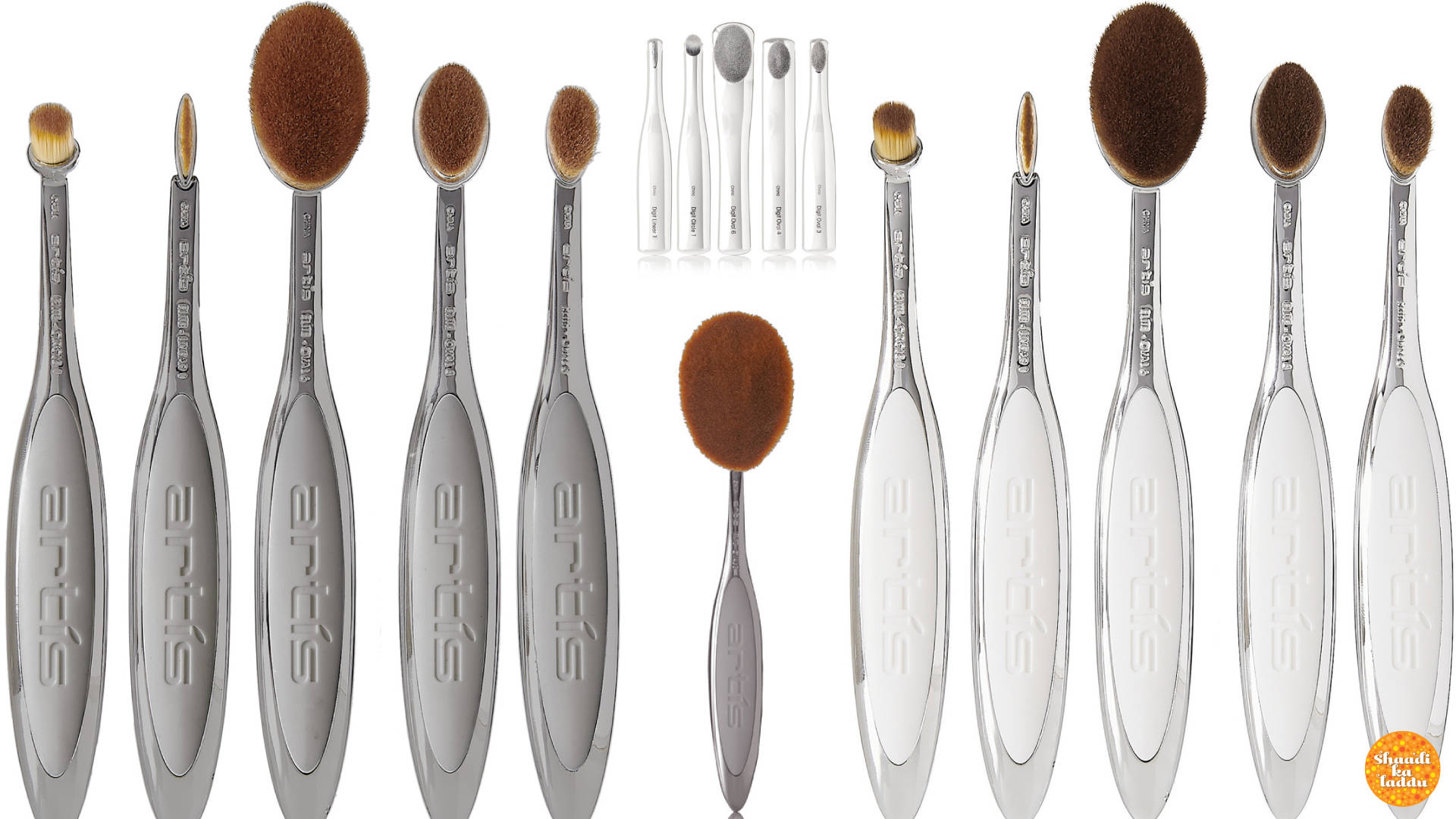 Charlotte Tilbury
As a makeup artist, Tilbury has created a whole range of make up products that are fantastic for their ease of use. The quality of the brushes is incredible, as is the range of products her brand offers. Our favourite is the 'Complete Brush Set'. As the site quotes, "Inspired by the artist's brushes my father used to work with, each brush has been hand-pulled into perfect shape by an expert European brush-maker to deliver the finest quality & softest application". The set includes eight brushes that cover lips, cheeks and eyes, along with blending and come in a chic little canvas bag.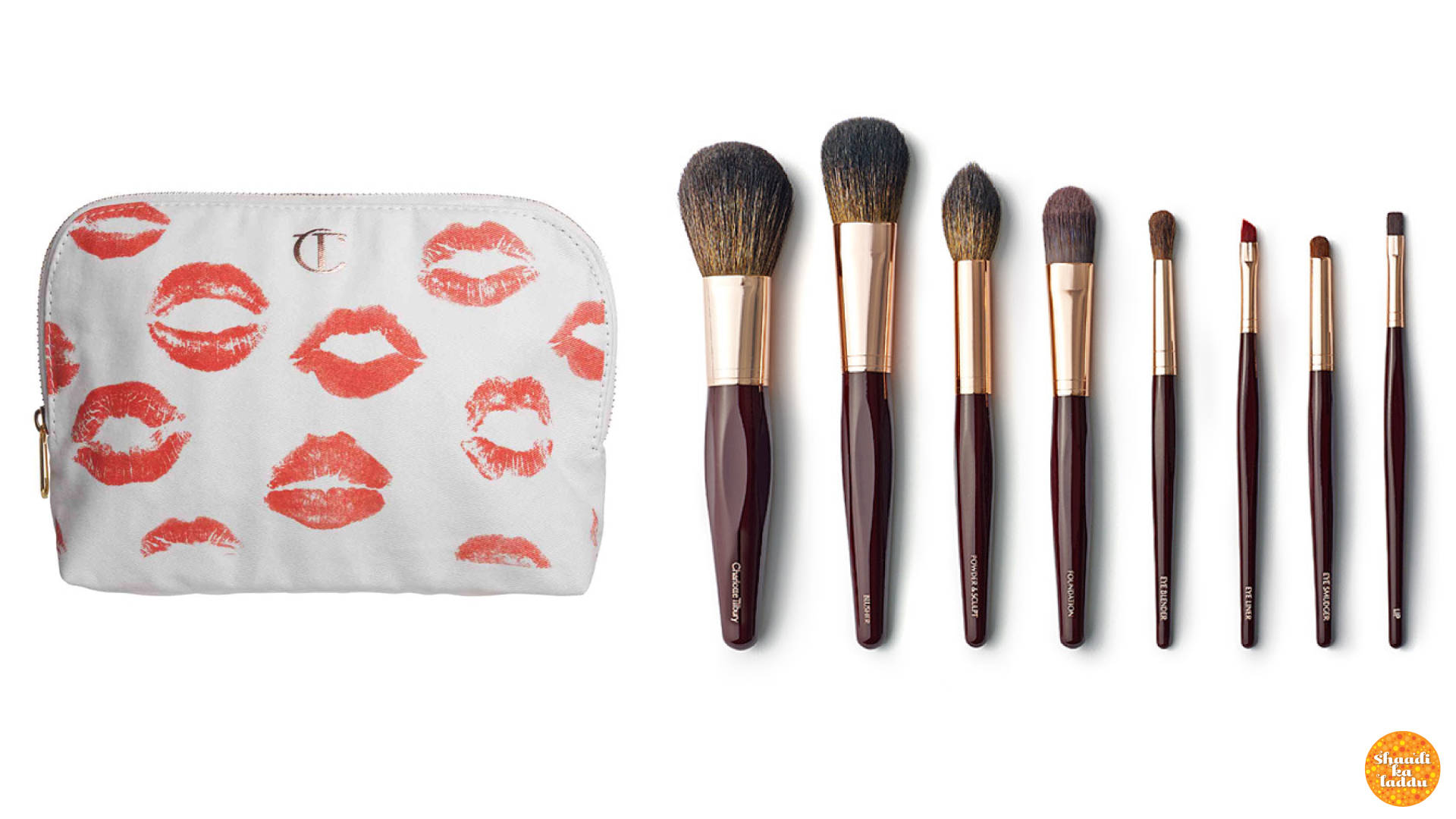 Annalia
Annalia Zhimomi's line of brushes is at a strikingly different price backet than most other luxe makeup brushes. Her focus is to provide fun, striking, yet luxurious quality at an affordable price. If subtle colours and sober looking brushes bore you, look no further than Annalia's Rainbow Mermaid Brush Set. These absolutely gorgeous looking iridescent brushes are textured just like a mermaid's tail. Made of synthetic hair, they're cruelty free and the bristles also get a dash of colour. Annalia's Rainbow Mermaid set contains seven brushes, covering all you'll need for easy makeup application.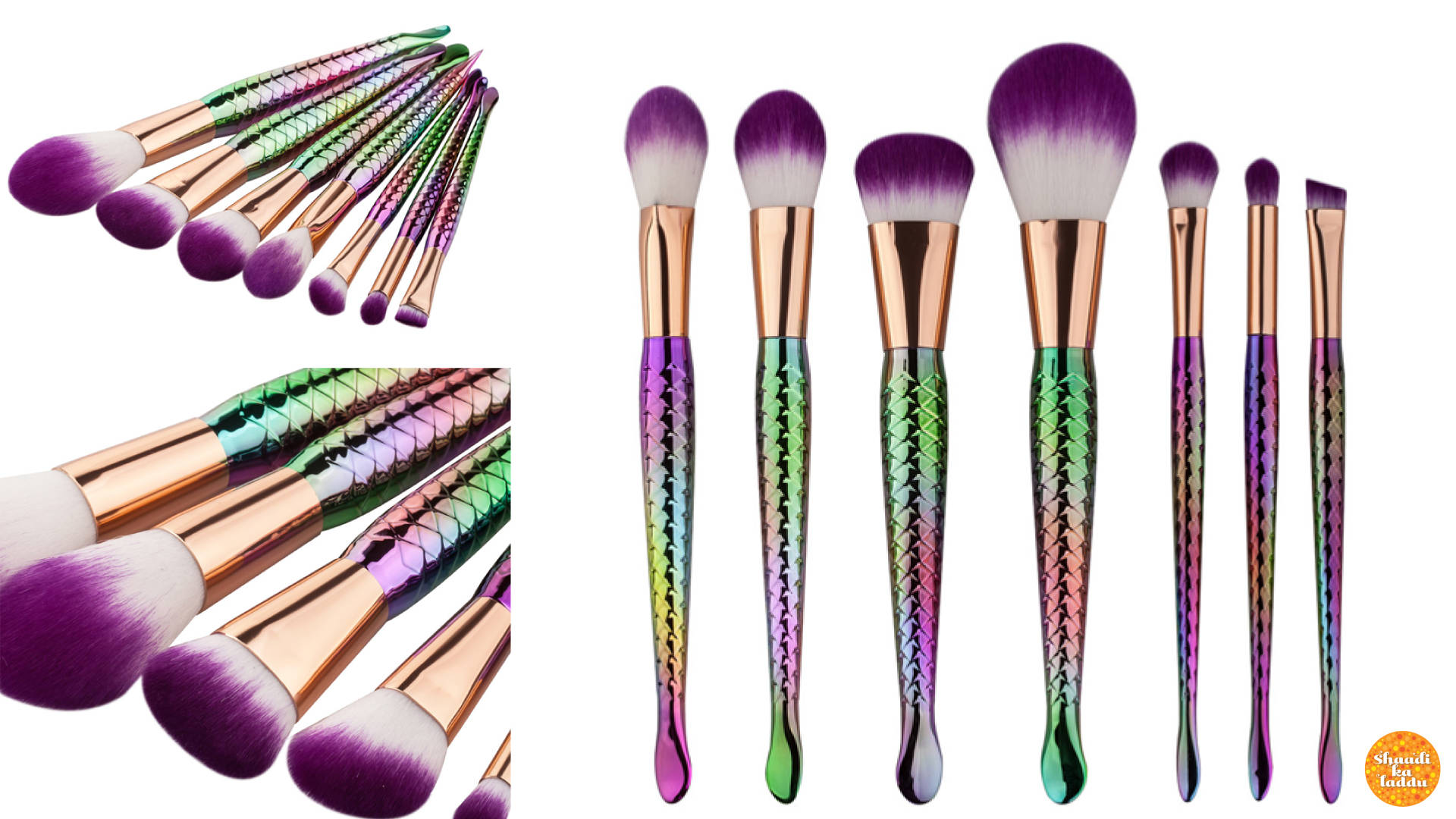 E.l.f.
E.l.f. brings you a range of cruelty and gluten free vegan brushes that's great for a beginner and boasts of a pretty decent variety of brushes. The Luxe Brush Collection consists of eight brushes, including one double-ended one, effectively making it nine. The brushes cover all from liquid products to powder blush to everything your eyes need. The E.l.f. kit comes modestly priced, making it a strong competitor in its range.