With winter comes wedding season. To shiver or not to shiver remains the question each season. With the latest trends,  one need not compromise comfort for style for warmer options are now here to preserve your look and help you dazzle the wedding functions in all your comfort.  By following some very simple guidelines, it's easy to come up with an outfit that'll make summer wedding attires look lackluster.
So, no need to contemplate donning a sweater or torturing yourself with bitter winter evenings for our favourite looks are here to rescue your fall-winter wedding outfits.
Save Your Summer Shockers
Why shiver in the winter with your daring backless and sleeveless cholis when sleeves are all the vogue this season? Embellished blouses in velvet and in other thick fabrics can definitely keep you warm while making heads turn for your glamorous avatar at any event.  Creating a fusion look with chic ethnic and western tops also opens up as an option with full coverage tops. The good news is that trends by Sabyasachi Mukherjee and Anju Modi offer you heavily embroidered full-sleeve blouse designs with embellished high necks as well.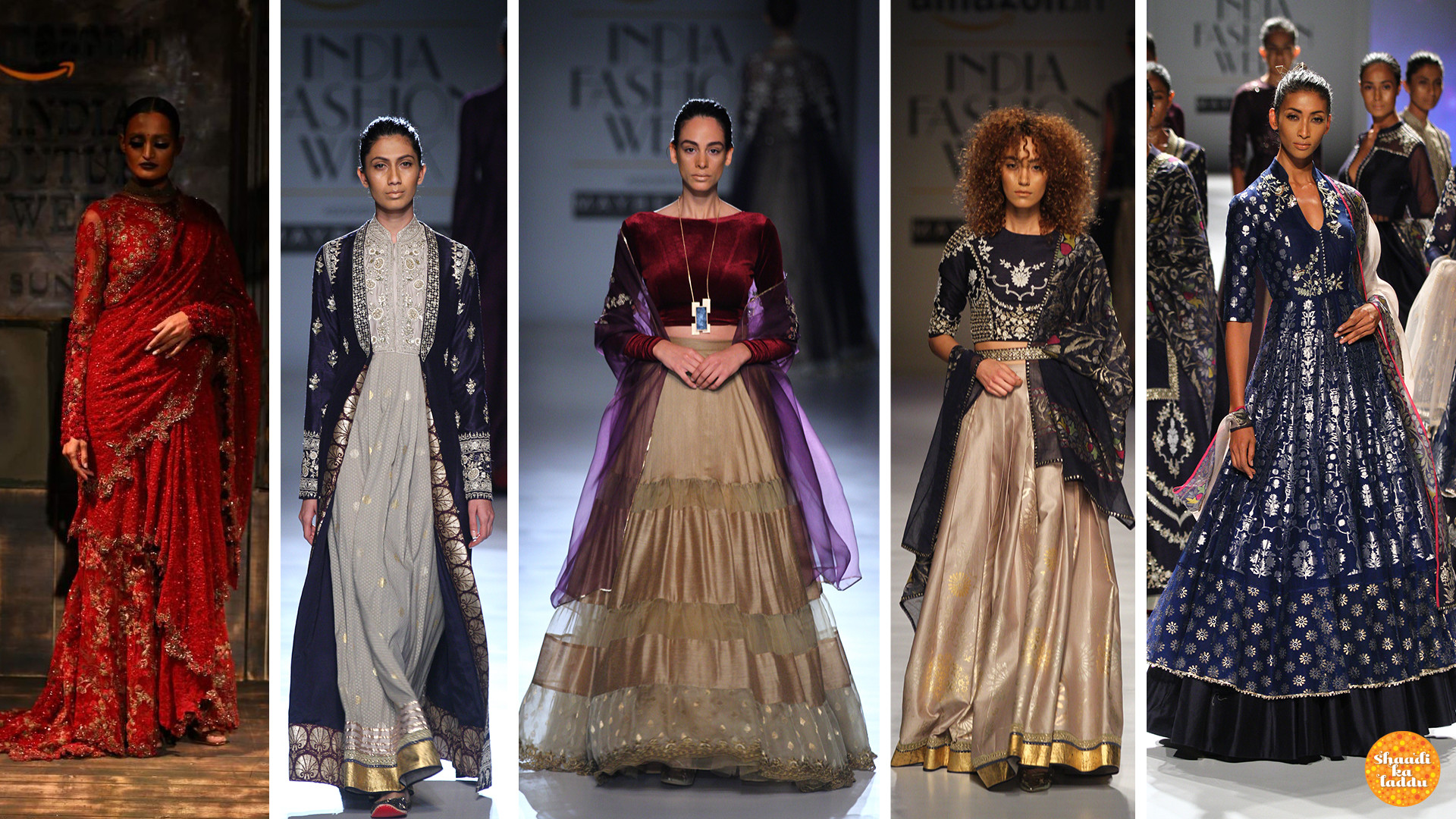 Warmest Foot Forward
Open toed and strappy footwear look out of place on freezing cold wedding evenings, considering they're not weather appropriate.  Heels like stilettos are also uncomfortable for the hours and days Indian wedding functions last. Taking advantage of the weather to get footwear that can be both comfortable as well as wonderfully embellished seems like a brilliant win-win!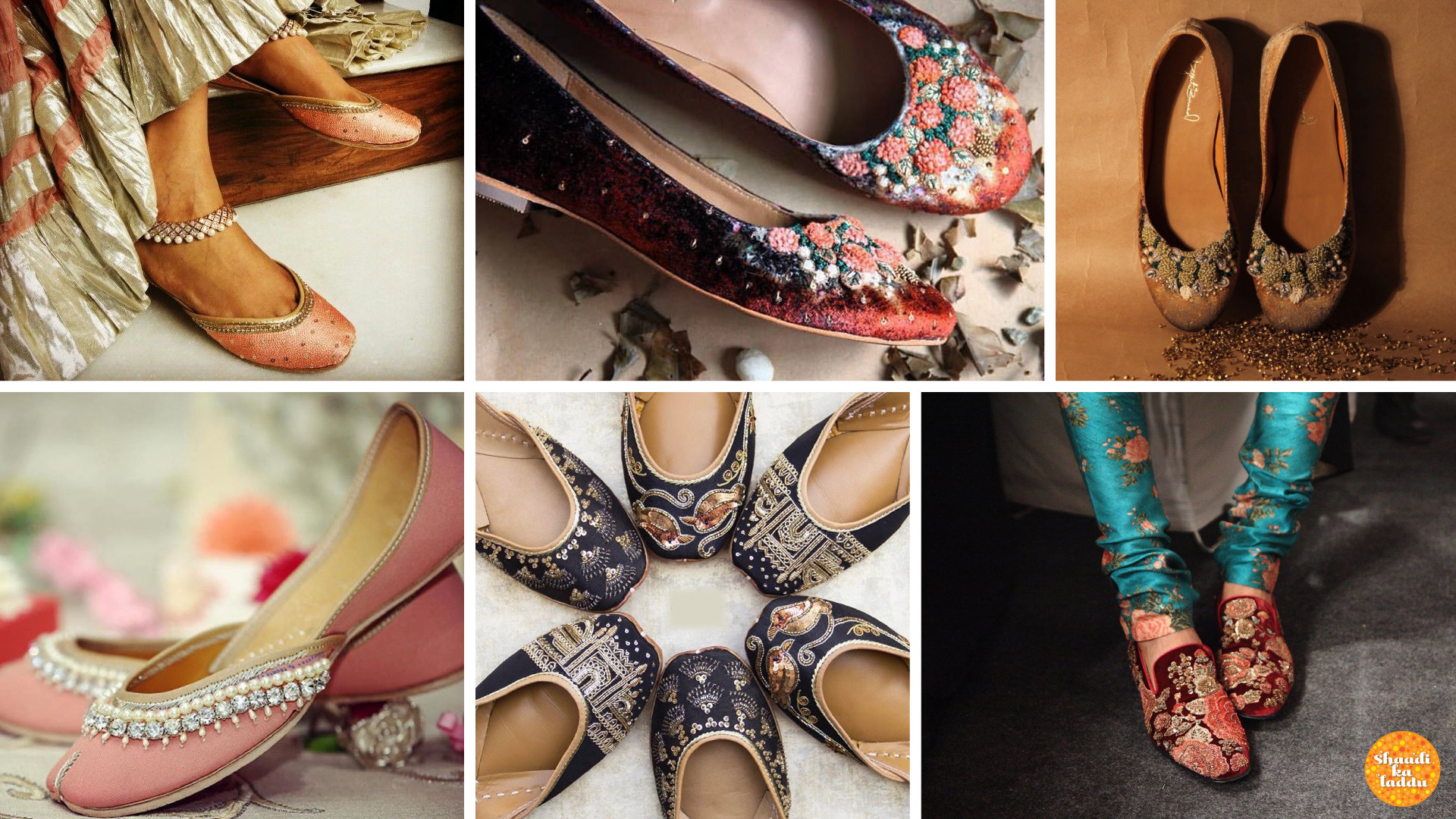 Layers Of Bling
With fully covered blouses and tops, one can easily stack up on warmer underclothes under your fineries. Apart from warming up from within, the option of heavily embellished draperies opens up.  Fabrics like silk would be completely out of the question for warmer seasons. Several designer studios like Studio Kairi, Strands of Silk and Panache Haute Couture even have multi layered designs. At the end of the day, a traditional dupatta can be entirely substituted with a classy shawl as our Bollywood fashionista Sonam has been seen sporting.  Even models from Sanjay Garg's 'Mashru' collection, brimmed with stole wrapped looks.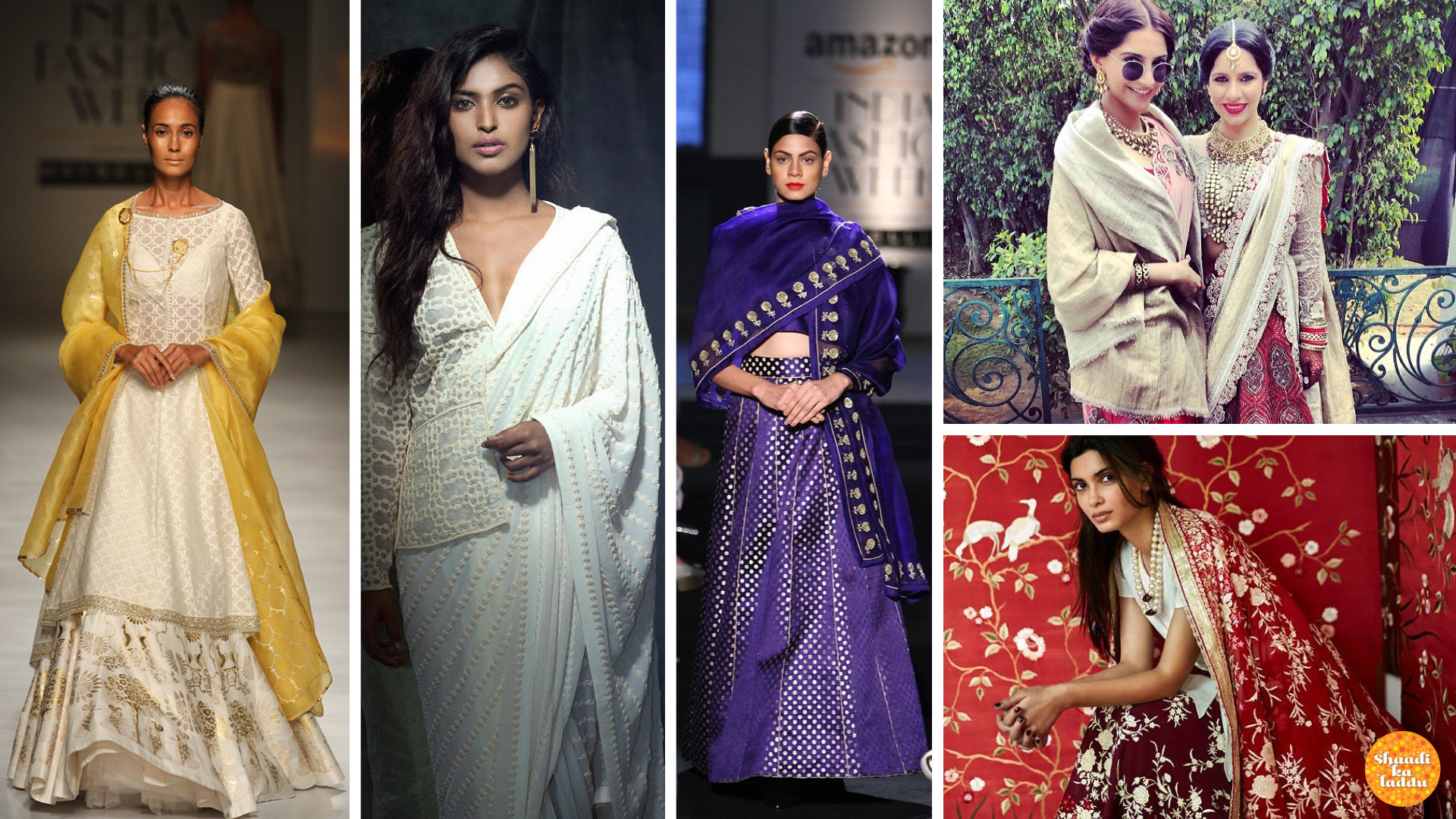 Accessorize!
Weddings and festivals are such occasions where one need not shy away from colour and get drenched in bling. With winter, one need not worry about all the accessories irritating the skin and making you a sweaty mess. With fall weddings, freely adorn yourself with all the accessories that go with your wardrobe, being careful not to overdo it. At the end of the day, you're bound to get some heads turning.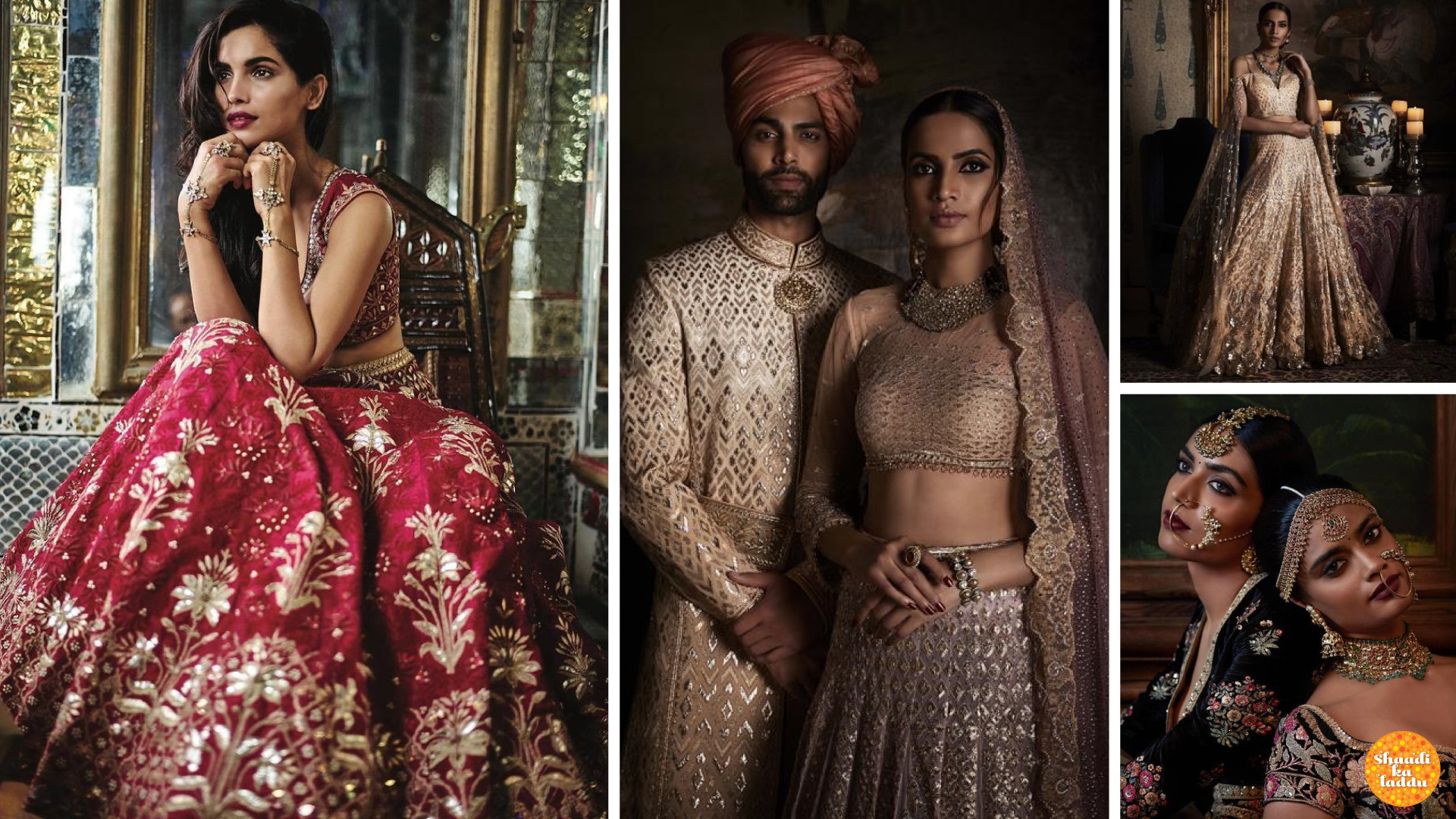 Fusion Fever
The full-bling Indian wear of weddings isn't everyone's taste, and for those of you that prefer more western wear, ethnic fusion is all the rage these days. Masaba Gupta's jacket dresses or Anju Modi and Pallavi Singhee's collection at the Lakme Fashion Week can give you some brilliant fusion design cues. Ethnic fusion offers to be both warm and comfortable, apart from being in vogue as well. To add a bit of contrast, an ethnic looking bracelet or clutch can be paired with some leather footwear and a trenchcoat, along with a class exuding watch.