Fashion and the art of dolling up is traditionally left to women, but with weddings, men are anything but spared. Besides, good attire makes for an incredible asset and makes sure you leave an impression. Sherwani's have been a statement making and a standard option for wedding wear for some time now, but do you really know your sherwani? With the boom in the variety of sherwani you can get, here's a compiled list of five types of sherwani's and what their unique design has to offer.
Indo-Western Sherwani
As the name implies, this sherwani combines the ethnic and the western in a seamless way. They combine contrasting hues with traditional embroidery and embellished designs along with western accents. The sleeves end with western styled cuffs that are often adorned with regal buttons and cufflinks, gems and beads.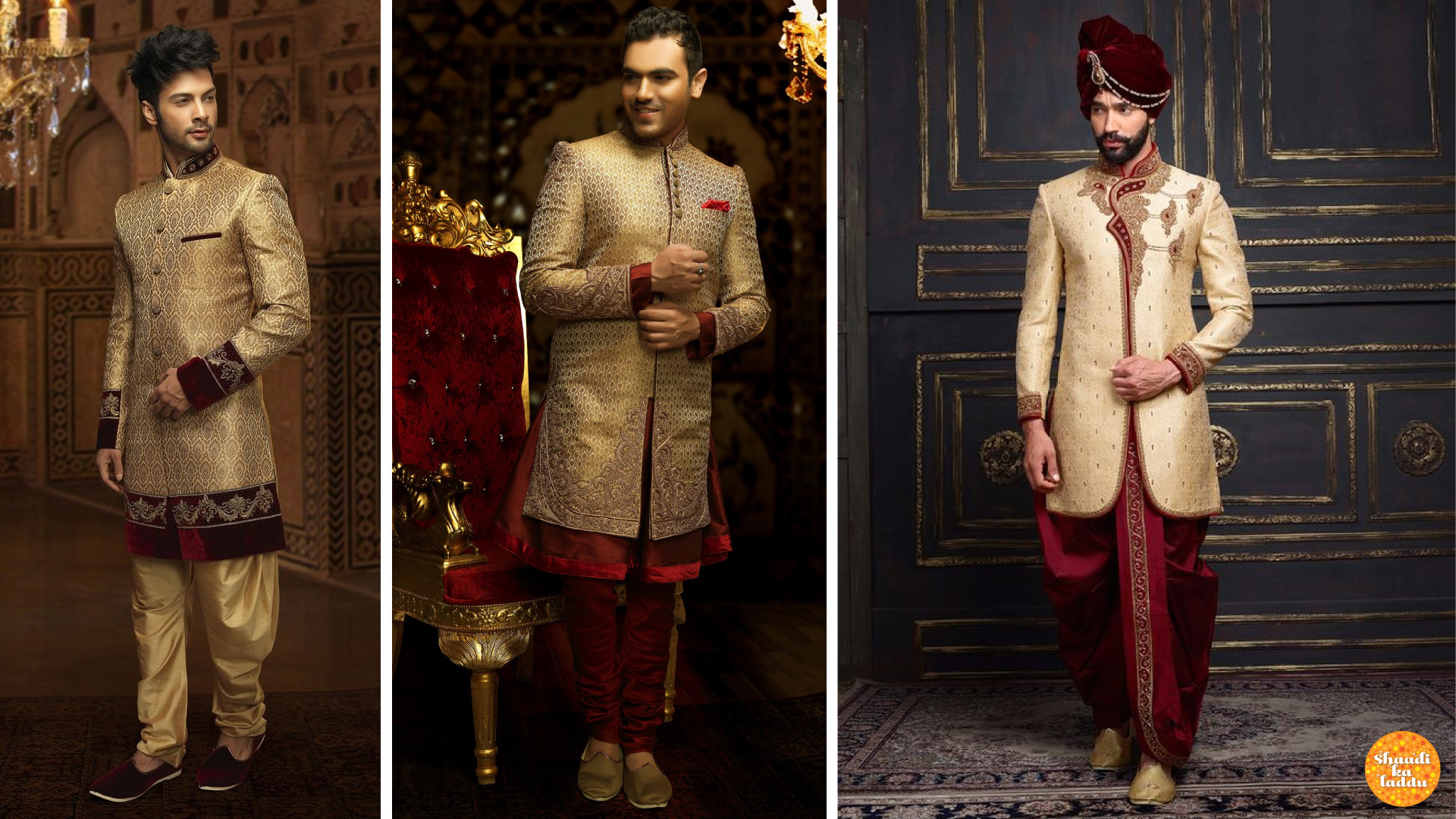 Angrakha Sherwani
The Angrakha Sherwani's rising popularity is undoubtedly its all-roundedness. The dropped neckline and raised collar make for a very desi style statement. The Angrakha accentuates your upper-body and highlights your chest and shoulders, so if you're fitness conscious and have been working out, this is a fantastic way to make use of all your effort. Coupled with the form fitting nature of this type of sherwani, you often have intricate embroidery to go along with the overall masculine look.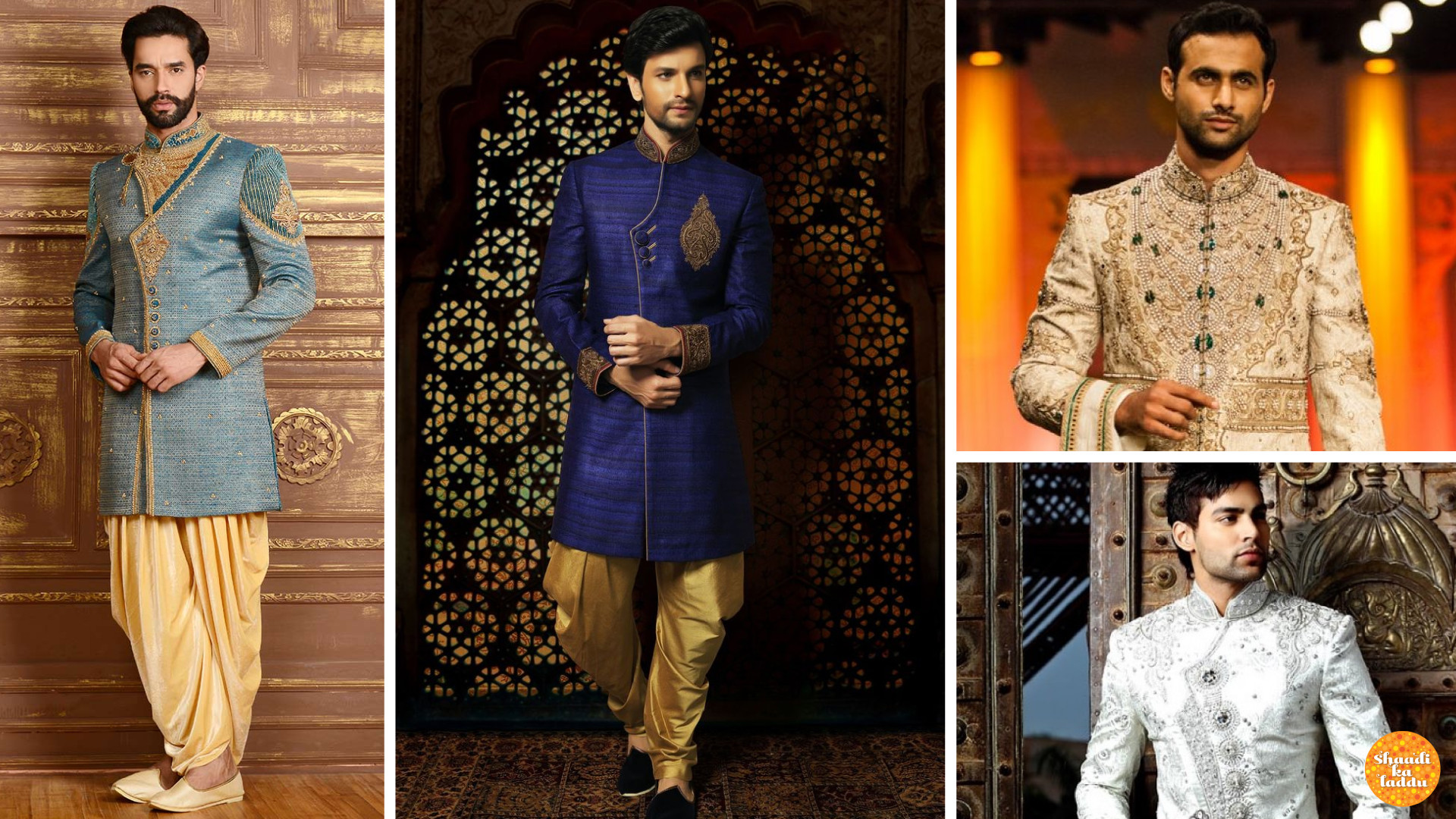 Chipkan Sherwani
Inspired from the Mughal era, these sherwanis are a reflection of royalty. If you prefer heavily ornamented wedding wear then this is for you. The designs of the Chipkan style sherwani exude a regal aura and are adorned quite heavily with a slightly more layered look, sporting detailed embroidery and mirrorwork. Donning one of these is surely going to make an impression at any wedding.  Perhaps a great example is Hritik Roshan's dazzling Chipkan style sherwani from 'Jodha Akhbar'. Truly fit for royalty!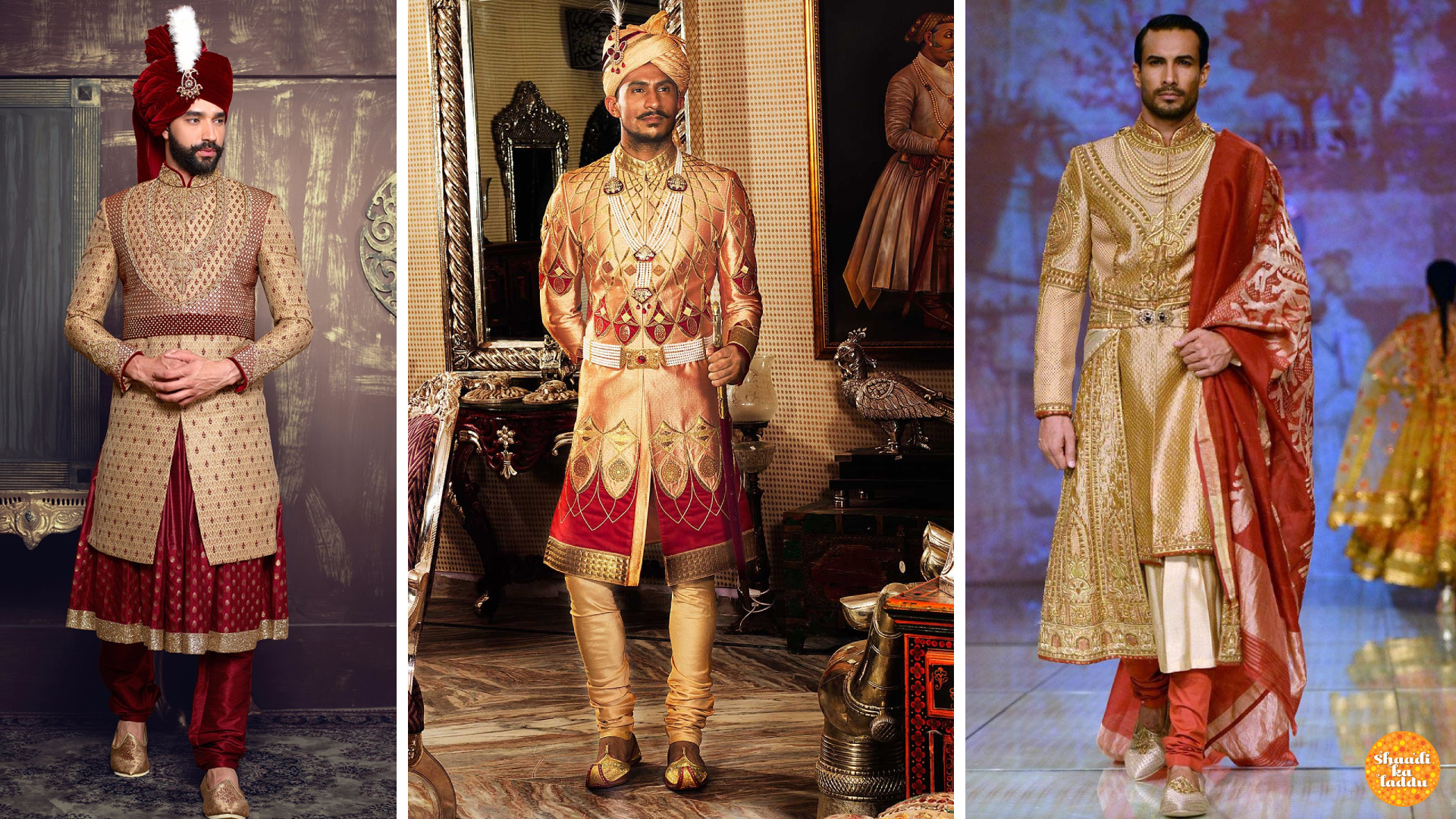 Jodhpuri Sherwani
Another style from the closet of the royalties is the Jodhpuri sherwani. As is with anything from the royal Indian heritage, the Jodhpuri comes heavily adorned and decorated. With a slightly westernised fit and cut, the Jodhpuri sherwani's look is kept quintessentially Indian with the full embroidery it sports. Most of these kinds of sherwani are on the steeper end of the price range due to the expertise of craftsmanship that goes into them, but they are certainly very impactful in the presence they create!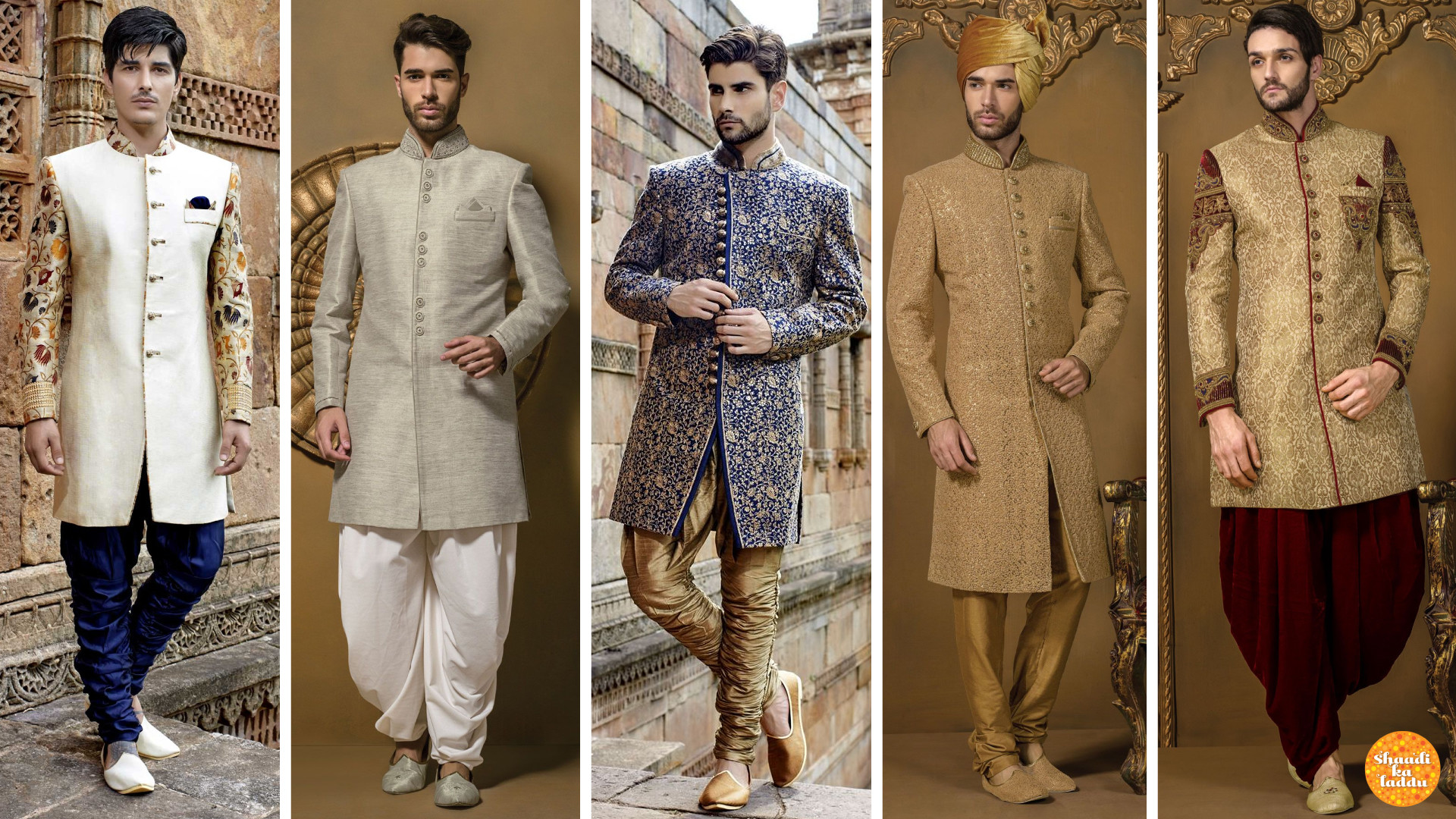 Pakistani Sherwani
These types of sherwani have slowly but surely infused their way into the wedding garb of Indian functions. It's unique bodice work and embroidery holds it a class apart. The overall look the Pakistani sherwani creates makes it a popular choice with grooms as well as other men attending the wedding functions. Paired with a churidar to accentuate the linear look, the Pakistani sherwani holds its own with its full and vibrant colour and sleek fit.