Everybody is aware of the fact that winter season means shaadi season for us!
Your wedding is the one day you need to look your perfect, best, stylish self. While the last statement is true, the cold winter weather is also something every bride must keep in their mind while deciding on a wedding look. There are two ways to deal with this predicament. You can either incorporate warmth in your wedding dress by using elements like velvet fabric or full sleeves ensembles. Or you can get trendy by using some of these really cool add-ons.
1. Draped with Elegance!
Pairing shawls with Indian wear are a timeless combination. Velvet is an easy favourite but Alpaca, cashmere, pashmina, satin, silk and linen are some other fabrics you can consider pairing your wedding dress with. Alpaca, cashmere and pashmina are from the wool family but these fabrics are more lustrous, lighter and much warmer. They are a dressier version of the good old wool and give a classy chic look outlook. The same goes without saying of silk and satin. These two come in a variety of weaves, flexibilities and varieties.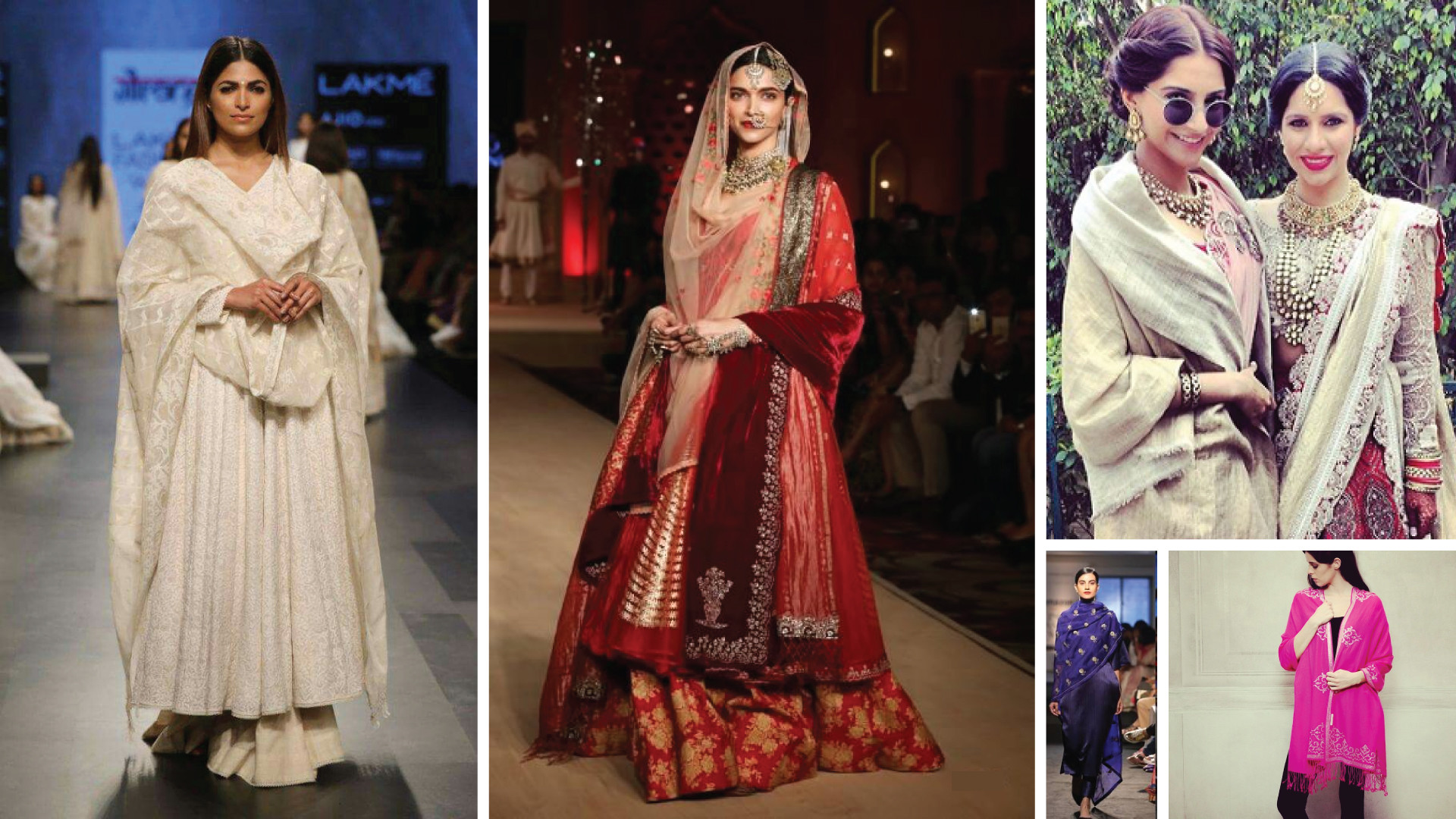 2. For The Princess Look – Just Throw It On!
Westernized Indian wear is quite the trend this season. With lehengas featuring pockets and Indian-ised wedding gowns, this trend is catching on fast. These two elements can be included in the outfit itself but another innovative add-on which will instantly make you feel like a princess is the cape or the throw! If you don't want a jacket or shawl to cover you up entirely, a throw around the shoulders is a great option!  You could even fashion an embellished velvet cape and line the hem with fur to give your wedding dress a unique edge.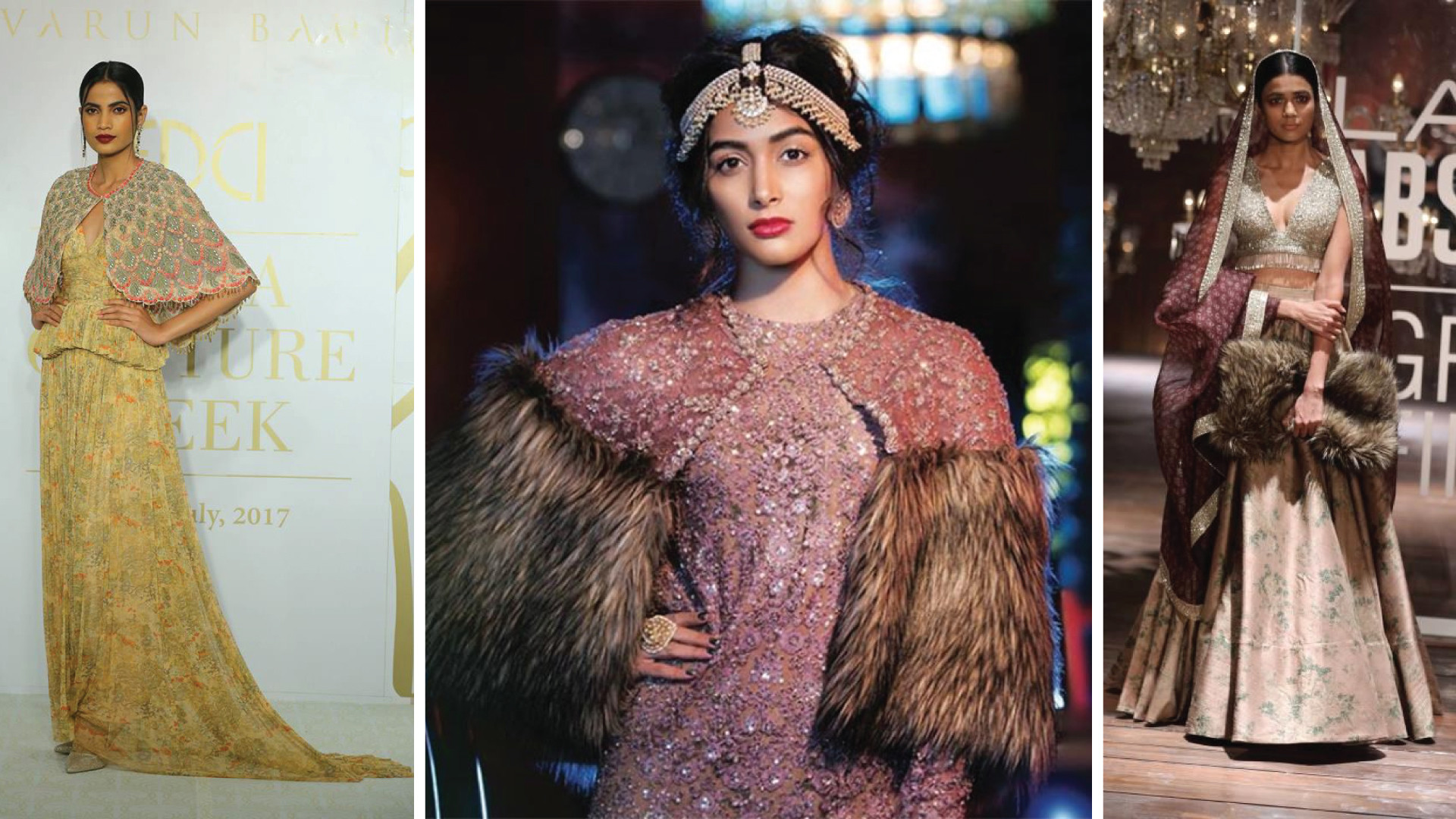 3. Jackets And The Modern Diva
While elements like the kothi have been used since many a years to pair with wedding ensembles, another trend to join this league are the jackets. For a very long time, for the bride's attire, it was all about showing off the blouse or the saree or lehenga. But now, it is the age of the jackets and the jackets share either an equal amount of screen space or many-a-times, are the centre of attention.
Let's face it, the Delhi winters are strong enough to chill you to the bone and this little quirk especially fits the bill when talking about the winter bride.
Shorter jackets, with a touch of the formal, can be embellished as heavily as the blouse, and give the bride and ensemble an ultra-smart and chic look. On the other hand, every Indian bride who had a dream of having a train while still wearing a saree can rejoice! The super long jackets come in a variety of styles and the train is just one feature more they can accommodate. The best part about the super-long jackets is the sheer play. You can stay warm and comfortable and still show-off that stylish blouse by making parts of the jacket sheer and playing around with transparency and translucency. Sonam Kapoor's Cannes outfit and the several times these have made an appearance on the runway is a testament to the fact that the long-embellished jacket is a definite show stealer.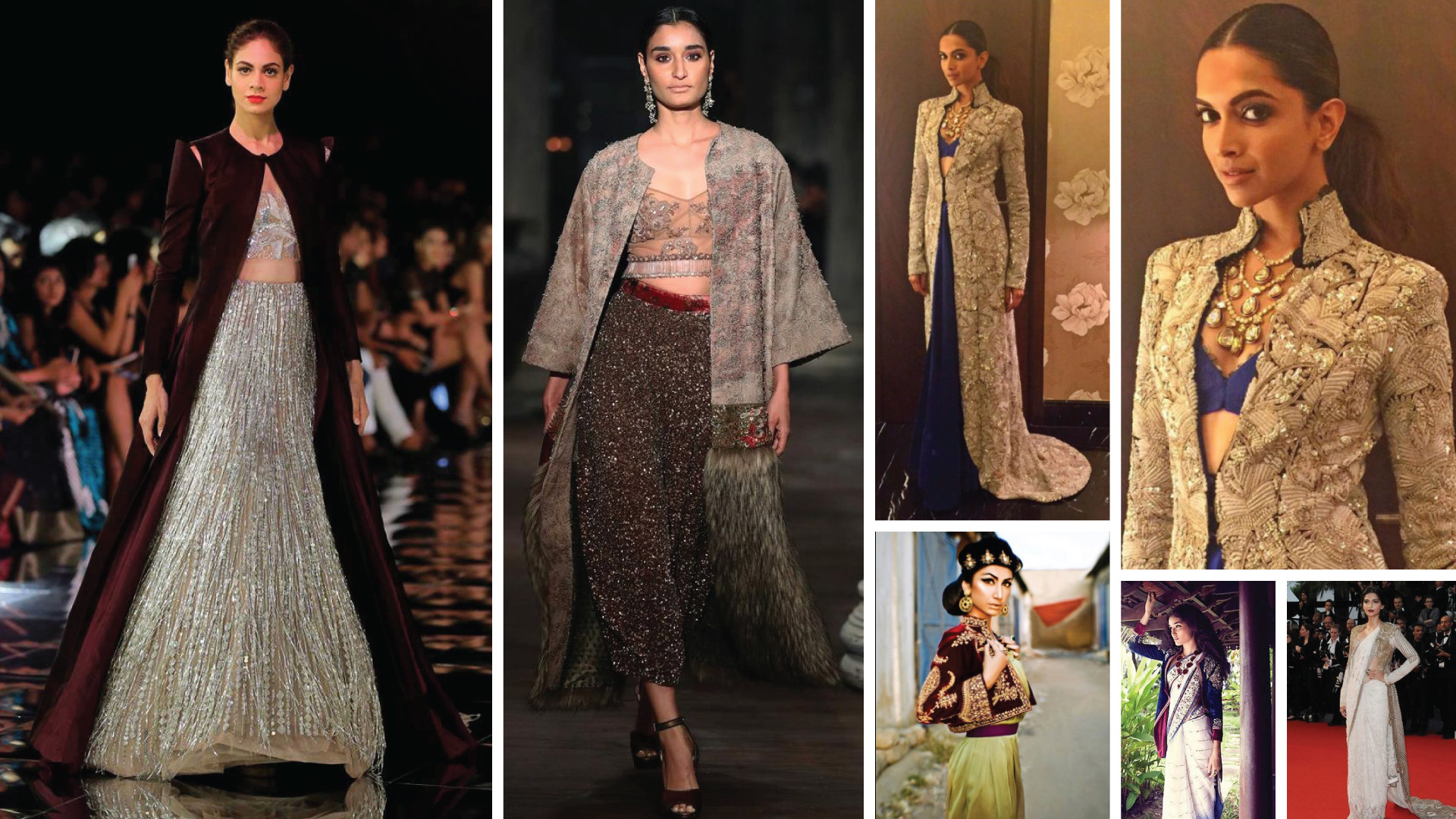 4. Fabrics That Keep You Warm And Toasty
If accessories are not your cup of tea and you want to keep your outfit traditional, custom made lehengas and sarees in velvet, part wool, raw silks and cotton blends are a great way to keep warm for the December to February wedding dates. Work with a designer to incorporate just the kind of styles you are looking for in cloth that is both lustrous and cosy – Kashmiri bridal embroidery can be a great inspiration!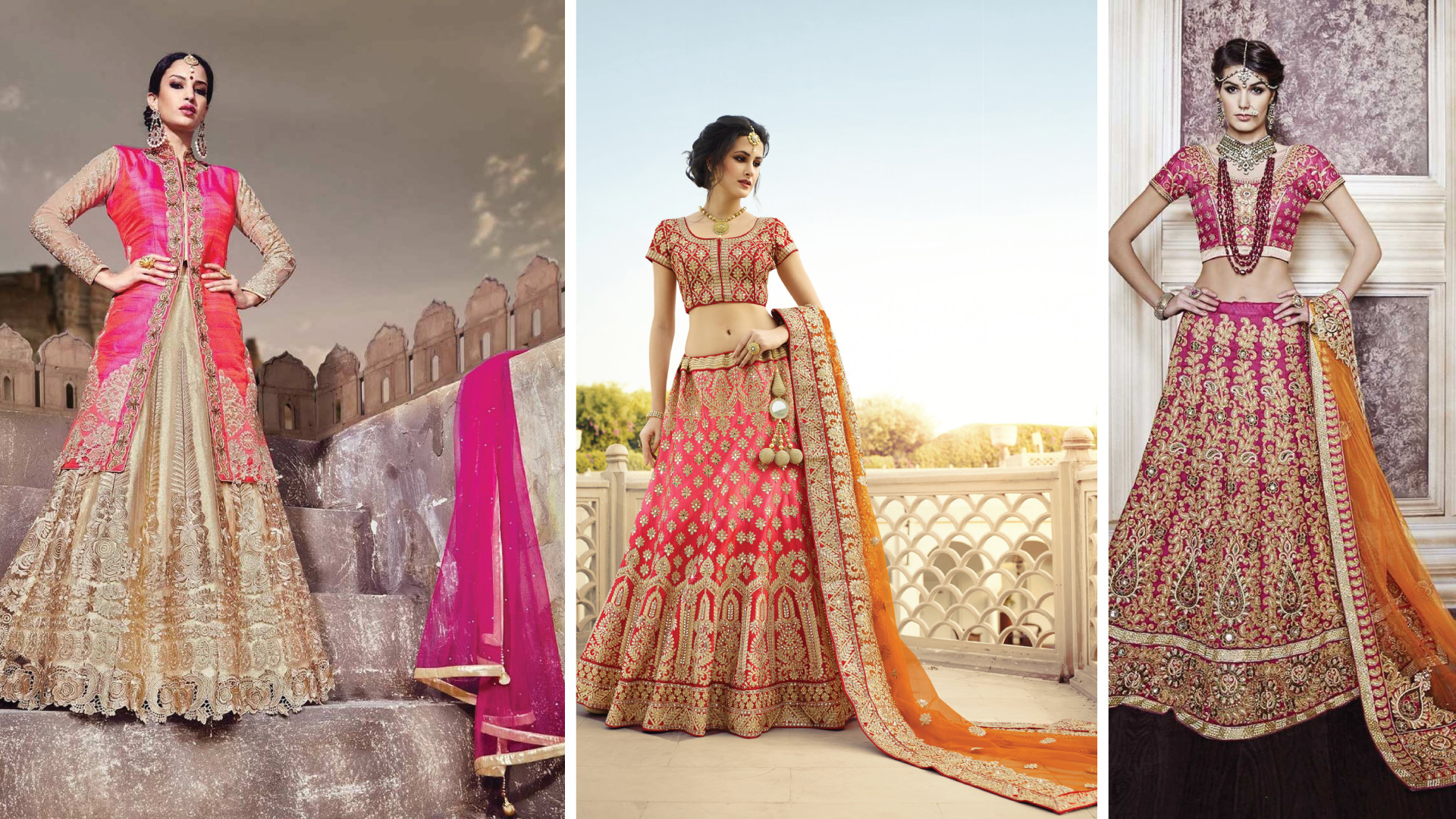 5. Stylistic Alterations – Tradition All The Way
Prone to feeling chilly easily? Don't be a shivering bride just to keep up with tradition – you can look just as stunning with a few stylistic tweaks. Sleeves of course, are the first addition you should be making to your outfits, in fact heavily embroidered blouses with long sleeves are in vogue and look beautiful. ­
Looking for something different? Traditional half-sarees worn in certain parts of Rajasthan and Southern India layer up and keep you warm, simultaneously giving you more fabric to customize with embroidery, brocade, hues and details.