Weddings are a time for celebration. Amongst all that happiness and rejoicing, there is a whole lot of stressful event management that happens.  Also, for a quirky couple, decorating for a wedding function can become quite disheartening as it begins to look and feel like any other wedding. The surest way to add a zing to your wedding is getting hands on with quirky and easy DIYs. You're sure to get rid of a lot of that wedding stress if you just let your crafty side take over and get creative. Here's some inspiration and ideas to get you started!
1. Chai-lights
Tealight candles are super handy and affordable as well. Why not deck out some classic chai glasses with glitter and sequins and add some tealight lamps to create a whimsical little candle lit decoration? You could even swap the chai glass out for a wine glass, and switch up the decoration to a paper lampshade.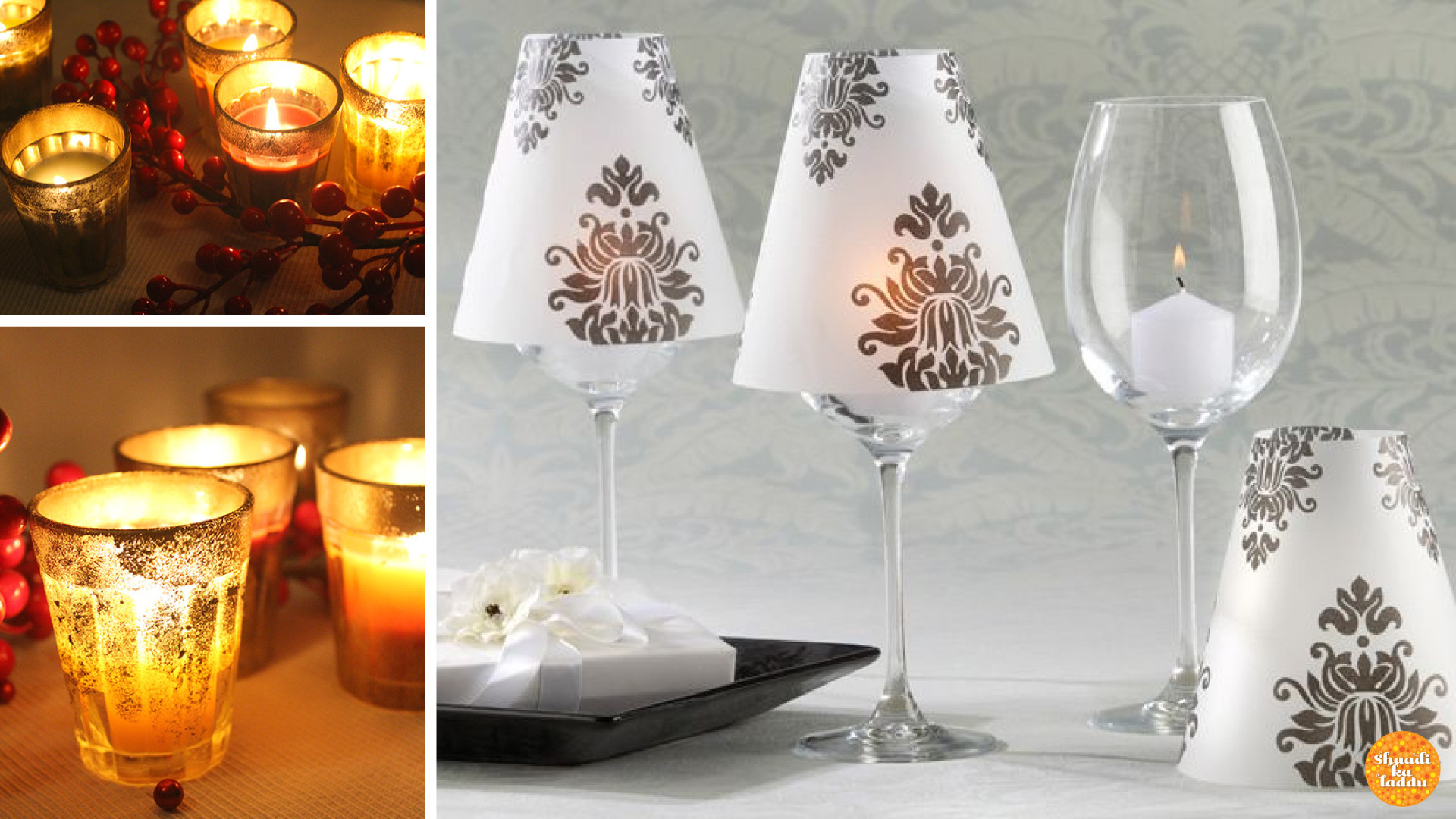 2. Say Cheese!
Photo booths are always a hit at any event, and weddings are no exception. People come dressed in all their fineries and a great way to break the ice is to get them a photo shoot at your quirky little photo booth. Hand-make some props for your little booth, maybe even throw in some inside jokes that your family and friends have!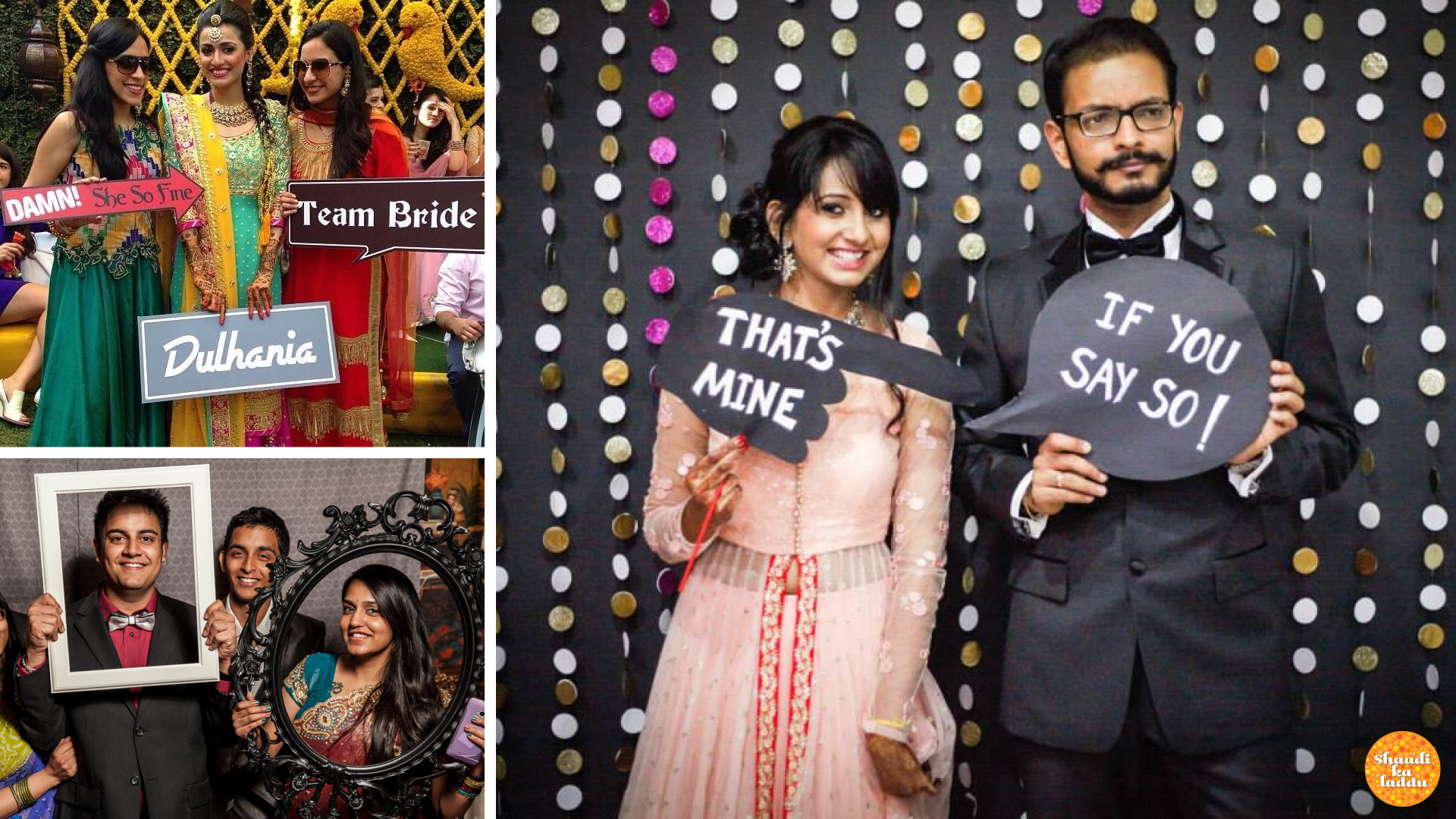 3. Wedding Signs
Signs and posts with quirky directions serve a utility as well as add to the overall fun look of your venue. Add some Bollywood phrases, or just the bride and groom's name with some cute little romantic tidbits. These are sure to be a hit!
4. Thumb Print Guest Book
A great little way to remember your special day with all those that attended is a guest book with everyone's thumbprints. Make a little family tree, or maybe just draw in a large dupatta and let everyone's multicoloured thumbprints make a very special little keepsake.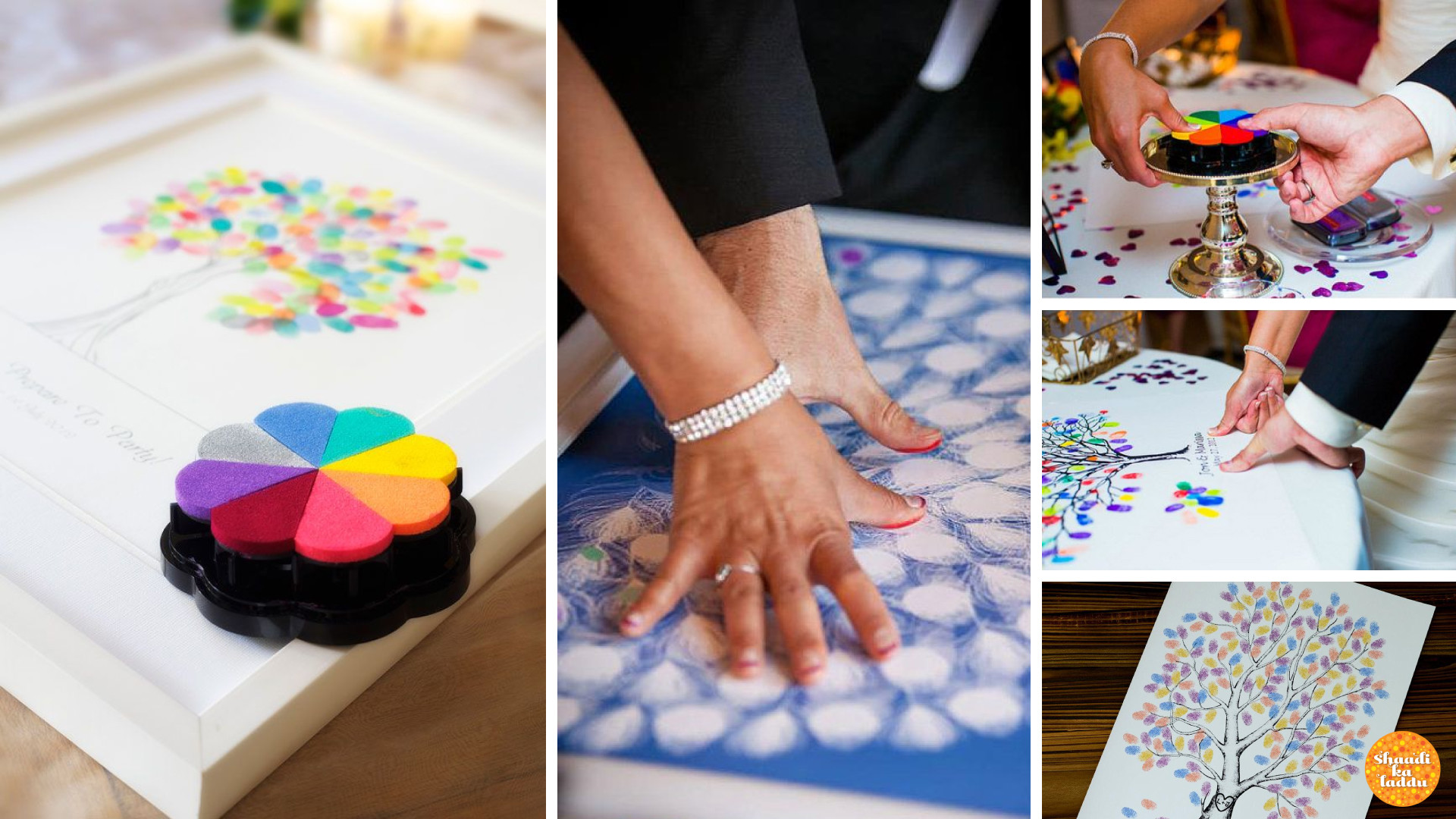 5. Who Let The Dogs Out!
Why should your pet's miss out on the fun? Make them little placards and signs, simple little tags along the lines of something like, "I'm from the bride's side!"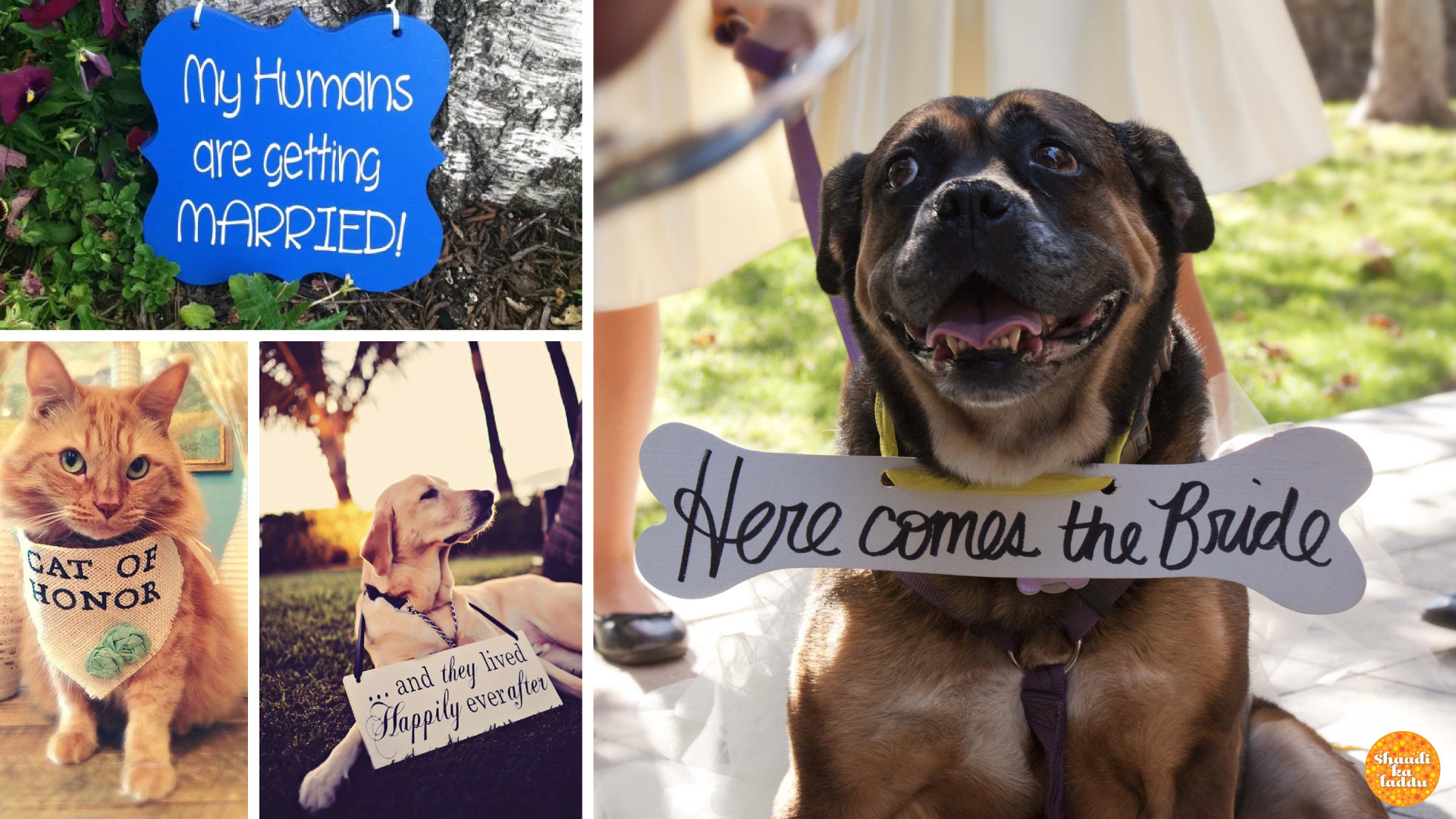 6. Little Ones
Children often get bored with all the sophisticated adult interaction. Why not boost their confidence and give their little hands cute placards too? "It's too late to run! Here she comes!"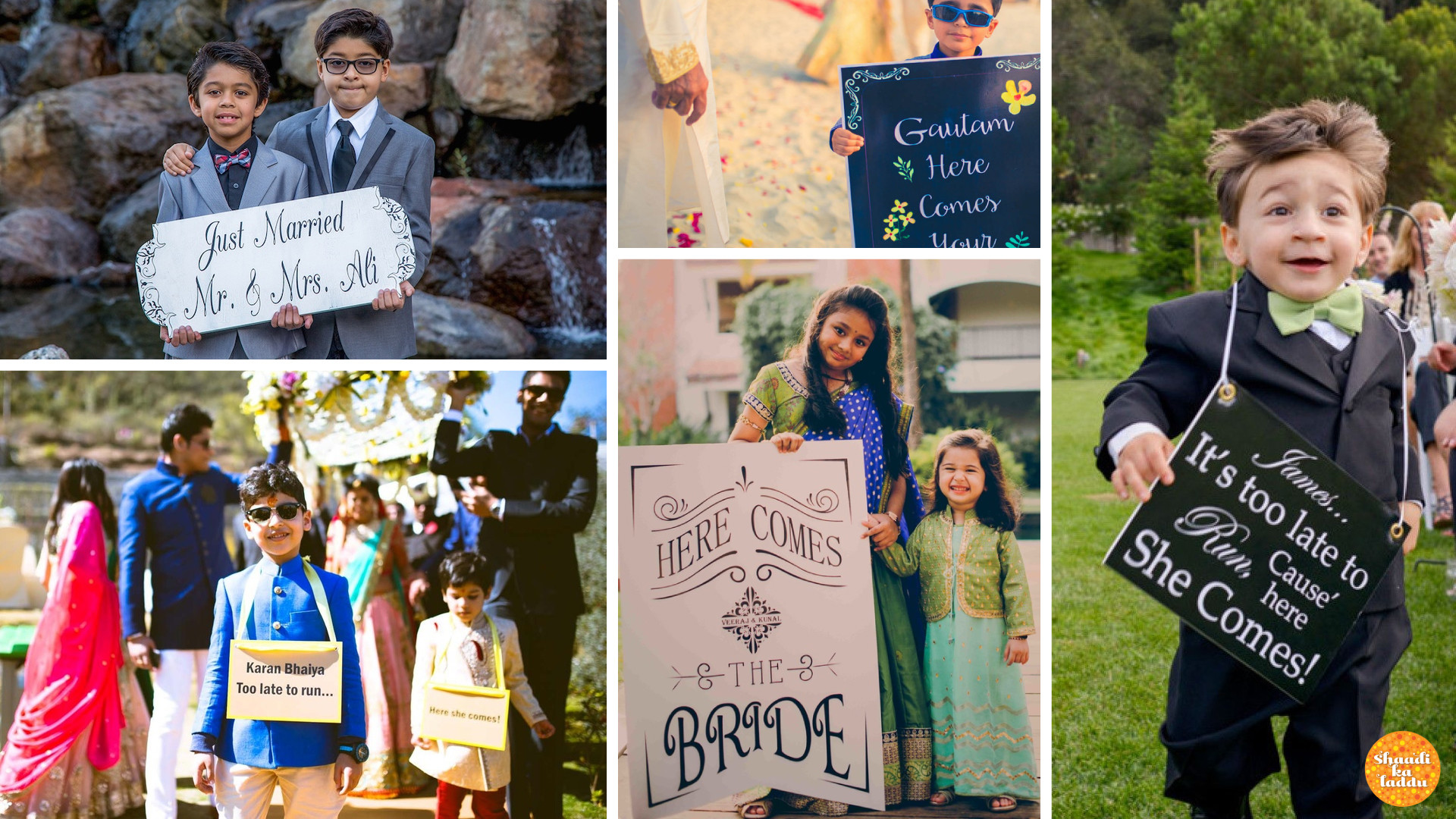 7. Centerpieces
Skip those elaborate and expensive bouquets for table centerpieces. Collect the old jars lying around the house and fill them with wild flowers or even some small plants. Finish the look of the jar with some strips from an old saari or even hemp strings.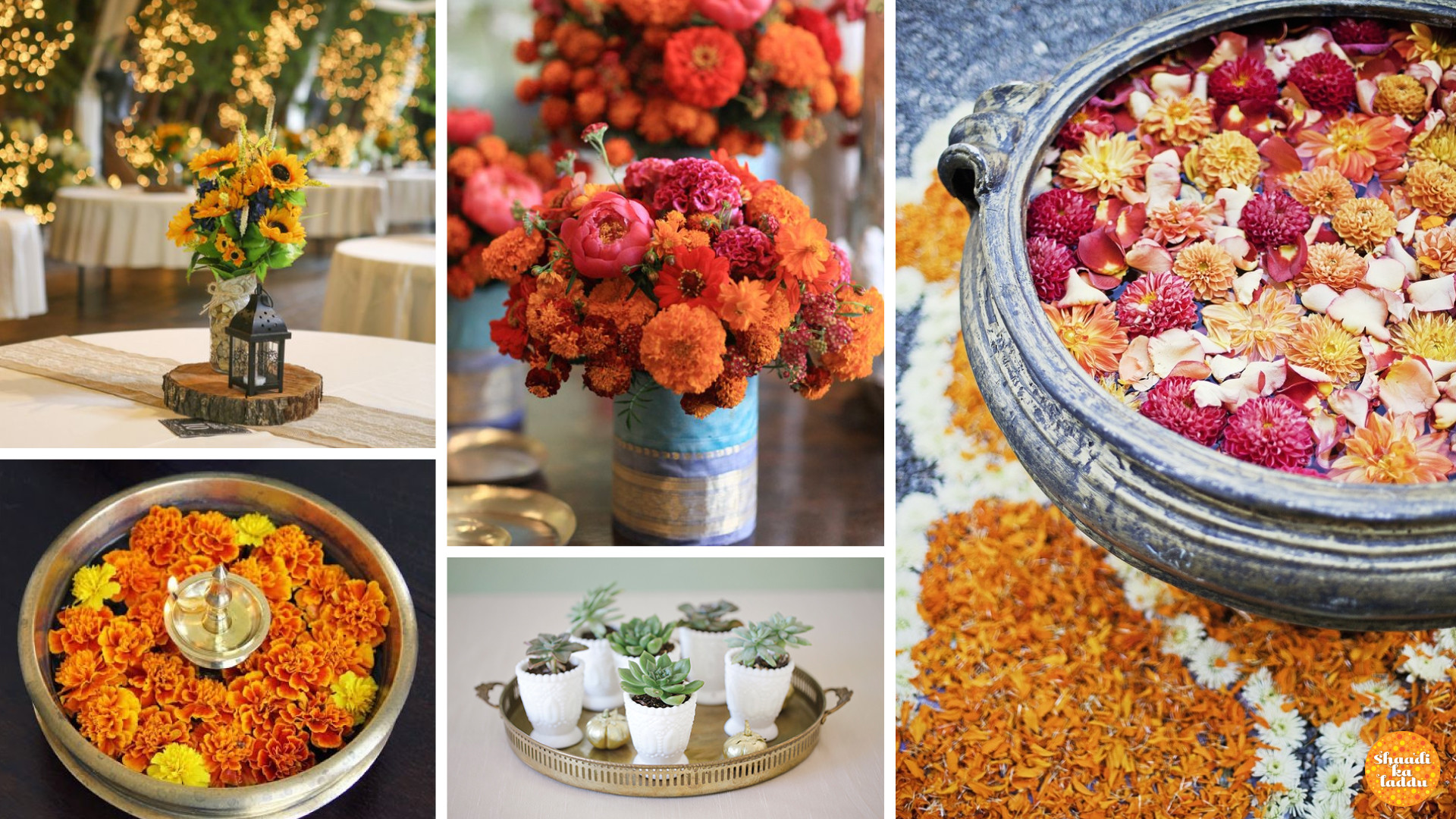 8. Standalone Decorations
If you need to fill up a corner with some decoration or need to do up an area around a table, ladders make for a handy go-to option. Simply put up two of them and drape some dupattas or saaris around them. You could set a few flowers onto it as well as a few fairy lights to add to its nighttime appeal. Don't' shy away from glitter if you feel like it!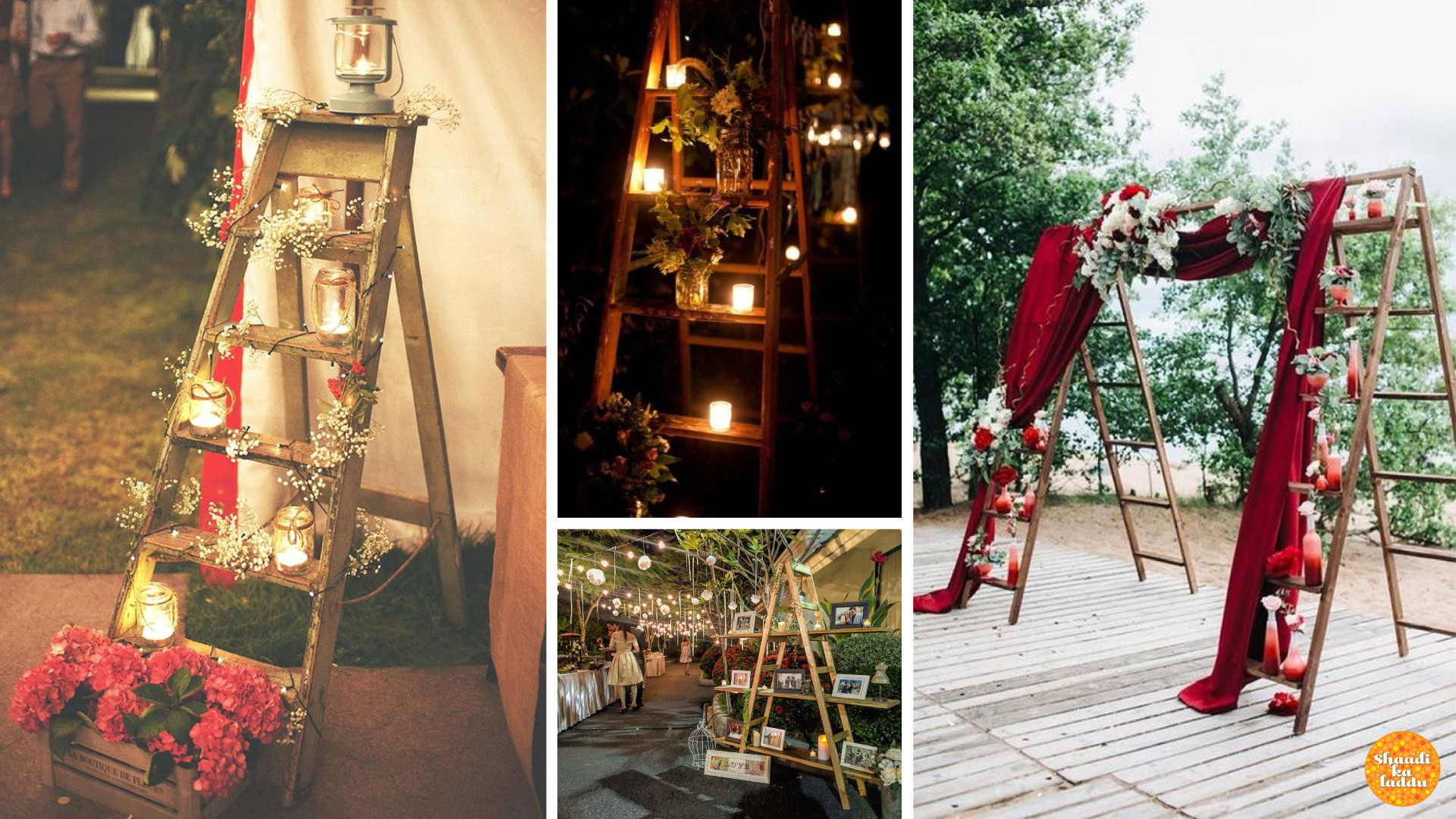 9. Rustic Lamps
A quick way to make little rustic looking lamps is to use hemp thread. Wrap the thread around a balloon and add glue to stiffen it. Attach these to LED lights or fairy lights and you're good to go!
10. Tissue Flowers
Flowers wither within a short time and lose their colour. They can also be expensive. Swap them out with some small and delicate flowers you can make yourself with some tissue paper. Make a long string of them or multiple strings and hang as you please!