The bride's entry—it is the big moment everyone is waiting for with breath abated. The first time a bride is glimpsed is like the first time the star of the movie is shown in a film. It is the big reveal. It is also the first time the groom looks at his bride, his partner for life. For instances as epic as these, you need proper fanfare and cheering. Thankfully, weddings have evolved to such a point where in there are several options available for the bride when it comes to deciding how she wants to make an entry.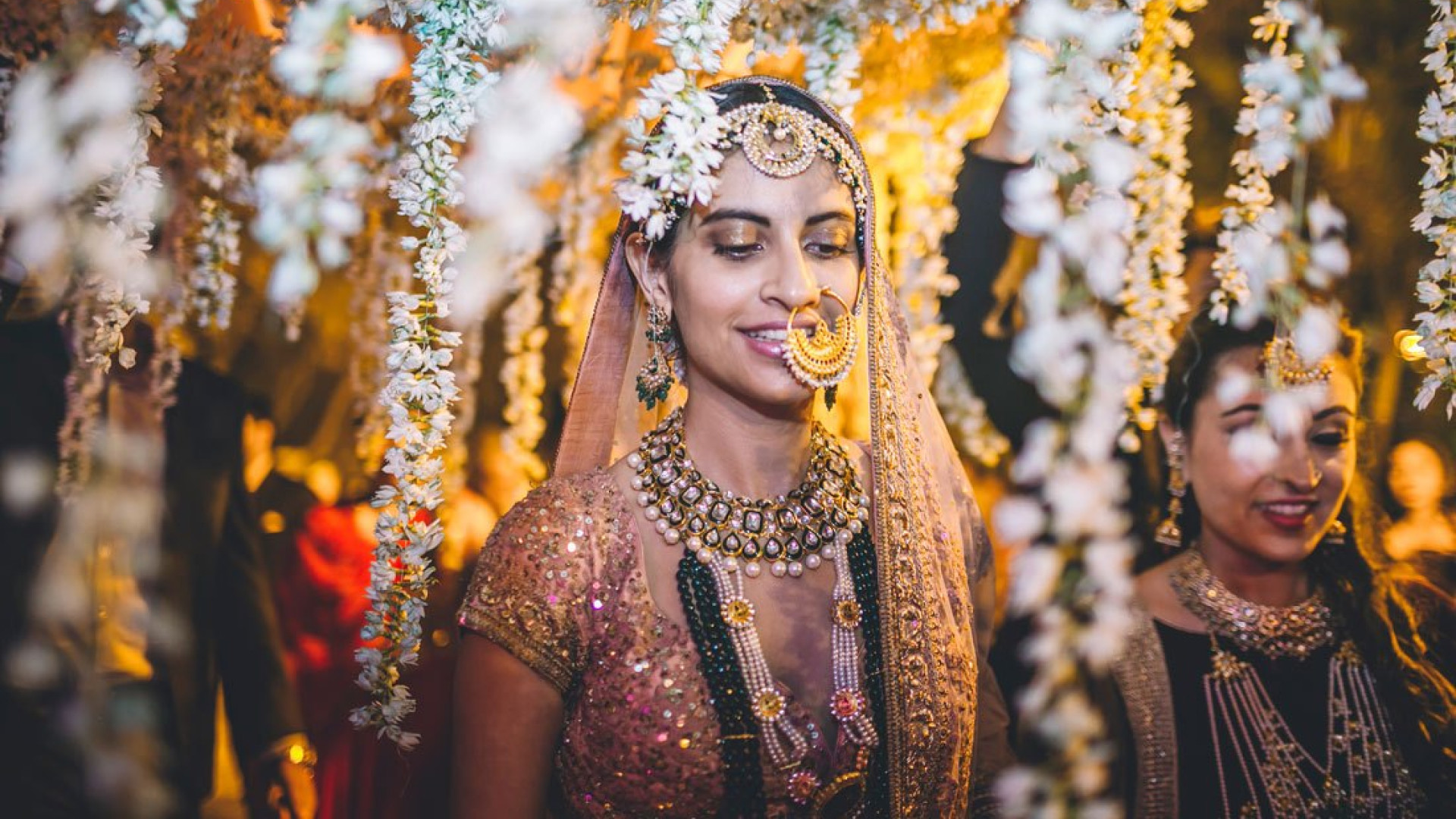 Set The Mood With Music
Din shagna da from The wedding story/ Phillauri and the slow version of Babira have become classics—and why wouldn't they be? They are perfect.
More soulful and slow entries these wedding seasons are Chal le chal by Devangi Chopra (for the Wedding Filmer) and Latika's theme from Slumdog Millionare.  Shubharam (from Kai Po Che) and Mangalayam (from Saathiya) are also favourites.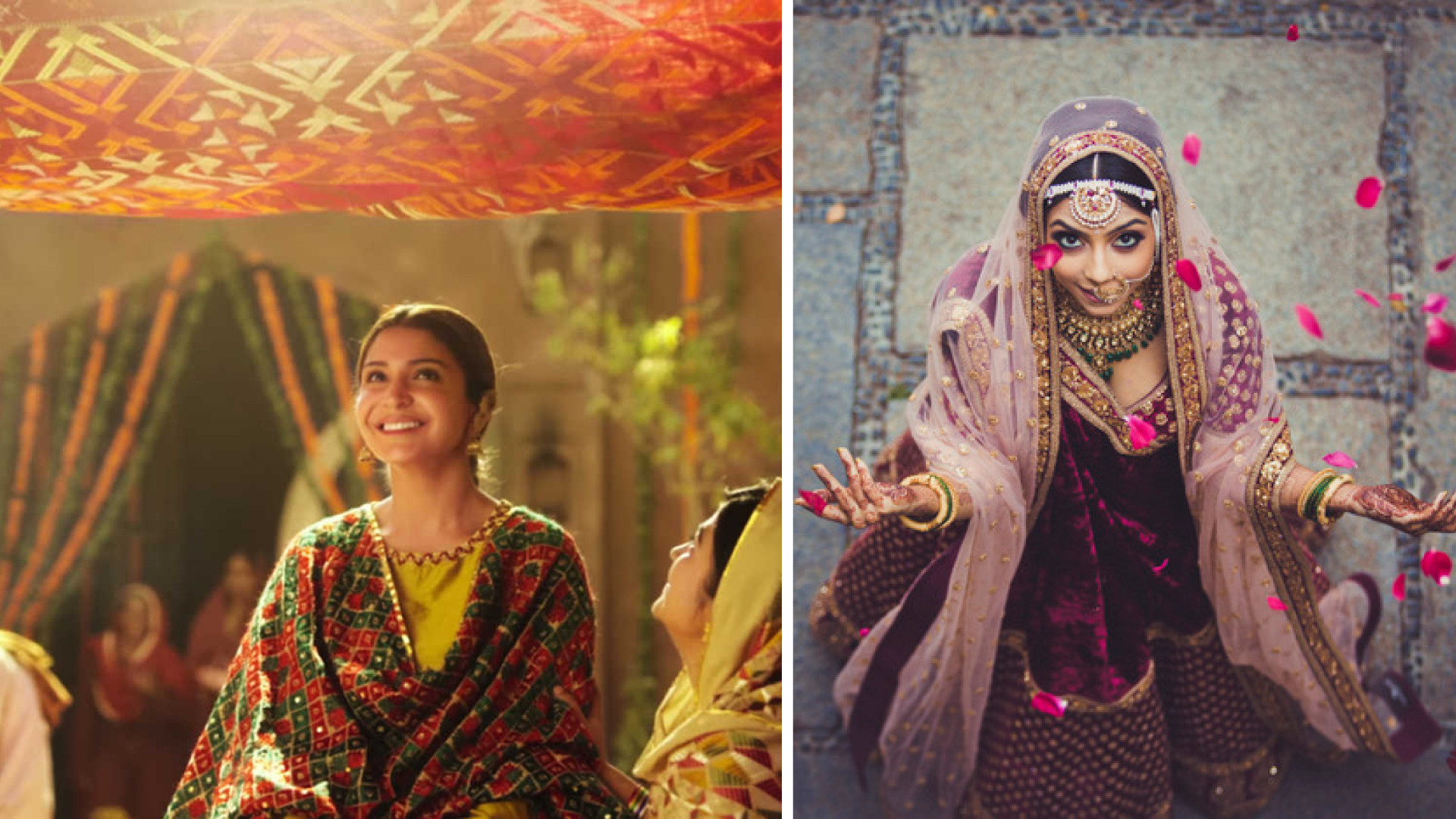 A Little Bhangra
Dancing your way into your wedding truly shows exactly how thrilled you are to be there. Remember the killer way in which Bipasha Basu entered her wedding? She danced her way in to the beats of dholak and drums played in her honour. Entering swinging exudes another level of confidence and this is a trend worth holding on to! It seems gone are the days of the timid brides. These are happy-go-lucky brides—and you can see that these girls are happy to be hitched!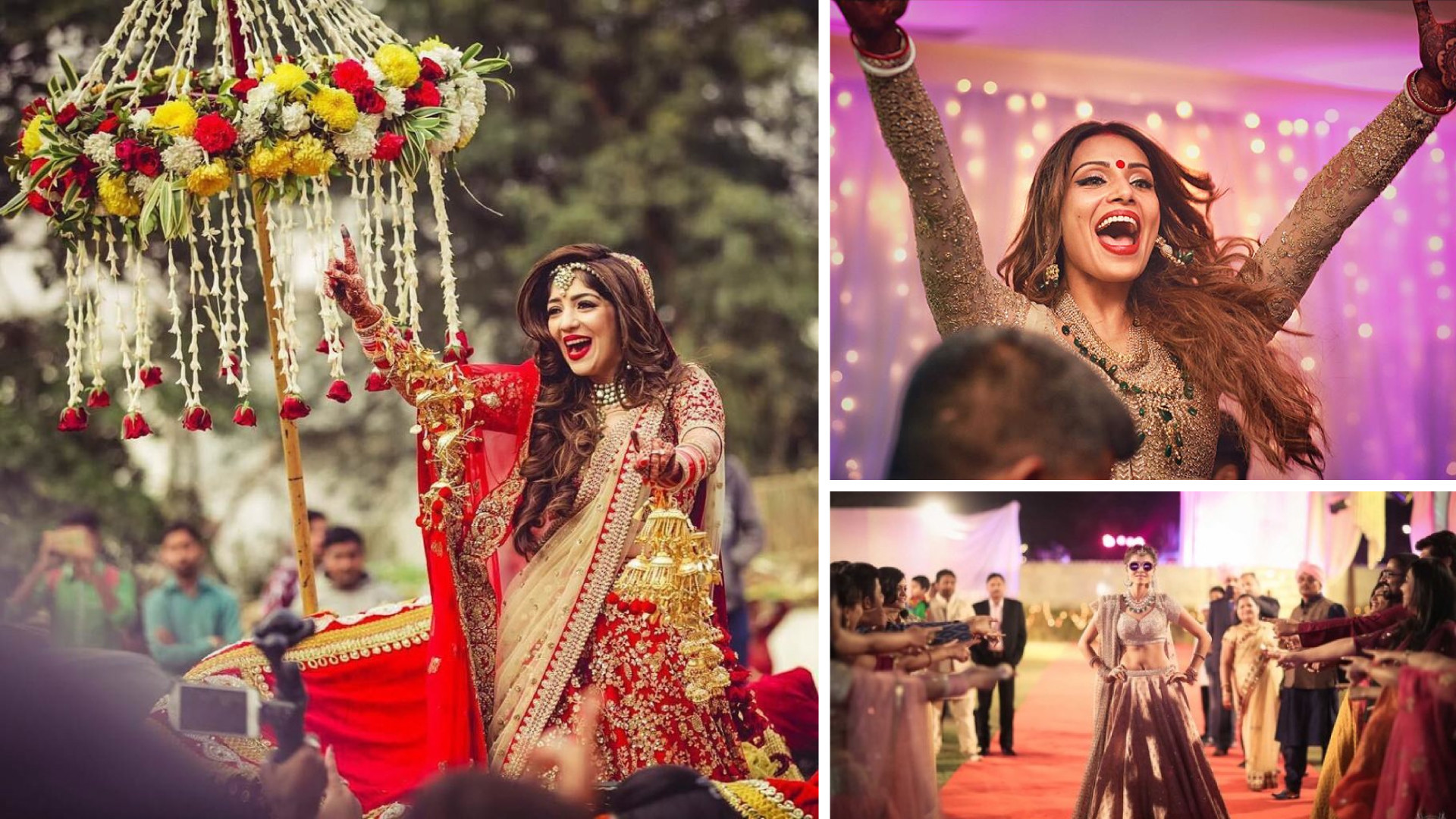 A Little Theatrical
Props can be utilized in beautiful ways by the guests and near and dear ones to show their support for the bride. One impactful prop is the sparkler. Guests can stand on either side and can line the entire pathway on which the bride is going to walk on, with sparklers alight and their arms raised high—creating an archway of sparkling lights!
Another charming prop is the diya. Attendees can illuminate the bride's walk, literally, by standing beside her, through the walk to the mandap with lit diyas in their hand.
Also gone away are the days of the groom entering his wedding atop a stallion. Now is the moment of brides entering in Cinderella style chariots! Like the chariots, there are several ways to be transported to your mandap. You could make your way in a chinkara—crossing water to reach your beloved.
Apart from these methods of the old are a good way to go too. Walking under a parasol or beneath the shade of a chaddar of flowers, held by your relatives, or even in a paalki are gorgeous and quaint ways to walk your way to the next chapter in your life.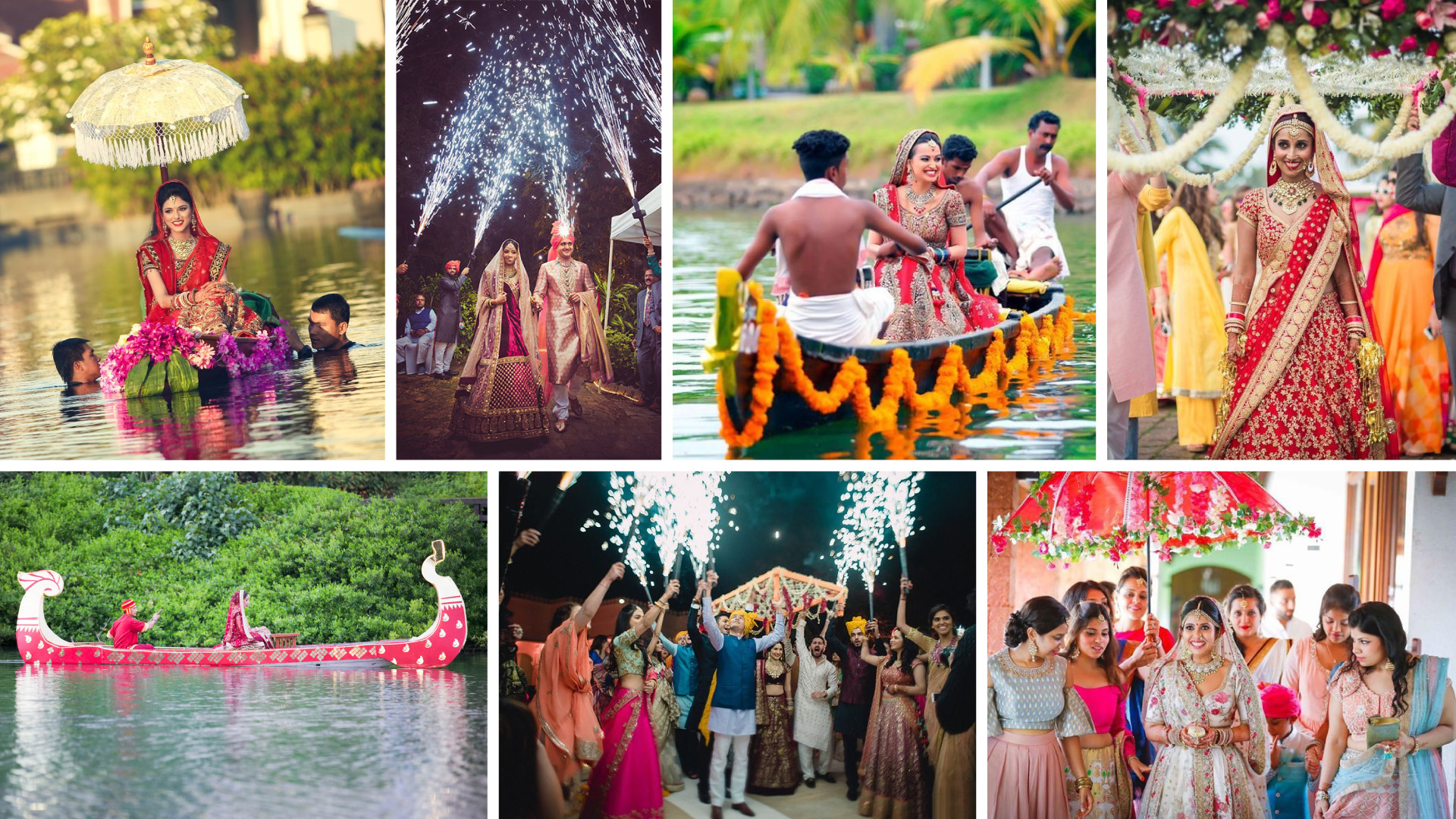 Let Lose The Celebrity In You
First of all, all brides need to pose with their choice of props. Whether surrounded by the light of a thousand sparkles, under a blanket of flowers or with glimmering diyas illuminating you—a pose with the props is a must have!
If you are a spunky punk-y bride, you can go the Gul Panag way and enter and pose with the vehicle of your choice. Call on your girlfriends to pose with you have a little fun, it doesn't have to be you going solo. You can even get your parents to walk you to the mandap – after all it's a big day for all of you!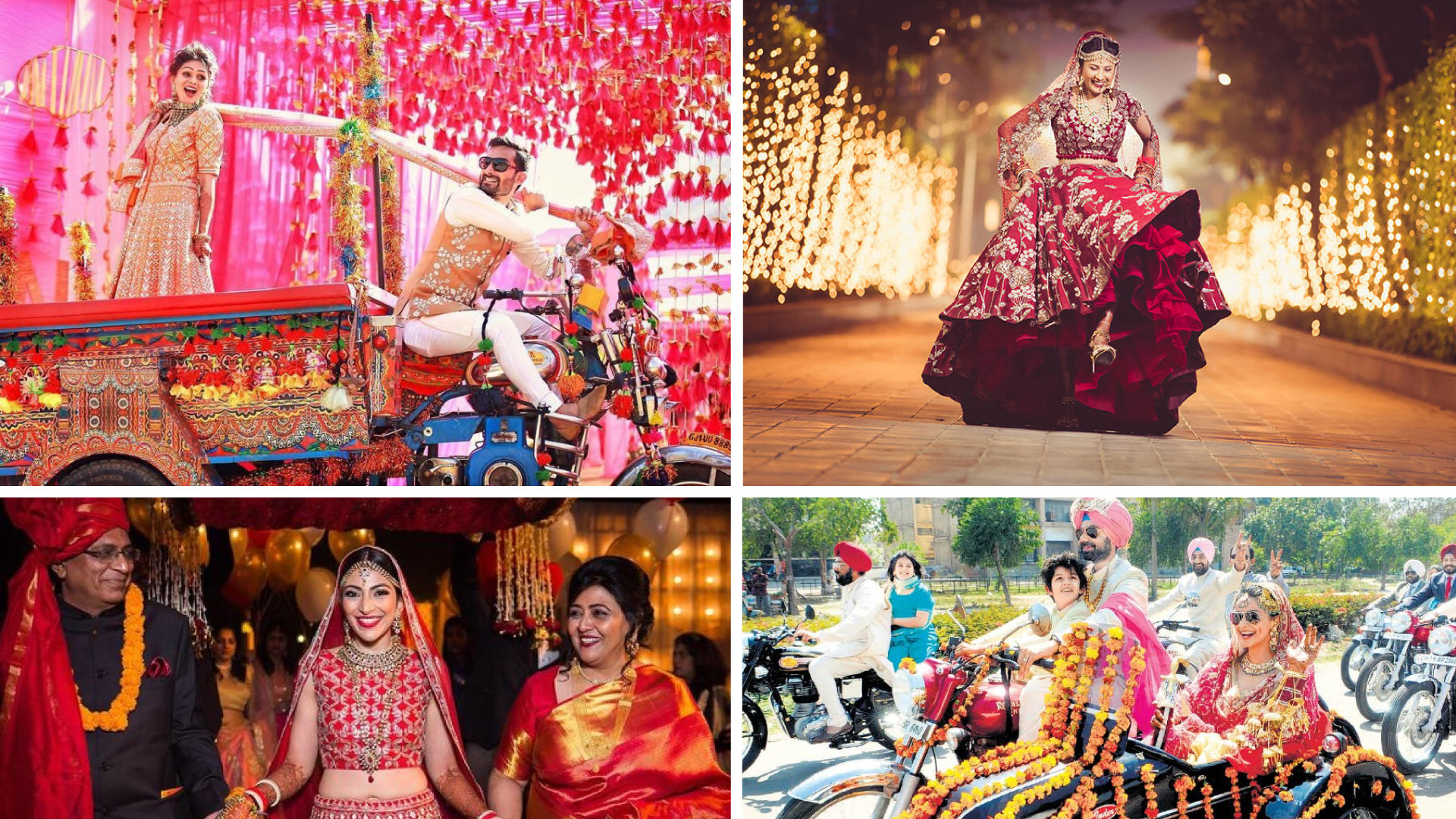 The phrase 'making an entrance' was made for moments like these!