As you get ready to party in style, we've got the perfect ideas for beautiful year end dresses to bring in the new year. No matter what your personal style, these beautiful and stylish pieces have a choice for everyone.
Velvet Vibe
Pick up a beautiful and sleek dress in smooth velvet fabric for a femme fatale look this winter. You can pair it up with a leather bomber jacket and peep toe heels for a great New Year look.
Shop for the look online on Shein or Olio Stories.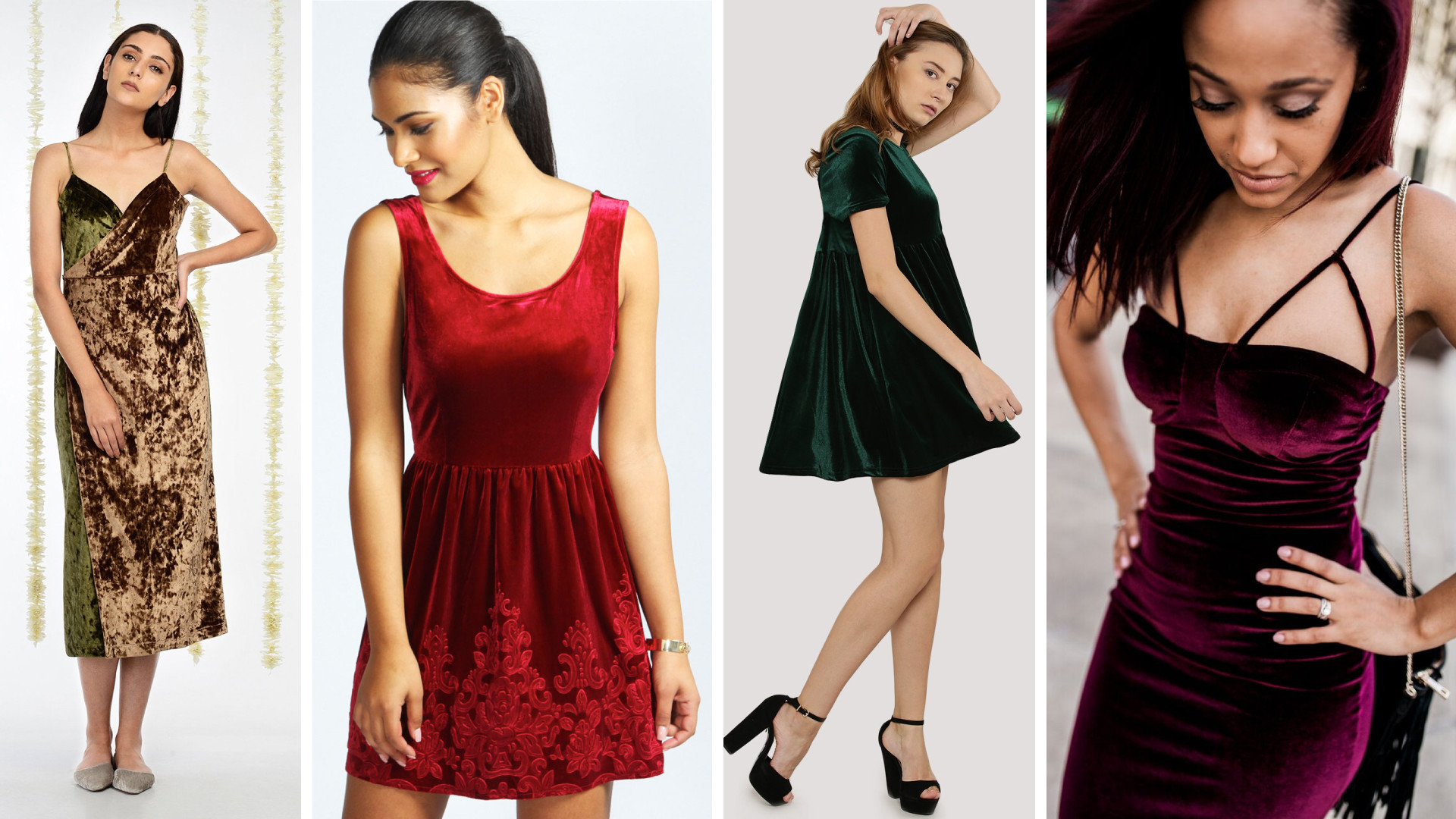 Burgundy is Basic
The colour of the season is burgundy and if you're stepping out for a couple of parties this festive season, then we suggest that you flaunt something in the shade. Goes perfect with dark maroon lips and smokey eyes, this is a look you just don't want to miss. Shop here.
Crop it Right
The perfect flexi-dress is a crop top and skirt set that allows you to mix and match away to glory. You can opt for pencil skirts or flared tulle skirts to go with the petite and gorgeous crop tops! Shop our favourite here.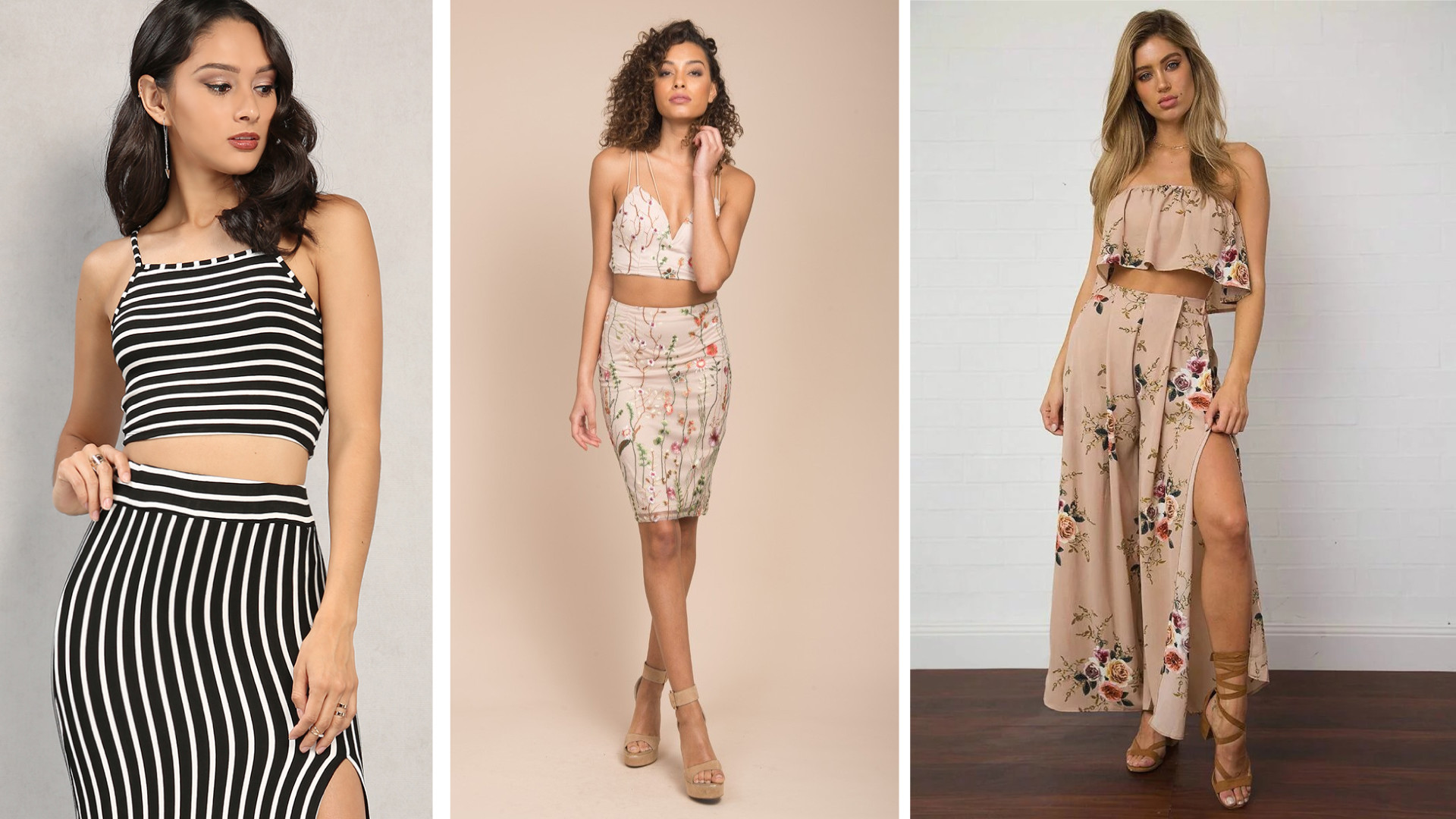 Wraparound the World
The wraparound is a wonderfully comfortable yet sexy garment that can be worn for casual and formal occasions. Perfect for family dinners or even a get together with friends, pair this with cute earrings for the perfect holiday style. Shop for the dress here.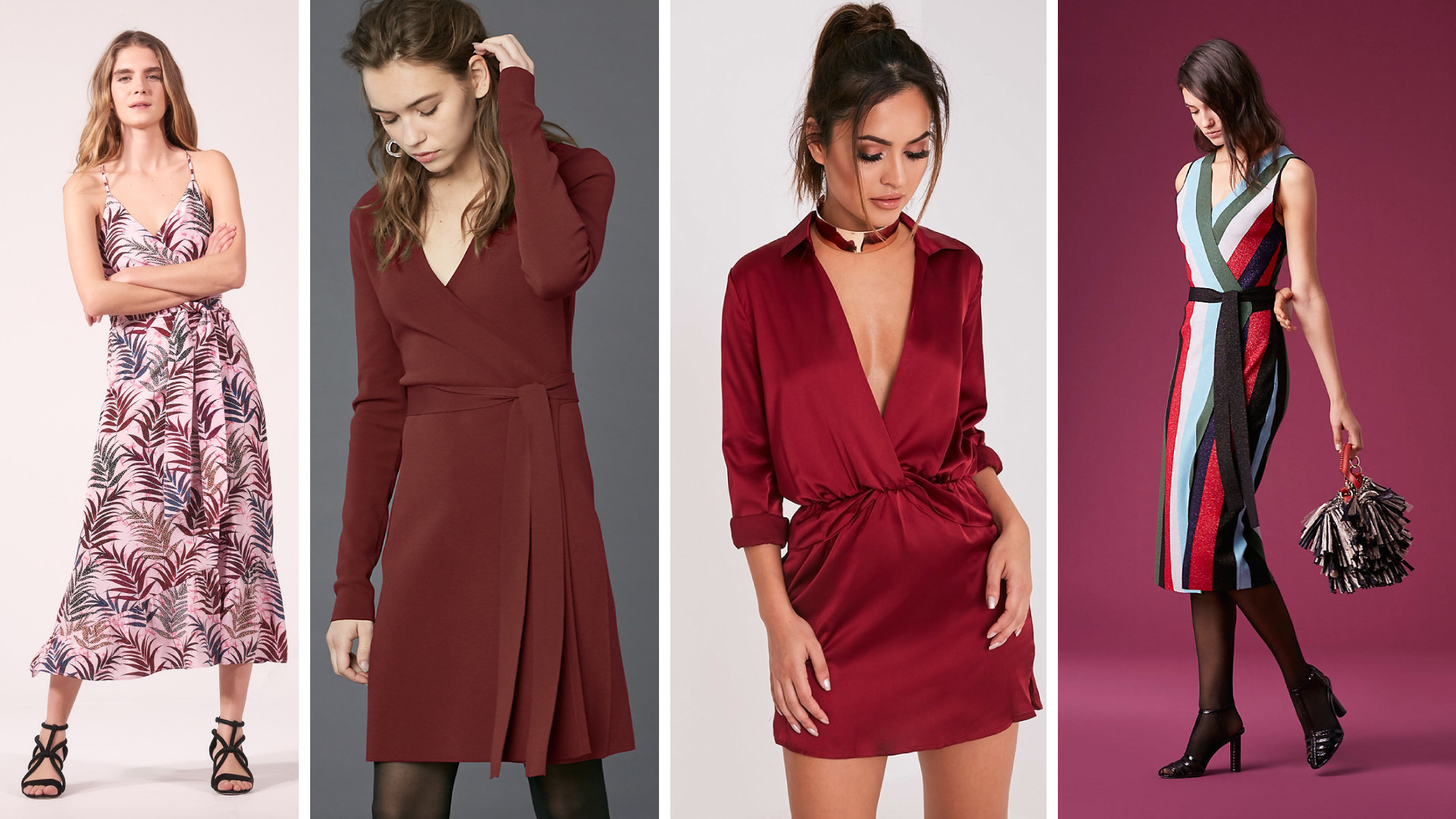 Shift Dress
The shift dress is a revolution. A straight fitting style, great for women of all shapes and sizes, it allows you to have fun, dance and party the night away. Pair it with a small clutch and boots for the perfect winter evening look. Shop for yours here.