The end of the year month is full of cold winds, harsh climates, weddings, etc, which makes people look forward to the Christmas break just like we wait for the Diwali season to start. While Diwali is always for families, the x-mas time holidays are perfect to take a break from the cold reality and soak up the sun. But before you bid adieu to the stress and cold winds, you need to prepare yourself for the journey to your destination. You need to look your stunning best on the journey—after all, you are heading for celebrations!
There are two important factors you need to keep in your mind while deciding your Christmas airport look—the winter weather and the festivities. Be set for the jet by taking inspiration from these stylish celebs who have figured out how to fly in style.
So get decked up warm and trendy to welcome the New Year head on.
Spunk, Colour and Closed Shoes
Spunk, colour, cute patterns are apt for the mood we are in and covering all the bases, Alia Bhatt looks ready to have fun. The popping bubble gum pink colour and upside-down ice-cream illustration is definitely the USP of her sweater dress. While we all agree that Alia dress way cool, also keep her footwear in mind. Since it is winter travel we are talking about, it is important to note that almost every celeb takes heed of the weather and the journey ahead and is very noticeably in closed comfortable shoes.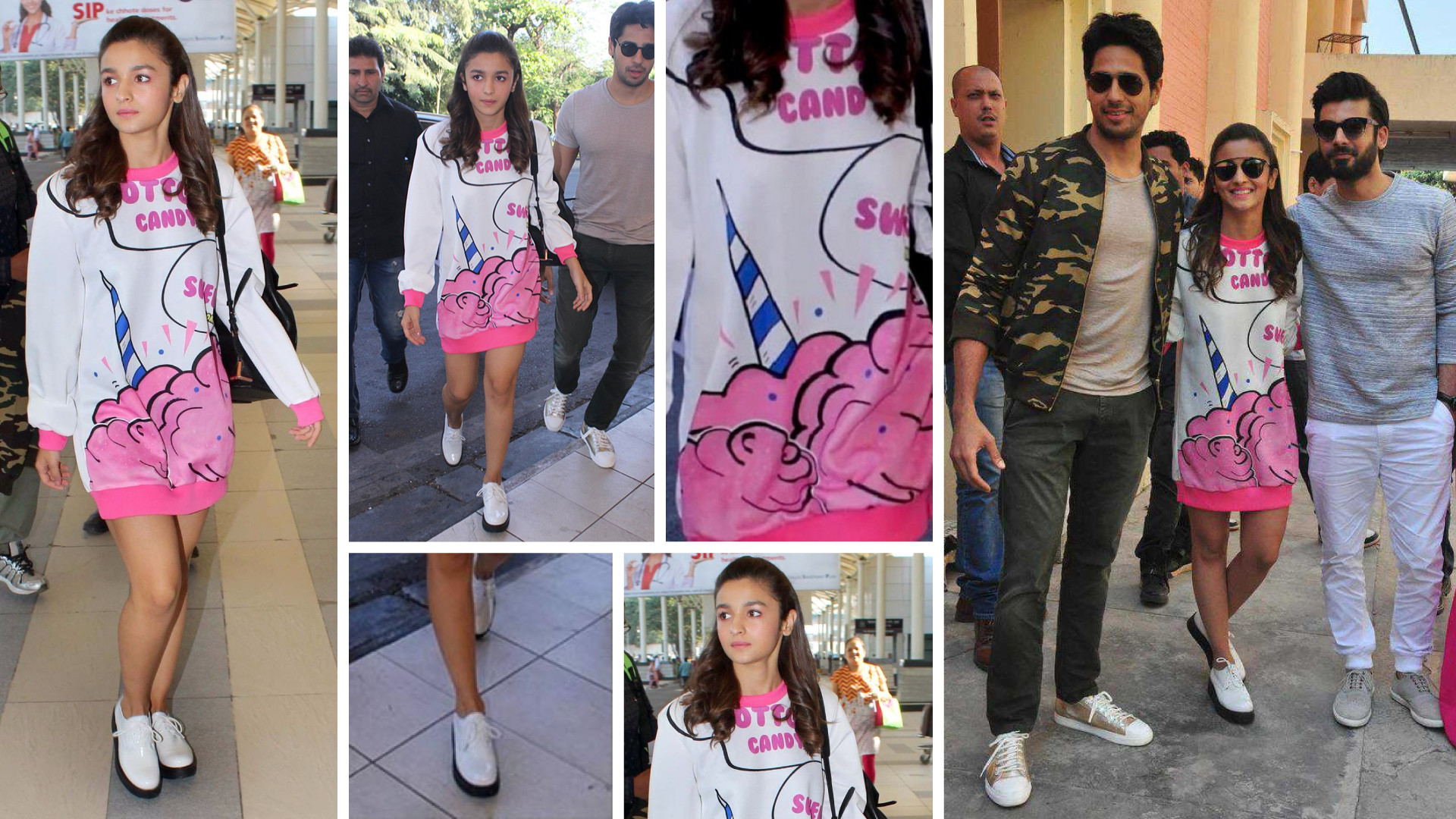 Couture
For those of you guys who believe the party starts early, should take a leaf out of Sonam Kapoor's airport look. Sonam sports a glamorous couture-style ensemble and looks ready to head off to a party as her flight lands.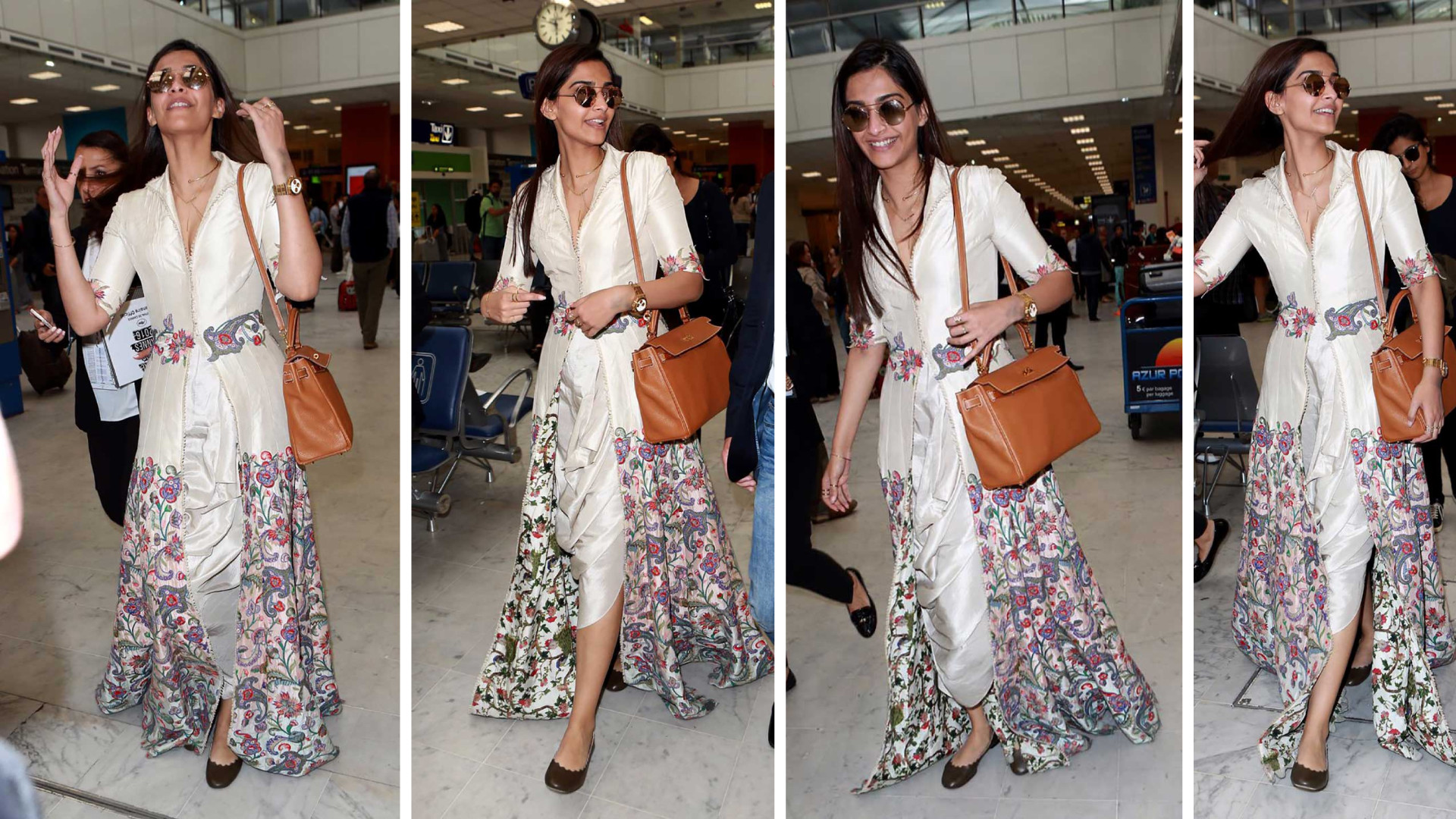 Add-ons and Layers
While there are times when you are not feeling very couture and just crave just some comfort clothes. After all, fuss free wear is the all-time favourite when it comes to travel clothing. Jeans, tees, jumpers, track suits, loose comfy clothes are all you have on your mind and for these moments and moments like these add-ons are made! When your mind craves comfort just throw on cardigan, jacket, trench-coat or pull-over! By adding just this one layer, you can class-up your entire outfit.
Trench coats, out of all the add-ons, are life saviours. Regardless of what you are wearing underneath, a suitable trench coat, is bound to make you look chic effortlessly.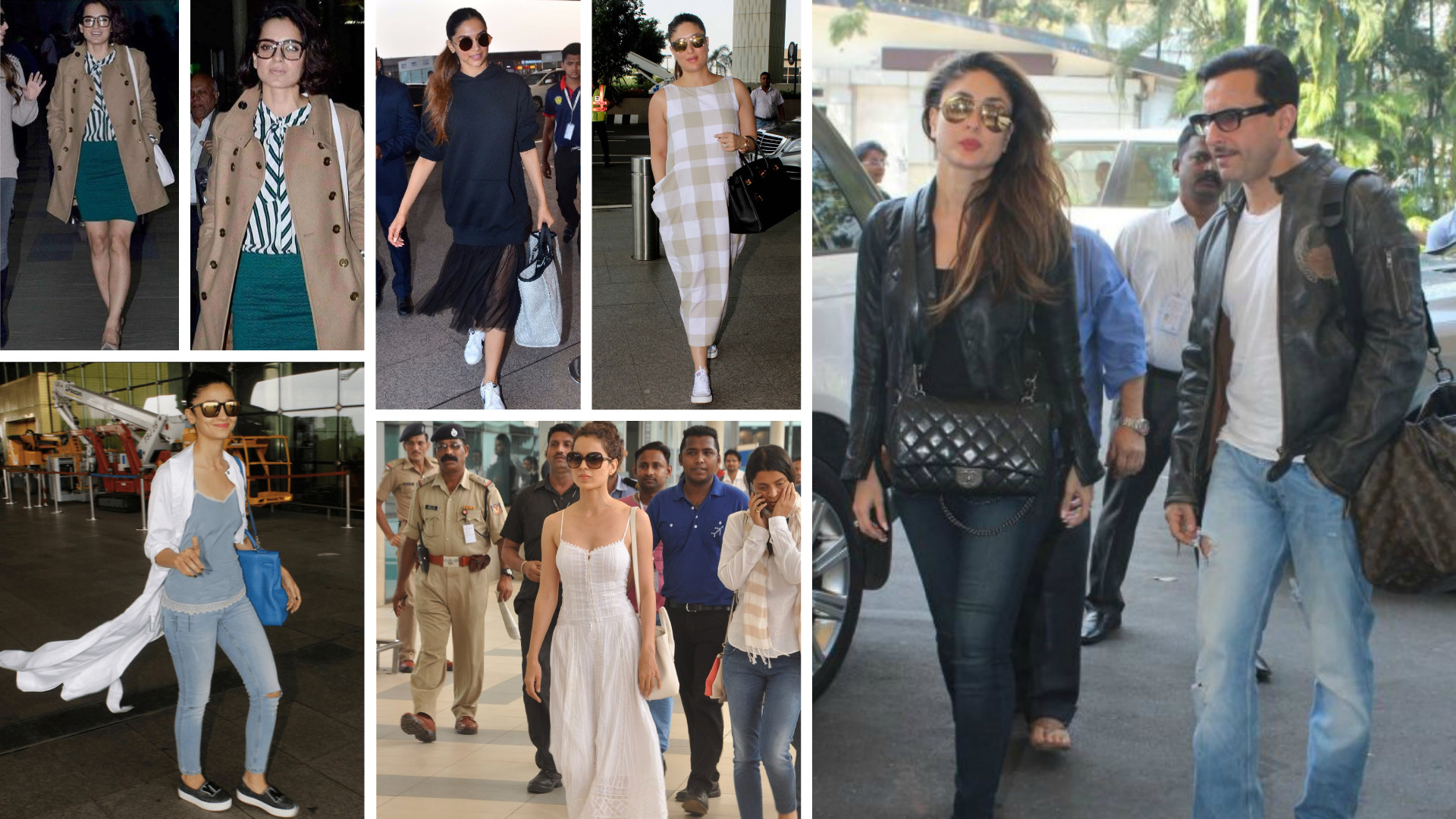 Shades, Caps and Designer Luggage
Whether it's a guy or a girl, every celeb on the airport makes it a point to sport all three of these things.
Shades work in every weather and are a great help to amp-up your cool quotient without much effort, helping you look stylish without having forcing you to put a mandatory layer of make-up. The perk about caps and hats are that they come in a huge variety—so whatever outfit you choose, you can always manage to find a head-dress which suits your style!
Since we are talking about Christmas vacations and winter breaks are usually taken so that one can escape the chill, sun-hats are perfect for the ones travelling to escape the cold to go to sunnier climes. Be sure to carry compact, smart and well sized bag with you, after all, you are at the airport!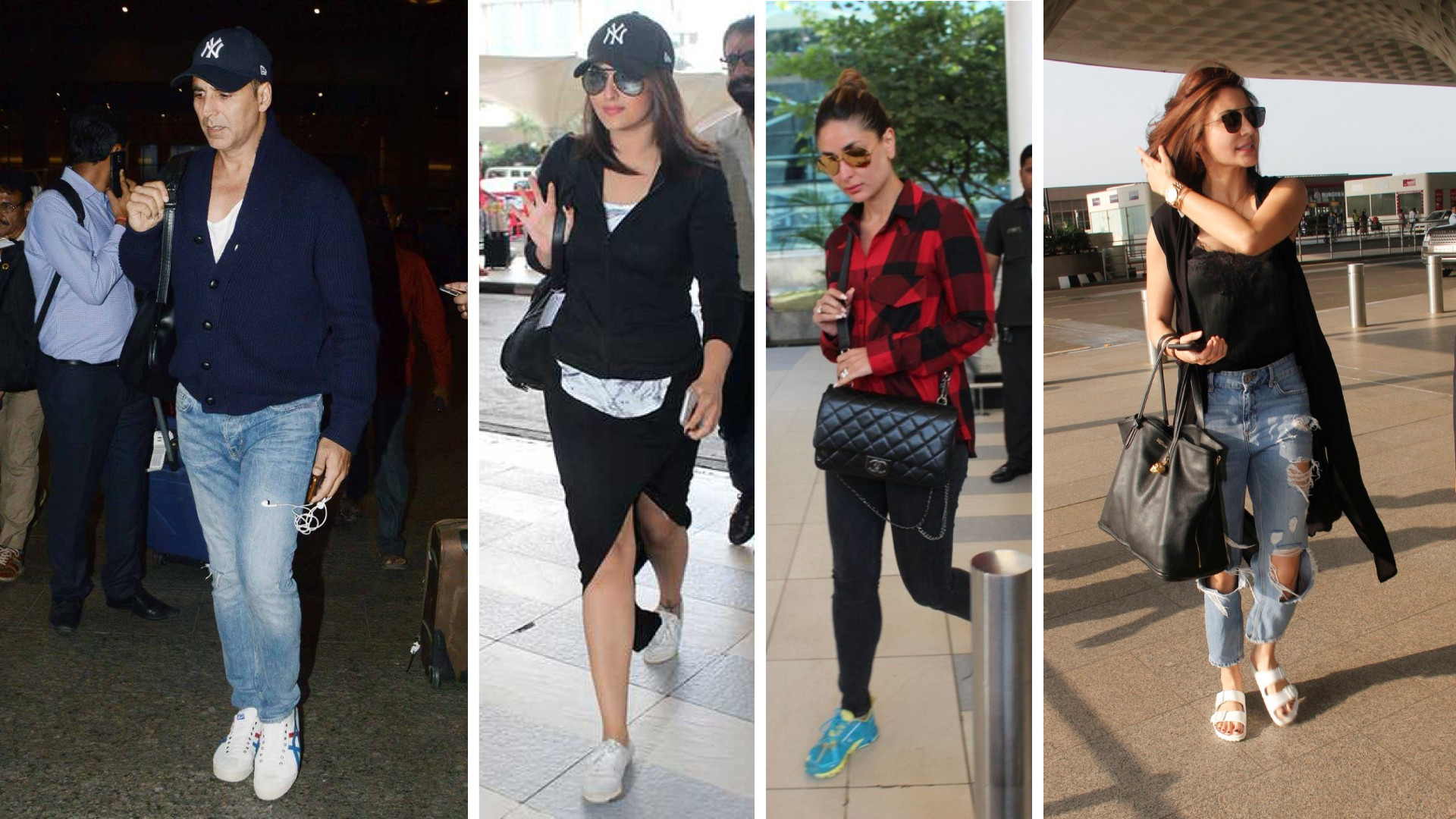 Dress-Up!
Talking of sunhats and couture, here is something that strikes a perfect balance between both: the cold-hot weather and even between the comfy and dressy. We are talking about the full length dresses! And nobody pulls this look off more perfectly than Isha Gupta here: