The more celebrities put themselves in the public's eye, the more they become a part of the public's life.
Here, we send out only warm and hopeful wishes—wishes that our favourite couples get married in the coming year because we would just love to see them spend a lifetime together. Cross your fingers!
1. The Sweet Songs of Momina Mustehsan and Danyal Zafar
This one is the youngest couple on our list and a super talented one! While Momina became known to one all with her coke studio song Aafreen rising to the top of the charts, Danyal has been known to us for quite a while as Ali Zafar's dashing younger brother. Rumours of their nuptials taking place in the near future have been doing the rounds since a while, but the only concrete information received is that the marriage will take place with the consent of both the families.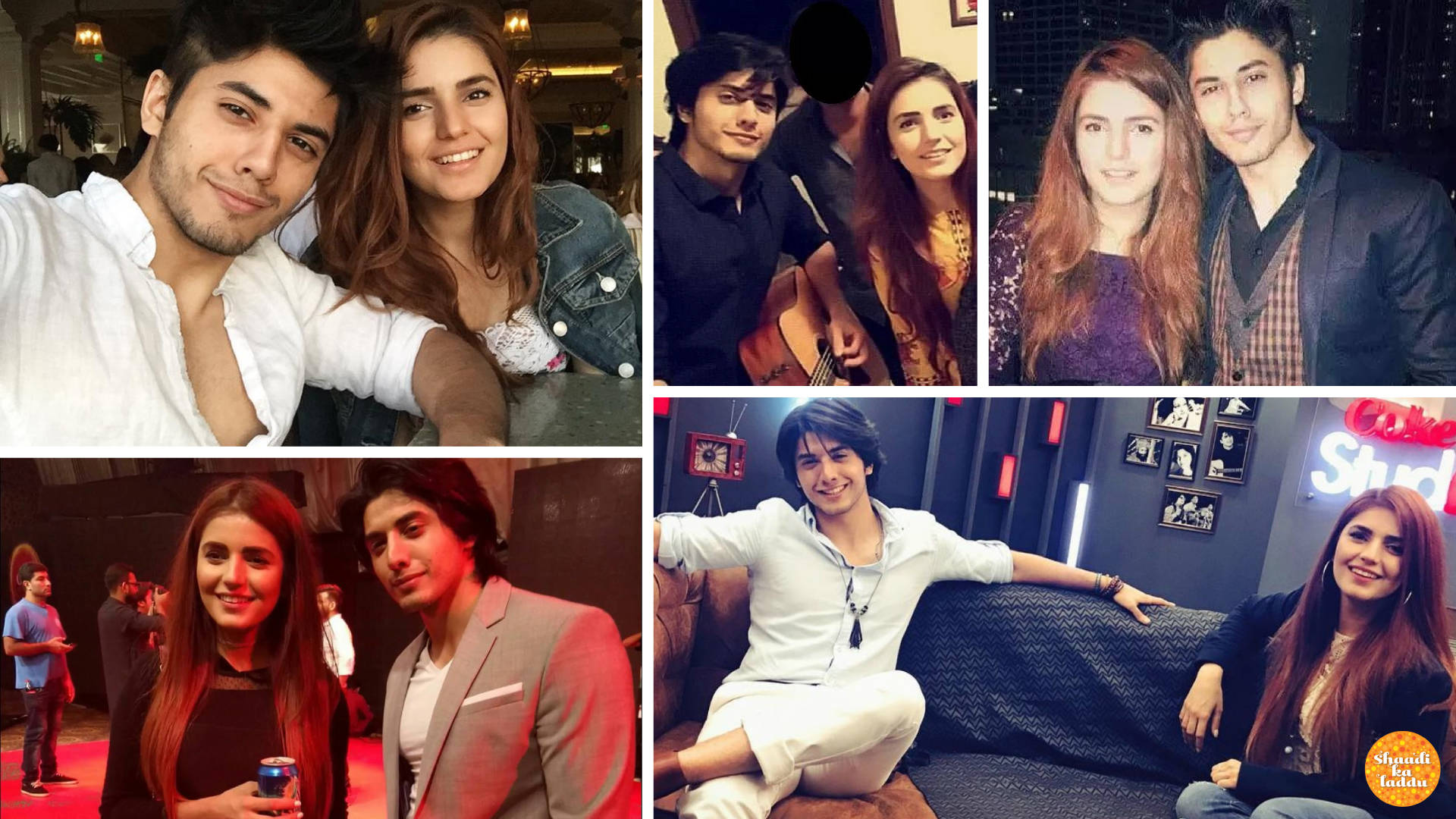 2. The Princess And The Businessman – Sonam Kapoor and Anand Ahuja
Sooner or later every couple caves in to the media hounding them about their love life but Sonam Kapoor and Anand Ahuja sure know how to keep us hanging!
Since quite a few months they have been painting the town red and feeding our curiosities, but yet no word of when the big day is. For Anand's birthday, the duo was in New York and Sonam gifted her sport enthusiast beau a cool BMX bike and went on a photo-sharing spree of his antics on the new BMX. For her birthday, we hear Anand threw a private adorable bash which has the actresses' close friends in attendance. All this love, maybe 2018 is the big year!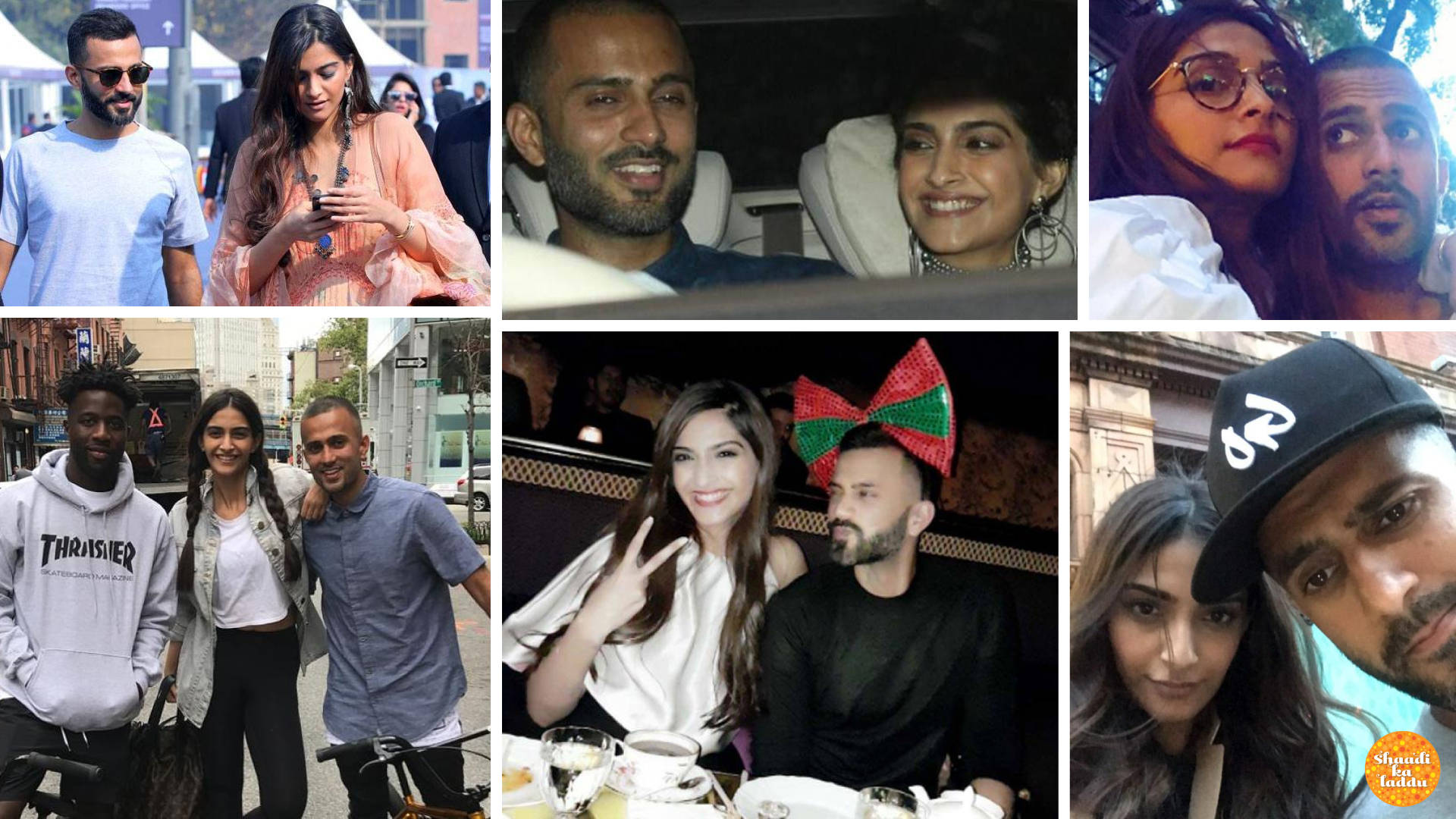 3. Couple Goals – Virat Kohli And Anushka Sharma
It is about time for these two love birds, isnt it? They have been through hell and high water and have seen it all — break-ups, make-ups, media bashing and a whole lot of love. Virat and Anushka definitely work hard on their relationship – taking short vacations and trips and getting as much downtime as is humanly possible with their tough schedule. Maybe 2018 is when a new age cricketing legend will wed his Bollywood sweetheart!
But we predicted wrong. The couple just got married before the new year hit for 2018 in a fairy tale Tuscan wedding in Italy.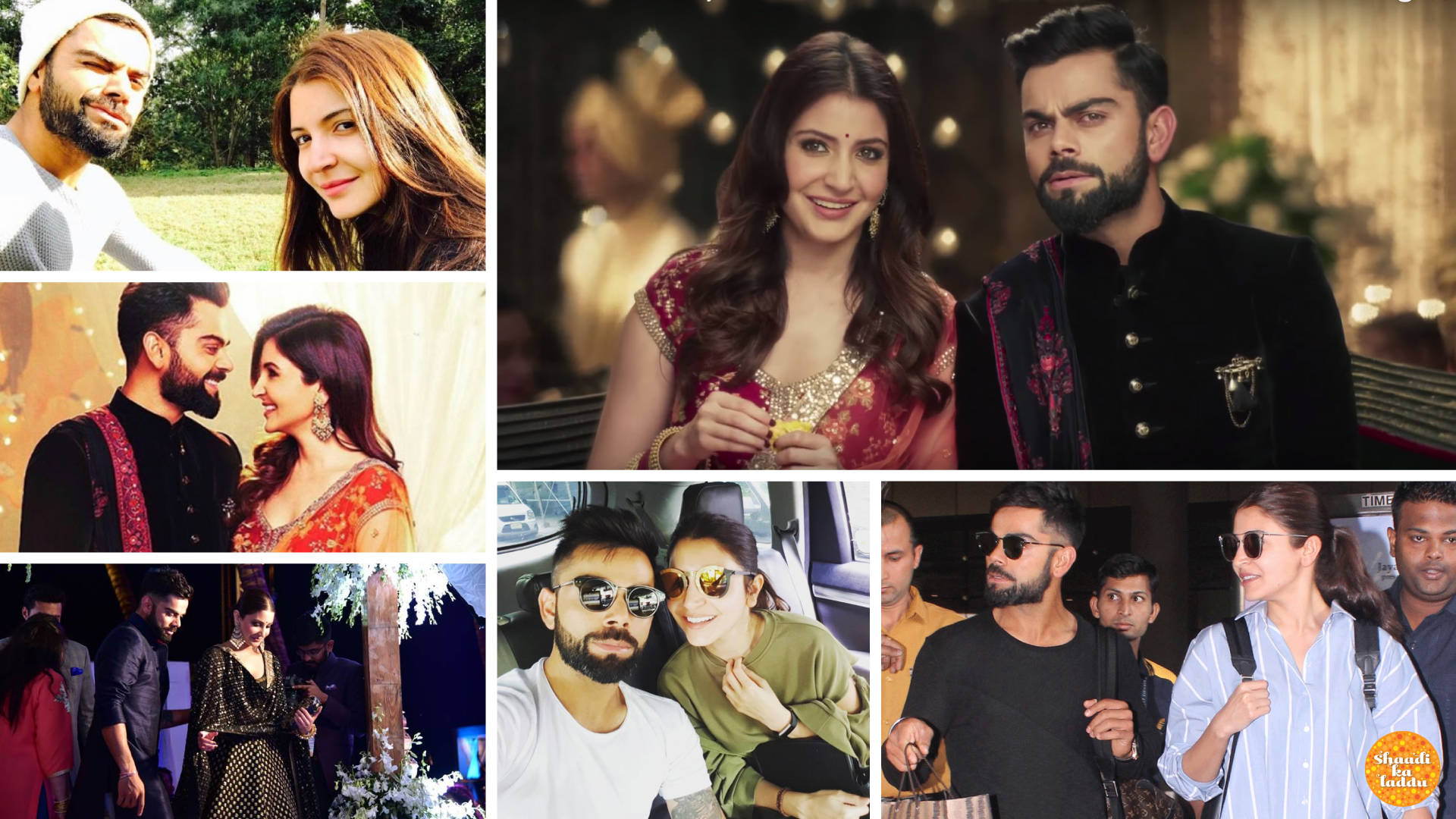 4. Bhai ki Shaadi! – Salman Khan And Iulia Vantur
Last but certainly not the least on our list is the Bhai of everybody's hearts, Salman Khan and his Romanian lady love Iulia Vantur. For those uninitiated, Salman and Iulia have been apparently dating each other since he was shooting for Bodyguard! She is a part of every family celebration and is also seen arriving with Salman for parties. There are even rumours going around, since a while, that the two might've even tied the knot together abroad somewhere!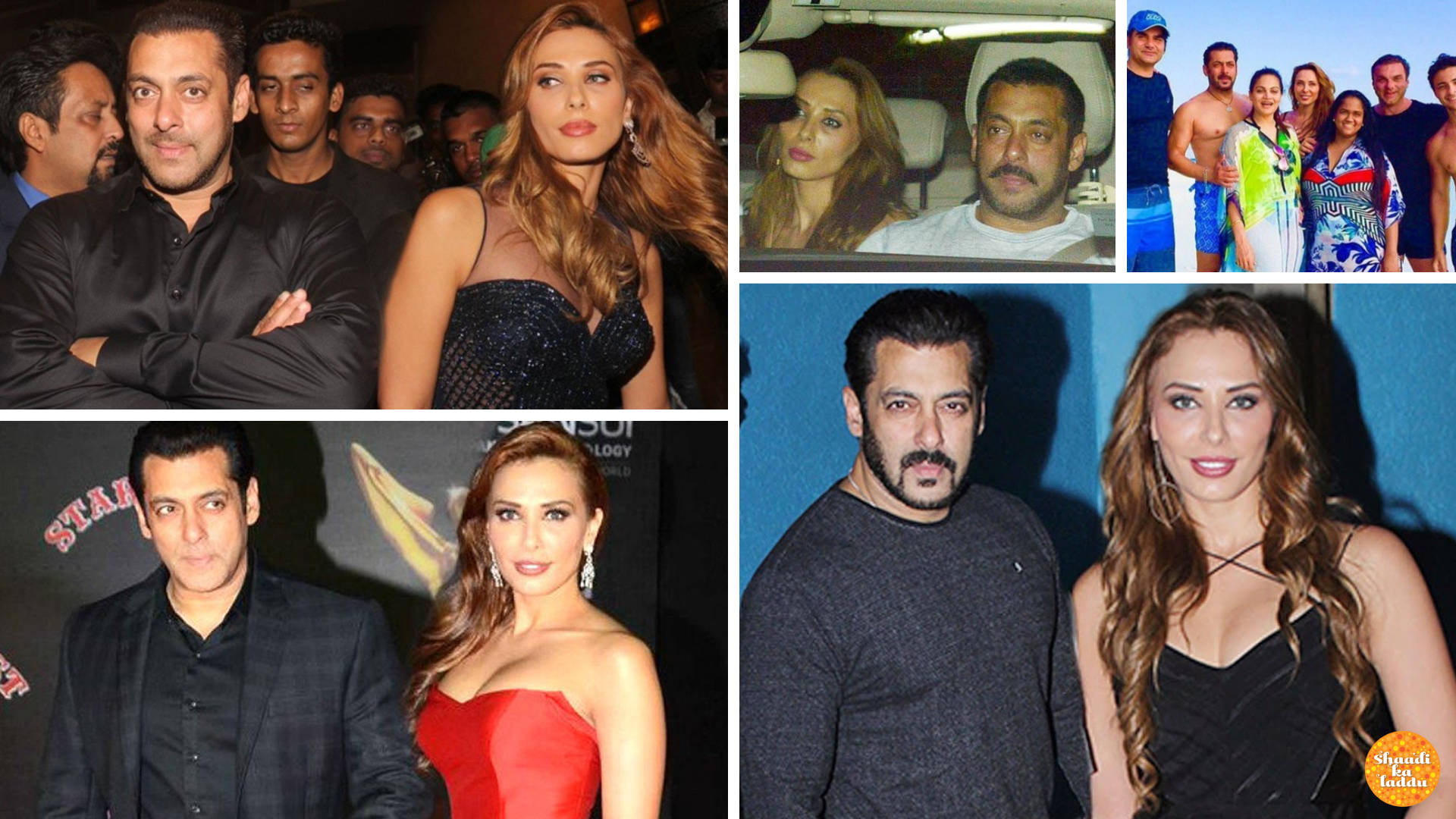 5. Bollywood Bonanza – Ranveer Singh and Deepika Padukone
Our country's very own Bajirao Mastani, we are definitely counting the minutes to Deepika and Ranveer tying the knot this coming year – in fact a lot of people were hoping this wedding would have already happened! This year's Film Fare Award ceremony interview finally gave us confirmation from Deepika about their relationship status, so that is definitely a step in the right direction.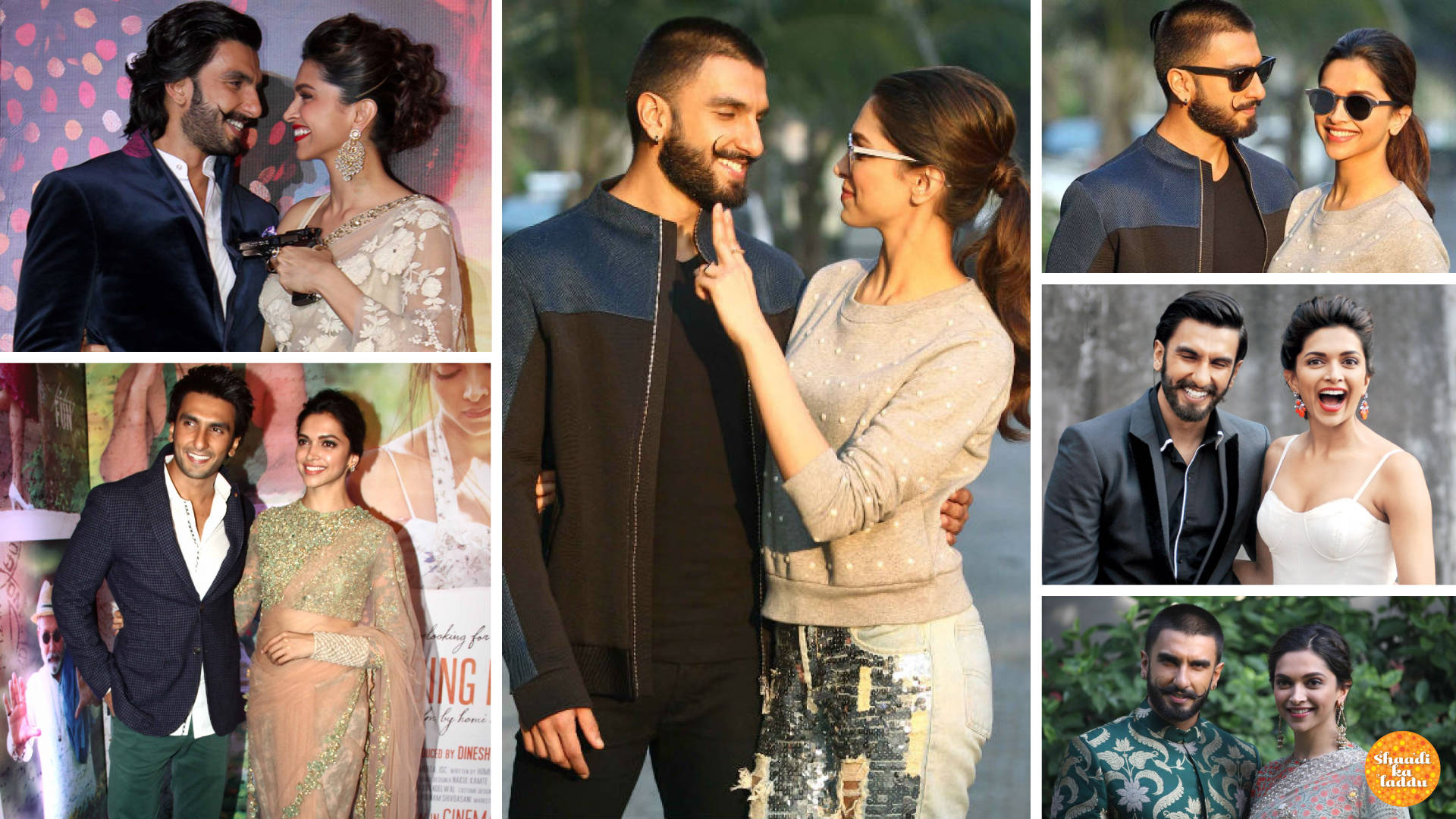 6. Power House – Richa Chadha and Ali Fazal
Nothing screams we are in love like an out-of-the-way trip to Venice, specially taken by a girl (Richa Chadha) to be there for her guy (Ali Fazal) for her man. They can try to deny their relationship as much as they like, but when Richa wrapped up a shoot and bolted the very next day to Venice for the grand premiere of Ali's movie Victoria and Abdul, the cat was well out of the bag. The two power houses known for their key roles in movies like Masaan and 3 idiots, met on the sets of the movie Fukrey and have been dating for over a year. They looked stunning as they walked down the red carpet hand-in-hand in Venice and we'd love to see them together forever! Hope they decide to become a power couple and get settled soon!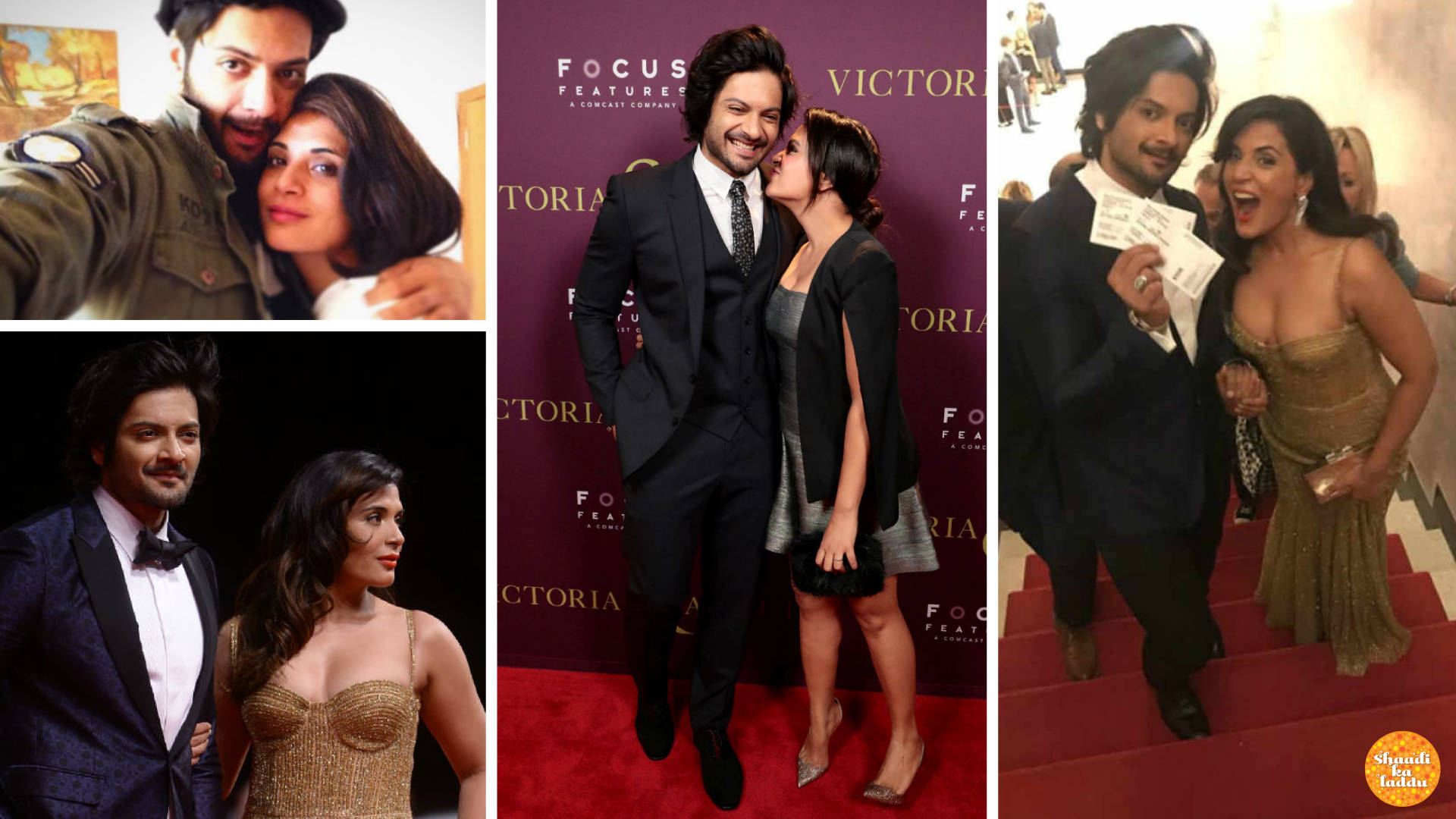 7. Off-Screen Chemistry – Varun Dhavan and Natasha Dalal
Many-a-people have been speculating who is the lucky lady in Varun Dhawan's life. These speculations were laid to rest when Varun decided to attend a wedding with his long time love- Natasha Dalal. If sources are to be believed Natasha and Varun have been together since years, even before Varun started acting. Karan Johar's 45th birthday was one of the biggest parties of this year and Natasha accompanied Varun drove the paparazzi into a frenzy. Natasha also flew out to Queens to spend some quality time her beau on his birthday as he was busy shooting for Judwaa 2. Time to take it to the next level?