Shaadi's in India are the perfect blend of romantic gestures, families getting together and ceaseless fun with a pinch a drama – so what better inspiration could real life have if not from Bollywood's blushing brides! Here's a look at some of the most dramatic Bollywood Brides, which have wedding ceremonies and love stories that are basically fairy tales.
Yeh Jawani Hai Deewani
Imagine a fun new age dream wedding, and then watch Yeh Jawani Hai Deewani. This movie was made to bring to life the dream wedding for every free spirited, high on life, new age girl ever.
The wedding has it all—pre-wedding super glamorous parties, a gang of best friends re-uniting (all because of the bride), a big fat Indian wedding, a loving husband and even a subtle love triangle.
The bride is shown having all the fun and being as happy as every bride is supposed to be on her special day—from dressing up with her best friends for the wedding rather than your usual make-up artist, to dancing all out on her last night as a bachelorette, this movie covers every base. We dare you to add any more fun to this perfectly orchestrated ensemble!
Kalki is fabulous as a gorgeous, super fun, happy to be hitched bride – surrounded by love, family and friends. Heart warmer, this movie!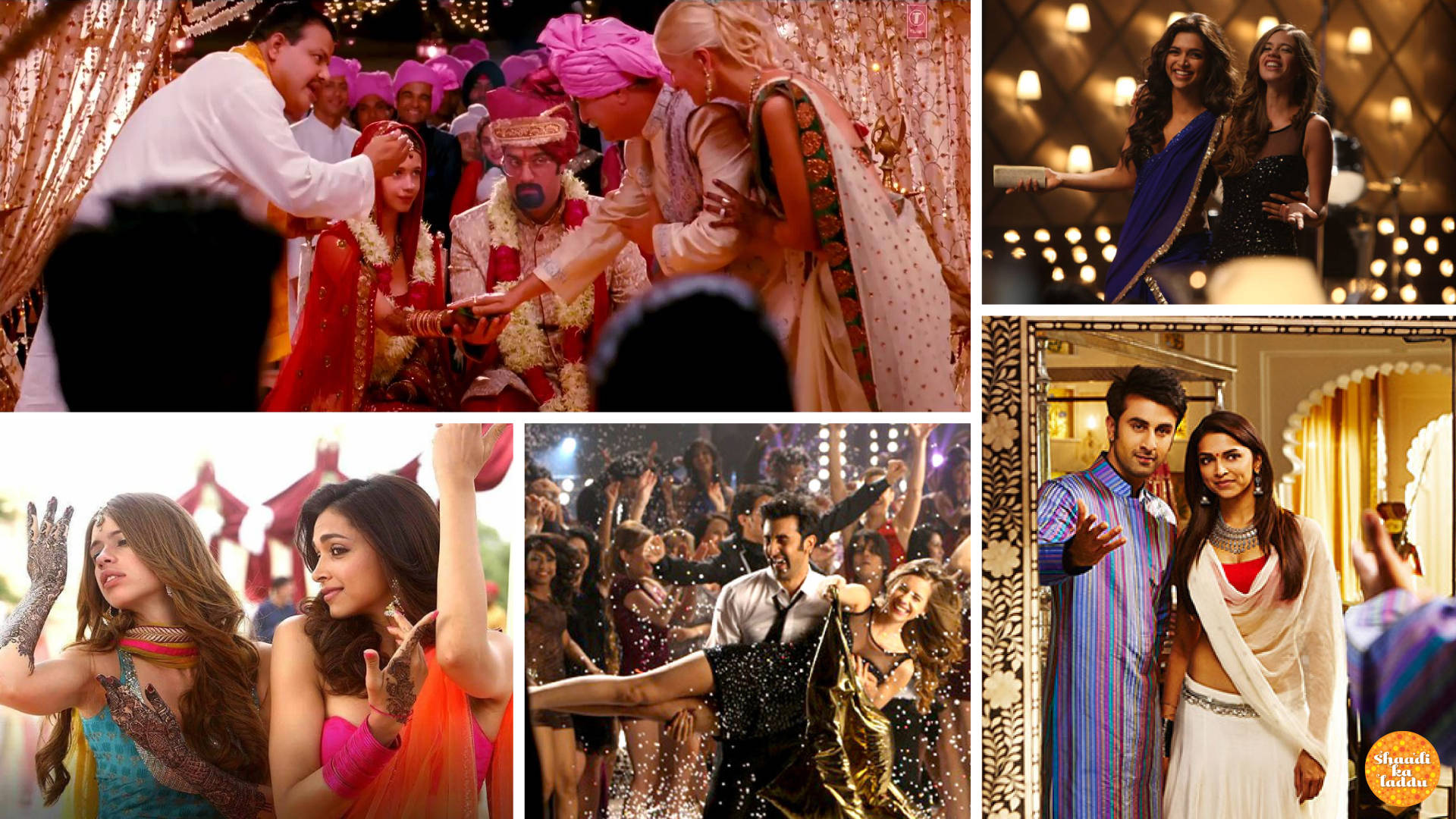 Monsoon Wedding
This movie embraces all the complications, drama, craziness and fun entailed with an Indian wedding, put together beautifully as the plot unravels. Replete with a fully home-grown true blue Punjabi soundtrack, sung out by no less than Sukhwinder, this movie will have all Indian girls and brides reassured that at the end of the day, a big fat Indian wedding is possible and is the way to go.
It shows the story of the bride aptly, going through a myriad of emotions and dealing with the absolute crazy pressure and fun which are a part and parcel of the desi wedding. This movie also encourages us to go-with-the- flow of the intense Indian weather and shows us that not even rains can put a dampener on the energy of a happy Indian wedding!
It is known and cherished for the honesty with which an Indian wedding is portrayed, and we're sure brides who have already been through it agree wholeheartedly.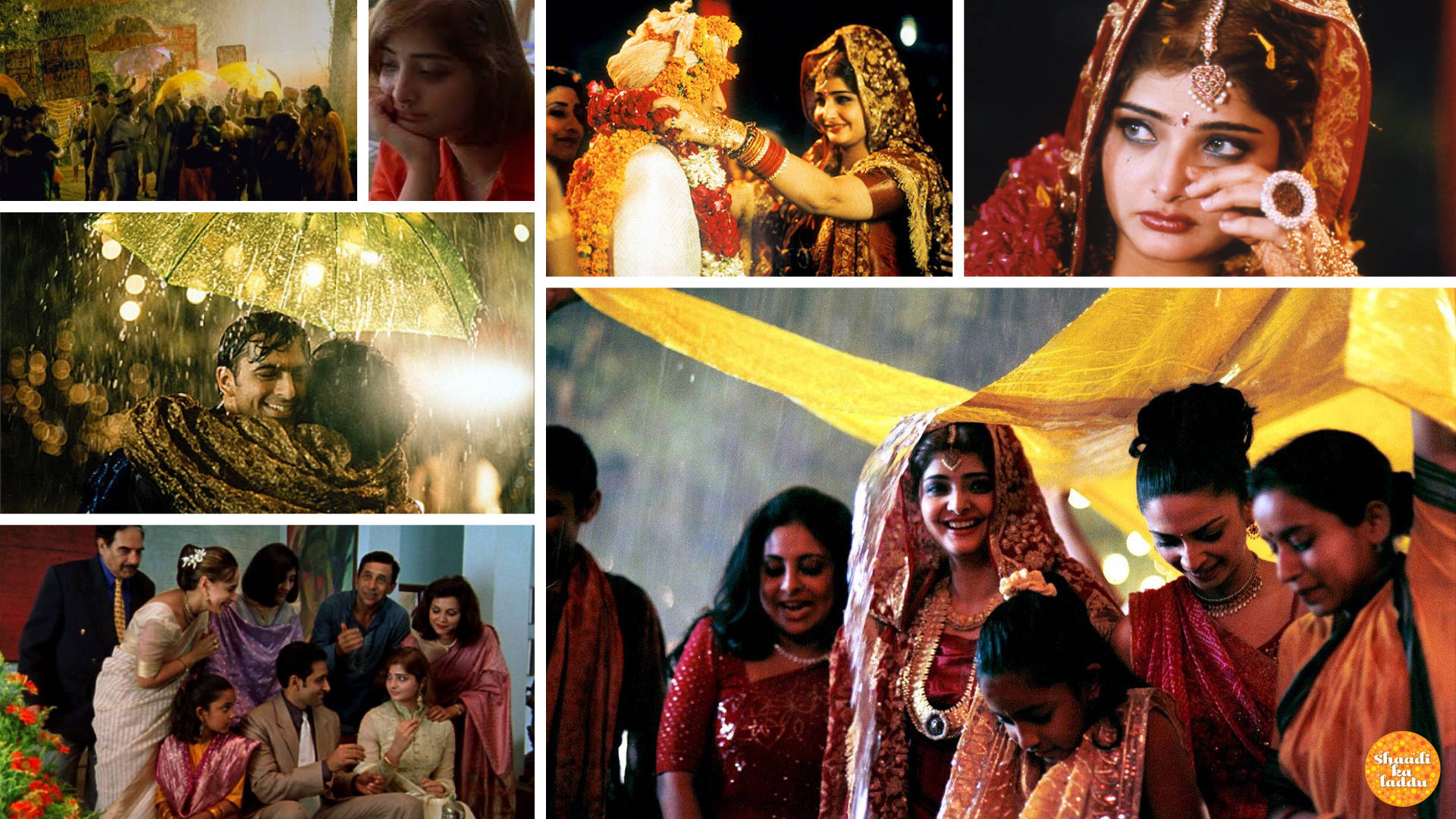 Jodha Akbar
Every bride deserves to be treated like a queen on her wedding day and the movie Jodha-Akbar sure proves this point. This being said, who did not love the grand, traditional, elaborate set-up of the Mughal-Rajput wedding?
A must mentioning point is Aishwarya Rai as the bride herself — she is splendid as Jodha the bride, and amplifying her beauty is her gorgeous attire and jewels. With beauty she also embraces the very real fears, concerns and nervousness akin to a bride about to enter a new family and atmosphere she is not used to and the sorrow of leaving her home behind. Undoubtedly her character's mood touched many a brides' hearts.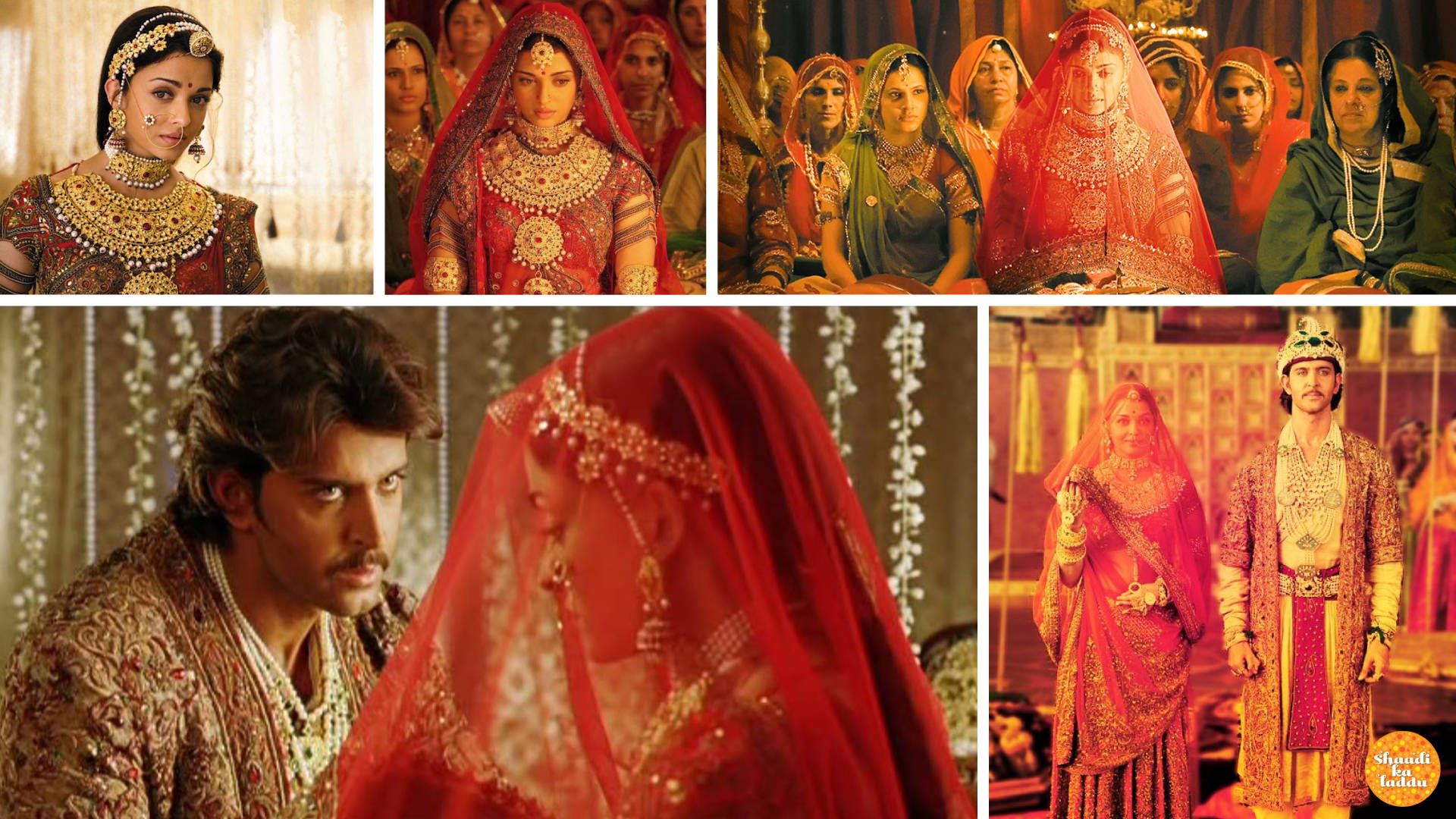 Rockstar
Nargis Fakhri embodies the delicate, pristine beauty of the Kashmiri bride so well, your heart will skip a beat. Not only is her attire and look so completely fabulous that you'd want to be her, even the destination of the said wedding is every bit as fabulous! Who'd not want to marry the man of her dreams amidst rolling snow-capped hills, by the beautiful Dal Lake in serene Jammu and Kashmir? As the story entwines there are quite a few bumps along the road, but no one can deny that the bride Nargis is perfection on her wedding day.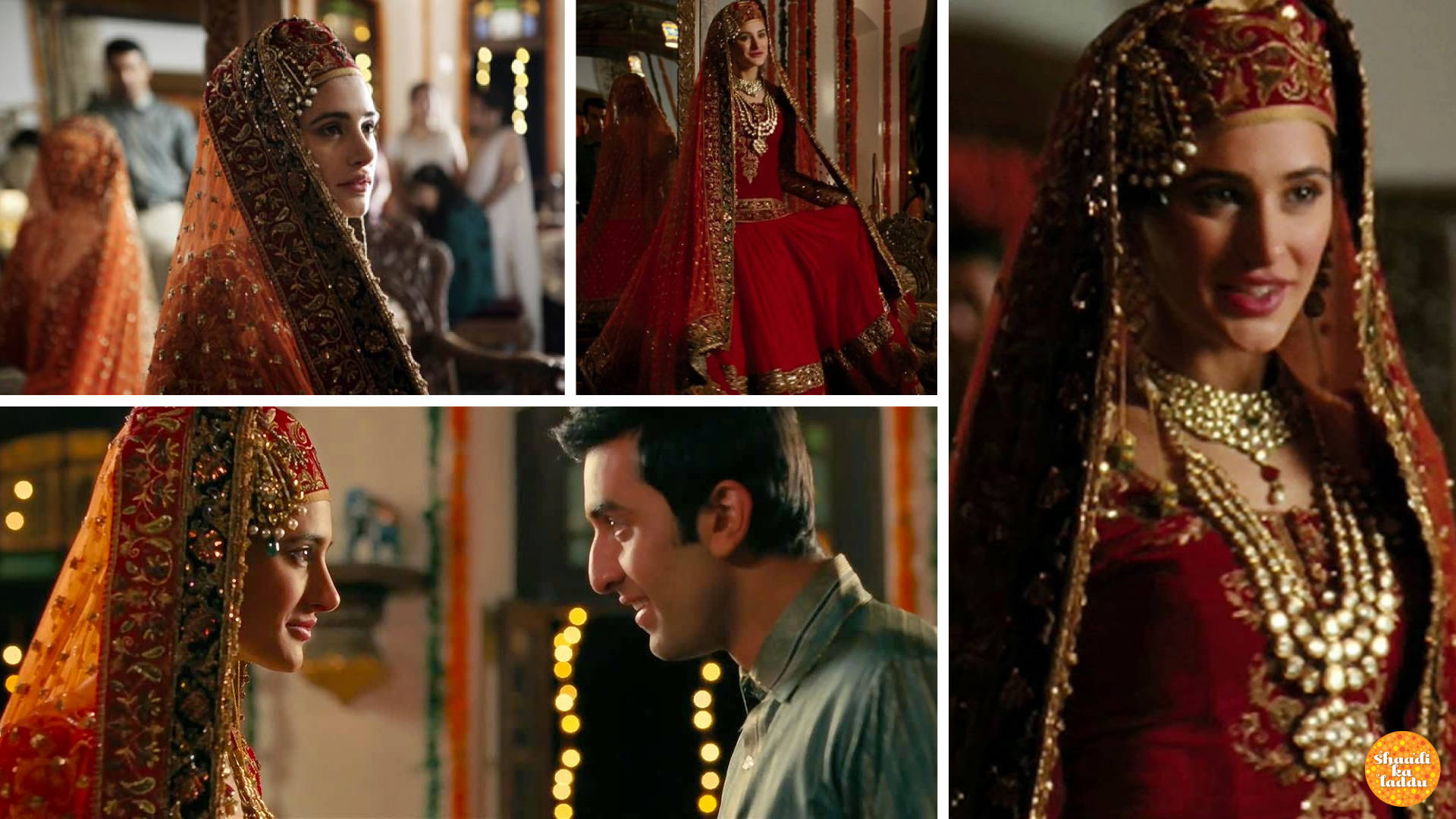 Humpty Sharma Ki Dulhaniya
Alia Bhatt seems to have perfected the look of the new age bride – from Two States to Humpty Sharma Ki Dulhaniya, her childlike fervour and zest is enough to make every bride want to be her. A modern rendition inspired by Dilwale Dulhaniya Le Jayenge, take a moment while watching the movie to ogle at the stunning wedding sets, Alia's bridal ensembles and even the tiny details of certain shots in the film that can make for great wedding picture inspirations.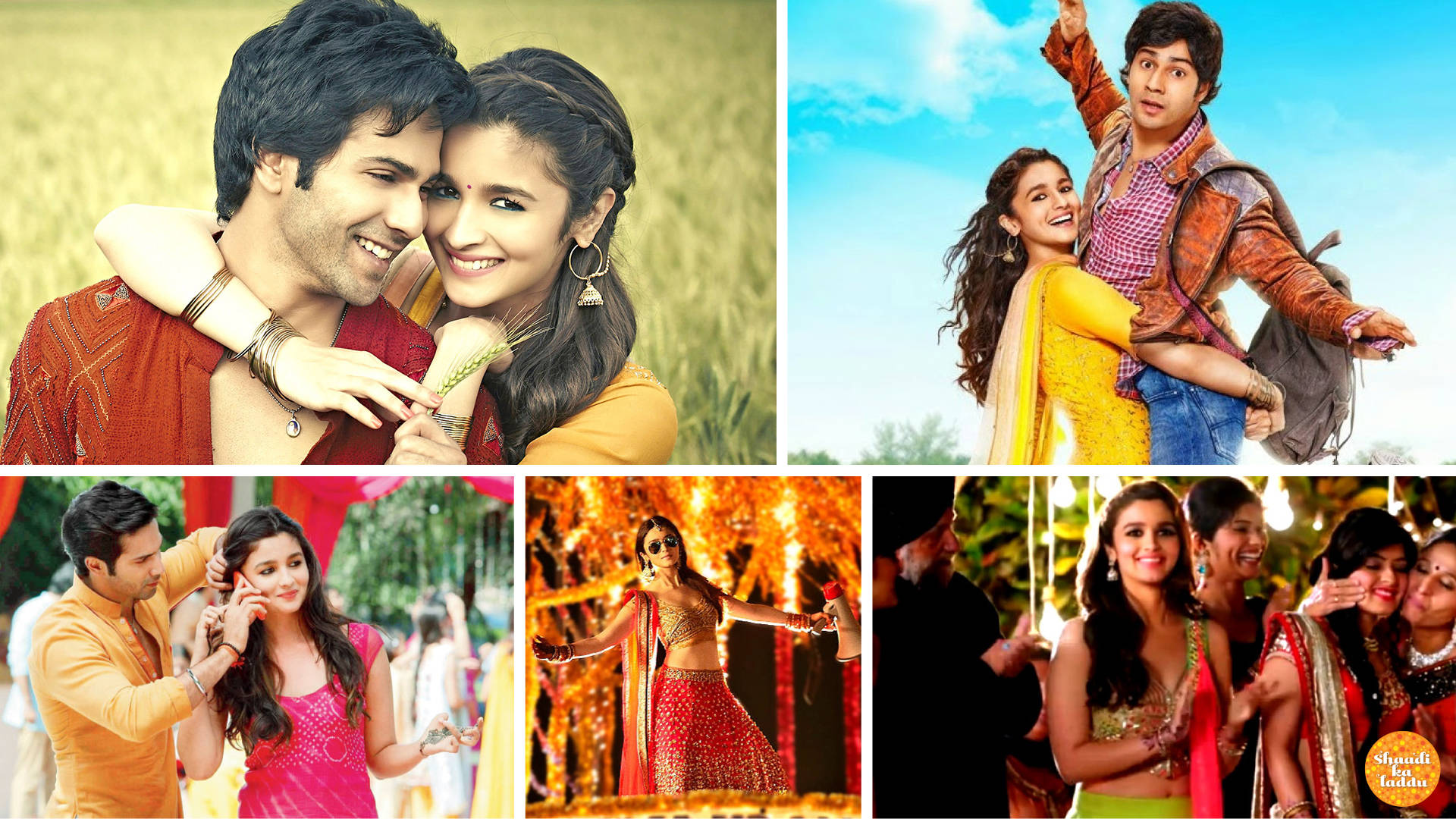 Devdas
Aishwarya Rai has donned the character of a bride to perfection so many times that it extremely difficult to pick a favourite—from Hum dil de chuke sanam to Choker Bali and Jodha-Akbar, the list is endless. But our list isn't complete till we mention film containing one of the most famous on-screen Bollywood bridal scenes ever— Devdas. Aishwarya, being a Bengali herself, sure looks at home in that get-up. Everything from her mukut and red and white attire to bride's procession, leading her to the mandap, to the traditional shot of the Bengali bride holding the paan leaves to cover her face reflects the true blue Bengali bride to perfection. The drama and authenticity in that scene is palpable and is brought to life by Aishwarya—so faultless is she, that brides-to-be could take tips from watching her in that scene!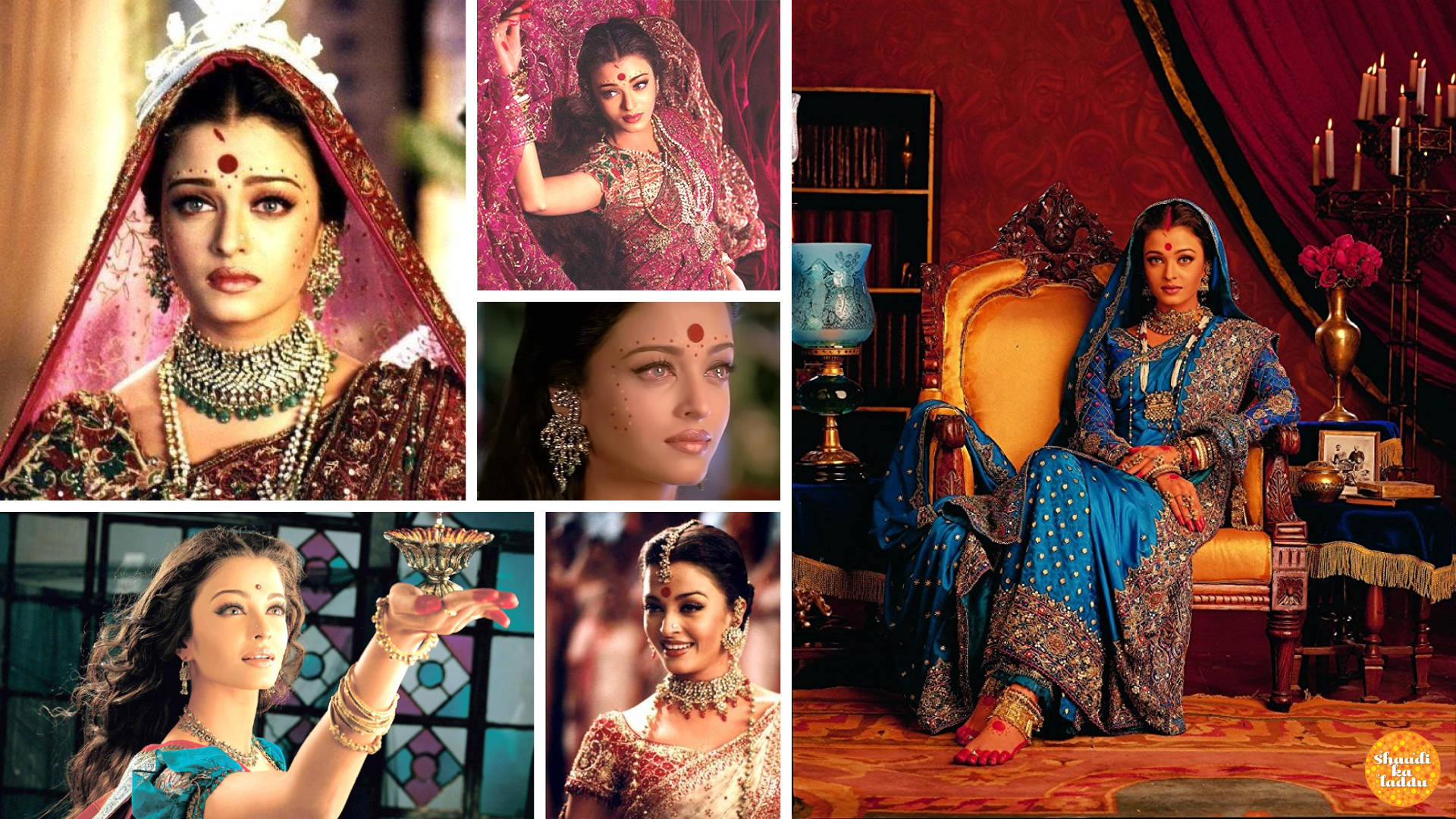 Sultan
The fact that Aushka Sharma rocks the Muslim bridal look is a point which has been proved time and again. Whether in Ae Dil Hai Mushkil or Sultan, Anushka in her bridal attire is absolutely dazzling! In Sultan it is especially adorable to see how she handles the balancing act—what with being a hardcore wrestler one minute to a a dainty elegant bride the next!
The stunning jewellery – especially the delicate nath and jhoomar to the subtle colours and glimmer, become her.