As kids, all of us are brought-up on fairy tales and stories. From the western tales of red-riding hood, Snow white and the seven dwarfs, Rapunzel and Tarzan to the Indian sacred epics of Mahabharata, Ramayana and Shakuntala, forests are places that have a special place in our hearts.
And since, Forests are these magical, mysterious, beautiful places where the greatest adventures of all times unravel, it isn't surprising in the least that couples yearn to have their wedding in the woodlands!
Here are some of the locations in India for a perfect woodland wedding.
Bandhavgarh National Park
Known for its gorgeous Bengal tigers, these rocky hill ranges will make for a perfect location. The national park also has safari resorts like the Mahua Kothi by Taj. Mahua Kothi and this venue are a perfect match and will take care of all your wedding needs; both traditional and modern wedding styles are provided by this resort. The park is accessible from both Delhi and Mumbai and the nearest airports are situated in Khajuraho and Jabalpur. The best time to visit this park is from February to June and the park stays shut due to the monsoons from 1st July to 15th October. Located in the Vindhya hills, Madhya Pradesh, forested valleys, hills, grassy swamps and wildlife will only add to the sense of adventure.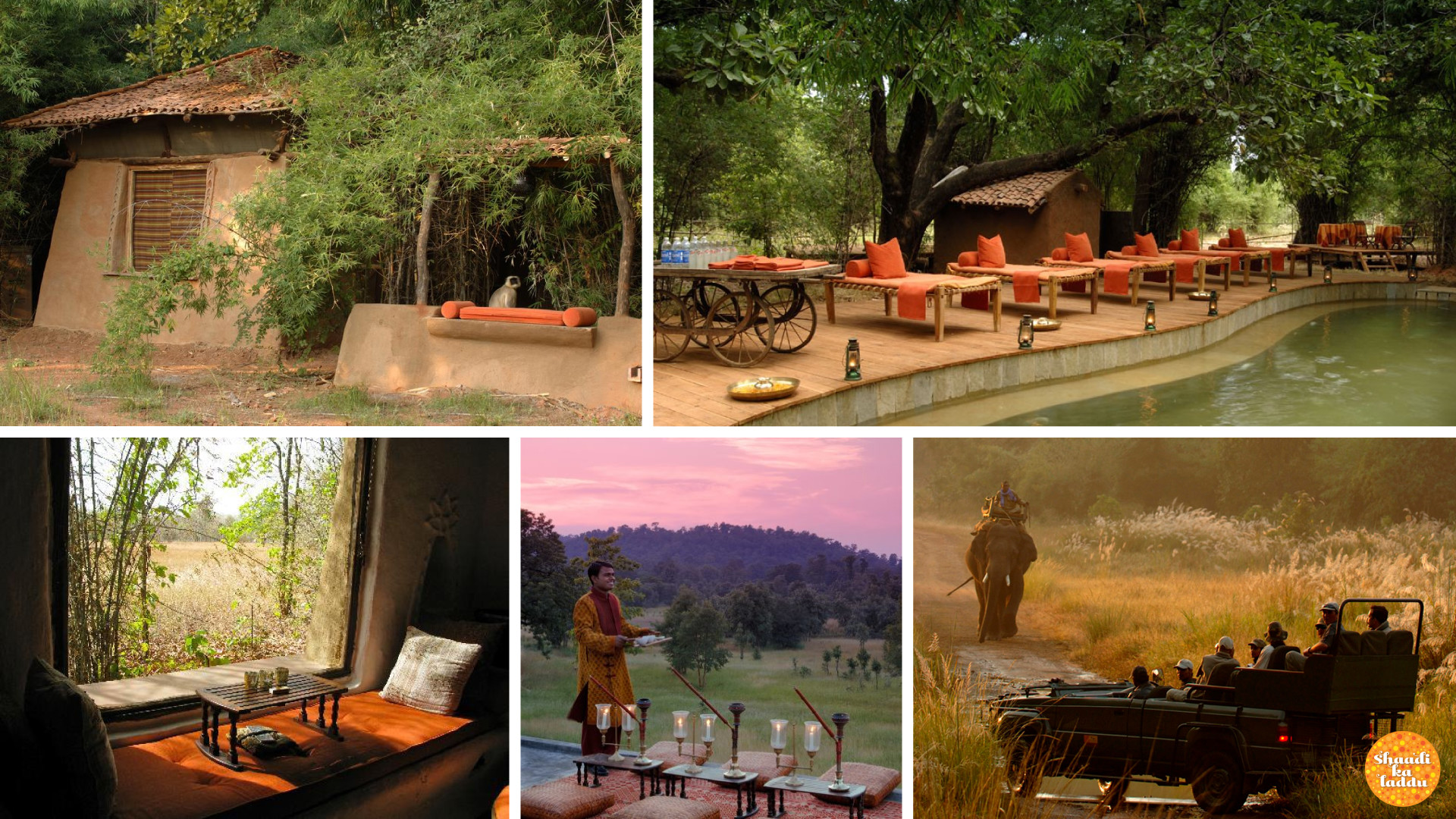 Naimisha Forests
If you want a true-blue Mahabharata style wedding, this is the right place. This ancient forest lies on the banks of the Gomti river in Uttar Pradesh and was first mentioned in Ramayana and the Puranas. If the story is to be believed, the entire narration of the epic Mahabharata, took place in this forest.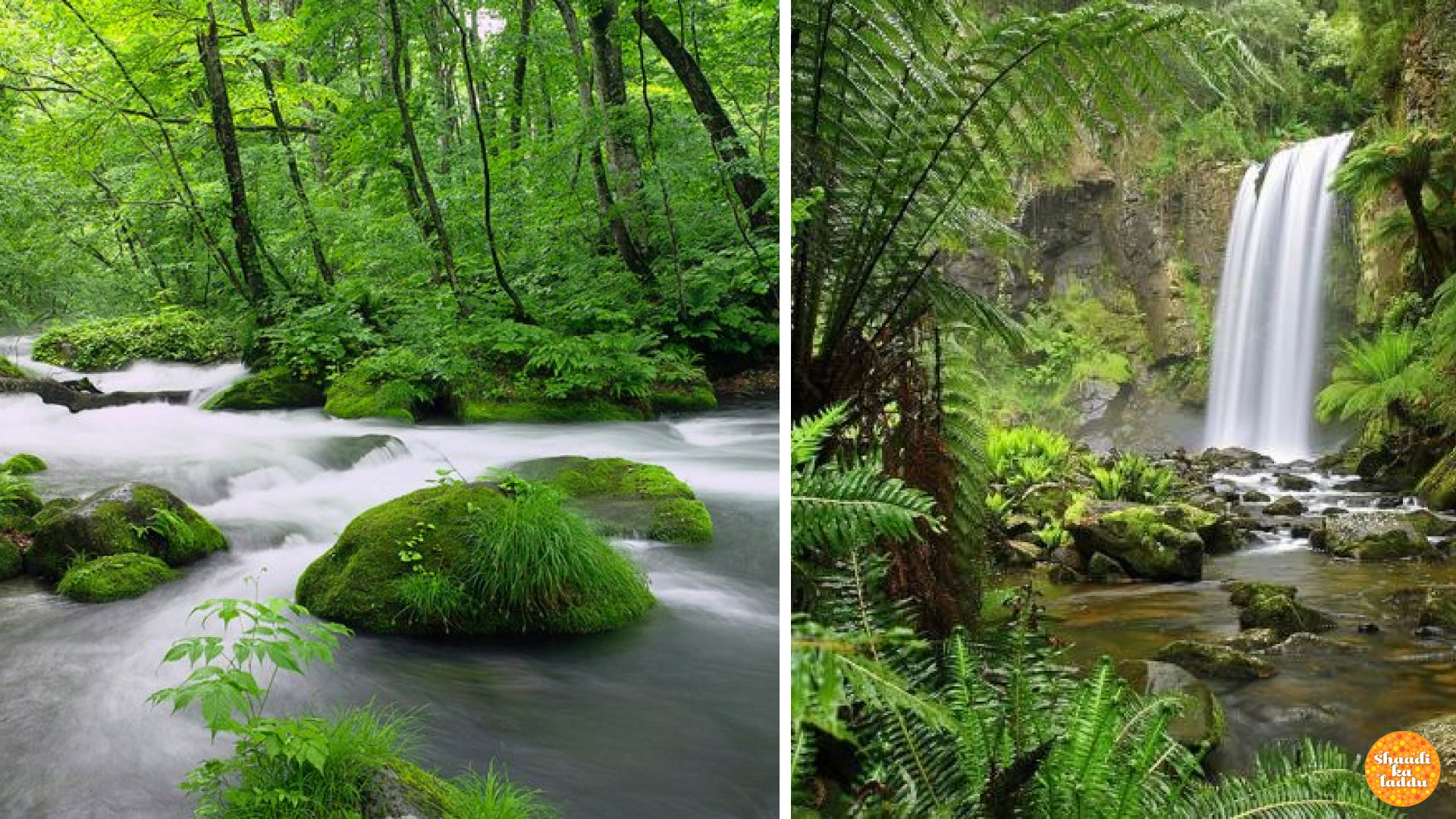 Jim Corbett National Park
With over 200 species of flora and fauna surrounding you, your woodland dream is sure to be fulfilled if you make Jim Corbett National Park your wedding destination. While this national park is a fully developed resort and vacation hub, Riverview Retreat by Leisure hotels seems to be a wedding favourite. Important to note is that it is closed during monsoon season and is most preferable from November to June. The closest town to the reserve is Ramnagar and is connected to Delhi by rail and road. The accommodation mentioned here and many such resorts place you in proximity to forests and will make cater to your every wedding need. Jim Corbett is especially known for its safari rides and the rides will surely give inspiration and ideas for your wedding in the wilderness.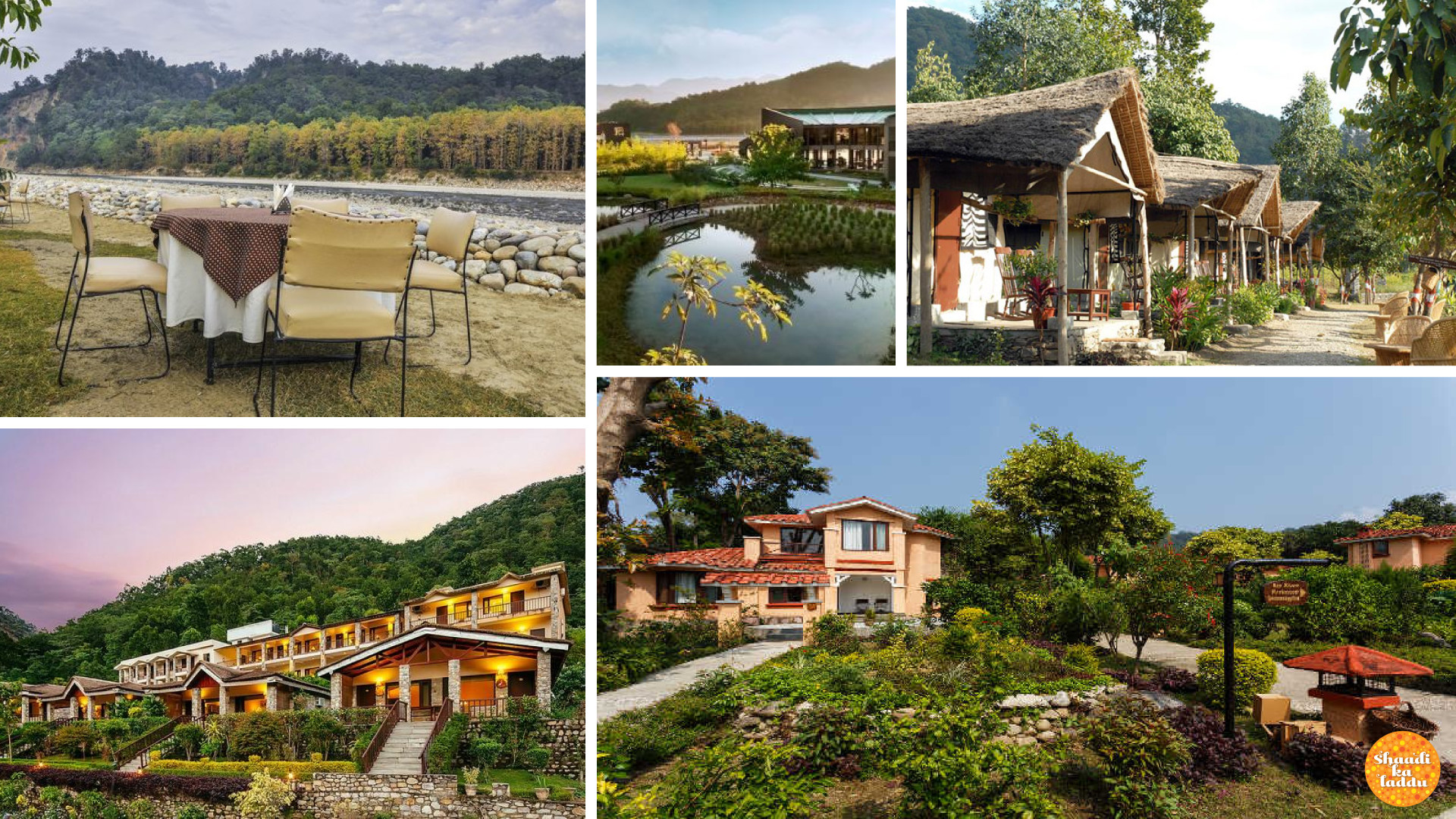 Kanha National Park
If you plan to have a wedding at Kanha, Banjaar Tola by Taj is the best place. Banjaar Tola is a luxury resort in close proximity of the forest. With its five star treatment, you will feel right at home in the forest!
It boasts of a couple of camps right by the woodlands, each camp has nine plush suites and you feel surrounded by the best of Kanha's ambience and environment with luxury! It is the most tastefully done resort while giving respect to the surroundings it is present in. the hotel staff and representatives are a plus—they will take care of your every need while you relax, take in the fresh air and enjoy your special day!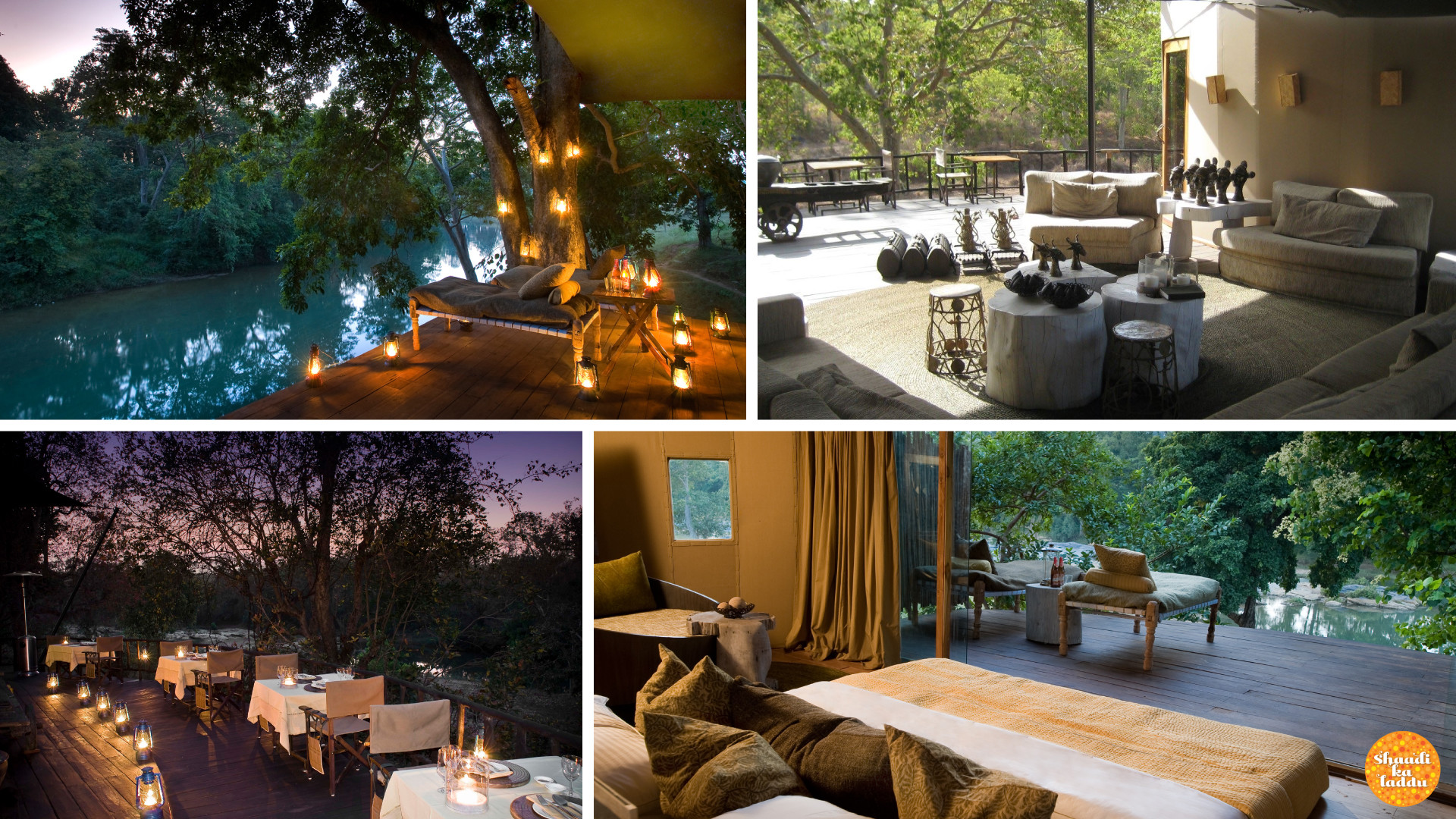 Bhimtal / Naukuchiatal
The wilderness is where the most epic love tales and adventures unfold. Forests are as timeless as the custom of marriages.
Offering up the hills and woodlands together in one gorgeous package, the foot of the Himalayas can be everything you were ever looking for. An easy six to seven hours by road from New Delhi, but still cut off enough to be far from the concrete jungles, the resorts that are right by lakes in both these places are great to host intimate weddings. Don't forget to check the Lake Resort at Naukuchiatal, it's already been a wedding venue before and it seems too perfect to be true!