What's the most important for a bride on her wedding day? Her wedding dress of course! Sometimes, even more than her groom (winks and nudges).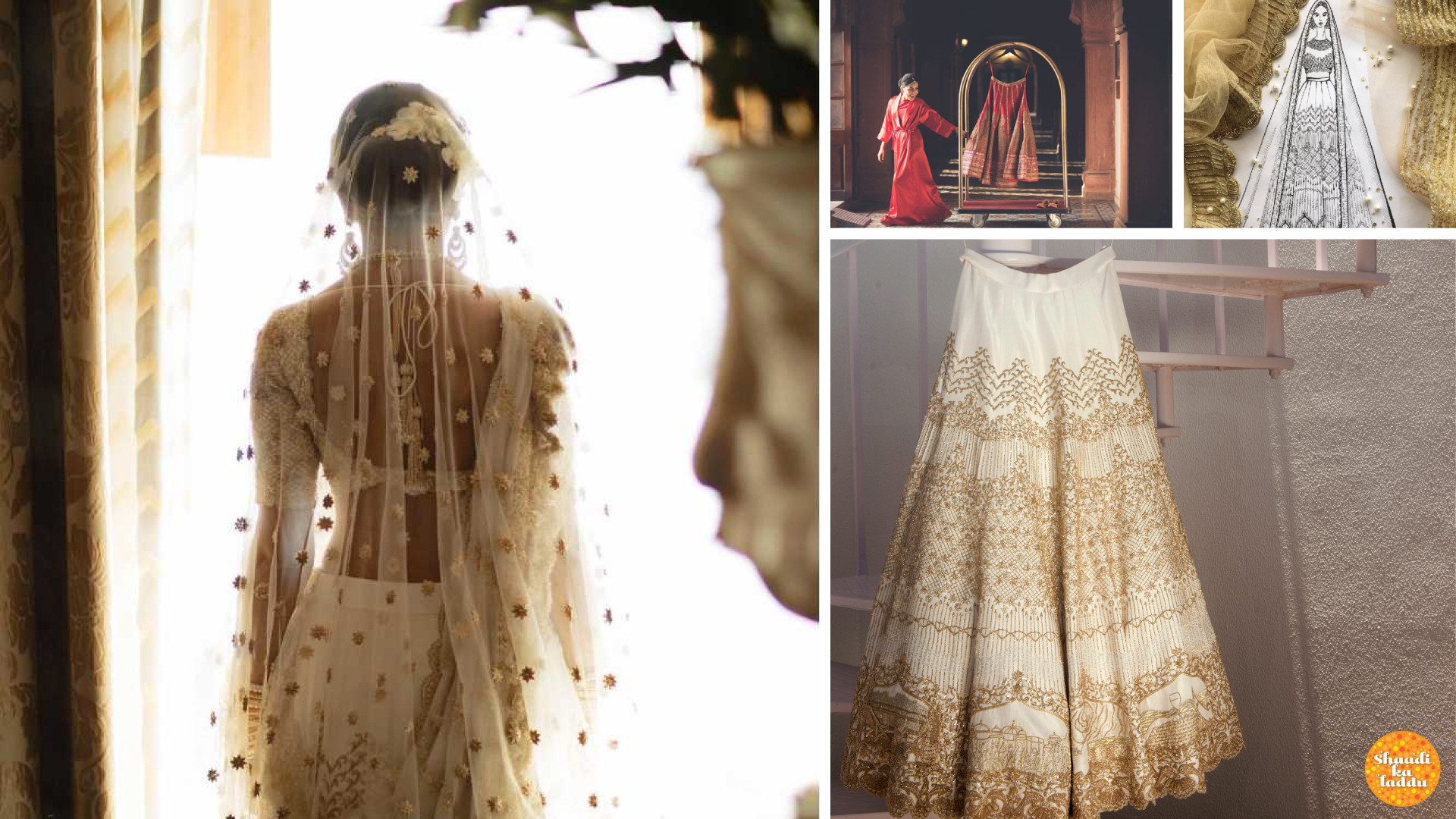 Now, what if we tell you that you can design your own Lehenga the way you want? Surprised?
Here's the success story of a designer who designed her own wedding dress. From their first meeting and proposal to all the important moments they had shared together, she framed everything on her white lehenga embroidered with glistening gold. She didn't just design her dress, but thought it as a canvas and painted her love story on it. Attire that narrated her love story, a stunning rendition of everything a bride could hope for.
Tale As Old As Time
Kresha Bajaj Zaveri, a Mumbai-based fashion designer, did just that. Being a fan of the traditional but looking for a twist, she decided to go take her bridal lehenga just a step further. These days her creations are in trend and why wouldn't they be?
Her brand Koecsh has gotten quite a boost after the popularity of her own wedding ensemble. Her creations are the most beautiful and somewhat different from the rest you see in the market. The perfect blend of modern chic and ethnic, her designs are something today's brides would adore. She recently designed Samantha Ruth Prabhu's Bridal Lehenga too! Yes, you read it right. The new bride in town, Samantha who married Naga Chaitanya recently had her Lehenga custom made by Koecsh, down to the last stitch. She also designed Samantha's engagement saree that featured every detail of the beautiful moments of the couple, keeping her claim to fame in the fore.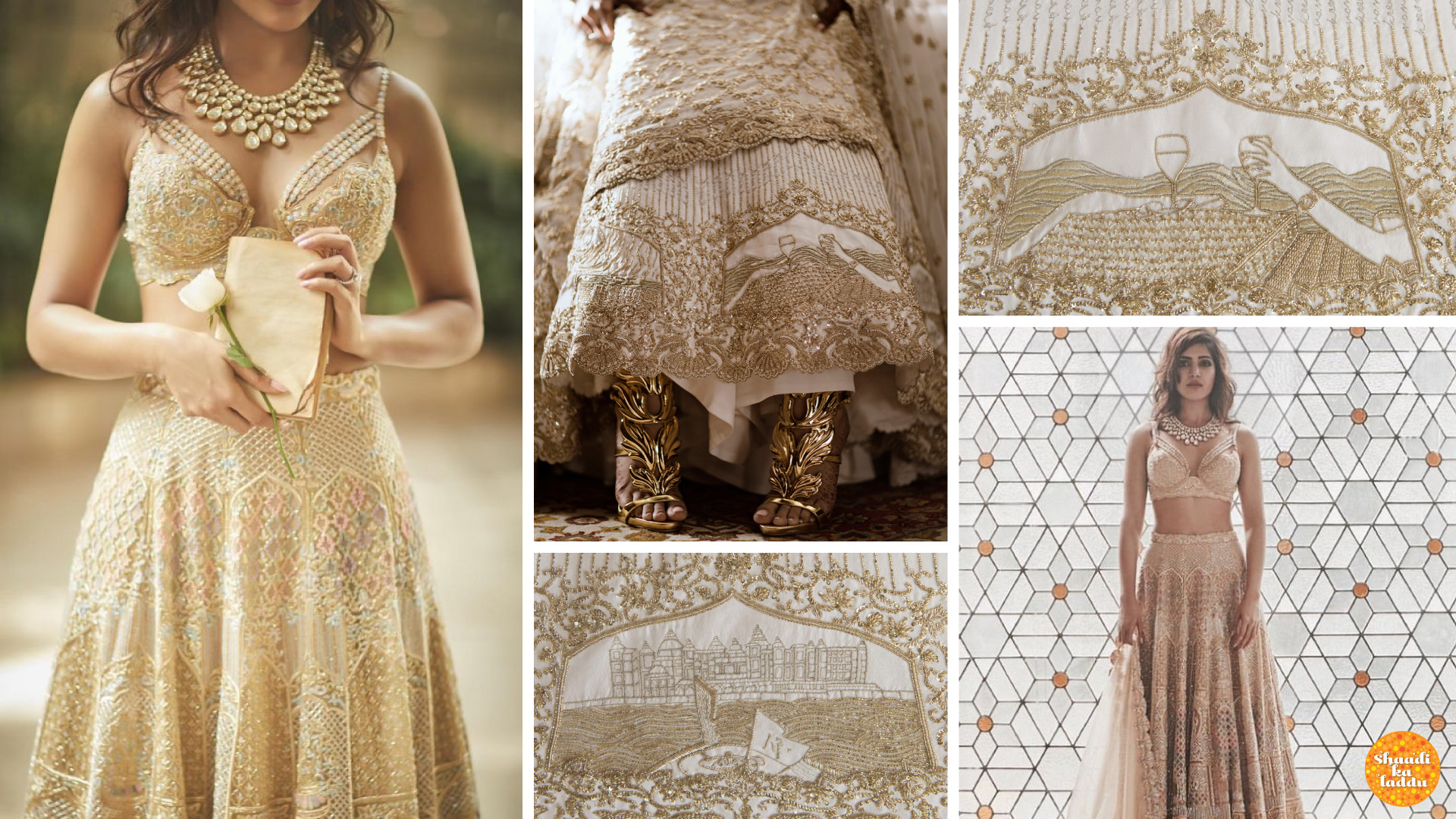 Every Step Of The Way
What if we say that you could also do the same, narrate your own love story on your wedding dress? Kresha's love for fashion has guaranteed you the bridal attire of our dreams. You can reach Kresha Bajaj on her website and narrate your story to her, and from sketching it out to involving you in the swatches and plans, every stitch will be custom. "Traditions have always played an important part in all that I do, since quality and perfection are constant traditions of my family, I know I had to bring something new to the table. So Koecsh was born out of the love for curiosity, collectability and passion" she says, describing her journey in the world of fashion and beyond.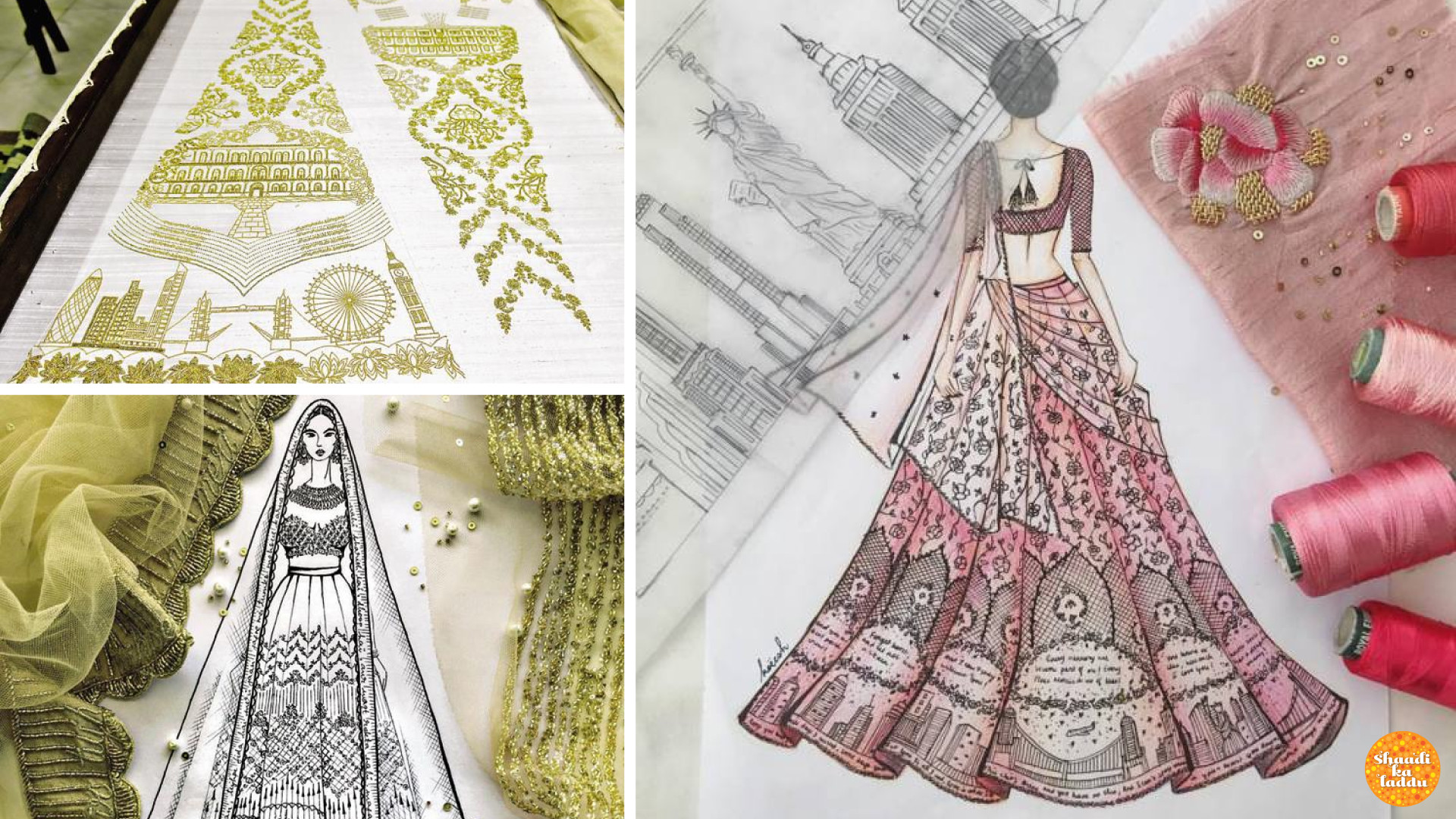 Ethereal Pastels
It's not all about the narrative though, Kresha's bridal wear takes us into a world where lace, beads, net and embroidery come together as some of the most stunning lehenga's we have ever seen. Carefully studded with beads and worked on with thread, her series of monochrome skirts and blouses echo Victorian aesthetics – the blouse often erring towards a corset-like cut. Each with its unique use of custom-made laced florals and motifs that straddle the fine line between conventional and new-age, we have to admit her team of craftsmen must be the best in the trade to be able to bring to life her otherworldly designs.
What made us fall in love? The flowing fabric which gives the pastels a glimmering life of their own is definitely top on the list.