Marriage is an important event in anyone's life. At the core of every extravagant Hindu wedding is the union of two souls that lasts over seven lifetimes. According to Hinduism, the match of a bride and groom is made in heaven and the ritual of uttering these vows while circling the sacred fire is the act of sanctifying it.
The main ceremony is the Saptapadi; 'sapta' meaning seven and 'padi' meaning steps. This involves the seven steps or vows said during the final and most important Hindu wedding ritual. The Seven vows represent the elements required for an ideal marriage and seek to bind the couple together in their journey together.
1. To Cherish and Provide
"Om esha ekapadi bhava iti prathaman"
"Dhanam dhanyam pade vadet"
For the First Vow, the groom promises his bride to cherish her and to provide for her and their children and in return asks for her to provide him with food and her assistance in life.  The bride's vow replies with declaring her domestic responsibilities, concluding the first vow with the bride and groom wishing each other prosperity.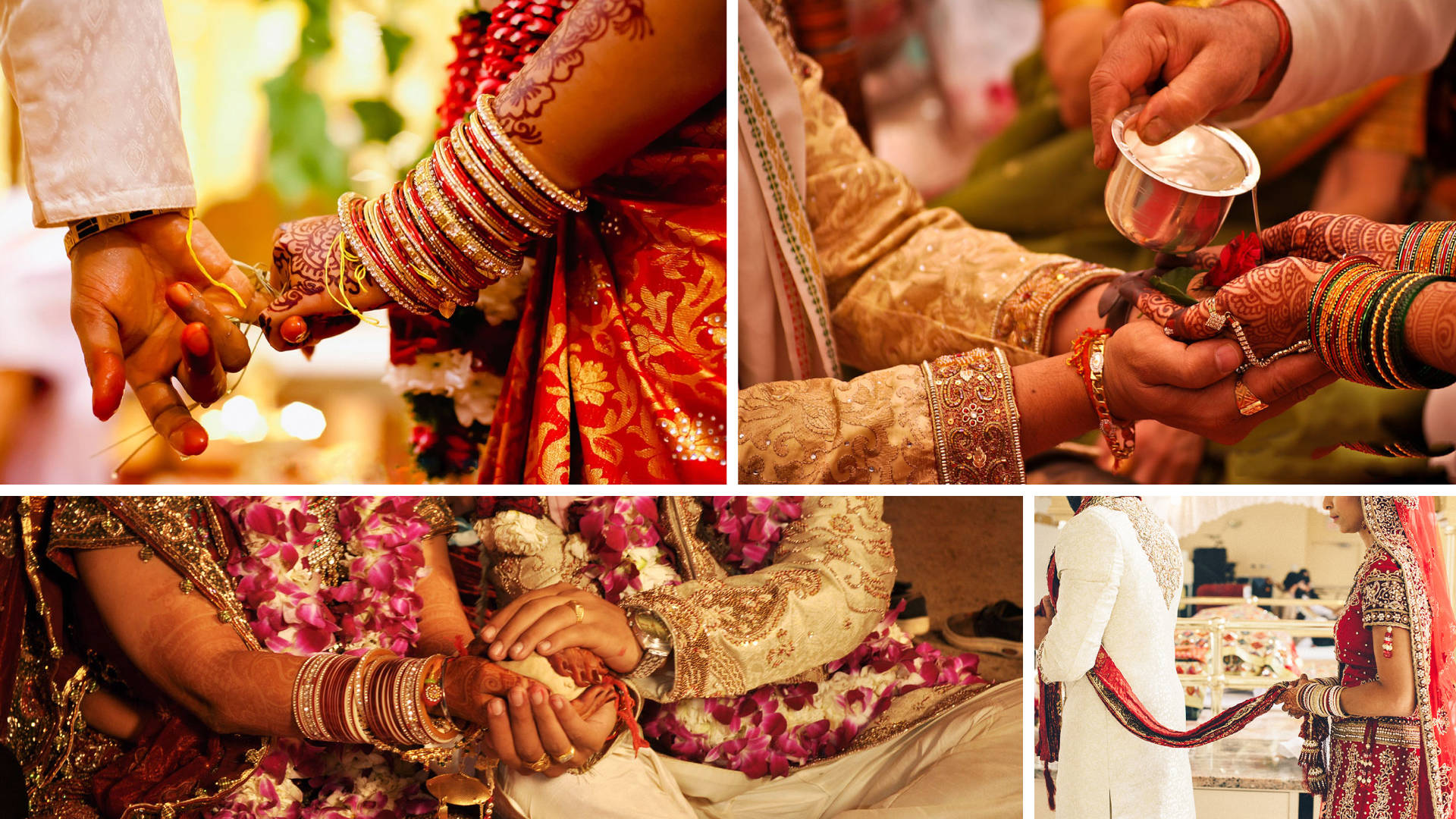 2. To Protect
"Om oorje jara dastayaha"
"Kutumburn rakshayishyammi sa aravindharam"
For the Second vow, the groom declares that they will together form the protection of their household and children, the bride echoing with her vows stating her as being his strength and courage. She asks for his loyalty to her in return.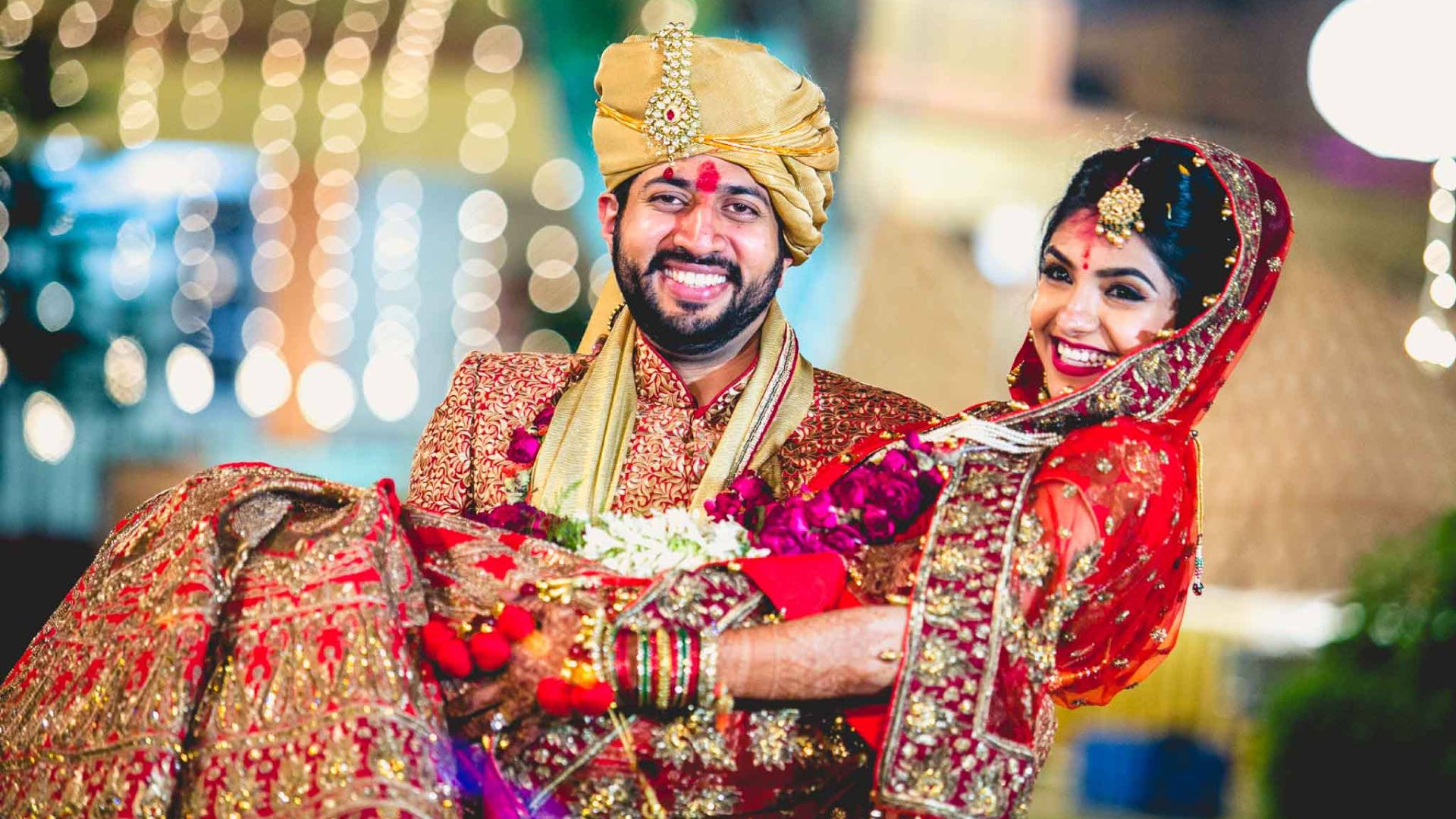 3. Wishing Health And Prosperity
"Om rayas santu joradastayaha"
"Tava bhakti as vadedvachacha"
For the Third vow, the groom wishes wealth and prosperity over their newly forming family and the children to come, and for the health and longevity of their children. The bride promises her fidelity to her husband and vows to view every other man in her life as secondary to her husband, promising her love and devotion to her husband.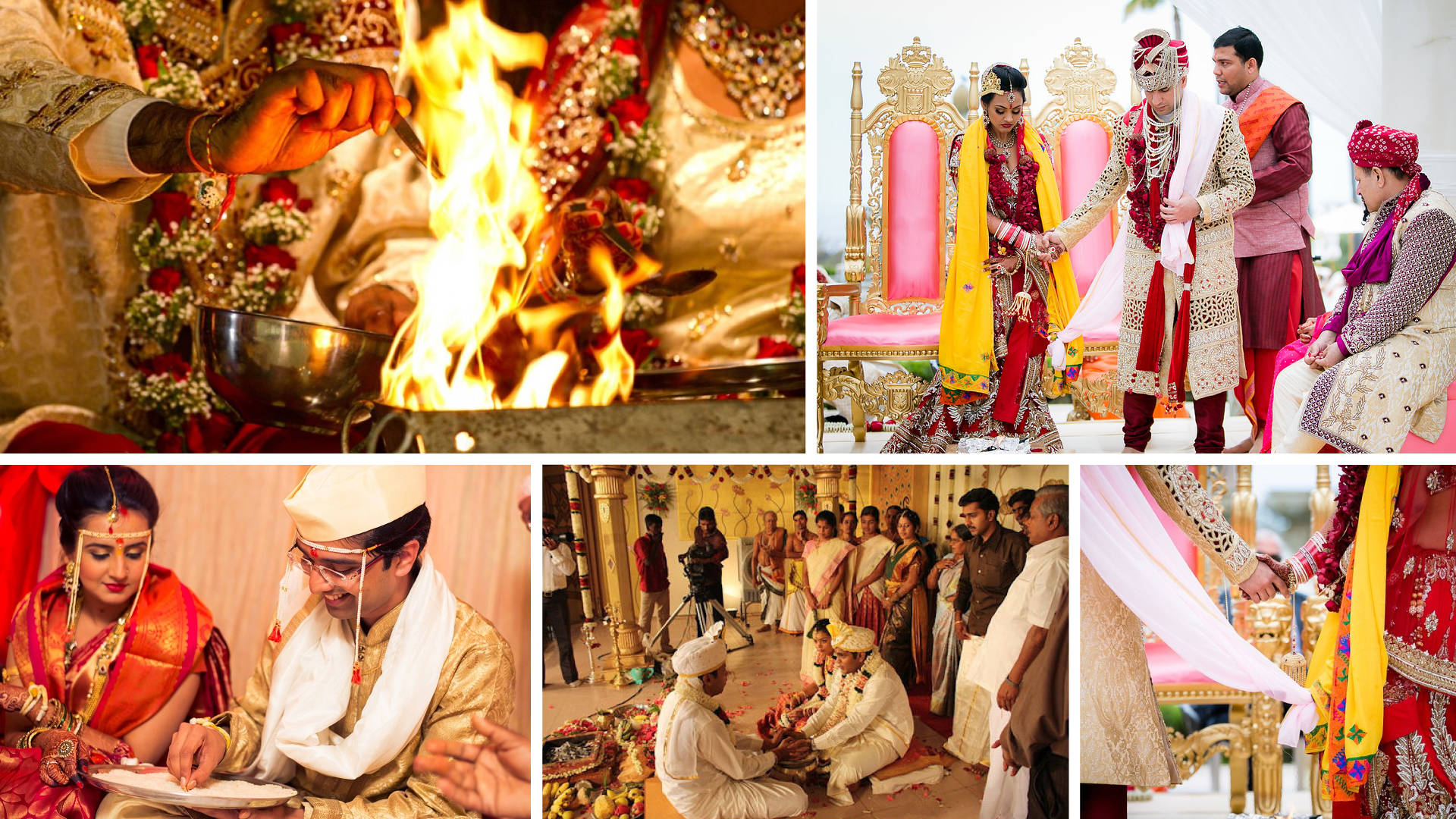 4. Peace and Sanctity
"Om mayo bhavyas jaradastaya ha"
"Lalayami cha pade vadet"
For the Fourth vow the groom states how, his wife has brought peace and sacredness to his life by completing him and he wishes for moral, obedient children. The bride promises to look after her husband in every way and to shower their union with happiness.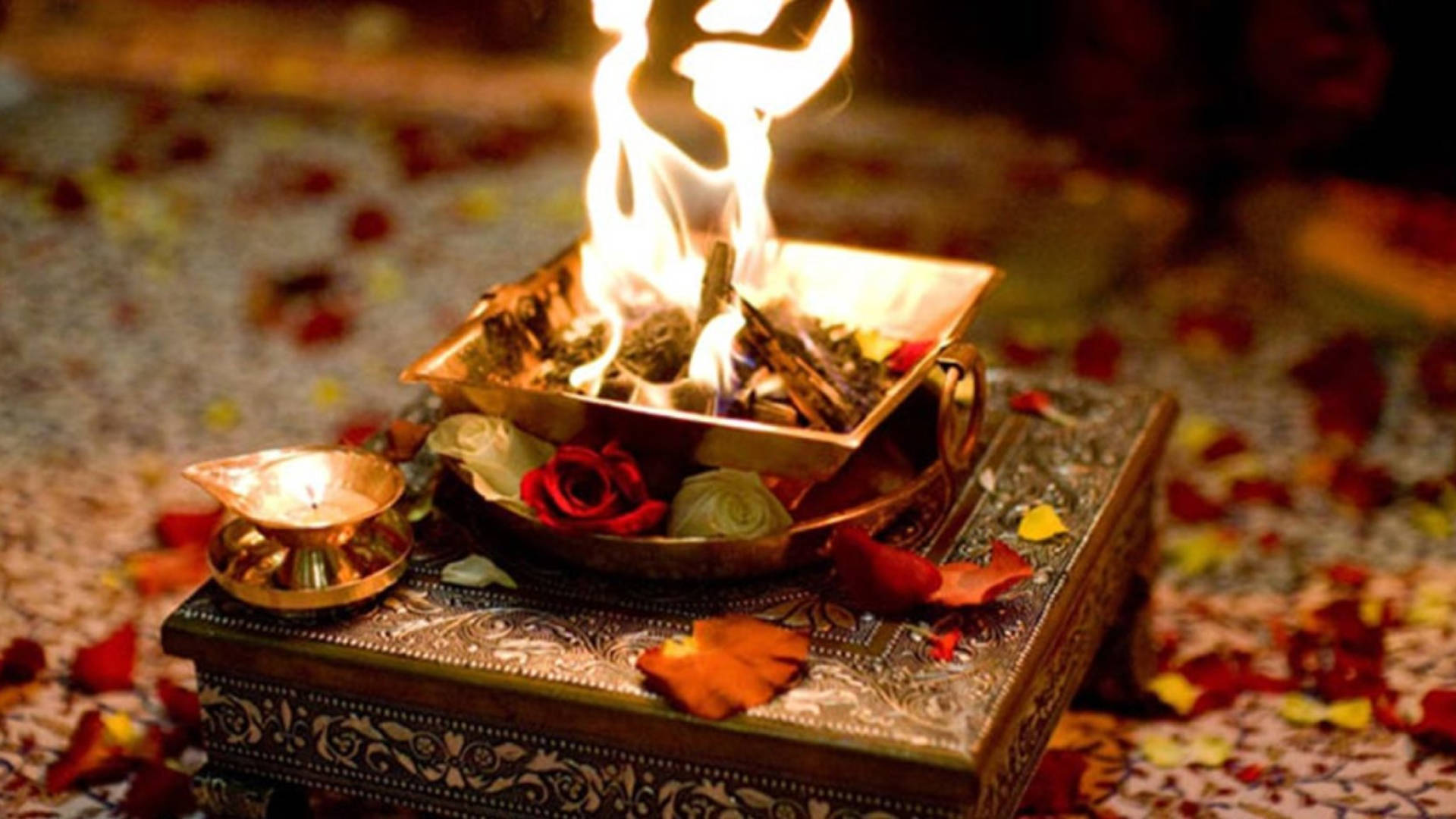 5. Sharing Of Joys And Sorrows Forever
"Om prajabhyaha santu jaradastayaha"
"Arte arba sapade vadet"
For the Fifth vow the groom wishes God's blessings upon his bride for her noble intentions and well wishes for him. He declares how she is his dearest friend, expressing his happiness at her entering his life. The bride promises her love to him for as long as she lives. The bride's vow elaborates on how his sorrow and his happiness is now shared and is thus her sorrow and happiness as well. She expresses her trust in him and states that she will honour him and fulfill all his wishes.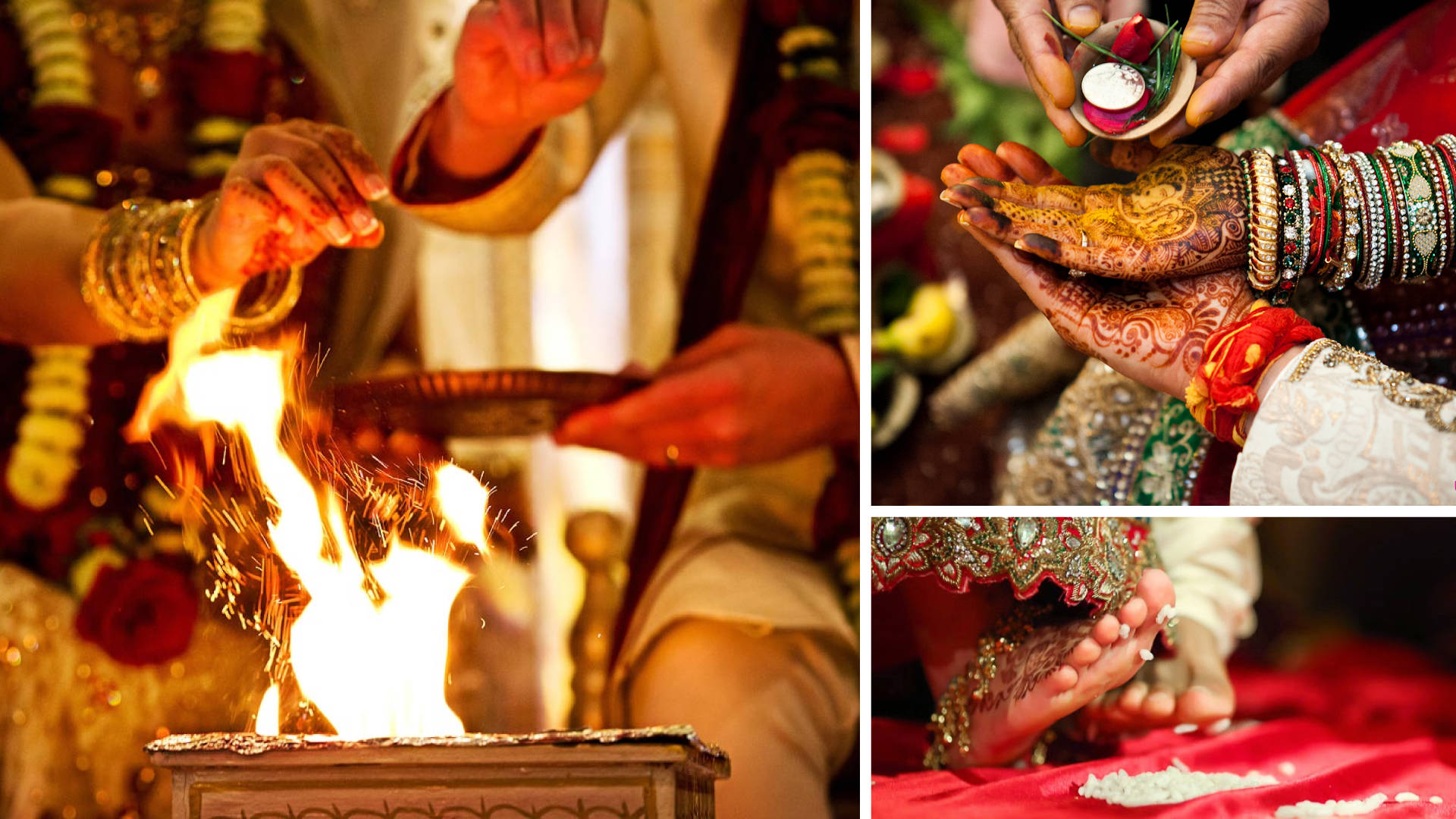 6.  A Promise To Last Seven Lifetimes
"Rutubhyah shat padi bhava"
"Yajna hom shashthe vacho vadet"
For the sixth vow, the groom asks the bride, that now that she has taken these six steps in the form of vows with him and filled him with absolute joy, will she do the kindness of filling his heart with this joy for the remainder of their seven lives. The bride replies with an affirmative, confirming that she will always be by his side.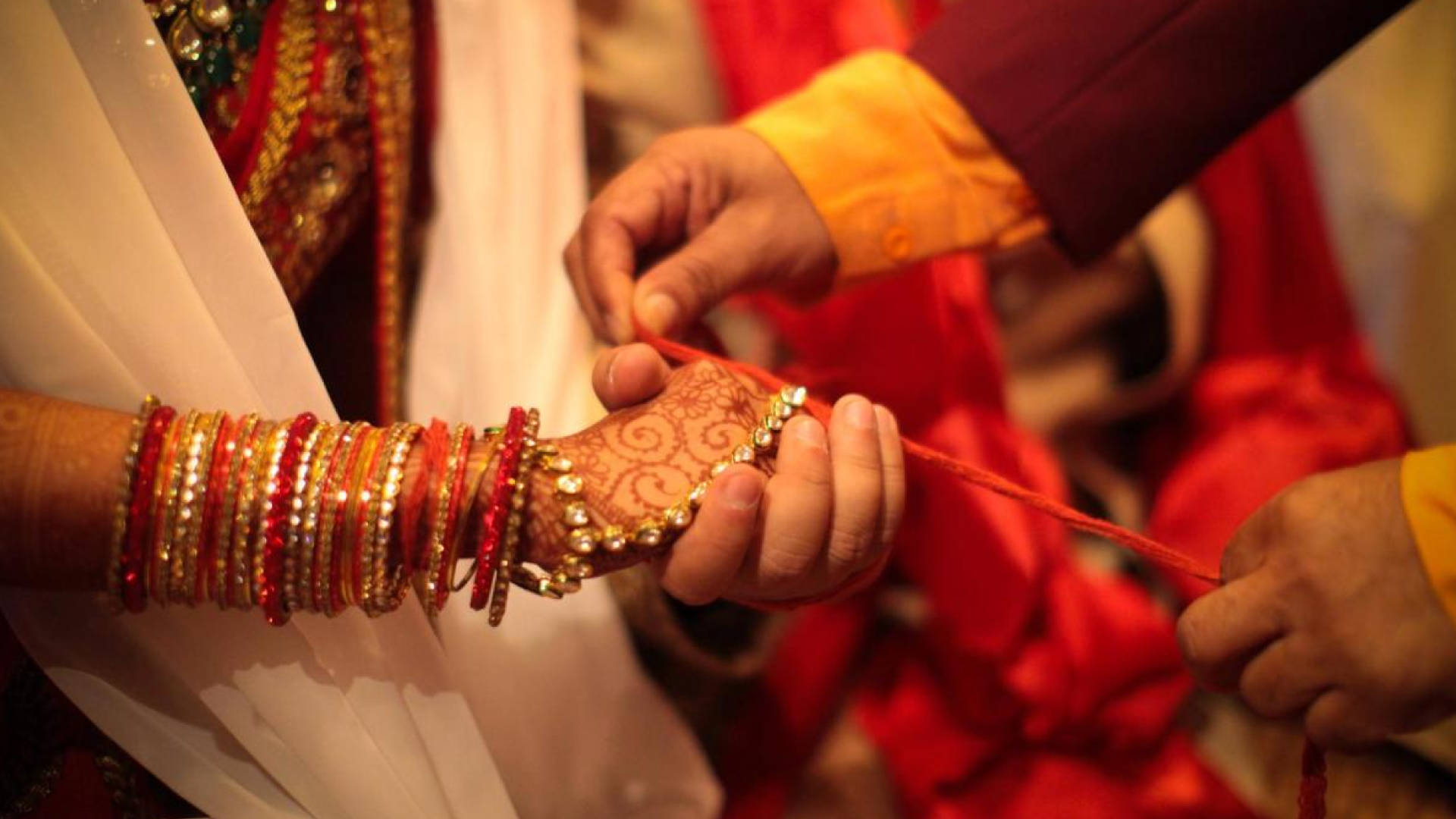 7. Proclamation Of The Union Before God
"Om sakhi jaradastayahga"
"Attramshe sakshino vadet pade"
For the Seventh vow, the groom proclaims the couple as husband and wife, stating that they are now one, and that he is hers and she his for the rest of eternity. The bride states that God is a witness to their union and she is now his wife, stating that they will love, honour and cherish each other forever.