It is a very well established fact that weddings in India are a grand affair. It's a few days (which in some cases can extend well into weeks) where the bride and groom-to-be live out their every wish and desire. Getting married in style is always a priority, and why not? Since weddings are not an everyday affair, you might as well take hold of this once in a lifetime opportunity and play it out to the fullest. Having an elaborate wedding implies having an equally elaborate set of attires and accessories for the entire event.
Thinking of having a grand bridal party, and you aren't really sure if you want everyone turning up in traditional pink turbans? Then here are a few ideas that are an easy shift from the regular.
The Tissue Issue
Voile and tissue are such lightweight and elegant fabrics, and it is no wonder that they are used by royalty for their turbans. The slight golden sheen of tissue makes it all the more appealing in a regal manner. The fabric scrunches up to create great volume and creates a massive, luxurious turban when wound. Think of adding accessories to the turban like brooches, sarpeches, or even feathers to make it look like a stately affair.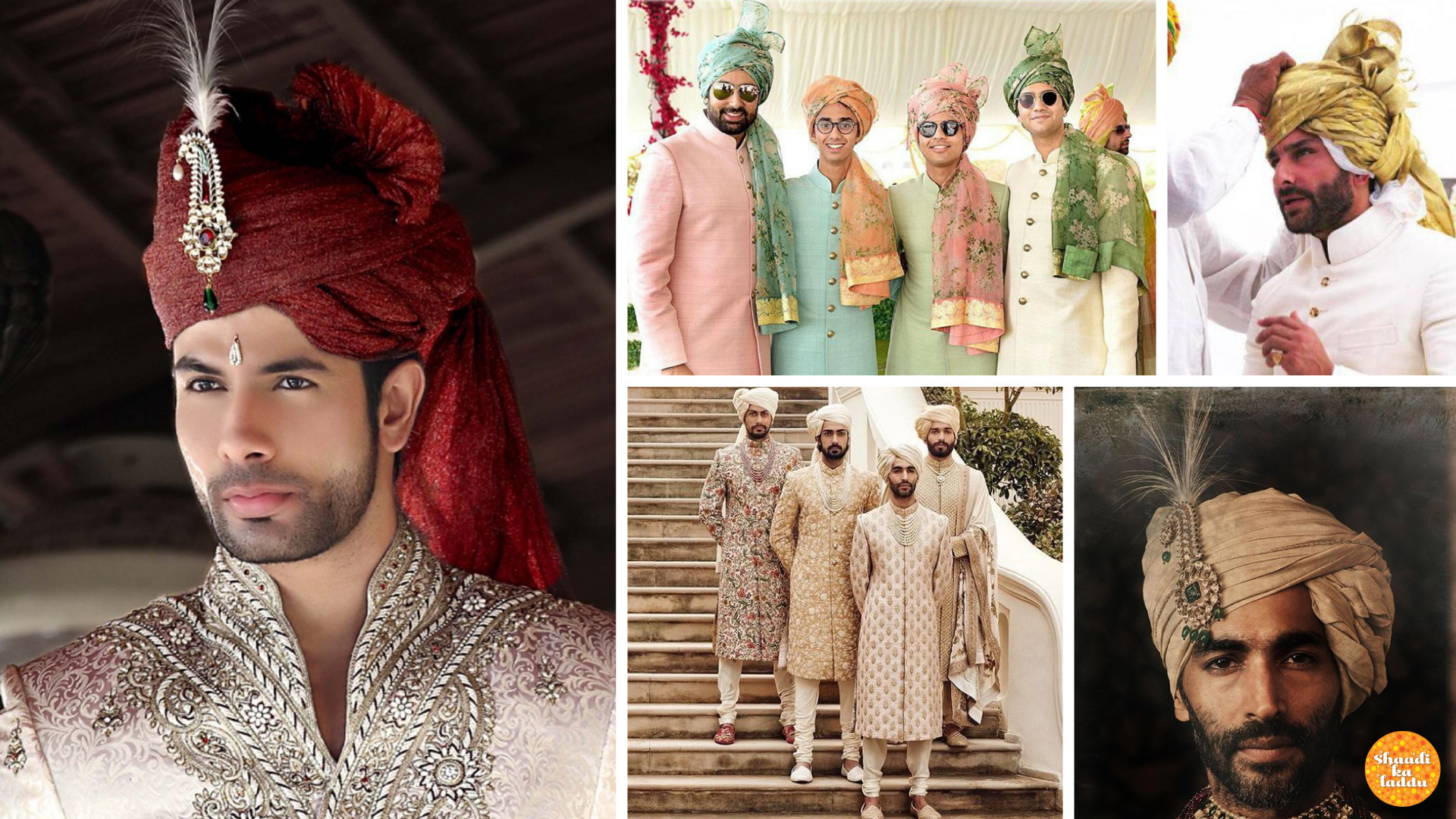 Sometimes, Larger The Better
Traveled to the western parts of the country and been amazed by the large colorful turbans worn by the nomads? Why not bring that ethnic turban into your party. Think of playing around with colors and getting people to wear turbans in a similar color palette. The nomadic turbans are made of what seems to be a seemingly endless length of fabric, and can be quite a task to perfect the way it is tied, but what's the fun in pulling off a look without any challenges.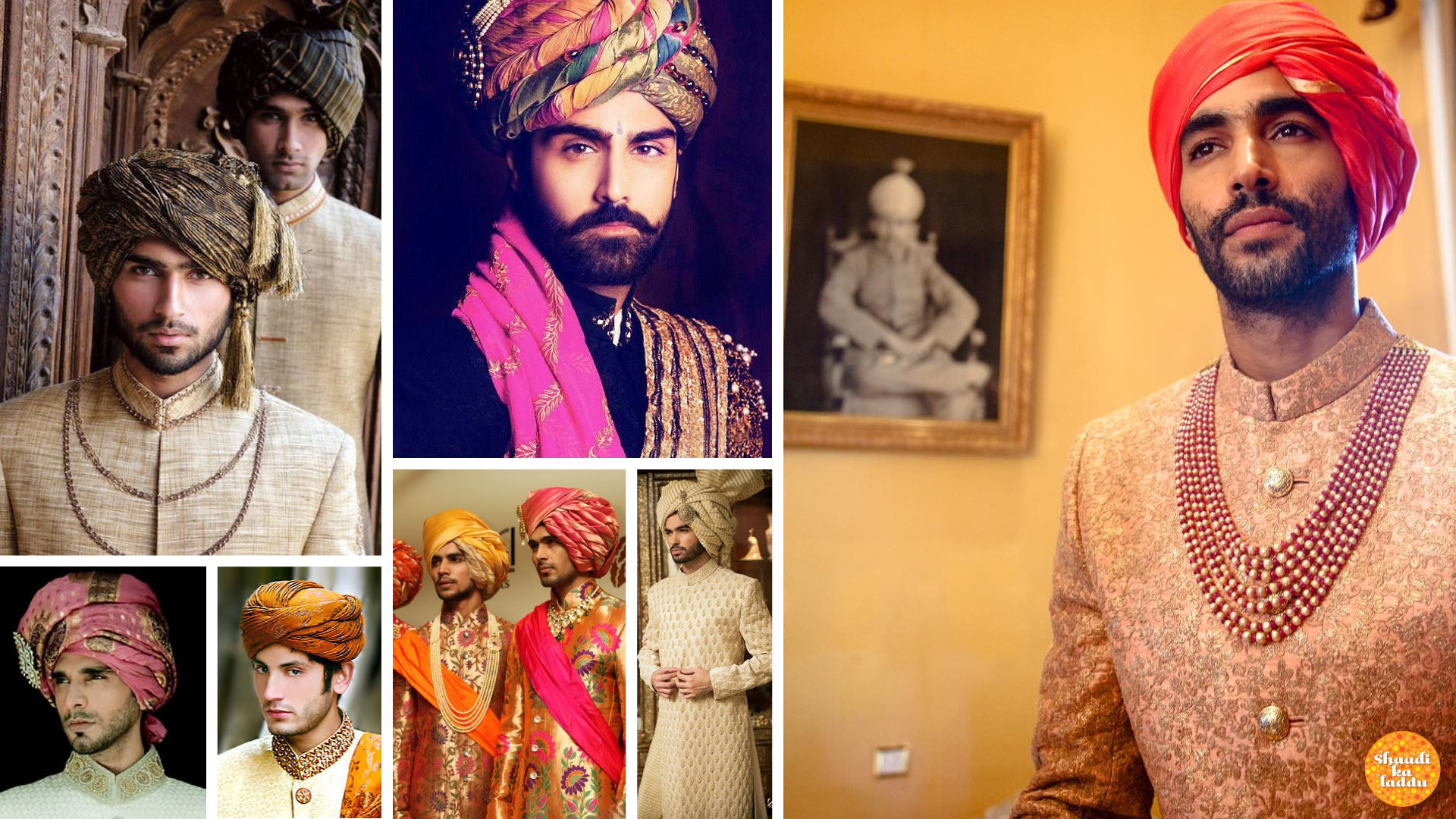 The Marathi Pheta
There is something incredibly stately and crisp about the impeccably tied Marathi Pheta. These turbans are tied with immense precision, with fabric folded so neatly that you wonder if it is fabric at all, and not a molded sculpture. Ready made phetas are available for purchase and rent, and would be way more convenient to use, as tying a pheta takes a long amount of time, and tying one well takes years of practice and a very skilled pair of hands.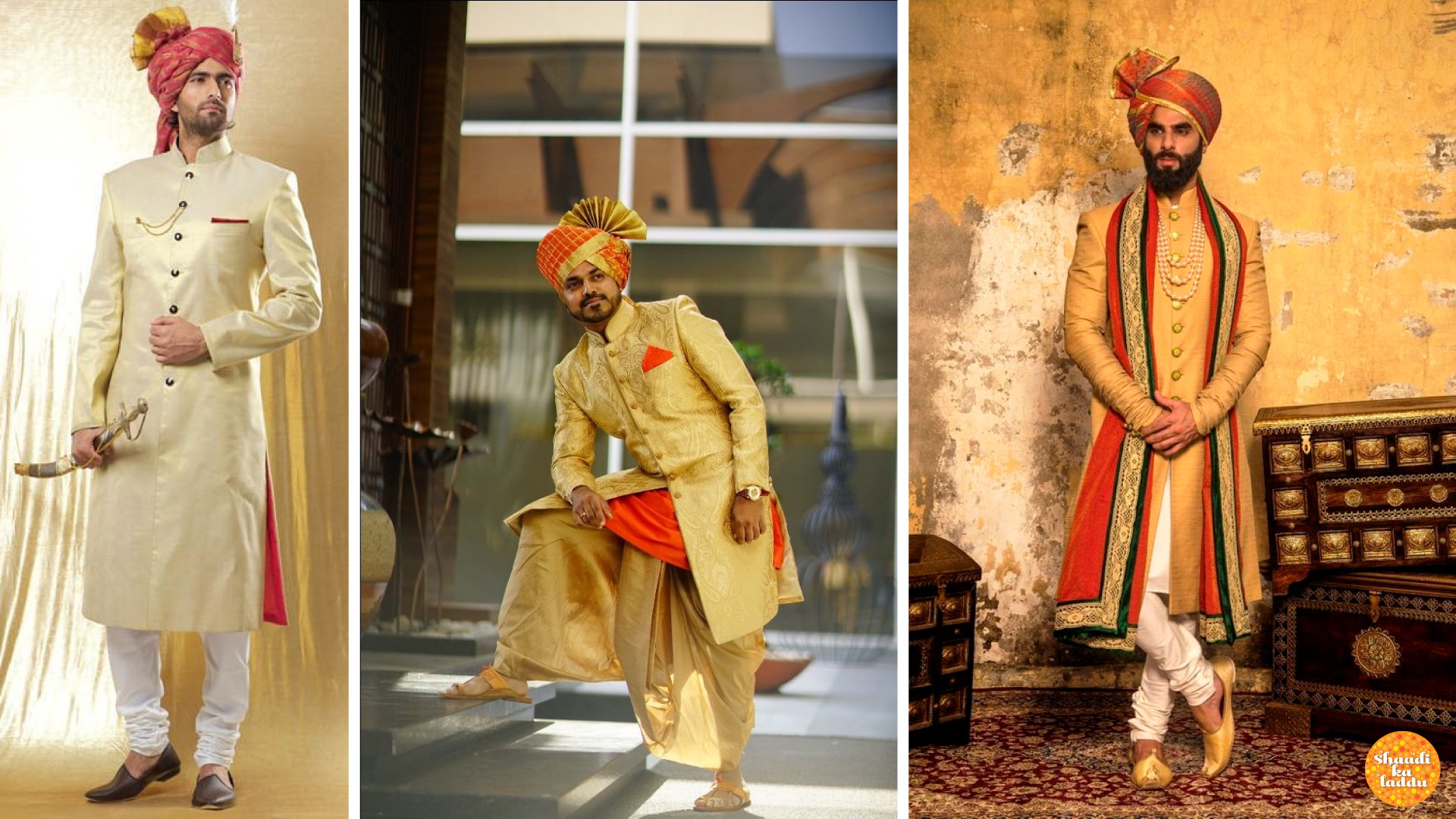 Bollywood Inspirations
Bollywood never fails to amaze, and is a great source of ideas and inspiration for wedding styles and costume options. Remember Ranvir Singh with the enormous Peshwa turban from Bajirao Mastani? Why not pull of that look, and add beaded tassels and jeweled brooches for a little bit extra! Or think of the epic colorful riots of turbans worn in Paheli. Whatever be the case, there are countless films to refer from and these looks are totally worth trying out.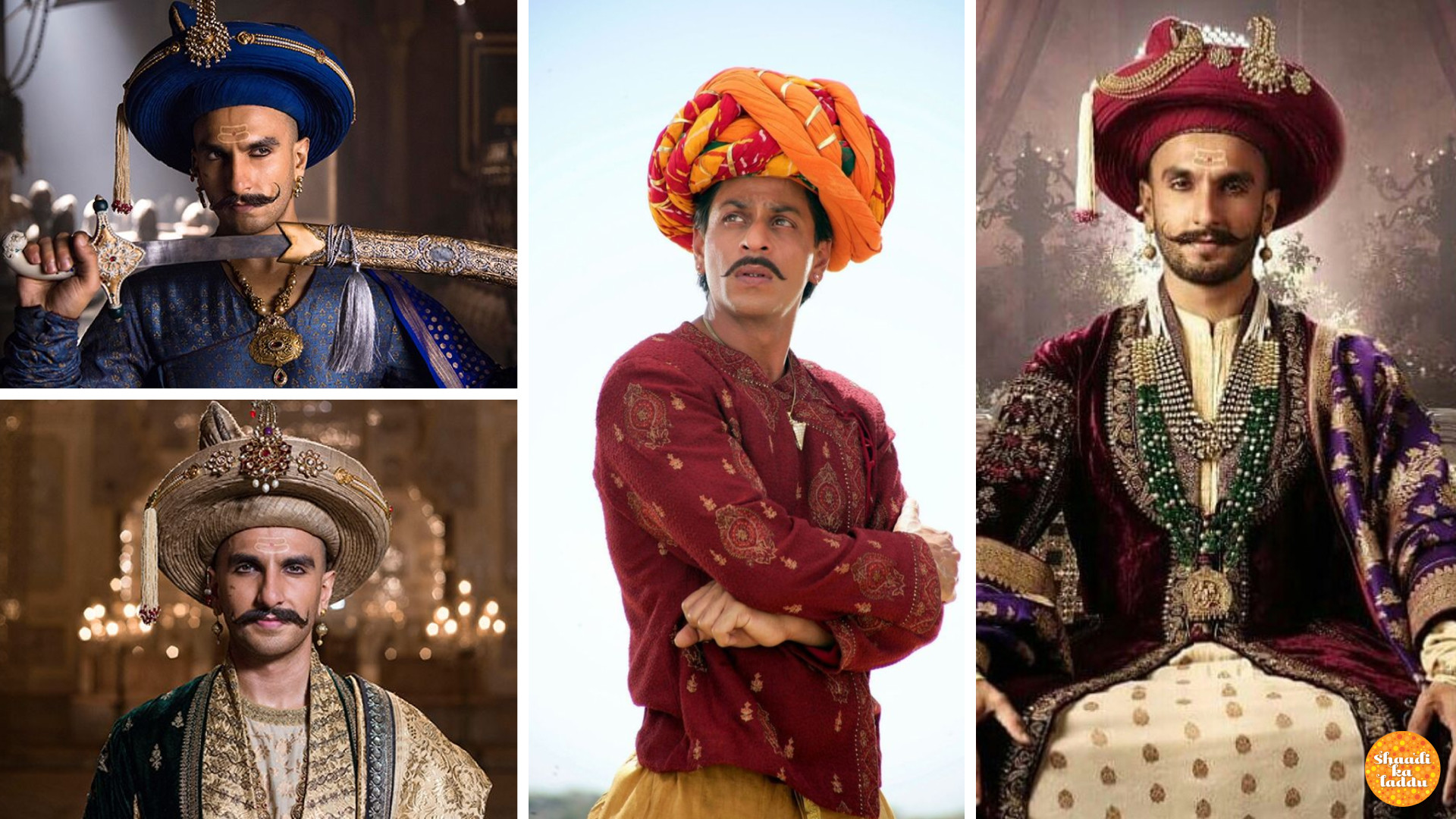 Rajasthani Turbans
To begin with – traditional Rajasthani costume for men is incomplete without the turban. Rajasthan is divided into different regions, and the turbans of these regions are also unique. Turbans from each region are representative of the cultural identity of that area and are a symbol of pride. Look out for a Mewari turban if you prefer something on the simpler side, or opt for that of Rajput royalty if you prefer grandeur.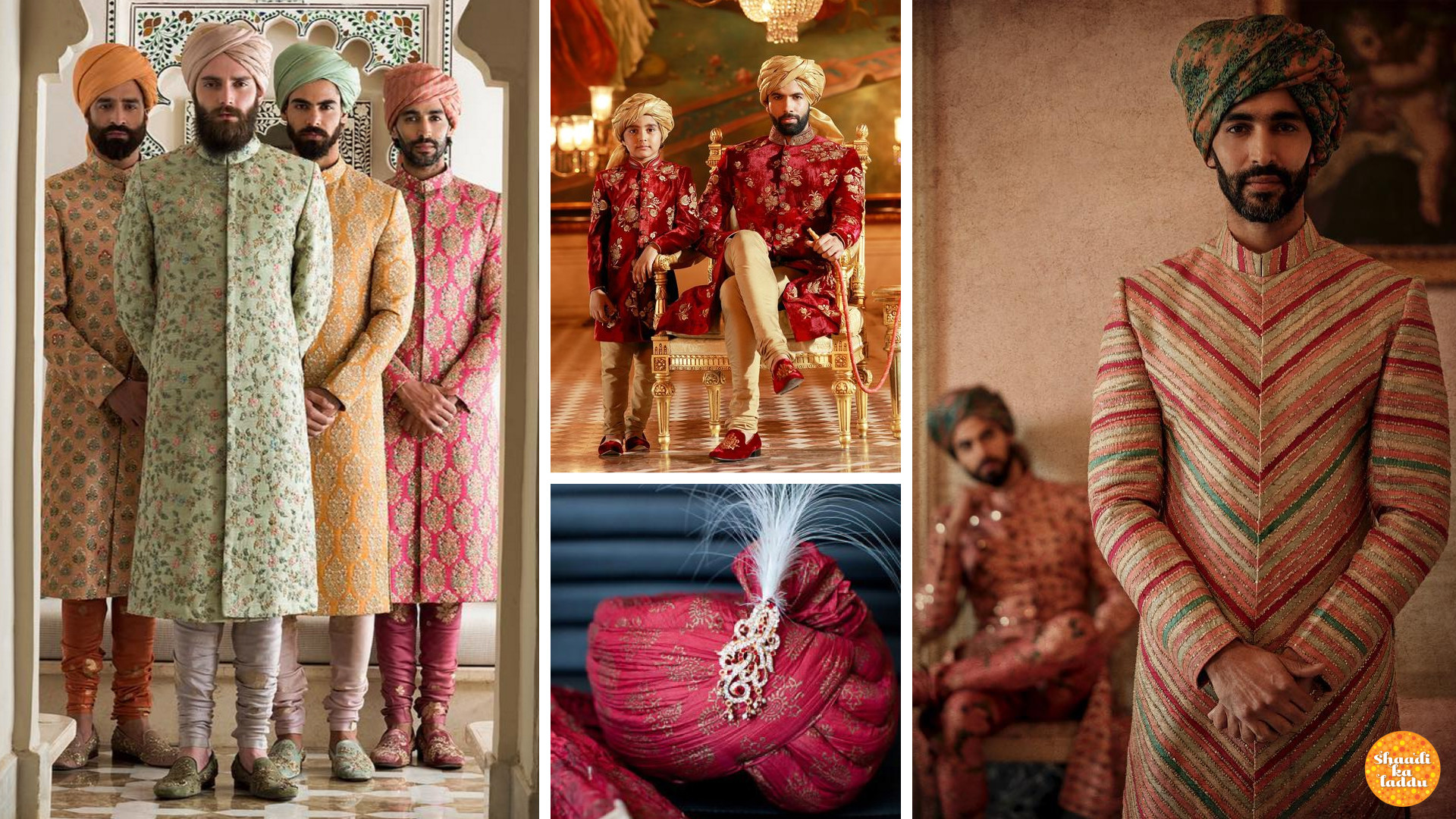 Pagdi's For The Girls As Well!
It would be unfair to say that turbans are meant only for men – why can't girls join in on the fun? Simple ethnic turbans look extremely chic especially if worn with chunky or beaded jewelry. Look for inspiration from African cultures, and use printed fabrics for maximum effect.