Who wants their wedding day to be a bad hair day? Trust us; it has to be no one. When you check-off your wedding dress, make-up, shoes and smile, don't forget to add beautiful and healthy hair on the list. Here are a few products which will lighten up the weight on your shoulders and will make those soft curls dangle effortlessly.
Dry Shampoo
Getting your head wet again and again in order to get frizz free hair, or shampooing twice a day is not an option when you are the bride. A perfect solution is having a dry shampoo in your hair care kit. It allows your hair to breathe without getting wet and going under a shower, adding volume to your hair and making them silky soft instantly. There is a range of dry shampoos available in the market at affordable prices.
Our top picks? L'Oreal, Tony and Guy, Drybar, TRESemme and Dove!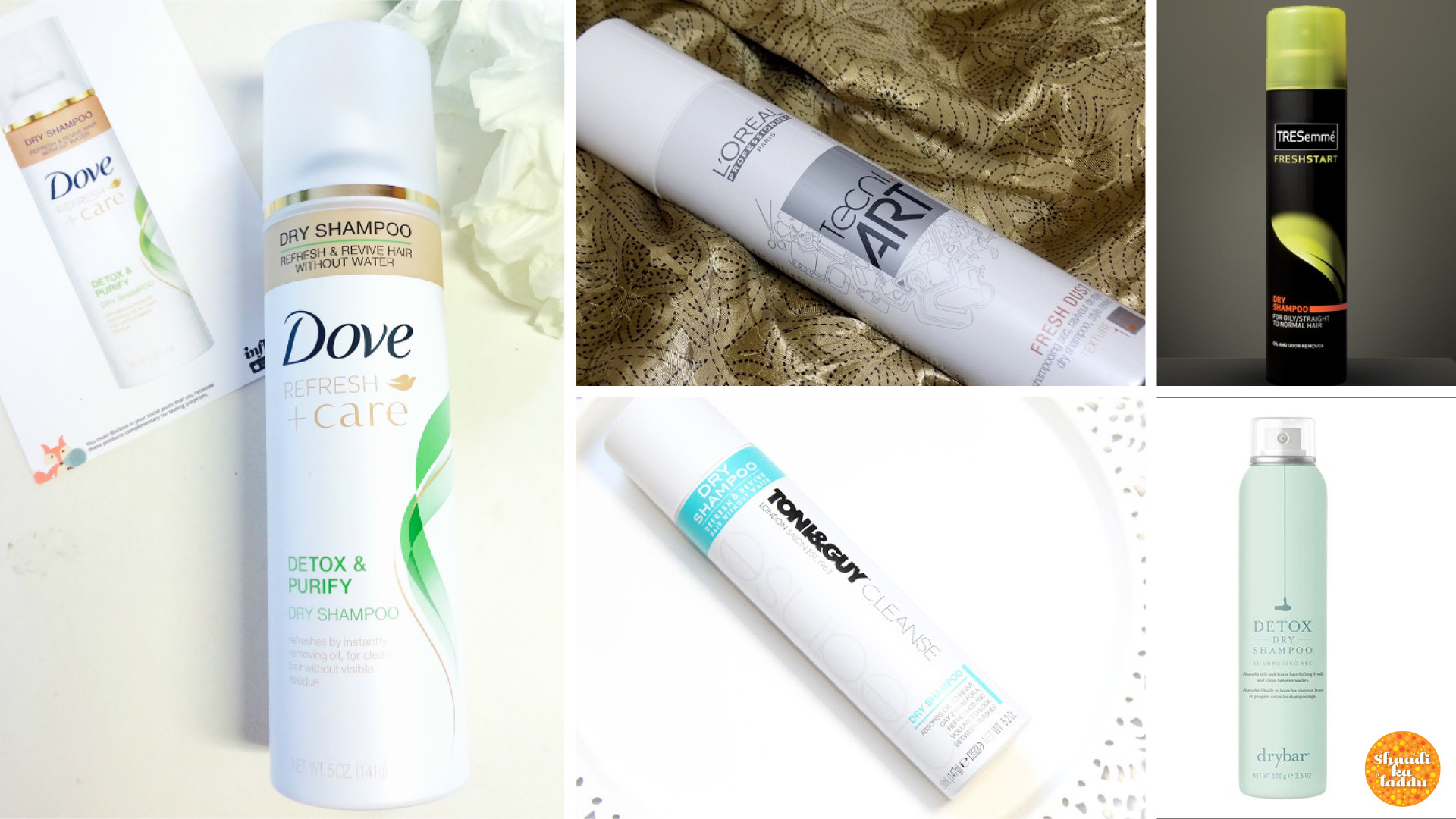 Heat Protection
To style your hair into a beautiful bun and curls one needs to use a heat tool which means a lot of damage. Now you don't want to burn your beautiful locks and force a trim because of split ends caused by curling rods and straighteners. So here to your rescue is the great smelling Bumble and Bumble Invisible Hairdresser's oil. Just 2-3 drops and you're done. It will provide protection against damage and also being dry oil it's non-greasy, so no sticky hair. If you're looking for options, L'Oreal's Heat It and TRESemme's Heat Tamer are just as good!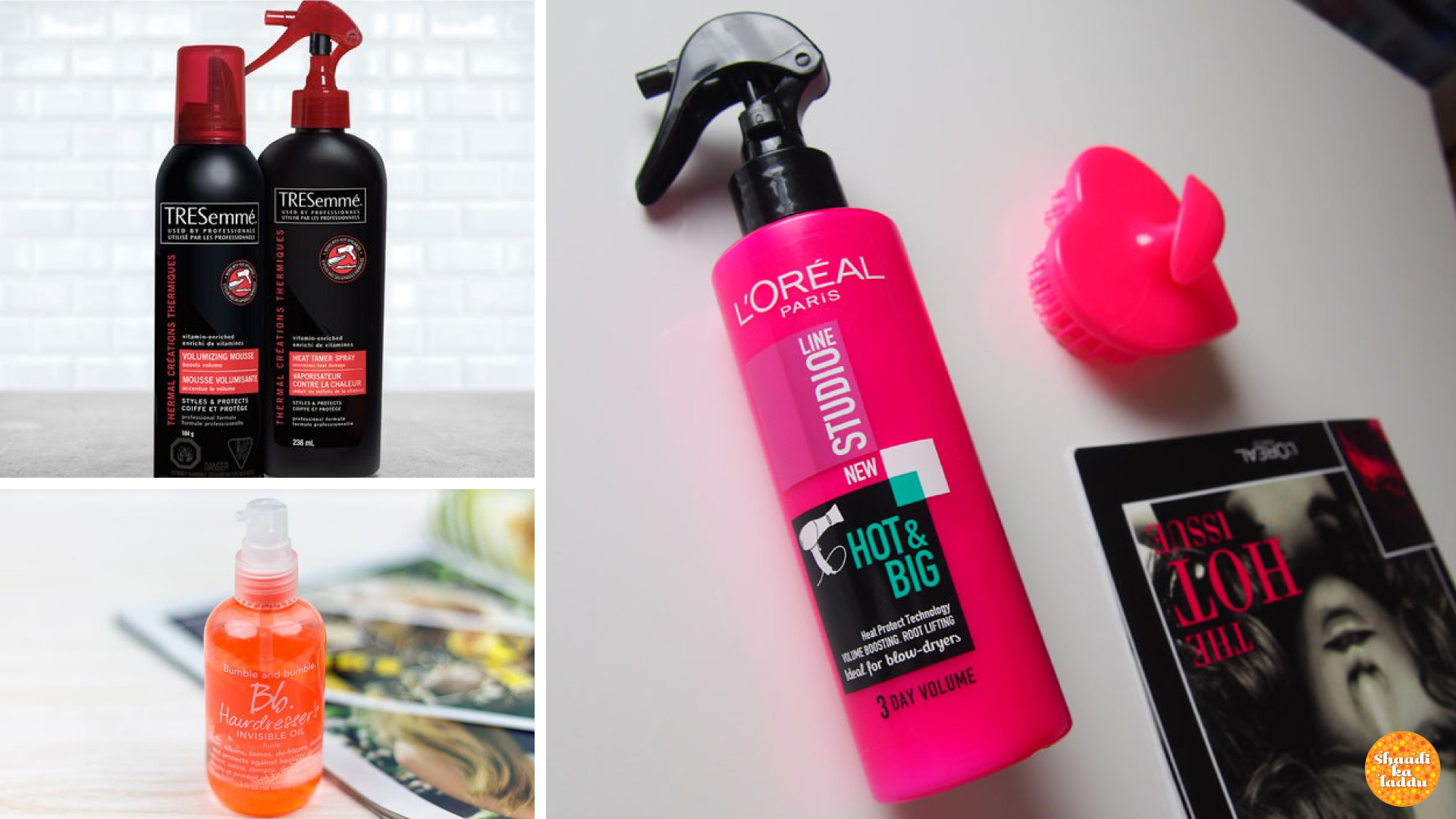 Texturizer
Your hair texture enhances the beauty of your gorgeously styled hair. It helps in creating a little bit of friction, making sure your pins and accessories stay put! Ouai Texturizing Hair Spray is known to be one of the best in terms of providing excellent finish and texture. This floral-scented formula provides you with perfect hold and plenty of shine.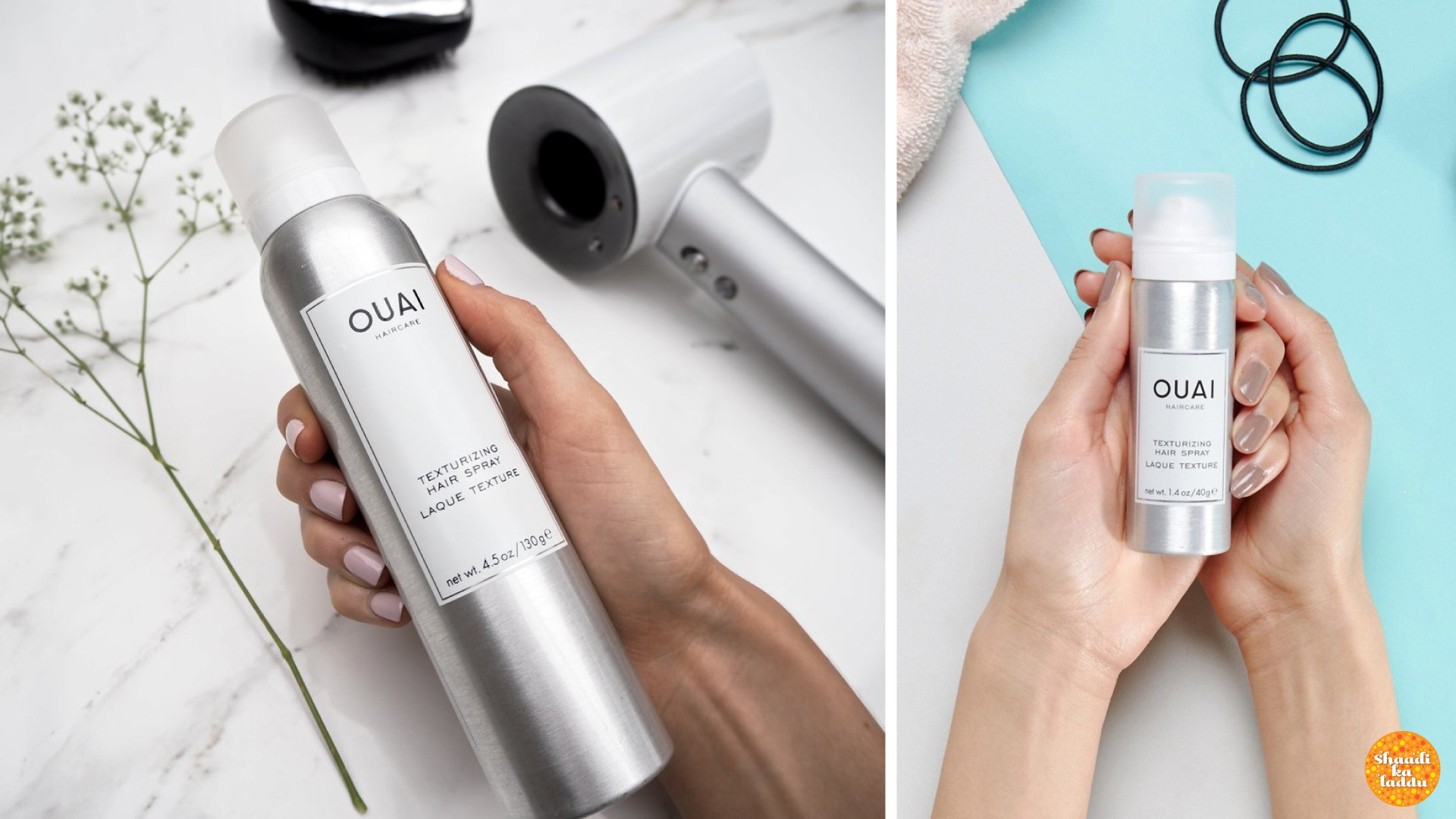 Hair Spray
The thing to worry about the most would be to keep your hair in place after all the hours of styling. TRESemme's Freeze Hold Hairspray is all you need to put everything in place. Affordable and easily available anywhere, this product gives great hold to the hair. This light scented product will neutralize the PH balance in your hair which means minimal damage. Be it a thunderous storm or a hot summer afternoon, your hair is going to stay flawless.
A couple of others worth trying are Garnier Fructis Style Volumizing Anti- Humidity Spray and Beaver Professional Almighty Activate Essence, each with their own unique features.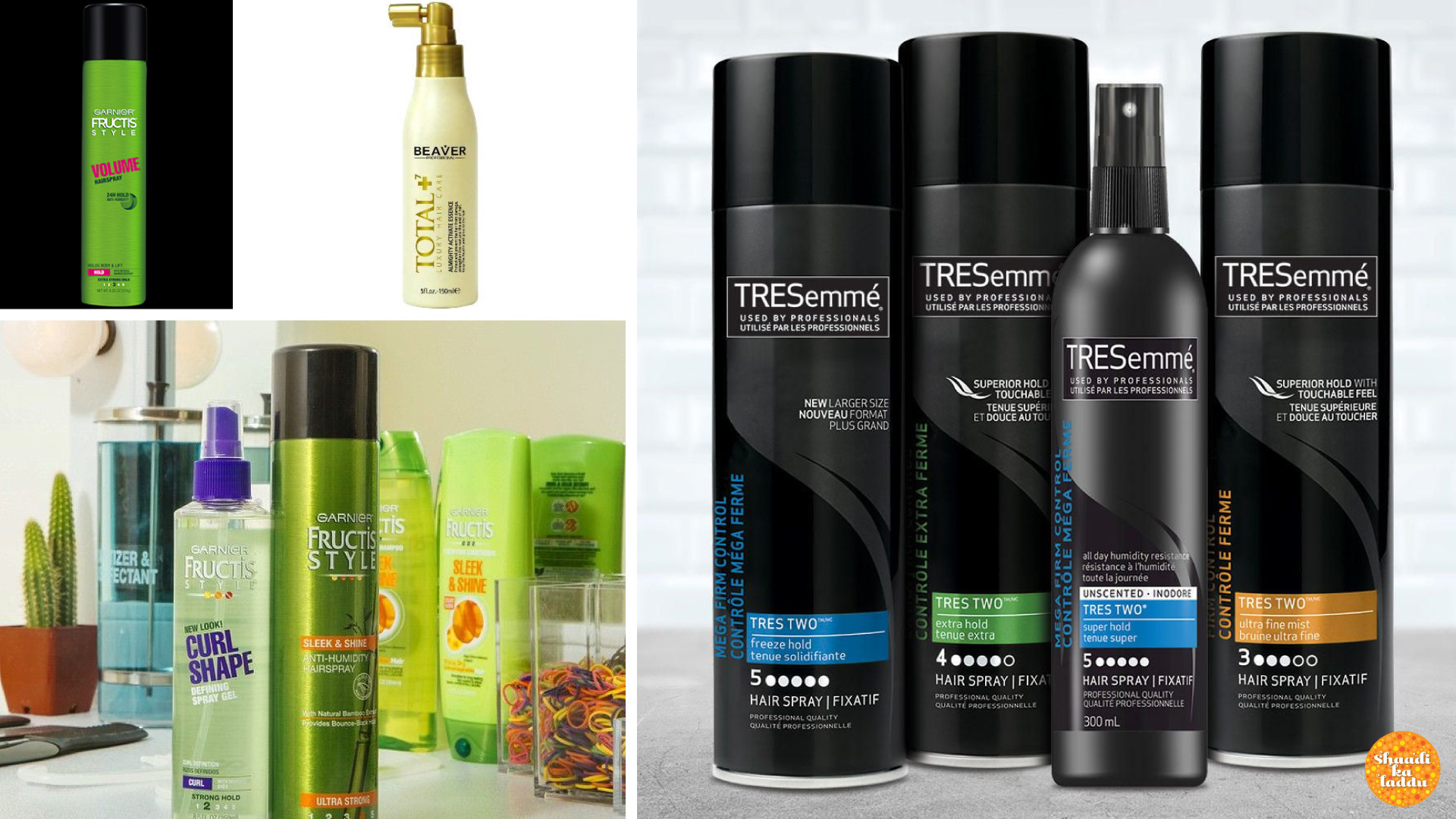 All In One
If you want to keep your hair loose and don't want to use too much product, Living Proof Perfect Hair Day 5-in-1 Styling Treatment should work just right. This is a product we recommend you always have in your kit. A bride's best friend, it's an oil and silicon-free styling treatment that provides volume, smoothness, conditioning, strength, and polish all in one swell sweep. For haldi and mehendi functions where you want to look simple and spend less time in your dressing room, this product would do.  So now here's something that you would never want to run out of.