This year has been a revelation in terms of lehenga styles and colours. Brides have opted for soft blues to bright reds and everything in between.
Glittering Queen
Sequins are an astonishingly popular choice for embroidery on bridal lehengas now. The style, popularised by Sabyasachi has become a favourite with brides who want a simple yet glamorous look for their special day.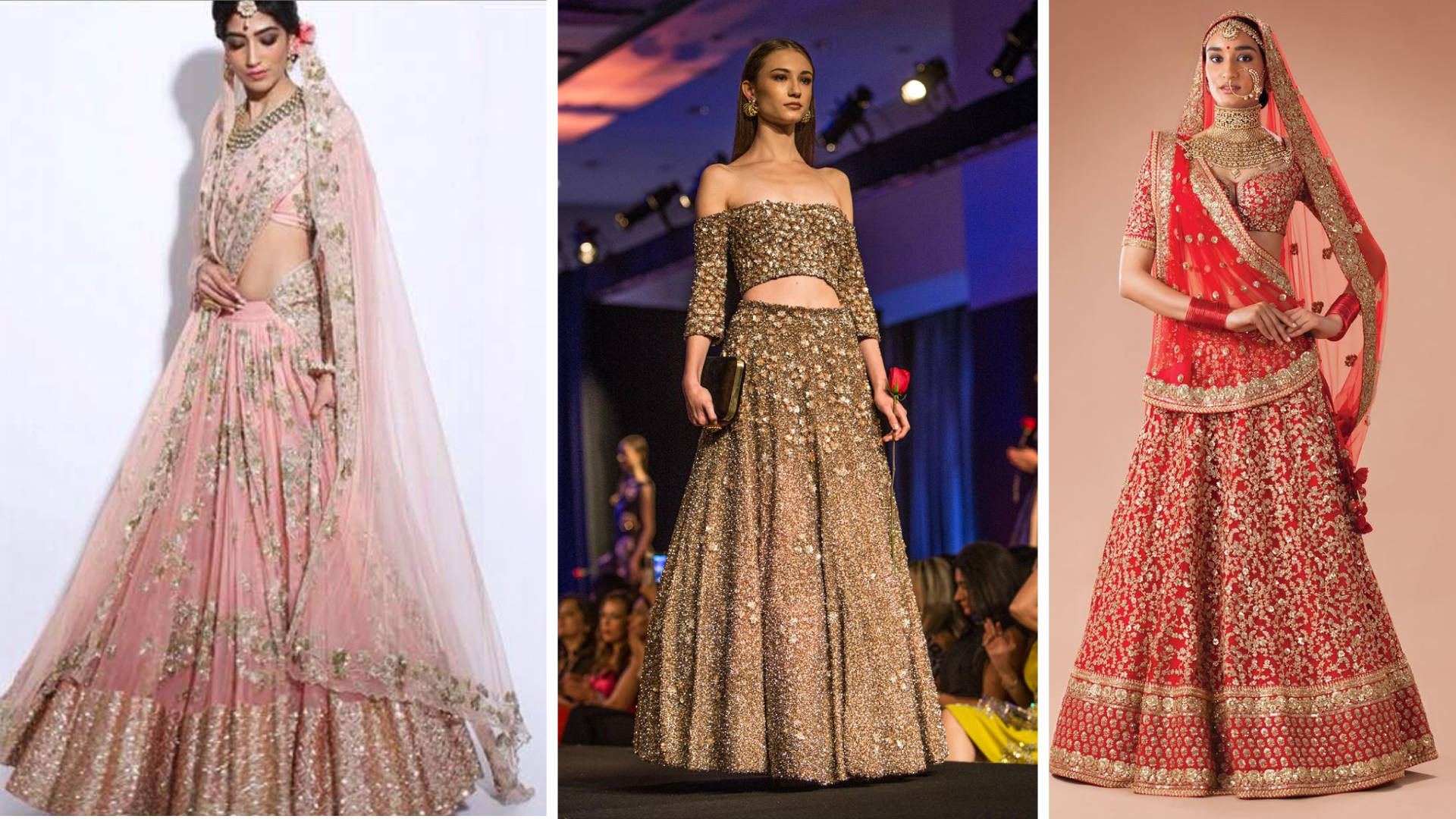 Baareeki Is In
'Baareek' meaning delicate is a style of embroidery that utilises small, delicate motifs to fill out the fabric. Increasingly, lehenga styles are moving away from large embroidery or patches towards delicate embroidered work.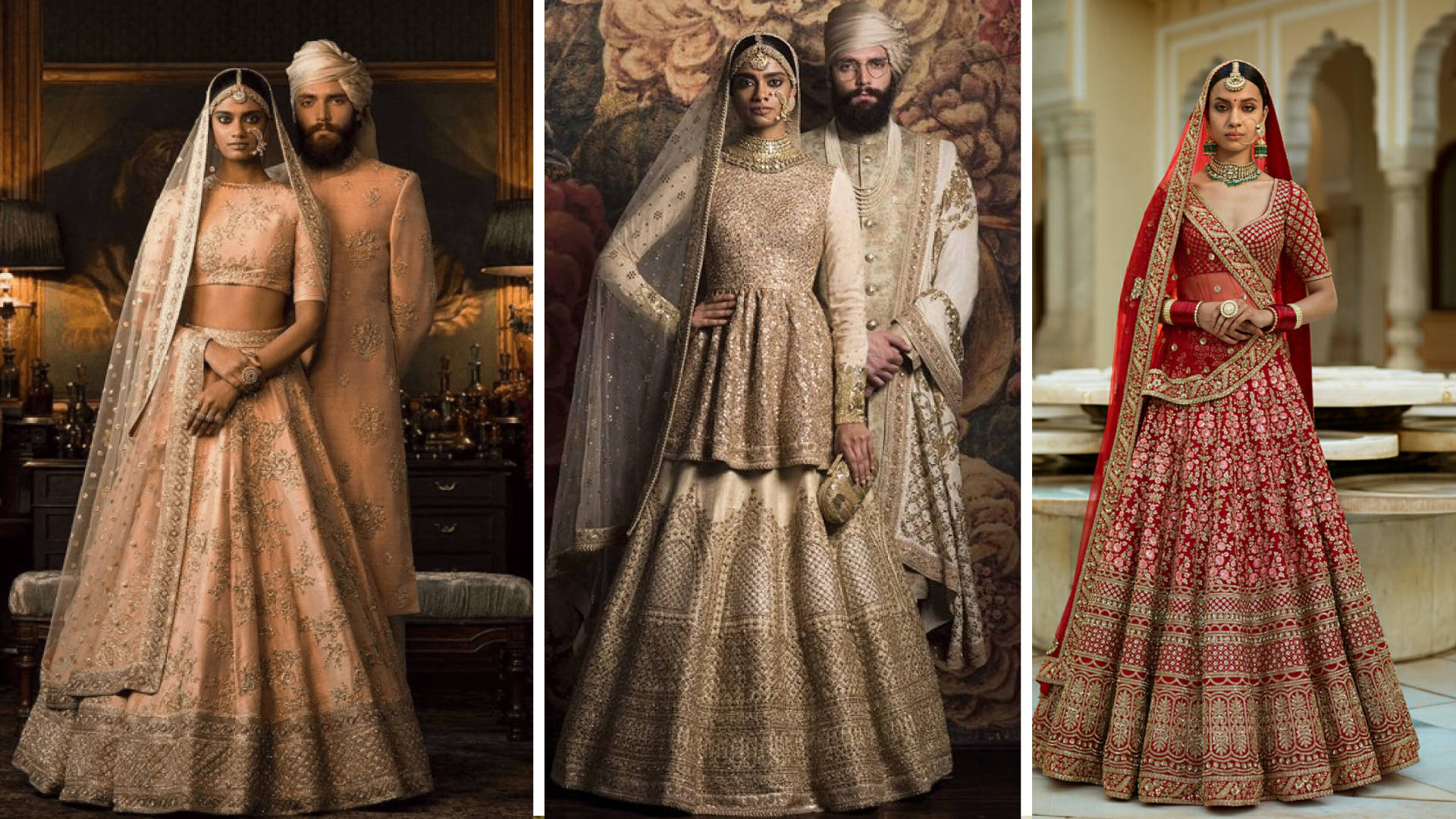 Burgundy Beauty
A stunning colour for winters, burgundy lehengas are the perfect twist on the classic red bridal style. A favourite with brides this year, the burgundy lehengas goes beautifully with heavy, ethnic jewellery. We predict this trend will carry on well into 2018 as well!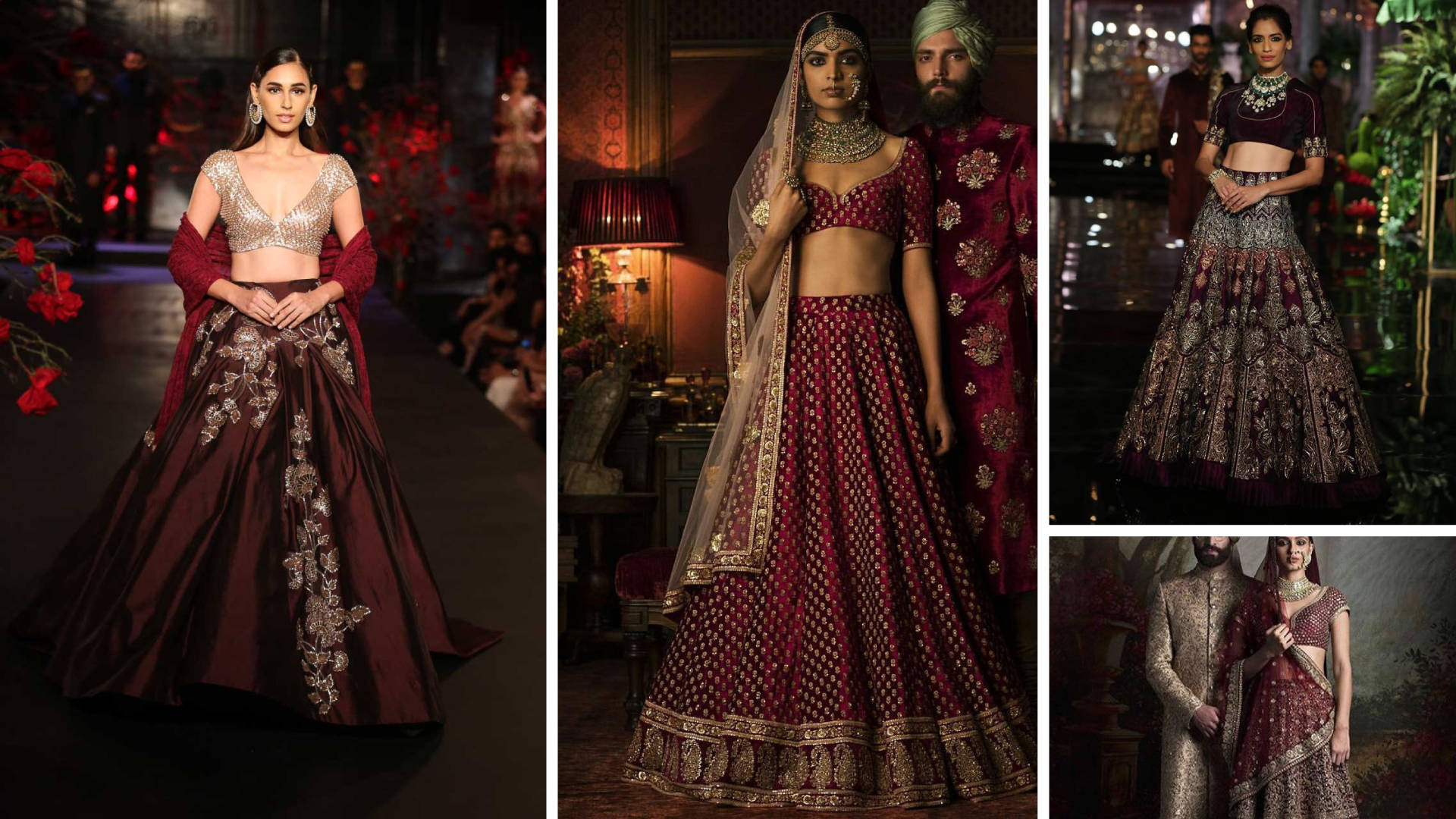 Quirky Motifs
The Indian lehenga has progressed far ahead of its time as a red, heavy garment with large motifs such as the 'ambi' or paisley. Floral motifs and prints have made a splash in the last five years and are still a favourite with brides. You can now opt for many different motifs in embroidery includings birds or architecture, the first popularised by Rohit Bal and the second by Kresha Bajaj.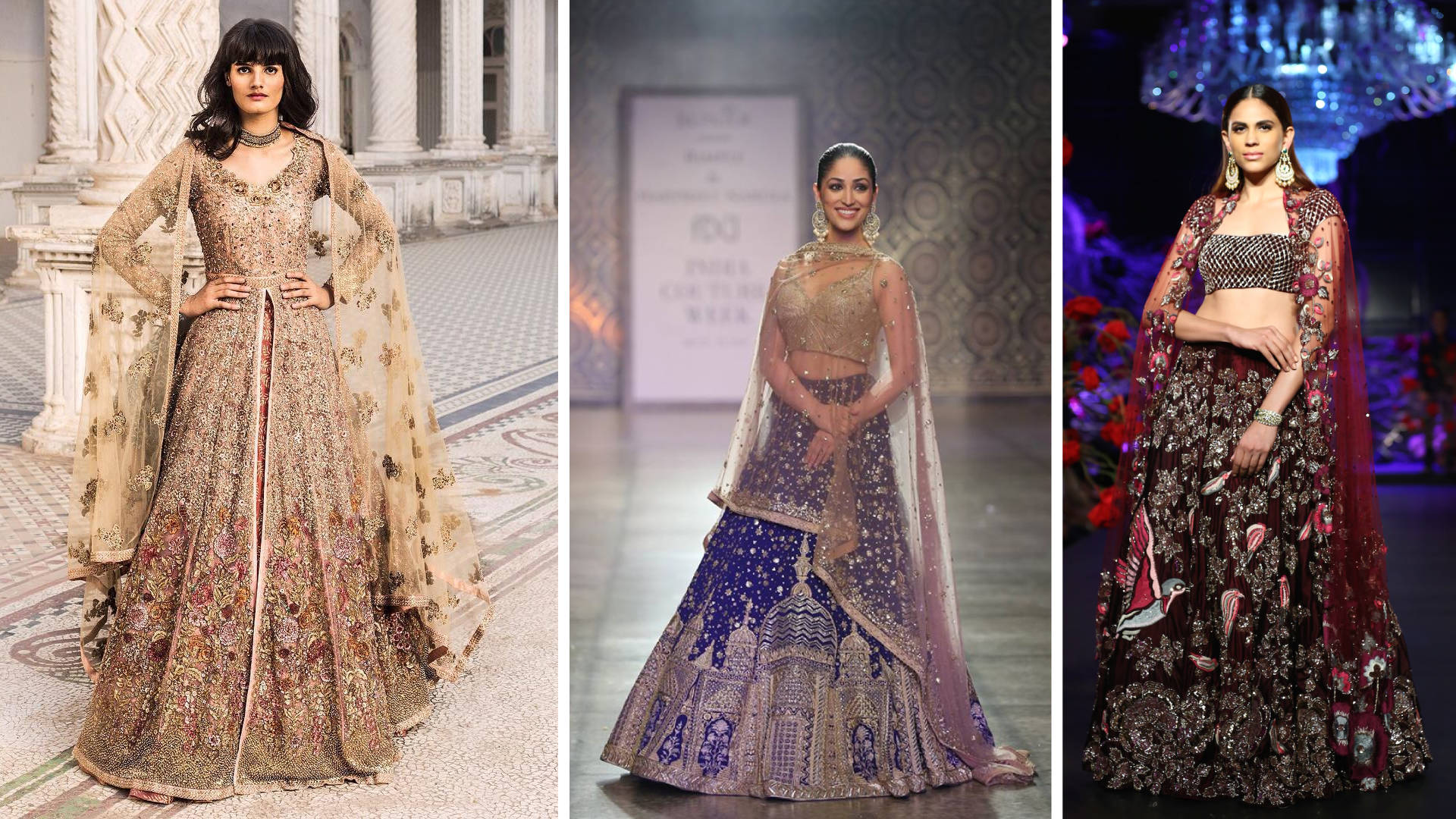 A Touch of Yellow
Yellow will steadily make its rise as a beautiful bridal colour and we're the first ones to tell you so. Traditionally, a colour for mehendi or haldi, mustard yellow or ochre hues of yellow are perfect for bridal days. Have a look at these inspirations.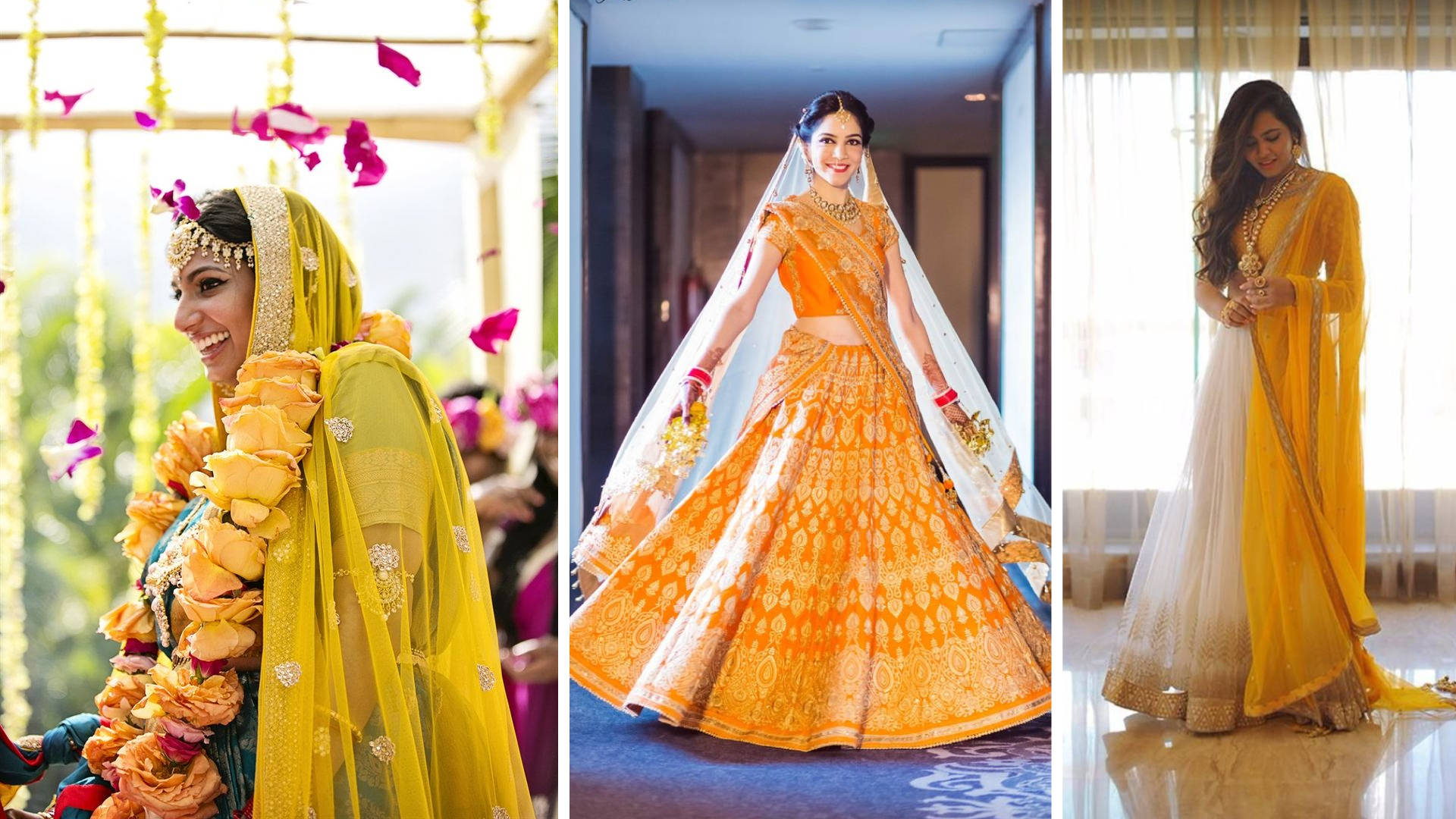 Love story lehengas
Popularised by Kresha Bajaj's Koesch, the love story lehenga has become a rage with brides. Using embroidery, brides are crafting their stories onto their lehengas from locations to special mementos and anecdotes, it's all there!