Whether you're planning your wedding on a strict budget or you have no qualms about going all out and splurging, a good bargain is never worth letting go. Of course, while selecting your outfits for the wedding, letting price come in the way of purchasing your dream lehenga or gown would be just unfair. More often than not, the battle of wishes against the wallet can leave one very confused and sometimes, even in utter despair.
But you don't have to worry so much anymore. We've rounded up a list of our favorite wedding designers whose prices will not burn a hole in your pocket. These five designers have been regular features at fashion weeks and have dressed the who's who of showbiz on countless occasion, apart from being trusted choices for brides to be. Here are our best picks if you're looking for Haute Couture within a 5 Lakh Rupees budget.
Anushree Reddy
Picture this, the pomp and glitz of an Indian wedding meets the fairytale fantasy of Disney. Well, that's exactly what we are thinking when we see the charming creations of Anushree Reddy. Look like an absolute princess in these Haute wedding lehengas that are dreamlike. Pastel hues and shimmery sequins and flawless silhouettes fit for a princess straight out of a movie. There's something so fresh and young about Anushree Reddy's creations that make us believe that one can truly stay young forever.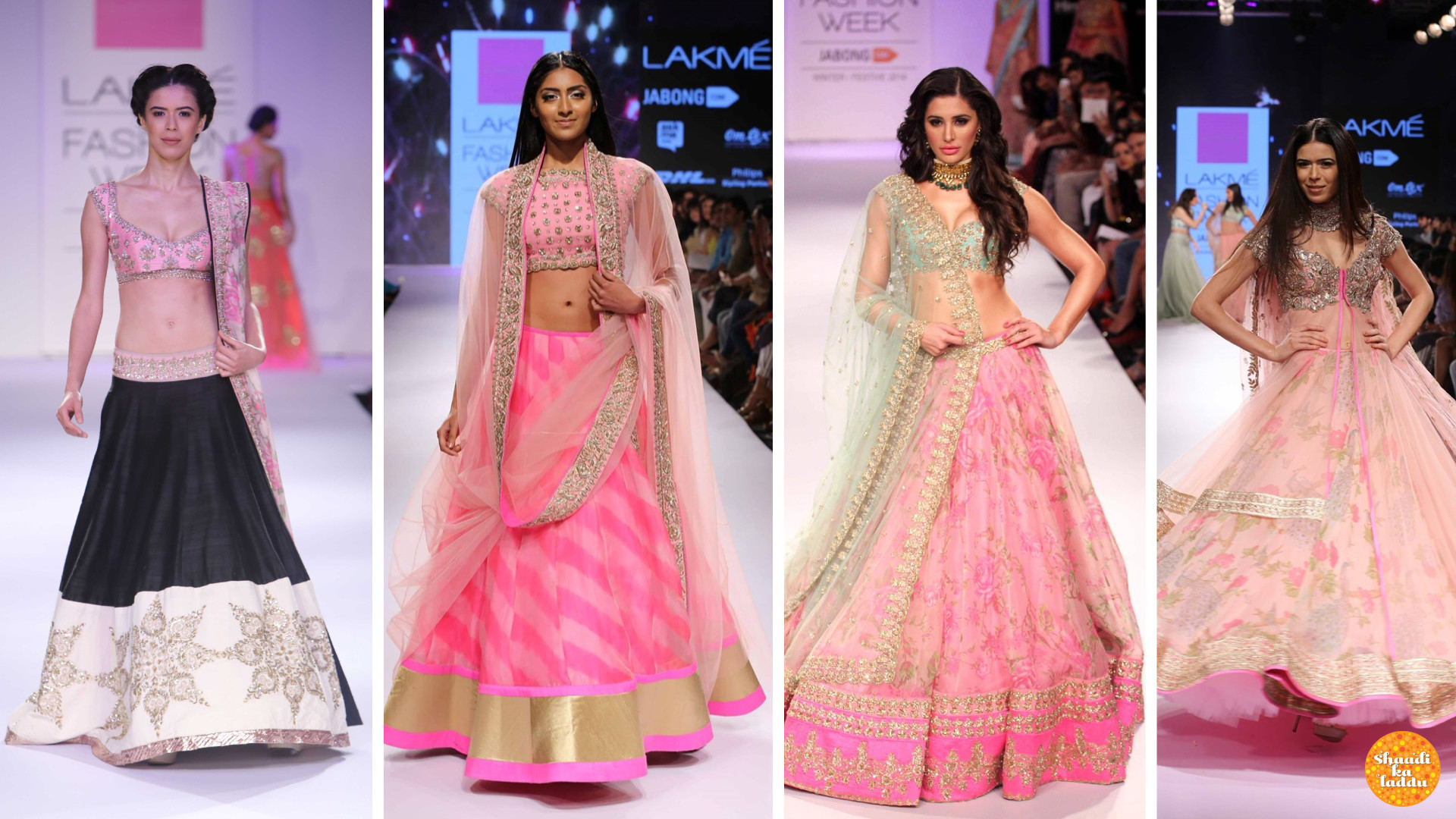 Ashima Leena
A very senior figure in the Indian fashion industry, Ashima Leena's work is proof that classical designs are timeless. Each creation pays homage to the tradition of fine craftsmanship in the country. Be it Banarasi brocades or meticulously worked zardozi, each Ashima Leena creation is a seamless merger of multiple traditions. The pairing of rich silks with soft chiffons, or prints with embroidery, and many such combinations create such brilliant visuals. Apart from just lehengas, also keep an eye out for suits and dresses that can be worn for other wedding events as well.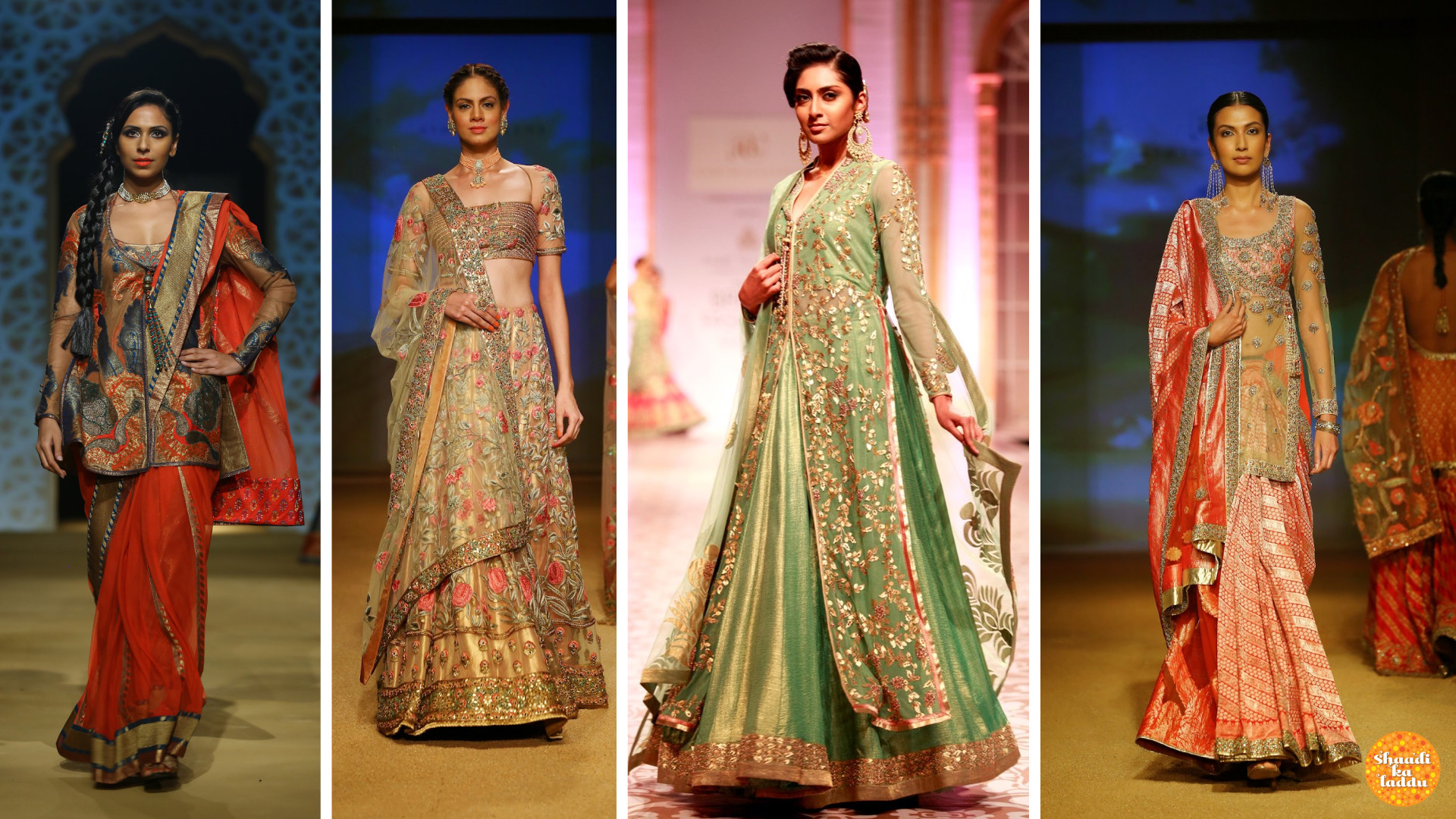 Ritu Kumar
A fashion week staple, Ritu Kumar is one of those traditionalists who still manages to really twist up the ordinary with a very modern flair. We love the clean cuts and sophisticated silhouettes. Oftentimes they say, with simplicity comes effortless style. All of that applies for Ritu Kumar's work. Look like a timeless diva with all the sophisticated elegance in these creations by Ritu Kumar, and that too without causing serious damage to the wallet.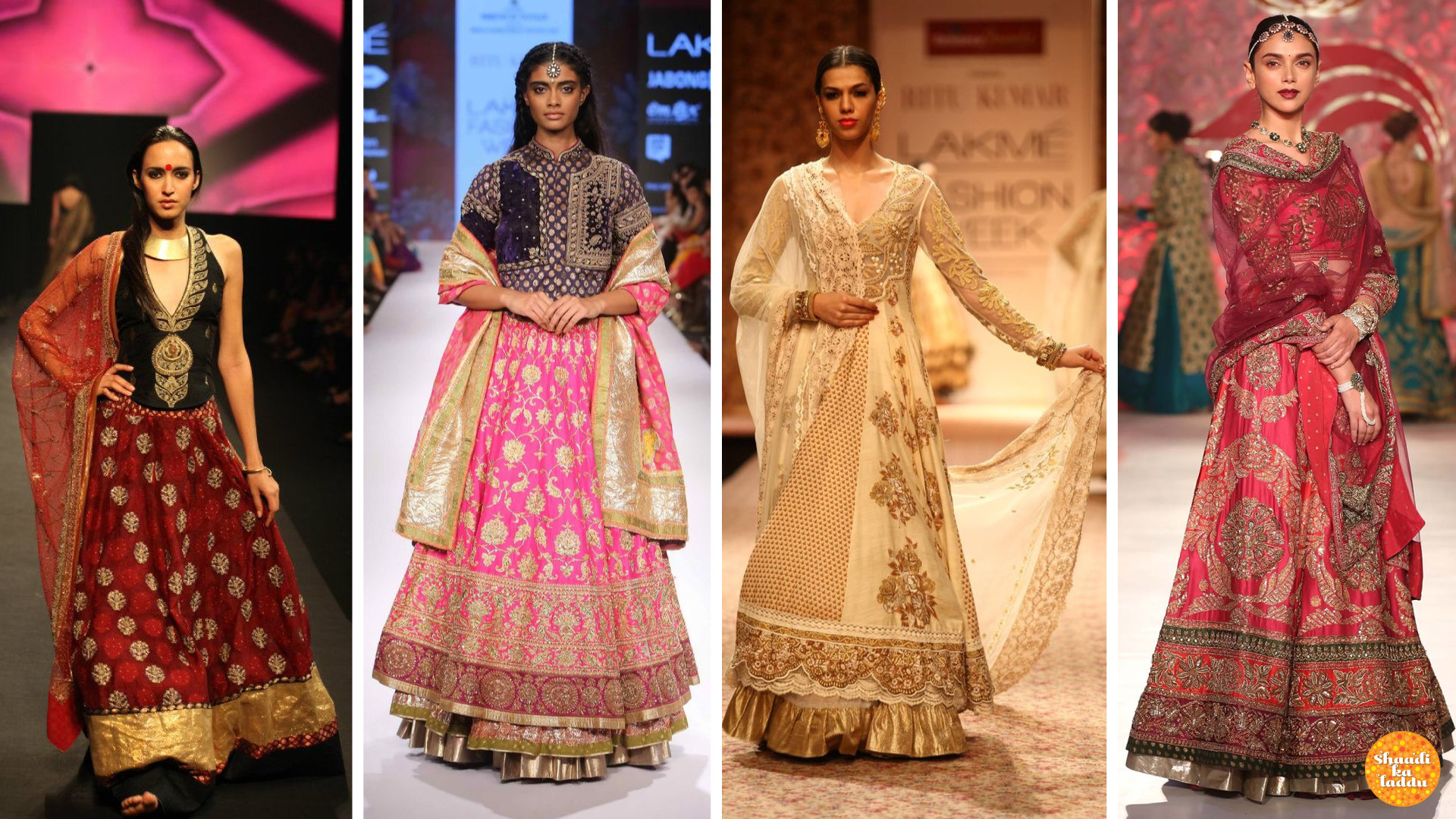 Anita Dongre
Anita Dongre is best known for her trademark silhouettes that reflect the traditional costumery of Indian royalty, adapted to match the smartness of the 21st century bride. Look out for the ever so popular gota patti work that Anita Dongre uses to maximum effect. These are garments that are worthy of being preserved as heirlooms. Although the garments are a tribute to tradition, they are most suited for the modern bride because of the subtlety with which the work is executed.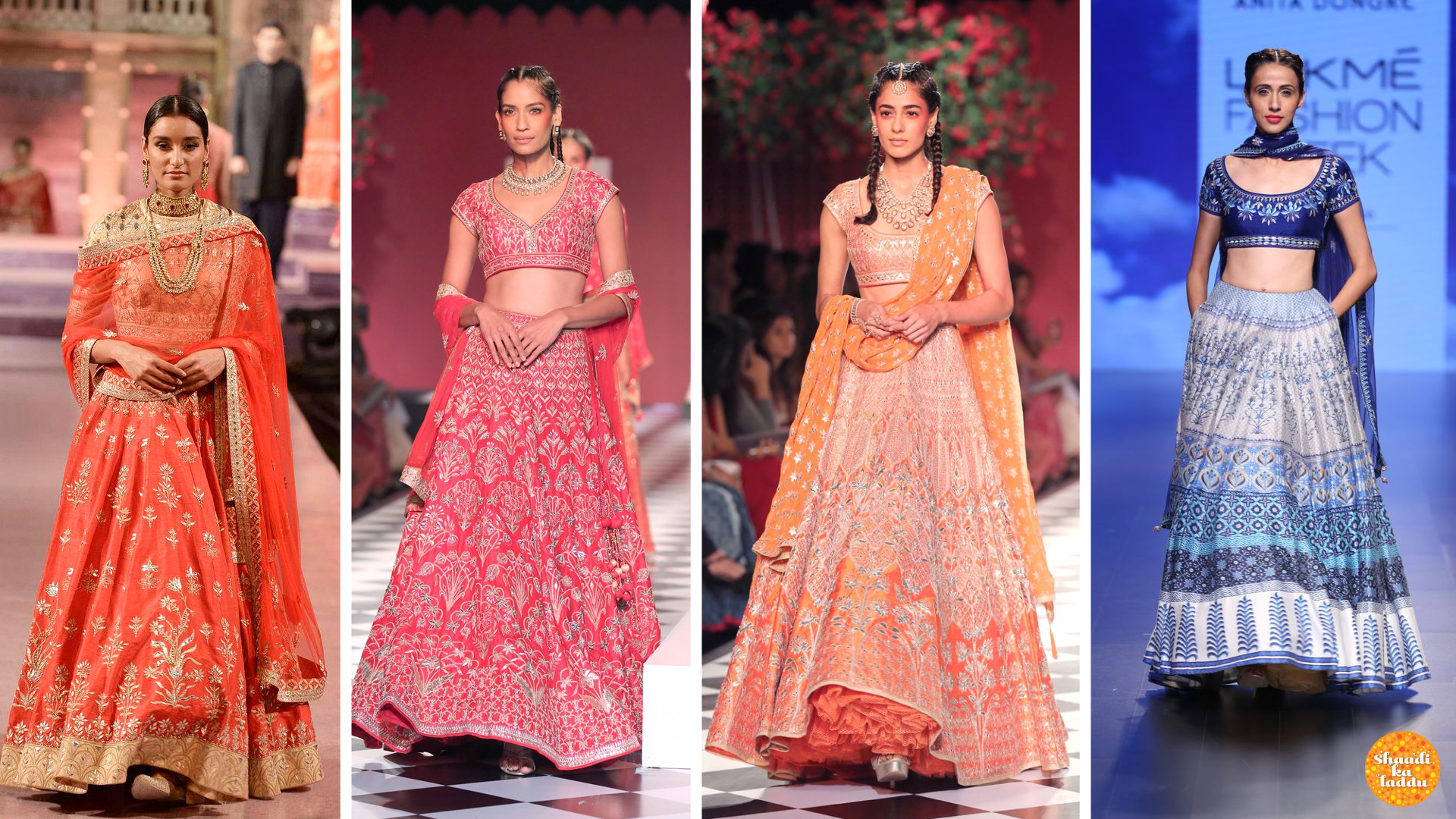 Suneet Verma
Could there be an avant garde in wedding couture? Definitely, and Suneet Verma shows you how. From feathers, to tulle, to sequins and pleats, Suneet Verma's creation are an example of limitless creativity. You'd wonder how it all falls into place so beautifully. That's probably what the magic of making is all about. Putting together ensembles like these require great creative vision, and a little bit of funkiness, and these are definitely not for the brides who prefer going old school. If you're in the mood for some serious playfulness and want to really turn heads at your wedding, we strongly recommend Suneet Verma for your wedding couture.