Everybody has memories attached to the weddings they have attended when they were little. Whether, as a kid, you were dragged to weddings or went to them excitedly, there are many things that leave a lasting impression when reminiscing weddings.  Is it the buffet food system, running around an army of chairs or the mandatory family picture with the bride-groom which comes to your mind? Possibly all of these but, another aspect of weddings which seems mandatory from an attendee's point of view, are the shagun envelopes!
Do the plain multitudes of shagun envelopes come to your mind? They all looked the same and you could never tell whether the envelope is from a dear friend or a distant relative. Well, this is your chance to do it a little differently—especially if the bride and groom hold a special place in your heart!
So here are a few ways to decorate simple shagun envelopes.
Paper Quilling Swirls
Quilling is one technique which never goes out of style and is pretty economic and easy to do. You could decorate your envelopes with simple floral or kalash patterns or try an elaborate innovative pattern of your own. You can even fuse simple patterns side-by-side to make it elaborate.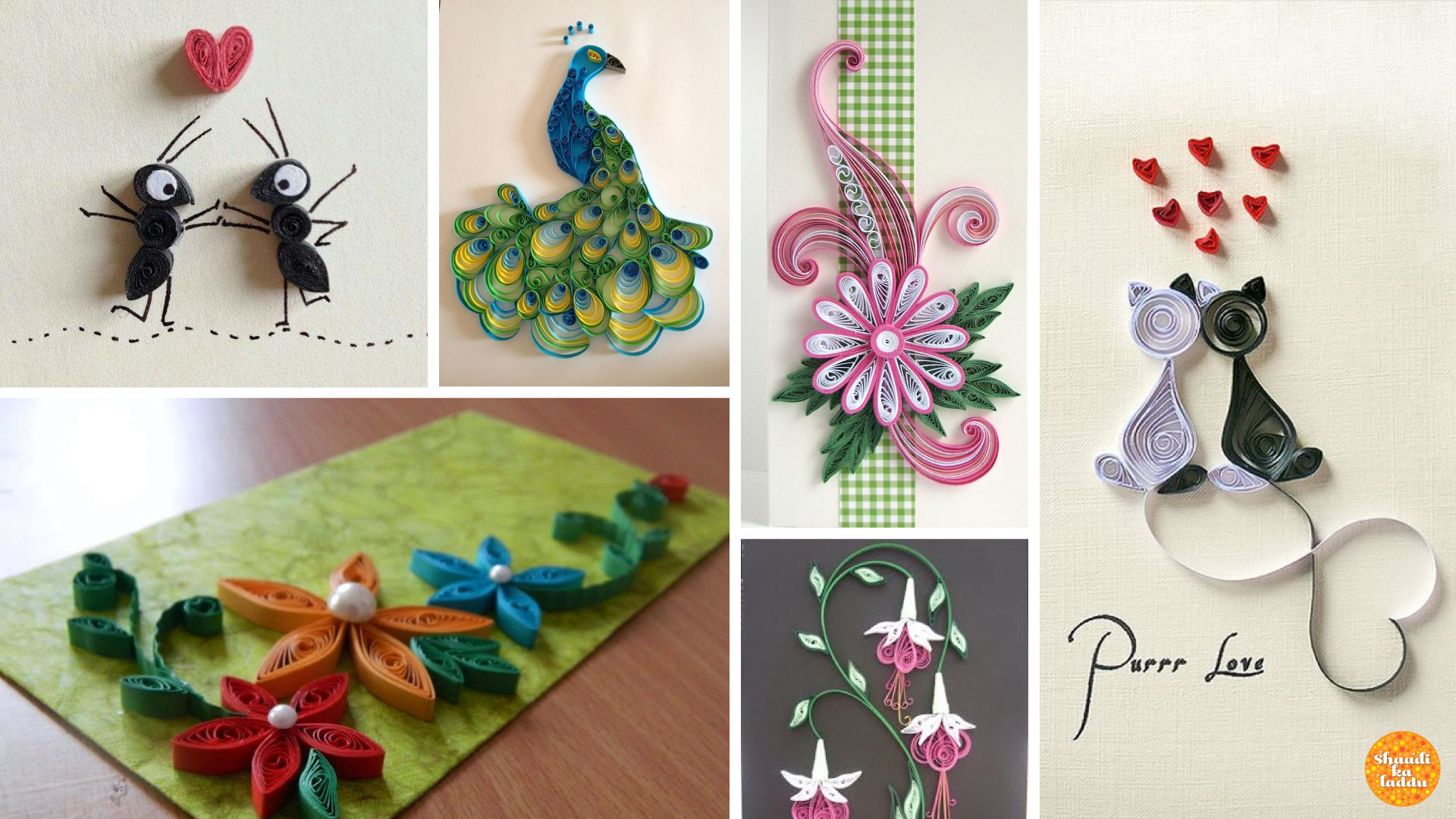 Gleam and Glitter
Glitter and shimmer go hand in hand with weddings and so the same applies to shagun envelopes. You can make delicate patterns or solid blocks of colours and don't forget the variety of colours glitters comes in! You can mix several colours to fuse them into one too, giving a multi-coloured shimmer to your final product.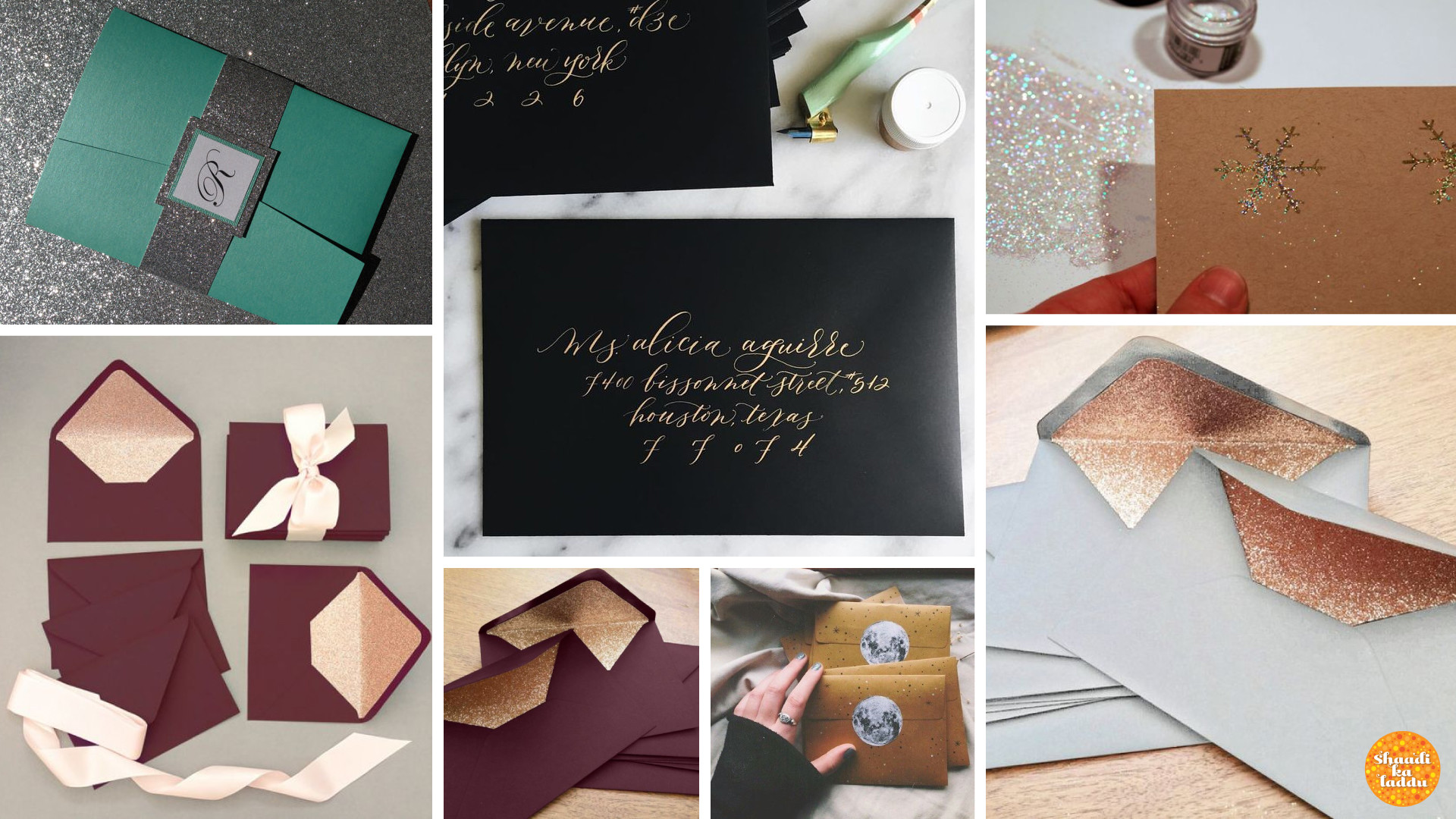 Lace, Pearls and Ribbons
Laces are another quick-fix solution to spruce up the plain envelope and these come in a great variety too! According to the size of the envelope and you can take a patterned lace and cover the entire envelope. You could also cut up a lace pattern and keep the frill to a minimum or take a line of lace and decorate the edge. Patterns can also be created with a single line of lace.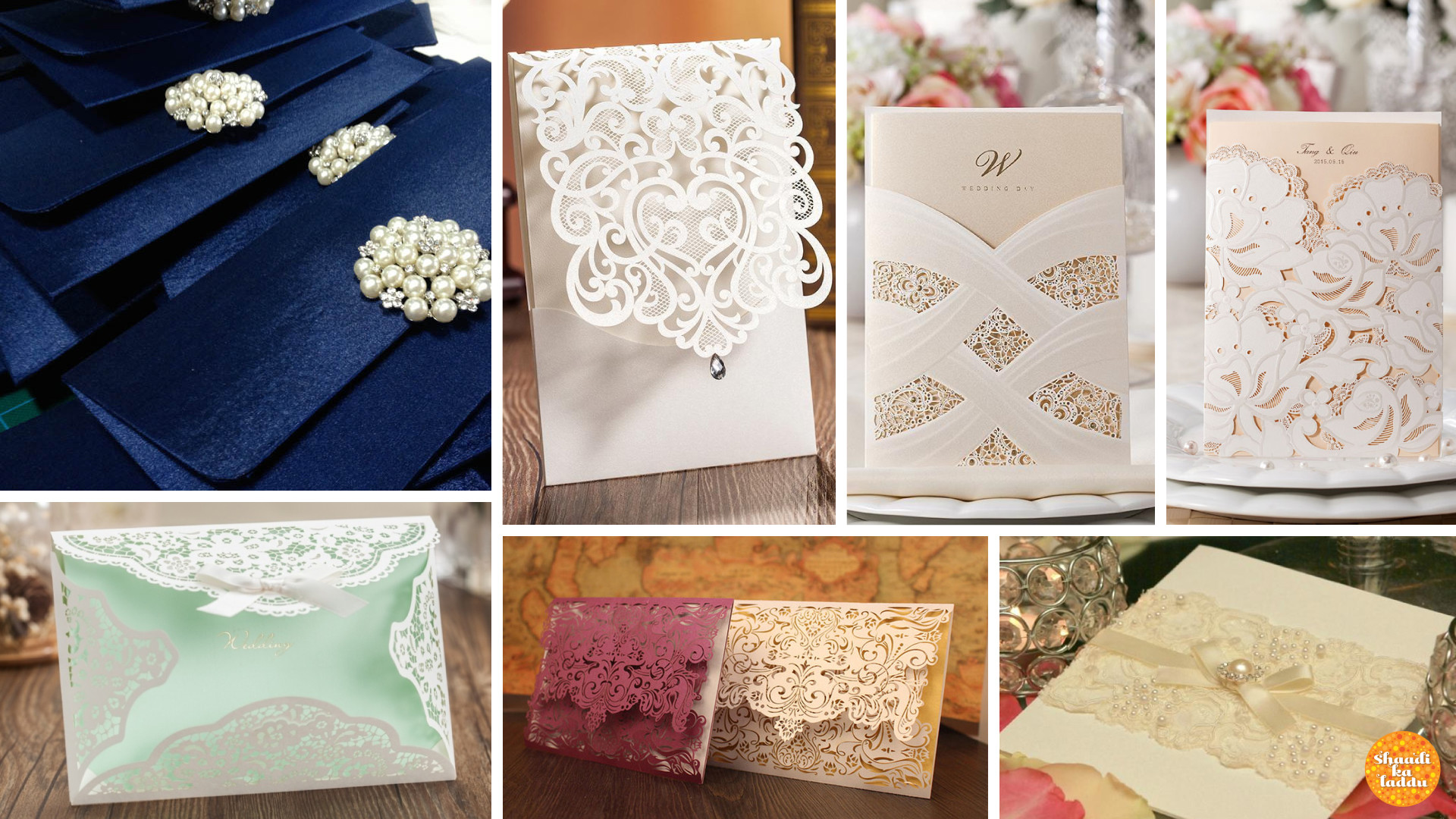 Golden Trims
If you're going to a Royal Rajasthani wedding then you must know that the women of that land have a great affection for Gota Patti. Credit some time in ornamenting a red envelope with this beautiful shiny lace. You can make a simple flower or else you can also cover the whole envelope with it to form a design.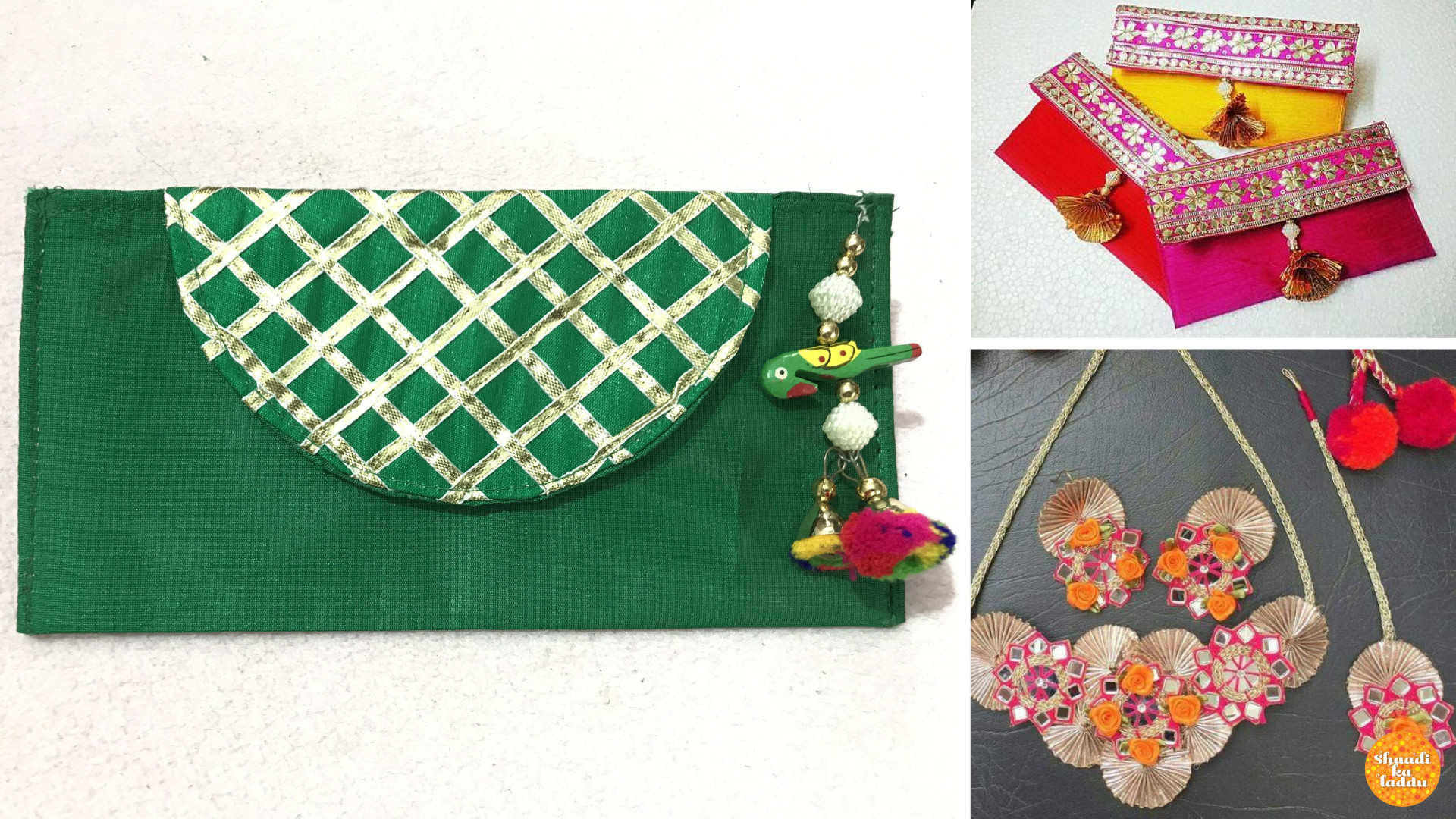 Tissue, Crepe And Silk
Covering the cloth in a beautiful fabric is an innovative way to make you envelope stand out. A rich fabric like silk or tissue is just what is needed to give the envelope a touch of royalty and glamour. You could use dupattas or old sarees to do the lining and a pattern—like a simple chequered design could be added as a finishing touch!
if you're feeling minimalist, a brooch could be used to seal the envelope too.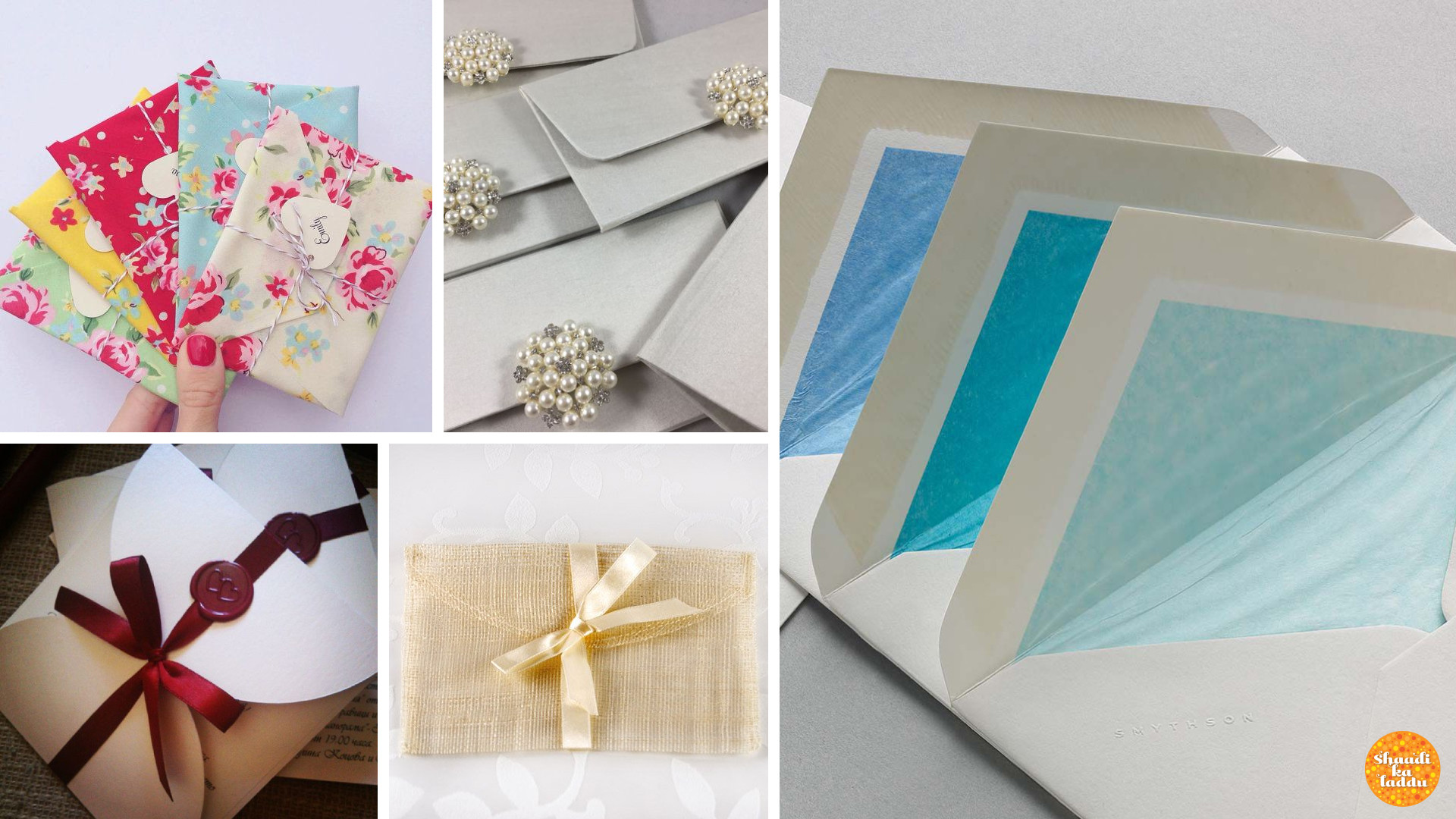 Satin Bows
Elegant, classy and simple, ribbons are a great way to go. A simple, sweet satin ribbon—tied into a firm bow around the mouth of your envelope—is your crisp envelope's better half.