Every wedding has a running theme to it. For some, this might be quite a literal scenario—a good example would be couples who have opted for a woodland wedding or a destination wedding. If you look at it in another way, there are also underlying themes: whether it is an informal or formal function? Is it an intimate affair or a big fat Indian wedding?  This being said, an invite is the first thing every person who you want in attendance receives, and these set a tone for the wedding.
Here are 10 wedding invites that made us fall in love – each crafted to stunningly that they become keepsa
Flower Power
Flowers are the most adaptable motifs ever. You could use them sparsely and create a minimal effect or go all out with tones and shades that scream celebration and use them as an excuse unleash a riot of happy colours!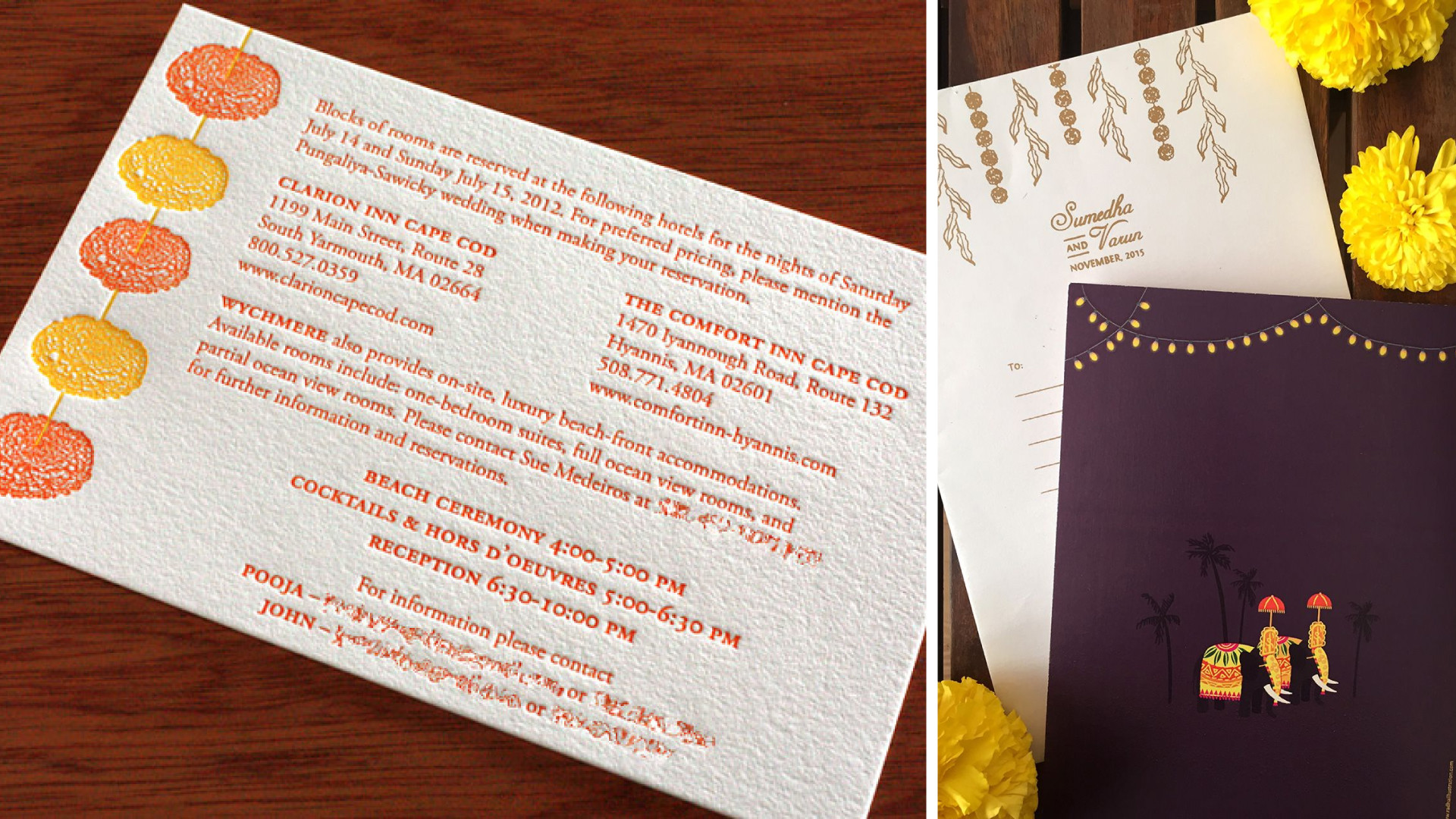 Road Map To Love
This idea works wonderfully for destination weddings, if the bride and groom belong to from different parts of the world or even if you have a love story that took you places! If it's a destination wedding, the invite could elucidate where exactly the wedding takes place. If your wedding has many location, the invite could have a map of directions enclosed. Maps could also illustrate the bride-groom's journey—for example it could show us where they first met or it could literally geographically map-out the place where they fell in love?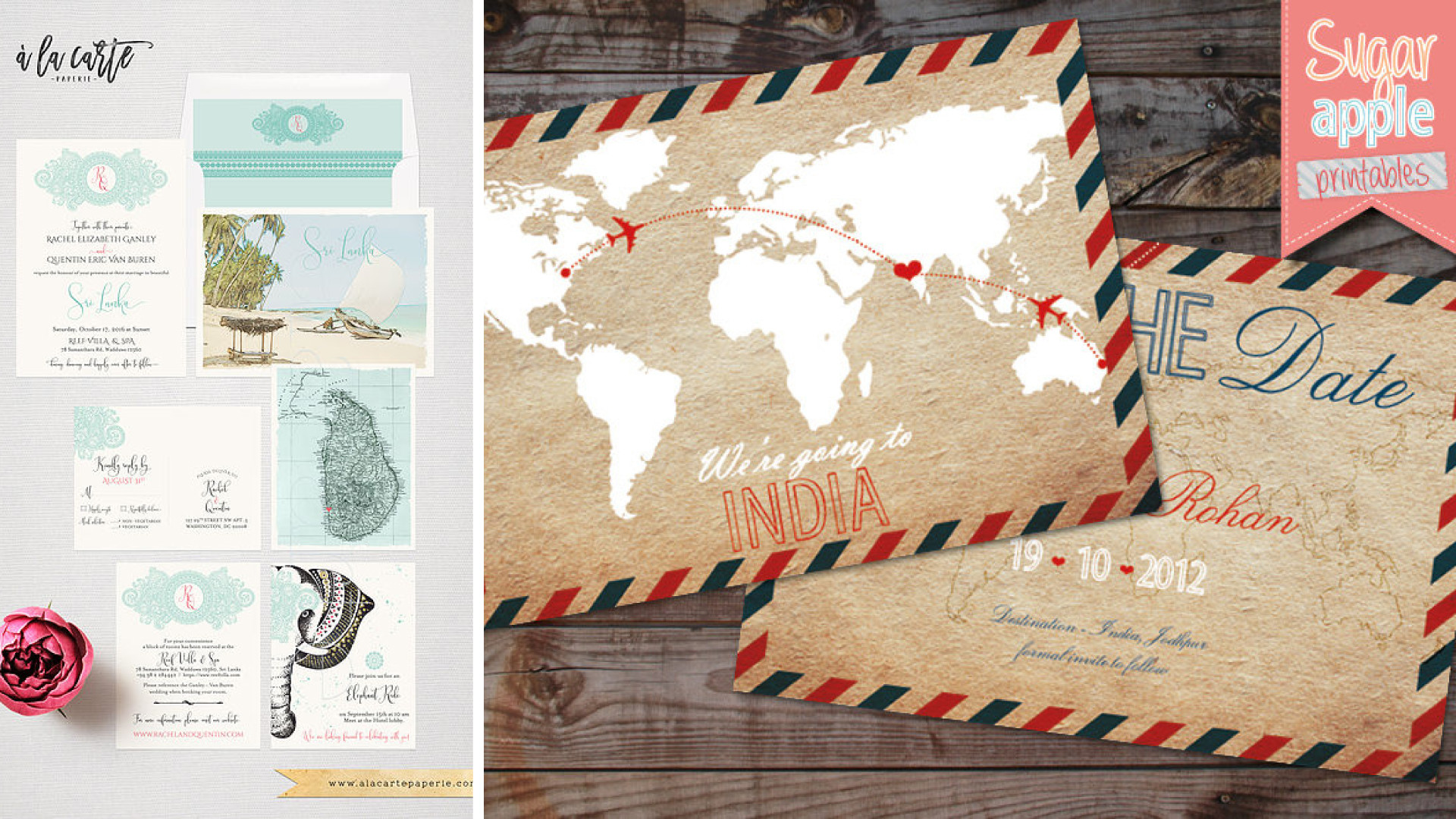 Compilations
If your shaadi is a big fat elaborate affair with an equally extravagant guest list and you need to RSVP immediately, it is best to show your seriousness via a very clear and detailed invite. An invite which has many part or is in the form of a booklet works well as it clearly segregates and states the information – not to mention a lot more space for creative additions!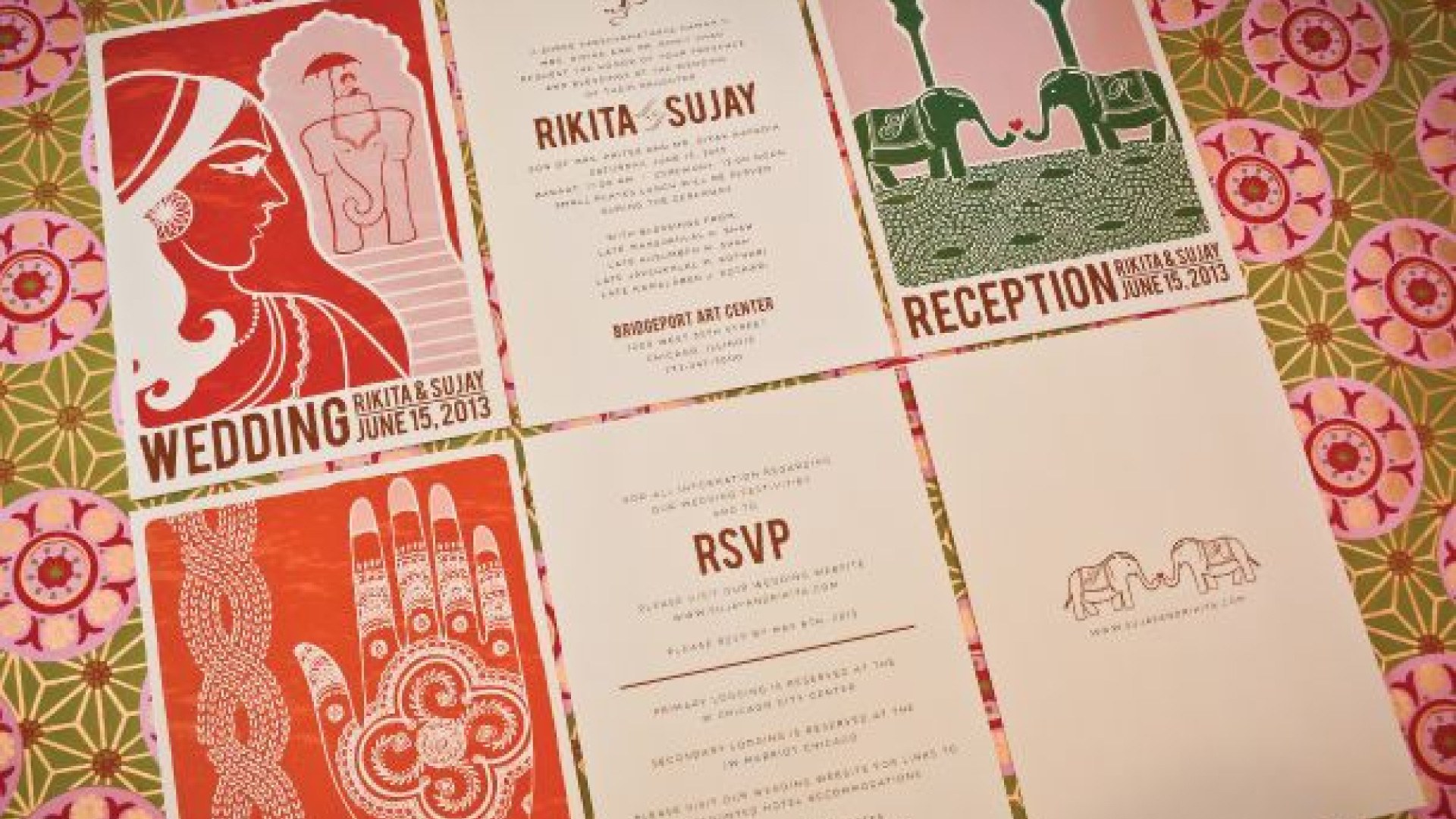 Tongue and Cheek Caricatures
Make the invites look super fun, happy and give a very relaxed celebratory feel by opting to use to cartoons and caricatures. Humorous and quirky with just the right amount of modern thrown in, here are a couple to get you started.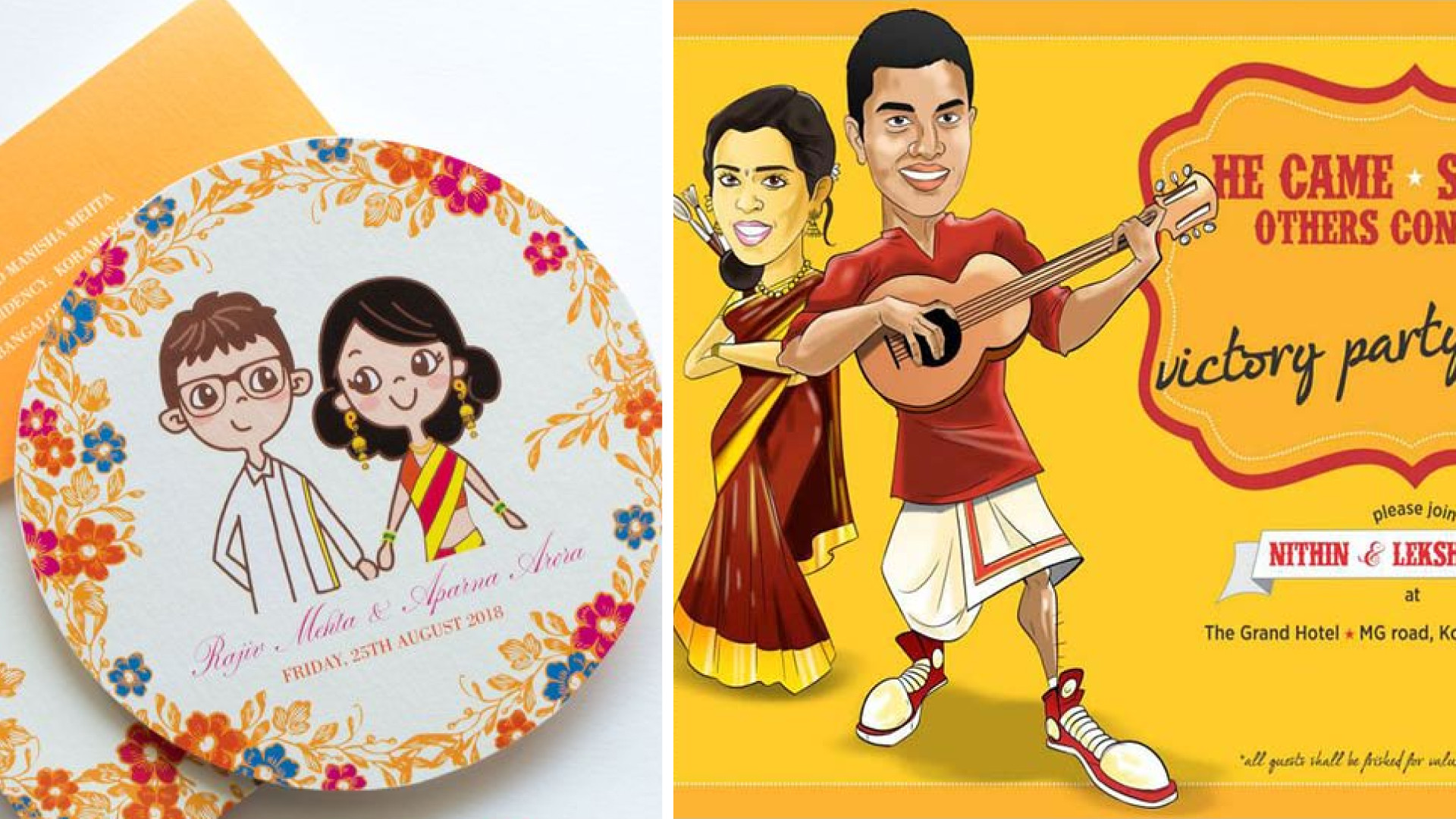 Say It With Lace
Lace effortlessly exude a graceful charm. They are also great if you want to keep things minimal and clean and refined – like this stunner that uses lace just to accent the brown paper card.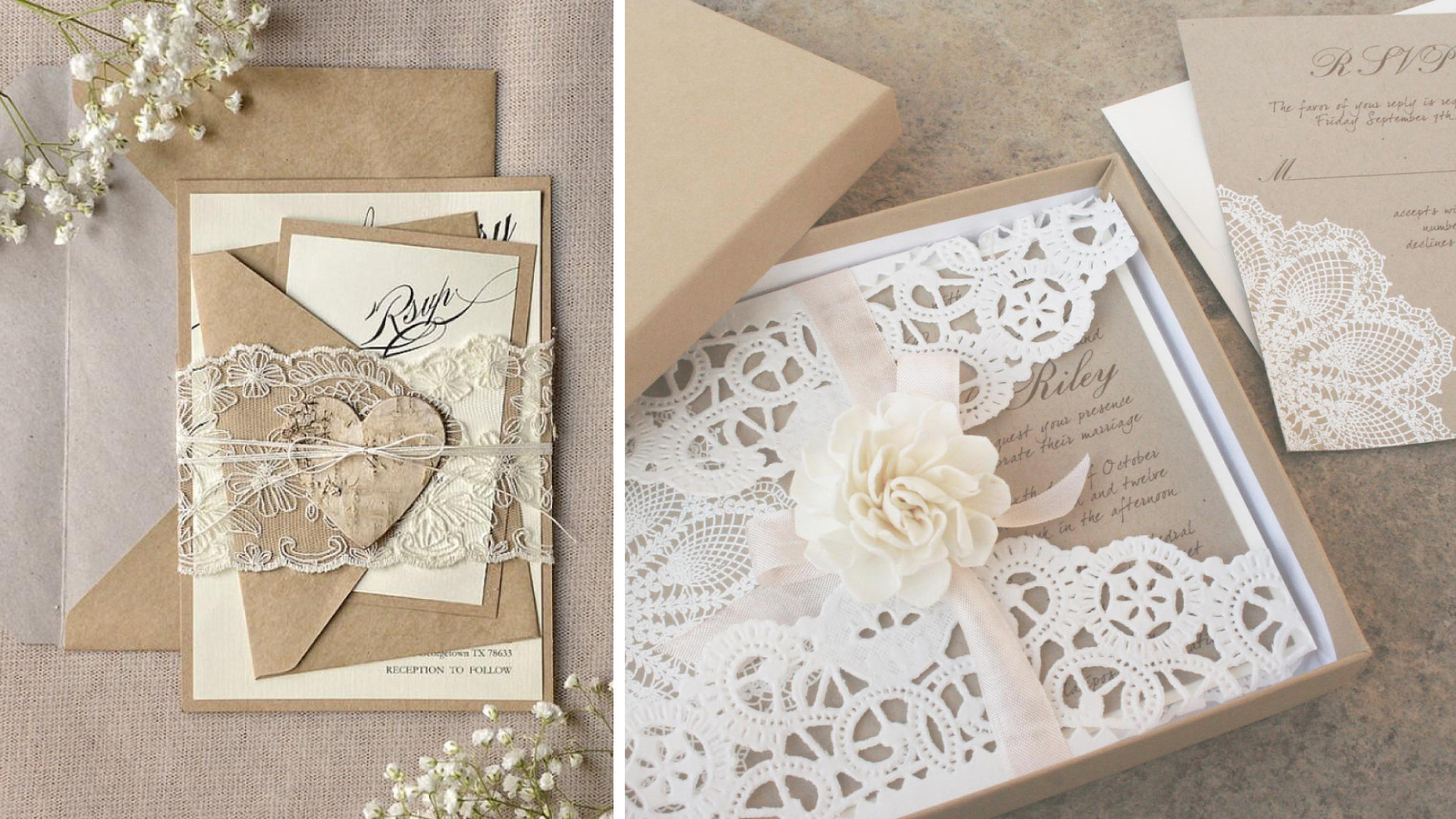 Kirigami Paper Cuts
Intricately laser-cut invites give an oppulent and ornamental start to your wedding celebrations, and you can even choose to carve in tiny details to tell your own story!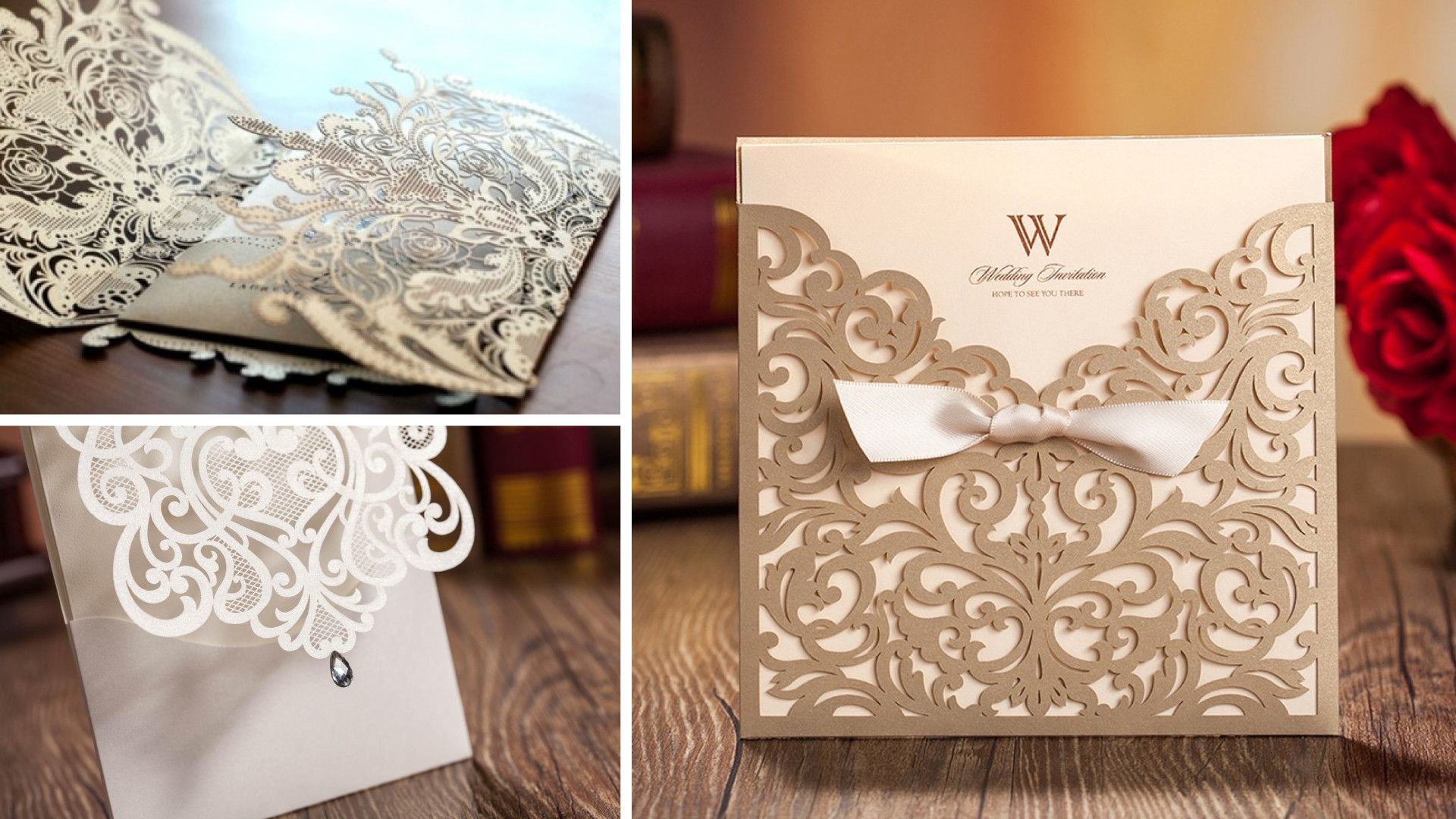 Oldworldly Yet Timeless
The usage of old worldly Hindustani paintings gives this particular invite an edge. It is cultured, artful and sophisticated – yet stands out from the norm.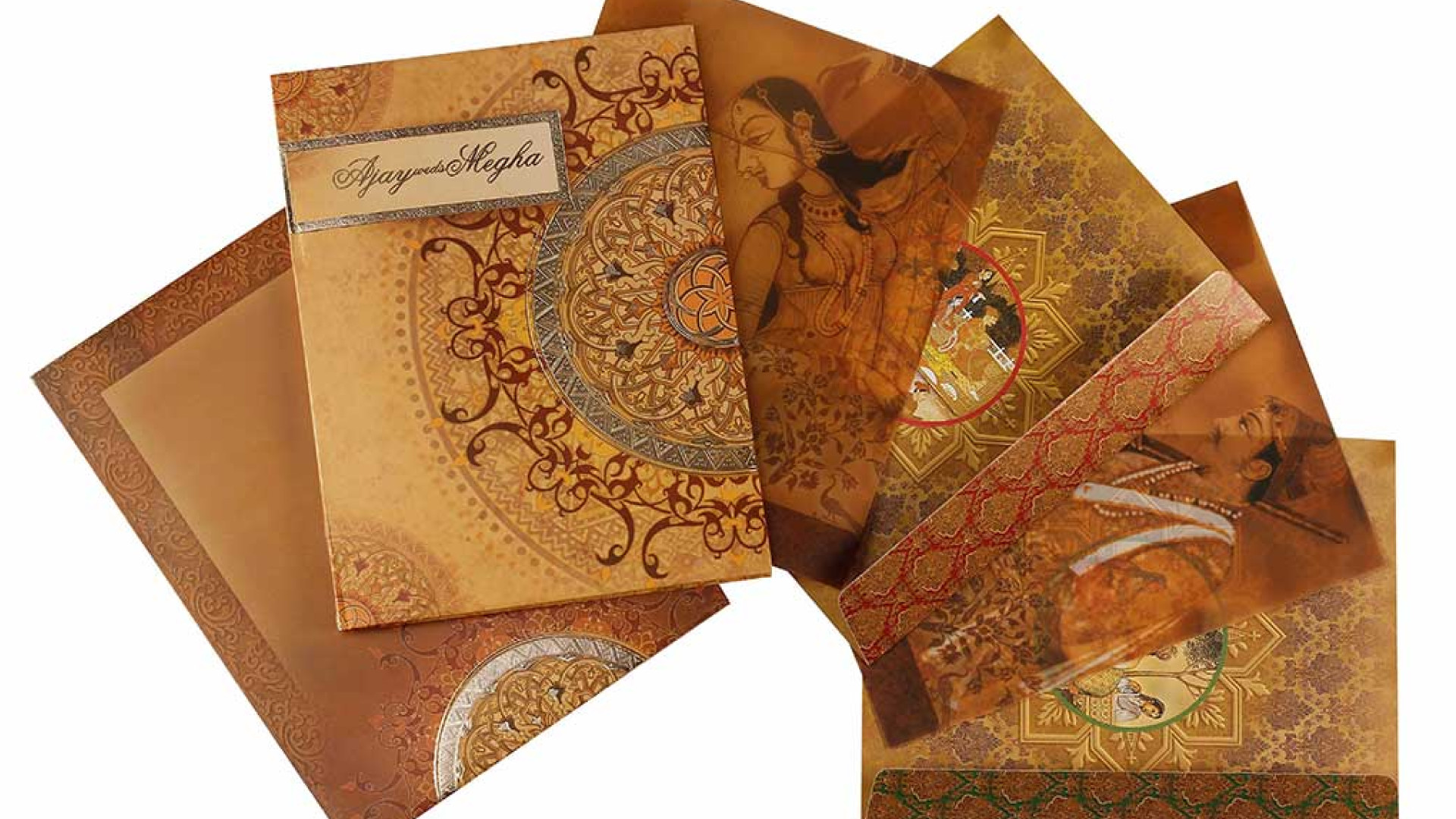 Picture-Perfect
Invites with photographs of the Jodi-to-be, lends a very intimate and romantic ambience. Bipasha Basu and Karan Grover's invites are a perfect example – modern clean cut design with just a touch of celebratory fun.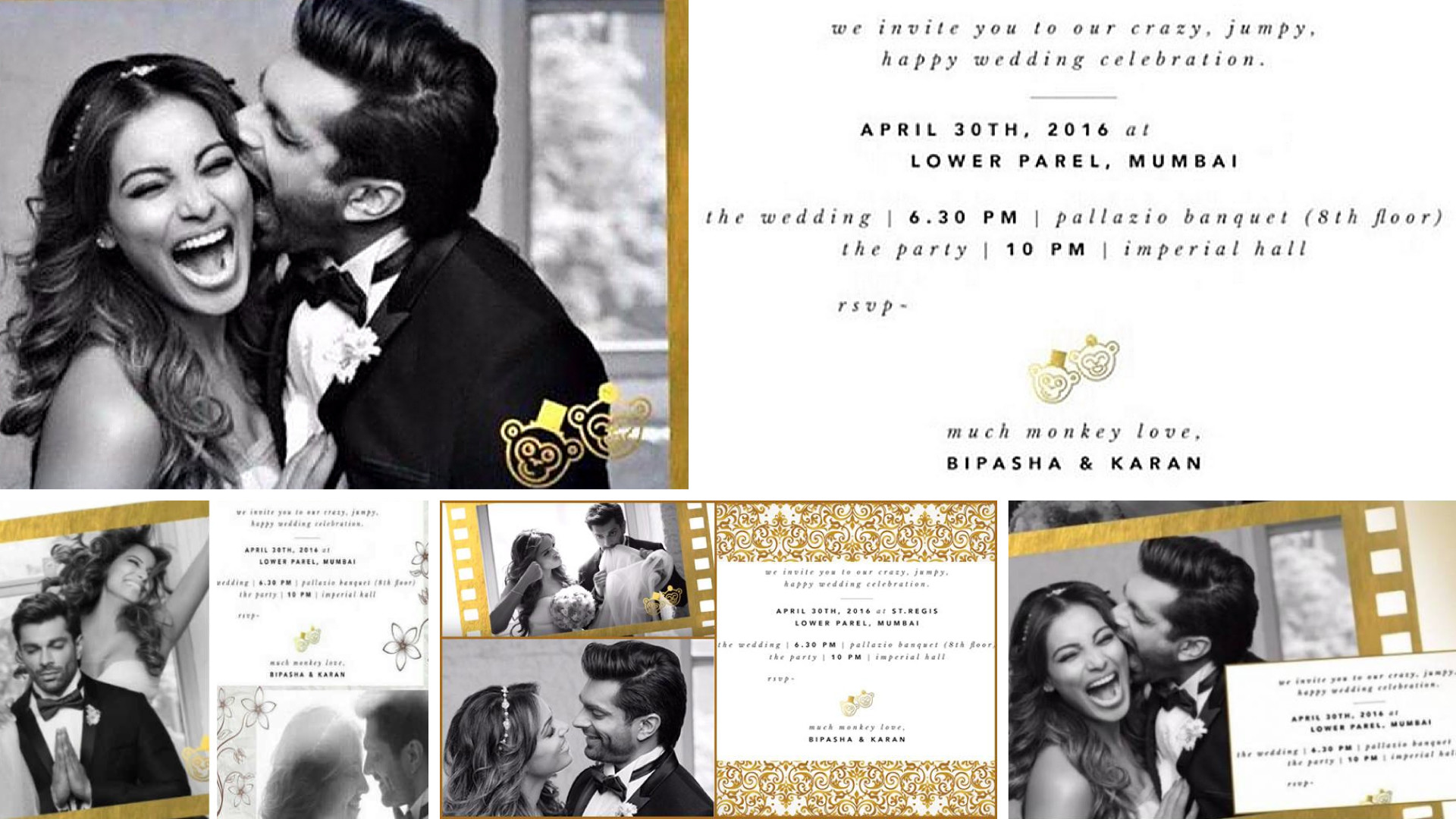 Pop Up Cards!
Pop-ups take us back to the simpler days of childhood and storybooks. These paired with illustrations and bright colours are a light-hearted way to go about things. Inspired from the story book format, here's your chance to tell the worl yours!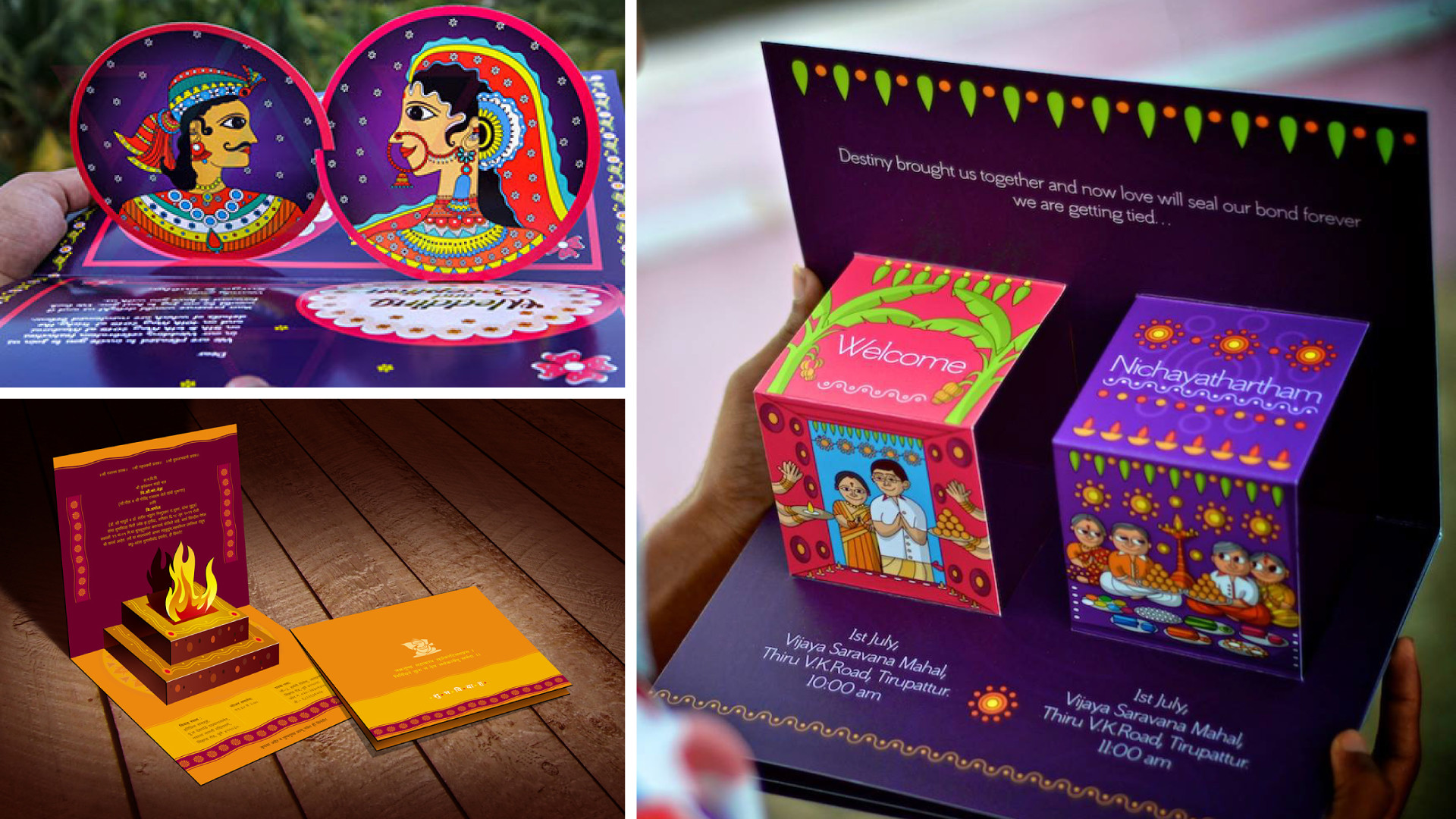 Leaving Behind Tradition For The New Age
This may not be the really traditional or classic way to go about things and it may not be everyone's cup of tea. But: what is one person's new age is another person's classic. If you prefer a no-fuss, informal and simple style, a straight forward invite with colloquial-ness might suit your style. Being the millennial age, this is quite the trending idea.