Saafas are the crowning jewel of the groom's attire. The most important thing about selecting your star saafa is that it should have an edge of its own and still balance-off your ensemble. For example if your sherwani is elaborate, the saafa could be subtle and soft with either a brooch or the fabric itself giving it an edge.  All the immediate male relatives and close friends don this elegant headgear but their saafas are usually simpler. Everybody, except the groom, wear the same type of saafa. The guests' saafas are usually, of a single solid colour and simpler, without much ornamentation, when compared to the groom's headgear.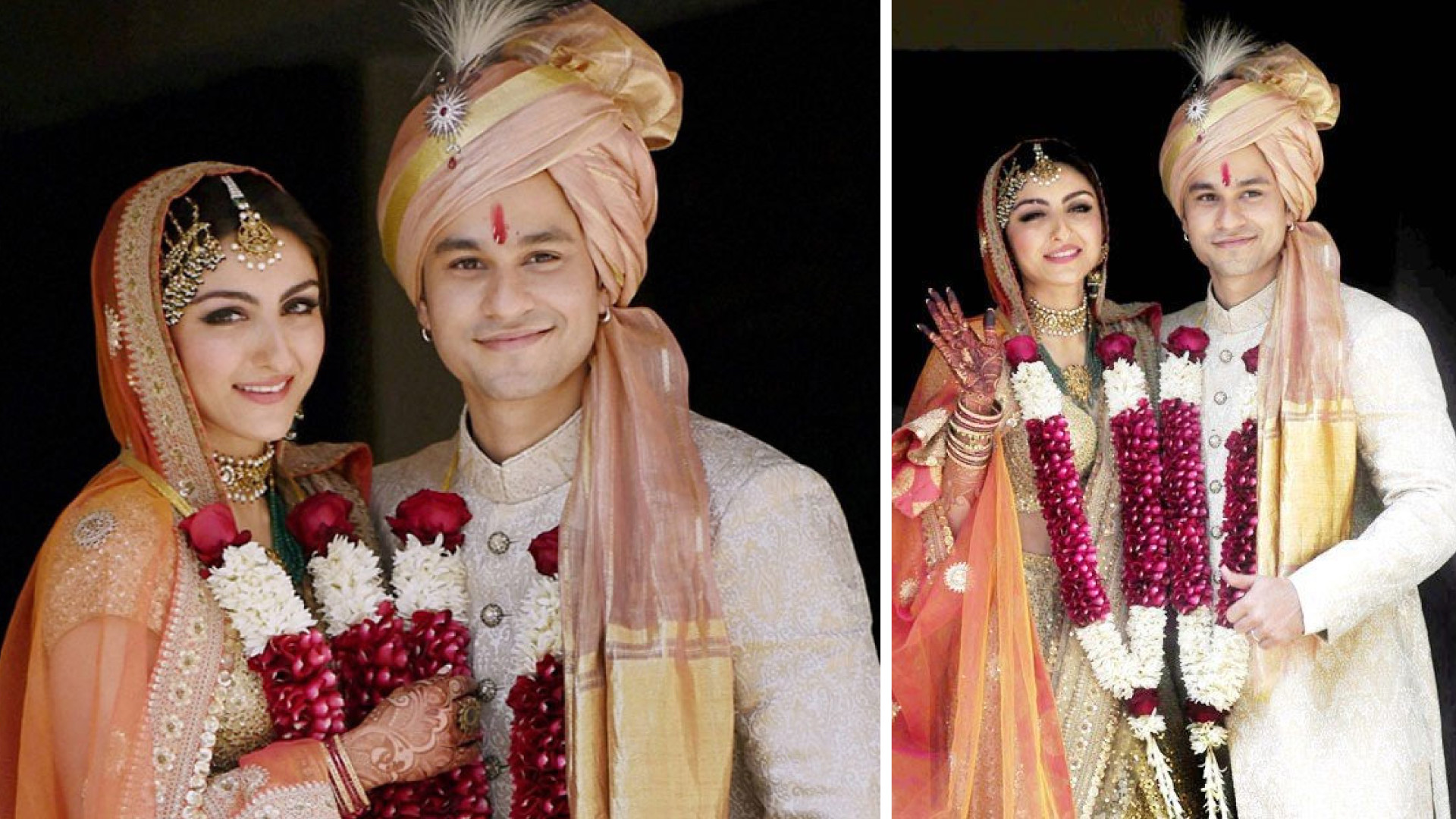 Airy Tissue
The major USP about the tissue fabric is that it is super light and compresses easily. This means a lot of fabric can be utilised and you can add a lot of twists, twirls and complexity to your turban without it ever getting too heavy to handle.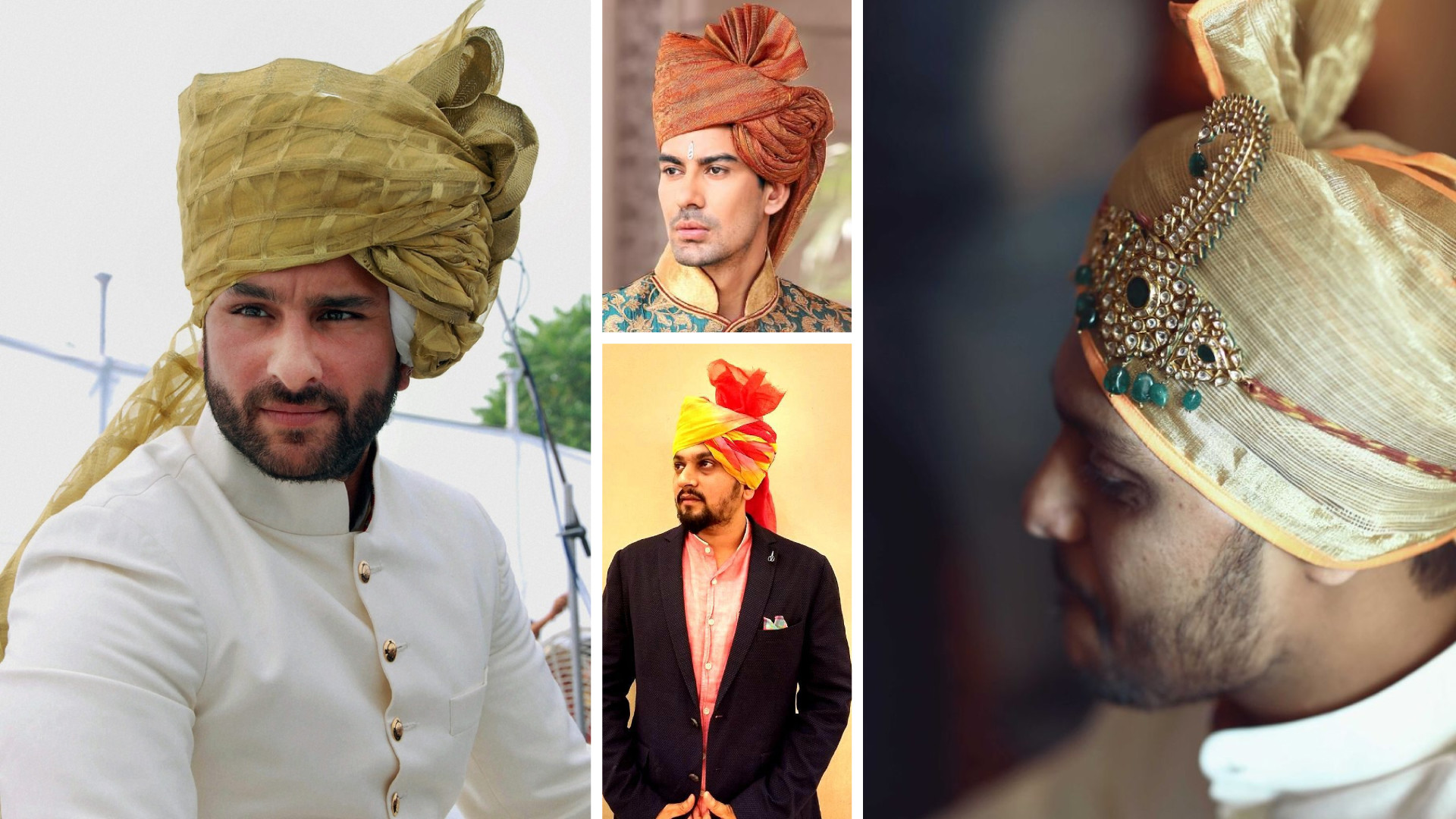 The Traditionally Inspired Saafa – Rajasthan Regals
So many stylisations already exist in our culture when it comes down to being creative with the saafa. Taking inspiration and reinventing these norms is trending—take a look at the Sabyasachi men. The Rajasthani culture has the most distinctly dissected saafa rules: on one hand, Rajputi saafas are traditionally five coloured and highly embellished while the Marwadi saafas are typically bright coloured and they prefer to use bandhej patterns instead of ornaments. A Banarasi saafa is a vivid affair. Traditionally Banarasi silk is used for the saafa and the cloth is brightly coloured with bold patterns. Chequered and floral patterns with prominent borders are a regularity.  A Marwari or Banarasi saafa will work very well if the rest of attire is underplayed.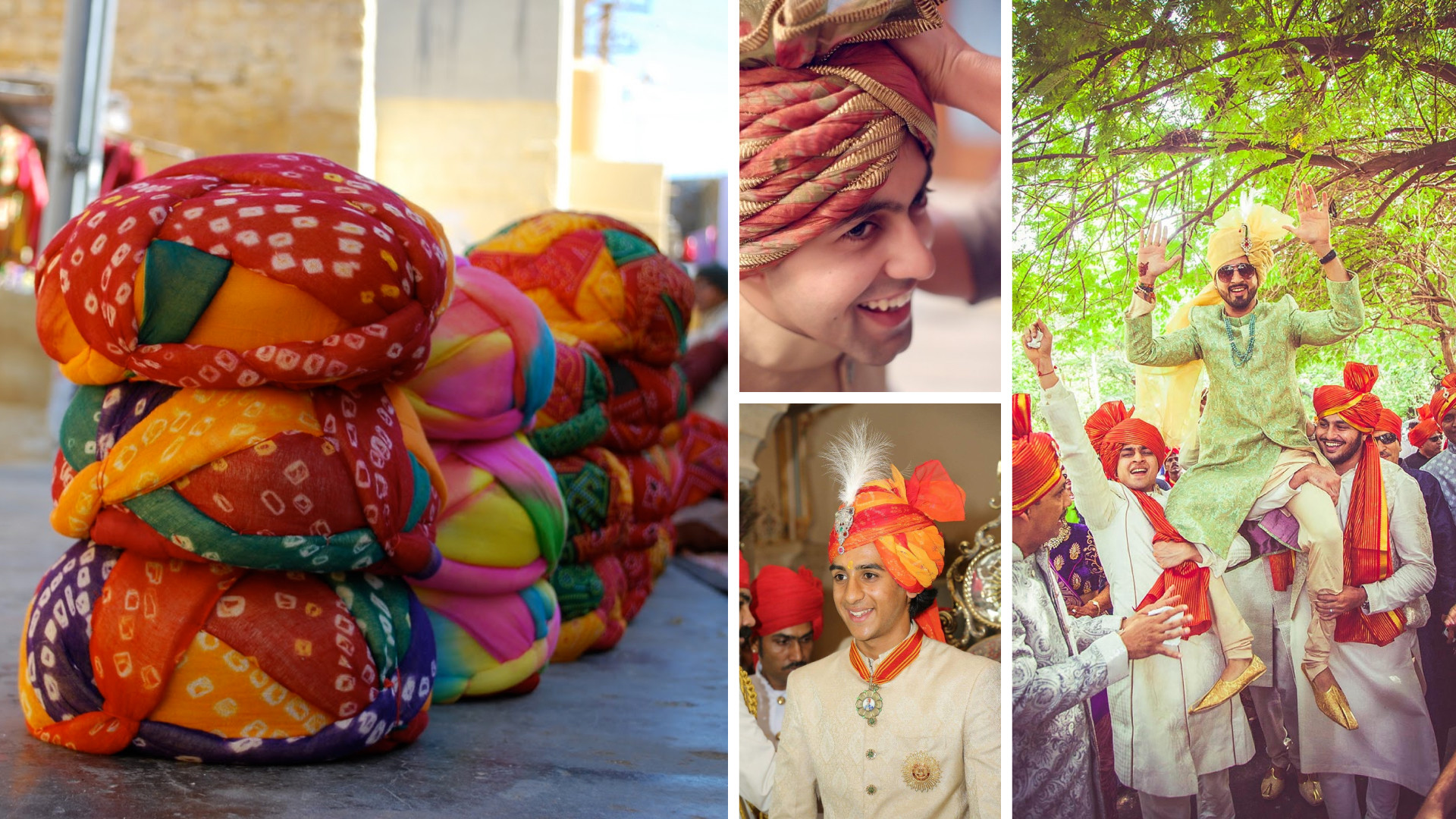 A Touch Of Ornamentation
The sarpech is a turban ornament initially used by royalty. Today too, these add-ons instantly give a regal touch to the groom's attire. Feathered brooches, kundan and polko ornaments, strings of pearls or crystal studs are a great way to add some jewels to match your bride!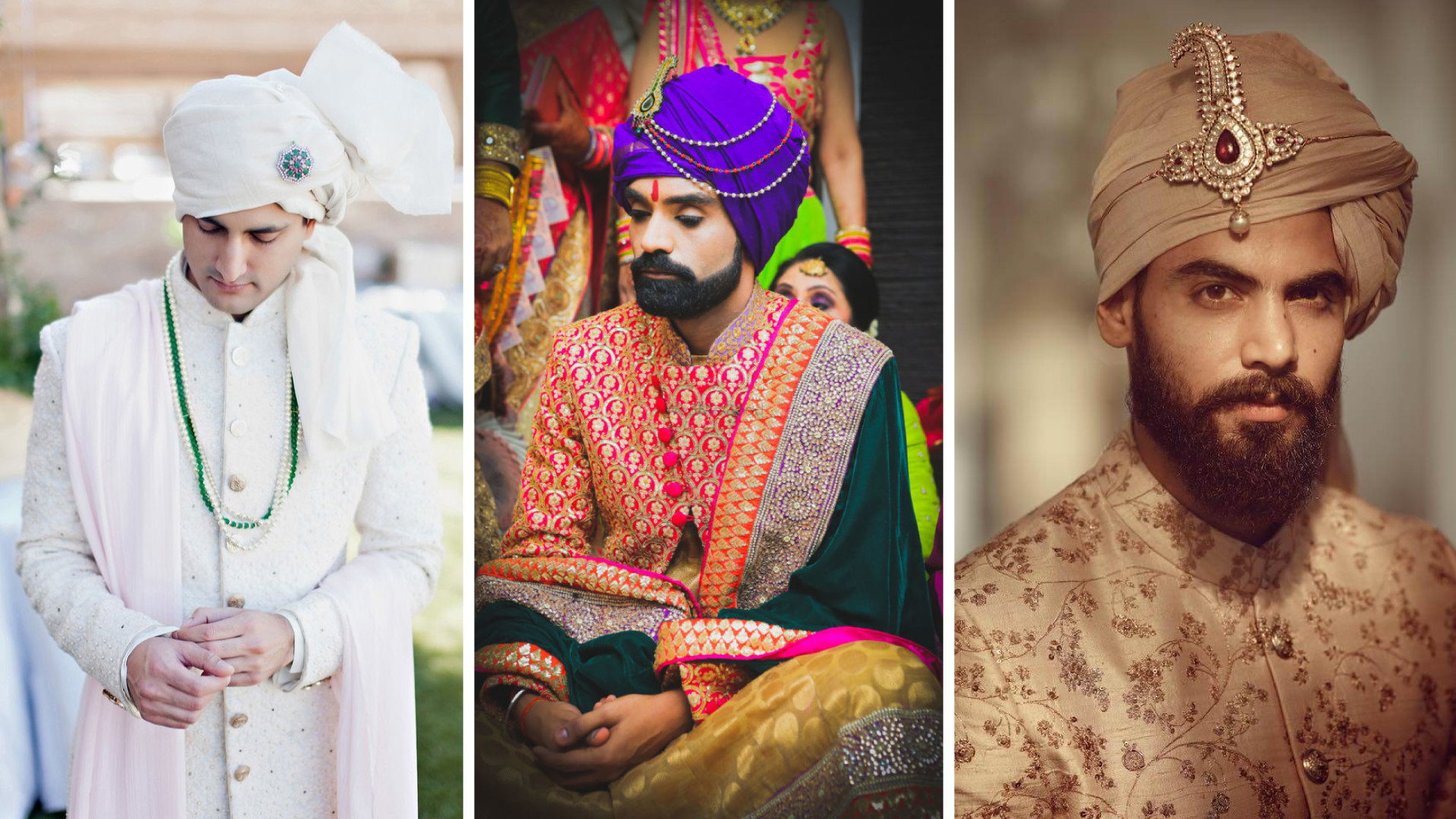 Going Modern With Florals And Pastels
Tradition already holds true to the fact that floral prints work wonderfully when it comes to the saafa. A more modern touch would be to pair the floral prints with pastels, bringing out the patterns and make them pop! Pick fabrics that err less on the side of traditional bhandej  or zari and instead try mixing and matching your sherwanis with retro floral prints in unusual colours.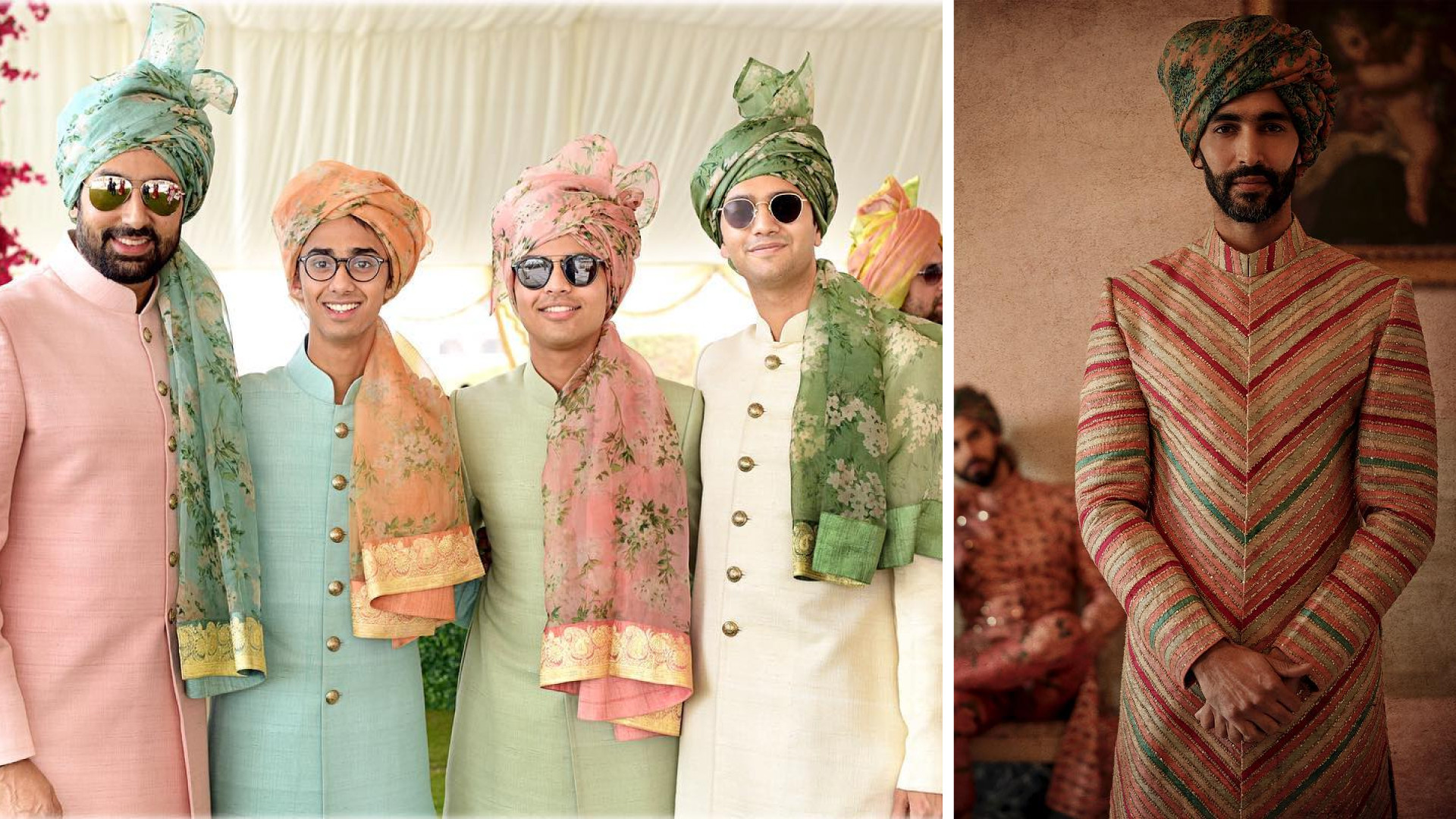 Metallic Or Colour Blocked
If you prefer simplicity but still want to add a little bling, you could opt for a plain metallic-toned fabric. A lustrous rich fabric like silk would do the trick too. On the flipside, if your wedding attire is over-the-top, a strong hued simple colour-blocked saafa will do the trick wonderfully – offsetting the print or borders on your sherwani and tying together the whole ensemble.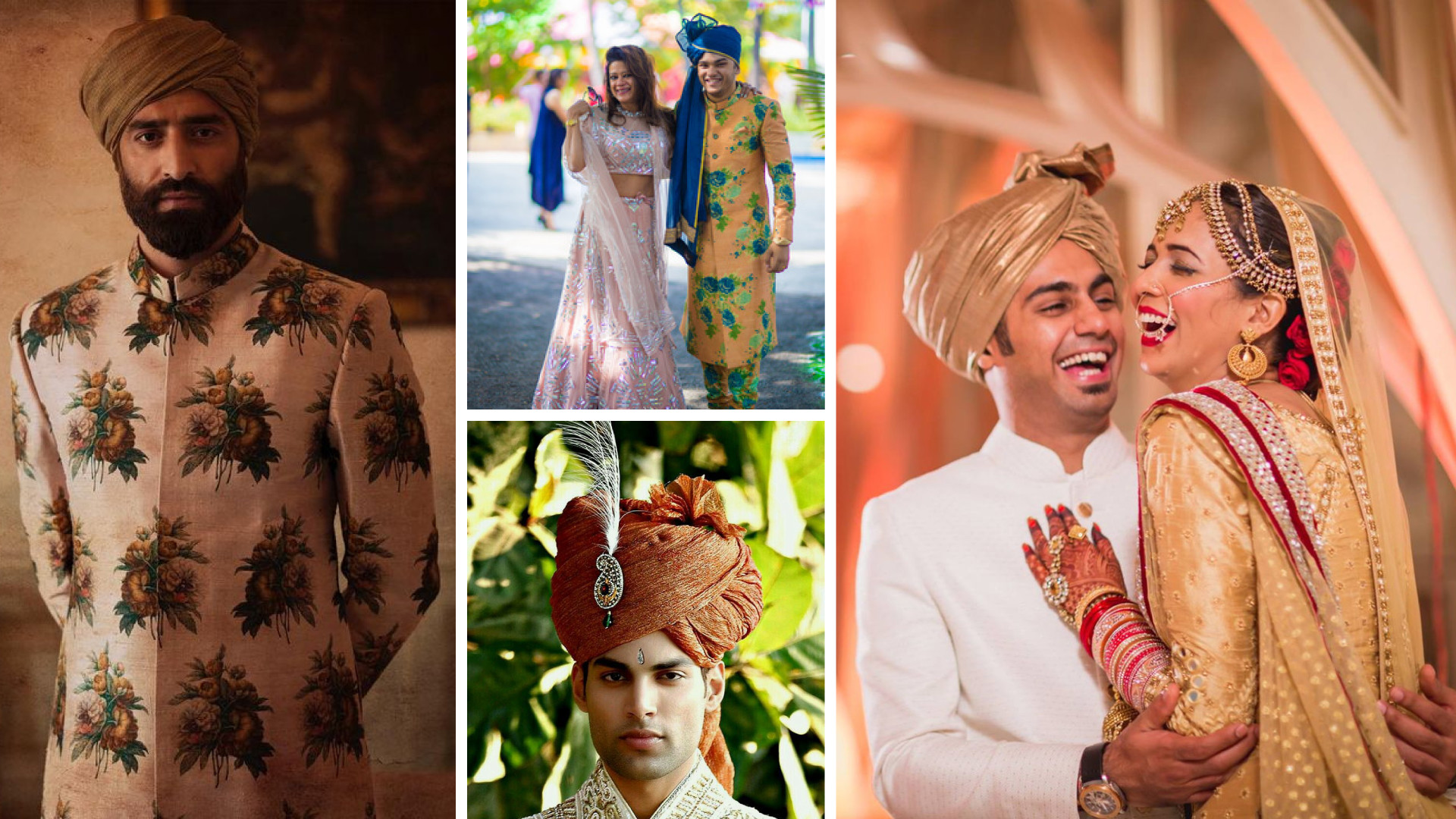 White For The Win
One key characteristic every successful saafa has, is that while it complements the groom's attire perfectly, it also manages to stand out by being sharply different than the rest of the grooms attire. While your sherwani may be ornamental, the saafa can stand out even by jut being simply white and crisp. In contrast to the groom, you can have the rest of the baraat in coloured headgears to help bring focus on you!