Weddings are fun, but they do come in with a lot of hard work, not to mention intense emotions and stress. Planning the perfect wedding can take months of effort, and sometimes even up to a year. But it's key to learn to keep everything aside for a bit and have a good laugh. Thanks to the internet and millennial humor, the lighter note is far easier to strike today than you'd imagine. Humor is a great remedy for anxiety, and a good, hearty laugh is the ultimate stress buster – without any doubt. We've scoured the internet world to find you the Top Ten Wedding Memes and Comics to laugh your way through 2018.
Wedding Fashion
Everyone spends a bomb on looking flawless on their wedding day. If humor can't justify the gaping hole that gorgeous gown left in your wallet, then nothing else will!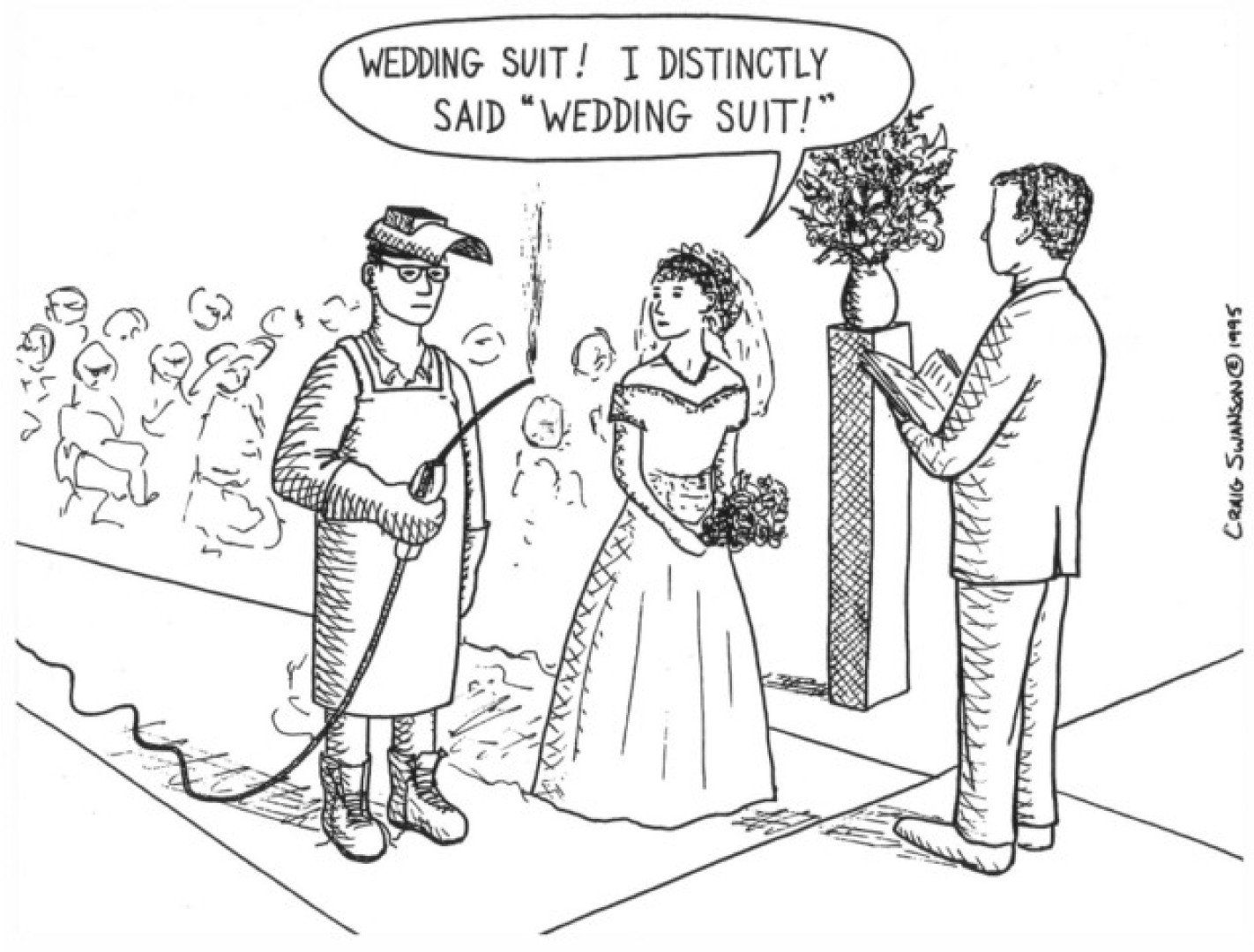 Walking Into Married Life
Switching from being in a relationship to being married is a paradigm shift. And this brings along with it a lot of lifestyle changes and adjustments. The hilarity in the (often awkward) shift has been the stuff of jokes for ages.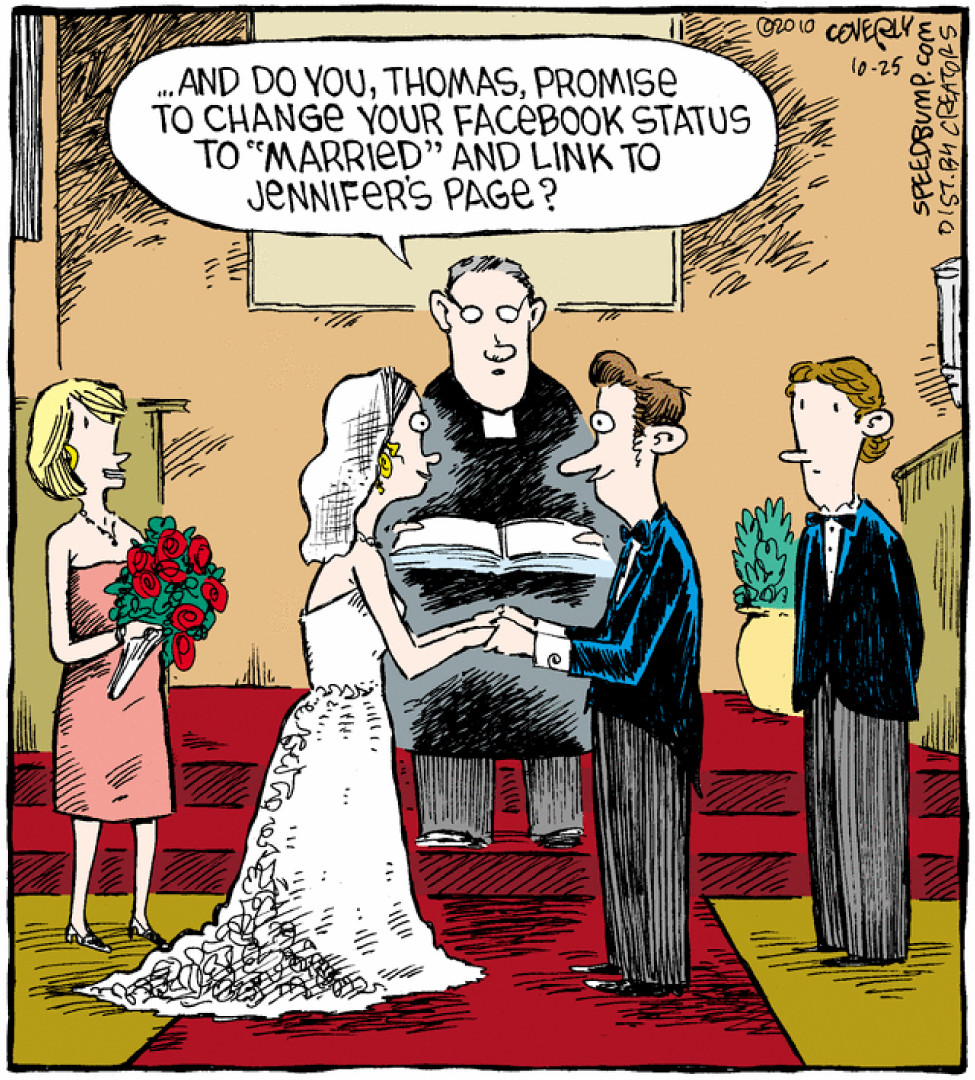 Coming Together Of All Kinds
Bumping into exes, awkward conversations, in laws interacting with the extended family and friends, and what not! The scope for a good laugh is immense at a wedding – and its always safer to break into a smile then panic!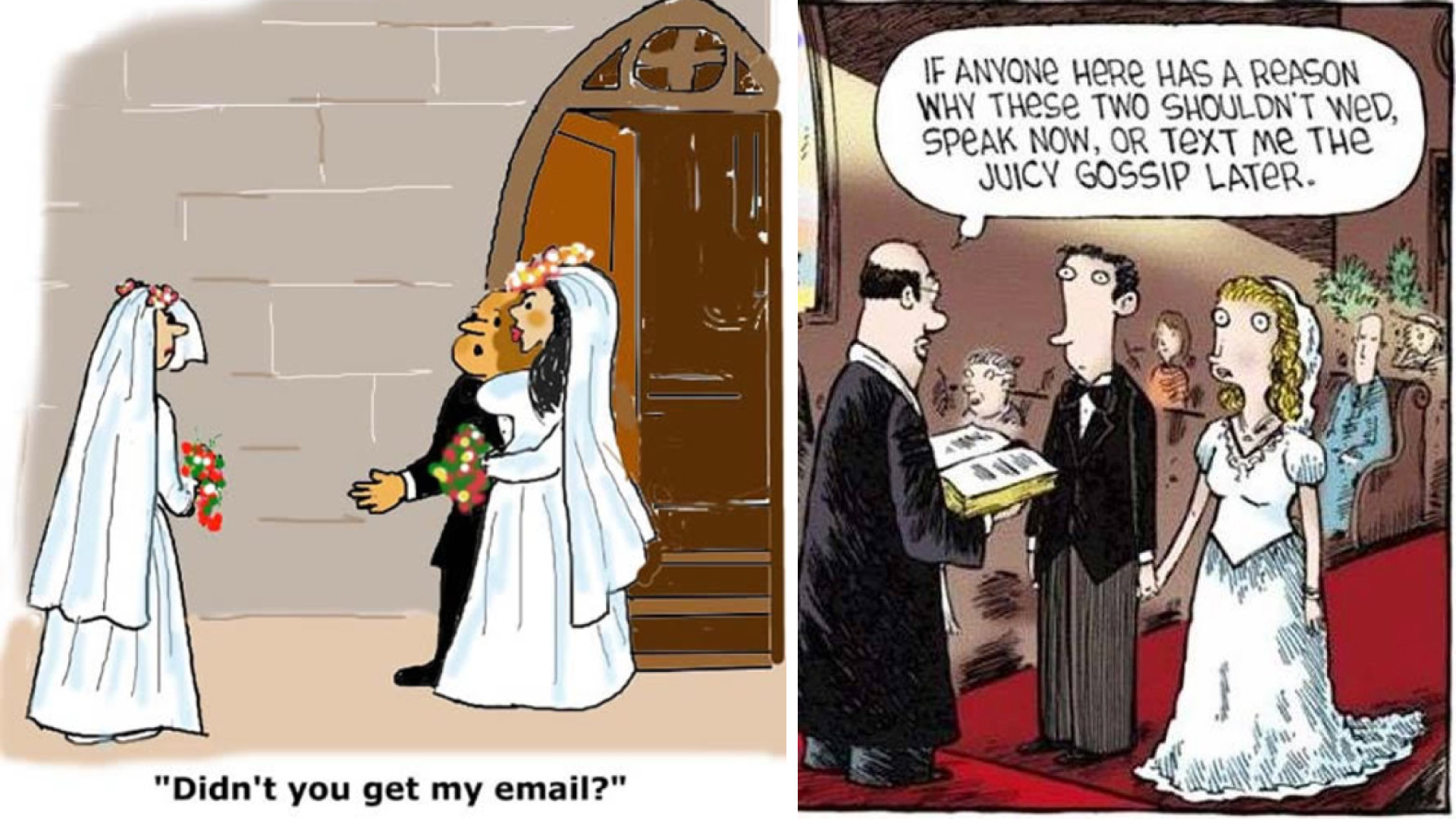 Woes Of Planning
Wedding planning is a very serious affair, and that is exactly why we feel you should be able to crack a joke about it every once in a while. Planning weddings these days requires a lot of sacrifice. And we all probably have a little bit of that control freak somewhere deep within us when it comes to planning our weddings. Well, then this meme is a great way to remind ourselves to take the chill pill and focus on what's important.
Wedding In The Digital Age
We've come a long way from traditional matrimonials to new age relationships – and of course it is essential to be as tech savvy as possible!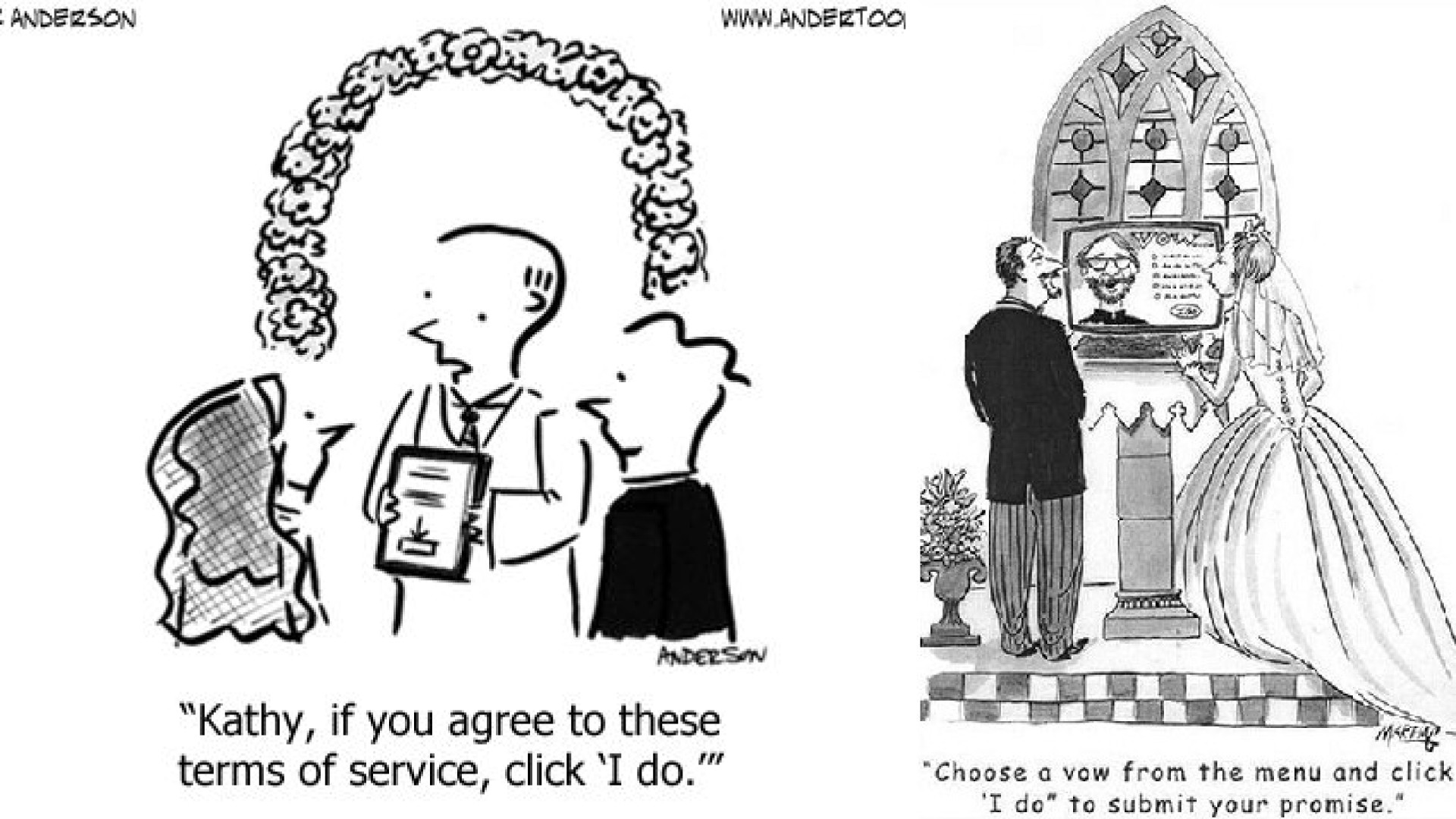 On Wedding Vows
Talking about being in the digital age, we just can't wait to see if the storage and retrieval of the wedding vows will soon take over the digital platform. It would be totally cool if they do manage to, but until then, spend a moment mulling over what promises are most special to you and your partner in crime.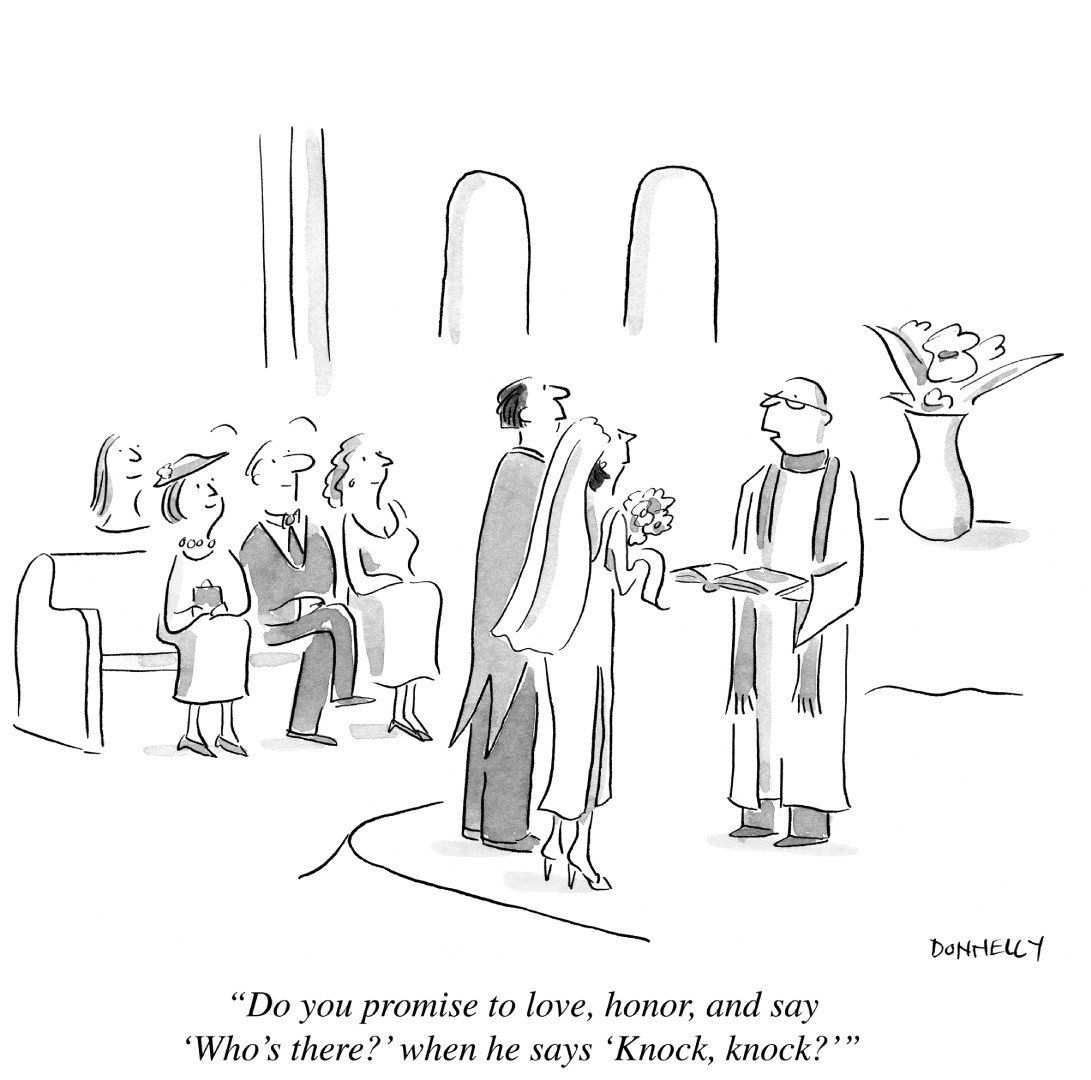 On Being A Badass Desi Diva
Desi girls are known to pack quite the punch, so you men better keep up!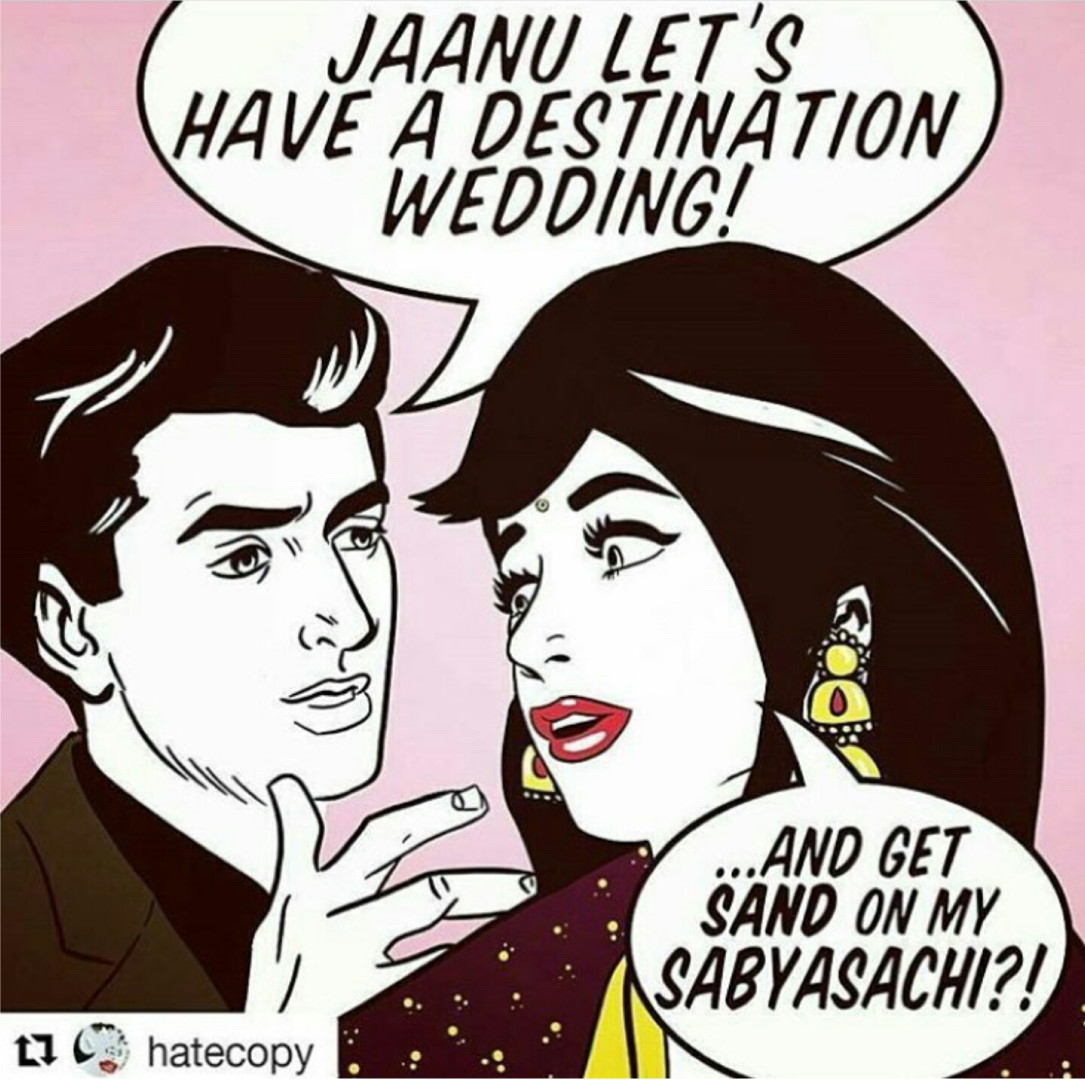 Big Fat Indian Wedding Festivities
What is a big fat Indian wedding without a big fat brass band in the baaraat, or a big fancy DJ spinning some sick beats at your cocktail and sangeet nights? As the fame and awe around the traditional brass bands and shehnais wane, its time to turn our heads to western hits and cheesy Bollywood numbers.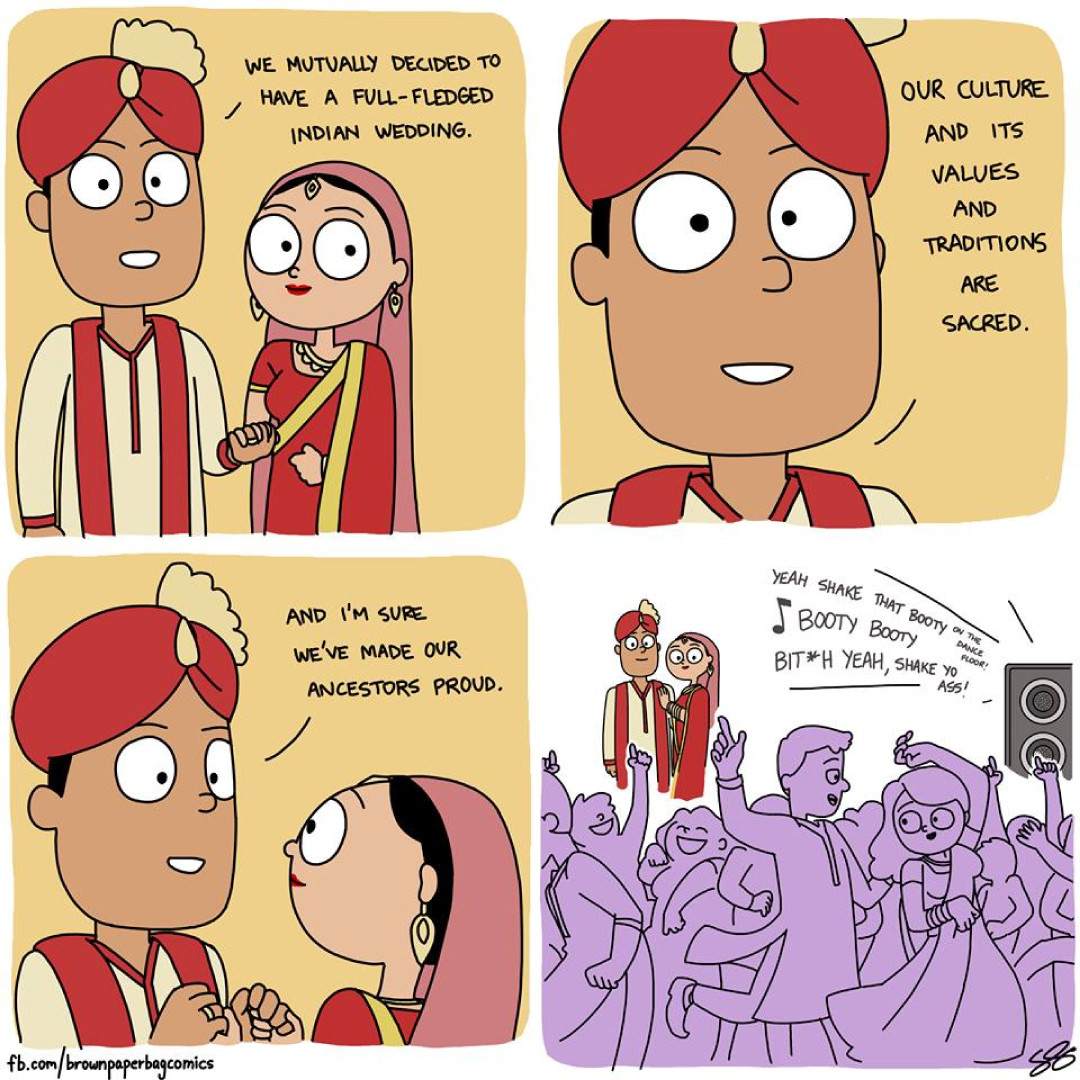 Because jokes on Arranged Marriages Never Get Old
Hey I just met you, and this is crazy, but we're in a shaadi, and we're married baby.
Arranged marriages are just a way of life in India. A lot have found their soulmates in arranged marriages. But the idea of not being allowed to talk to strangers until a day, and suddenly tying the knot with someone who technically is a stranger, is worth a few laughs.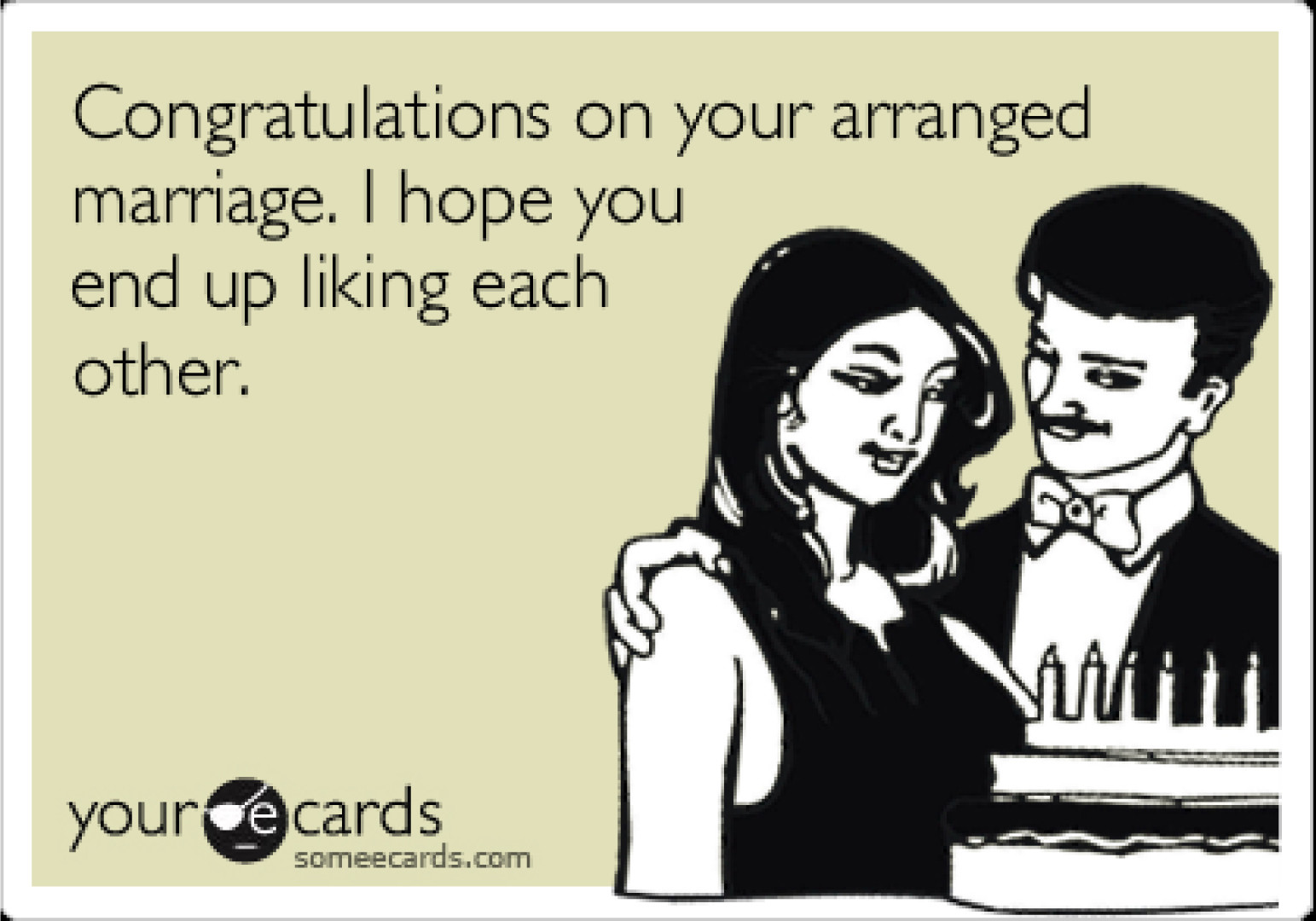 Just Married!
Getting married is truly a big, big deal. And it better be. But here's our suggestion, taking yourself more seriously than required may cause unrequired stress. Take some time to relax, put your feet up, and enjoy the moment for what it is – because for most it only happens once!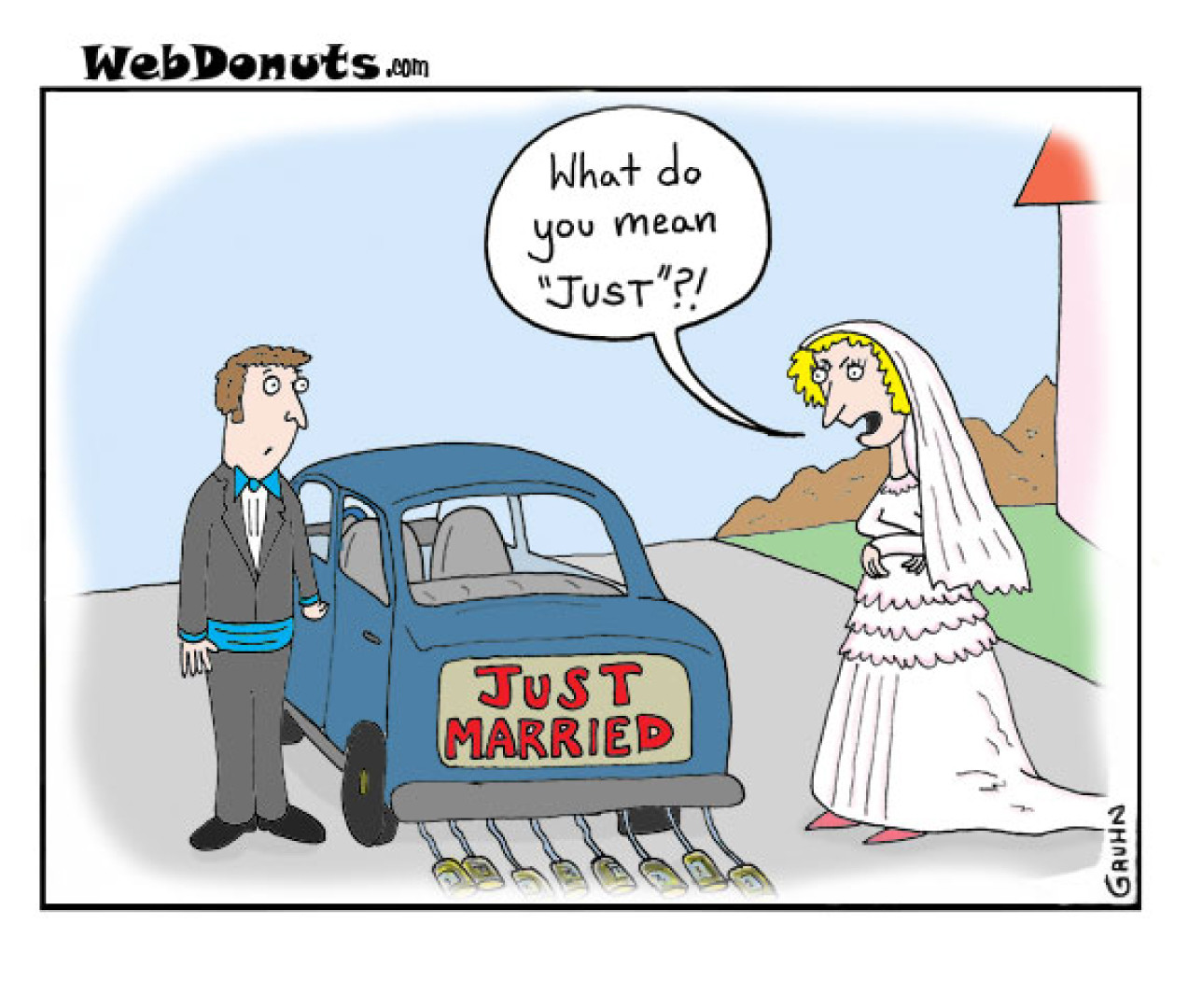 Kamasutra For The Married
Simon Rich and Farley Katz bring to us some crafty married-life humour – especially tailor made for us Indians ever so proud of our Kamasutra! From the woes of chores and routine, to making the little things count, each frame from this series is bound to have you rolling with laughter – and even more so if you're already hitched. Catch more here.