Like in every other area, in bridal jewellery too, trends rise and fall and (once in a while) something we loved as a little girl make comebacks! This year too certain ornaments are in vogue but it is renovation that earns a good design its popularity. While certain ornaments are back, their stylisation is no longer just traditional but an amalgamation of the old and the new. Big is beautiful too, from earrings to chunky, large gemstones, un-cut diamonds and pearls—bold statements are in. As we dissect these areas, Indian jewellery designers whose works are at par with these trends should be taken a note of.
Renovating Royal Traditions / Polki, Kundan and Jadau
All of the three trending precious jewels—pearls, diamonds and rubies are utilised in polki and kundan ornaments, so it is not surprising that these styles are in more demand than ever before. Since these are the most popular currently in the wedding jewellery circuit and are quite an investment, it will serve for us familiarize ourselves with these terms.
Polki and kundan are styles in which ornaments are made and the process of making polki and kundan is known as jadau. To make kundan, gold is beaten into strips and then into a desired form and glass stones like sapphires, rubies and emeralds are set into this structure. Whereas polki has diamonds in their raw uncut form. Kundan has intricate designs is all about the glass stone. Polki uses diamonds in their rawest most natural form and the uncut diamonds don't go through any treatments. This lends polki its rustic look.
Polki was introduced in India by the Mughals whereas Kundan is a part of the Rajasthani tradition. Both surrounded by an aura of regal grandeur, fashion trends and designers have been striving to renovate the traditional.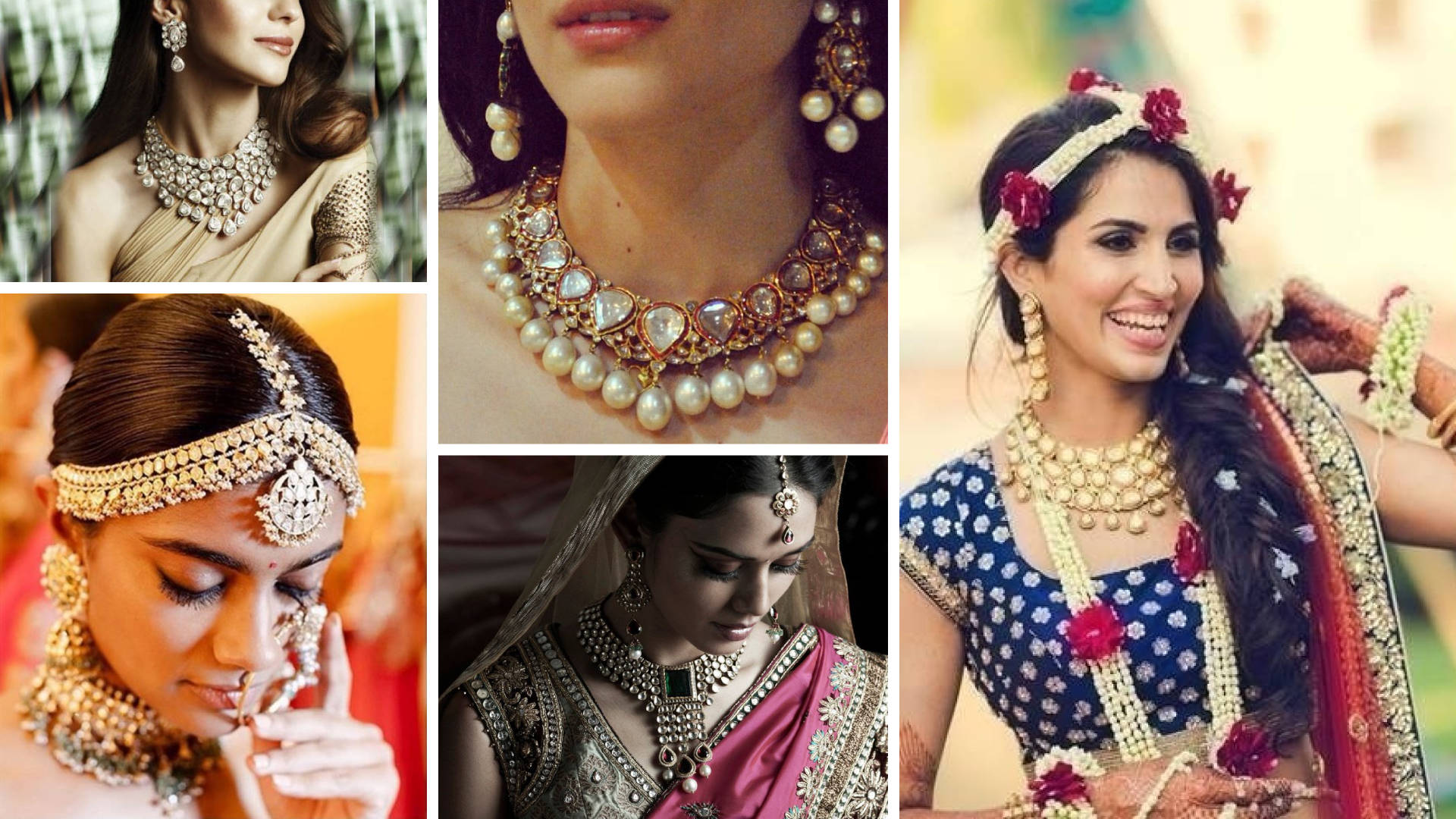 Perfect Imperfections / Trending Colours And Styles
Solitaire diamonds, uncut and large, are definitely being used freely but designers have been experimenting and are also utilising the precious stone's faults. Slightly tarnished and off-coloured, these gems are being called the salt and pepper diamonds. By finding beauty in imperfections, these are bringing the phrase "diamond in the rough" to life.
As mentioned above black is creeping in. The colour is being introduced into weddings rings with the help of stones like onyx and in the form of black enamel. Since enamel is fragile, one should consider their lifestyle before investing in a ring with such accents. Innovations such as these are pushing the envelope when it comes down to jewellery trends.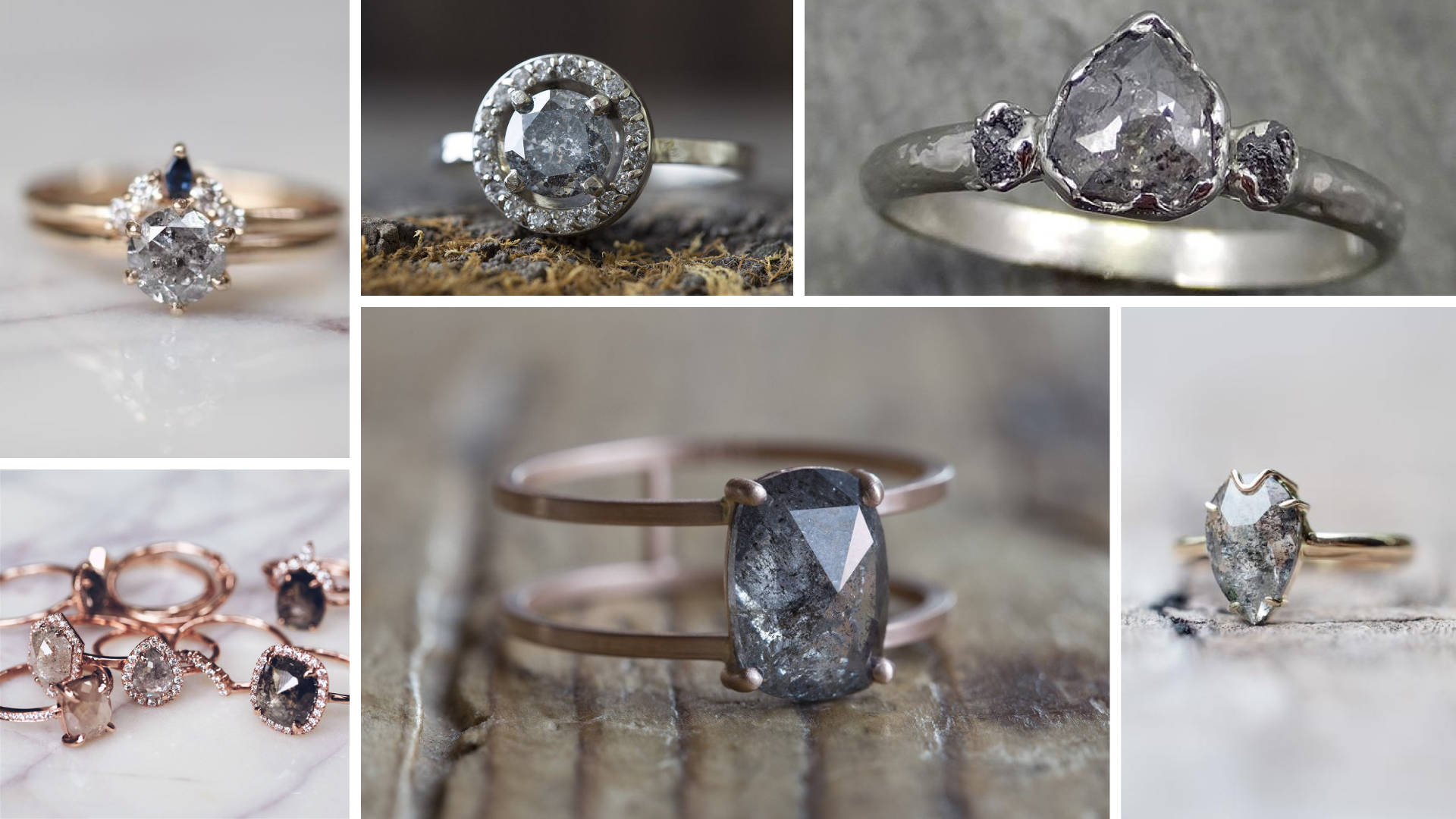 In Combination / Head Pieces and Chokers
Chokers are trending in a big way and as a part of bride's wedding ensemble, Sabyasachi inspired chokers are the hottest trend. Sabyasachi's regal choker and mathapatti combo has brought the mathapatti and this pairing back to life! Carefully coupling stunning traditional jewellery work with bridal attires that are often just as extravagant, this particular designer has truly brought back tradition with a twist.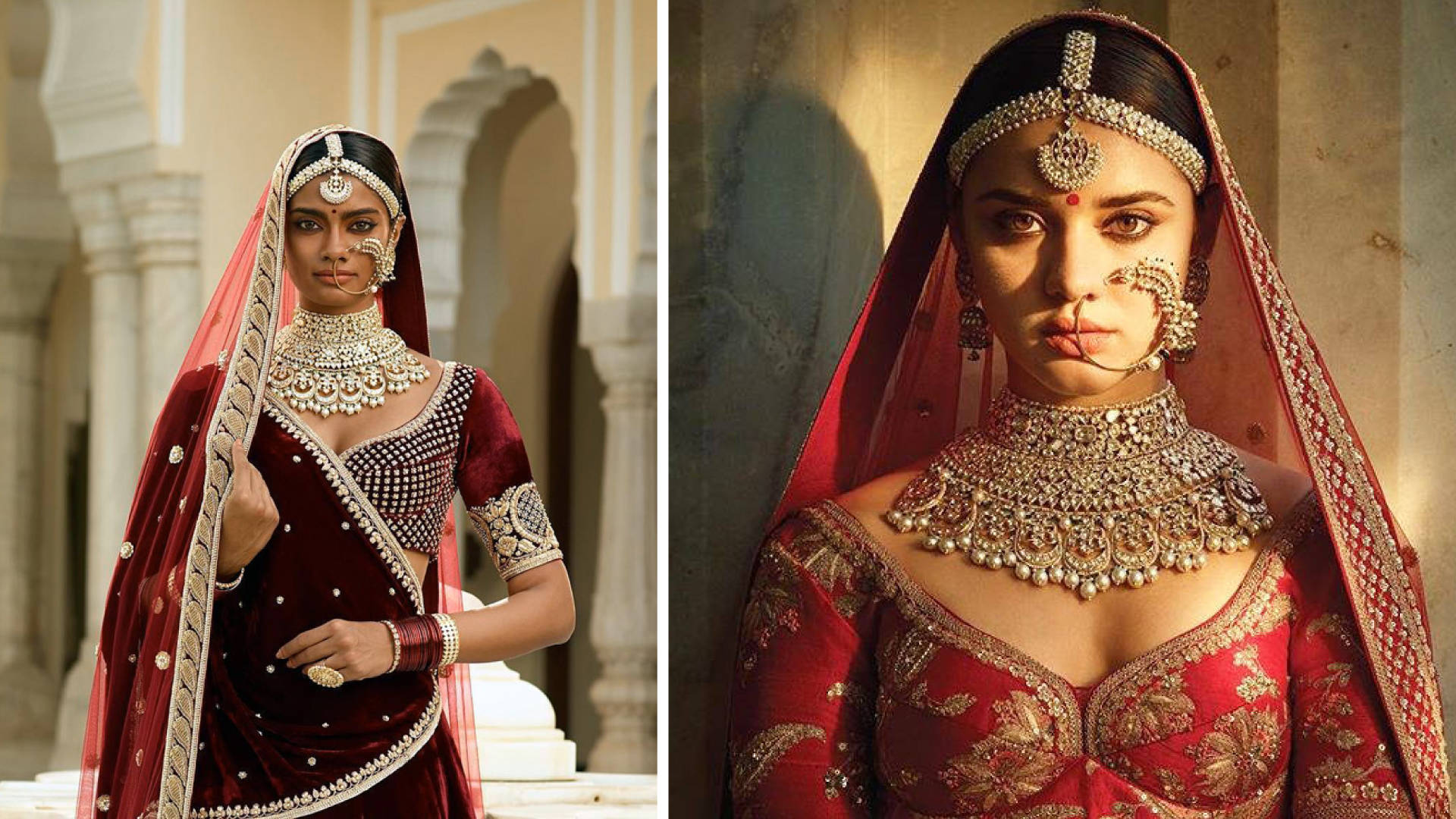 Layered Pearls / Maharani Style Neck-pieces
2018 is also inclining towards multi layers—wearing deep necked heavy necklaces of varying length and maharani style neck-pieces for a little bit extra. Merging intricate patterns of kundan with raw diamonds and strings of pearls, if chokers aren't for you then maybe these are!
Take it a step further with a designer who takes modern statement jewels to the next level, and check out Suhani Pittie's creations. Inventive and contemporary, her jewellery is eclectically compiled and her chokers are definitely something to watch out for.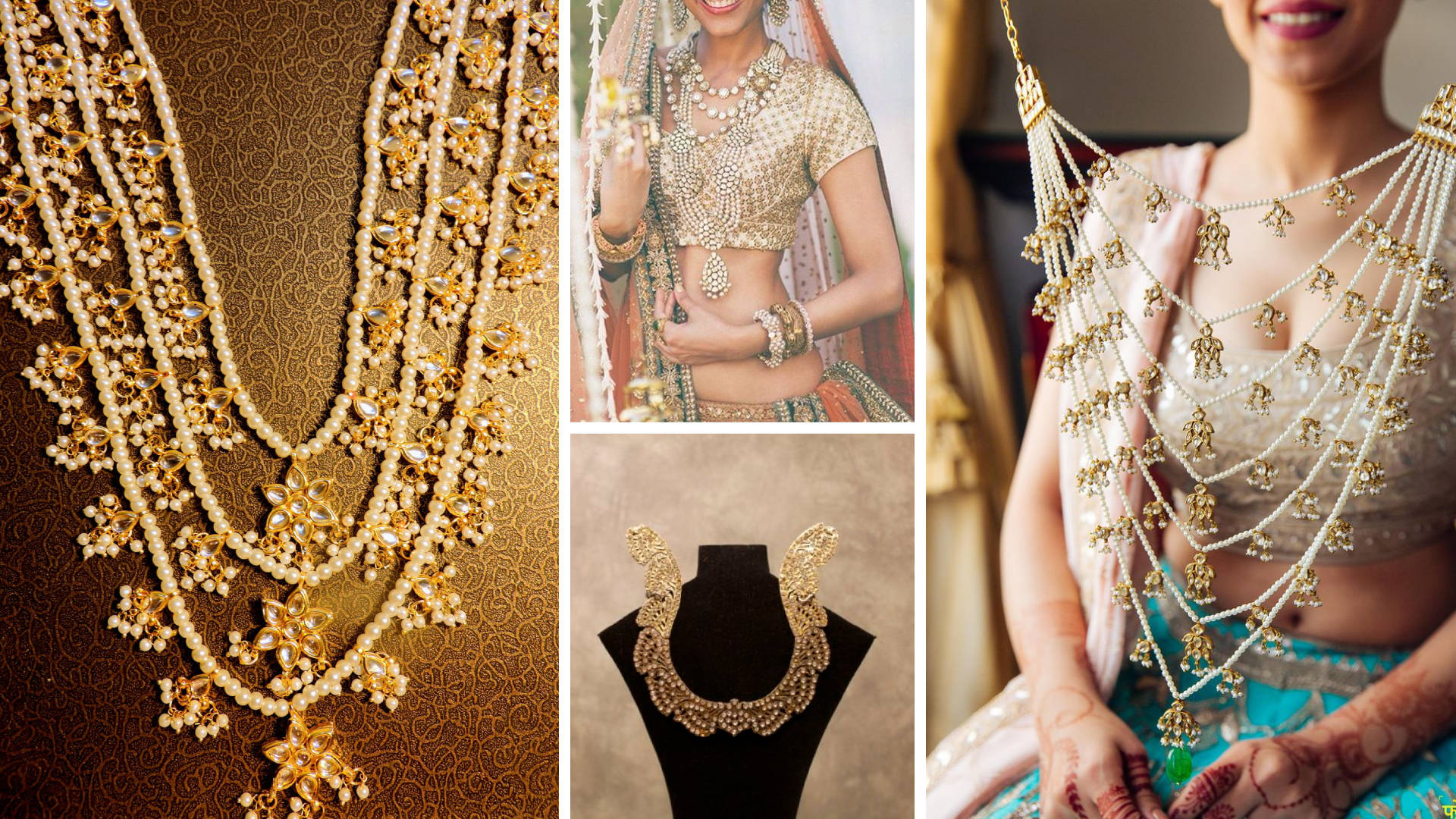 The Longer The Better / Statement Earrings
Oversized earrings are back —chandelier and jhoomar earrings which in length brush the shoulders are in vogue. With their large jhumkas and long trails these types of designs can join the ranks of the shoulder duster earrings – making them great additions to bridal ensembles where you want to go light on the jewellery and still make a statement.