Wedding films have become one of the most adorable ways to keep the memories of your big day all in one place, and of course, every film needs it's perfect soundtracks. Looking for the latest trends in music to kick off the new year, here is a mix of some of the best tunes to make memories to!
In Sync with the Beats
To get started, you have to keep in mind that the videographer needs to blend the audio in with his footage, making it extremely important for you to choose music that fits the footage.  Transition is essential, since your wedding is sure to have a string of festivities – each with their own character.
Mehendi and Haldi
Ceremonies reserved traditionally only for the women of the family, audio for both should ideally reflect their sentimentality and tradition. Folk music or songs passed down generations from your family act as beautiful background scores, especially since these are the more intimate of all pre and post wedding celebrations.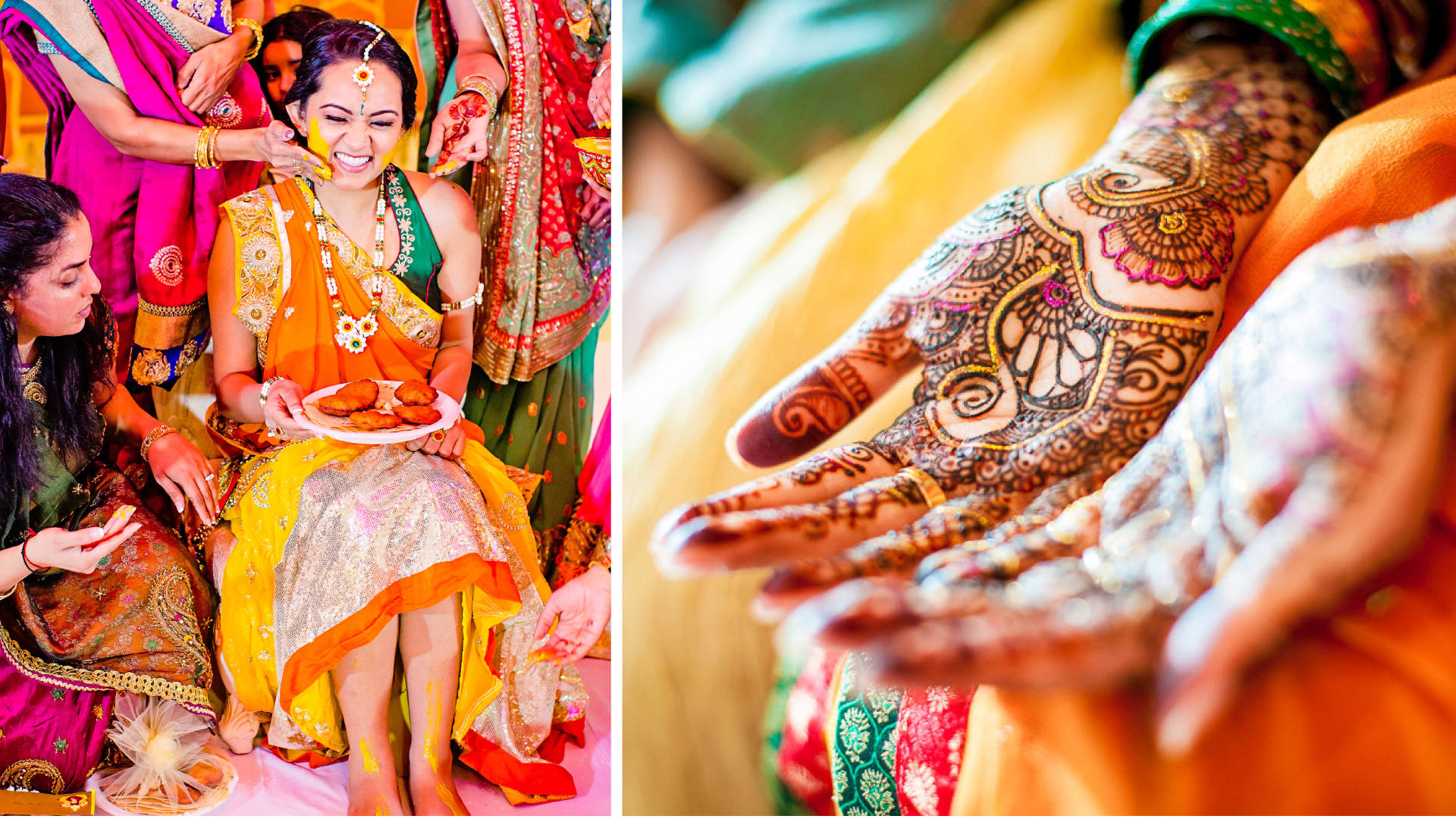 Some timeless traditional songs for Mehendi and Haldi can be found here:
Sangeet
The sangeet makes for some lovely audio as well, especially if you have friends and family singing live. Instead of editing the video of this part of the function and reassembling it, we do suggest that you retain the dancing and celebrations with every ounce of fervour, set to the beats that were playing on site!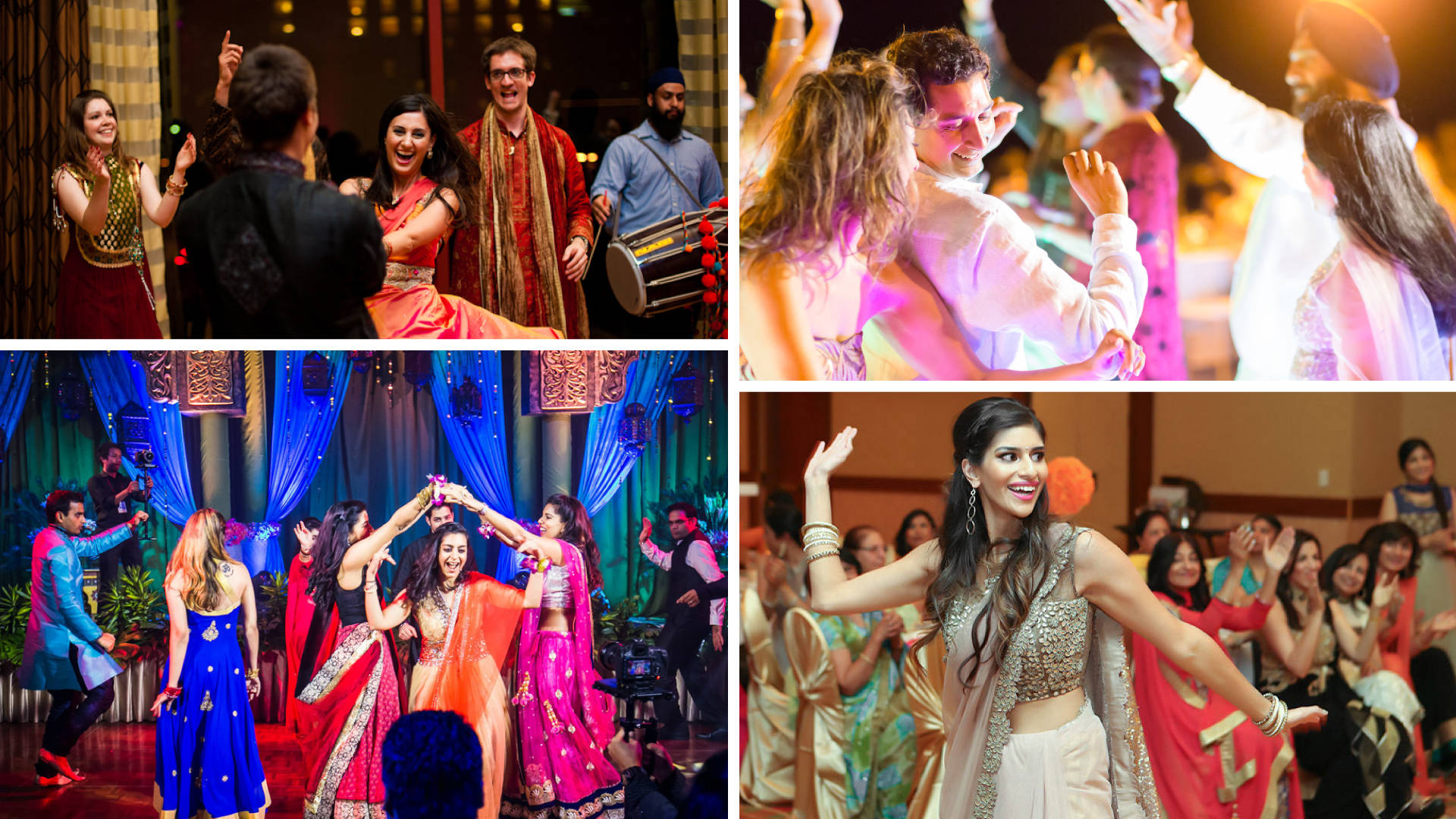 For non-stop dancing, check out this ultimate energetic Sangeet play-list:
Wedding – Baraat, Pheras and Vidai
Depending on how you choose to utilize the shots, and how the film per se is put together, you can decide to retain a mixture of real-time audio recordings and other soundtracks for this part of the movie. While all three of these ceremonies can be rather chaotic and difficult to document and edit in their totality, it's a good idea to choose a few tracks to bind them together – and we have a few ways below to help you pick just the right ones.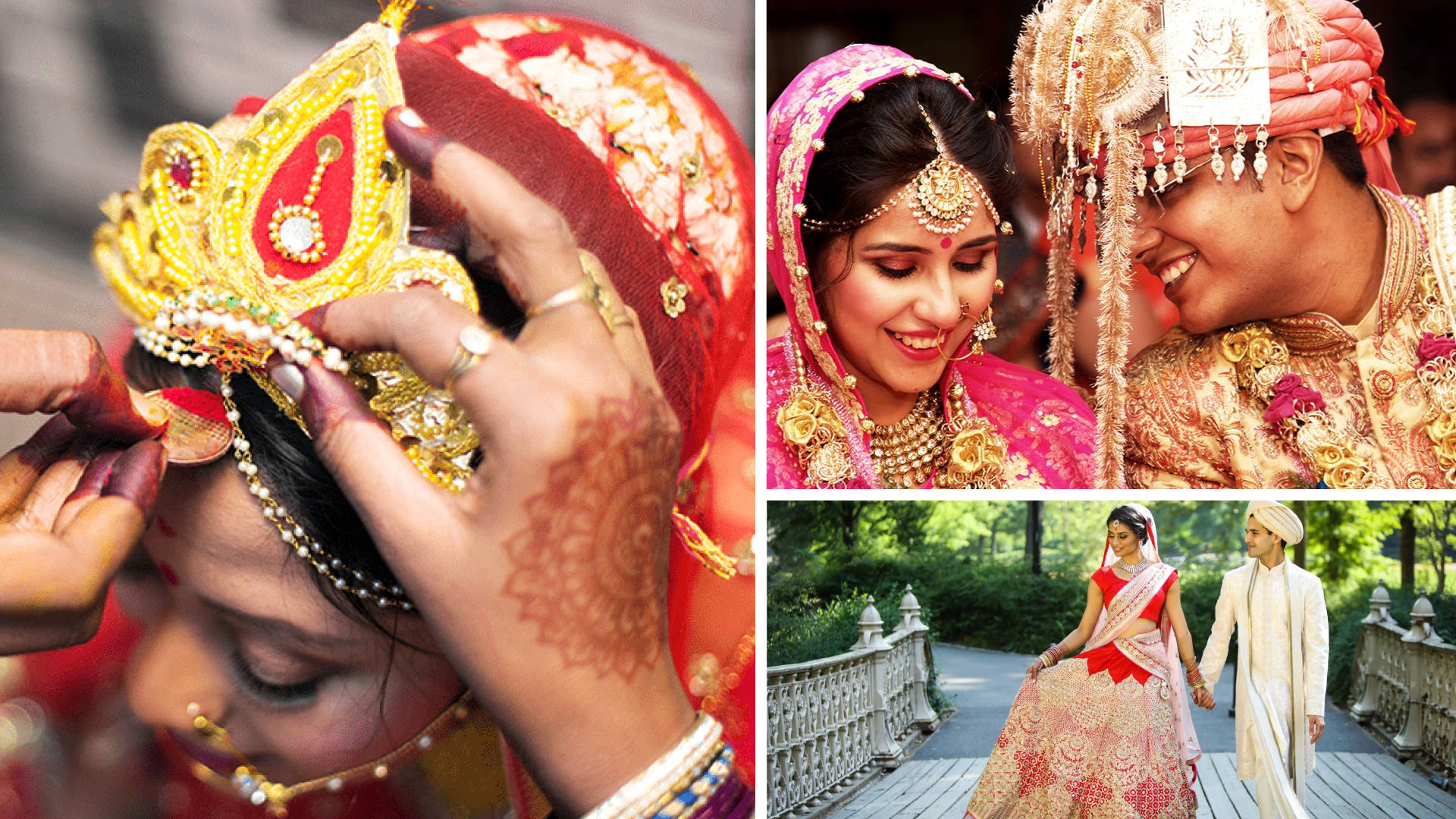 Shaadi songs
Check this back to back wedding songs playlist
Reception
Often the reception is treated as a separate video all together, or at least as a distinct section, giving you the freedom to pick any song or mix of songs that match your personality. While the mehendi, sangeet and pheras usually exhaust the list of Bollywood music and traditional songs, the reception is a great time to cash in on memories, conversation, romance and shared nostalgia.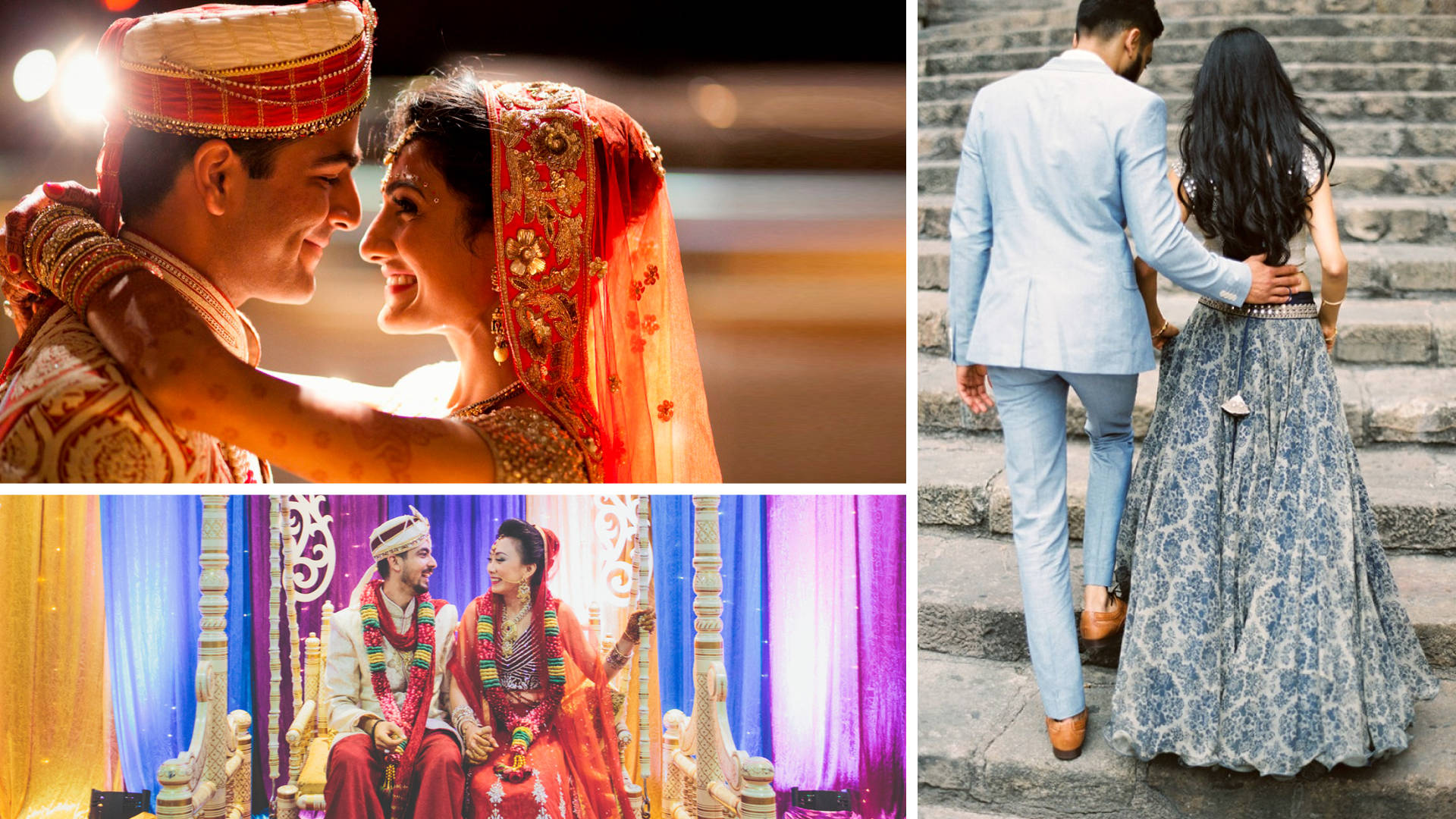 A select few romantic hits to get you started!
How to narrow down on just the right ones? While you could leave it to your videographer, it's a good idea to give your own suggestions and requirements – after all, it's all about you!
Sometimes Bollywood Says It Best
There is no doubt about it, when the wedding is in India, cinematic fervour is almost impossible to ignore. Search through lists online, CD's and DVD's you've collected over the years and scrounge up music that truly reminds you of the joy of weddings from your favourite movies.
Remember the time you watched Simran in DDLJ smile and glow as Raj promised to whisk her away? This is your chance to live out your fairy tale big screen moment.
The scores that we think are fresh and yet timeless?
Kabira – Yeh Jawani Hai Deewani
Two versions to choose from, each with their own character.
London Thumakda – Queen
For every bride who just wants to have fun!
Din Shagna De – Jasleen Royal
Already famous because of its wedding film debut, the song's folksy fervour is just beautiful.
Straight from Alia, ideal for re-recorded covers.
6. Nach De Ne Saare
Katrina creates magic!
Manali Trance
Yo Yo Honey Singh, Neha Kakkar & Lisa Haydon stirs up the vibe.
Shor Shagun Shaadi
Off Bollywood tracks to check out:
Dhol Beats – Pappu Sain and Jhoora Sain
Punjabi Folk
Listen here
Jai Wolf
Listen here
Benny Dayal feat Nucleya
Listen here
Kandyaari Dhol Geet
Listen here
 Aaj mera jee karda
Listen here
Quirky Mish Mashes
If pure beats and soundtracks with no lyrics are what you need for certain parts of the video, here are our favourite quirky scores.
Bloom
Go Out and Love Someone – Pogo
Sentimentality, Memories and Moments to Relive
If Bollywood isn't your thing, then maybe you'd rather take the route of reliving a moment that you shared with your loved one. A song that played at the restaurant where you both first met, or lyrics that you use to get each other to smile, the song being played or your first date or the song he proposed to you with – anything with a touch of reminiscence can do the trick. Highlight the audio by using it in bits and portions at different stages of the video.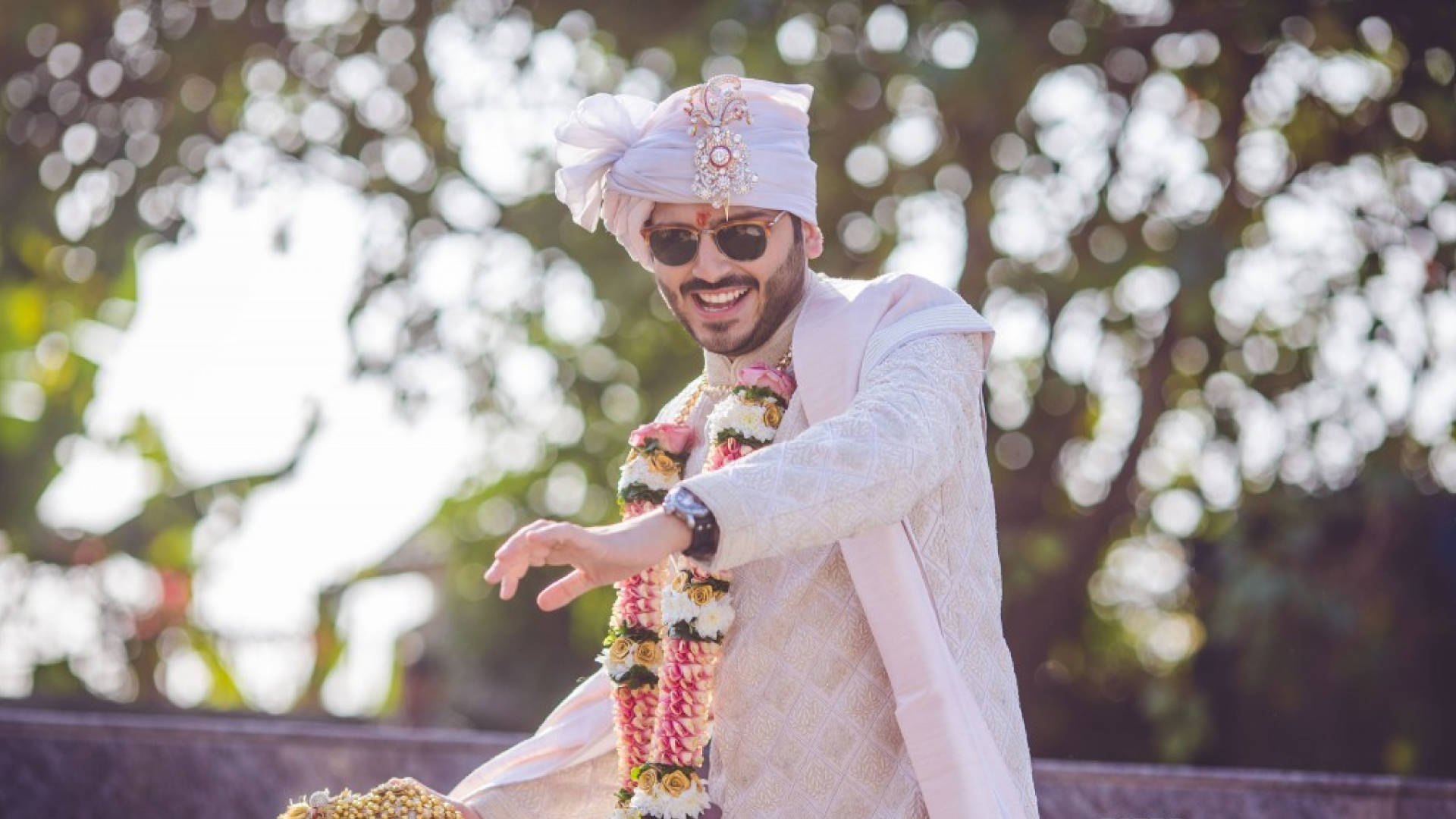 What's more, you can use the upper hand – surprise your spouse with the perfect track when the wedding video is delivered to your doorstep!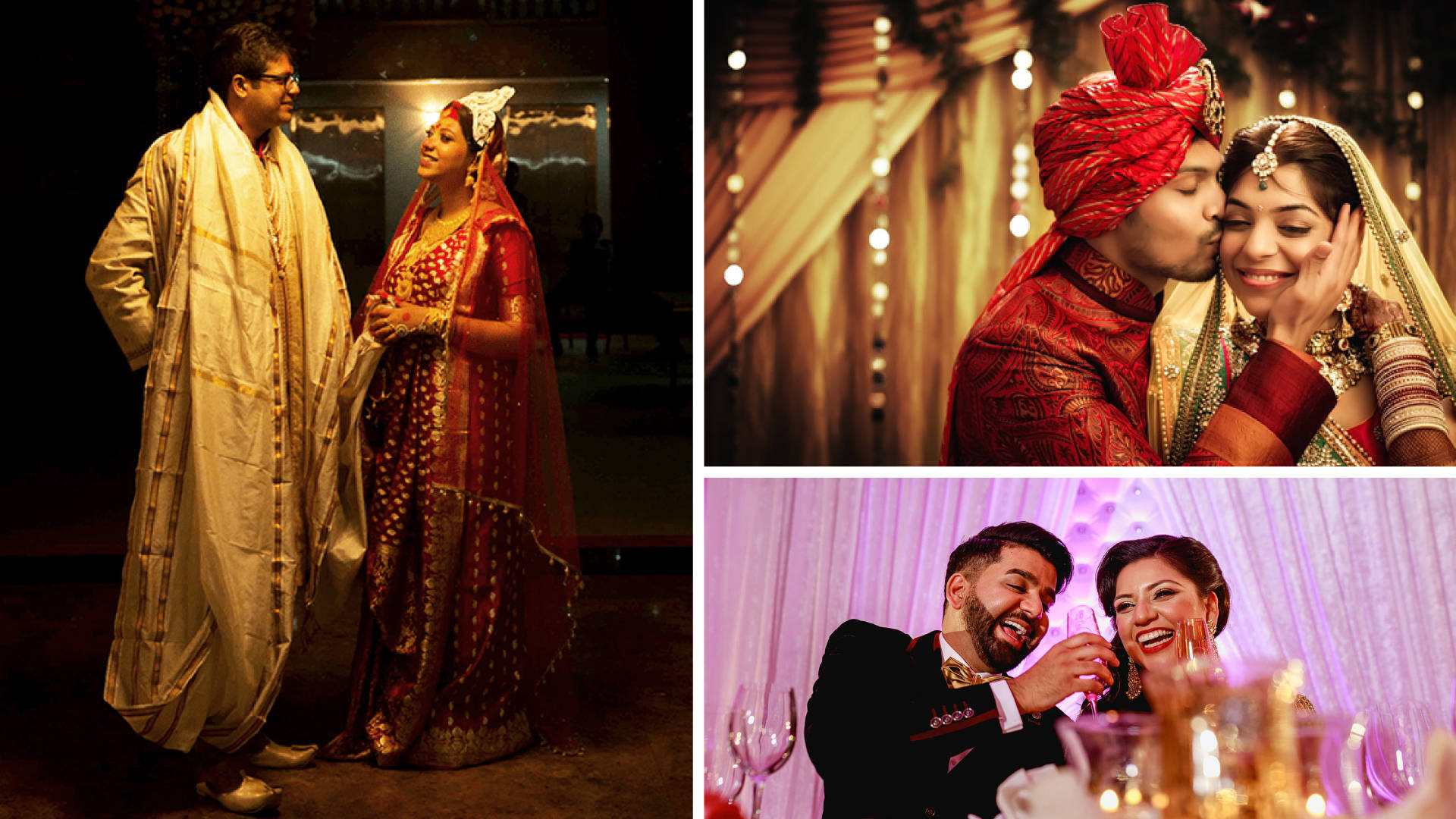 Catch some unplugged hits of 2017:
Old English Romance
Old English classics have become a large part of our generation's lives, especially those of us who have been introduced time and again to The Beatles, Stevie Wonder and Elton John by our parents, aunts and uncles.
The 60's and 70's say romance best, so here are a few select love ballads and serenades that scream eternal bonds.
Who could say no to such a heartfelt request?
Love at its best, and your bride/groom to be will know it in an instant.
Timeless declarations of love for all to see.
  You Are The Sunshine Of My Life/ I Just Called To Say I Love You – Stevie Wonder
Light hearted songs for the feel-good factor.
A couple of undeniable classics that double up as renditions from movies as well.
Whispered Words and Shared Humour to be Captured
While music makes for ambience, mood and memories, another memorable route to take is recordings of conversations, songs sung by relatives and maybe even a tune or two from the wedding band!
If you choose to have a few simple toasts as a part of your reception, coax your videographer to use parts of those as well – it's always nice to mix it up a little bit.
Now, the hard part is not using the audio, its recording it clear and unhindered at the first place. One way to do it is to place a tiny mic on the groom, and place a few on the tables with immediate family. Though this only works well for intimate functions with not too much movement, there are times when some really heartfelt comments are caught on tape.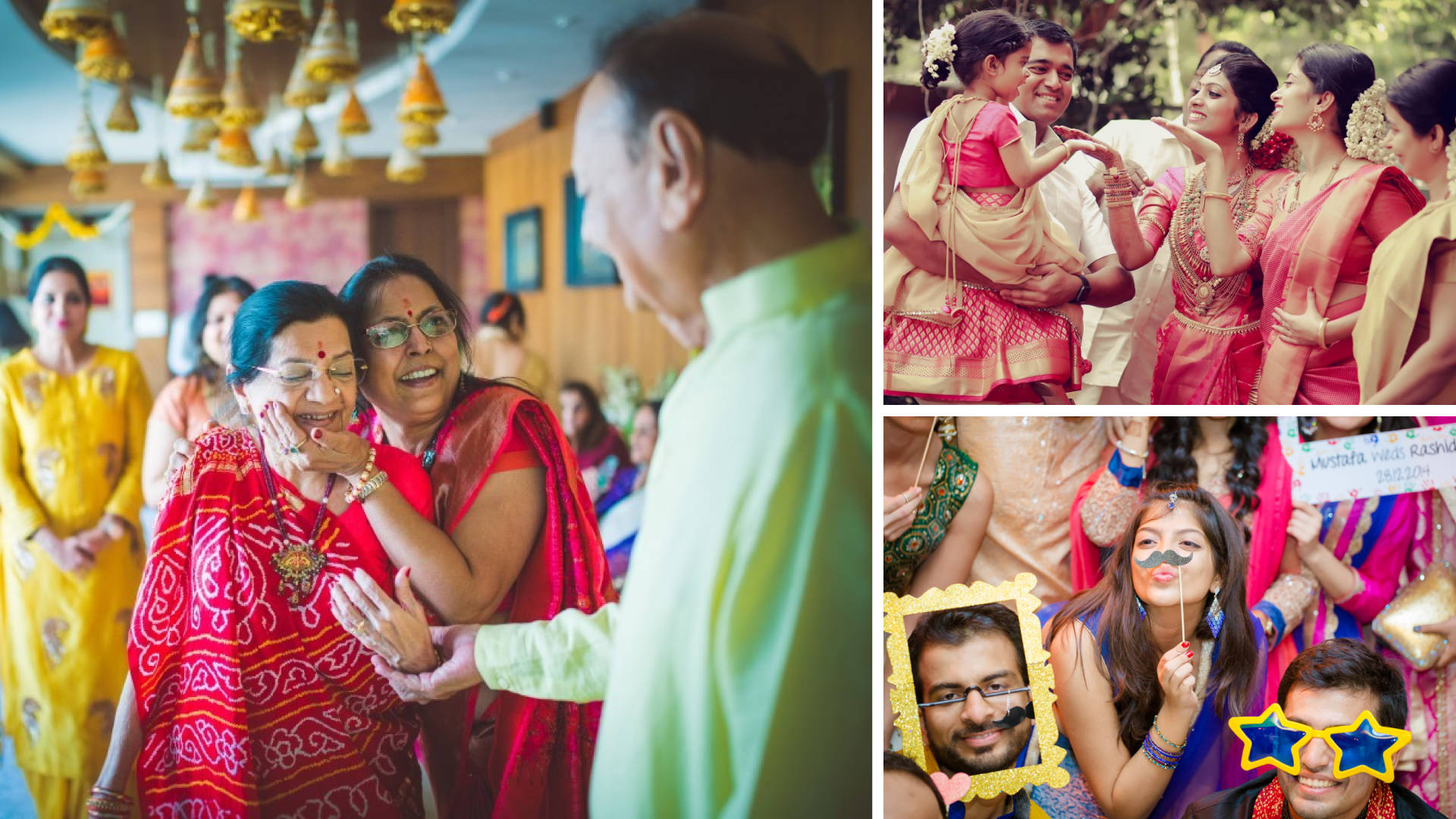 New Age Mashups, Singer-Song Writers and Bands in Your City
An idea that may serve well a new-age bride who is looking to stand out and set trends, software today has made ensembles and mash-ups extremely easy to create. Just like couples have begun to ask friends to photograph the wedding so that the most candid moments are cherished forever, you can ask a musically inclined friend to record a track or two for you to use.
Have a friend in a band or a particularly liking to someone you heard at a gig? Ask them to do it for you as a favour – chances are they won't say no to creating for you a customized OST!
Check this ultimate mashup of 2017
Keeping the Setting in Mind
If you can't seem to decide what kind of music, then the wedding venue and theme itself can be your inspiration. Breezy, romantic numbers for a sandy seaside ceremony or old-world traditional tracks for a regal celebration are just a couple of ways in which you can make sure that your audio and film are in tow.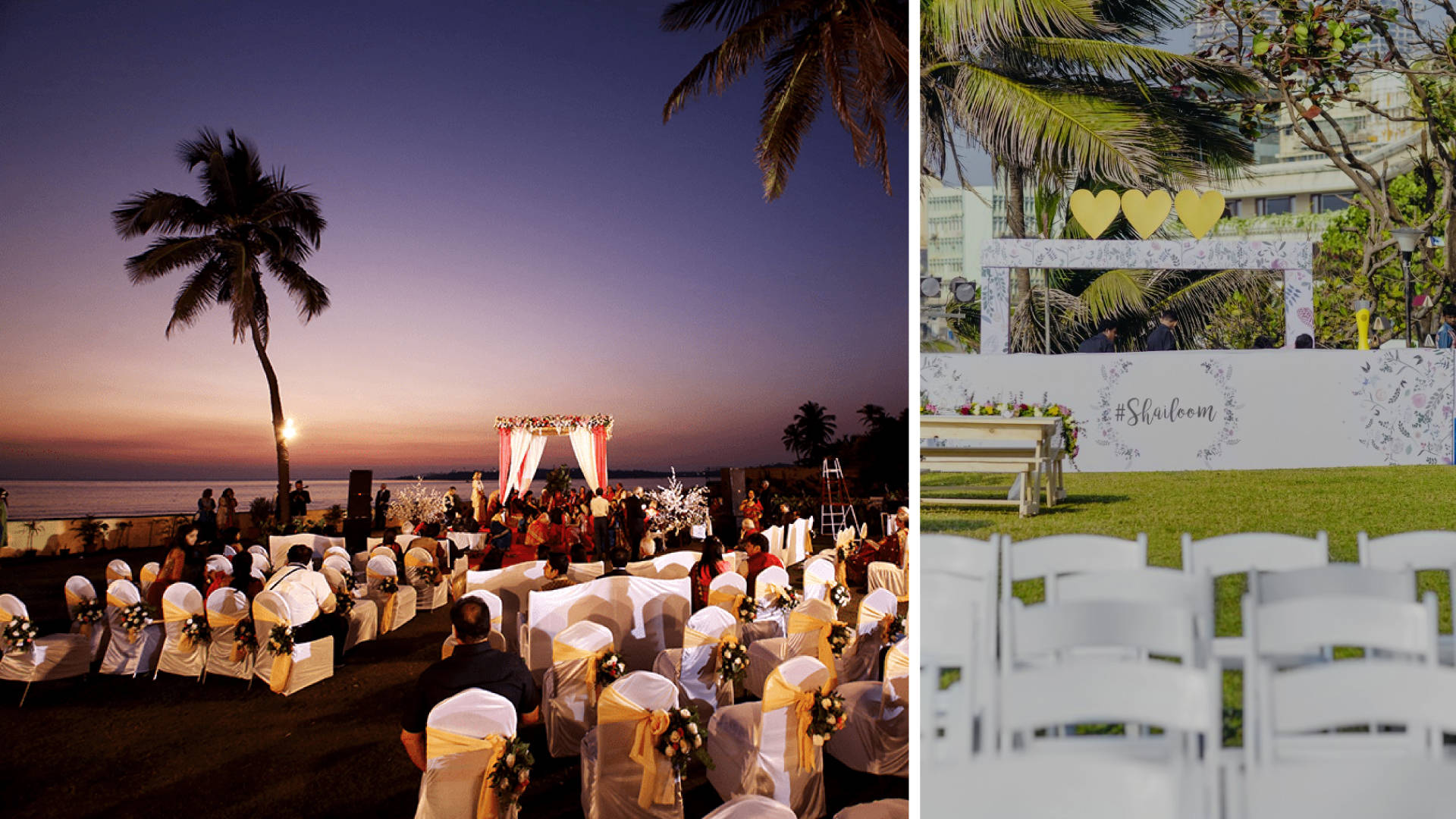 And if you are overwhelmed with all the song choices out there, check out this ultimate Hollywood & Bollywood Mashup: