Be it a marriage ceremony in the north of the country, or deep down south – one things that does not change is the importance placed on the gold, silver and precious gems that adorn the bride. Here are 4 major jewellery traditions from four corners of the country – giving you a chance to explore traditions that are yours just as much as any other.
Stately Studded Jadhau – Rajasthani Jewels
Dating back thousands of years, Jadhau jewellery is a technique that developed during the Mughal era and has stayed in vogue ever since – especially in Gujarat and Rajasthan. A stunning combination of uncut diamonds, glass stones with meenakari work, gold foil and lac are nothing short of princely.
Rooted initially in Bikaner, uncut precious and semi-precious gems – often primarily diamonds – are embedded into beaten and shaped gold with great precision, setting them into the base. To add to the embellishment, meenakari work is then painting on to the base in vibrant hues of reds, greens and violets.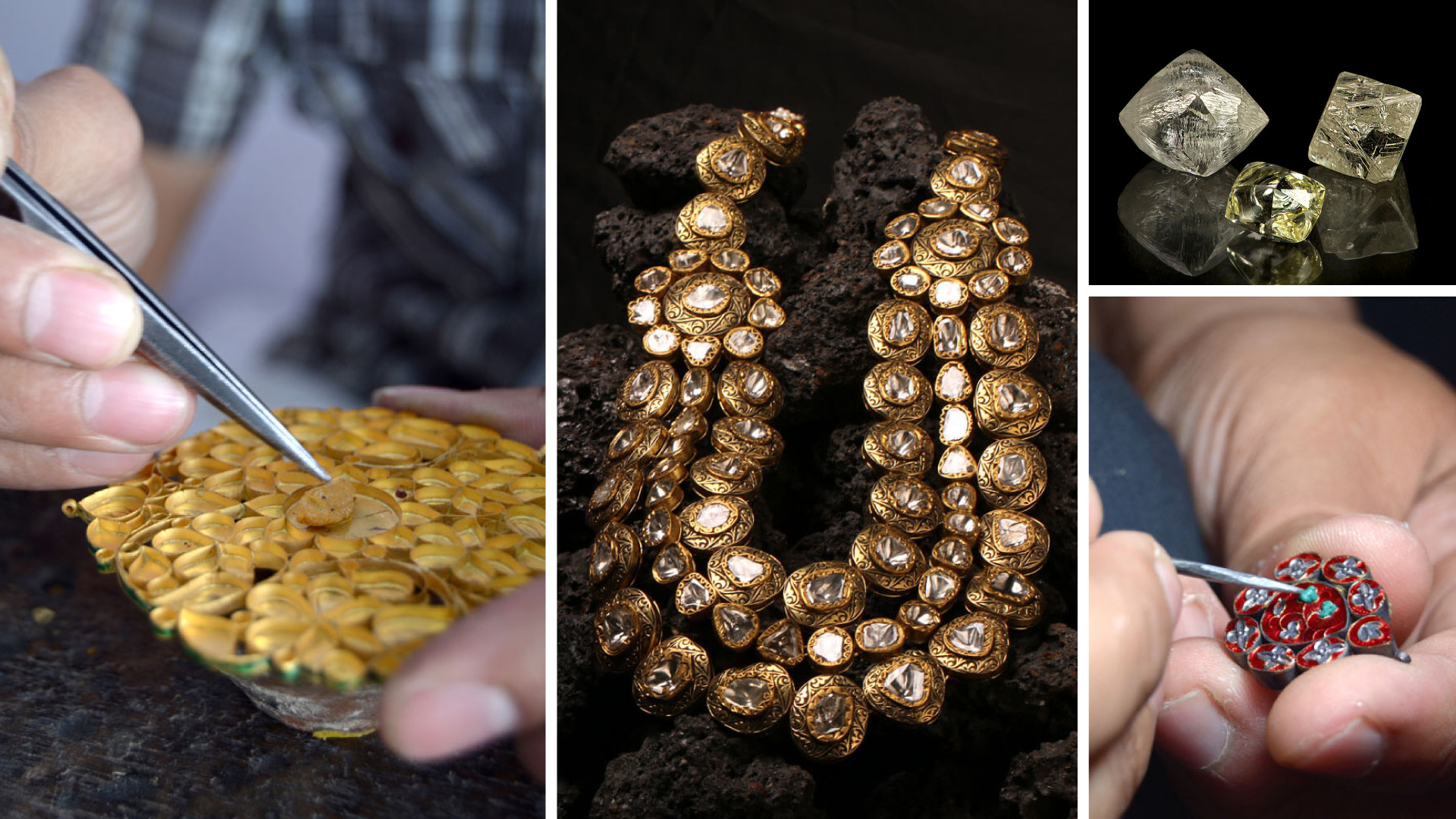 The raw beauty of polki's uncut diamonds and kundan's glass beads and semi-precious stones have not escaped the keen eye of India's jewellery designers, and Amrapali's collection is definitely one with the some of the most stunning examples.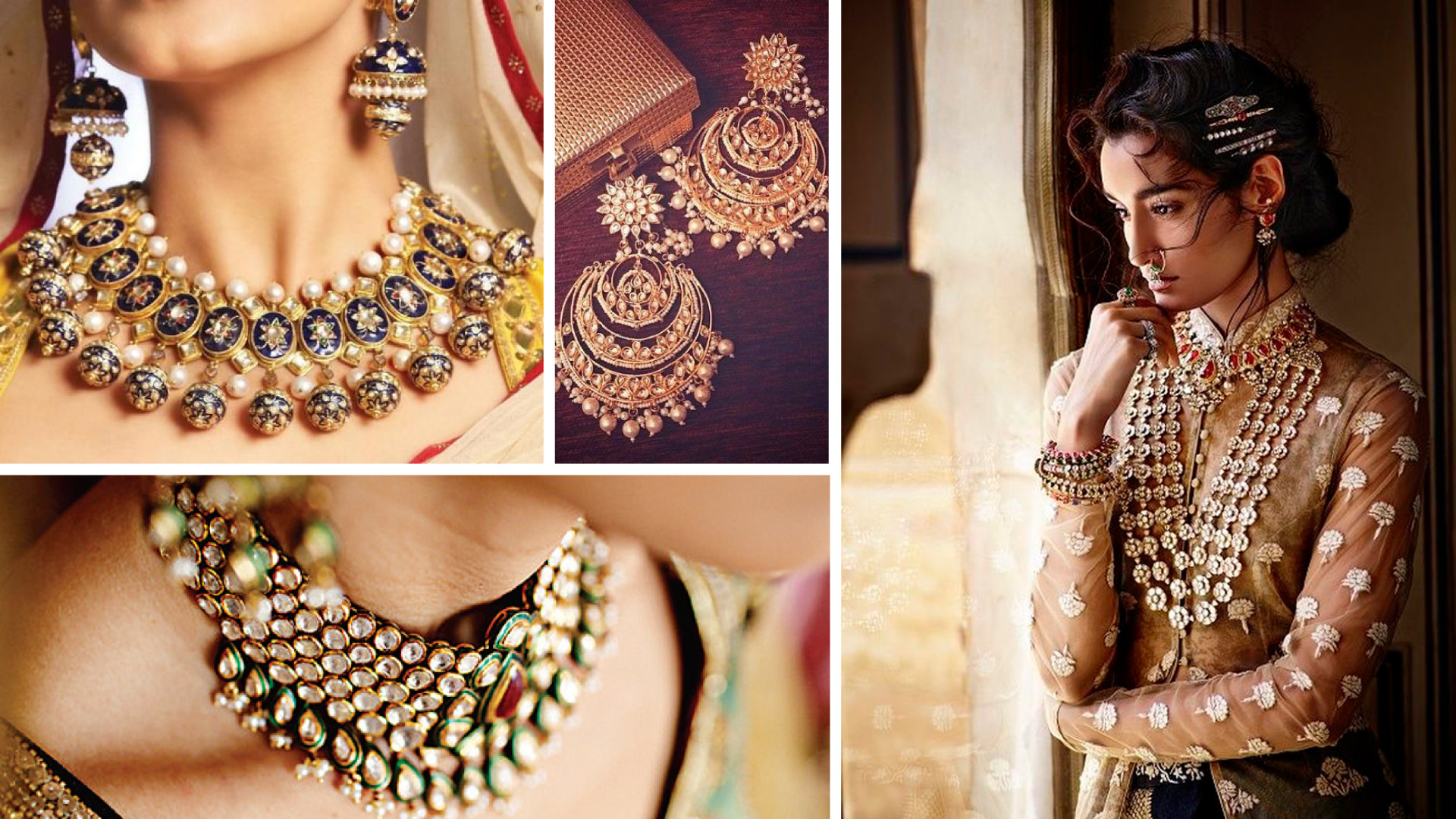 Jewels From The West – Kutchi Pachchikam
A technique which is centuries old but has been recently brought back into the limelight, pachchikam jewels were adorned primarily by British Royalty back in the day. Owing its westernized motifs to this connection, pachchikam is practiced in Gujarat's Kutch region and often echoes the style of Kundan jewels. The origins of the style are unknown, but there is some debate that it may have roots in the west.
Yet another painstaking process, the goldsmith starts by crafting moulds of molten silver, followed by careful insertion of the uncut gems, glass beads and pearls. The gaps are then filled and sealed. Often the patterns that are designed are unique, as the entire process is done by hand and everything but the most commonly done patterns are hard to recreate.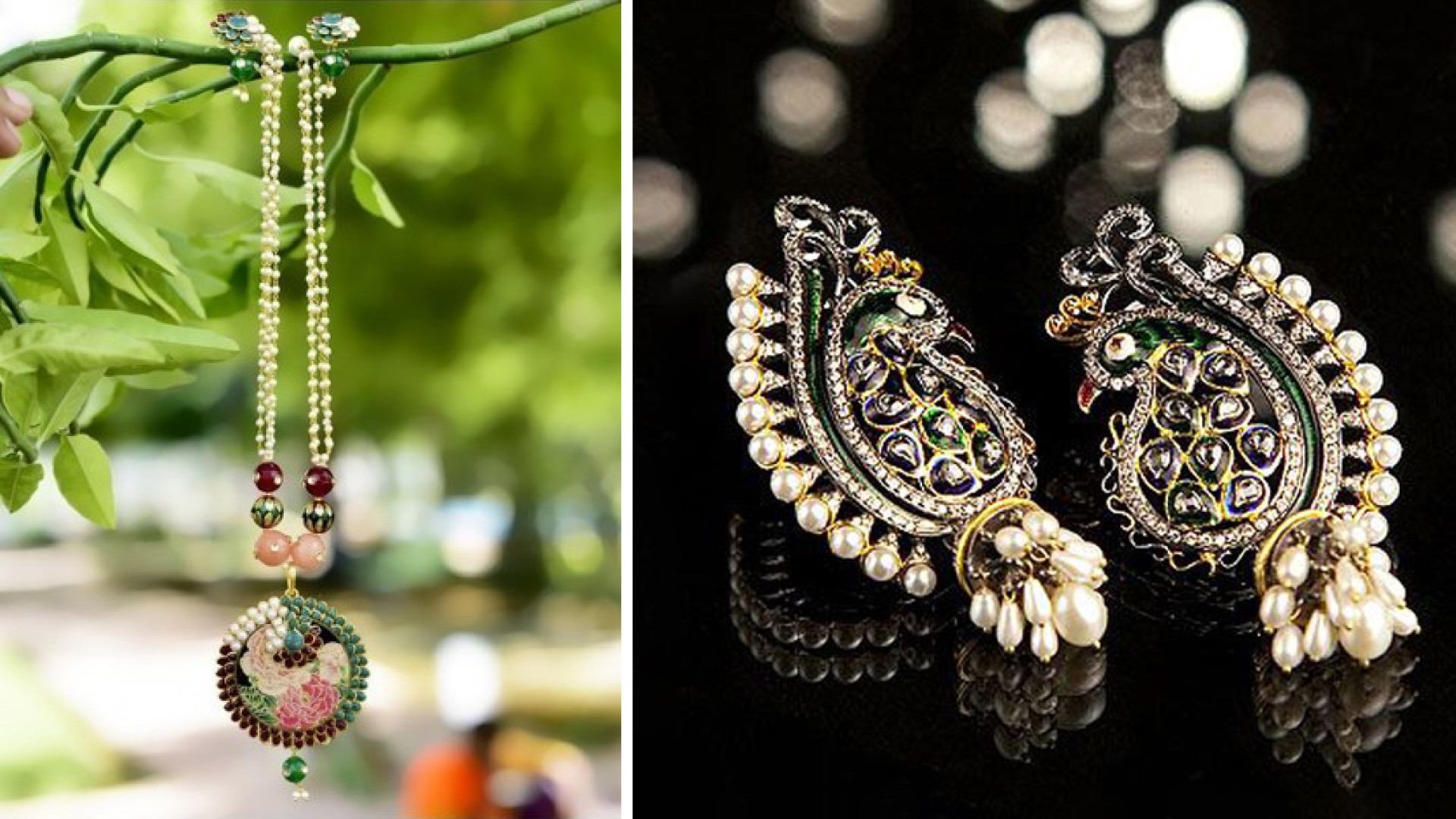 Though it might not be everyone's taste when it comes to traditional bridal wear, pachchikam's delicate work, lustre and west-influenced designs are sure to pair up beautifully with other outfits during your wedding week. Tribhovandas Bhimji Zaveri has a few gorgeous pieces in their collection, but we do recommend going as close to the source as possible – especially since pachchikam as a style has not yet been scooped up by the major jewellery brands in a big way. Tanishq has a few statement pieces done in the pachchikam style as well, but with a twist of royalty, grandeur and a touch of meenakari.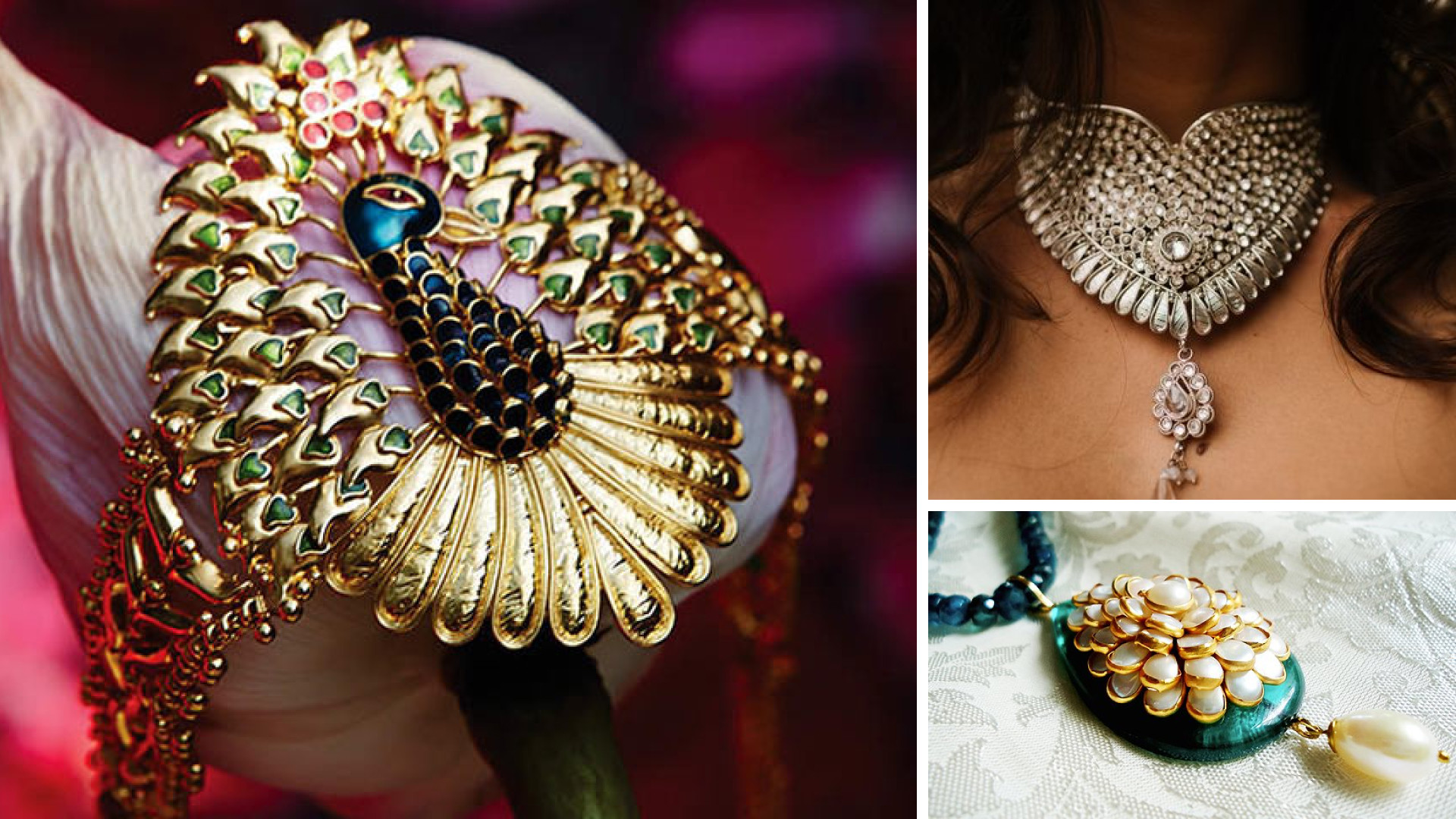 From Gods Home – Tamil Nadu Temple Jewels
From the time of the Chola's and Pandya's, temple jewellery has been a sign of both royalty and divinity alike. Initially crafted with great care, the most precious of metals and gems, and stunning shine and lustre as an offering to the Gods, in later times these jewels were adorned by classical temple dancers.
The most traditional styles are usually made of pure gold, and are set with polished diamonds, rubies, emeralds and pearls. In fact, temple jewellery is characterized by its contrasting reds, greens and golds – and these colours still dominate the South Indian bride's bridal jewellery ensemble.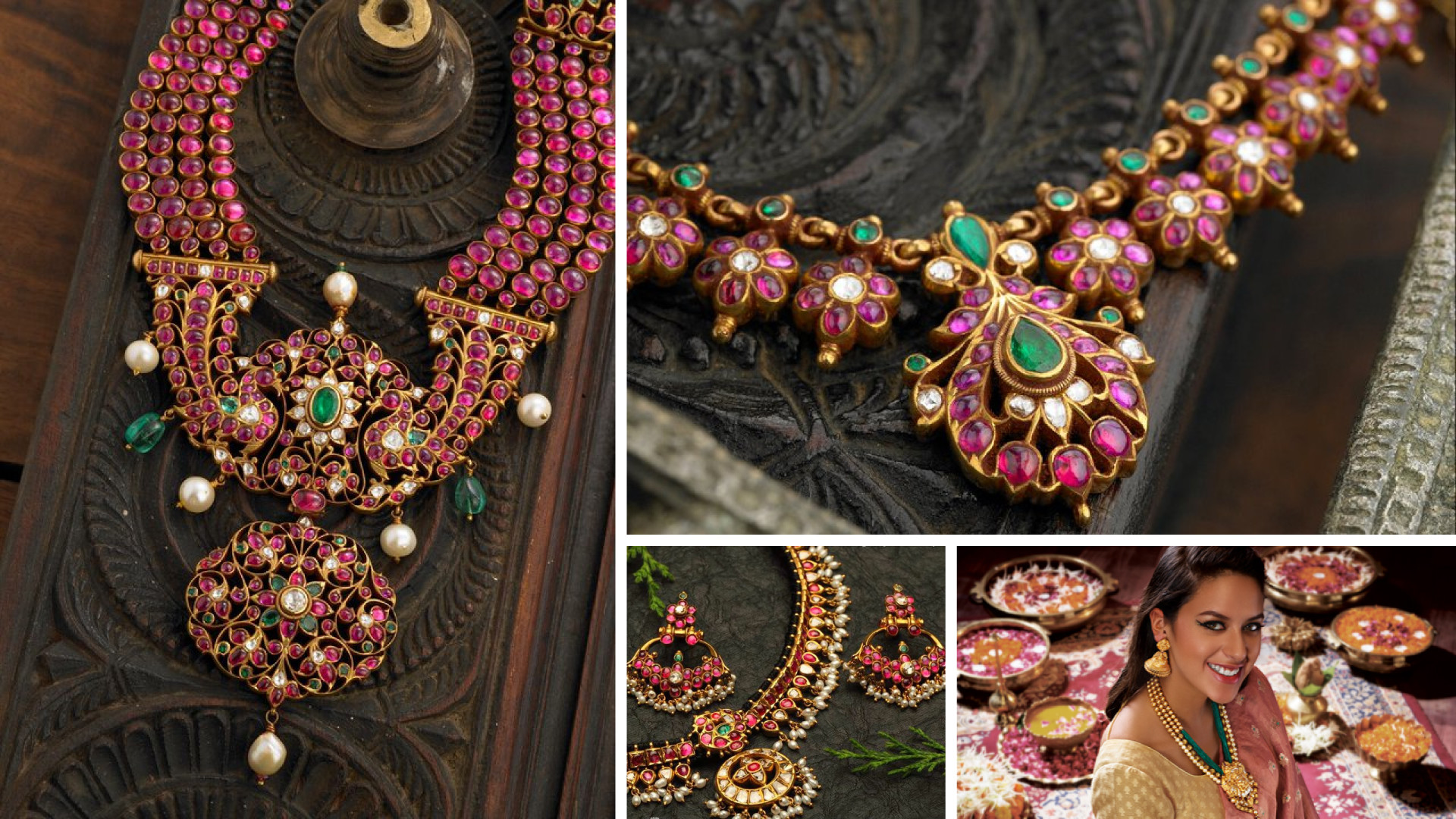 Tanishq's Divyam, series has a fresh take on the traditional South Indian temple jewels, using fine goldwork to dominate the motifs and minimizing on the gemstones. Malabar Gold and Diamonds has a beautiful collection of these jewels as well – a collection names Divine. If you're looking for the traditional styles though, both the gold work ones as well as the ones with other substitute metals are best when bought right from the source.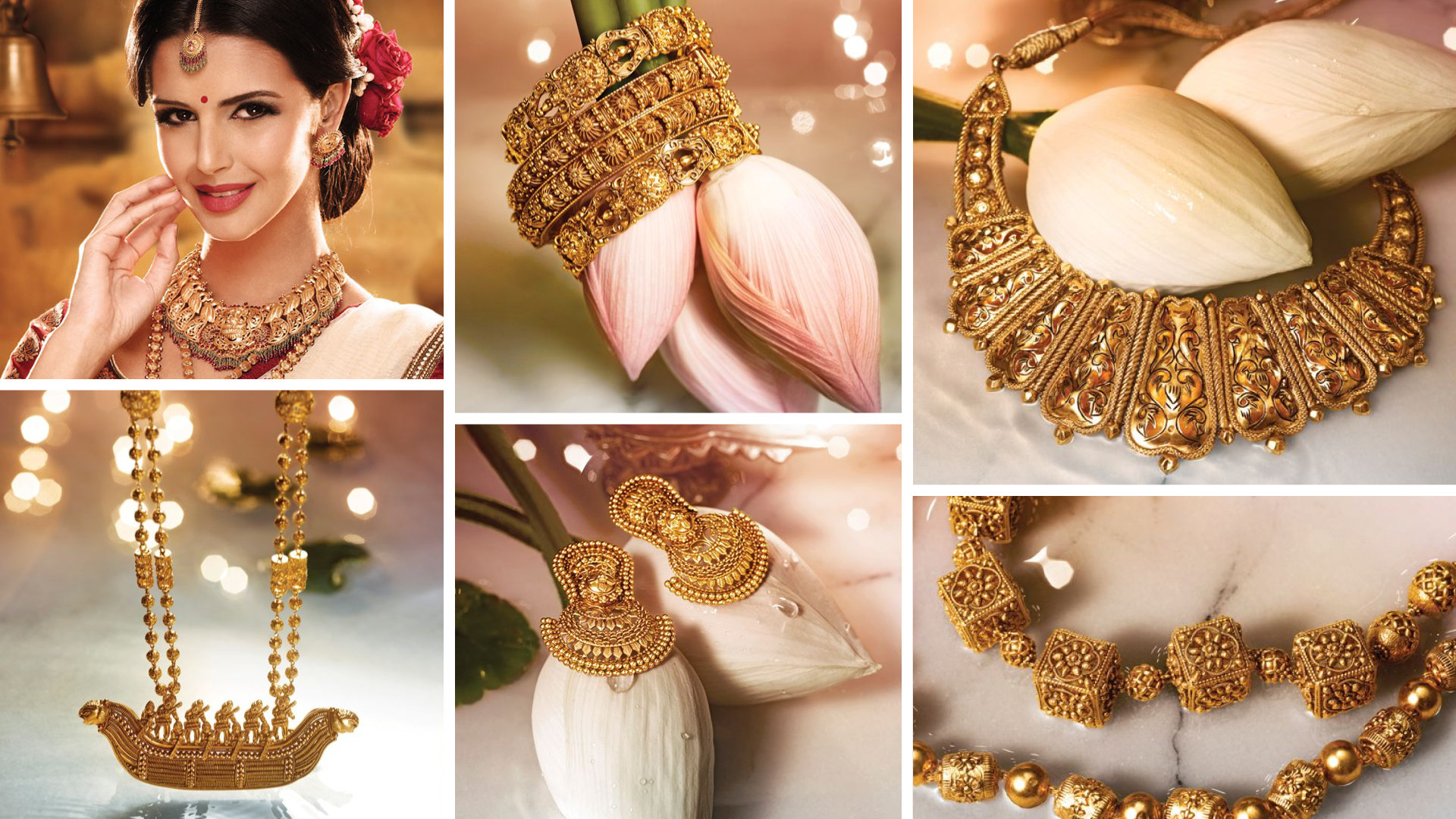 Gold And Silver Filigree – Odisha's Finest
A technique famous to the Eastern states of India, laced filigree as embellishment for jewels and other ornamental objects is one that requires special mention. Usually a part of the wedding festivities as silver gifts and favours, filigree work in bridal jewels – especially in intricate neck pieces and bangles – can be a great way to keep the ornamentation minimal yet elaborate and full.
Practiced extensively in Odisha, ductile precious metal – most often silver – is molten and cast into fine rods and wires, which are then shaped onto drawn patterns and gradually built upon. Completely different from other processes that involve engraving, embedding and moulding of metal blocks and gems, the finesse in the process itself lends the end product a weightless appeal.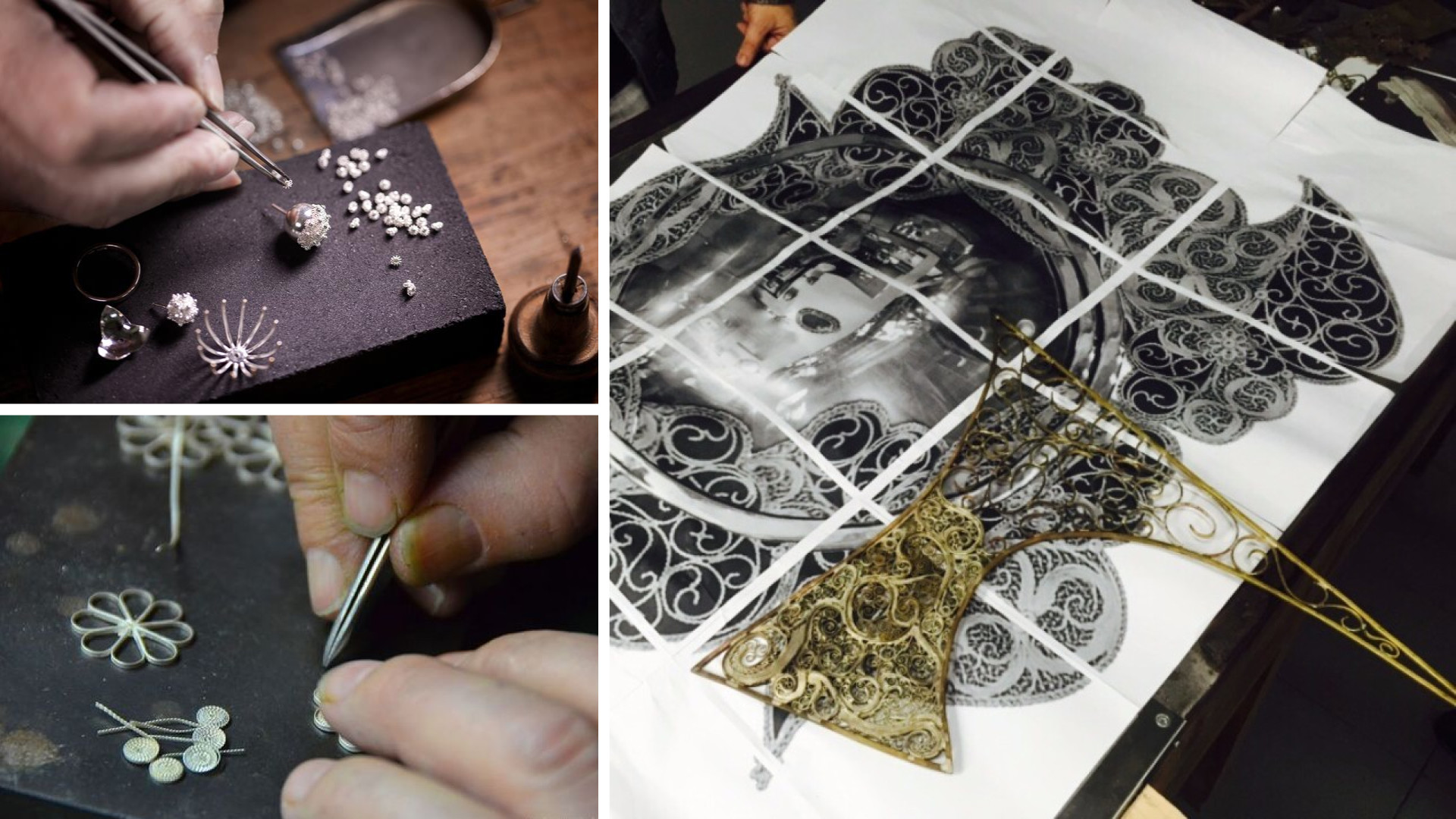 Tanishq's filigree collections are mostly exclusive to their bangles section, but we have to admit the work is absolutely exquisite. Bengaluru's Arnav Jewellers has some gorgeous pieces of filigree work as well, adding to the traditional style a little more weight and additional gemstones.