Colour Me Even
It may seem obvious, but sometimes the simplest plans make for stunning compositions! Head out and buy a bold and vibrant colour for the entire wedding party – or even a set of colours – and then let them accessorize. We promise it'll be fun and festive, and if each person even slightly tweaks the style of their blouse, dupatta or pagdi then there will be enough to play around with.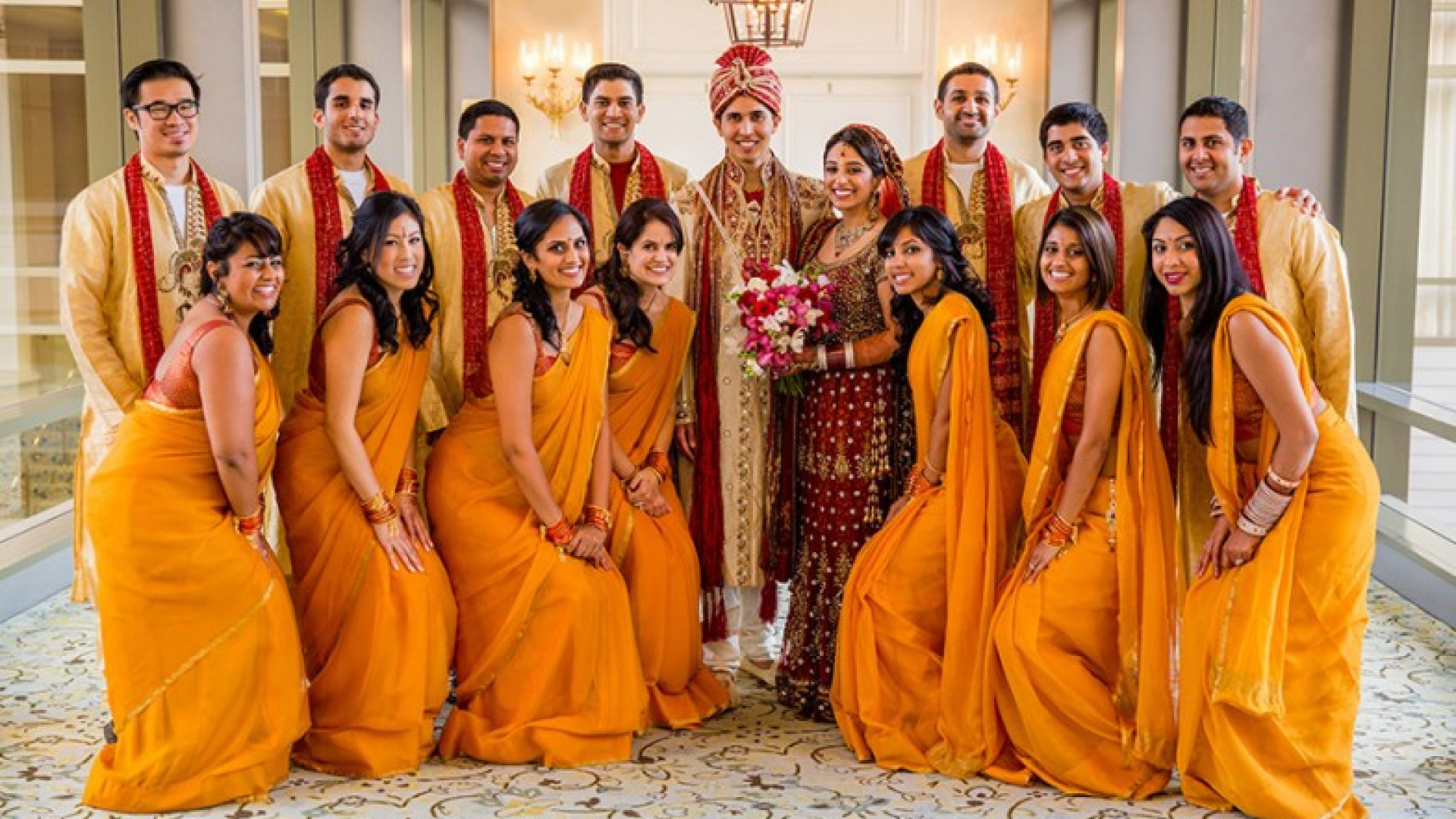 Coordinated Artistry
Not one for a monochrome bridal party? Coordinate some other aspect of the attire – like the textile style and craftsmanship for example. Pick a variety of hues in Banarasi silks, or Kanjeevaram sarees – keeping the colors as varied as possible. Just the fabric, print and combinations can be enough to make for a unified family portrait.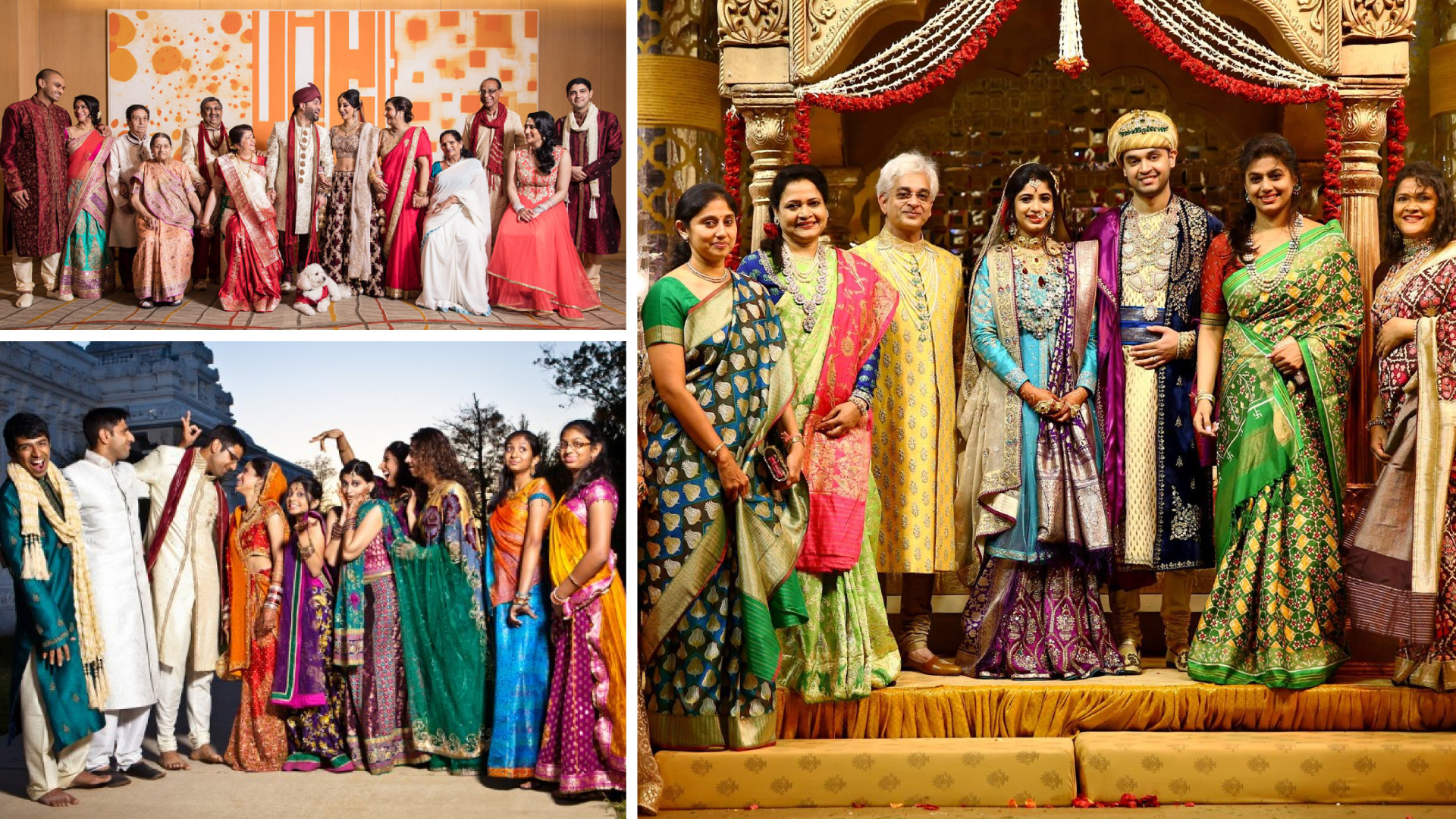 Uniform Accents
Start with a neutral base – a white, off white or beige – and then go crazy with the accents. If you're looking for ways to bind together the men and women, the tried and tested method would be to match the pagdi's to the ladies' sarees or blouses. The pagdi functions more or less like a suit's pocket square, and have some gorgeous colours and fabrics to give the outfit an edge.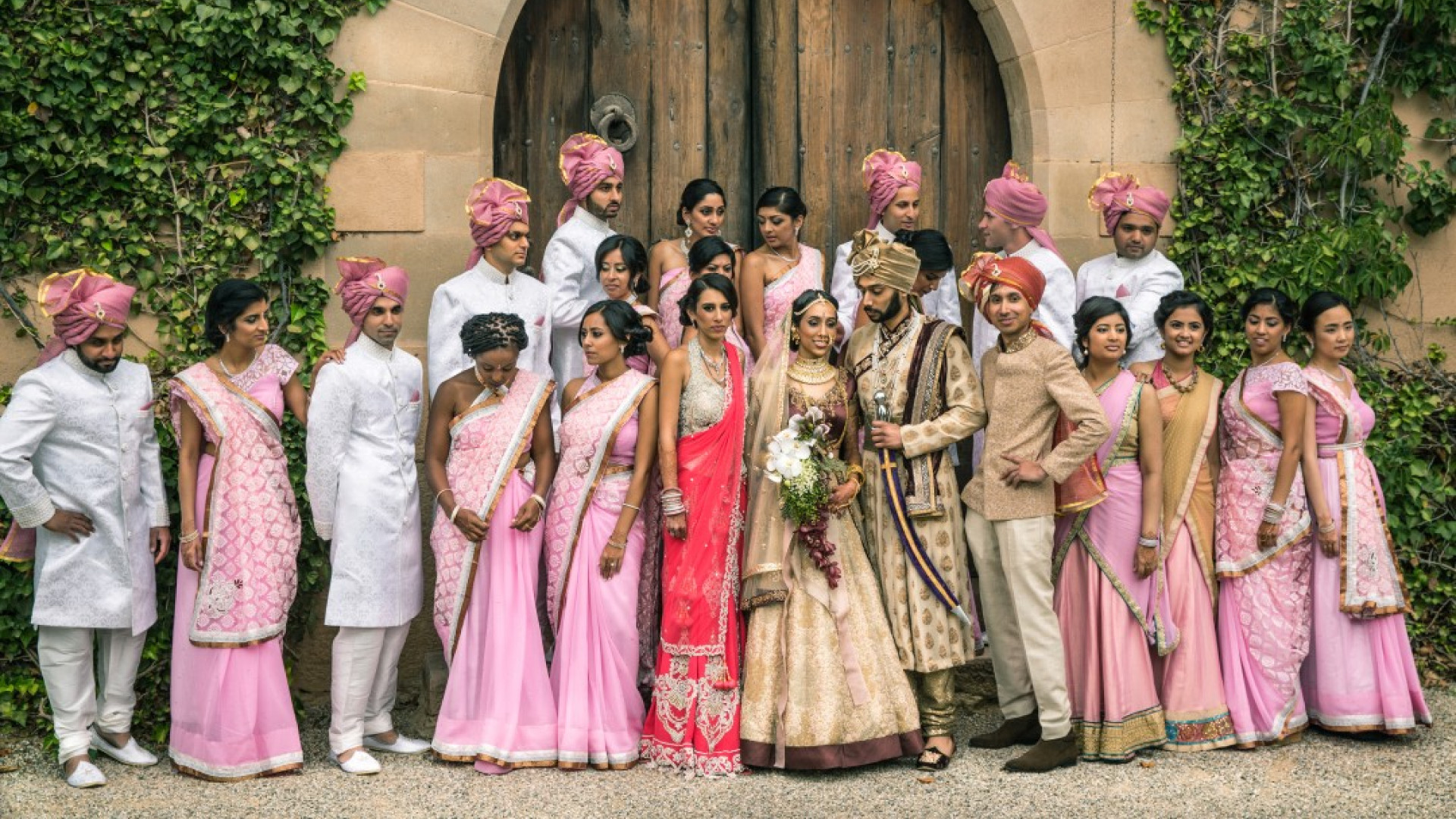 A Little Bit Extra!
Props? Yes please! If you don't want to – or haven't managed to – align the attires of the family and friends, then pick up a few simple themed props which can help liven up the frame. It can even be as simple as floral bouquets if you aren't one for quirky signs and umbrellas; just as long as they work with the wardrobe choices.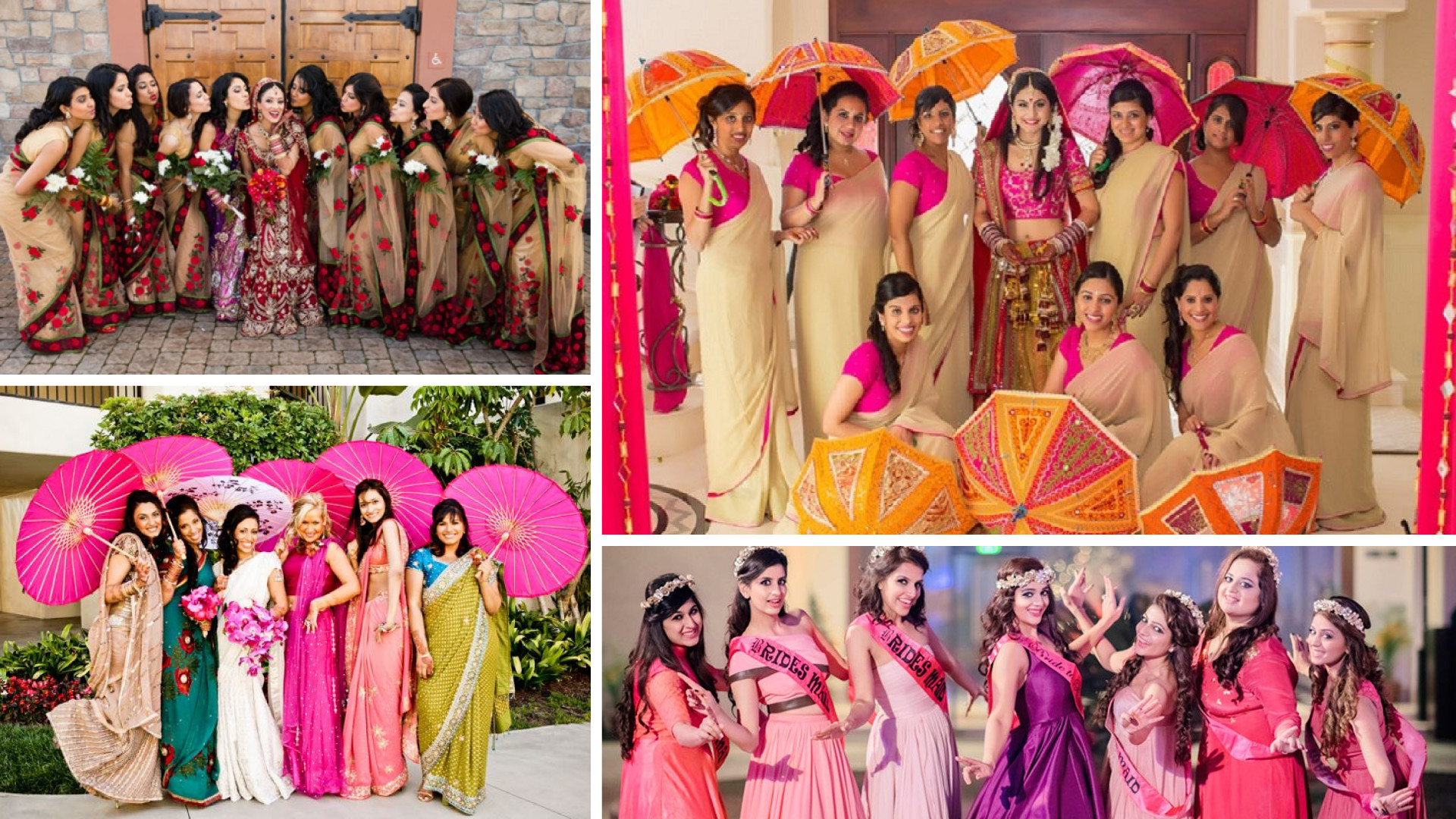 Contrasts And Colour Blocking
While monochrome and absolute variety are both ends of the spectrum, an interesting compromise would be simply using contrasting shades to color block the frame. Dress the bride and groom in shades that stand out amongst the others, or even have the wear a solid color with accents of the bridal ensemble. Don't forget the background against which you get photographed if you choose this option – it can make or break the picture!