A pristine ceremony, the Sikh Anand Karaj is a wonderful way to solemnize your vows. Many couples who do not want to go in for a lengthy and long religious ceremony are opting to go in for Anand Karaj ceremonies. Beautiful, serene and peaceful, Anand Karaj consists of 4 vows between the married couple sung as hymns by the raagis in the Gurudwara. The 4 vows have great significance and here's what they mean:
"Har pehlaree laav par-vir-tee karam drirraaiaa bal raam jeeo."
The first phera or walk around the Guru Granth Sahib instructs the couple to follow the way of "Dharma" or God. It announces the commencement of the marriage ceremony with emphasis on spiritual awakening and togetherness by meditating on God's name.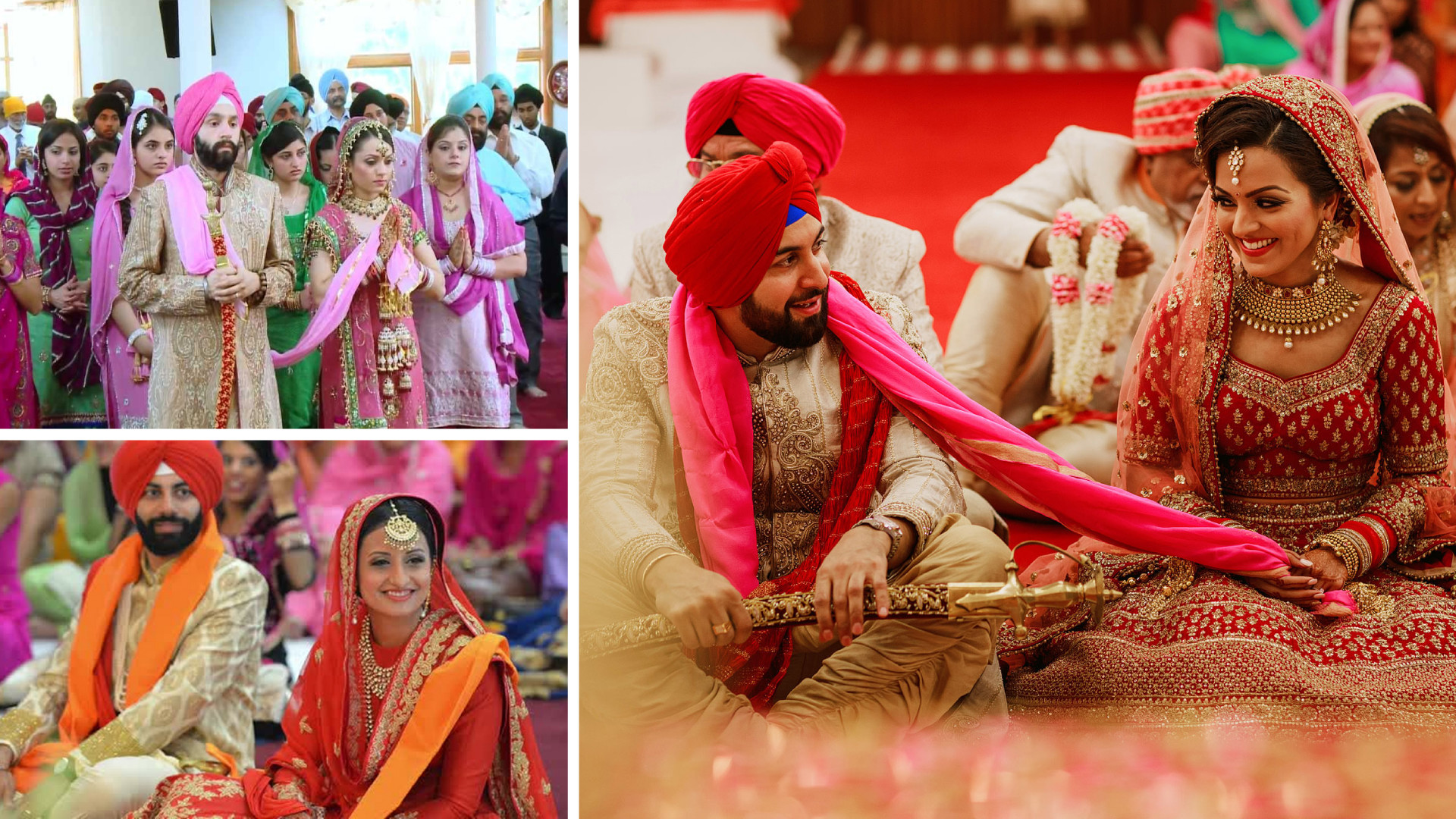 "Har doojrree laav satigur purakh milaa-i-aa bal raam jeeo."
In the second round of pheras, the couple is urged to seek the path of the true Guru. There is emphasis on freeing the mind of fear, removing the self of ego and filling the mind and space with soulful spiritual songs of joy.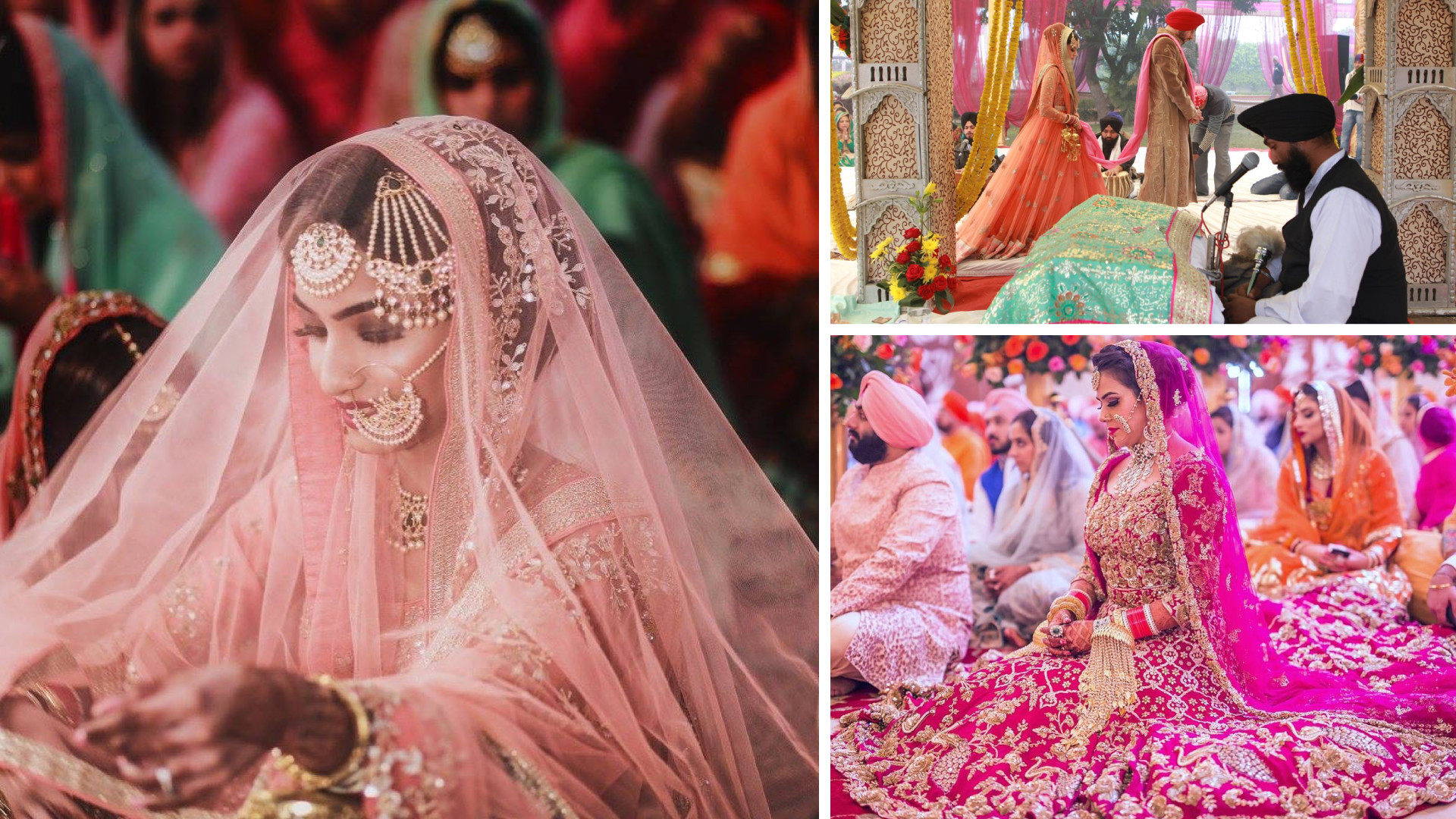 "Har tee-jarr-ee laav man chaao bha-i-aa bai-raag-ee-aa bal raam jeeo."
In the third phera, the soul is said to be filled with divinity and love, by the good fortune of God. The heart and mind is filled with love for the God, invoking the couple to fulfill their destiny by contemplating on the greatness of God.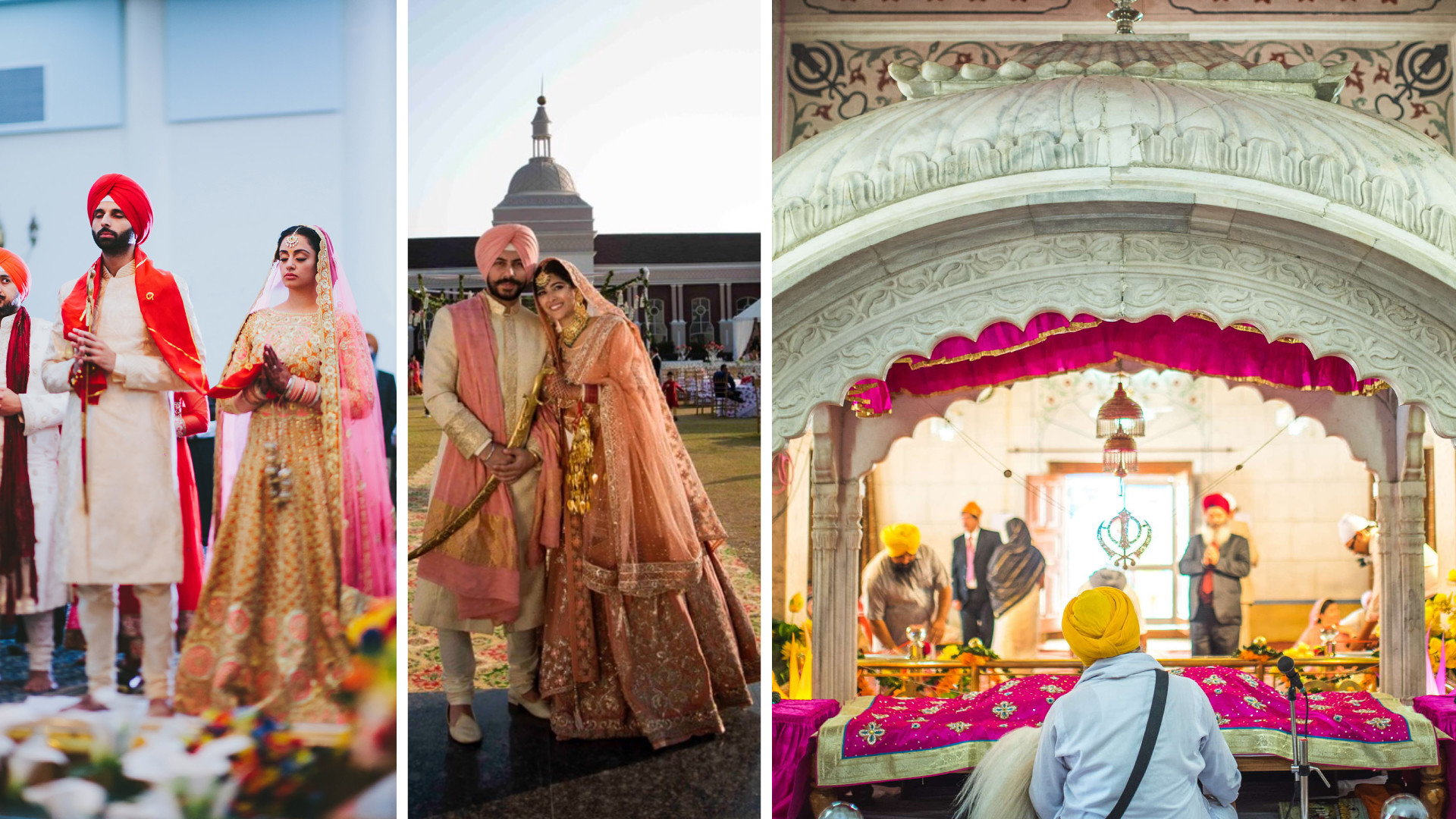 "Har chou-tha-rree laav man sehaj bha-i-aa har paa-i-aa bal raam jeeo."
The fourth and final phera implies a peace of mind and having found union with God. It proclaims the sweet and fruitful state of mind where the heart and mind is finally one with God. The bride and groom are now blessed with the grace of God to begin their life together.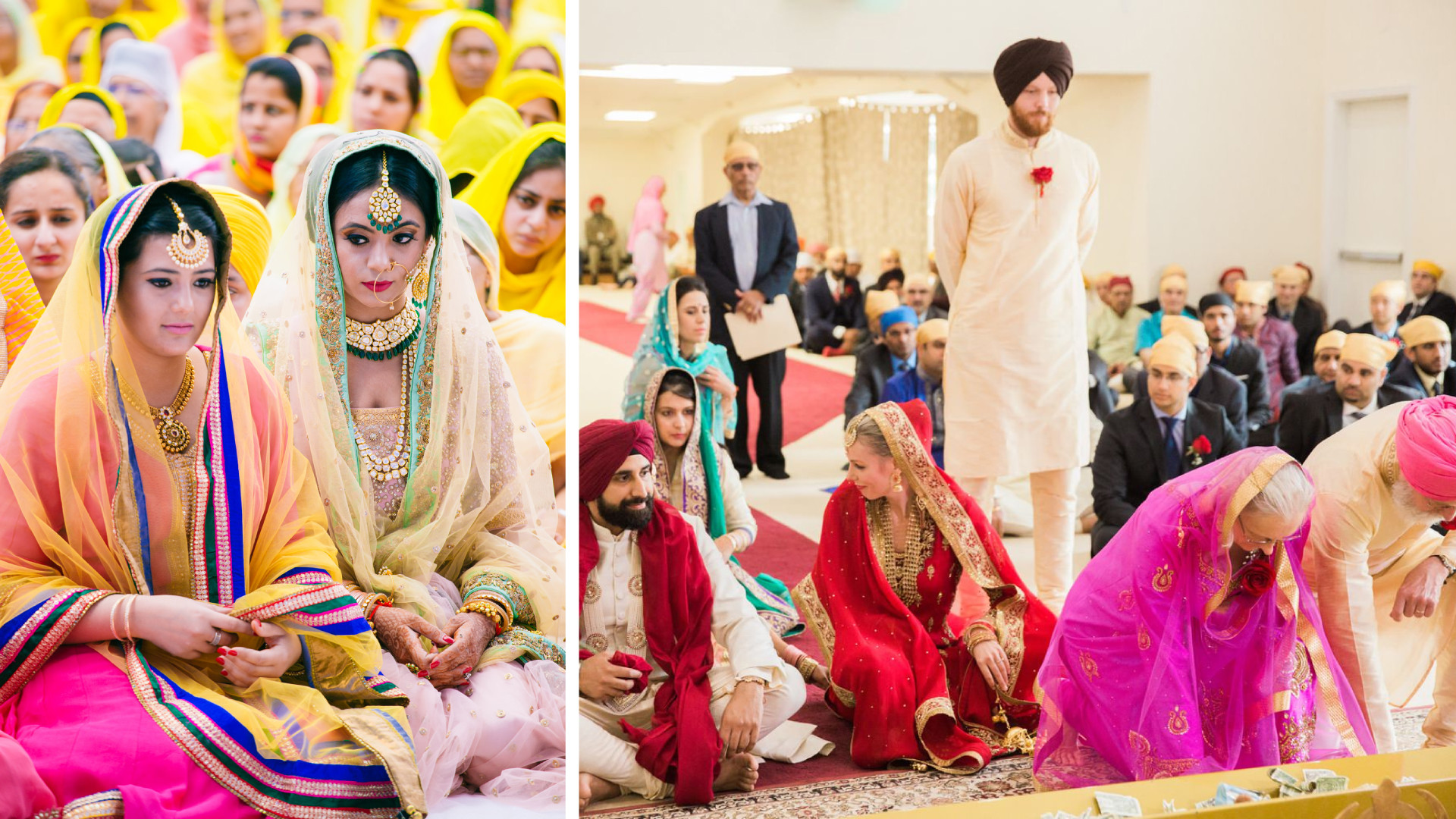 Anand Karaj literally means "Joyous Union". The ceremony seeks to officiate two souls as one being belonging to God. The peaceful and calm ceremony performed through music is a perfect way to celebrate togetherness and union.