We know that Virat Kohli & Anushka Sharma have set unrealistically beautiful goals for your dream wedding and while jet setting off to Italy might be a bit too expensive, we've got some ideas for you that can help you glam up your wedding with #Virushka wedding inspirations.
Floral Fantasies
The most breathtaking aspect of the Virat-Anushka wedding was their gorgeous, natural decor, full of fresh flowers and greens. From the mandap to Anushka's bun, the floral arrangement was on point. Now, we know that fresh Italian hydrangeas may be tough but you can replicate a full bloom with beautiful desi flowers. Simply ask your florist to create a flower wall and a thick mandap ceiling using stunning, bright Indian flowers which are gorgeous and inexpensive. You can also use fake flowers amidst fresh flowers to reduce the cost of the floral arrangements.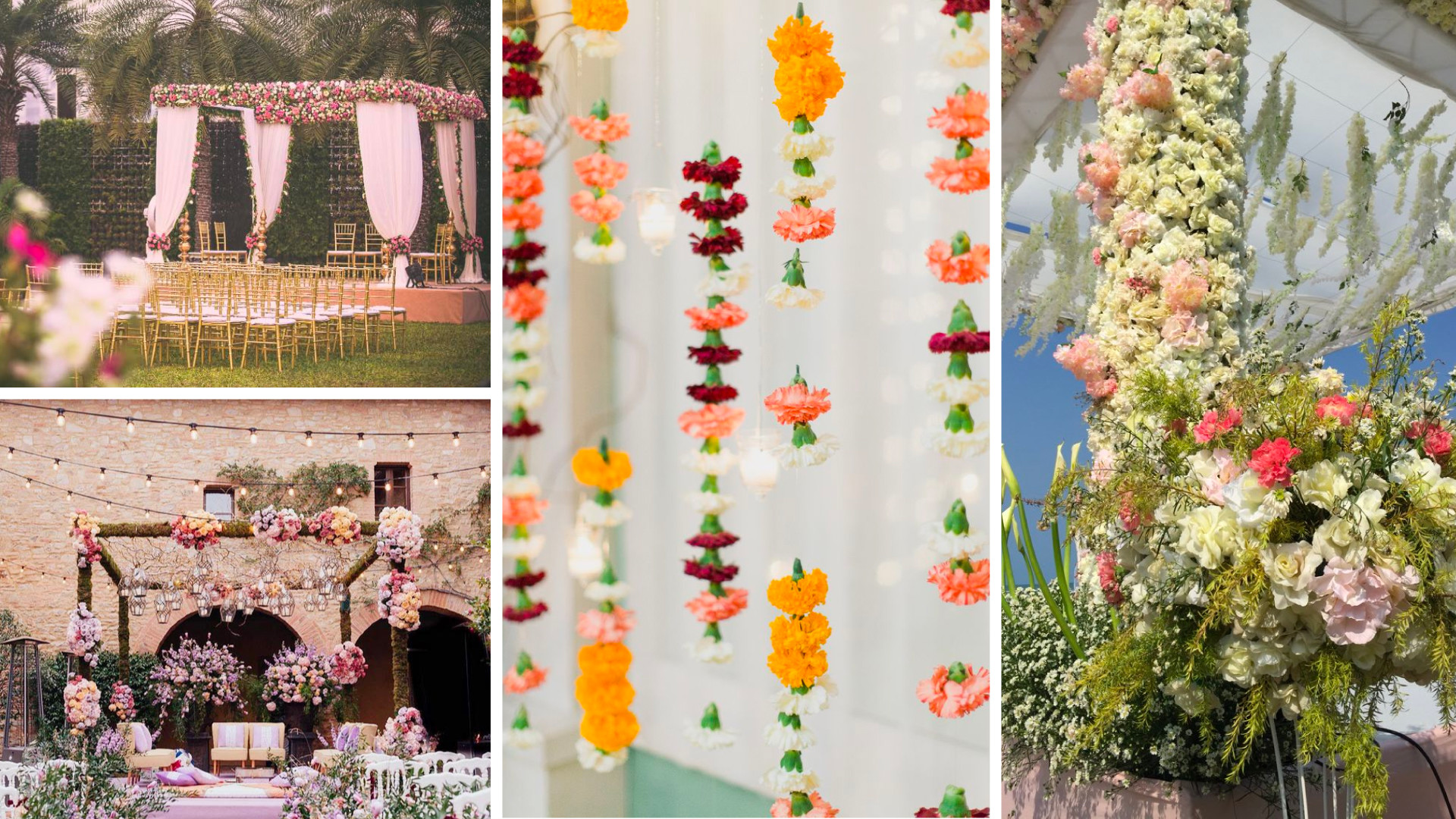 Venue Vibes
Although the wedding style was in itself quite minimal, the impact of the venue was quite beautiful due to the natural elegance of the space chosen by the couple. Rustic, natural and very secluded, the Tuscan Villa, Borgo Finocchieto was the perfect space to get married. You can also opt for a similar venue which is naturally beautiful. Our top budget recommendations would be the Neemrana Fort in Manesar, Goan Villa Coco Shambhala, Khimsar Fort in Rajasthan and finally The Lake Resort in Naukuchiatal.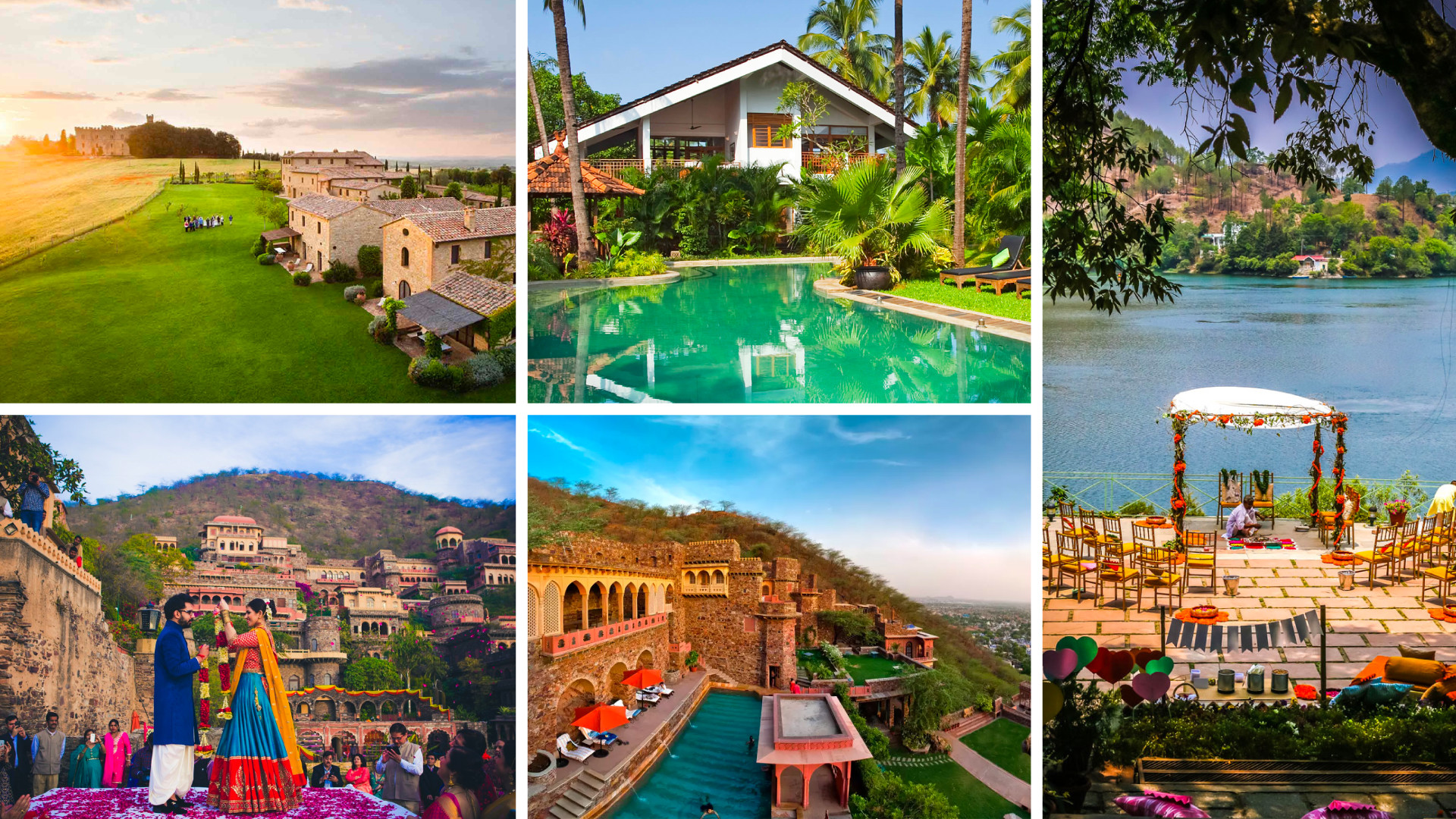 Pastels are Always In!
What was the most distinct thing about the Virushka wedding? Pastel uniformity in colours from their outfits to decor and even accessories. With summer approaching, we think this is the perfect way to find a theme for your wedding which is reflected beautifully in your photos. Opt for designers such as Anjul Bhandari, Abhinav Mishra, Monika and Nidhii to get the perfectly priced pastel wedding styles.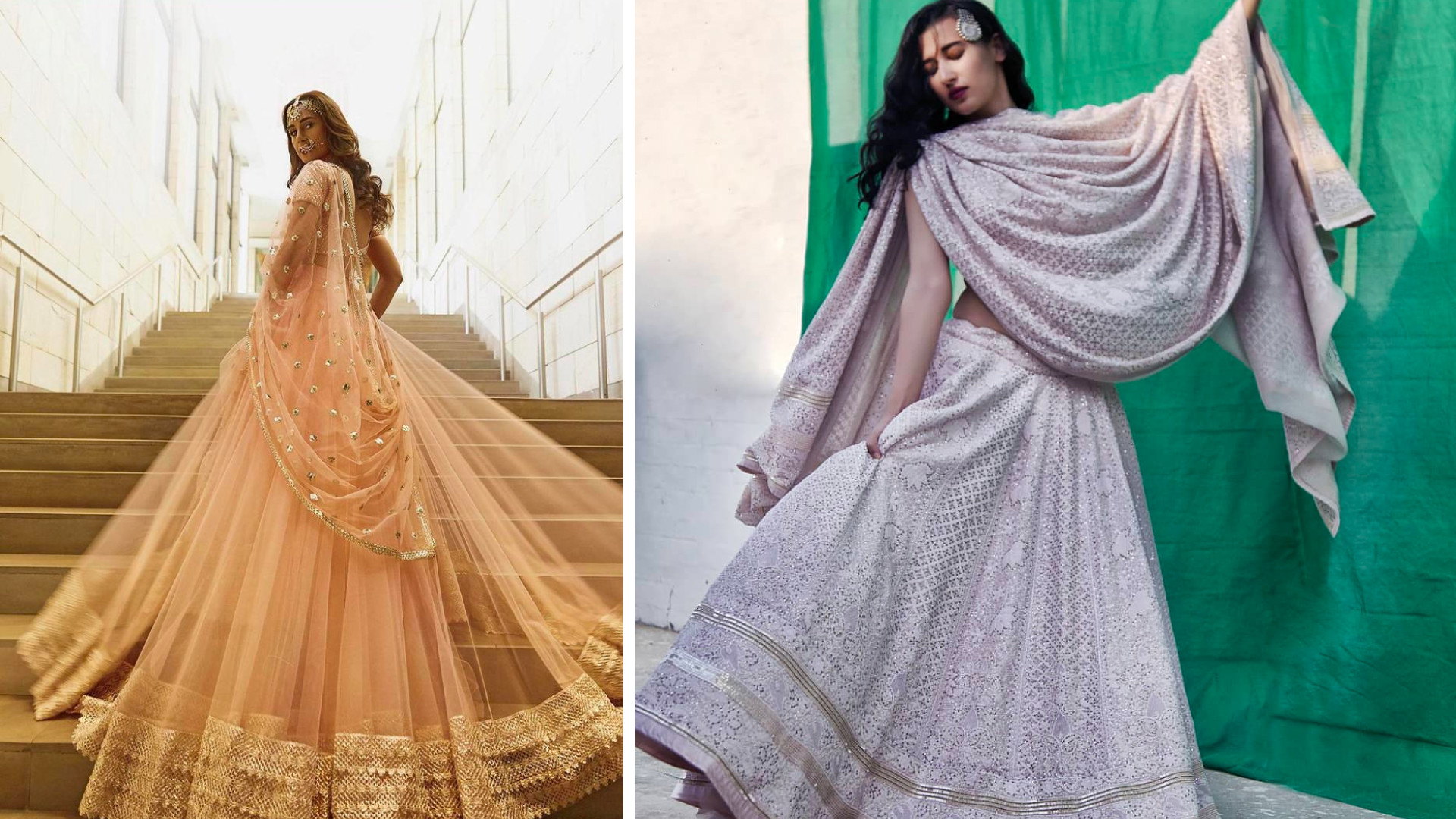 Minimal Makeup
The most special thing about the Virushka wedding was the simplicity and natural elegance which dominated the wedding theme. Opt for simpler moments and happy smiles to be captured by your photographer. The use of minimal makeup and smaller pieces of jewellery by Anushka Sharma also added to the charm of the wedding. We've got some natural brides for inspiration! Our tip is yo do your makeup yourself and borrow old world jewellery from your mother or grandmother.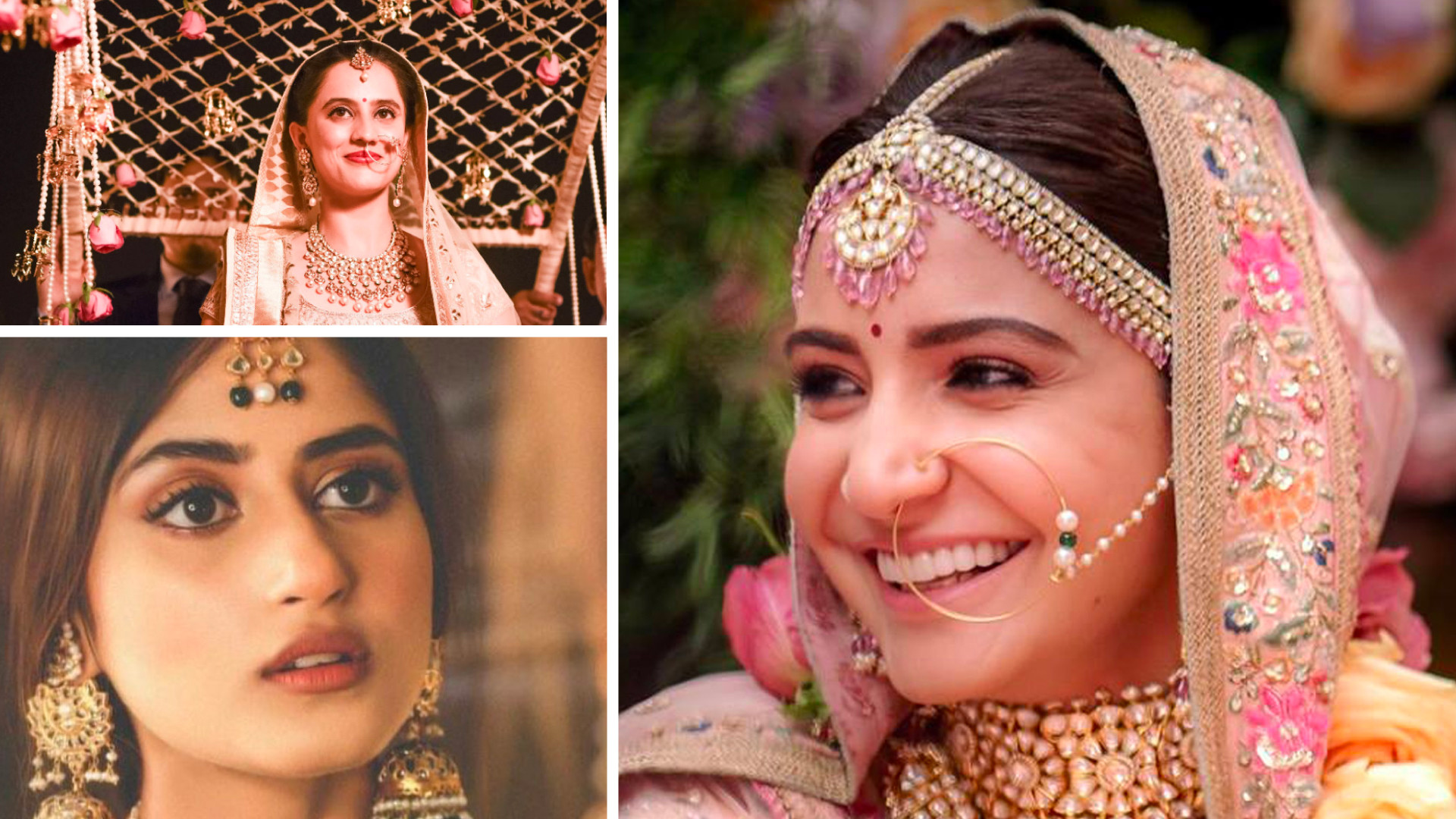 Solo Reception
Rather than prolonging your wedding over a large number of days and spreading yourself thin for multiple functions, we recommend you go out for one big and beautiful wedding + reception. Host the ceremony followed by a reception for your friends and family. This will help you to allot your budget well and cater to all your wishes within one single day. In a sense, do the opposite of what Virat & Anushka did for their wedding reception.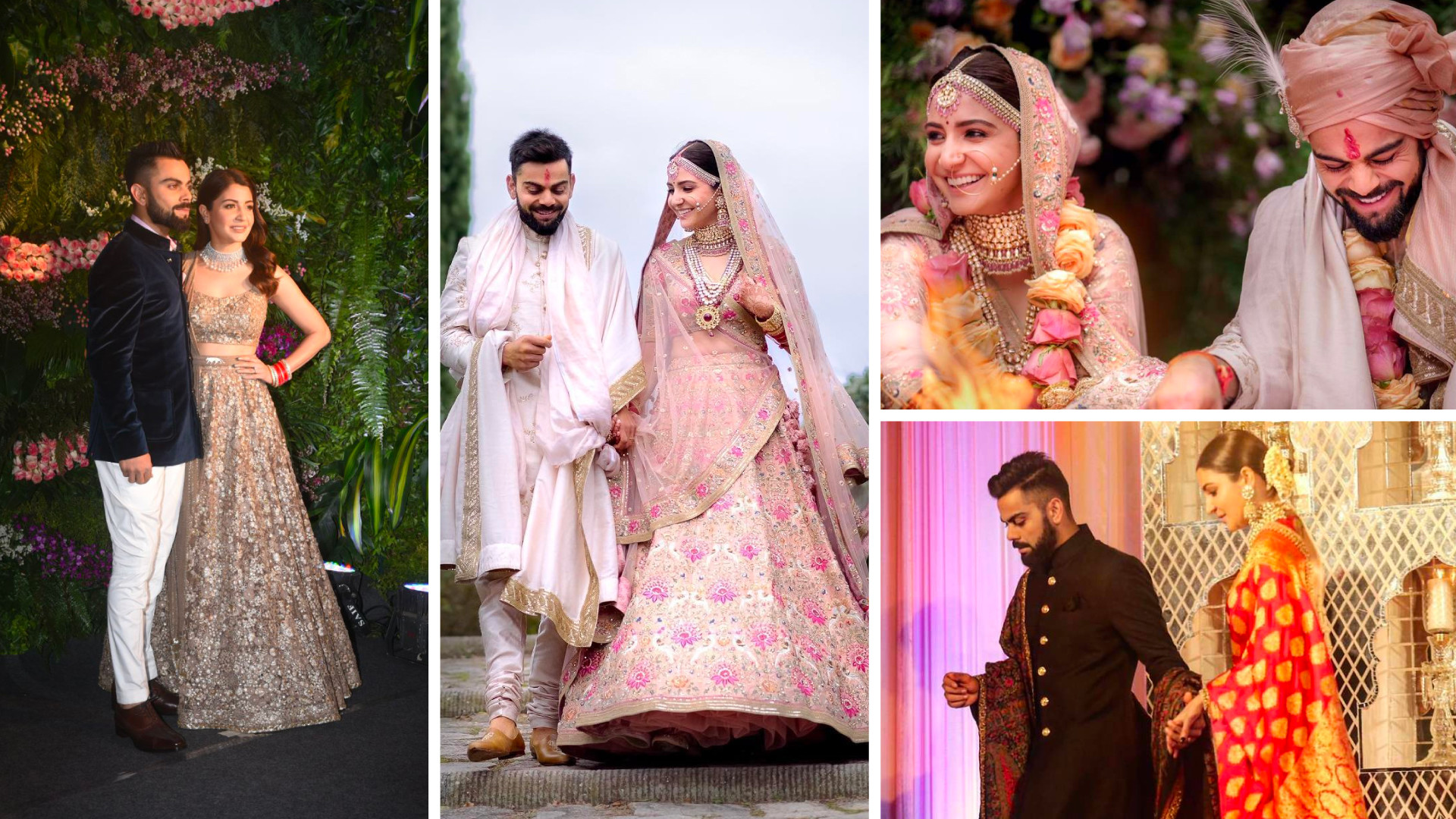 Day Weddings
The beautiful thing about day weddings is that you don't have to splurge on lighting and decor too much. While that adds to the beauty if you pick an outdoor venue, we highly recommend that you give this though consideration as it will add life to your photos as well.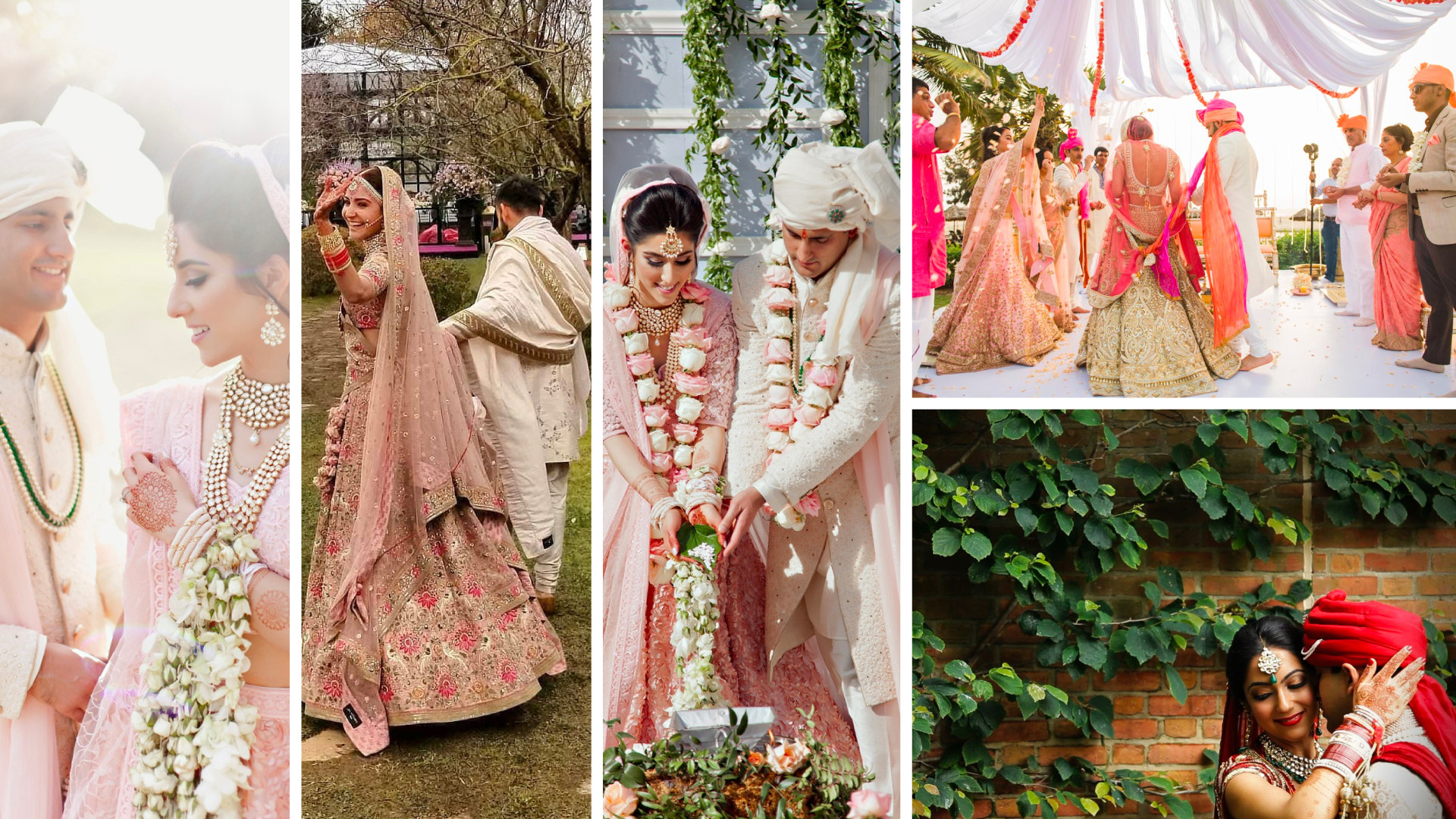 Candid Photography & Video
Anushka Sharma & Virat Kohli had some gorgeous candid photos reflecting their happiness and joy which reverberated their love throughout the world. If you do choose to splurge on making memories, we recommend you spend well on a photographer who understands you and your partner's requirements and photographs you naturally. Do your research properly and don't be afraid to give new talent a go! Ask friends and family if they can give you a good price or recommend someone reasonable.