Florals are in and not just for women! The style which is usually pegged as feminine dressing has made inroads into male styles and we couldn't be happier! We can't get enough of the dashing and dapper Nehru jackets but we love all of it. Here are some of our favourites:
Nehru Jackets
Sharp, clean cut Nehru Jackets have been given a millennial spin with floral prints and patterns that are extremely popular nowadays. Pop one over your kurta pyjama for a whole new edge.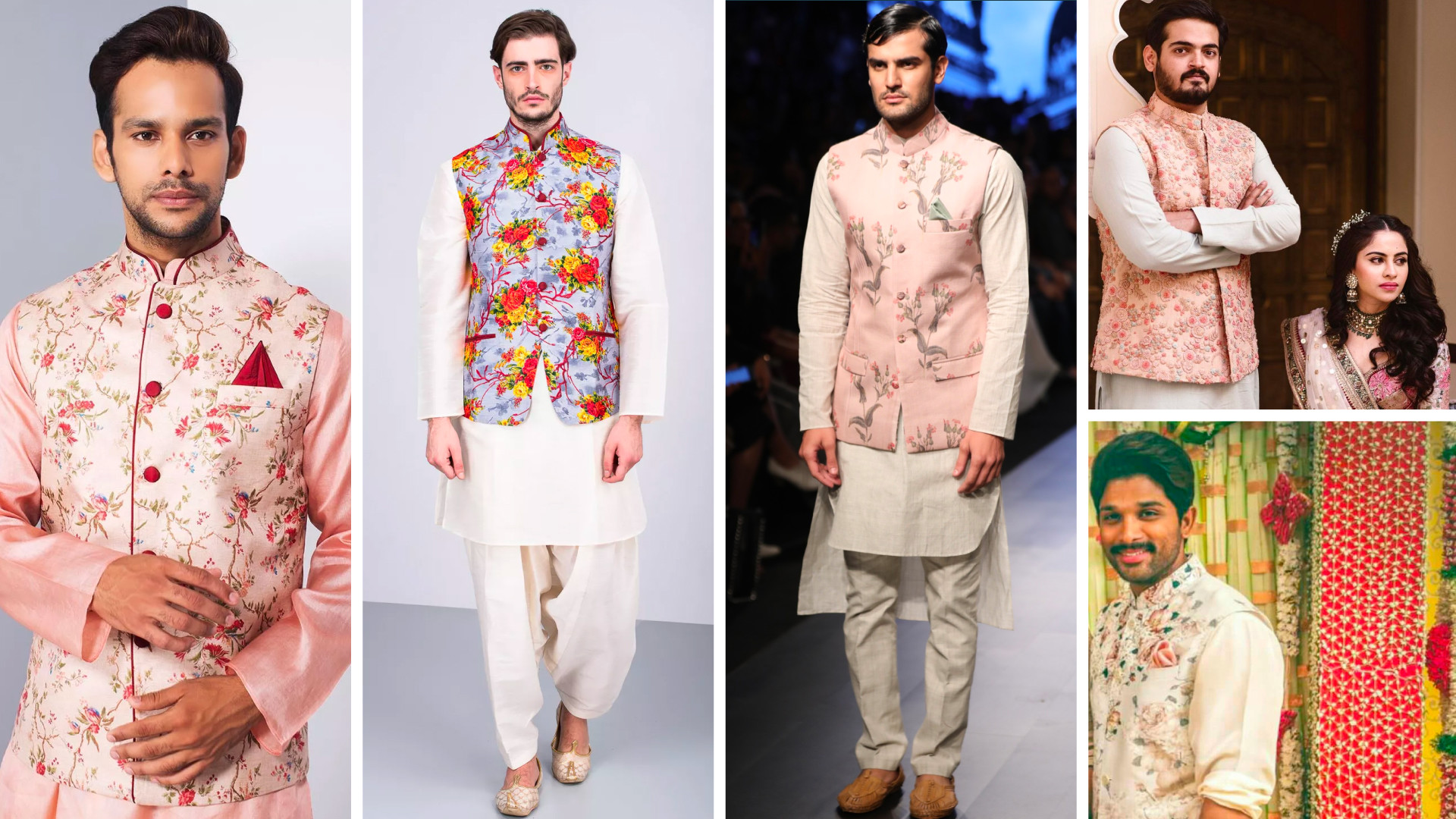 Saafas
Floral print saafas have been in for a while now but some of Sabyasachi's styles worn as pagdis have given it an all-new twist. You can not only wrap a royal pagdi around your head but casually throw a floral print stole or saafa on to accentuate your Indianwear.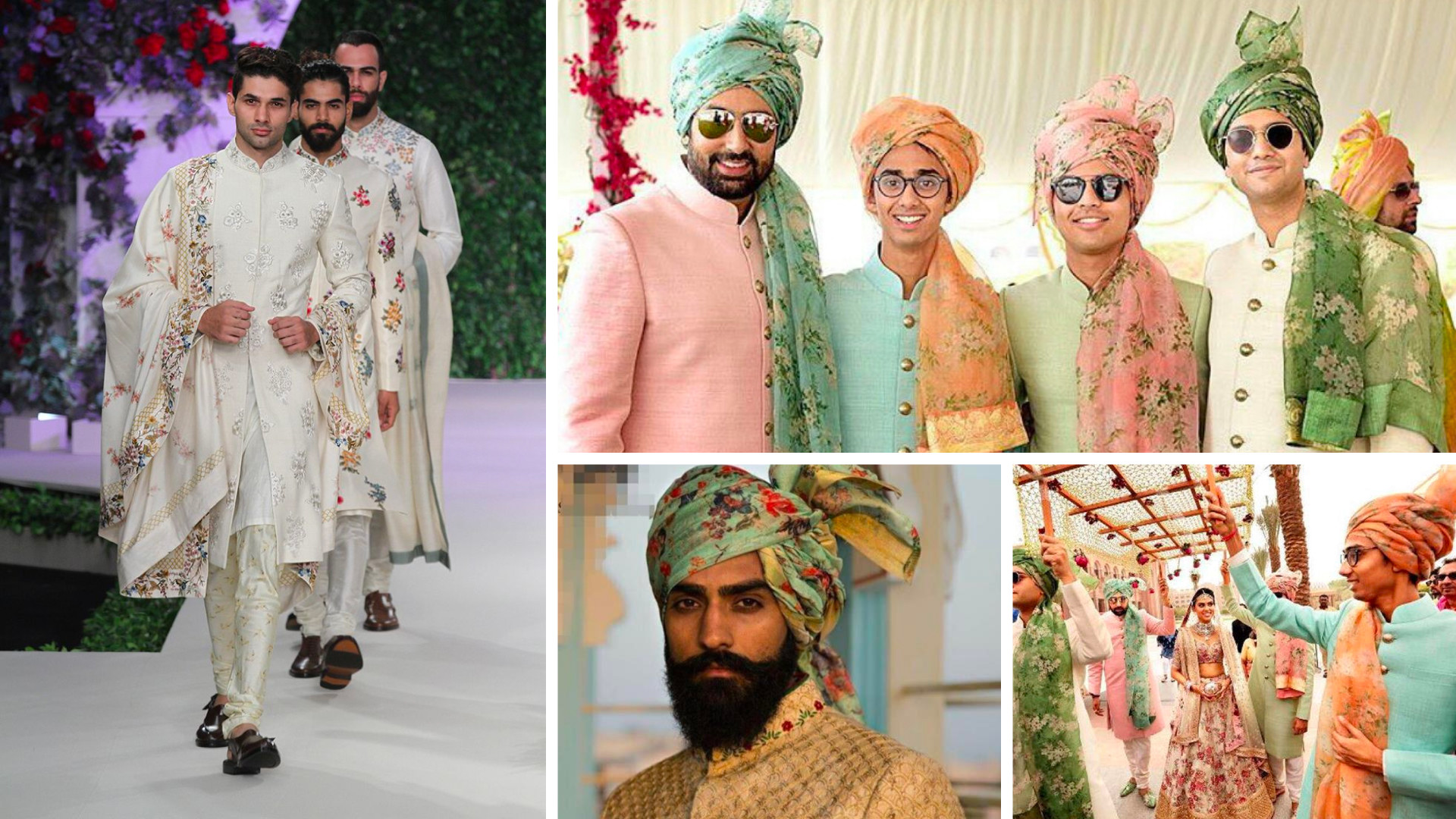 Kurtas
Floral Kurtas are a great look for an easy and breezy summer wedding! You can wear a plain coloured Nehru Jacket on top for a quirky yet dapper appeal!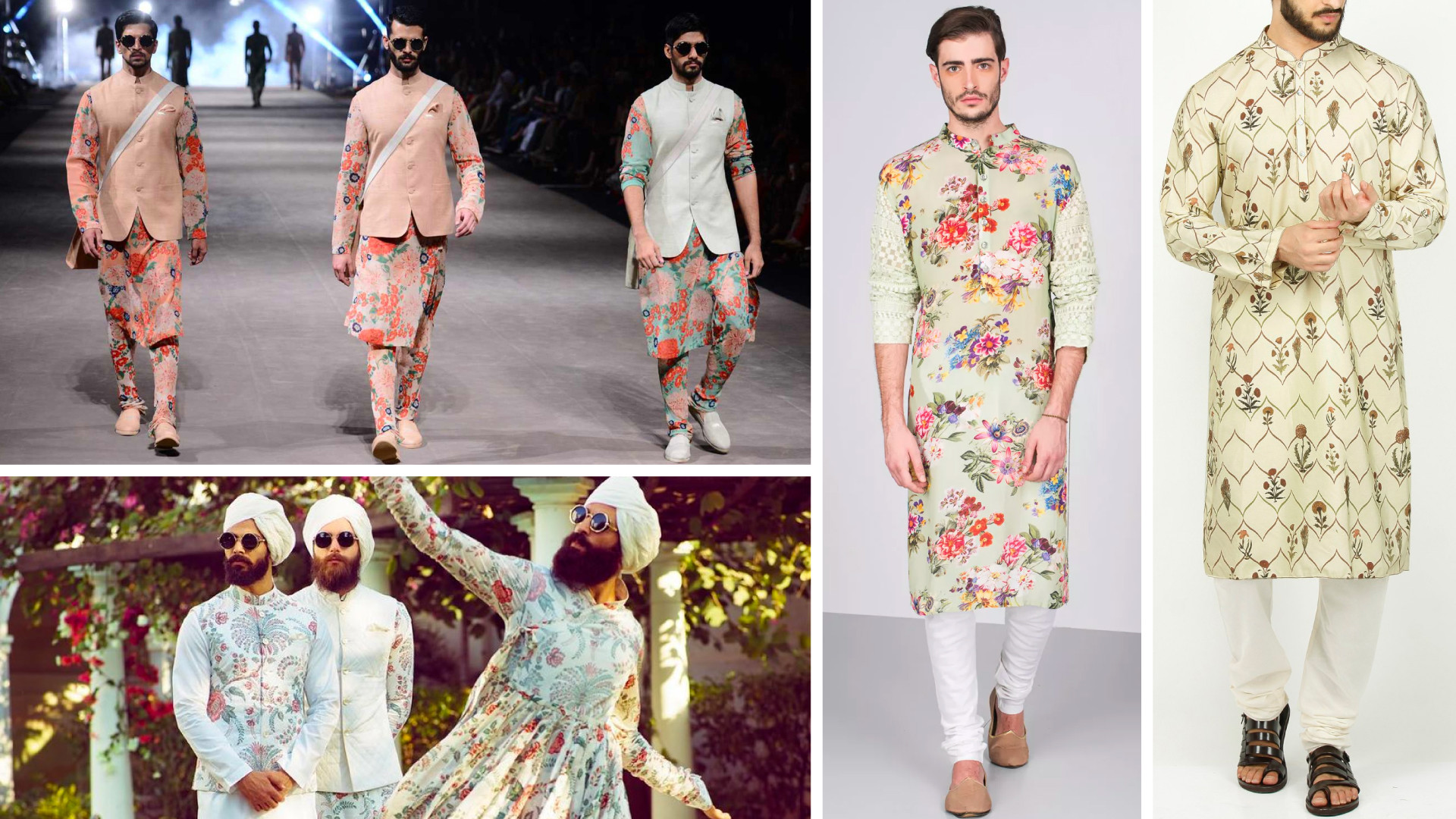 Sherwanis
Sherwanis in floral prints are the perfect way for grooms to make a statement! Especially if you have a summer wedding coming up, don a beautiful pastel floral style that is stylish and memorable.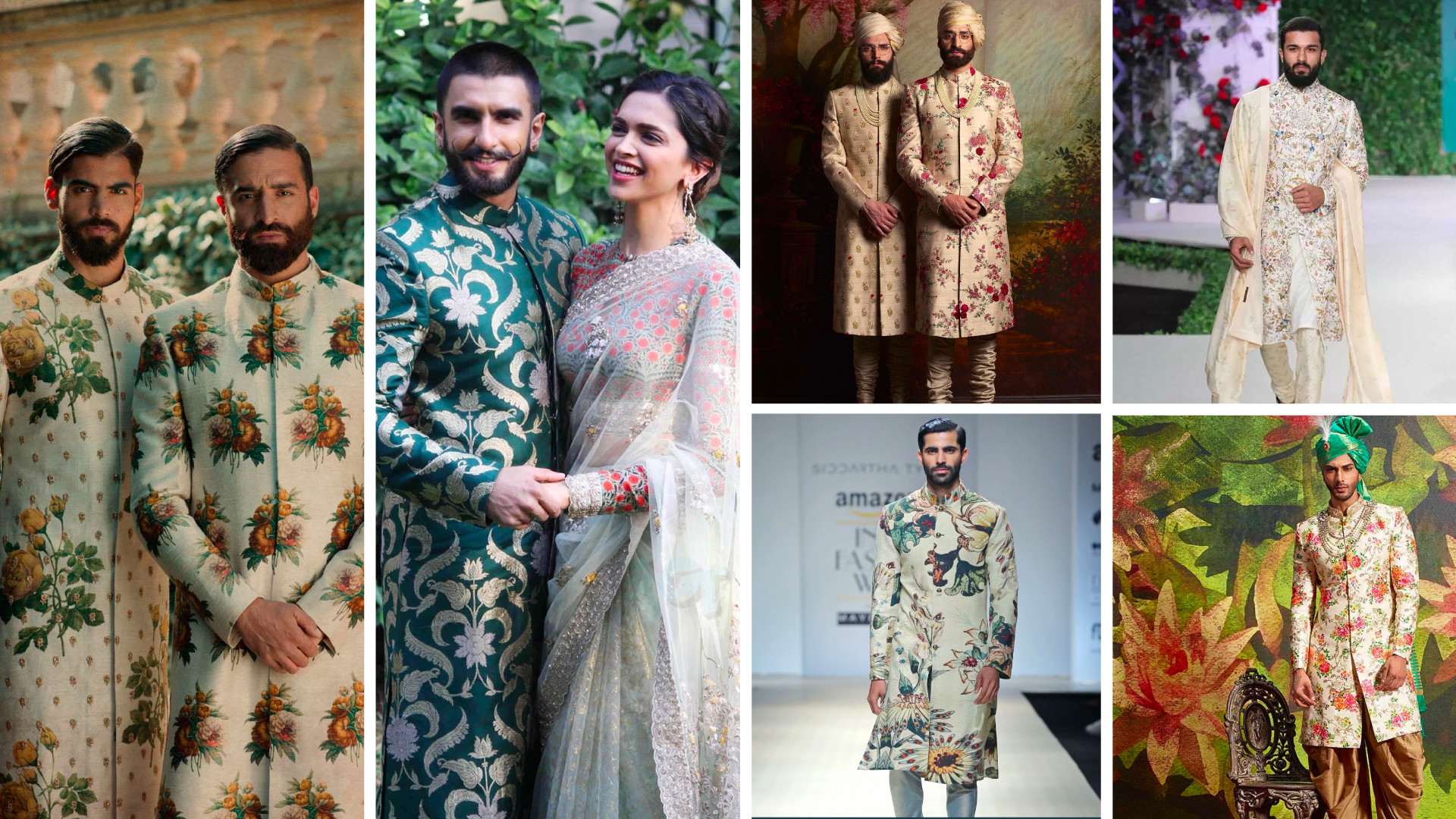 Dinner Jackets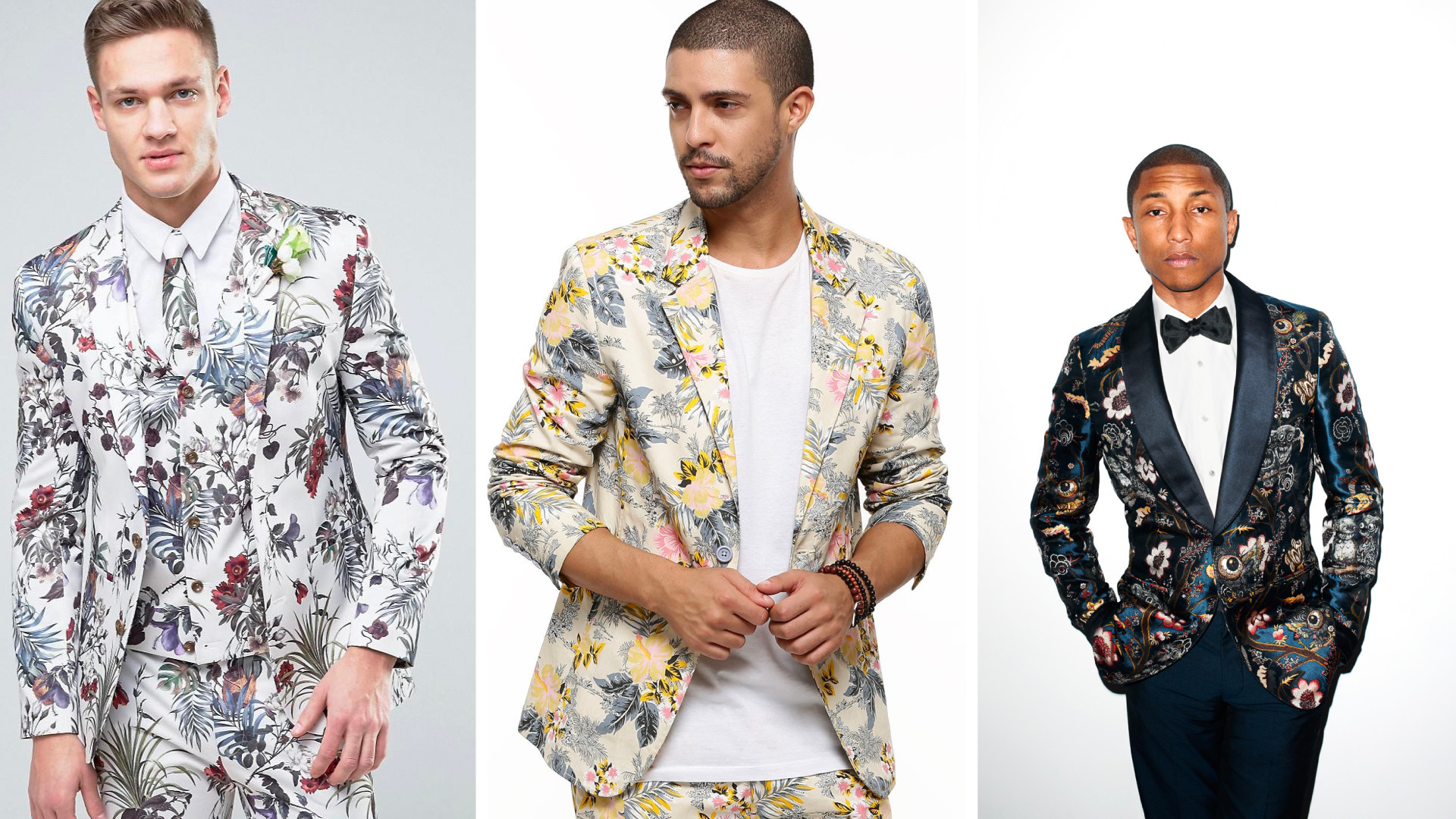 If you're really an adventurous dresser, then we've got the perfect experiment for you! Take cues from Ranveer Singh's bold style and throw on a formal dinner jacket in floral prints. Don't forget to send us photos!