From daytime rituals to the actual wedding ceremony – the Anand Karaj – taking place in the prayer hall of a Gurudwara, Sikh wedding attires embody elegance and comfort. Keeping aside the heavy lehengas and velveteen fabrics, here are five bridal ensembles to make sure your royal grace is kept intact even on a sunny day of ceremonies, rituals and tradition.
Florals For The Day
Summer dresses scream flowers all across the globe, so why can't a summer day bridal ensemble do the same? From Sabyasachi's stunning embroideries to more subtle floral prints on chiffon and light silks, go floral this wedding season. You can choose from floor length lehengas elaborately decorated from waist to toe – dupatta and choli included – or even customize the dress to have floral accents on a light coloured pastel base.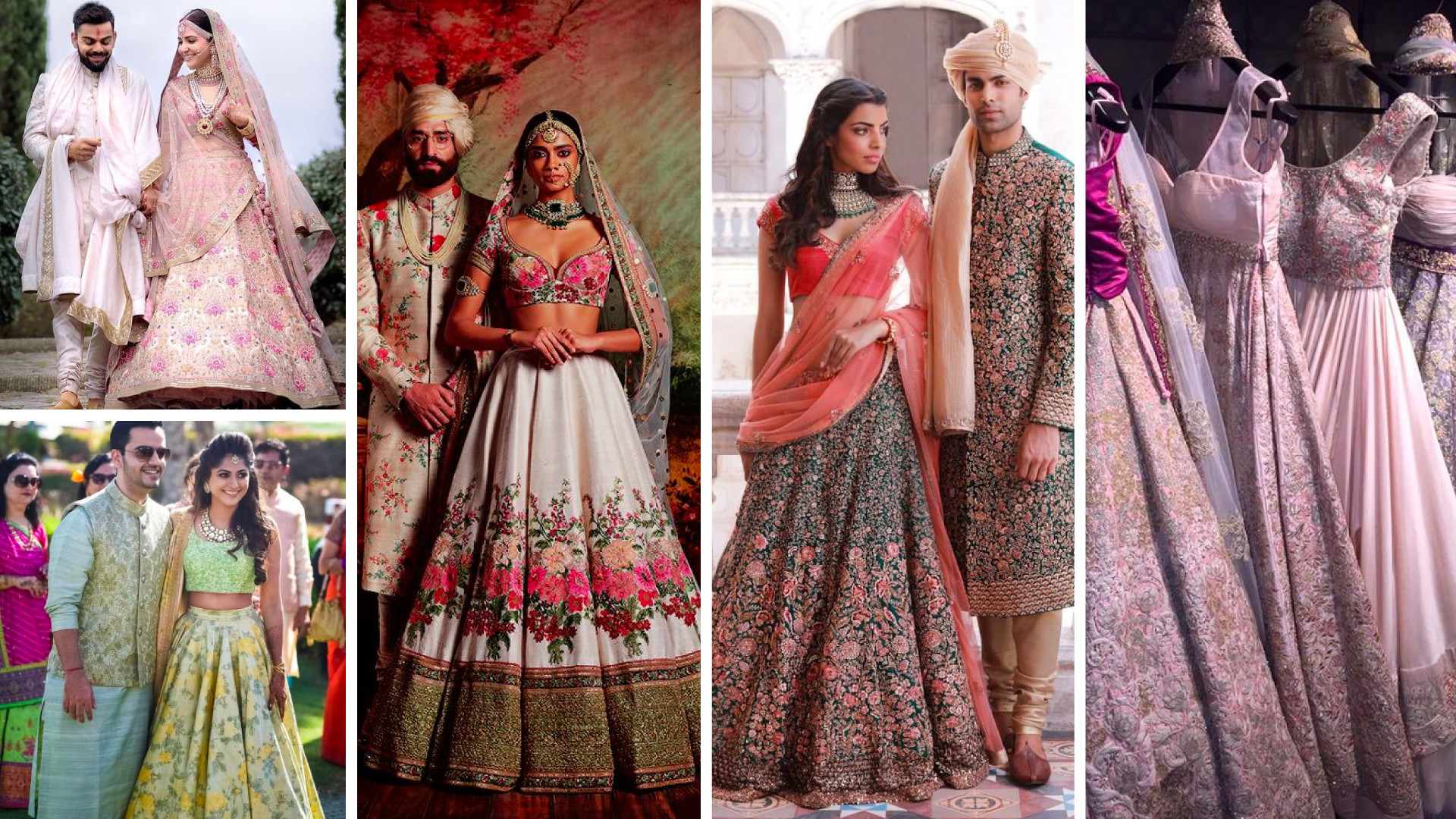 Pastel Plains
Muted pastel tones catch the morning light and you will look nothing short of a princess. Sky blues, mauve, sea greens and pastel pinks worked on with zari, gold and silver – attires that echo Disney royalty, washed over by our very own jewelled ornamentation.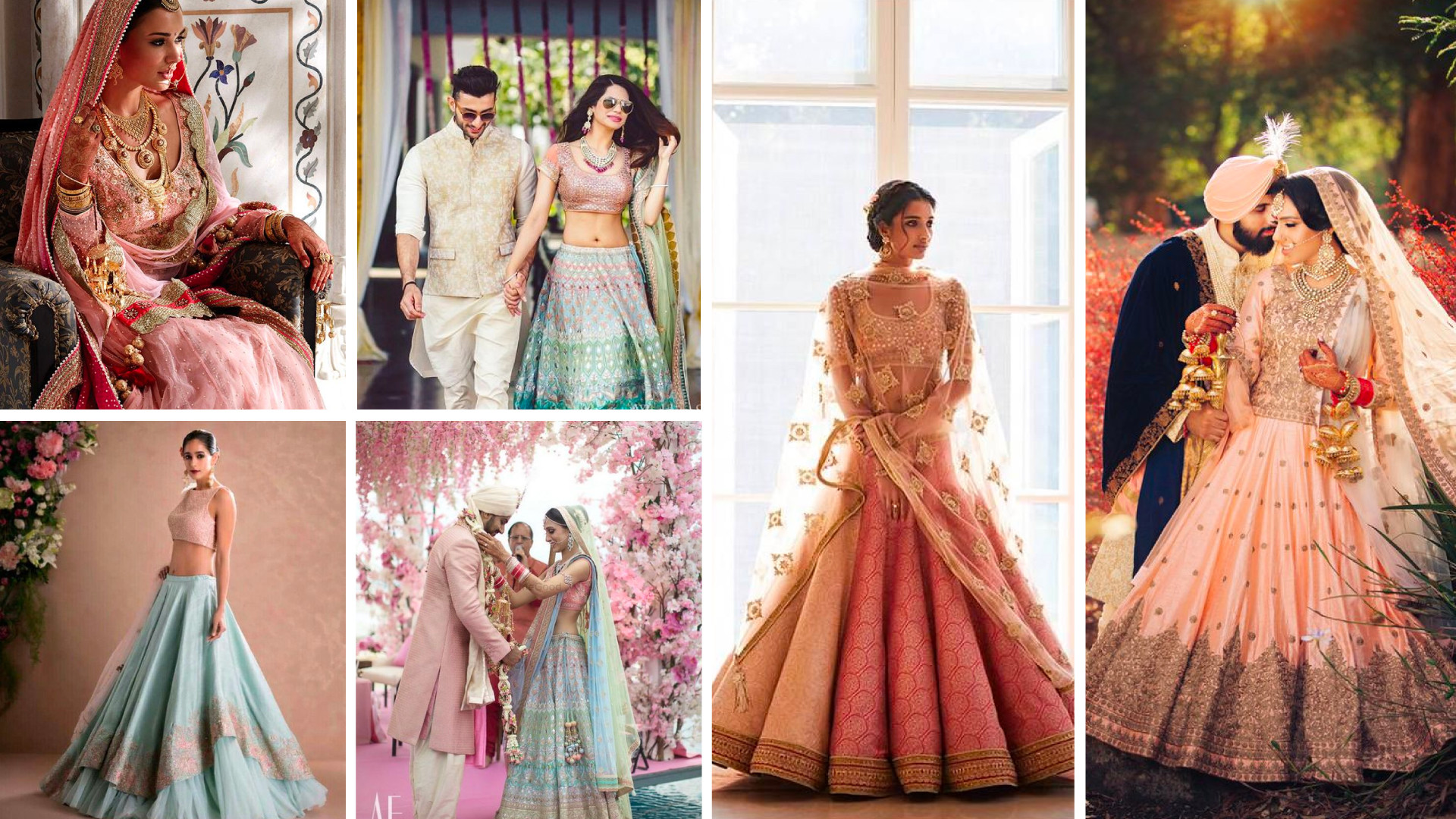 Light In Every Way
To keep up with the pace of the day, the floor sitting, ceremonies and hours of social interaction, we do recommend that you pick an ensemble which is light, airy and not easily crinkled. Chiffon layered lehengas give the skirt body and still keep you comfortable, but if you have found the perfect lehenga already which isn't particularly light in terms of fabric, then even making sure the dupatta is chiffon will help. Traditional Sikh bridal attire was once a salwar kameez – and a lot of brides opt to skip the lehenga on the wedding day altogether.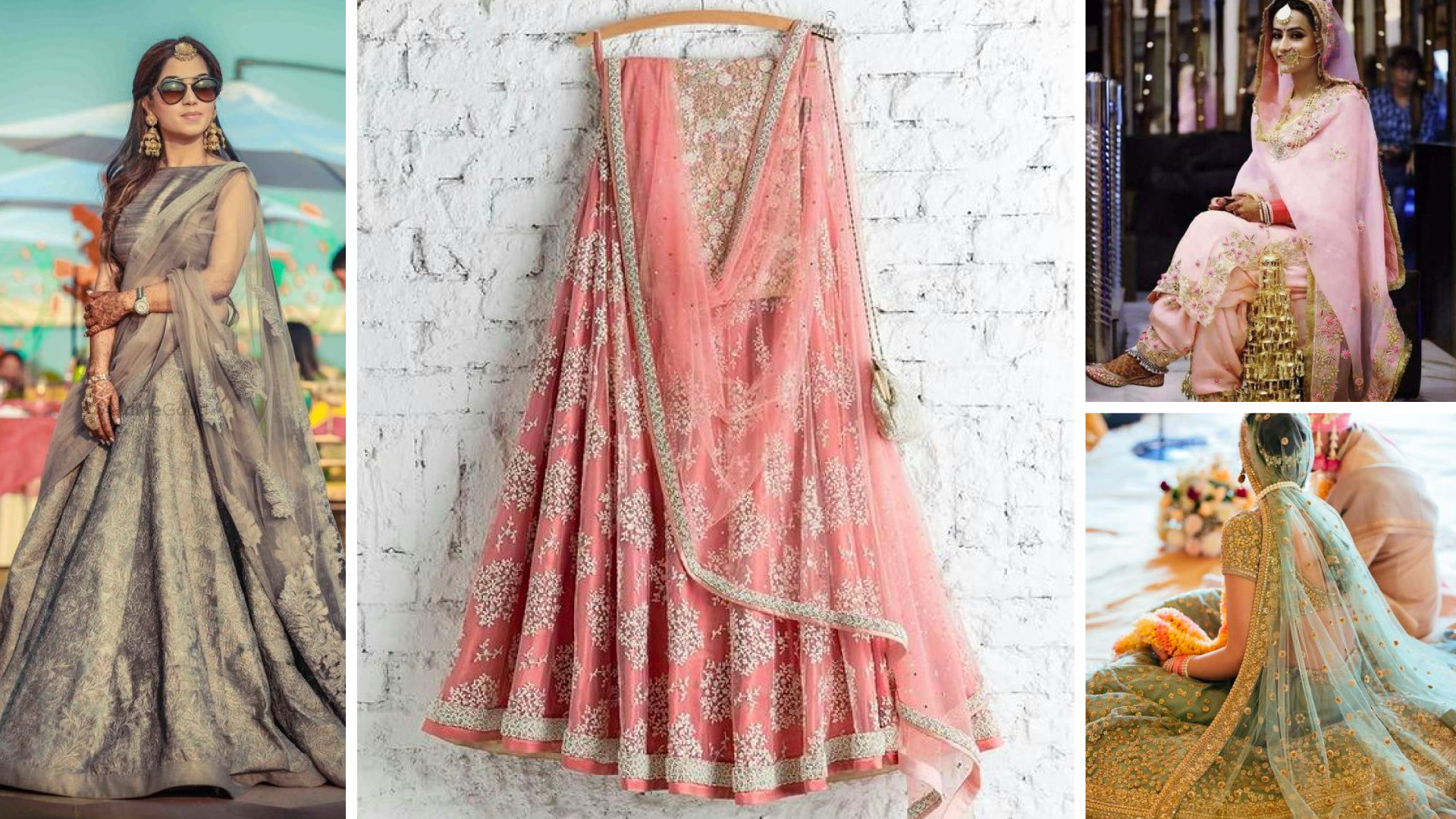 Like The Sun
What better way to get married under the shining sunlight than to echo the hues of yellow and ochre. Often the bridal Haldi attire is bright yellow, but there's nothing keeping you from being just as vibrant on your wedding day! If you're the kind to shy away from entirely bright shades, add accents of pastels through the borders, blouse, dupatta and even the embroidery work to either sober up the ensemble or add more colour.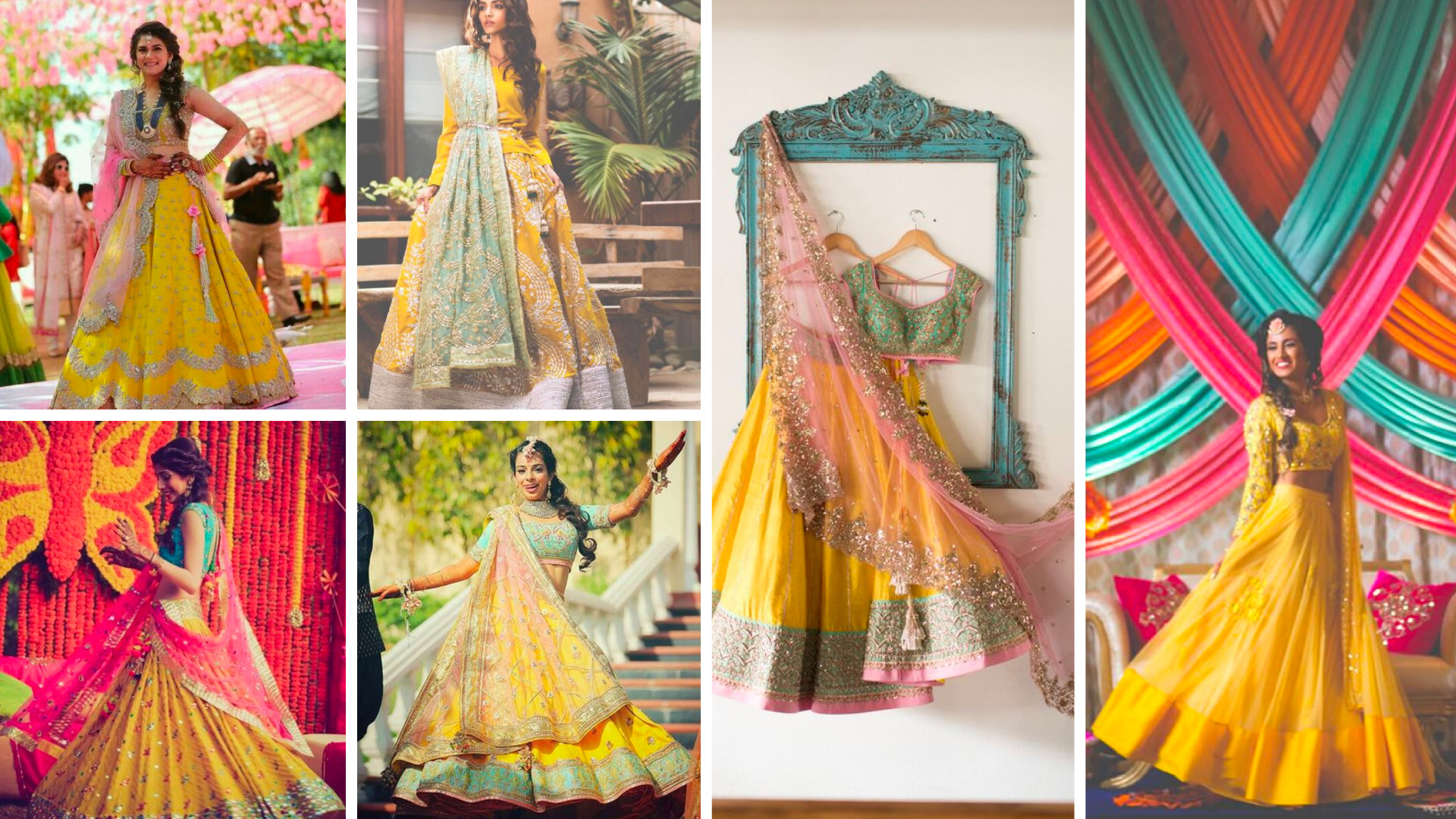 Fifty Shades Of White
It may seem a little unorthodox to go fully white at an Indian wedding, but a predominantly white lehenga or salwar kameez can definitely be the embodiment of elegance. A subtle tint of beige, pink or cream can help offset the pure white fabric, as can heavy accents of gold work and embroidery.